Follow the Money: Who raised the most last year and where are they getting it from?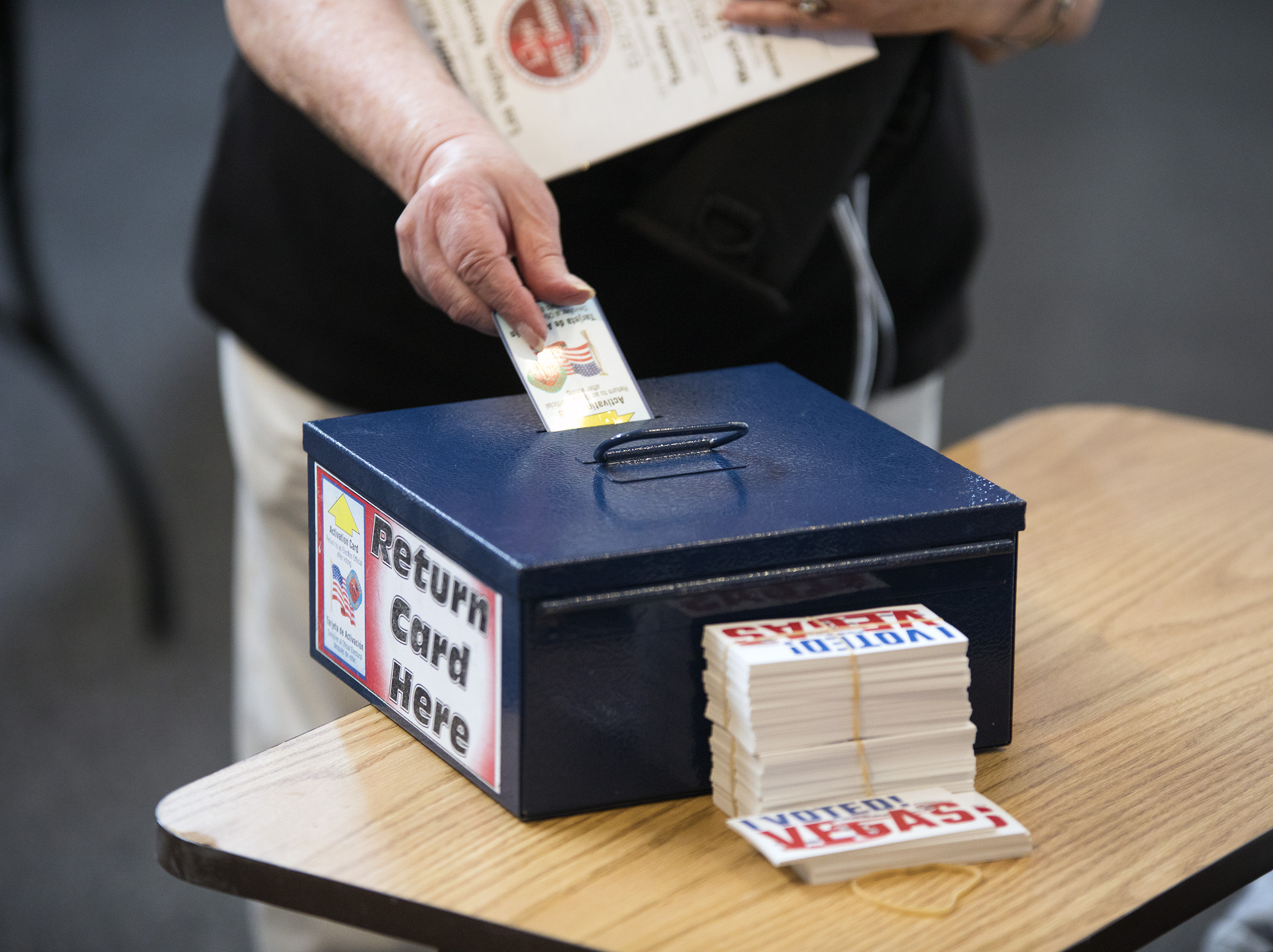 The Nevada governor's race is already shaping up into a battle royale with Republican Adam Laxalt and Democrat Steve Sisolak pulling far ahead of the pack — at least as far as fundraising is concerned.
The two gubernatorial contenders brought in roughly $2.6 million apiece, but Sisolak has about twice the amount Laxalt does in the bank, according to an analysis of prior campaign finance returns. But a hefty, early fundraising lead isn't the end-all-be-all in a campaign, and Democrat Chris Giunchigliani, who raised $825,000, still proves a tough primary opponent for Sisolak while Republican Dan Schwartz, who brought in $430,000, could be a spoiler for Laxalt.
Other candidates brought in beefy sums of their own for some of the races further down the ballot. Republican Wes Duncan raised $516,000 last year in the attorney general's race, while Democrat Aaron Ford came in just shy of $400,000. Secretary of State Barbara Cegavske brought in about $105,000 to protect her seat from a challenge from Democratic Assemblyman Nelson Araujo, who raised about $121,000.
Here's a brief look at how much the candidates for Nevada's constitutional offices and legislative leaders raised last year.
GOVERNOR:
Attorney General Adam Laxalt, the front runner in the Republican gubernatorial primary, raised $2.6 million and spent another $1 million over the course of the last year. Laxalt started 2017 with about $1.5 million in cash on hand after raising slightly more than $1.1 million in 2016, meaning he had about about $3 million in the bank at the end of the year.
Laxalt's donors feature a number of notable figures and companies within the gaming industry. Billionaire Sheldon Adelson, head of the Las Vegas Sands, and his wife Miriam Adelson donated $10,000 a piece. The Fertitta family, which founded Station Casinos, collectively donated $70,000, while Station Casinos and its individual properties donated $29,500. (Landry's, of which Tilman Fertitta is the CEO, donated another $10,000.) Treasure Island and its owner, Phil Ruffin, collectively donated $20,000.
The conservative nonprofit Keystone Corporation donated $10,000, while Monte Miller, its treasurer, donated $10,000, and former Governor Bob List, its vice president, donated $5,000. Former U.S. Senator John Ensign, who resigned in 2011 after a sex scandal, donated $5,000.
***
Republican Treasurer Dan Schwartz poured the majority of his own money into the $431,348.12 that he reported raising last year. The gubernatorial candidate loaned himself $355,000 for his campaign and contributed in-kind donations totaling $1,560.12. The remaining $76,348.12 mostly came in the form of individual donations from people with addresses listed in Nevada, Washington, D.C., Ohio, New Jersey, Connecticut, New York, Florida, Illinois, Texas, Michigan, Louisiana and California. No corporate donations were listed on his report.
Schwartz, a businessman-turned-state treasurer, reported spending $183,665.41 in 2017, with the bulk of those expenses going toward advertising and public relations agencies.
***
Democratic Clark County Commission Chairman Steve Sisolak raised just a little under $2.6 million over the course of 2017, only slightly less than his Republican opponent Adam Laxalt, though he had far fewer itemized donations — 622 to Laxalt's 2,253. Sisolak had at least $3.77 million on hand at the end of 2016, which, having only spent about $461,000 over the last year, means he should have about $5.9 million stashed in the bank.
A significant chunk of Sisolak's donations in 2017 unsurprisingly came from the gaming industry, including at least $100,000 from MGM Resorts and its various properties. He also received at least $25,000 from Caesars Entertainment and its properties, $20,000 from three Station Casinos properties and several other $10,000 sums from other gaming companies, including the Cosmopolitan, Golden Entertainment and Jerry's Nugget.
He also received $10,000 from the real estate developer Majestic Realty, which was previously involved with the development of the Raiders stadium, and $5,000 from the Laborers' union, which strongly supported the development of the stadium. He also received $10,000 from NV Energy.
Sisolak's campaign also received a significant infusion of cash from the marijuana industry. Cannabiotix, Deep Roots Harvest, Euphoria Wellness, MedMen, Reef Dispensaries and Terra Tech each donated $10,000.
***
Democratic Clark County Commissioner Chris Giunchigliani, who is challenging her commission colleague in the gubernatorial primary, socked away $832,489.29 worth of campaign contributions last year. Giunchigliani had $200,000 on hand going into last year, but she spent $191,252.63 — meaning she has roughly $841,000 to play with at the moment.
Unlike her primary opponent, Sisolak, who amassed a sizable portion of contributions from the gaming community, individual smaller-dollar donors largely fueled Giunchigliani's fundraising efforts last year. But she did earn a few large contributions from the state's biggest industry. Among them: $10,000 from Caesars Entertainment Services, $10,000 from Dotty's, $5,000 from South Point Hotel & Casino and $5,000 from Casino Royale and Hotel.
She also snagged a $10,000 donation from Euphoria Wellness, a marijuana dispensary in southwest Las Vegas.
Friends and family pitched in to boost Giunchigliani's campaign account as well. A trio of relatives who list Giunchigliani as their last name contributed $10,000 each, and another family member kicked in $5,000. Buckskin Mountain PAC, which is registered to state Sen. Tick Segerblom, contributed $10,000, in addition to another $10,000 she received from Segerblom's campaign account.
LIEUTENANT GOVERNOR:
Democrat Kate Marshall, a former state treasurer, raised $172,180.23 last year in her bid to become lieutenant governor. Her biggest donations came from U.S. Sen. Catherine Cortez Masto's All For Our Country Leadership PAC ($10,000) and the Las Vegas Police Protective Association ($10,000).
She also received a significant number of contributions from labor, including $5,000 from the International Brotherhood of Electrical Workers (IBEW) Local 401, $5,000 from the Teamsters Union's DRIVE Committee, $3,000 from the Laborers' Union Local 169, $2,500 from the United Food and Commercial Workers Local 711, $2,003.57 from the IBEW Local 357, $2,000 from the Northern Nevada Building and Construction Trade Council, $1,000 from the Sheet Metal Workers Local 88 and $1,000 from the Southern Nevada Building Trades Council.
A couple of gaming companies also pitched in on Marshall's campaign, including $2,500 from Caesars Entertainment and $2,500 from the Atlantis Casino.
Marshall spent $38,331.29 on the race last year, including a number of consulting, travel, office and special event expenses.
Republican Michael Roberson, the Senate Republican leader and candidate for lieutenant governor, slightly eclipsed Marshall's fundraising total, raising $200,371.60 last year. He received several $10,000 contributions, including from Nevada Restaurant Services, Northern Nevada Restaurant Services and Dotty's owner Craig Estey.
He also received $5,000 from Eglet Prince, the personal injury firm where Senate Democratic leader and attorney general candidate Aaron Ford works. Gaming chipped in to Roberson's campaign as well, with $5,000 from Caesars Entertainment, $5,000 from the Nugget Casino Resort, $5,000 from the South Point Hotel and Casino, $3,000 from the Orleans Hotel and Casino, $5,000 from two properties owned by Marnell Sher Gaming and $2,500 from Resorts World Las Vegas.
Attorney General and Republican gubernatorial candidate Adam Laxalt's Morning in Nevada PAC donated $5,000 to Roberson's campaign. Roberson spent $90,098.96 on the race last year, largely on advertising, consultants, special events and travel.
ATTORNEY GENERAL:
Republican Wes Duncan raised $516,182.90 last year and spent $75,968.92 on his bid to become the state's next attorney general.
The lawyer, who previously served as assistant attorney general, raked in 16 contributions worth $10,000. Four affiliated timeshare and resort management companies donated $40,000 collectively. Lawyer David Chesnoff, businessman Dennis Troesch and Anthony Toti, the chief executive officer for Mesquite Gaming, also donated $10,000 each to Duncan.
Hutchison & Steffen — the private law firm where Duncan now works — gave $2,500 toward his campaign. Lt. Gov. Mark Hutchison, also a Republican, is the firm's founder.
Democrat and state Senate Majority Leader Aaron Ford raised $399,824.97 in bid for the attorney general's office and spent another $191,754.34. Though it's less than Duncan raised, Ford was barred from raising any money the first part of the year while the Legislature was in session.
Ford received three $10,000 contributions from the the All For Our Country Leadership PAC, affiliated with U.S. Sen. Catherine Cortez Masto, Caesars Entertainment and Eglet Price, the personal injury law firm where he works. (He received an additional $10,000 from firm partner Robert Eglet and from the Eglet & Eglet Professional Corporation.)
He also brought in $5,000 each from the Grand Sierra Resort, MGM Resorts and Boyd Gaming.
SECRETARY OF STATE:
Republican Secretary of State Barbara Cegavske raised $104,958 last year in her re-election bid and spent another $38,616.05. She received $20,000 from Cort Christie, president and founder of Nevada Corporate Headquarters, and an affiliated business, $10,000 from Barrick, $5,000 from Allegiant, $5,000 from Ahern Rentals and $5,000 from the Nevada Trucking Association. She also received $1,000 from former Congressman Jon Porter.
Democratic Assemblyman Nelson Araujo announced raising $120,737.38 last year in his bid to oust the incumbent Cegavske. Among his more notable contributions, Araujo received $10,000 from the All For Our Country Leadership PAC, affiliated with U.S. Sen. Catherine Cortez Masto; $5,000 from the DRIVE Committee, a federal Teamsters Union PAC; and $5,000 from the Las Vegas Police Protective Association.
TREASURER:
Former Las Vegas Councilman Bob Beers, now a Republican candidate for treasurer, raised $456,498.15 over the course of 2017, although almost all of that money was raised for his City Council re-election bid, which he lost in late June. He has raised $30,200 since announcing his run for treasurer in mid-August.
Those contributions include $5,000 from Cashman Equipment, $5,000 from Ahern Rentals and $2,500 from the Nevada Home Builders Association.
He's spent $6,420.42 since announcing his treasurer's bid, including travel expenses, auditing services and $705.38 for a special event at Mingo Kitchen and Lounge.
***
Democrat and former Assemblyman Andrew Martin, who is running for treasurer, is essentially self-financing his campaign — at least so far. Martin reported contributing a loan of $25,146.06 to his campaign last year. His three other campaign contributions, which totaled $550, came from individuals in Las Vegas, Elko and Winnemucca. That means, all told, he has $25,696.06 in the bank for his campaign. Martin reported spending only $146.06 last year for printing services.
CONTROLLER:
Republican incumbent Ron Knecht brought in $44,400 last year, although $26,000 was in the form of loans from himself. He also received $400 from Chief Deputy Controller James Smack.
Democratic challenger Catherine Byrne, a military mother who was once booed at a Mike Pence rally, raised $2,925 over the same time period.
SENATE:
Assistant Senate Democratic Leader Kelvin Atkinson spent more money than he raised last year. The Democratic senator, who isn't up for re-election until 2020, amassed $53,153.57 worth of contributions in 2017, but his expenses totaled $63,741.88. Notable contributions included $10,000 from Southwest Gas, $5,000 from NV Energy and $2,500 from Silver State Disposal, Inc.
Atkinson's expenses last year, however, ran the gamut and included everything from $500 at Serenity Funeral Home to $6,366.90 for a Carson City apartment. He also apparently gave $5,000 to a Washington, D.C.-based organization called Our Voice Our Votes.
Assistant Senate Republican Leader Ben Kieckhefer, who is up for re-election this year, raised $125,869.80 in 2017. He received several $5,000 contributions over the course of the year from Farmers Insurance PAC, Boyd Gaming, R&R Partners, Switch, Tamarack Junction Casino and former Zynga executive Robert Goldberg. Other notable contributions include $2,000 from Zuffa, $2,500 from Southwest Gas and $2,500 from the Atlantis Casino and Resort.
A sizeable chunk of Kieckhefer's $22,555.98 in expenses last year went to travel expenses, hotels and Facebook advertising, though he also donated $1,000 to Adam Laxalt's gubernatorial campaign, $500 to Sen. Dean Heller's re-election campaign and $250 to the Boys and Girls Club of Western Nevada.
ASSEMBLY:
Democratic Assembly Speaker Jason Frierson, brought in a $171,610 fundraising haul last year, spending another $170,230.14 over the same time period. Frierson's biggest contribution came from Southwest Gas, which donated $10,000, though he also received $7,500 from NV Energy and several $5,000 donations from the Grand Sierra Resort, MGM Resorts, Pfizer and others. Other gaming contributions Frierson received include $3,000 from Boyd Gaming, $2,500 from Boyd Gaming and $2,500 from Station Casinos.
But Frierson spent almost as much as he raised in 2017, largely on office expenses, travel, special events and consultants. From his campaign account, he also gave $1,000 to Steve Sisolak's gubernatorial campaign, $1,000 to Chris Giunchigliani's gubernatorial campaign and $1,000 to Nelson Araujo's campaign for secretary of state.
Assembly Republican Leader Jim Wheeler reported raising $53,650 last year and spent another $50,989.95. Most of his biggest donations came from gaming companies, including $5,000 from MGM Resorts, $5,000 from Boyd Gaming, $5,000 from Grand Sierra Resort, $1,500 from Station Casinos and $1,000 from the Peppermill Resort in Reno. He also received $1,000 from NV Energy, $2,500 from the Nevada Home Builders Association and $3,000 from Altria, the parent company of Philip Morris.
Of his more than $50,000 in expenditures, $33,587.41 were unitemized credit card expenditures on office expenses, volunteers, travel, advertising, paid staff, consultants and special events.
Updated 1-17-17 at 7:23 a.m. to include Republican Senate Leader and lieutenant governor candidate Michael Roberson's campaign finance report, which was filed shortly before midnight on Tuesday. 
Disclosure: MGM Resorts, NV Energy, Caesars Enterprise Services LLC, Laborers of North America Local No. 872, R&R Partners, Boyd Gaming, Cashman CAT Equipment Co, Station Casinos, Steve Sisolak and Christina Giunchigliani have donated to The Nevada Independent. You can view a full list of donors here.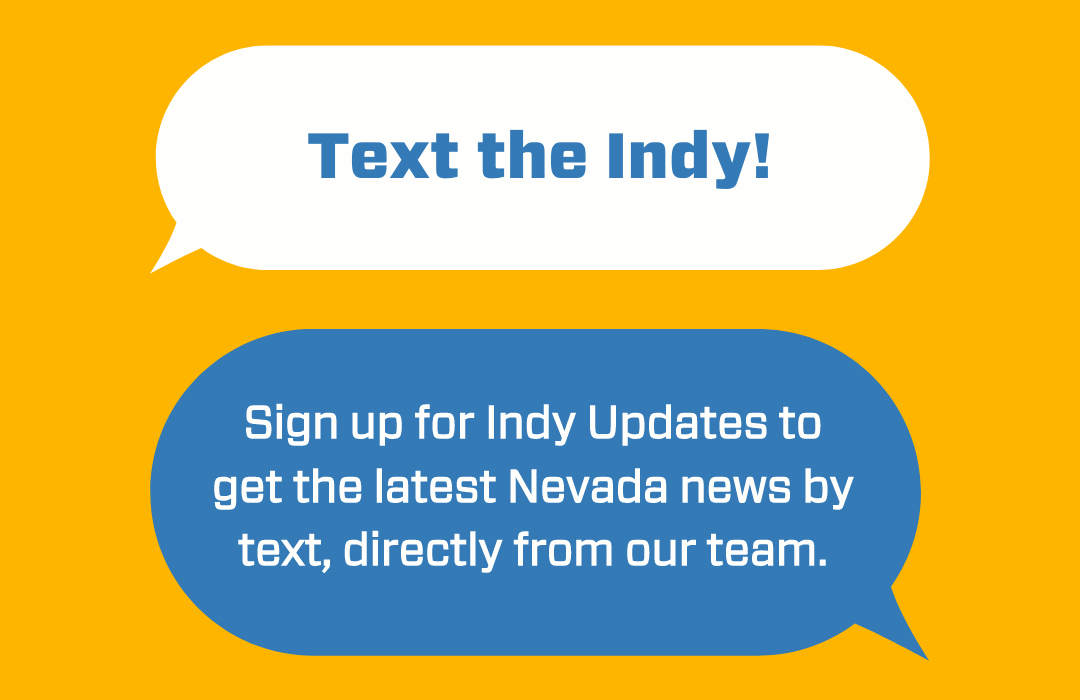 Featured Videos
Comment Policy (updated 4/20/2021): Please keep your comments civil. We reserve the right to delete comments or ban users who engage in personal attacks, use an excess of profanity, make verifiably false statements or are otherwise nasty. Comments that contain links must be approved by admin.