Former staffer accuses Democratic Rep. Ruben Kihuen of sexual harassment; top Dems, including Pelosi and Rosen, call for resignation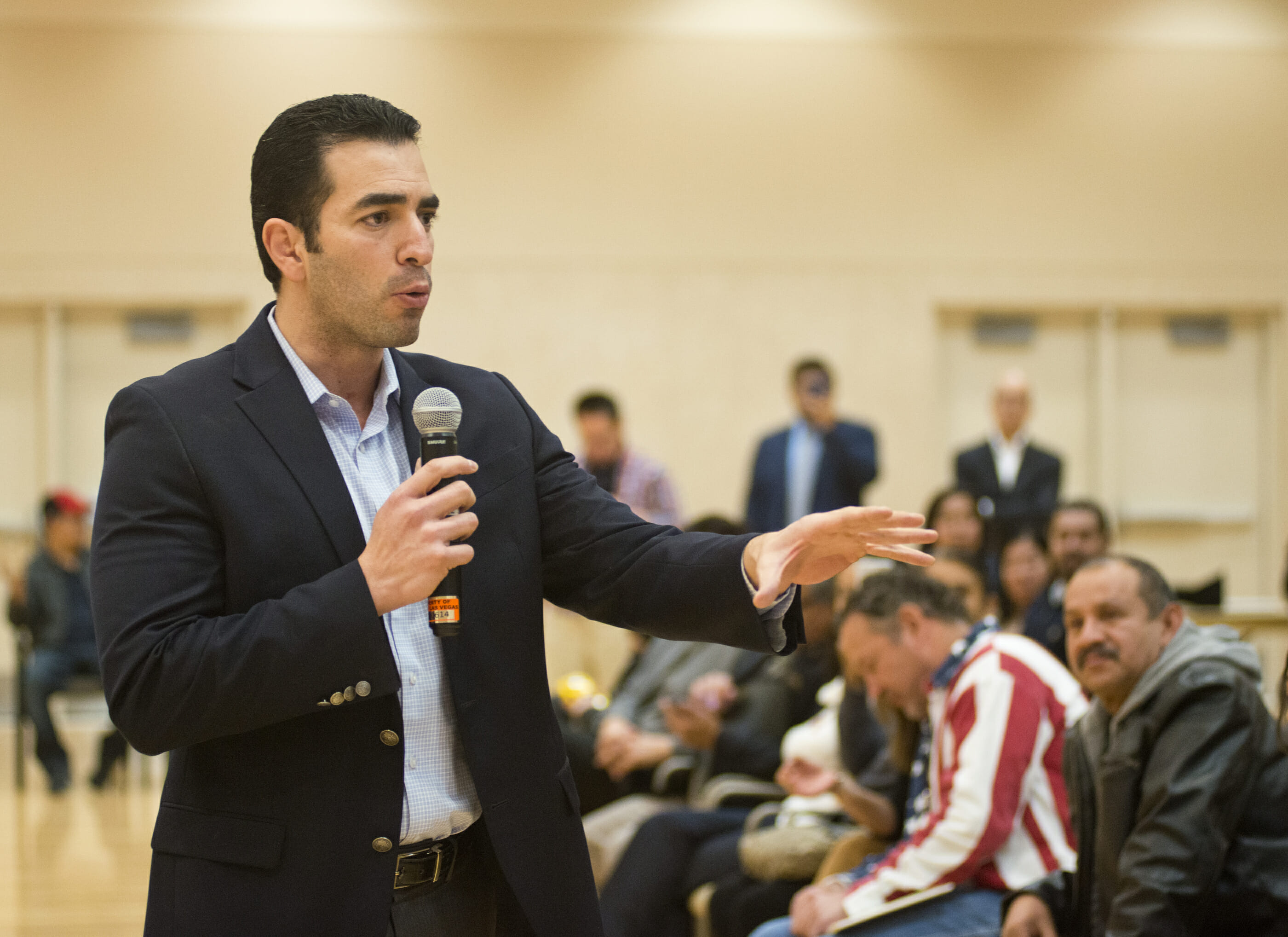 Democratic congressman Ruben Kihuen, a rising star in national and Nevada politics, is facing calls to step down from office, including from Minority Leader Nancy Pelosi, after BuzzFeed reported on Friday that a former 25-year old campaign staffer accused him of sexual harassment during his 2016 congressional campaign.
The woman, who worked as the finance director for Kihuen during the last campaign cycle, told BuzzFeed that the freshman congressman made repeated sexual advances toward her during the campaign and, because she didn't know what to do with her complaint and didn't feel comfortable bringing it to campaign leadership, she quit her job only five months after she started. In a statement sent Friday, Kihuen said he didn't recall any of the described circumstances.
Democratic Congressional Campaign Committee chair Ben Ray Luján issued a statement to BuzzFeed calling on Kihuen to step down.
"Members and candidates must be held to the highest standard. If anyone is guilty of sexual harassment or sexual assault, they should not hold elected office. Congressman Kihuen should resign," he said Friday.
Late Friday,  Pelosi joined a growing chorus calling for Kihuen to leave Congress. "In light of these upsetting allegations, Congressman Kihuen should resign."
The woman, who BuzzFeed only identified as Samantha, told the news outlet that she spoke with a contact at the Democratic Congressional Campaign Committee to explain why she decided to quit her job so suddenly and told the staffer that Kihuen did things to make her feel uncomfortable. The staffer confirmed to Buzzfeed that a conversation took place.
The woman said Kihuen approached her after a fundraiser in February 2016 to say that she looked good and he'd like to go out with her if she wasn't his staffer, and later repeated the entreaties, according to BuzzFeed. Later in February, she says, he proposed the two get a hotel room together at the Aria before they went to attend a meeting there with another congressman.
She also said that he asked her on several occasions if she had cheated on her boyfriend, and in one instance, touched the back of her thigh while they were looking at a computer screen together. She described refusing all his advances.
Kihuen, in a statement sent on Friday, apologized for "anything that I may have said or done" to make the staff member uncomfortable but said he didn't "recall any of the circumstances she described."
"The staff member in question was a valued member of my team. I sincerely apologize for anything that I may have said or done that made her feel uncomfortable," Kihuen said in the statement. "I take this matter seriously as it is not indicative of who I am, but I want to make it clear that I don't recall any of the circumstances she described. I was raised in a strong family that taught me to treat women with the utmost dignity and respect. I have spent my fifteen years in public service fighting for women's equality, and I will continue to do so."
BuzzFeed said that a staffer in Kihuen's congressional office did not respond to a follow-up question about whether Kihuen denied the events occurred.
Kihuen's former campaign manager, Dave Chase, did not immediately return a call seeking comment, though he told BuzzFeed that he was "deeply disappointed and heartbroken by Ruben's actions" and that he wishes he had known her specific allegations when he confronted Kihuen or "in time to stop what took place."
Former Senate Democratic Leader Harry Reid, who was Kihuen's political mentor and helped him advance in politics, declined to comment through a spokesperson.
Democratic Minority Whip Steny Hoyer said in a statement that he had spoken with Kihuen about the allegations, and found them to be "very concerning."
"I spoke to Rep. Kihuen about these allegations today, which I find very concerning, and he told me that these allegations aren't true," Hoyer said. "If they are found to be true, he should resign."
Republican Sen. Dean Heller said in a statement to Las Vegas Review-Journal columnist Victor Joecks that he believes Kihuen should step aside.
"As I said with Roy Moore, Al Franken, and others, if you engage in this conduct you need to step aside," he said in a statement. "Ruben Kihuen needs to go."
Democratic Rep. Jacky Rosen, who's announced intentions to run for Senate against Heller in 2018, said in a statement late Friday that Kihuen was her friend but was "heartbroken" over the outpouring of stories of inappropriate workplace behavior and called on him to step aside.
"Credible allegations of sexual misconduct against any member of Congress, regardless of party or seniority, should result in serious consequences," she said. "The culture where this behavior is brushed aside has gone on for too long, and I believe Congressman Kihuen should step aside."
Democratic Sen. Catherine Cortez Masto issued a statement Friday calling sexual harassment "unacceptable," and said that the stories of rampant harassment in various fields from media to politics left her "frustrated, disappointed, and disgusted."
"I support a full, fair and expedient investigation against Congressman Kihuen and any other Member of Congress who have women or men come forward with allegations of inappropriate behavior," she said. "This process must be open, transparent and have an appropriate investigatory timeline that delivers justice."
Cortez Masto also said that Congress should engage in "meaningful reform" of the sexual harassment reporting process in the coming weeks and urged her colleagues to "end the culture of secrecy in Congress around sexual misconduct."
Democratic Rep. Dina Titus issued a statement late Friday calling the allegations "very disappointing." While not outright calling on her House colleague to resign, Titus said that Kihuen had "jeopardized his political career."
"This culture of sexual harassment must end," she said. "Zero tolerance means zero tolerance. Ruben needs to step up and do what's right for the people of Nevada."
Democratic state Senate Leader Aaron Ford, who served with Kihuen during the 2013 and 2015 legislative sessions, said in a statement Friday afternoon that he is "deeply disturbed and disappointed" by the allegations and that sexual harassment is "not acceptable and should never be tolerated, especially by elected leaders."
Caucus officials said Ford did not receive any reports of sexual harassment or misconduct involving Kihuen during the 2015 session, Kihuen's last as a state lawmaker and Ford's first as caucus leader.
Ford initiated an independent investigation into Democratic state Sen. Mark Manendo over harassment allegations during the 2017 legislation session; Manendo ultimately resigned after the investigation concluded the senator violated the Legislature's anti-harassment policy and had engaged in multiple and repeated instances of inappropriate behavior toward female staffers and lobbyists.
"I've always held the belief that it doesn't matter if you're a Democrat or a Republican — if there are allegations of misconduct, we should listen to women and a full investigation should take place immediately with serious consequences," Ford said in the statement. "I am committed to protecting women so they feel safe to come forward no matter how powerful or well-connected their offender may be."
Nevada State Democratic Party Chair William McCurdy II released a statement Friday referring to "zero tolerance" for sexual harassment and calling for an investigation.
"The Nevada State Democratic Party commends Samantha for having the courage to share her story. A zero tolerance policy for sexual harassment means holding our leaders accountable for reports of inappropriate conduct. We are disappointed in these allegations against Congressman Kihuen and support an investigation into his behavior," said McCurdy.
"There are no excuses and there is no place for this behavior in our party. We need to establish a culture where women feel comfortable coming forward to tell their stories and knowing action will be taken," McCurdy added.
McCurdy also said the Nevada State Democratic Party will require that all staff, campaign staff, and candidates involved in the party's coordinated campaign effort attend training on sexual harassment and appropriate workplace conduct.
Susie Lee, a congressional candidate for District 3, who lost in a heated primary for Nevada's 4th Congressional District in 2016, called for Kihuen to step down late Friday.
"Many idealistic young adults take on campaign jobs because of a strong commitment to the principles of our democracy, and I am deeply saddened to learn of the allegations that Congressman Kihuen exploited that idealism and trust by creating a hostile and destructive environment of harassment for one such young woman," said Lee in a statement. "These accusations appear to be credible and well-documented, and Congressman Kihuen should step down."
Kihuen, who is 37 and unmarried, represents a diverse, Democrat-leaning swing district that includes rural central Nevada and urban North Las Vegas. He's expected to face a challenge in the general election from Republican Las Vegas City Councilman Stavros Anthony.
Anthony's campaign declined to comment on Friday. But a congressional candidate in a separate Nevada district, Republican Scott Hammond, called on Kihuen to step down immediately and described the alleged behavior as "sickening."
First elected to the Nevada Legislature at 26, Kihuen has been a political icon and omnipresent figure in the Las Vegas Hispanic community, often seen at the front of large marches organized by the politically powerful Culinary Union. His earnest, well-rehearsed stump speeches often highlighted his mother's job as a union housekeeper and his immigration story, with interludes to tell the story in Spanish.
He counts former top Senate Democrat Harry Reid as a personal friend, working for him initially as a congressional staffer before garnering Reid's all-important endorsement in a crowded Democratic primary in 2016. He cashed in on years of support for the union in the campaign, attracting them as an army of foot soldiers before scoring a landslide victory in the primary and ousting a one-term Republican opponent.  
Kihuen was born in Guadalajara, Mexico, and as an 8-year-old moved with his family to the United States in the late 1980's. He's called himself the first "DREAMer" elected to Congress, publicly discussing his family's undocumented status on many occasions and benefits under the 1986 Immigration Reform Act.
Kihuen was first elected to Congress in 2016, defeating Republican incumbent Rep. Cresent Hardy on a 49 to 44 percent margin. He was first elected to the Nevada state Assembly in 2006, where he served two terms before winning election to the state senate in 2010.
Known more for his personal relatability and charisma than for his policy chops, Kihuen was criticized by his opponents in 2016 for a lackluster list of legislative accomplishments. Attack ads also linked him to an ongoing FBI corruption investigation into a Las Vegas city councilman who used the services of a public relations firm where Kihuen worked during his time in the state Senate.
Kihuen's office previously told The Nevada Independent that it would donate $1,500 received from a PAC associated with embattled Minnesota Sen. Al Franken to a Las Vegas charity. But aside from that low-profile move, Kihuen has said virtually nothing in his public communications about a string of sexual harassment allegations against powerful men in the past month.
Humberto Sanchez contributed to this story.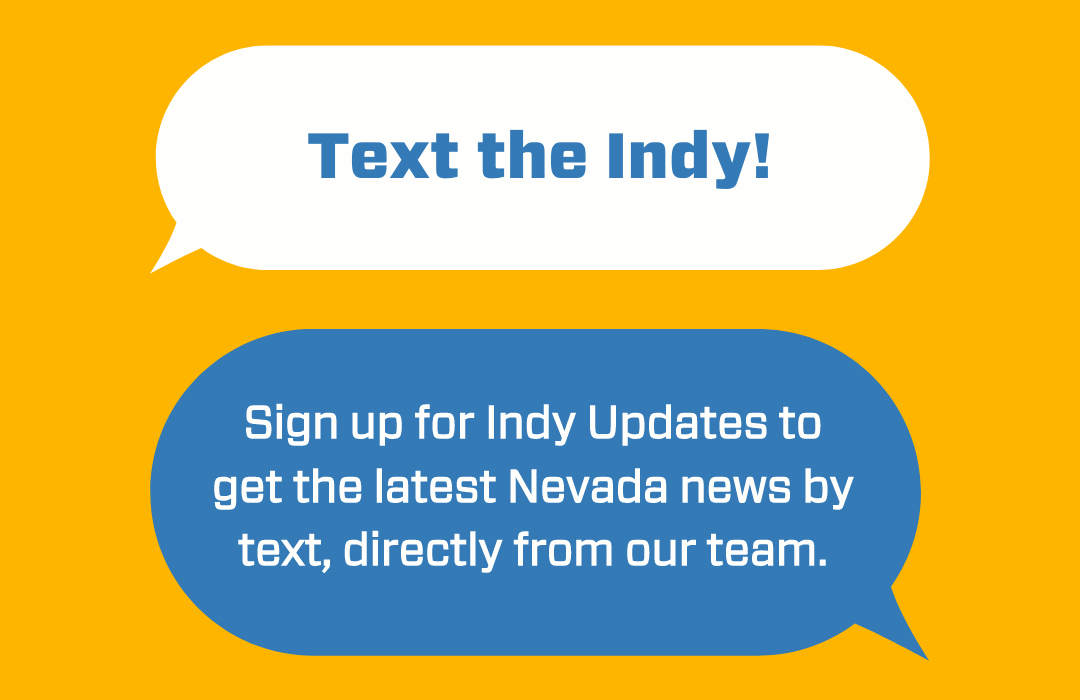 Featured Videos