Gobernador Sisolak firmó proyecto de ley para incrementar transparencia en industria de la marihuana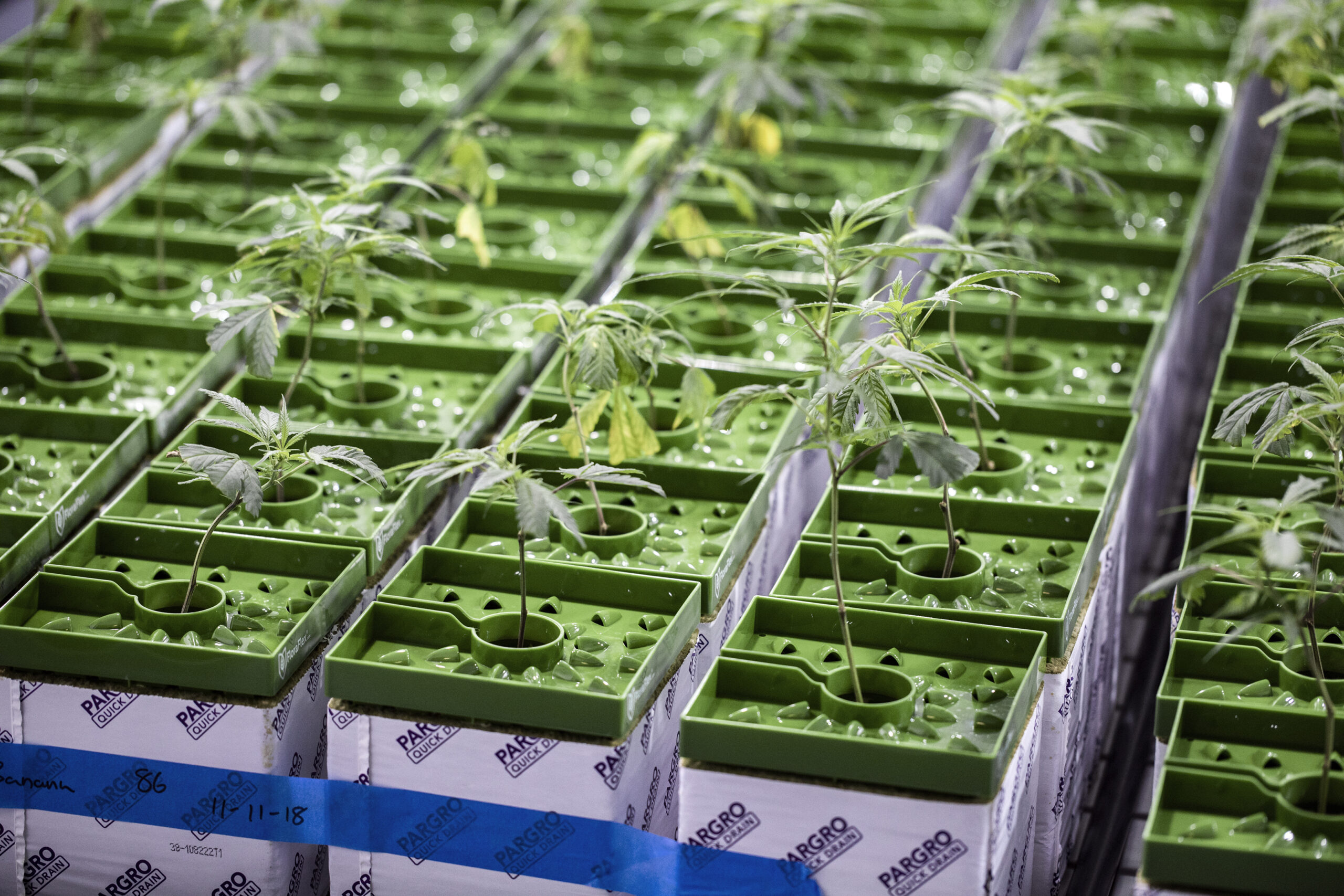 Esta nota fue traducida al español y editada para mayor claridad a partir de una versión en inglés que aparece en The Nevada Independent.
En medio de una serie de demandas por el hermetismo en el sistema que otorga licencias de negocios de marihuana en Nevada, el Gobernador Steve Sisolak firmó un proyecto de ley que aumentará considerablemente el nivel de transparencia en el proceso.
Durante una ceremonia en su oficina de Carson City este viernes, Sisolak firmó la propuesta SB32, que nombra de manera explícita a los solicitantes de licencias de marihuana, los mecanismos utilizados para calificar sus solicitudes, y registros públicos, a pesar de las leyes normales de confidencialidad de los contribuyentes.
"Esta nueva ley representa un lanzamiento sin precedentes de información sobre licencias de marihuana en el estado de Nevada, y marca el comienzo de una nueva era de transparencia que beneficiará a la industria y al público", dijo Sisolak, quien agregó que deseaba haber abierto los registros desde hace meses.
Inmediatamente después de la firma, el Departamento de Impuestos de Nevada publicó una serie de más de 10,000 registros que sacaron a la luz más detalles acerca del proceso de solicitud y licencia.
Antes de la firma del proyecto de ley, la agencia tributaria ni siquiera había revelado los nombres de negocios que obtuvieron licencias condicionales, y mucho menos los nombres de las personas detrás de las solicitudes ni los miembros de la junta directiva de las empresas que solicitaron o ganaron.
Un gran número de negocios que no obtuvieron licencias potencialmente lucrativas en la última ronda del estado han interpuesto una demanda bajo el argumento de que el hermetismo podría haber ocultado irregularidades en el proceso de calificación.
En su sitio de Internet, el departamento también respondió preguntas acerca del proceso de concesión de licencias, incluyendo por qué utilizó empleados temporales para el proceso de calificación de solicitudes y evidencia de las credenciales profesionales de esos trabajadores.
Algunos dueños de negocios de marihuana elogiaron que se haya firmado el proyecto de ley.
"El público debe ver quién ha solicitado y quién ha ganado las solicitudes", dijo en un comunicado Andrew Jolley, de Nevada Organic Remedies. "Estas revisiones deben ser transparentes, por lo que apoyamos al Gobernador y a los legisladores que aprobaron este proyecto de ley. Alentamos la transparencia en este proceso".
Comment Policy (updated 4/20/2021): Please keep your comments civil. We reserve the right to delete comments or ban users who engage in personal attacks, use an excess of profanity, make verifiably false statements or are otherwise nasty. Comments that contain links must be approved by admin.