GOP congressional hopeful only registered to vote three years ago, has never voted in 10 years as resident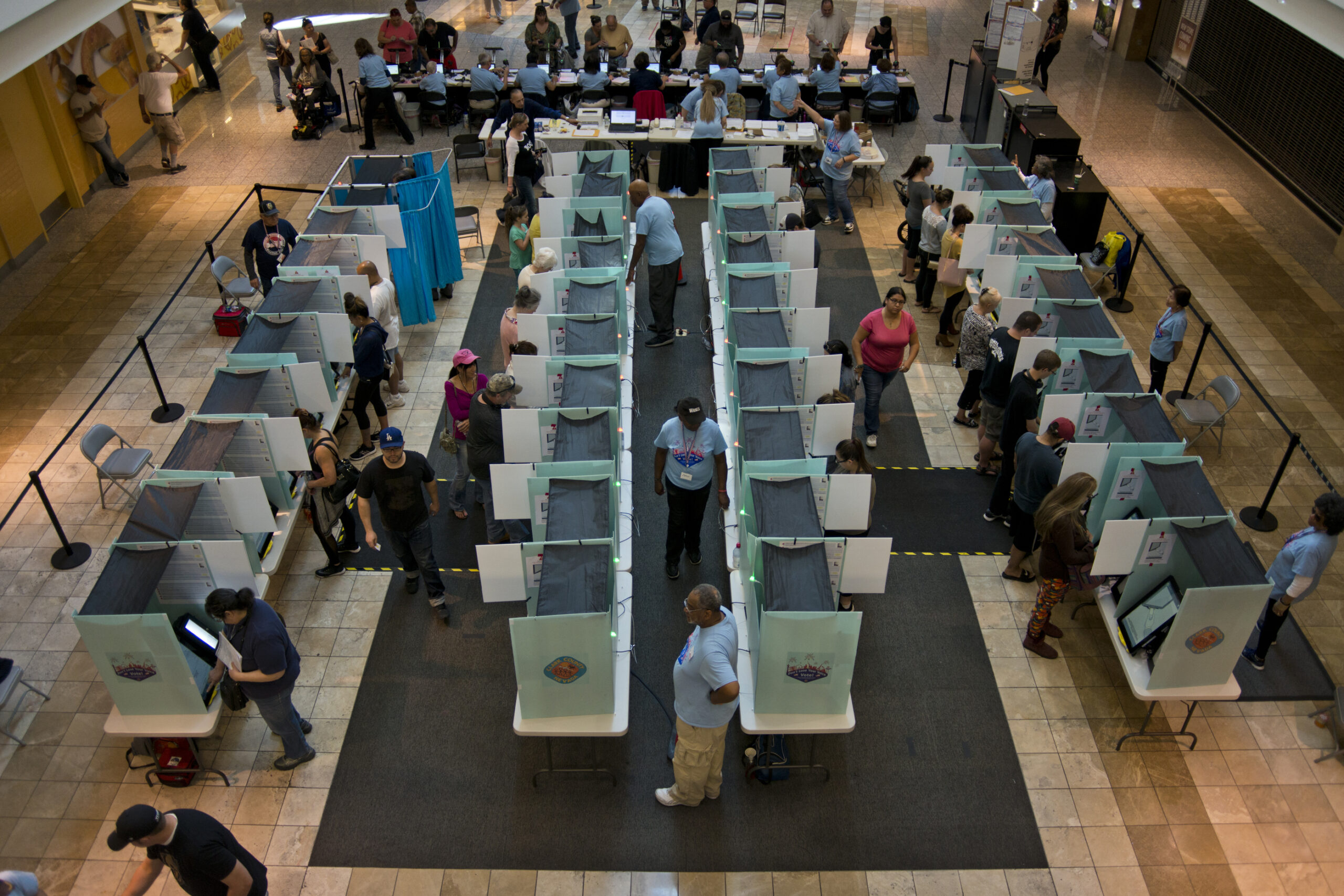 For Republican congressional candidate Lisa Song Sutton, the June 9 primary is not just a chance to be on the ballot; it will also mark her first-ever vote in any Nevada election since moving to the state 10 years ago.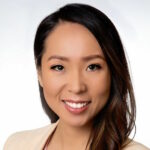 Clark County voting records show Sutton, a one-time Miss Nevada turned entrepreneur and Republican hopeful in Congressional District 4, did not register to vote in Clark County until 2017 and has not cast any vote there in the time since.
Speaking to The Nevada Independent, Sutton said she, "like many people," was focused on building her career and that "politics was not a priority."
"I was focused on building my businesses and growing them, providing jobs, giving back to this community — just doing so in a way as a private sector individual," Sutton said. "Now, more than ever, I certainly realized the importance of getting involved and coming off the sidelines and, you know, I've done exactly that."
Sutton, 35, first moved to the state in 2010 after graduating from the University of Miami Law School. She has since founded or co-founded several local businesses, including a cupcake bakery and businesses involved in shipping, real estate and swimwear.
In an emailed response to a request from The Nevada Independent for clarification on her voting history, Sutton said she registered and voted in elections in Arizona and Florida during her time as an undergraduate student and law student.
"Upon finishing school, like many people, I focused on building my career and businesses," Sutton wrote. "This is far from unique in Nevada as there are currently over 3 million residents in our state and just over half are registered to vote. (And of those who are registered, hundreds of thousands choose not to vote for various reasons)."
She also touted herself as a "vocal advocate of civic engagement and participation" throughout her campaign, adding that many of her supporters have told her they are engaging with politics for the first time with her campaign.
In ads and online, Sutton has frequently campaigned as a pro-Trump, pro-2nd Amendment business-owner and the daughter of Vietnam veteran, placing herself as part of a "new generation of conservatives" fighting back against "socialist" Democrats like Nancy Pelosi and "the Squad."
But she has also often advertised 2020 as "the year for private sector individuals like myself to come off the sidelines and stand up for our communities."
On Thursday, about the time she was asked about her voting history, Sutton re-promoted a Facebook ad that again made the call for "private sector individuals" to exit the sidelines, adding that "House Speaker Nancy Pelosi and her socialist squad have had their turn" and that "we must fight fire with fire."
Sutton has mounted one of the better-financed Republican campaigns in District 4, raising more than $79,000 in the first quarter of 2020 and entering the primary's home stretch with more than $198,000 in cash on hand. Those numbers mark her campaign as the second-best fundraiser in the eight-way Republican race for CD4, behind only former Assemblyman Jim Marchant.
She has also received endorsements from a pair of high-profile freshmen Republicans in the House: Texas Rep. Dan Crenshaw and New York Rep. Elise Stefanik.
The crowded race for the Republican primary in District 4 has so-far been characterized by eight candidates trying to distinguish themselves as the most conservative, with top contenders all largely praising efforts of the Trump Administration and casting doubt on the efficacy of incumbent Democrat Steven Horsford.
Those attacks have intensified in the last week, following revelations that Horsford engaged in a years-long affair with a former intern for Sen. Harry Reid. Republicans hoping to topple Horsford in November have seized on the issue, calling for an ethics investigation and, in the case of Sutton, calling for his resignation.
Horsford has yet to give any indication that he will step away from his re-election bid, however, and the well-funded incumbent will likely avoid a referendum on the issue until November.