GOP's Big Lie poster boy isn't the only one with some explaining to do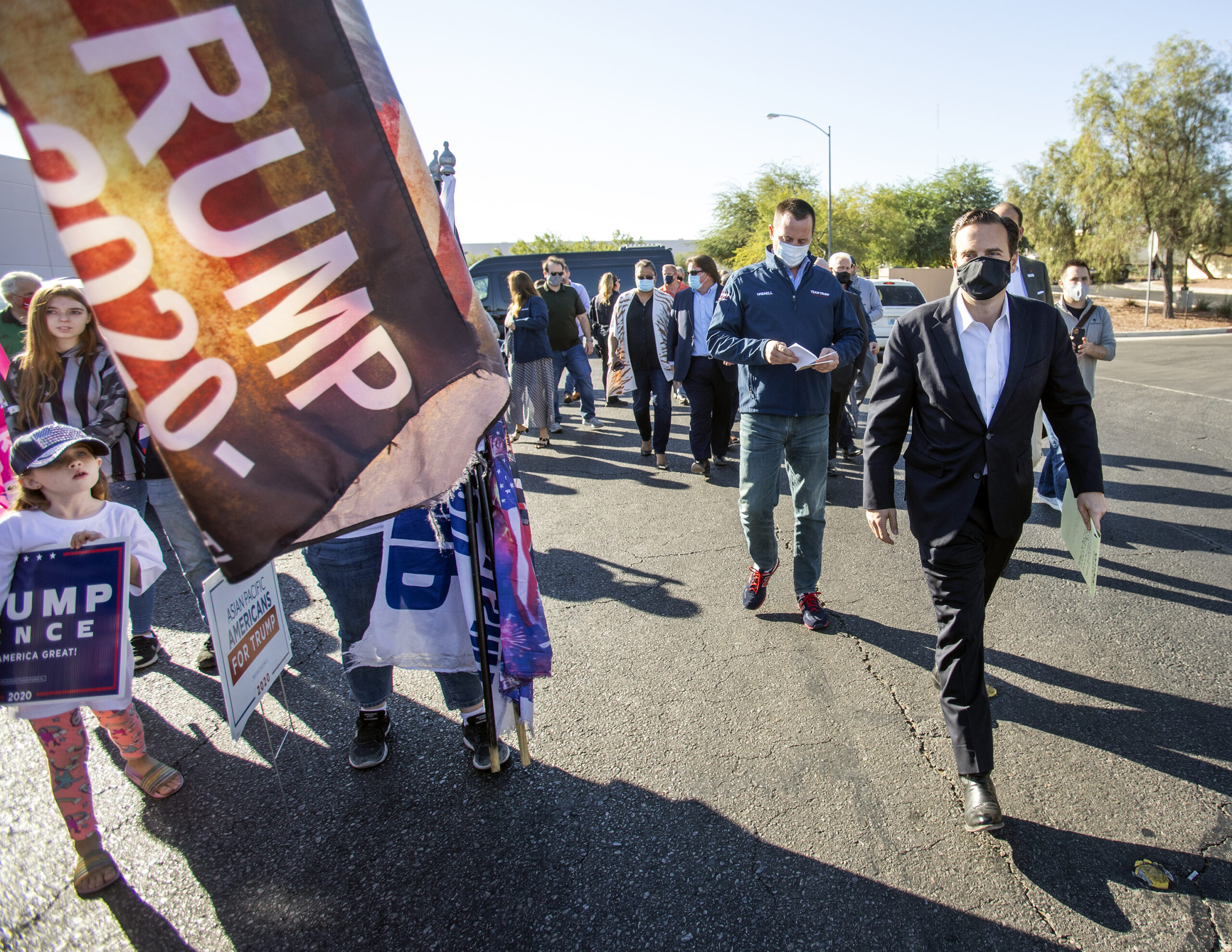 It looks like Nevada's Trump-obsessed Republican Party will have to find another poster boy for its Big Lie boondoggle.
In the immediate wake of the 2020 election, Donald "Kirk" Hartle generated scads of attention after he claimed someone had cast his late wife's mail-in ballot. Turns out it was him, according to authorities.
Once a face of the Nevada GOP's voter fraud carnival of conspiracy, Hartle now faces two felony charges following an Oct. 6 criminal complaint. Nevada Attorney General Aaron Ford announced the charges, but didn't provide specifics. Without naming it, the complaint references a secretary of state securities division investigation that generated "statements made by witnesses and other documentary evidence."
With so much at stake beyond the charges themselves, it's hard to imagine Ford would be confident going forward without a solid case.
"Voter fraud is rare, but when it happens it undercuts trust in our election system and will not be tolerated by my office," he said in a statement Oct. 21 announcing the charges.
Although widespread voter fraud is even more uncommon than single-ballot shenanigans, it has emerged as a favorite strawman issue for Republican candidates as they struggle to find a message that fires up the fear-stoked base without making the rest of the electorate cringe with embarrassment.
Hartle's story of personal heartbreak and voter fraud outrage appeared made to order. It helped the GOP's increasingly desperate conspiracy mongers put a human face on a threat that, judging by the party's many failed post-election lawsuits, had all the real-life drama of a Scooby-Doo cartoon.
Now even their poster boy's story appears phony. He faces charges punishable by a prison term of up to four years.
It's unclear whether this will persuade Clark County Sheriff and GOP gubernatorial candidate Joe Lombardo to cut his placation of the party's voter fraud deception with calls for a repeal of the state's new vote-by-mail system and his stated belief that the current system "makes it easy for people to commit fraud." At least he hasn't pulled his service weapon and taken a pot shot at the strawman.
Not so with Michele Fiore, the brassy Las Vegas City Councilwoman who recently announced her candidacy for governor with an ad in which she appears to blast a beer bottle labeled "Voter Fraud." But like widespread vote fraud itself, her made-for-TV shootout was only pretend.
Meanwhile, former U.S. Sen. and gubernatorial hopeful Dean Heller appears paralyzed even by the thought of acknowledging that Joe Biden won the presidential election on the square. Instead, he has stuck to his fact-free feeling that Nevada is home to the "worst election laws now in the country." Instead of refuting the disinformation, during the 2020 campaign our former secretary of state blamed current Secretary of State Barbara Cegavske for not standing on her "soapbox" and shouting about unfounded fraud. After declaring his candidacy, he declined to acknowledge Biden's legitimate victory.
The rhetoric of those three pales in comparison to the steaming horse manure shoveled by state GOP Chairman Michael McDonald and former Nevada Attorney General and current US Sen. Candidate Adam Laxalt. No one had more riding on the veracity of Nevada's voter fraud poster boy than those two.
Where to begin with McDonald, the scandalized former Las Vegas City Councilman and pal of mobbed-up strip club operators-turned Trump drum major? He has led the parade of voter fraud deception from before the final tally in 2020. By March, McDonald's state GOP claimed it had evidence of 120,000 instances of vote fraud, a wild whopper that Republican Cegavske immediately deflated. For that truth-telling transgression, she was censured.
Laxalt has the most to lose by clinging to the voter fraud nonsense. It might play to the lamb testicle-munchers at his annual Basque Fry fundraiser, but outside Gardnerville and other MAGA rallies it's about as authentic as your uncle Mel's Big Foot sighting.
That hasn't prevented him from doubling and tripling down on the political prevarication.
And who can forget the post-election appearance by Laxalt, McDonald, Matt Schlapp and Ric Grenell outside the Clark County Election Department as they announced their voter fraud gotcha moment before a collection of reporters? Then, they turned on their heels and took no questions. The lawsuit, of course, was just a prop and was laughed out of court.
In the smoke-and-ash of that humiliation, U.S. Senate candidate Laxalt announced in September his suspicion of continuing voter fraud and his plan to "file lawsuits early, if there are lawsuits we can file to try to tighten up the election."
Other characters who find their hypocrisy exposed these days are the GOP's steadfast enablers in the Nevada press, who swallowed all the unvetted and unfounded fraud allegations and spewed them onto newsprint and the radio and TV airwaves.
To date, none of these named and unnamed coconspirators have acknowledged that they knew Hartle wasn't just another registered voter, but an insider employed by one of the more influential Republicans in the state, equipment rental mogul owner Don Ahern. The Ahern Hotel namesake and state GOP finance chairman made headlines recently by calling on Trump to dump his support of Laxalt in favor of underdog Sam Brown.
Of course, none of the unofficial coconspirators is scheduled to come before the bar of justice. That spot is reserved for Hartle, whose wife, Rosemarie, suffered from breast cancer and died in 2017. In a KLAS-TV interview, Hartle noted his late wife's condition, which lent an even more personal tone to his claim of ballot fraud.
After claiming he didn't know how someone might have received his late wife's mail-in ballot, Hartle said, "That is pretty sickening to me to be honest with you."
Pretty sickening? A lot of Nevadans couldn't agree more.
John L. Smith is an author and longtime columnist. He was born in Henderson and his family's Nevada roots go back to 1881. His stories have appeared in Time, Readers Digest, The Daily Beast, Reuters, Ruralite and Desert Companion, among others. He also offers weekly commentary on Nevada Public Radio station KNPR.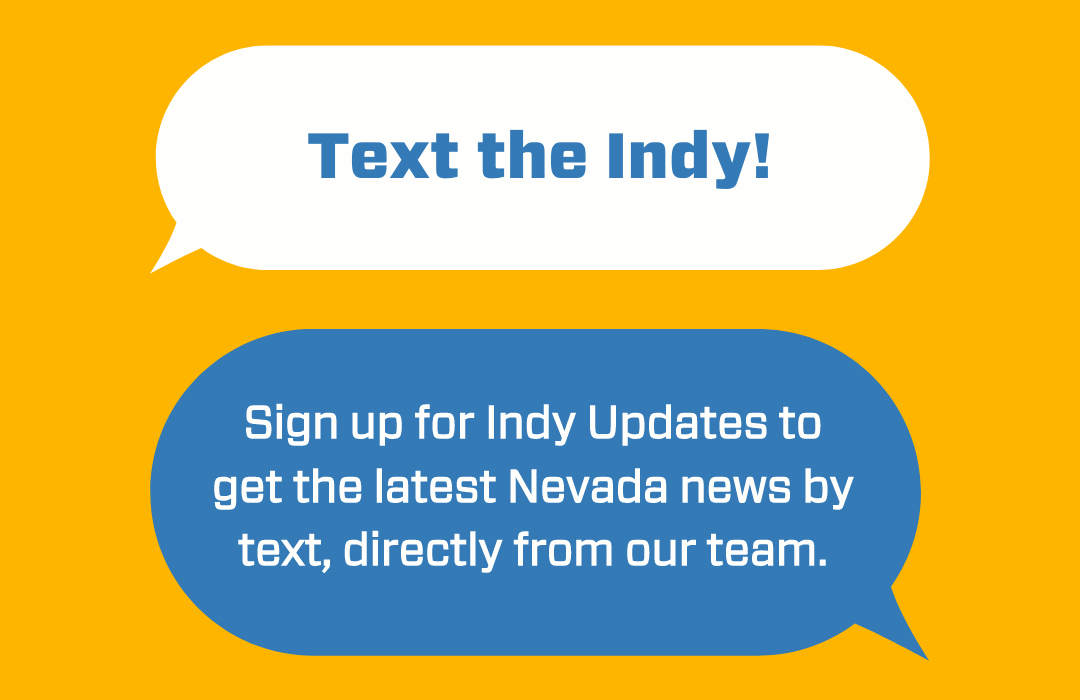 Featured Videos
Comment Policy (updated 4/20/2021): Please keep your comments civil. We reserve the right to delete comments or ban users who engage in personal attacks, use an excess of profanity, make verifiably false statements or are otherwise nasty. Comments that contain links must be approved by admin.