Harris says she is 'not going to focus on the gossip' after reports of campaign turmoil,' is 'very much in the game'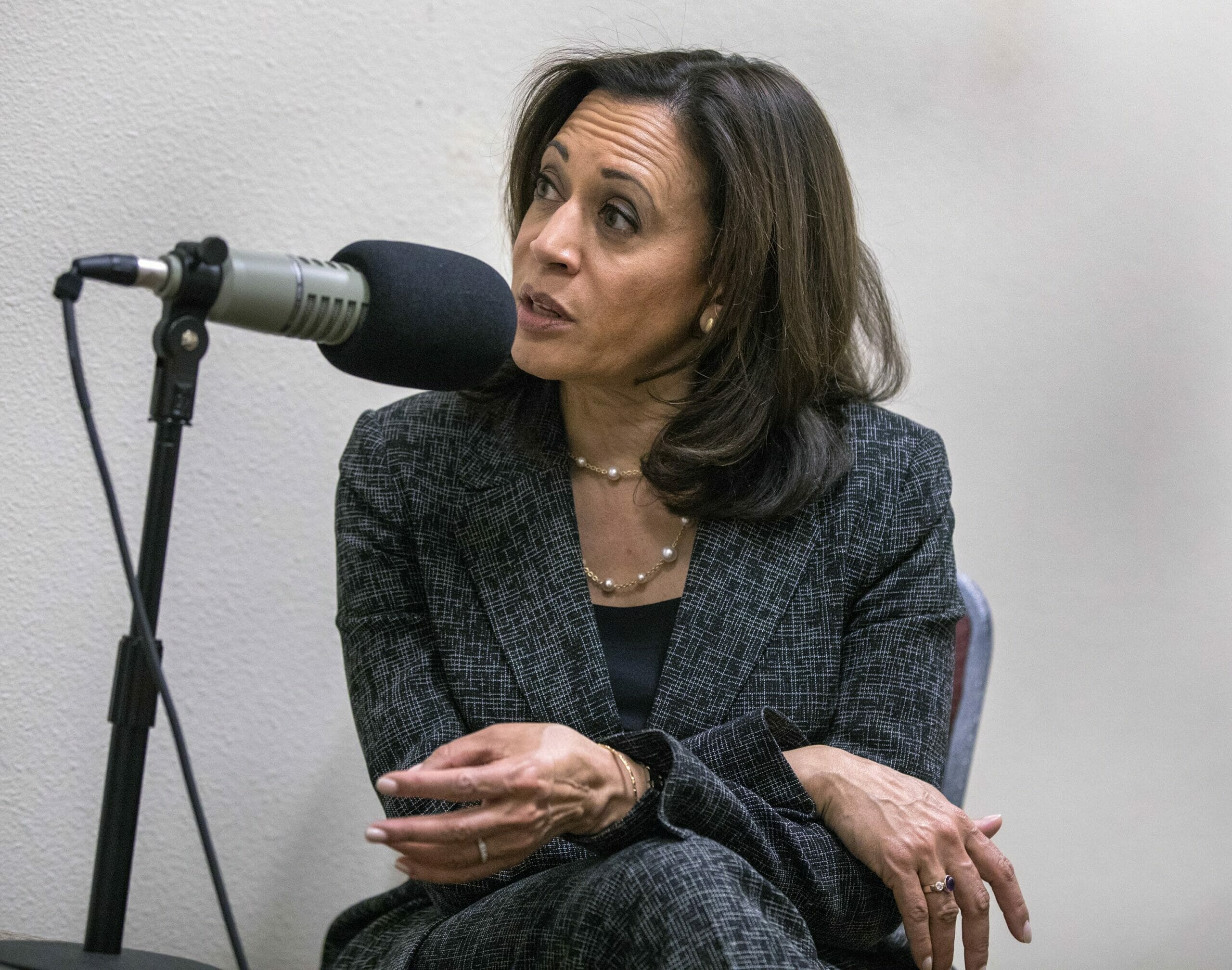 California Sen. Kamala Harris is dismissing recent reports of unrest within her campaign and chatter among attendees of a Democratic convention in her home state about whether she should drop out of the presidential race as no more than "gossip."
Harris, who was elected to the U.S. Senate in 2016 after serving six years as California's attorney general, couched herself as a newcomer to the national stage, particularly compared to some of her fellow Democratic competitors — a group that includes former Vice President Joe Biden, who joined the Senate in 1973, and Vermont Sen. Bernie Sanders, who first went to Washington, D.C. as a congressman in 1991. Though she joined the presidential race in January, she said she's still introducing herself to voters.
"I'm not going to focus on the gossip about the campaign. I'm going to focus on what voters are telling me, which is that they want a nominee on that stage who can go toe to toe against Donald Trump, and they believe I am that candidate," Harris said during an interview for the IndyMatters podcast on Monday. "The challenge for me is to be in all of the places where I need to introduce myself to people, which is why I'm spending time here in Nevada, which is why I'm spending time in Iowa."
Cash has also been a challenge in the campaign, she said. Harris raised a substantial $11.8 million in the third quarter of the year, though that sum was less than half of the $28 million raised by Sanders and the $24.7 million raised by Warren. Though she didn't mention either candidate by name, Harris alluded to the $10.4 million Warren transferred from her 2018 Senate race to her presidential account as "startup capital" and "the very fresh list" of supporters Sanders had going into the race out of his 2016 presidential bid when discussing how other candidates have had a leg up in the race.
"One of the challenges is we've got to raise the money to be able to be on TV and talk to people." Harris said. "There are challenges that we have, but I am very much in the game."
With about two and a half months until the first presidential preferences are cast, Harris said that it is "still early" and that "to follow the punditry around what is going on with the campaign is to overlook what's happening on the street and places like the Culinary Union, and that visit, or what was happening at the California convention in terms of the kind of warmth and enthusiastic warmth that we experienced when I was on that stage."
Harris was referring to the enthusiastic reception she received from a diverse crowd at a Culinary Union town hall earlier this month. But she remained vague when asked whether that enthusiasm had at all changed her campaign's plans to shift staff from Nevada to Iowa.
"I will keep you posted but I'm going to tell you something: Nevada is very, very important to me," Harris said.
At the Culinary event, Harris touted her version of Medicare for all — which would create a nationalized health care system but allow private insurers, including union health trusts, to offer plans within it — over the entirely government-run plans favored by Sanders and Warren. Harris has said that private plans would be able to be certified by the Medicare program, but in the interview did not specify how unions would go about doing that and whether they would need to change their plans in order to do so.
"The insurance companies are going to have to compete, but everyone will be covered, including people with preexisting conditions," Harris said. "We will also extend coverage to include vision and dental and hearing aids, which are very expensive for seniors and everybody's going to have to have to compete, and, you know, the beauty of competition is that the best will rise."
As she has before, she stressed the choice that she believes her Medicare-for-all plan will offer Americans.
"Ultimately I just decided that it is not right for any leader to take away people's choice," Harris said. "I know having gone through this system with my mother that when you're making decisions about health care, that's one of the most personal decisions a person can make and the government shouldn't be in the position of taking away your options in that regard."
Harris also weighed in on the issue of sex work, which she supports decriminalizing. In February, Harris told The Root that "when you're talking about consensual adults, I think that, yes, we should really consider that we can't criminalize consensual behavior as long as no one is being harmed," though she faced some skepticism after the fact given her criticism of a ballot measure that would have decriminalized prostitution in San Francisco.
Harris reiterated her support for decriminalizing sex work in the interview, saying that "there are so many women who have been criminalized, incarcerated, abused by a system that disproportionately focused on them and did not recognize their life experiences."
"When I was district attorney in San Francisco, I focused on, for example, a population that some called 'teenage prostitutes.' But I said, 'No, we should call them sexually exploited youth.' So many of them were runaways, they'd been in the foster care system, and what was happening is they were being arrested and being thrown in juvenile hall," Harris said. "So I was a leader in saying, 'No, let's do it, not have a different approach,' and so we created a safe house and, the point being, don't criminalize them."
But she didn't offer any specifics when asked what the future of decriminalizing sex work might look like for people who want to engage in it in a lawful and regulated way.
"I'm for decriminalizing it, meaning that I do not believe that these women should be incarcerated," she reiterated.
Harris also voiced support for uniform federal regulations on recreational marijuana should the federal government legalize it, as she has called for, over leaving it up to each state to decide.
"We have to standardize it, and that's part of why I'm pushing for that under the federal law that it is legalized because we can't have different approaches in different states," Harris said. "And the other piece of this is that until we legalize it at a federal level, there are issues that are about banking and the financial consequences and taxes and all of that. We need to have federal standards. There's no question."
On the future of online gambling, which was thrown into jeopardy earlier this year as a result of a Department of Justice opinion on the Wire Act, Harris said that she would want to "take a look at what the plans are" but that "there has to be regulation, whatever we do." Asked if there is a place for online gambling if appropriately regulated, Harris called it "an abstract point."
"We'd have to see how it actually plays out, and the details matter," she said.
The California senator also decried a mass casualty shooting at a backyard gathering in Fresno on Sunday, which left four dead and six injured, and again called for action on guns, which she has promised to take by executive action if elected president.
"We need action. We need action that understands that it's a false choice to say you're either in favor of the Second Amendment or you want to take everyone's guns away," Harris said. "We can have reasonable gun safety laws, including universal background checks and a renewal of the assault weapons ban."
This episode of IndyMatters was the fourth in a series of interviews with Democratic candidates for president. Listen to the first episode, our interview with South Bend Mayor Pete Buttigieg, here; our second, with tech entrepreneur Andrew Yang, here, and our third, with billionaire Tom Steyer, here.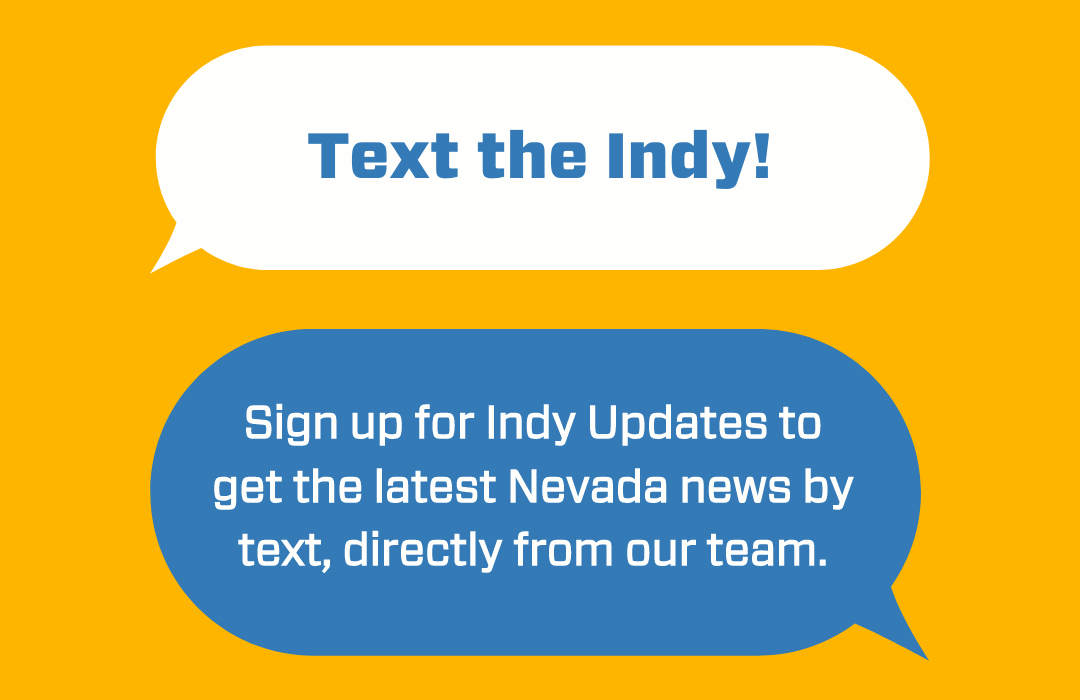 Featured Videos