The Nevada State Legislature building in Carson City as seen on Monday, Aug 14, 2017. (Jeff Scheid/The Nevada Independent)
Head of State Public Charter School Authority announces resignation amid questions from lawmakers
November 3rd, 2018 - 12:46pm
The leader of the Nevada State Public Charter School Authority sent a letter to Gov. Brian Sandoval on Friday announcing his resignation.
Patrick Gavin, who has served as executive director since 2014, said his last day will be Dec. 28.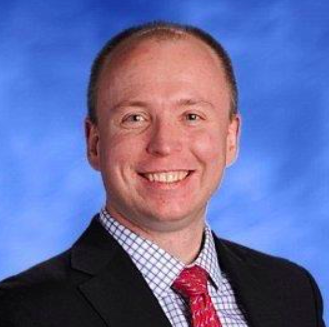 "It has been an honor and a privilege to serve you and the children of Nevada for the past four and a half years," Gavin wrote in his resignation letter. "I am deeply grateful for the support that you and your administration have given to me professionally, to the State Public Charter School Authority, and to public education in Nevada."
Gavin's resignation, first reported by the Las Vegas Review-Journal, came the same day the State Public Charter School Authority Board met and discussed a memo it received Oct. 29 from the Interim Finance Committee requesting information about the agency's performance framework for the charter schools it regulates.
About a year earlier — on Sept. 29, 2017 — Gavin had received a legislative letter of intent from Sen. Joyce Woodhouse, who chairs the Senate Committee on Finance, and Maggie Carlton, who chairs the Assembly Committee on Ways and Means. The letter pointed out the following SPCSA shortcomings that came to light during legislative testimony in 2017:
120-day backlog in reviewing charter applications

lack of site visits by the charter authority

an overdue revision to its academic and organizational framework

60-day backlog of written feedback to charter applicants that were denied

39 months overdue performing compliance checklists to ensure consistent enforcement of applicable laws, regulations and policies.
The legislative letter of intent requested that the SPCSA submit semi-annual reports to the Interim Finance Committee detailing progress made on those matters. The letter also noted that the 2017 Legislature approved four new positions that would create an "authorizer unit" within the SPCSA.
The SPCSA submitted its first report to the Interim Finance Committee on Feb. 1 and a second on Aug. 1. The agency also submitted a document April 26 containing answers to questions that arose after a committee meeting.
"I just want to make it clear for the record that this board did not have any knowledge about the Sept. 29, 2017, letter of intent and, even before that, this board never reviewed the budget that was submitted to the Legislature for approval," SPCSA Board Chair Jason Guinasso said at the meeting Friday. "To get this information as late as we did was difficult."
He went on to promise legislators that the board and agency would resolve the issues and grant them all the information they're requesting.
"I want to make it clear for my fellow board members and for the public watching and for the Legislature to let them know that we are fully accountable for our actions and that we are going to take immediate steps to address each and every concern that's been listed and articulated. Addressing those concerns will be the top priority of this board until the committee is fully satisfied that we've done what we said we would do when we asked for the four positions to be funded."
Guinasso said the board will work with staff to answer the eight questions posed in the Oct. 29 memo. That information will be brought to the next board meeting Nov. 30.
Comment Policy (updated 3/21/19): We welcome reader comments on our stories. However, in keeping with our general policy of transparency, accuracy and accountability, we do not accept comments from anonymous accounts. Anonymous accounts are those without a valid first and last name. Any such comments will be deleted, and anonymous users will be blocked from commenting further. We also will block commenters who use offensive language, engage in personal attacks or state things that are verifiably false.
get our morning newsletter,
The Daily Indy
INDYMATTERS PODCAST
CAFECITO CON LUZ Y MICHELLE
@TheNVIndy ON TWITTER