House impeaches President Trump as Nevada delegation votes along party lines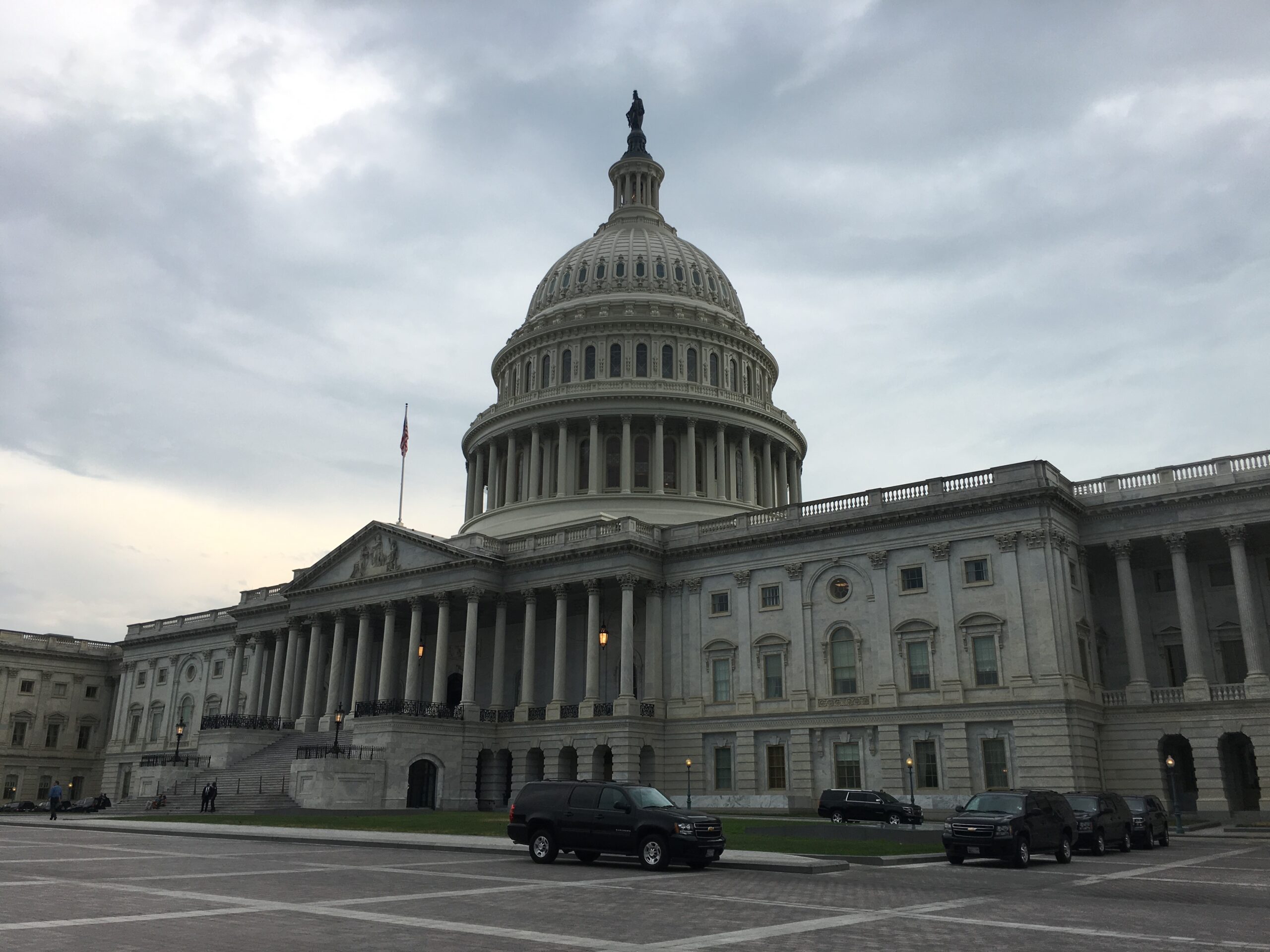 For just the third time in history, the House voted Wednesday to impeach the president, with the Nevada delegation voting along party lines.
On the abuse of power article, Democratic Reps. Dina Titus, Susie Lee and Steven Horsford joined with all but two of their Democratic colleagues on a 230 to 197 vote to impeach President Donald Trump. No Republicans voted for the article.
Congress voted 229 to 198 to approve the charge of obstruction of Congress. Titus, Lee and Horsford also supported that article. Three Democrats voted with all Republicans opposing the measure.
Rep. Mark Amodei, the only Republican in the Nevada delegation, announced his opposition earlier in the day, citing a lack of evidence of a crime.
The vote came after a contentious all-day debate on the two articles of impeachment. Democrats argued that Trump violated his oath of office by soliciting interference in the 2020 election from Ukraine during a July 25 phone call with President Volodymyr Zelensky. They contend that Trump withheld military aid to Ukraine and a White House visit for Zelensky on the condition that the Ukrainian leader announce an investigation into Hunter Biden, son of Vice President Joe Biden.
They also claimed Trump obstructed Congress by refusing to cooperate with the investigation.
Titus, the first member of the delegation to support impeaching the president, said on Twitter:
"President Trump tried to rig the 2020 elections by soliciting foreign interference, and then engaged in an unprecedented cover-up once he got caught. Tonight I'm upholding my oath because President Trump has violated his."
Lee, who is one of 31 House Democrats representing a district won by President Donald Trump in 2016, said in a letter to constituents she released after the vote that based "on the evidence gathered by Congress, despite systematic obstruction by the Executive branch, it's clear the President committed two impeachable offenses: abuse of power and obstruction of Congress."
"When you put the facts together, it's clear that the President put his personal political interests above our national security, our free and fair elections, and our constitutional system of checks and balances," she continued.
Trump won the 3rd Congressional District in 2016 by 1 percentage point, the same year that then-Rep. Jacky Rosen eked out a 1 percentage point victory over Republican opponent Danny Tarkanian. Elected in the 2018 midterms, Lee easily defeated Tarkanian, who had tried his luck again, by almost 10 points.
But Trump's 2020 re-election campaign has her seat in its crosshairs and issued a statement targeting Lee for her impeachment vote.
"Today will go down in history as the day Nancy Pelosi officially walked her caucus off a cliff – and Rep. Susie Lee followed," Trump Victory spokesperson Keith Schipper said in a release. "The voters will not forget when they go to the ballot box in November."
The American Action Network, a conservative-aligned "dark money", released an ad against 29 Democrats, including Lee, for voting for impeachment .
Horsford had hinted at his vote with sharp criticism of the president in recent days.
"I don't think you'll be surprised," when asked about his vote late Wednesday.
In a statement after the vote, he said "It has become apparent that President Trump is a continuing threat to our democracy and danger to our national security. He abused the power of his office for personal and political gain at the expense of our national security; he conditioned official acts—millions in military aid and a White House meeting—for his personal, political gain; and he attempted to cheat our democracy and corrupt our elections. And so tonight, I voted in favor of the two articles of impeachment against President Trump. No one is above the law. Not even the President."
The GOP-controlled Senate is expected to hold a trial next month. Senate Majority Leader Mitch McConnell last week indicated the president could be acquitted and that there are not the votes to remove Trump from office. That would take 67 votes and require 20 Republicans to vote with all 47 Democrats.
Despite the likely acquittal, Democrats, including Titus, have said that they are duty-bound to go through the process.
In a statement, White House press secretary Stephanie Grisham lambasted House Democrats for the process and vote to impeach. She also underscored the favorable reception the president expects to get in the Senate.
"The President is confident the Senate will restore regular order, fairness, and due process, all of which were ignored in the House proceedings," Grisham said. "He is prepared for the next steps and confident that he will be fully exonerated."
Trump watched the vote before appearing at a rally in Battle Creek, Michigan.
"The Republican Party has never been so affronted but they have never been so united as they are right now," he said at the rally.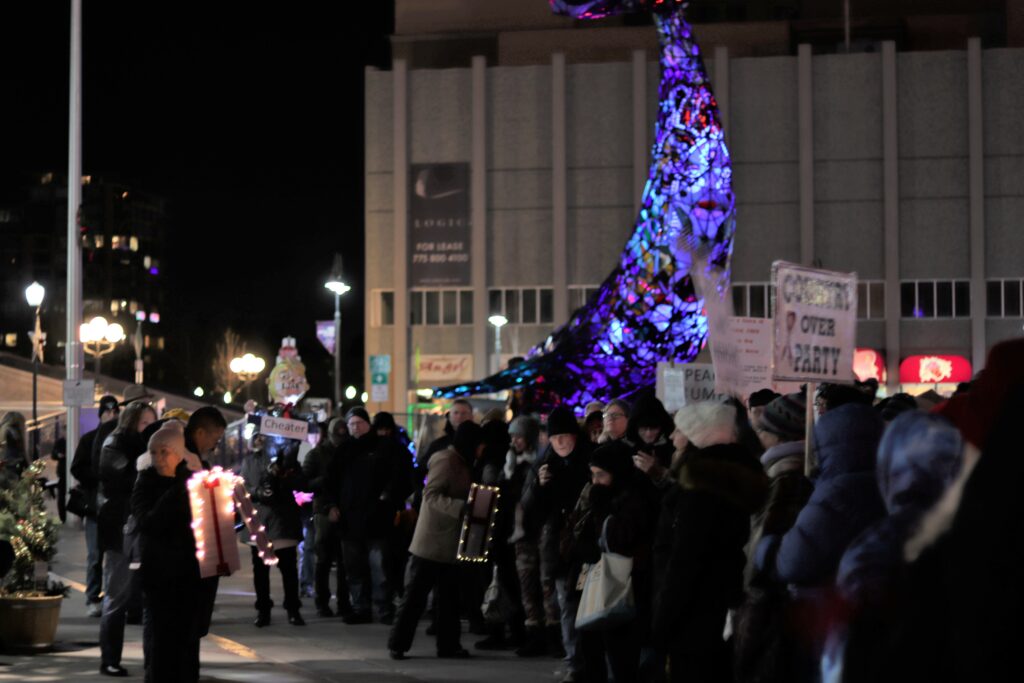 According to MoveOn.org, a progressive political organization that coordinated the impeachment events preceding the vote, there were more 600 events around the nation where Democrats demonstrated in favor of impeachment.
On Tuesday evening, about 500 people braved the freezing weather next to the Truckee River at the Reno City Plaza to demand that the president be impeached and removed from office, said an event organizer.
"We find ourselves with a criminal and deeply unfit president in our White House – a president who has abused the power of his office and obstructed Congress," said Chip Evans, a lead organizer for the Reno event and former Democratic candidate for Congress. "The facts are clear and undisputed – Donald J. Trump misused congressionally approved military aid to pressure a foreign government to interfere in our elections on his behalf and then worked very hard to cover it up and suppress information."
In the crowd with an illuminated sign reading "86:45," meaning throw out the 45th president, was Laura Smith, training to become a teacher and who said that she is frustrated by what is happening in Congress.
"I think it's a thing that we know that maybe our votes don't matter so much right now, but to also look at Congress and say 'also your votes don't matter', that was a hard thing to get past," Smith, 31, said in an interview during the protest. "I don't have high hopes of our Republicans putting country over party at this point."
Attendees carried a wide variety of signs during the event, including one that said "Putin is Watching" and another comparing Trump to Richard Nixon. Speakers at the head of the protest said that Trump more closely resembles a monarch than a democratically elected leader.
Also in the crowd carrying a large American flag was Rick Shepherd, 48, a small business owner and progressive Democratic candidate for Nevada's 2nd Congressional District. When asked about the Senate being led by the Republicans for the impeachment vote, Shepherd answered with frustration for more than just one political party.
"I'm frustrated by the leadership on both sides, so let's not narrow it down to just the Republicans," Shepherd said during the event. "Either way we win… he gets impeached in the House so his record is forever blemished."
Mark Hernandez contributed to this story.
This story was updated on Dec. 19 at 6:29 a.m. to include a reference to ad released by the American Action Network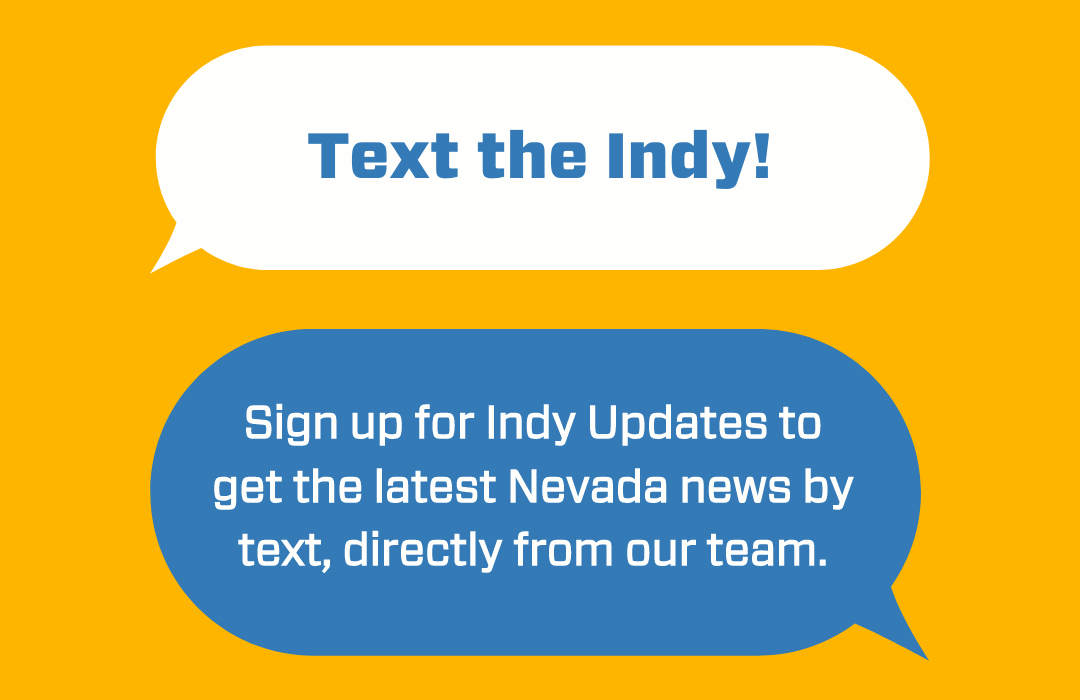 Featured Videos
Comment Policy (updated 4/20/2021): Please keep your comments civil. We reserve the right to delete comments or ban users who engage in personal attacks, use an excess of profanity, make verifiably false statements or are otherwise nasty. Comments that contain links must be approved by admin.