I'd do anything for climate action (but I won't do that)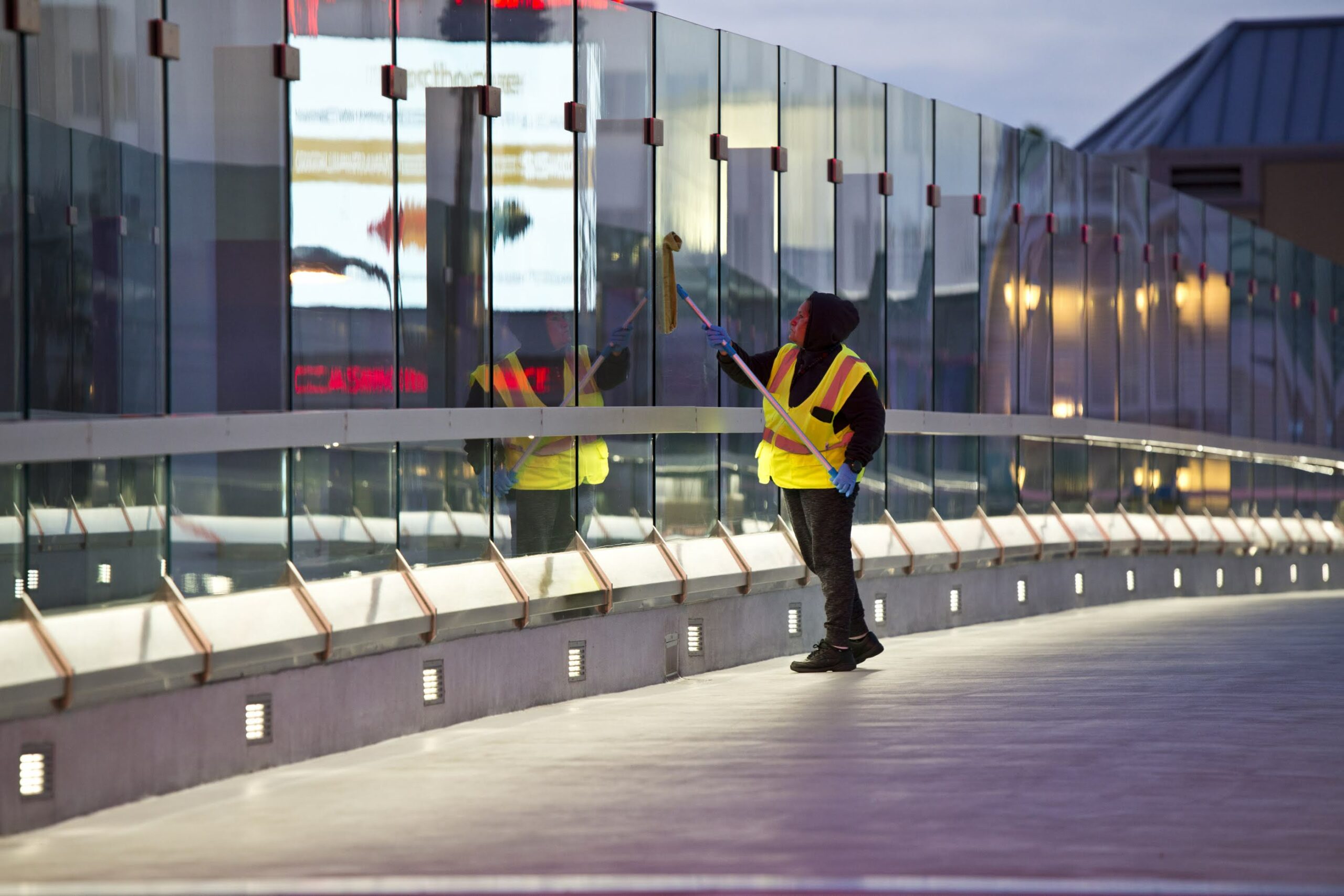 I'll never forget what I saw on March 23, 2020, or rather, what I didn't see. Eleven days after the declaration of a state of emergency due to the COVID-19 pandemic, I went for a twilight drive down Las Vegas Boulevard. Of course, I knew we were facing unprecedented times — ten days prior, I had been sent home from my high school for what would prove to be the last time — but I still wasn't fully prepared for the sight of an all but abandoned Strip.
The only thing more unnatural than an international hub of party activity and indulgence in the heart of the Southwestern desert was to see such a place vacant and silent. Just a month earlier I had been out on the Paris sidewalk, holding a big sign among an even bigger crowd during the 2020 Democratic presidential debate. Now, as I drove past that same spot, it was occupied only by the memory of that day.
Today, the Strip is bustling once again — despite the ongoing threat of COVID-19. But witnessing this iconic city in a state of destitution again is all but assured — the inevitable result of environmental policy failure.
Unless the climate crisis is addressed with meaningful, intersectional change to our infrastructure and resource management, rising temperatures, failing air quality, and ever declining water reserves will drive Sin City back toward a state of inhospitality — one that cannot be as effectively reversed as with vaccines and individual responsibility.
The climate crisis is not unique to Southern Nevada. Violent storms, blistering heat, surging floods, and crippling drought have defined modern seasonal weather on a global scale, threatening public safety and causing billions of dollars in damages. And these are just the effects immediate enough to make headline news. The consequences of a million everyday environmental injustices — from disparate air quality and zoning, to the attrition of endemic species and habitats — creates a systematic demise of a thousand cuts.
In Las Vegas, environmental threats in the nation's fastest-warming city burden residents and tourists alike. As it becomes a greater challenge to live and work here during progressively more brutal summer months, people with a choice in the matter (aka visitors) are likely to be dissuaded from visiting or moving to Southern Nevada for the recreation or tourism our economy is predicated on.
The future of the state is under threat, so where is the action from our representatives? They're not leading the fight for protecting our most vital resource, and not cosponsoring meaningful goals from policy aimed at prioritizing the safety and wellbeing of the wider community.
In the past, I have been able to advocate for stronger environmental protection for Nevada — most often through policies of the Green New Deal — to multiple congressional representatives and their offices as a part of the Sunrise Movement Las Vegas Hub. Throughout three years of environmental activism, I still haven't received a strong answer for the inadequate environmental response from any member of Nevada's political establishment.
One of the most uniquely Nevadan concerns raised by local policymakers regarding a Green New Deal — and similar clean energy policies — is the hypothetical overuse of nuclear energy to supersede fossil fuels. And not without cause: Nevada continues to be affected by the fallout and waste of past nuclear endeavors. Preventing this pollutive history from repeating itself is vital to protecting our state.
However, not only does the text of the Green New Deal neither endorse or even mention nuclear energy, this perceived risk is further offset by the very clear terms of what the resolution intends: "clean air and water," "climate and community resiliency," and above all "a sustainable environment" — anathema to producing substances as toxic as nuclear waste.
Furthermore, although the Green New Deal does not endorse any one specific source of carbon-free energy, it does stipulate for those energy sources to be renewable — something that nuclear fission is not.
Beyond this, most arguments against a Green New Deal and the implicit premise of an energy transition are rooted in the entrenchment of fossil fuel money in politics. These funds promote the election of candidates unable — or unwilling — to take the actionable policy our state and country needs.
It is worth noting that none of Nevada's federal representatives have currently committed to a no fossil fuel money pledge, an assurance from political candidates to do their part in reducing the influence of oil and gas interests over environmental politics.
Even the "largest" environmental protection bill introduced by Nevada incumbents is a Trojan horse for over 42,000 acres of additional urban sprawl. The Clark County Lands Bill is concerning not only as a rate of growth in conflict with current realities, but as representation of what our leaders believe sustainability policy to be.
Far too many decision makers face this crisis through rose-tinted lenses — or rather green-shaded ones. Despite this, many political figures — especially among "mainstream Democrats" — are all too willing to seize on the political capital that climate action elicits from the public, particularly from my generation.
The perspective of the current political establishment — one that decries policies that strongly invest in community environments as a foolishly idealistic mobilization of this nation's vast resources — is just as quixotic as the ideals it aims to criticize. Denying the need for critical, systemic change to our status quo, and the harm that not doing so continues to inflict on the inhabitants of not just America but the world, is the true fantasy.
I never again want to see the city as it was that night almost two years ago. Uninhabited, unsafe, and unlivable. Las Vegas is the place I feel most at home in the world, and on the sole basis that this land was not given willingly for people like me to live on, it should be both a responsibility and a privilege to do what needs to be done to protect it.
But looking past sympathetic tweets and platitudes, the support of unsustainable development, refusal to sponsor bold policy on climate action, and the earnest acceptance of donations from fossil fuel-centered energy conglomerates renders me unable to see such sentiments expressed by my state's representatives.
Beyond the year 2030, given that our leaders continue establishment practices of prosaic governance incommensurate to what is on the horizon, I have to wonder what Las Vegas will look like: what will have had to change — not by choice, but by necessity — and what will have been lost.
Dexter Lim is a founder of the Sunrise Movement Las Vegas Hub and a second year student at the University of Nevada Las Vegas. They are currently pursuing a major in environmental science with a minor in political science.
The Nevada Independent is raising $200,000 by Dec. 31 to support coverage of the 2024 election.
Tax-deductible donations from readers like you fund this critical work.
If you give today,your donation will be matched dollar-for-dollar.
Give + Get Matched
Featured Videos