Indy 2020: Democrats axe tele-caucus; Republicans kill entire caucus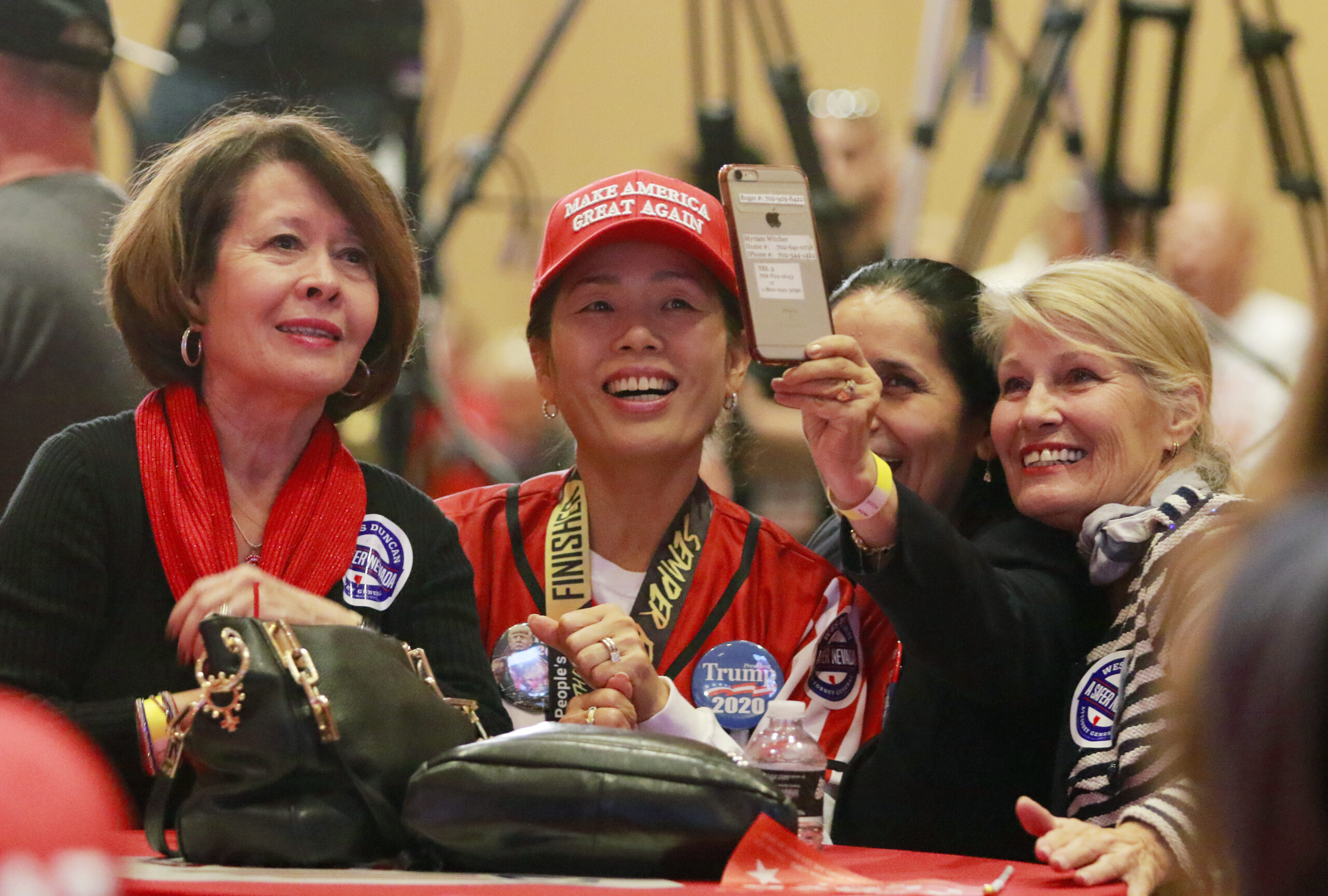 Your Nevada 2020 election newsletter. Please read, forward and subscribe.
Good morning, and welcome to Indy 2020, a biweekly newsletter focused on the 2020 presidential election in Nevada. A reminder: Email subscribers get early access to this newsletter — and all the gifs contained therein — so be sure to subscribe and tell your friends. It'll be peachy.
Since the last time we talked, the top 10 Democratic presidential contenders appeared on stage with each other for the first time, billionaire Tom Steyer qualified for the October debates after reaching 2 percent in a Nevada poll — *cough #WeMatter cough* — national Democrats axed Nevada Democrats' tele-caucus plans, Nevada Republicans killed their own caucus, and Ash Ketchum finally became a Pokémon master. 
All of that and still 158 days until the Nevada caucuses and 413 days until the 2020 election! A live look at all the campaigns and political reporters until then.
As always, please reach out to me with any tips, story ideas, comments, suggestions, and your favorite Pokémon at [email protected].
Without further ado, a download of the recent 2020 happenings in Nevada.
ON THE INDY
Julián Castro's quixotic campaign: The former Housing and Urban Development secretary may be struggling in the polls but he's doubling down on Nevada, traveling places no other candidates have gone from the tiny town of West Wendover in northeast Nevada to the storm drains that run underneath Las Vegas.
He telegraphed his strategy at a recent event here in Nevada this way: "I believe that if we keep working hard — and if you are ambassadors — we're going to continue to grow our movement for change, and then I can do well and become a frontrunner by the time we get to Iowa on Feb. 3, and then go and do well in New Hampshire and win the Nevada caucus on Feb. 22 and then go on and win my home state of Texas on March 3 and then go and beat Donald Trump on Nov. 3, 2020."
Castro acknowledged in an interview that it would be unusual for a candidate polling at 1 and 2 percent to suddenly clinch the nomination — "It's a legitimate question," he conceded — but it is apparently not going to stop him from trying. And he is resonating at least on some level with Democratic voters here, progressive organizers tell me. The question is whether that translates into support come the February caucuses.
For more, read my weekend deep dive into Castro's campaign here.
The return of Bernie Sanders: The Vermont senator made a two-day swing through Northern and Southern Nevada this weekend. The most moving moment, captured by my colleague Michelle Rindels, was when Navy veteran John Weigel, who has Stage-4 Huntington's Disease, told Sanders during a Carson City town hall that he's struggling under the weight of $139,000 in medical bills. When Sanders asked how he will pay the debt off, Weigel said he couldn't.
"I can't! I can't! I'm going to kill myself!" Weigel said.
"Hold up, John, you're not going to kill yourself," Sanders said. 
Sanders' wife, Jane Sanders, sat with Weigel after the event and told him about the resources congressional offices have to help people like him. Weigel, after the event, said he felt better. "There's a lot of people going to help me now," he said.
There's a lot of talk about health care in this race — including at Thursday night's debate — but the interchange demonstrated just how dire the situation has become for the sickest Americans trying to get help while staying afloat financially. You can read more about Sanders' visit to Nevada here, courtesy of my colleague Jacob Solis.
Sanders and Biden on top of Democratic field in Nevada: This comes from a CBS News/YouGov poll released a little over a week ago, which sampled 624 registered Democrats in Nevada. (It's unclear why the poll didn't single out likely Democratic caucusgoers.)
With that caveat, Sanders led the pack with 29 percent support, followed closely by former Vice President Joe Biden at 27 percent. Massachusetts Sen. Elizabeth Warren came in at a slightly more distant third at 18 percent, with another large gap between her and California Sen. Kamala Harris, who polled at 6 percent. In the low single digits: South Bend Mayor Pete Buttigieg (4 percent), former Texas Rep. Beto O'Rourke (3 percent), Castro (2 percent) and billionaire Tom Steyer (2 percent).
The poll also found that Warren and Sanders are the candidates being most considered by voters in Nevada. Fifty-seven percent and 55 percent said they were considering the Massachusetts and  Vermont senators, respectively.
Another detail I found interesting: The poll — which was taken before the Democratic National Committee officially axed Nevada Democrats' proposed tele-caucus — found overwhelming support for a remote caucusing option. Sixty-two percent of respondents in Nevada said they'd participate in the caucus online or via phone compared to 38 percent who said they would caucus in person.
The poll also holds the distinction of qualifying Steyer for the October debate stage and thus possibly splitting the debate stage in two.
Mulvaney at the Basque Fry: Acting White House Chief of Staff Mick Mulvaney keynoted former Attorney General Adam Laxalt's fifth annual Basque Fry event in Gardnerville over the weekend, which was also attended by former Acting U.S. Attorney General Matthew Whitaker and former White House Director of Strategic Communications Mercedes Schlapp. The event has become a who's who of conservative politics in the Silver State.
Other Trump-affiliated guests scheduled to attend, including former Interior Secretary Ryan Zinke and Trump 2016 campaign manager Corey Lewandowski, were unable to make the event. Our freelancer Jazmin Orozco Rodriguez was there.
Desert National Wildlife Refuge makes its way into the 2020 discourse: Warren announced last week her opposition to the military's plan to expand into the Desert National Wildlife Refuge north of Las Vegas, which would withdraw nearly 300,000 acres from the largest wildlife refuge in the contiguous United States. My colleague Daniel Rothberg has more.
McDonald re-elected as state GOP head: Nevada GOP Chairman Michael McDonald beat back two challengers who had openly criticized his leadership of the party, winning with 205 votes from members of Nevada Republican Party's Central Committee, more than the voters his challengers received combined. My colleague Riley Snyder has the details out of the party's annual meeting in Winnemucca.
The same day, the Nevada GOP also officially killed the state's Republican caucuses as part of a wider effort to pledge undivided support for the president in his re-election bid. More from the Reno-Gazette Journal's James DeHaven on that here.
CAMPAIGN NUGGETS
Staffing changes
Some hiring news brought to you first in the Indy 2020 newsletter: Buttigieg has hired Martin Fitzgerald, who most recently served as Nevada state director for Let America Vote, as Nevada senior adviser. He's also bringing on Olivia Bercow, previously communications director for NextGen America, as Nevada communications director.
Steyer

has brought on

Eli Magaña

— formerly with the Nevada Assembly Democratic Caucus — as communications director. This comes a little less than two weeks after Steyer announced his state director.
Early endorsements
New Jersey Sen. Cory Booker

was endorsed by

Nevada Young Dems President Lynnette Hull.

(Hull attended the Houston debate as Booker's guest last week, while

Assemblywoman Sandra Jauregui

attended as

Harris's

guest and

DNC Committeewoman Allison Stephens

attended as

Castro's

guest.)

Harris

received several endorsements on Monday, including from

R&R President and former San Francisco Assistant District Attorney Michon Martin.
Upcoming visits
Biden

is still slated to return to Nevada on Sept. 27. No more details yet though from his campaign on what exactly he'll be up to while he's here.

The following day, Sept. 28,

Buttigieg, Steyer

and

self-help author Marianne Williamson

will attend the Nevada State Democratic Party's Keep Nevada Blue Dinner at the Grand Sierra Resort in Reno. All candidates were invited to the dinner.

The big event next month will still be the Giffords and March for Our Lives gun safety forum on Oct. 2, one day after the two-year anniversary of the Route 91 Harvest Festival shooting in Las Vegas. More than a dozen candidates have confirmed their attendance, including

Biden, Sanders, Warren

and

Harris

.

Buttigieg

will keynote Battle Born Progress's annual Celebrate Progress event on Oct. 22, the group

announced

last week.

Castro

will speak at the People's Forum on Oct. 26 at the East Las Vegas Community Center. The forum is hosted by a number of progressive organizations including the Progressive Leadership Alliance of Nevada (PLAN), Battle Born Progress and the Culinary Union, among others.

As always, be sure to keep your eye on our

2020 Candidate Tracker

.
Other campaign news
Biden

has sent two surrogates here in the last two weeks — 

olympian Michelle Kwan

and Biden's sister,

Valerie Biden Owens

. Kwan

was in town last week

to get students to commit to caucus for Biden at UNLV, kick off a debate watch party and meet with youth and AAPI leaders. (It's unclear how much Kwan resonated with the college students, some of

whom did not seem to know who she was and mistook the

AP'

s Michelle Price

for her.) 

Biden's sister

hosted

a roundtable on the Violence Against Women Act at SafeNest and attended a field office opening in Henderson on Monday.

Team Warren

hosted a series of community conversations across the state in Henderson, East Las Vegas, Northwest Las Vegas, North Las Vegas, Carson City, Reno, and Elko on Sept. 5.

Assemblyman Alexander Assefa

and

Assemblywoman Sarah Peters

, neither of whom has endorsed yet, attended the events in Summerlin and Reno, respectively. (The campaign will also be opening its southwest Las Vegas office by Oct. 1.)

Harris's

campaign recently launched a "UNLV for Kamala" program focused on student organizing,

Team Sanders

formed a "Muslims for Bernie" coalition in Nevada following the Vermont senator's appearance at the Islamic Society of North America Convention, and

Team Booker

has launched an academic fellowship program in Nevada.

Buttigieg

attended a virtual rural Democratic town hall over the weekend — and told attendees he doesn't play golf, so there won't be any taxpayer-funded golf vacations,

per

CBS News's

Alexander Tin — and his team opened a Henderson office on Monday. (His first office opening was last week in East Las Vegas and he also opened an office in Elko on Sunday.)
VOTER VOICES
We know what the polls — as few and far between as they are — say. But what are voters actually thinking? From time to time, this newsletter will take a look at just that by talking to people on the ground — at rallies, other campaign events and more broadly in the community. 
This week, my colleague Michelle Rindels and Indyterns Mark Hernandez and Shannon Miller interviewed voters at several Sanders events in Northern and Southern Nevada. The takeaway: In 2016, a number of Sanders supporters fell into the "Bernie-or-bust" camp. But some Sanders supporters interviewed said that they would be fine with Warren, Hawaii Rep. Tulsi Gabbard and entrepreneur Andrew Yang — or anyone who isn't President Donald Trump — if the Vermont senator isn't the Democratic nominee.
Reno resident Ryan Feeney, 28, took time off from his job as a Lyft driver and got his cousin out of school to attend the Sanders rally in Carson City. 
"Oh, Bernie's my guy," said Feeney, who wore a San Francisco Giants baseball cap and a T-shirt that said "College for All, Medicare for All, Jobs for All, Justice for All." 
But he said he's also a fan of Gabbard and has donated to her campaign and attended her rallies. He likes that she's a veteran and supported Sanders in the past. 
"She is against the regime change wars and she is also supports Medicare for all," he said. "That kind of like left wing populism is definitely right up my alley."
Mike Church, 48, who works in logistics and attended Sanders' Reno rally, is backing the Vermont senator but said he would be happy with Warren and possibly Yang if Sanders doesn't get the nomination. Reno resident Erica Fretz, 61, who used to be a long-distance phone operator, has supported Sanders since 2016 but said she would vote for anyone over Trump in the general election.
Others are still waiting for Sanders to make his case.
Aldo Barrita, a 33-year-old from Mexico and a psychology grad student at UNLV, doesn't know who he will vote for yet in the 2020 election. Before a Q&A session at a Latinx town hall with Sanders at UNLV began, Barrita said he hoped to learn more about the presidential candidate's position on immigration reform, "especially [because] Bernie voted in 2007 against an immigration bill," Barrita said. 
Barrita was referring to the Comprehensive Immigration Reform Act of 2007, which provided a pathway to citizenship for immigrants who arrived in the U.S. as minors through the DREAM Act. Sanders has said he voted against the bill because of unsatisfactory labor provisions. 
"I want to know what has changed since then," Barrita said. 
Asma Tahir, 47, who is from Pakistan and a part-time instructor at UNLV, said she wants to know how her son's health care would fare under a Sanders administration. 
"I'm a mother to a disabled child, so I'm really interested [in] what he brings to the table with regards to Medicaid, because once [my son] is 26, he will only be on Medicaid. And since many doctors are not getting paid that much for seeing patients for Medicaid, they don't want to. So my son's situation is now limited to get good health care."
DOWN BALLOT NEWS
'Credible evidence' CD4 candidate violated state ethics rules: A review panel for the Nevada Commission on Ethics released a determination Wednesday finding "credible evidence" that Nye County Commissioner Leo Blundo, who is running for Nevada's 4th Congressional District — violated state ethics rules governing the use of his position to seek favors and services for himself or his business. My colleague Jacob Solis has more. 
Schwartz and Rodimer named to Young Guns: Former state Treasurer Dan Schwartz and former professional wrestler Dan Rodimer, who are running in Nevada's 3rd Congressional District, were named to the National Republican Congressional Committee's Young Guns program as "On the Radar" candidates last week. Former Assemblyman Jim Marchant was named an "On the Radar" candidate in Nevada's 4th Congressional District last month.
OTHER REQUIRED READING
Former Sen. Dean Heller says people are telling him "if I have to choose between crazy and socialism, I'm going with crazy" (

The Nevada Independent

)

Democrats' campaign travel reveals 2020 priorities (

Wall Street Journal

)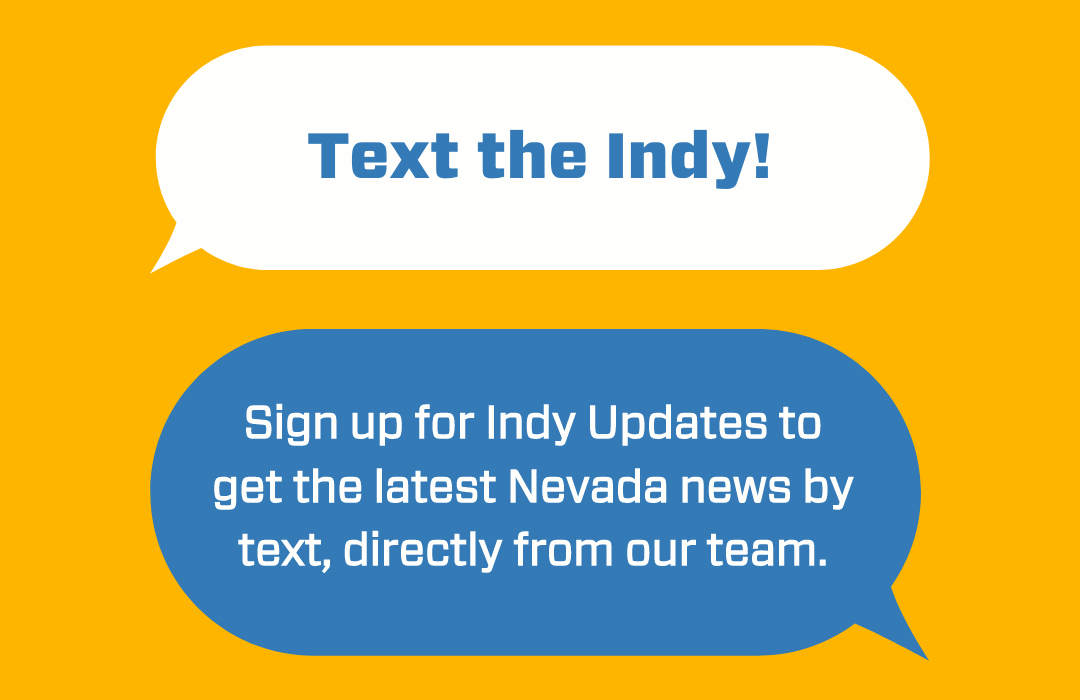 Featured Videos
Comment Policy (updated 4/20/2021): Please keep your comments civil. We reserve the right to delete comments or ban users who engage in personal attacks, use an excess of profanity, make verifiably false statements or are otherwise nasty. Comments that contain links must be approved by admin.