Democratic Rep. Ruben Kihuen stands among police officers ahead of remarks delivered by President Donald Trump on Wednesday, Oct. 4.
Indy Congressional Tracker: After mass shooting, Nevada delegation spends week away from Washington
The killing of 58 concert-goers and injuries to nearly 500 others in Las Vegas on Sunday kept Nevada's congressional delegation close to home and away from action in Washington D.C. this week.
Five of the state's six congressional representatives didn't cast a single floor vote this week, spending most of the last five days hunkered in Las Vegas giving and receiving updates on the aftermath of the shooting, attending vigils, speaking with victims and first responders and promoting causes from blood donation to greater gun control efforts.
Only Republican Congressman Mark Amodei — who represents a district in Northern Nevada — cast any floor votes this week, but he skipped several votes on Wednesday during a trip to Las Vegas with Sen. Dean Heller and President Donald Trump aboard Air Force 1. Amodei was around to cast votes in favor of a measure that would ban abortion after 20 weeks of pregnancy as well as a sweeping $4.1 trillion budget plan.
All four Democrats in the delegation also co-sponsored bills that would prohibit the sale or use of "bump stocks," a firearm stock replacement that allows semiautomatic weapons to fire rapidly and were used by mass murderer Stephen Paddock during the shooting. Amodei and fellow Republican Heller have said they're open to discussing a potential ban of the devices, and Heller sent a letter Friday to the federal Bureau of Alcohol, Tobacco and Firearms asking federal regulators to revisit regulations on the device.
Democratic Rep. Jacky Rosen also signed onto two bills that would appropriate money to study firearm safety or gun violence prevention and another raising penalties on trafficking firearms, while fellow Democratic Rep. Dina Titus lended her name to a measure creating a special House committee to study gun violence.
Check out The Nevada Independent's congressional vote tracker and other information below to see what measures our state's delegates threw their support behind this week.
CATHERINE CORTEZ MASTO
Legislation co-sponsored:
JACKY ROSEN:
Legislation co-sponsored:
RUBEN KIHUEN
Legislation co-sponsored:
DINA TITUS
Legislation co-sponsored:
MARK AMODEI
Legislation co-sponsored:
INDY FAST FACTS
Mark Amodei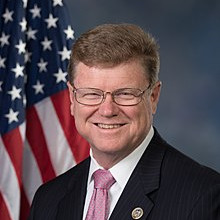 Job:
 Member of the U.S. House of Representatives Nevada's 2nd Congressional District
Party:
Republican
In current office:
2011-present
Birthdate:
June 12, 1958
Education:
University of Nevada, Reno (B.A.) University of Pacific (J.D.)
Other public offices held:
Nevada Republican Party chairman (2010-2011) State senator, Capital District (1998-2010) Assemblyman (1996-1999)
Total donations
: $3,720,285 (2009-2018)
Top donors
: Barrick Gold $43,000 Las Vegas Sands $42,100 Sierra Nevada Corp $39,000 American Society of Anesthesiologists $39,000 National Association of Home Builders $37,000 Last Report: 5/23/18 Credit: Center for Responsive Politics
INDY FAST FACTS
Dina Titus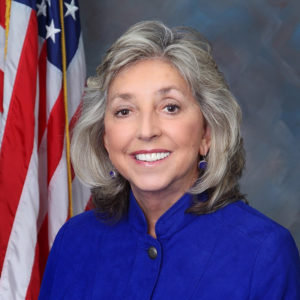 Job:
 Member of the U.S. House of Representatives Nevada's 1st Congressional District
Party:
Democrat
In current office:
2013-present
Birthdate:
May 23, 1950
Education:
College of William and Mary (B.A.) University of Georgia (M.A.) Florida State University, Tallahassee (Ph.D.)
Other public offices held:
Member of the U.S. House of Representatives Nevada's 3rd Congressional District (2009-2010) State Senator, District 7 (1989-2008)
Total donations:
$8,158,737 (2007-2018)
Top donors: 
MGM Resorts International $136,060 University of Nevada $62,859 Carpenters & Joiners Union $60,000 Rocky Research $58,300 Painters & Allied Trades Union $57,000 Last Report: 5
/23/18
Credit: Center for Responsive Politics
INDY FAST FACTS
Jacky Rosen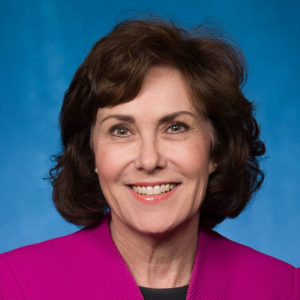 Job:
 Member of the U.S. House of Representatives Nevada's 3rd Congressional District
Party:
Democrat
In current office:
2017-present
Birthdate:
August 2, 1957
Education:
University of Minnesota, Twin Cities (B.A.)
Other public offices held:
None
Total donations: 
$7,133,798 (2017-2018)
Top donors:
EMILY's List $178,768 League of Conservation Voters $80,270 DE Shaw & Co $69,500 University of Nevada $40,038 Omni New York $32,400 Last Report: 6/1
1/18
Credit: Center for Responsive Politics
INDY FAST FACTS
Ruben Kihuen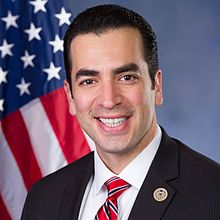 Job
: Member of the U.S. House of Representatives Nevada's 4th Congressional District
Party
: Democrat
In current office
: 2017-present
Birhdate
: April 25, 1980
Education
: University of Nevada, Las Vegas (B.A.)
Other public offices held:
State Senator, District 10 (2010-2016) State Assemblyman, District 11 (2007-2010)
Total donations
: $
987,929
 (2012-2018)
Top donors
: Naqvi Injury Law $10,800 Border Health $10,000 Jobs, Opportunities & Education PAC $10,000 Tpp Export America $10,000 UNITE HERE $10,000 Last Report: 12/31/2017 Credit:  Center for Responsive Politics
INDY FAST FACTS
Catherine Cortez Masto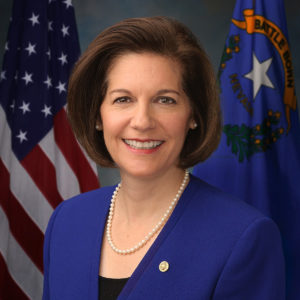 Job
: U.S. Senator
Party
: Democrat
In current office
: 2017-present
Birthdate
: March 29, 1964
Education
: University of Nevada, Reno (B.A.) Gonzaga University (J.D.)
Other public offices held
: Nevada State Attorney General (2007-2015)
Total donations
: $
20,683,341
(2011-2018)
Top donors
: EMILY's List $565,735 League of Conservation Voters $401,508 J Street $185,558 University of California $77,798 University of Nevada $57,754 Last Report: 12
/31/2017
Credit: Center for Responsive Politics
INDY FAST FACTS
Dean Heller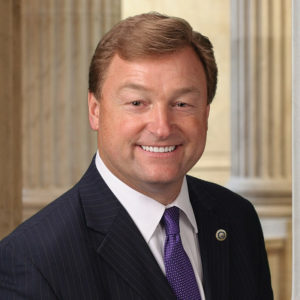 Job:
U.S. Senator
Party:
Republican
In current office:
2011-present
Birthdate:
May 10, 1960
Education:
University of Southern California (B.A.)
Other public offices held:
Member of the U.S. House of Representatives Nevada's 2nd Congressional District (2007-2011) Nevada Secretary of State (1995-2007) State Assemblyman (1990-1994)
Total donations: 
$21,463,574 (2005-2018)
Top donors:
Station Casinos $117,900 Votesane PAC $92,000 MGM Resorts International $74,500 Blackstone Group $48,400 Capital Group $38,800 Credit: Center for Responsive Politics