The U.S. Capitol building as seen on Monday, Feb. 20, 2017. (Geoff Livingston/Courtesy under Creative Commons, CC BY-NC-ND 2.0; https://flic.kr/p/SCLbyg)
Indy Congressional Tracker: Nevada delegates rarely voted in unified front this week
Two Nevada delegates threw their support behind timely measures that address issues making headlines across the country — sexual harassment and mass shootings.
Sen. Catherine Cortez Masto is co-sponsoring two resolutions that would require training for Senate members and staffers to prevent sexual or other forms of harassment. Both resolutions have bipartisan support, but Sen. Amy Klobuchar, a Democrat from Minnesota, is the primary sponsor for S.Res. 330, while Sen. Chuck Grassley, a Republican from Iowa, put forward S.Res. 323. Klobuchar's resolution passed unanimously Thursday in the Senate.
Meanwhile, Rep. Jacky Rosen signed on as a co-sponsor for a bill that would require the U.S. attorney general to study whether a person's history of domestic violence can indicate the likelihood of him or her committing a mass shooting.
The measures followed a week in which more unsettling news broke on those topics: Alabama Senate candidate Roy Moore has been accused of sexual misconduct with minors. And, on Sunday, a gunman opened fire in a Texas church, killing 26 people, including children. The shooter had a domestic violence conviction in 2014 while serving in the Air Force.
Heller and West Virginia Democratic Sen. Joe Manchin introduced a bill that would require the Department of Veterans Affairs to report "major adverse actions" by VA employees to the National Practitioner Data Bank and individual state licensing boards. It would also prohibit the agency from signing settlements with fired or dismissed VA employees that seal records related to serious medical misconduct.
Cortez Masto and Heller also split on most of the roll call votes in the Senate this week, agreeing to move forward on two of the executive branch nomination votes out of 8 cast throughout the week.
Nevada's four House members also rarely presented a unified front throughout the week, voting as a block on only four of 16 roll call votes this week.
For a full rundown of what measures our state's delegates threw their support behind this week, check out The Nevada Independent's congressional vote tracker and other information below.
SEN. DEAN HELLER
Legislation sponsored:
Legislation co-sponsored:
SEN. CATHERINE CORTEZ MASTO
Legislation co-sponsored:
REP. RUBEN KIHUEN:
Legislation sponsored:
Legislation co-sponsored:
REP. JACKY ROSEN:
Legislation co-sponsored:
REP. DINA TITUS:
Legislation co-sponsored:
INDY FAST FACTS
Dina Titus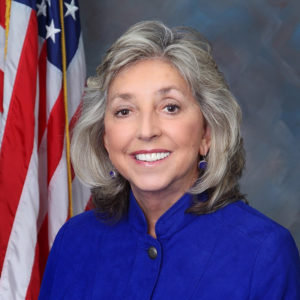 Job:
 Member of the U.S. House of Representatives Nevada's 1st Congressional District
Party:
Democrat
In current office:
2013-present
Birthdate:
May 23, 1950
Education:
College of William and Mary (B.A.) University of Georgia (M.A.) Florida State University, Tallahassee (Ph.D.)
Other public offices held:
Member of the U.S. House of Representatives Nevada's 3rd Congressional District (2009-2010) State Senator, District 7 (1989-2008)
Total donations:
$8,158,737 (2007-2018)
Top donors: 
MGM Resorts International $136,060 University of Nevada $62,859 Carpenters & Joiners Union $60,000 Rocky Research $58,300 Painters & Allied Trades Union $57,000 Last Report: 5
/23/18
Credit: Center for Responsive Politics
INDY FAST FACTS
Jacky Rosen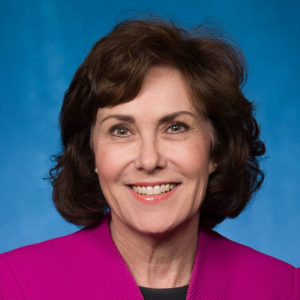 Job:
 Member of the U.S. House of Representatives Nevada's 3rd Congressional District
Party:
Democrat
In current office:
2017-present
Birthdate:
August 2, 1957
Education:
University of Minnesota, Twin Cities (B.A.)
Other public offices held:
None
Total donations: 
$7,133,798 (2017-2018)
Top donors:
EMILY's List $178,768 League of Conservation Voters $80,270 DE Shaw & Co $69,500 University of Nevada $40,038 Omni New York $32,400 Last Report: 6/1
1/18
Credit: Center for Responsive Politics
INDY FAST FACTS
Ruben Kihuen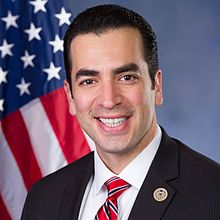 Job
: Member of the U.S. House of Representatives Nevada's 4th Congressional District
Party
: Democrat
In current office
: 2017-present
Birhdate
: April 25, 1980
Education
: University of Nevada, Las Vegas (B.A.)
Other public offices held:
State Senator, District 10 (2010-2016) State Assemblyman, District 11 (2007-2010)
Total donations
: $
987,929
 (2012-2018)
Top donors
: Naqvi Injury Law $10,800 Border Health $10,000 Jobs, Opportunities & Education PAC $10,000 Tpp Export America $10,000 UNITE HERE $10,000 Last Report: 12/31/2017 Credit:  Center for Responsive Politics
INDY FAST FACTS
Catherine Cortez Masto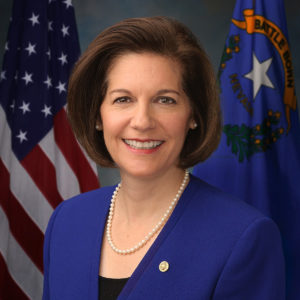 Job
: U.S. Senator
Party
: Democrat
In current office
: 2017-present
Birthdate
: March 29, 1964
Education
: University of Nevada, Reno (B.A.) Gonzaga University (J.D.)
Other public offices held
: Nevada State Attorney General (2007-2015)
Total donations
: $
20,683,341
(2011-2018)
Top donors
: EMILY's List $565,735 League of Conservation Voters $401,508 J Street $185,558 University of California $77,798 University of Nevada $57,754 Last Report: 12
/31/2017
Credit: Center for Responsive Politics
INDY FAST FACTS
Dean Heller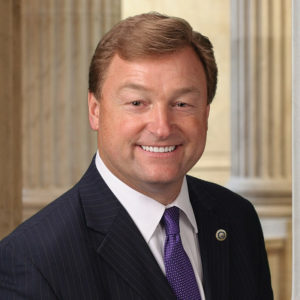 Job:
U.S. Senator
Party:
Republican
In current office:
2011-present
Birthdate:
May 10, 1960
Education:
University of Southern California (B.A.)
Other public offices held:
Member of the U.S. House of Representatives Nevada's 2nd Congressional District (2007-2011) Nevada Secretary of State (1995-2007) State Assemblyman (1990-1994)
Total donations: 
$21,463,574 (2005-2018)
Top donors:
Station Casinos $117,900 Votesane PAC $92,000 MGM Resorts International $74,500 Blackstone Group $48,400 Capital Group $38,800 Credit: Center for Responsive Politics