Indy DC Download: House approves far-reaching gun bills as Senate mulls modest ideas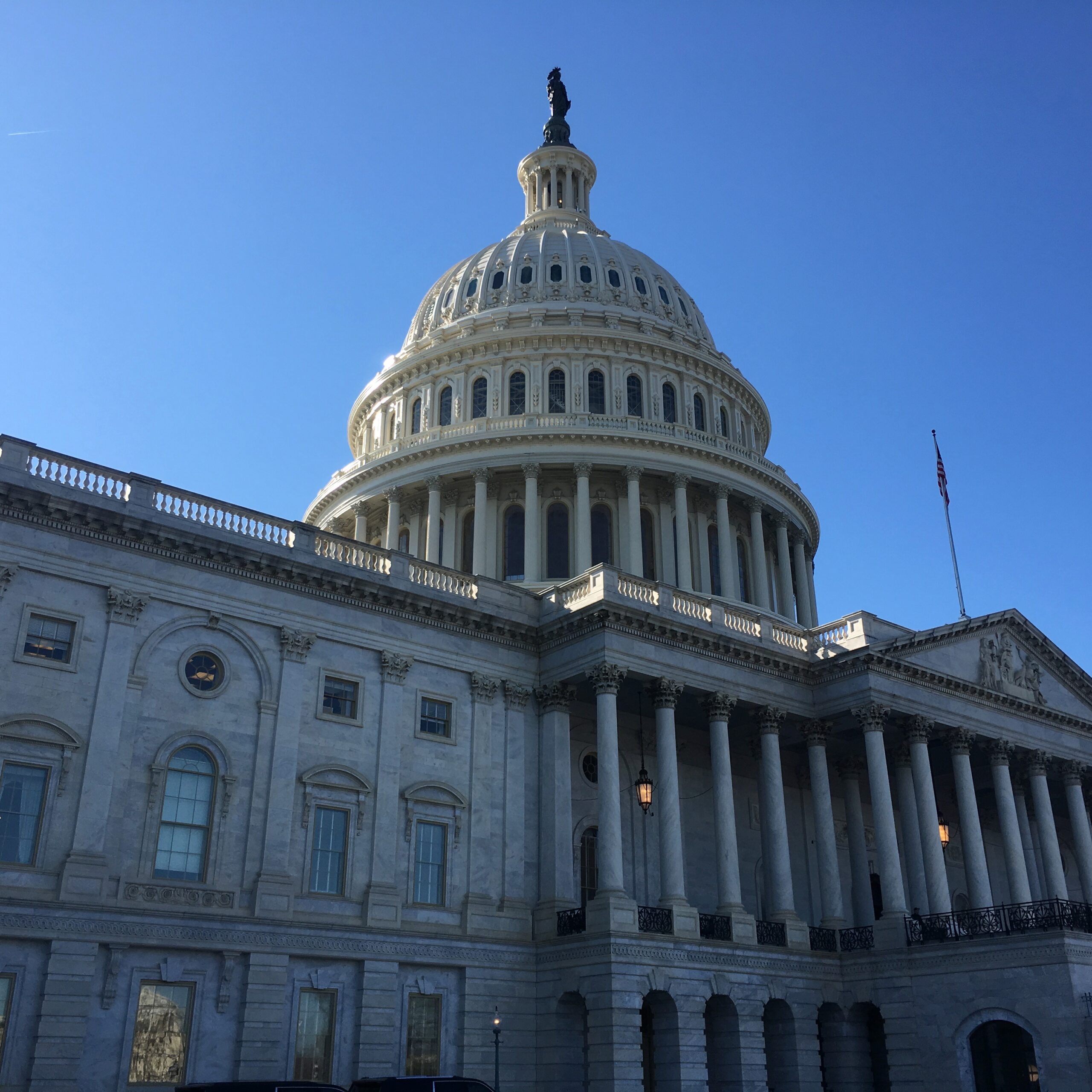 Good morning, and welcome to the Indy DC Download newsletter, a weekly look at what's going on in the nation's capital as it relates to Nevada.
If a colleague or associate emailed this newsletter to you, please click here to sign up and receive your own copy of Indy DC Download in your inbox.
---
The Democrat-controlled U.S.House adopted on virtually party-line votes a raft of gun-control proposals that are unlikely to be approved by the Senate, which looks to strike a narrow, bipartisan deal that can win the 60 votes needed to overcome a filibuster.
The House gun package included a bill introduced by Rep. Dina Titus (D-NV) to ban so-called bump stocks, an after-market attachment enabling rifles to mimic the rapid fire of machine guns.
Bump stocks became a national issue following the October 2017 Route 91 Harvest music festival on the Las Vegas Strip. The killer used a bump stock to fire more than 1,000 times in 11 minutes. Fifty-eight people were killed on the scene and nearly 900 injured, including more than 400 from gunshots or shrapnel.
"My Bump Stock Loophole Act, which is included in the package, would make the dangerous device used by the Las Vegas shooter illegal through federal law," Titus said in a press release. "We must act to codify regulation to permanently close off access to these deadly weapons that do not belong in civilian hands."
The Department of Justice under President Donald Trump issued a rule banning bump stocks in 2018 in response to the Las Vegas shooting. But Titus has argued for her bill rather than a regulation subject to presidential whim.
The House package did not include a ban on assault weapons, which Speaker Nancy Pelosi said could be considered by the House soon. A ban bill introduced last year by Rep. David Cicilline (D-RI), who is close to Pelosi, would grandfather legally owned weapons prior to the date of enactment.
Rep. Susie Lee (D-NV) and Sen. Catherine Cortez Masto (D-NV) were open to the idea when asked. But both said the focus now is to see what the Senate can pass.
"I'd support an assault weapons ban," Lee said in an interview. "I'm not going to take away people's assault weapons, but bottom line, these are military weapons. I'm all for people being able to hunt. These are not hunting weapons."
When asked about an assault weapons ban and banning high-capacity magazines, Cortez Masto, said "I think there's a lot of things that make sense that we have to do to address gun violence in this country, but at the end of the day, my focus right now is to let these [Senate] negotiators negotiate and get it done."
She also added she'd like to see universal background checks and a red flag provision in the mix, similar to state law in Nevada, though she kept her expectations tempered.
"We are responsible gun owners," Cortez Masto said of her household and those in the Silver State. "And I know in my state, just like other responsible gun owners, there also is a recognition that we need to keep guns out of the hands of people who are, unfortunately, not as responsible."
Rep. Mark Amodei, the delegation's lone Republican, said in an interview that he was skeptical that an assault weapons ban would be effective. He argued that those who decide to commit murder are not going to follow gun laws.
"I think that's the biggest weakness the other side's got," Amodei said.
The House gun package came as a response to the recent mass shootings, including in Uvalde, Texas, where 19 children and two teachers were killed.
​​The package passed Wednesday 223 to 204, with five GOP members voting with all but two Democrats. All of Nevada's House Democrats supported the measure.
The House also approved a federal red flag bill. The Federal Extreme Risk Protection Order Act would allow family members and law enforcement to petition federal courts requesting extreme risk protection orders to remove firearms from people believed to pose a risk to themselves or others. That legislation passed Thursday 224 to 202, with five GOP members voting with all but one Democrat. All of Nevada's House Democrats supported the measure.
It is unlikely the Senate will consider the House bills. Talks on a legislative response to gun violence, including those led by Sen. Chris Murphy (D-CT) and Sen. John Cornyn (R-TX), started in the wake of the Uvalde shooting and have continued. Options under consideration include hardening schools, funding for mental health and allowing access to juvenile records for background checks. Currently, juvenile records are not part of the process.
Amodei explains votes against gun bills
Amodei voted against both the House bills over concern about infringing on the Second Amendment rights of law-abiding citizens, he said in an interview.
But he also said that Democrats blew an opportunity to try to find a bipartisan deal if they had started with making schools less vulnerable and funding mental health. He added that he was interested in seeing what the Senate talks yield.
Democrats "would probably bring more people to the table to talk about the other stuff if it was like '[mental health and school hardening] has got to be part of it,'" Amodei said.
But the "other stuff, "as he sees it, is "agenda-driven" and "an assault on the Second Amendment," he said.
The House voted separately on the seven elements of the House gun package to get members on the record. Amodei opposed six. He voted for a provision to provide Congress with a report on demographic and other data for those rejected for buying a gun by the background process.
"Information is good," Amodei said.
Amodei noted that bump stocks strike a sad chord with Nevadas following the 2017 tragedy. But he voted against Titus's bump stock ban. Amodei said that President Donald Trump's administration banned bump stocks and they remain banned. He also said the provision was legislatively vague and could have unintended consequences.
He voted against raising the legal age to purchase semi-automatic assault rifles, like the AR-15 used in many shootings, from 18 to 21. Amodei said it would be unfair to bar a whole class of people from owning a gun.
Amodei voted against a provision designed to crack down on gun trafficking and straw purchasing by making them a federal crime. He argued that the language was vague. "You could end up being a gun trafficker and not even know you were one," Amodei said.
He also voted against language banning untraceable ghost guns and a series of gun storage requirements, also over concerns of unintended consequences and vagueness.
On the red flag bill, Amodei cited concern over due process. Under the provision, federal courts would have the power to temporarily confiscate guns without first holding a hearing with the accused.
Cortez Masto chairs hearing on water evaporation bill
Cortez Masto convened a hearing on 21 natural resources bills, including legislation she introduced to establish a program in the U.S. Geological Survey that uses publicly available data from satellites and weather stations to provide estimates of evapotranspiration (ET).
ET is a measurement of water transferred from the land to the atmosphere, often representing the largest share of water consumption in arid environments. Lee has introduced a House version of the measure, known as the Open Access Evapotranspiration Data Act.
Cortez Masto is chair of the Senate Energy and Natural Resources Committee's Public Lands, Forests & Mining Subcommittee.
"This is my bill that provides an innovative tool that water managers can use to address the unprecedented drought crisis that Nevada and the entire West are facing," Cortez Masto said. "In order to address this crisis, we must first know how much water is available and how much water is being used or consumed in a water system."
The bill would collect ET data and put it online for irrigation management on individual fields, water accounting, and conservation programs at the regional, watershed or basin level.
The Nevada-based Desert Research Institute (DRI), NASA and others developed the measuring program.
Sean McKenna, DRI's hydrologic sciences chief, appeared at the hearing to support the bill, which also got a thumbs up from the Bureau of Land Management.
COVID testing mandate for foreign travelers to end
The Centers for Disease Control said Friday it would end the mandate that travelers from other countries must show proof of a negative COVID test, taken 24 hours before departure, adding to the inconvenience and cost to enter the U.S, regardless of vaccine status.
The requirement ends on Saturday. The issue was important enough to the state, which relies on tourism, that all members of the delegation signed a May 16 letter calling for an end to the mandate.
International travelers are crucial to the state's economy because they spend about 40 percent more than domestic travelers, Las Vegas Convention and Visitors Authority's Kate Wik told a congressional panel recently. 
The announcement came after Sen. Jacky Rosen (D-NV) held a hearing on ways to help the convention industry by helping boost international travel. Rosen, chair of the Senate Commerce Committee's Tourism and Trade Subcommittee, underscored the value of international business travel to the convention sector, an important economic driver in Las Vegas.
"It's just essential for convention center revenues," she said. "It directly supports local economies. Participants stay at hotels, eat at restaurants, gamble in casinos."
Rosen touted a bill she helped introduce to create a new position at the Department of Commerce dedicated to tourism.
Suzanne Neufang, head of the Global Business Travel Association (GBTA), told the panel the bill would help.
"It's very critical that we have at the upper levels of government the focus on travel and what it does for our business economies," Neufang said.
Solar panel tariff moratorium
The White House announced a two-year reprieve from tariffs on solar panels from Cambodia, Malaysia, Thailand and Vietnam. The administration also invoked the Defense Production Act to boost domestic production.
The moratorium comes as the Commerce Department investigates a claim that panels from those nations circumvent tariffs on Chinese solar panels.
Rosen and Cortez Masto welcomed the news. Both spoke out against the tariffs and their effect on 6,000 solar jobs in Nevada. NV Energy, the state's largest power company, has said that the investigation is causing disruptions to multiple Nevada solar projects that would provide low-cost power to more than 114,000 homes.
For a full rundown of the measures the delegates supported or opposed this week, check out The Nevada Independent's congressional vote tracker and other information below.
SEN. JACKY ROSEN
Legislation co-sponsored:
S.4366 – A bill to require the Secretary of Defense to seek to cooperate with allies and partners in the Middle East to identify an architecture and develop an acquisition approach for certain countries in the Middle East to implement an integrated air and missile defense capability to protect the people, infrastructure, and territory of such countries from cruise and ballistic missiles, manned and unmanned aerial system, and rocket attacks from Iran, and for other purposes.
S.4351 –Enhanced Access to Affordable Medicines Act of 2022
REP. DINA TITUS
Legislation co-sponsored:
H.R. 8015 – To direct the Election Assistance Commission to establish a program to make grants to States to provide enhanced pay for election workers, and for other purposes.
H.R. 8011 – To amend the Foreign Service Act of 1980 to revise the terminology used to prohibit discrimination against people with disabilities serving in the Foreign Service.
H.R. 7993 – To amend the Older Americans Act of 1965 to provide equal treatment of LGBTQ older individuals, and for other purposes.
H.R. 7965 – To prevent the misuse of drones, and for other purposes.
REP. MARK AMODEI
Legislation co-sponsored:
H.R. 7966 – To provide for increased authorization of funding to secure schools, and for other purposes.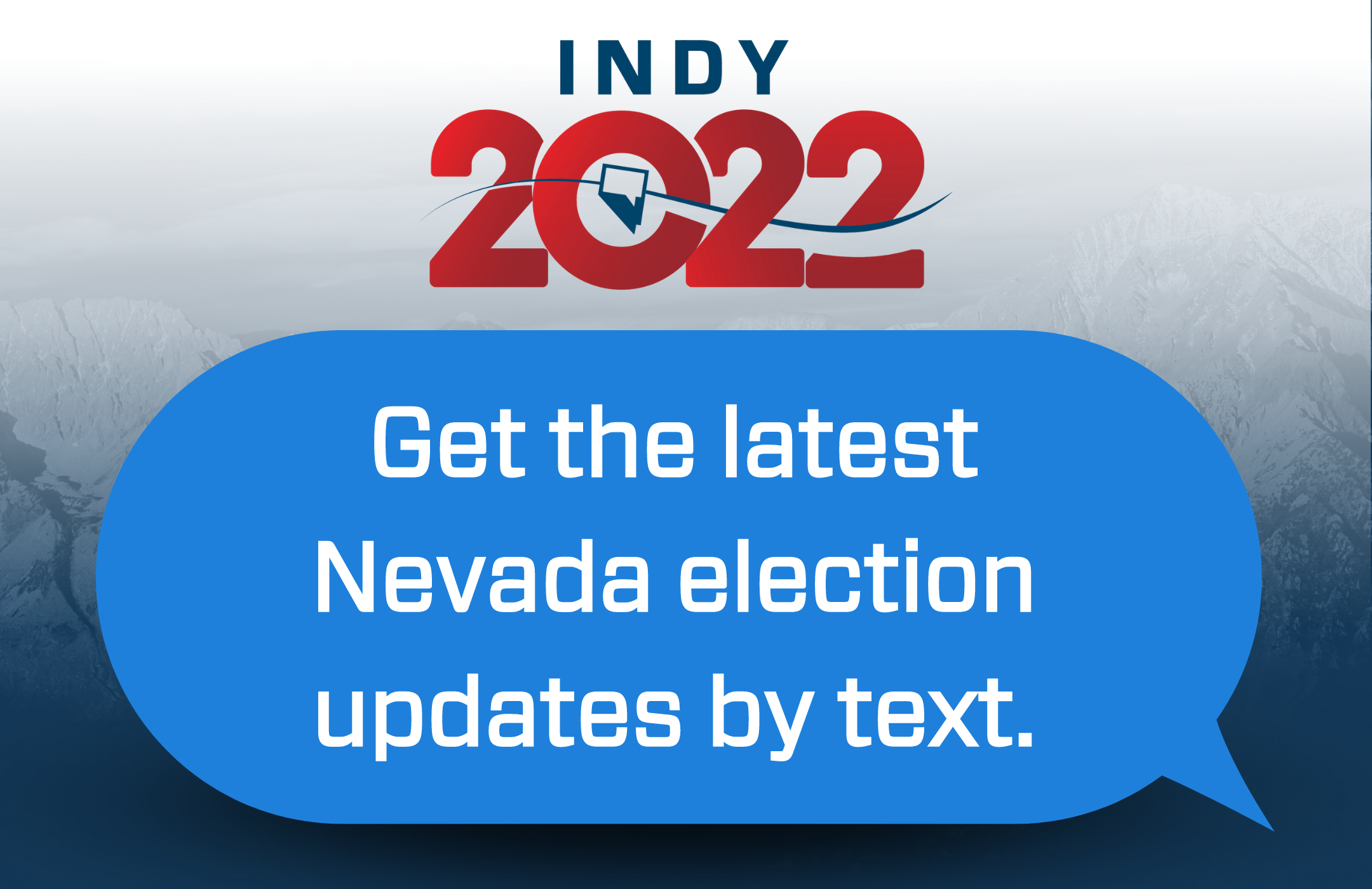 Featured Videos
Comment Policy (updated 4/20/2021): Please keep your comments civil. We reserve the right to delete comments or ban users who engage in personal attacks, use an excess of profanity, make verifiably false statements or are otherwise nasty. Comments that contain links must be approved by admin.