Indy DC Download: House Democrats send $1.2 trillion infrastructure bill to Biden, while teeing up vote on $1.85 trillion social safety net measure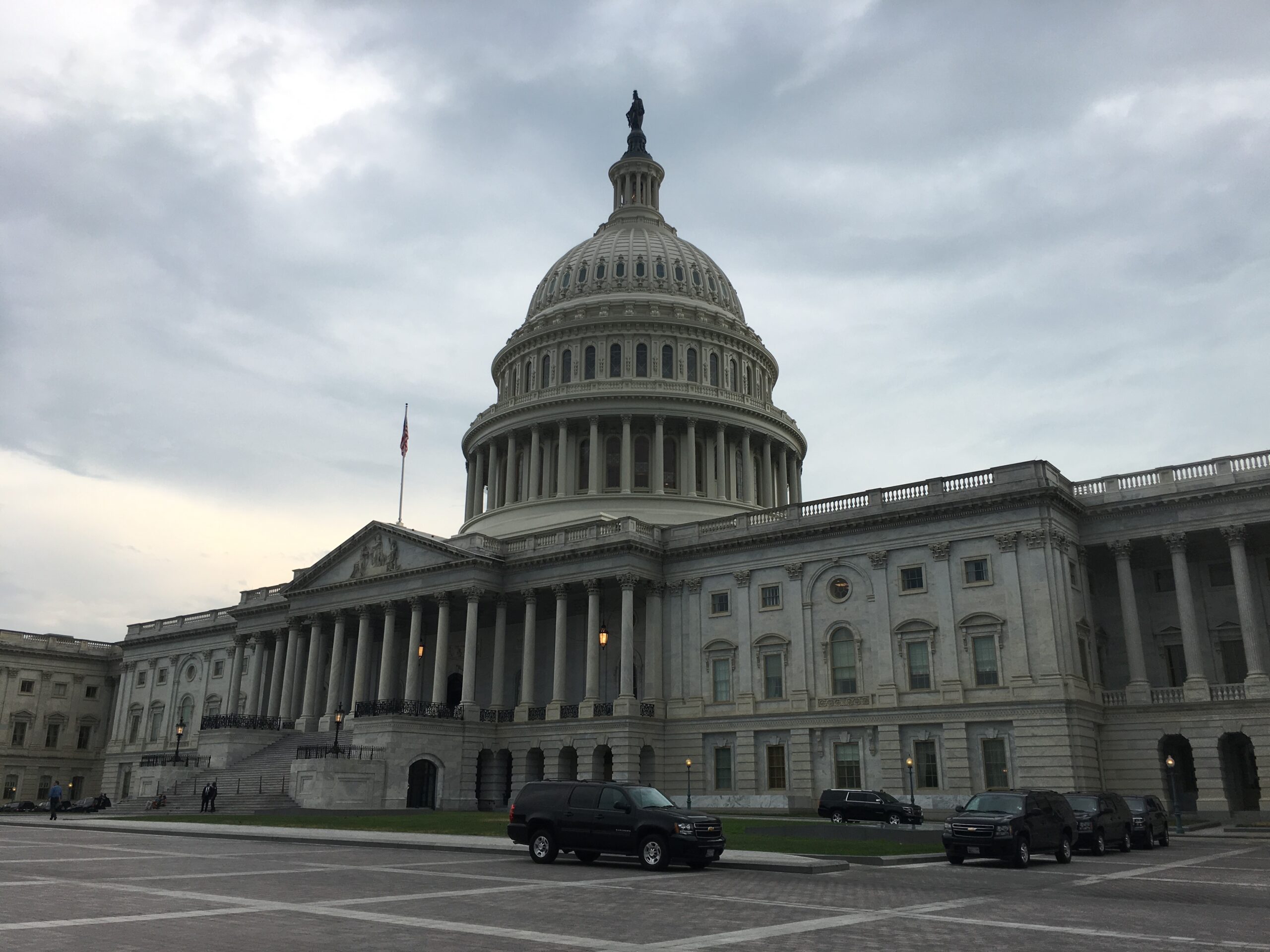 Good morning, and welcome to the Indy DC Download newsletter, a weekly look at what's going on in the nation's capitol as it relates to Nevada.
If a colleague or associate emailed this newsletter to you, please click here to sign up and receive your own copy of Indy DC Download in your inbox.
Despite eleventh-hour revolts by moderate and progressive Democrats at odds over which bill to vote on first, the House approved a $1.2 trillion bipartisan infrastructure bill and set the stage to take up the Democrats' $1.85 trillion social spending package.
According to a White House analysis of the spending under the infrastructure bill, approved 228 to 206, Nevada will receive $2.5 billion for highways, $225 million to repair and replace bridges and $462 million for transit.
The Senate passed the bill 69 to 30 in August, and it now heads to President Joe Biden's desk for his signature.
All of the state's congressional Democrats voted for the bill. Sen. Jacky Rosen (D-NV), one of the 22 senators who helped draft the bill, celebrated the legislation's passage.
"I'm proud to have worked with Democrats and Republicans to help write major sections of the bill that will increase broadband connectivity for communities across Nevada and deliver vital funding to improve and expand our state's airports," Rosen said in a release.
Rep. Mark Amodei (R-NV) voted against the bill. He recently said he has been leaning against the measure over concerns about the deficit, debt and inflation, among other things.
The House voted 221 to 213 on the resolution setting the rules of debate for the $1.85 trillion Build Back Better Act (BBB), the Democrats' climate change and social spending package.
All of Nevada's House Democrats voted for the rule, with no Republicans backing it.
Senate Minority Leader Mitch McConnell (R-KY) called out House Democrats for holding up the infrastructure bill, which he voted for, while they fought over their agenda bill.
"It says everything about today's Democratic Party that House Democrats held our country's basic infrastructure hostage for months over a reckless taxing and spending spree that would hurt families and help China," McConnell said in a release.
President Biden can now sign the Senate's bipartisan infrastructure bill into law," McConnell continued. "Meanwhile, House Democrats just walked further down the plank for a far-left messaging document that nobody even pretends could pass the Senate or become law in its current form."
Build Back Better
The push on the bills came as House Democrats, including Rep. Dina Titus (D-NV), Rep. Steven Horsford (D-NV) and Rep. Susie Lee (D-NV), accepted that they would likely have to vote again on the bill, if they passed it, because the Senate is expected to amend the measure.
House Democrats had been wary of voting on a bill — opening themselves up to political attacks — with provisions that would not become law.
Among the items that are likely to get attention from the Senate is a provision added in the House version of the bill to provide four weeks of paid leave. Another provision with an uncertain future would provide up to 10 years of protection from deportation and work authorization for those in the country illegally since before 2011, under the Department of Homeland Security's (DHS) so-called parole authority.
"Yes, that disturbs me," Titus said off the House floor Friday of changes the Senate could make.
She noted that Sen. Joe Manchin (D-WV) has said he does not support including a paid leave provision in the bill.
"It's pretty common knowledge that Manchin wants to take out paid leave," Titus continued.
"And we still aren't totally sure if the [Senate] parliamentarian is going to leave the immigration stuff," Titus said. "And by the time he gets over there, and they start looking at it, who knows what else they might do."
In an interview Friday, Horsford said he couldn't control what the Senate does, so he remains focused on making sure both bills get passed by the House.
"I've never been in charge of what one or two senators do," Horsford said, referring to Manchin and Sen. Kyrsten Sinema (D-AZ).
Democrats are using the budget reconciliation process to pass the social spending package, known as the Build Back Better Act (BBB). That allows the Senate to pass the bill with a simple majority rather than the 60 needed to defeat a filibuster. With the Senate divided 50-50 between the parties, Democrats will need every vote, including Manchin and Sinema.
That has allowed the two moderate senators to force down the cost of the BBB from its original $3.5 trillion, to the consternation of many of their fellow Democrats.
"I'm in charge of being able to be a strong voice for my constituents, in the room with the leadership of our House and the leadership of the Congressional Black Caucus to get us to the finish line," Horsford said.
His comments came as he was headed into a Congressional Black Caucus (CBC) meeting. Horsford is the CBC's second-in-command. He was leaving a meeting with Speaker Nancy Pelosi (D-CA) where CBC leaders met to help craft a plan to advance both bills.
The CBC leaders proposed the plan to pass the infrastructure bill and the BBB rules for debate. They offered their plan as a way to win the votes of five Democratic moderates who said they would vote against the BBB without first seeing a Congressional Budget Office (CBO) score for the package, which was more than a week from being complete.
Pelosi agreed to go with the CBC plan. But that angered the Congressional Progressive Caucus, which said members would vote against the infrastructure bill without voting for the BBB at the same time.
After hours of negotiations, a deal was eventually struck that required a written commitment from the five moderates to back the BBB if the CBO score is in line with recent White House estimates. Progressives also agreed to vote for the infrastructure bill with the promise that the BBB would be passed no later than the week of Nov. 15.
Lee had also previously praised the idea of pre-clearing the bill with the Senate hoping that Democrats would only have to vote on the package once.
In an interview, she said that a lot of work had been done to get the 50 Democratic senators to sign off on parts of the package. But she is prepared to vote again if the Senate makes any changes.
"There was pre-conferencing," Lee said. "Things have got added, there's continues to be conversations back and forth, so let's just say there's groundwork being laid on that,"
On voting a second time on the bill after Senate action, Lee said, "If there's a vote to be taken, we'll take a vote."
Immigration
Democrats were concerned about voting on parts of the bill that would not end up in the final BBB. Immigration was one of those provisions.
Under the House bill, eligible undocumented people would be able to apply for parole for five years, which would shield them from deportation and allow them to work. That can be extended through September 2031.
A rift among Democrats recently opened up over whether the measure should block the undocumented from collecting benefits, such as food stamps and health care.
Rep. Henry Cuellar (D-TX), who opposes giving benefits, told reporters Wednesday that "automatically that's a 30-second spot against Democrats."
In an interview, Sen. Catherine Cortez Masto (D-NV), who backed providing benefits and noted that the House bill would do so, said that not providing benefits could cost local hospitals and taxpayers by having to treat sick people who cannot afford care.
She also argued that it's not fair for an undocumented worker who pays into Social Security and other programs but does not get to benefit.
"You're going to pay taxes, you're going to pay into Social Security, you're going to pay into Medicare," Cortez Masto said. "But wait, we're not going to give you federal benefits for your health care or any other things that you need? That's crazy."
Cortez Masto, who has been involved in negotiations, said that House provision is the same as Senate Democrats will soon propose to the Senate parliamentarian. The parliamentarian judges whether pieces of the bill conform to reconciliation rules. 
And Cortez Masto said that Senate Democrats are still seeking a pathway to citizenship in the bill. The parole provision does not provide a citizenship pathway. 
One option still under discussion by Senate Democrats is changing the date of a 1929 law, known as the registry. The registry allows for undocumented people who have been in the country since 1972 to apply for lawful permanent resident status. The date has been changed four times since 1929. The last date change took place in 1986.
"We're going to continue to pursue it," Cortez Masto said of the registry.
But it's unclear how they will get it in the bill as the parliamentarian already ruled that the measure runs afoul of budget rules that require a direct budgetary impact that is not incidental to the policy change. That came after the Democrats' initial proposal was rejected.
One possibility would be to ignore the parliamentarian. That would require the presiding officer in the Senate, who sits at the top of the dias in the chamber and recognizes senators to speak, would have to ignore the parliamentarian's nonbinding advice. It would take 60 votes to overturn the ruling.
Cortez Masto did not rule it out. But she said that she'd wait for the parliamentarian to decide on the parole option before advocating for any course of action.
"I saw her second ruling," Cortez Masto, the state's former attorney general, said. "I disagree with it, respectfully disagree. Legally, I think it is wrong. And so I think as senators who preside and who make the decisions on legislation or rules, then we should still be able to do that and not think that one person gets to decide that."
Miscellany
Other provisions of note include language to allow Medicare to negotiate on the cost of some prescription drugs, which was important to the state's Democrats.
Under the measure, the Department of Health and Human Services (HHS) would identify the 100 brand-name drugs for negotiation. From that list, HHS would negotiate up to 10 drugs in 2025, 15 drugs in 2026 and 2027, and 20 drugs after that.
The provision would also cap out-of-pocket drug expenses for lower-income seniors at $1,200 per year and no senior would pay more than $3,100 a year.
It also caps insulin expenses at $50 per month for Medicare beneficiaries and imposes a cap on the price increases drug companies can impose to the rate of inflation.
There was no mining royalty for mines on public lands. The House initially included a provision, but it was removed after Cortez Masto objected.
For a full rundown of the measures the delegates supported or opposed this week, check out The Nevada Independent's congressional vote tracker and other information below.
SEN. CATHERINE CORTEZ MASTO
Legislation sponsored:
S.3188 – A bill to establish a manufactured housing community improvement grant program, and for other purposes.
Legislation co-sponsored:
S.3077 – A bill to amend the Internal Revenue Code of 1986 to increase the limitation on the estate tax valuation of certain real property used in farming or other trades or businesses.
SEN. JACKY ROSEN
Legislation sponsored:
S.3175 – A bill to authorize the Secretary of Defense to carry out a pilot program on establishing data libraries for training artificial intelligence models, and for other purposes.
S.3098 – A bill to provide for a national public health education campaign, grant program, and task force for recommended preventive health care services during the COVID-19 pandemic and future pandemics.
Legislation co-sponsored:
S.3193 – A bill to amend title XVIII of the Social Security Act to expand the scope of practitioners eligible for payment for telehealth services under the Medicare program, and for other purposes.
S.3147 – A bill to amend title XX of the Social Security Act to provide a pathway to health careers through health profession opportunity grants.
REP. DINA TITUS
Legislation co-sponsored:
H.R.5823 – To establish a Pandemic Risk Reinsurance Program, and for other purposes.
H.R.5819 – To amend title 38, United States Code, to increase the amount paid by the Secretary of Veterans Affairs to veterans for improvements and structural alterations furnished as part of home health services.
H.R.5800 – To establish a commission to study how Federal laws and policies affect United States citizens living in foreign countries.
H.R.5799 – To amend the Internal Revenue Code of 1986 to provide an exception from certain reporting requirements with respect to the foreign accounts of individuals who live abroad.
REP. MARK AMODEI
Legislation co-sponsored:
H.R.5854 – To amend title 28, United States Code, to prohibit payments of compromise settlements arising out of certain violations of the immigration laws, and for other purposes
H.R.5811 – No Vaccine Mandate Act
This story was updated Nov. 6, 2021 at 9:03 a.m. to reflect that Senate Democrats will soon make their case on parole to the Senate parliamentarian.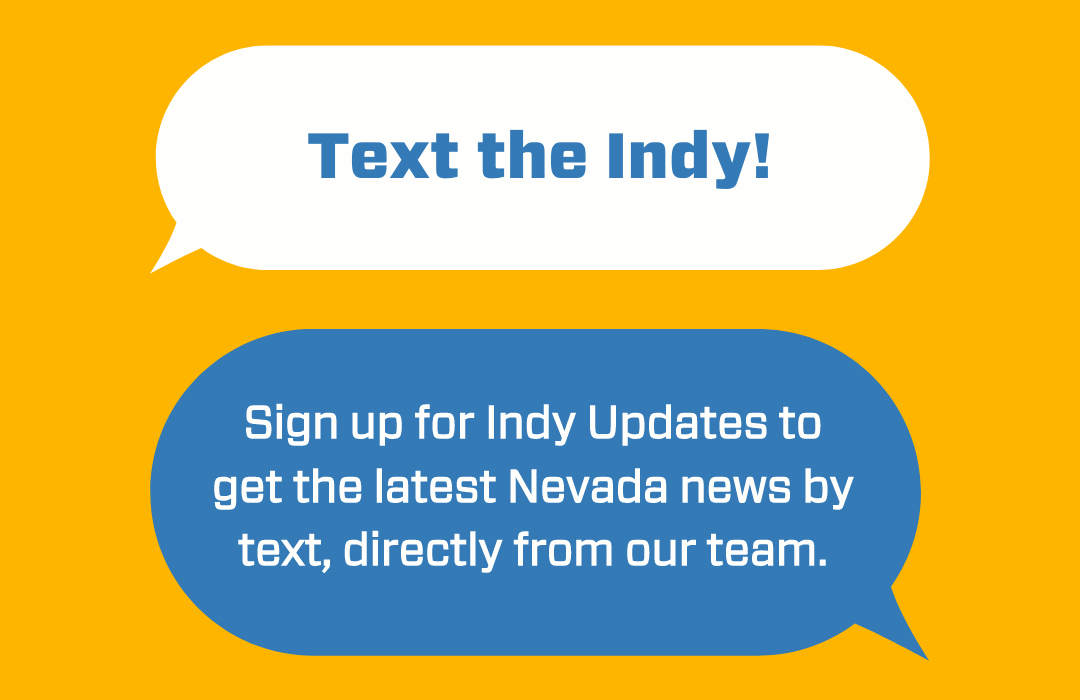 Featured Videos