Indy DC Download: Senate Democrats eye filibuster change to pass voting rights bill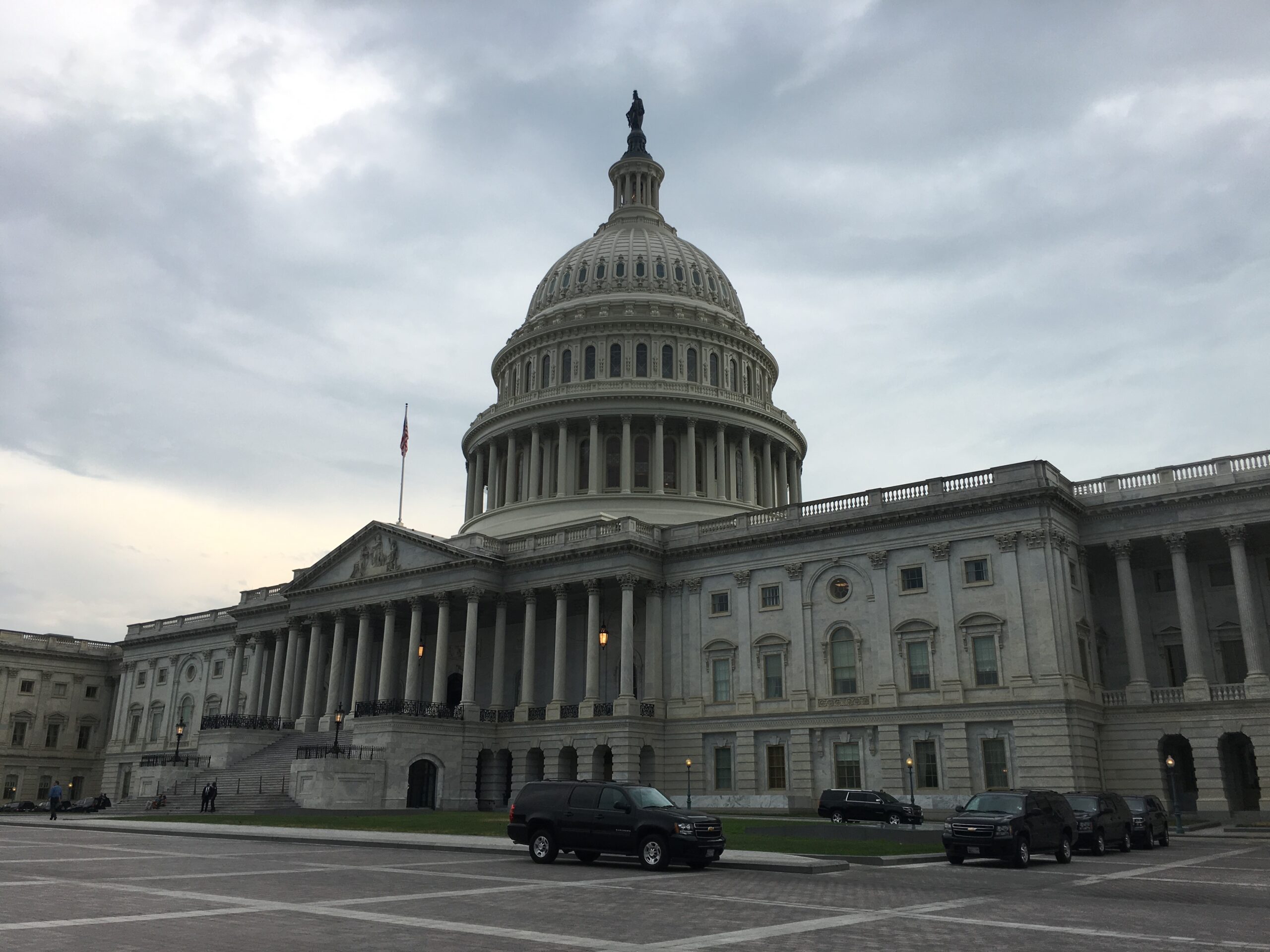 Good morning, and welcome to the Indy DC Download newsletter, a weekly look at what's going on in the nation's capital as it relates to Nevada.
Brevity being the soul of wit, we are exploring a shorter, punchier format that will allow us to deliver the news in a more concise yet still (we hope) compelling way.
If a colleague or associate emailed this newsletter to you, please click here to sign up and receive your own copy in your inbox.
Senate Democrats turned to voting rights legislation and a possible change to the Senate filibuster rule as they regrouped on trying to get all their members behind the stalled $1.9 trillion social safety net package.
Action on voting rights could come as soon as next week. The Senate schedule was thrown into disarray this week after a snowstorm hit the nation's capital Monday.
The chamber eventually voted Wednesday to advance and confirm the nomination of national security expert Anne Witkowsky to join the State Department. The Senate confirmed her 61 to 26, with both Sen. Catherine Cortez Masto (D-NV) and Sen. Jacky Rosen (D-NV) backing the nomination.
All of the state's congressional Democrats, including Cortez Masto and Rosen, marked the anniversary of the Jan. 6 insurrection. In a floor speech, Cortez Masto recounted her experience on the day and argued that it underscored the need to pass voting rights legislation and, likely, the filibuster, given Republican opposition to the Democrat's voting proposals.
The House was in recess and will be back next week.
Voting rights
Senate Majority Leader Chuck Schumer (D-NY) called for votes on two bills, including the Freedom to Vote Act. That measure would require all 50 states to offer early voting periods for at least two weeks before Election Day; allow universal mail-in voting; and allow a wide range of forms of identification and alternatives for states requiring voter identification. Senate Republicans, led by Minority Leader Mitch McConnell (R-KY), blocked the bill from being considered in October in a party-line vote. Both Cortez Masto and Rosen are co-sponsors of the measure.
Schumer also wants to pass the John Lewis Voting Rights Advancement Act. The bill would re-establish the criteria used to determine which, primarily Southern, states must get permission from the federal government to change voting procedures. In a 2013 ruling, the Supreme Court invalidated the previous formula, so no states have received extra scrutiny intended under the 1964 voting rights law. Cortez Masto and Rosen are also co-sponsors of the measure, which Senate Republicans also blocked the chamber from considering in November.
McConnell said he opposed both bills because of increased federal authority over elections, which he believes should remain primarily under state oversight.
Filibuster
But with little chance of getting enough Republican support for either voting rights bill to overcome a filibuster, Democrats are eyeing ways to change the Senate rules.
Failing any detente with Republicans on voting rights, Schumer said the Senate would debate and consider changes to the rules on or before Jan. 17, Martin Luther King Jr. Day. But any changes to the filibuster — and subsequent passage of voting rights legislation — seems uncertain, with Sen. Joe Manchin (D-WV) pushing for a bipartisan approach on any rules change, which remains a hard sell with the GOP.
The filibuster rule requires 60 votes to advance legislation. And with the Senate split 50 to 50 between the parties, 10 Republicans would have to vote with all Democrats (and two independents) to move the bill. After failing to win 60 votes, the avenues to pass legislation are all but closed. Frequently the majority, which controls the schedule, will not even bring up legislation if they know it will be blocked.
In a brief interview Thursday, Cortez Masto reiterated her support for what is known as the 'talking filibuster,' which is one option under consideration. That would require a senator who opposes a bill to stay on the floor debating until they exhaust themselves or senators agree to another alternative.
She said the move would force the Senate to live up to its reputation as the world's greatest deliberative body.
"If Mitch McConnell's opposed to voting rights … then he should stay on the floor of the Senate and say that," Cortez Masto said.
But the standoff between Manchin and other Democrats who want more radical changes will likely keep any changes on the mild side. After a meeting with Schumer Tuesday night, Manchin floated the idea of getting rid of the filibuster to begin debate on a bill. However, there would still need to be 60 votes to end debate and advance a bill to the final simple-majority vote,
Sixty-seven votes are needed to change the filibuster. Democrats could use a procedural move known as the nuclear option to change the rules on a simple-majority vote. That requires all 50 Democratic votes, with Vice President Kamala Harris casting the tie-breaking vote. But Manchin indicated Tuesday he would not support such a move.
Jan. 6 anniversary
Cortez Masto joined 16 other Democratic senators who gave speeches on the floor Thursday marking the Jan. 6 insurrection anniversary, which disrupted the congressional certification of the 2020 presidential election.
The Nevada Democrat recounted how she entered the chamber that day ready to give a speech in defense of anticipated challenges to the vote in Arizona and Nevada. But Cortez Masto and the other senators were whisked off the floor to safety before she spoke.
The challenge to Nevada's 2020 election never materialized because while 56 House Republicans, led by Rep. Mo Brooks (R-AL), signed off on the challenge, no senator agreed to do so. Cortez Masto eventually gave her speech in defense of the Arizona election in the wee hours of the morning.
Cortez Masto also argued that Congress needs to pass voting rights legislation because former President Donald Trump and his supporters continue to claim that the election was fraudulent despite a lack of evidence. That claim has spurred efforts in some states, such as Georgia and Florida, that put up hurdles to voting.
"We honored the democratic transfer of power for the 59th time in American history," Cortez Masto said of Congress fulfilling its duty after fending off the rioters. "But I am here to tell you there is so much to do to ensure there will be a 60th."
McConnell said it was "beyond distasteful" for Democrats to use the insurrection to advance their voting rights and political goals.
Cortez Masto's comments echoed those of Attorney General Aaron Ford (D-NV). In a press conference Wednesday, he said the false claims of election fraud continue to pose a threat, especially with the midterm election in November.
Build Back Better
Cortez Masto remains optimistic that Democrats can agree to pass their social spending and climate change package, known as the Build Back Better Act (BBB).
Manchin in December said he would not support the bill in its current form. One issue with the package was that Democrats were trying to fund several programs, but not for a full 10 years, which is Congress' budget window. That allowed them to keep the cost of the package down while funding more priorities and programs.
Manchin has argued that that is a budget gimmick. Talks with Manchin and Biden have not yet resumed in earnest, but Schumer said Tuesday that they would.
Cortez Masto has struck up a friendship with Manchin. She serves with him on the Energy and Natural Resources Committee, which Manchin leads as chairman. She believes there could be room for negotiation on clean energy provisions in the package to benefit Nevada's renewable energy industry.
Miscellany
Rosen told Politico on Wednesday that she backs the confirmation of Gigi Sohn to join the Federal Communications Commission (FCC).
Rosen serves on the Senate Commerce Committee, which oversees the FCC and Sohn will likely need all Democrats on the panel and in the chamber to be confirmed.
Initially nominated in October, Sohn was renominated Tuesday for the new congressional session despite Republican opposition, in part, because of her advocacy of net neutrality. She would be the third Democrat on the five-member FCC, allowing the panel to reinstate net neutrality rules wound down under President Donald Trump.
Net neutrality is shorthand for the idea of regulating the internet like a public utility and preventing internet providers from blocking websites or charging for higher-quality service for certain websites.
Politico reported that Rosen talked to Sohn and received assurances to meet with Nevada broadcasters and respond to their concerns they may have.
For a full rundown of the measures the delegates supported or opposed this week, check out The Nevada Independent's congressional vote tracker and other information below.
SEN. CATHERINE CORTEZ MASTO
Legislation sponsored:
S.3446 – A bill to provide increased oversight of certain pardons, to clarify the applicability of bribery prohibitions to pardons and commutations, and for other purposes.
SEN. JACKY ROSEN
Legislation co-sponsored:
S.3444 – A bill to ensure that facilities of the Indian Health Service, facilities operated by an Indian Tribe, Tribal organization, or inter-Tribal consortium, and facilities operated by an urban Indian organization receive items from the strategic national stockpile and qualified pandemic or epidemic products directly from the Department of Health and Human Services.
Comment Policy (updated 4/20/2021): Please keep your comments civil. We reserve the right to delete comments or ban users who engage in personal attacks, use an excess of profanity, make verifiably false statements or are otherwise nasty. Comments that contain links must be approved by admin.