Indy Environment: A water rights protest for a mine, Lake Mead infrastructure and air quality data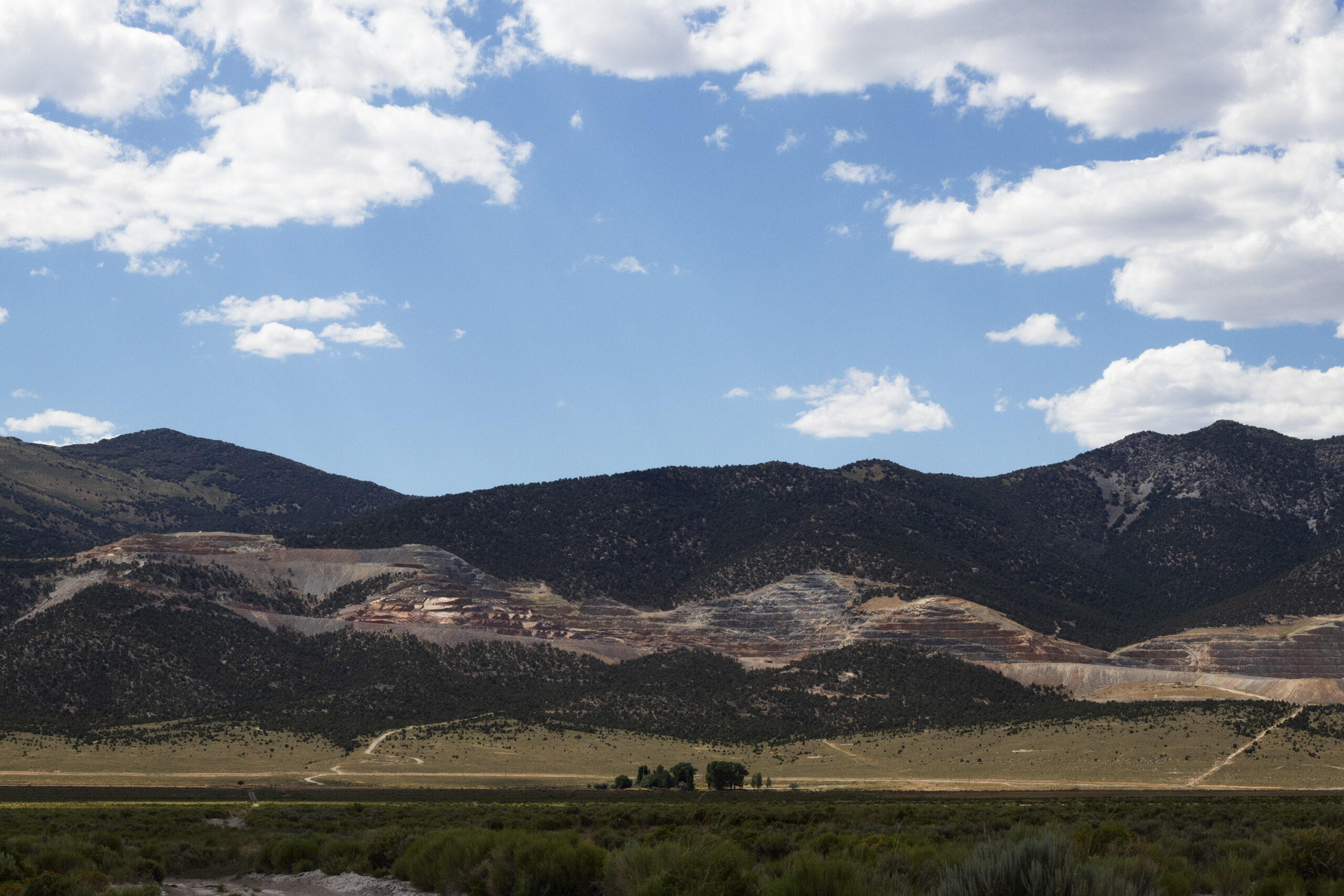 Good morning, and welcome to the Indy Environment newsletter.
If you are feeling like you want to get out of the house, good news: You can. But be careful. We did a Q&A last weekend with tips on what is responsible for outdoor activity during coronavirus.
To get this newsletter in your inbox, subscribe here. As always, we want to hear from readers. Let us know what you're seeing on the ground and how policies are affecting you. Email me with any tips at [email protected]. Message me for my Signal or PGP.
Here are a few stories I'm watching:
---
Water rights protest: Six environmental and public interest groups filed protests to pending water right applications for Nevada Gold Mines' planned expansion of the Long Canyon Mine between West Wendover and Wells. The groups — Great Basin Resource Watch, the Center for Biological Diversity, the Sierra Club Toiyabe Chapter, PLAN, Wild Horse Education and the Pequop Conservancy — said in their protest that the mining company's proposal to pump groundwater would dry out wetlands, springs and habitat for a range of wildlife species.
The Confederated Tribes of the Goshute also filed protests, Chairman Rupert Steele said.
The groups argue that the state engineer also should deny the water rights because they could damage sacred tribal sites and conflict with existing water rights or domestic wells. Although Nevada Gold Mines (the Barrick and Newmont joint-venture) proposed mitigation to replace water to a wetland complex of nearly 90 springs, the groups have argued it is inadequate rare species that only live under specific habitat conditions.
John Hadder, who leads Great Basin Resource Watch, said in a statement that "simple water replacement of springs is not environmentally sound and does not address the need to protect spring sources." He said the company also needed to provide more information about its plan before the state considered the water rights applications.
In a statement citing the mitigation proposal, Nevada Gold Mines said that it "remains committed to strong environmental stewardship and responsible modern mining practices that seek to minimize and mitigate its impact on the environment, including cultural sites."
The company said it "has communicated its dewatering plans to other water rights holders in the area and will incorporate monitoring for potential impacts with any associated mitigation into its mine operations, closure and post-closure." It is also creating a habitat conservation plan with a technical working group that includes state and federal agencies.
---
The water supply outlook: "half a miracle" The Natural Resources Conservation Service released its April 1 water supply outlook, with projections boosted by storms that came in late March. It all adds up to "half a miracle," as the Reno Gazette Journal reports.
A big Lake Mead project complete: The Southern Nevada Water Authority announced Tuesday that it completed a $650 million low-lake level pumping project at Lake Mead. The completion marks a major step for the water authority in creating more security around its supply of Colorado River water, the source of about 90 percent of Las Vegas drinking water. The project, in addition to a low-lake level intake, will give the water authority the ability to pump water under dramatic drought conditions on the Colorado River, including a scenario in which Lake Mead drops so low that water couldn't go through Hoover Dam. We wrote about that worst-case scenario in 2018.
Air quality in Las Vegas and the coronavirus: Clark County's Department of Environmental and Sustainability, formerly the Department of Air Quality, reported this week that it observed a decrease in nitrogen oxide and small particulate matter (measured as PM2.5). The conclusion is based on reports from two monitoring stations.
The county data pointed to about a one-third decrease in March compared to February. The county agency also reported only one day of "Moderate" air quality, compared to 16 days in February, according to its Air Quality Index.
The county data mirrors what has been observed in cities throughout the country, with fewer cars on the road as public health officials urge people to shelter-in-place during the pandemic.
Mine closes because of coronavirus: Nevada Copper Corp. announced on Monday that it was temporarily stopping production at its Pumpkin Hollow Mine in Lyon County for an expected six weeks because of coronavirus restrictions and general concerns about workforce health. Under the state's business closure rules, mines, manufacturing and construction are generally allowed to continue operating, but they are required to adhere to social distancing and meeting rules.
Ammon Bundy wants the coronavirus: And The New York Times is on it.
---
Coronavirus in the season of fire: Over the weekend, we published a story about the potential coronavirus challenges facing fire chiefs and crews as they go into fire season. Some takeaways:
The Nevada Department of Corrections is currently not releasing minimum-security offenders at conservation camps to serve on fire crews throughout the state.
Firefighters already started to practice social distancing with the Clark County Wetlands Park fire last week. But with multiple, bigger fires, it will be harder to social distance.
The National interagency Fire Center has three teams looking at coronavirus issues.
Fire managers are watching another factor for fire season: precipitation.
Breaking fire: Not mentioned in the story is another development. The Department of Interior finalized a plan to construct thousands of miles of artificial fuel breaks across the West. But the plan is controversial. Fuel breaks are areas of land where vegetation is removed. Some wildfire managers argue they are useful tools for slowing the spread of blazes. But conservation groups and ecologists worry that the 11,000 miles of fuel breaks that the agency is proposing will do more harm than good by fragmenting habitat for wildlife, including the Greater sage grouse. Oregon Public Broadcasting has a story on that issue. Meanwhile, the Associated Press reported on another federal project for 1,000 miles of fuel breaks in three states, including Northern Nevada.
Senator letters: Sens. Catherine Cortez Masto and Jacky Rosen signed onto a letter calling on the U.S. Department of Agriculture to support cattle producers during the coronavirus, as The Sierra Nevada Ally reports. The two Democratic senators also called on the Department of Interior to extend public comment and "suspend any new non-emergency regulations" because of the coronavirus. The Review-Journal has more.
The Columbia spotted frog: InsideClimateNews has a great story about the threat of climate change and human disturbances to the Columbia spotted frog in Utah and northeast Nevada. The article casts the frog as an ecosystem sentinel. One quote that stuck out to me: "They have a message for people about the environment—a warning about the ways humans are changing the world, altering ecosystems and accelerating climate change." The article also lists another potential threat: the proposed Las Vegas pipeline.
No bistate sage grouse listing: The U.S. Fish and Wildlife Service denied Endangered Species Act protection for the bi-state sage grouse, citing current and future conservation commitments. The population of grouse roams in eastern California and western Nevada.
Vehicle emission rollback: In a joint-statement Friday, the Department of Conservation and Natural Resources and the Governor's Office of Energy said the Trump administration's rollback of Obama-era vehicle emission standards undermined the state's efforts to decarbonize. The Trump administration's rule was finalized by the EPA and the U.S. Department of Transportation last week, and it reduces vehicle emission standards.
EPA coronavirus enforcement: In a separate statement last week from the EPA titled "What They Are Saying: Public Officials and Stakeholders Voice Support for EPA's Discretion Policy for COVID-19 Pandemic," the Department of Conservation and Natural Resources makes a cameo.
Brad Crowell, the director of the agency, is quoted as saying the policy "recognizes Nevada's capabilities to carry out critical and essential regulatory and enforcement operations based on the unique needs and resources of our state." But in an interview this week, Crowell emphasized that the state is neutral on the EPA policy.
The EPA's policy to temporarily relax federal environmental rules for regulated companies if they cannot comply with reporting requirements because of COVID-19. The policy, when announced in March, was swiftly criticized by environmental groups. One former EPA administrator called it "an open license to pollute," The New York Times reported.
Patrick Donnelly, state director of the Center for Biological Diversity, criticized the state's inclusion in the press release. Crowell said the state does not have a position on the overall policy. His comment, he said, was not a statement of support for the policy but meant to recognize that Nevada retained regulatory authority under the policy. Crowell said the state is continuing to enforce environmental laws during COVID-19, while also ensuring that regulatory staff and contractors comply with coronavirus mitigation measures.
Still, Democratic Assemblyman Howard Watts said the statement "seems very out of place" in the EPA's press release. He said "we can express that we're committed to enforcing things at the state level without giving any air to the possibility that we support the federal government's decision to move backwards."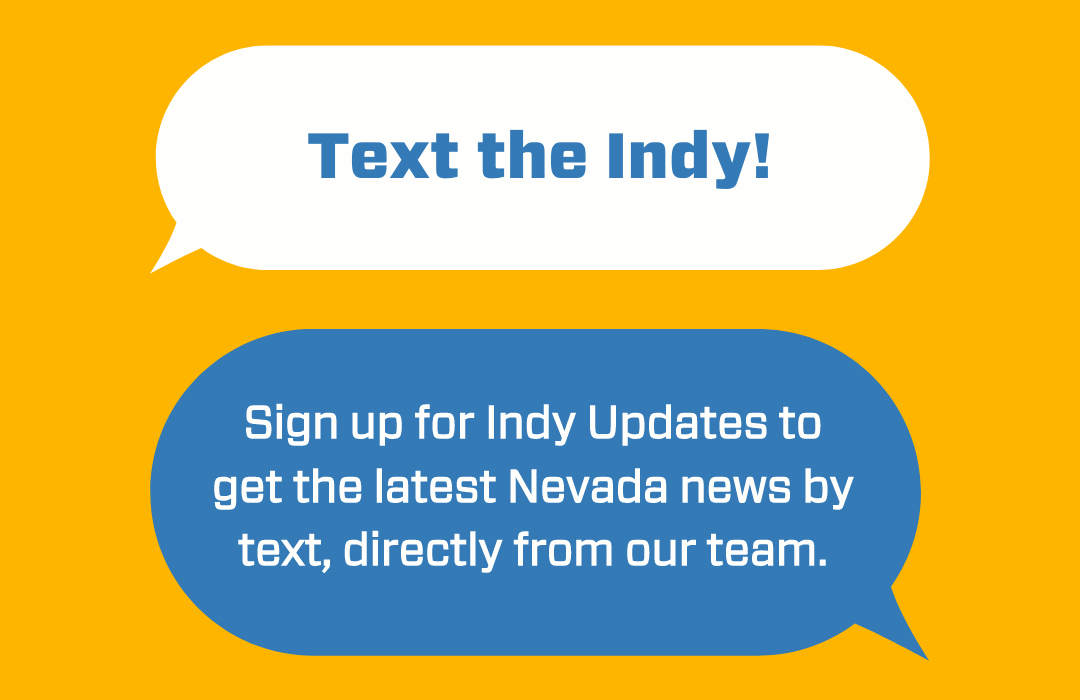 Featured Videos
Comment Policy (updated 4/20/2021): Please keep your comments civil. We reserve the right to delete comments or ban users who engage in personal attacks, use an excess of profanity, make verifiably false statements or are otherwise nasty. Comments that contain links must be approved by admin.