Indy Fact Check: Ads claiming Giunchigliani paid husband hundreds of thousands of dollars require significant clarification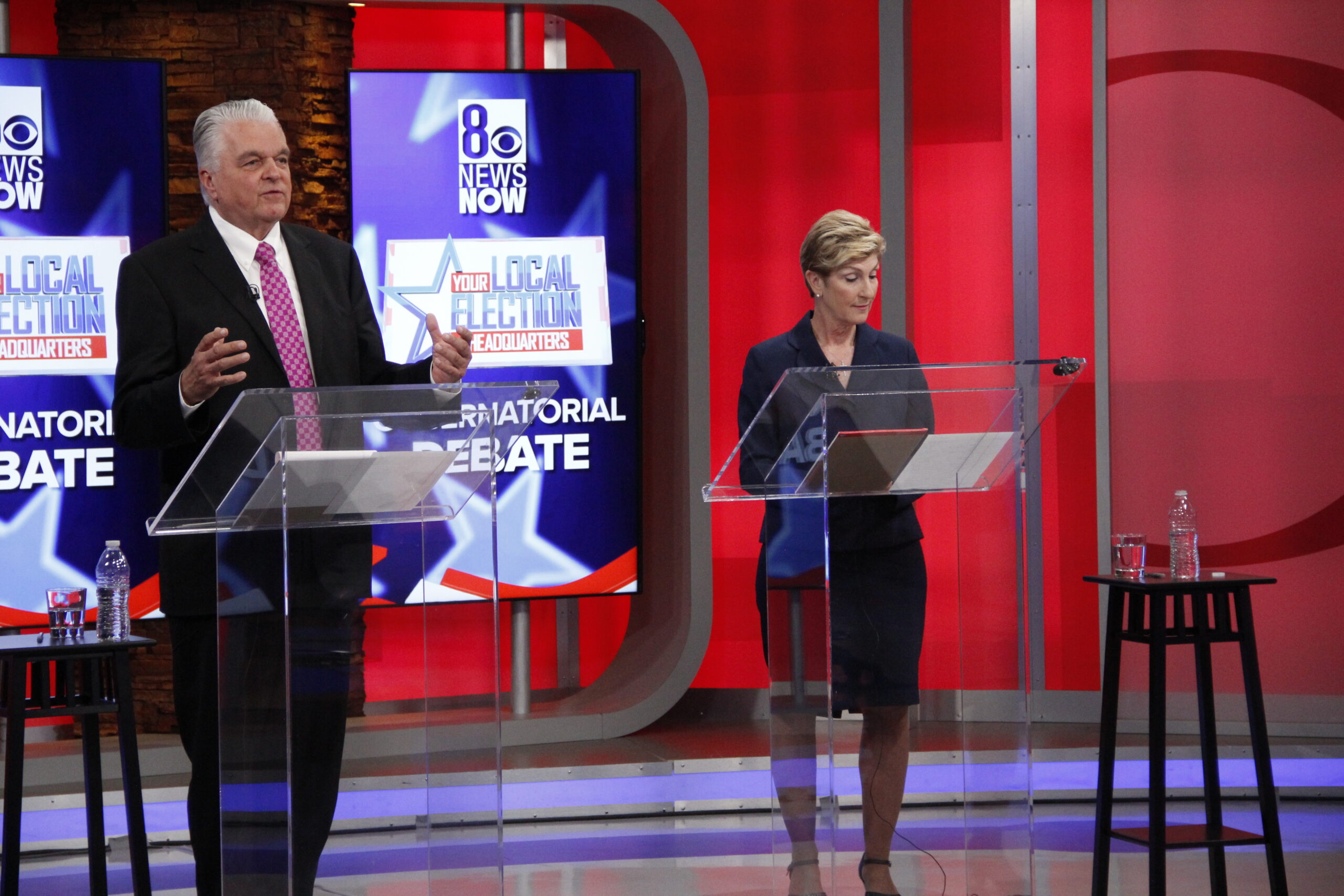 Accusations of putting a family member on her campaign payroll have dogged Democratic gubernatorial hopeful Chris Giunchigliani during the last few months of the primary campaign.
At least two ads — one from the Clark County Education Association and one from her primary opponent, Steve Sisolak — have hounded Giunchigliani over details from a March article in the Reno Gazette-Journal reporting that she paid her late husband's political consulting firm nearly $1 million between 1996 and 2014.
The story detailed Giunchigliani's payments — for her Assembly, Clark County Commission and mayoral race — to Gary Gray, her husband and a prominent Democratic political consultant who worked on dozens of legislative and local government races. Gray died in a car crash in 2015.
The newspaper found the largest chunk of expenditures, around $472,000, were paid to Gray's firm during Giunchigliani's 2006 bid to unseat incumbent County Commissioner Myrna Williams. It also disclosed that the Clark County commissioner and her husband bought a $435,000 home in downtown Las Vegas in March 2006.
The ads have almost entirely cited the newspaper story in their attacks on Giunchigliani, with Sisolak's ad stating she "put her husband on her campaign payroll, collecting hundreds of thousands in campaign cash."
The accusations have also come up during debates between the two candidates — Sisolak brought the issue forward during a debate on May 24.
"I did not know she was paying her husband that type of salary, absolutely not," he said. "I donated to her campaign and didn't know that she was using it to buy a house. Absolutely not. Nobody who donated to me thought I was paying my children or my family, because I wasn't. If your family works on your campaign, they should volunteer for your campaign."
Giunchigliani has pushed back forcefully on the claim, calling it "absolutely false" in one interview, constantly pointing out that Sisolak hired Gray to run his 2008 County Commission campaign and setting up a lengthy response to the claims on her website.
It isn't unusual, even now, for Nevada candidates to pay close family members for work through their campaign accounts. State law then and now prohibits candidates from using campaign funds for "personal use," but nothing prevents campaign expenses being paid to family members, spouses or businesses run by family members. "Personal use" isn't defined in state law, but the Nevada secretary of state's 2018 candidate guide states the prohibition is focused on "typical personal and household expenses such as food, clothing, rent, utilities, and the like."
The essentials of the ads and the RGJ story aren't disputed by either side — Giunchigliani did report cutting hundreds of thousands of dollars worth of campaign checks to her husband's political consulting firm during her 2006 race. But the insinuations in both ads require some significant context for clarity.
Campaign Payments
Giunchigliani's campaign provided copies of invoices from Gray and Associates kept from her 2006 County Commission race, as well as those from Sisolak's 2008 County Commission race. The campaign asked that the invoices, which show detailed levels of spending typically not required by state campaign finance laws, not be published because they contained salary details and other personal information. The provided invoices covered the majority but not the entirety of the election cycle, and did not include copies of checks paid to or spent by the firm.
The invoices from Giunchigliani's campaign indicated she paid Gray's firm a little more than $430,000 total between August 2005 and November 2006, with about 11 percent of that total being paid to Gray as a consulting fee. The remaining funds went toward a variety of campaign expenses, including campaign research, polling, website hosting, fundraising consultants, printing costs and more, with Gray himself being paid a monthly "professional services fee" that increased as the campaign neared Election Day.
In total, the "professional services" fee collected by Gray personally for his wife's 2006 campaign totaled $51,000, including $6,000 for additional "campaign staffing" between June 30 and August 16 of 2006.
The invoices show about $254,700 being paid to Gray and Associates ahead of the state's August 15 Democratic primary in 2006. She paid Gray's firm another $175,000 after the primary and through the general election, on Nov. 7, 2006, where she cruised to victory against Republican Joe Thibodeau.
Consulting fees for Gray made up about 11 percent of the total amount received by Gray and Associates from Giunchigliani's campaign, but it's important to note that the invoices don't cover the entirety of the election or reporting cycle, which is why the $430,000 figure totaled through the invoices is different than the $470,000 she spent during the entire campaign. Her campaign website's response to the attack states that Gray earned around $61,000 from the campaign.
Although Giunchigliani said during a May debate that she signed the same contract with Gray that all of his other clients did, her campaign didn't produce her 12-year-old contract from that election.
To see if that pay structure was overly beneficial to Gray, one can compare it to the invoices Gray charged to Sisolak for his 2008 campaign for County Commission against Republican Brian Scoggins (Sisolak narrowly defeated Scoggins by a 48 to 46 percent margin in the district, or just over 1,500 votes.)
According to the invoices, Sisolak paid Gray and Associates slightly more than $408,000 between June and December 2008, for expenses including yard and road signs, volunteers, mail pieces and website registration.
Gray reported collecting $21,000 in "professional service fees" on the invoices, or less than half of what he collected from Giunchigliani's campaign coffers — though Gray spent a smaller period of time working on the campaign, just over six months compared to nearly a year and three months for Giunchigliani. He also collected a different monthly fee from Sisolak than he did from his wife's 2006 commission race.
Ethics reform
Five days after the publication of the Gazette-Journal story, Sisolak's campaign released a set of proposed "ethics reforms" that included prohibiting payments from candidates to family members or their businesses for "political work."
"Politicians should not be enriching their own households or family members' households, directly or indirectly, through campaign disbursements," his campaign wrote in a statement outlining the proposed policy.
Speaking to reporters after the May 21 debate, Giunchigliani said she would support a similar policy as long as family members who were already working as political consultants were excluded from the policy.
"My husband was in business, and that was his business license," she said. "I don't have a problem with that part of it, as long as you fence that off. But otherwise, we shouldn't be paying. But I do think you should not force people out of their small business that they've been in for 25 years, that other people have hired for 25 years."
House
Property records show that Gray and Giunchigliani purchased a home on March 9, 2006 for $435,000. She told the Las Vegas Review-Journal in 2017 that they spent around $100,000 upgrading the historical downtown home after purchasing it.
Giunchiligaini's campaign manager, Eric Hyers, said in an interview that the couple paid for the home out of a joint "housing account" that they both equally paid into. He said both the commissioner and her husband had separate checking accounts, and Gray kept a separate business account for money he made through his consulting firm.
During the May 24 debate, Giunchigliani said the couple decided to purchase the new home because it was larger and they needed to make room for her mother, who moved in with the couple.
Additionally, the home was purchased in the midst of her 2006 campaign, and before Gray had collected the bulk of his consulting fees for that specific campaign.
Verdict
Sisolak and others have attacked Giunchigliani for putting her late husband on her "campaign payroll" and "collecting hundreds of thousands in campaign cash."
Again, the basic facts of the ad are correct and undisputed by either campaign — Giunchigliani hired her husband, a longtime political consultant for Democratic candidates, to run her 2006 race for County Commission against an incumbent Democratic commissioner, and reported paying his firm around $472,000.
There's a clear insinuation in the ads that Giunchigliani used her campaign account to either financially benefit her husband or as a thinly-veiled reference that the payments helped the couple purchase a new home. It's fair to criticize Giunchigliani's payments toward Gray as a symptom of the state's modest campaign finance rules and disclosures, as well as the lack of any sort of robust system to prevent candidates from paying their family members for campaign "expenses."
But Gray — a respected political consultant who was called "one of the great political minds in Nevada history" by former Sen. Harry Reid upon his passing — kept detailed financial records showing he made a roughly 11 percent commission off of his wife's 2006 race, with the rest of the "hundreds of thousands of dollars in campaign cash" going toward actual campaign expenses.
There's a significant amount of background needed to understand the full context of how Giunchigliani was paying her husband's firm. But the ads themselves insinuate but never outright accuse the gubernatorial hopeful of wrongdoing through payments toward her husband, remaining technically accurate.
For those reasons, we rate this ad Almost Abe.
Disclosure: Steve Sisolak

and

Chris Giunchigliani

have donated to The Nevada Independent. You can see a full list of donors here.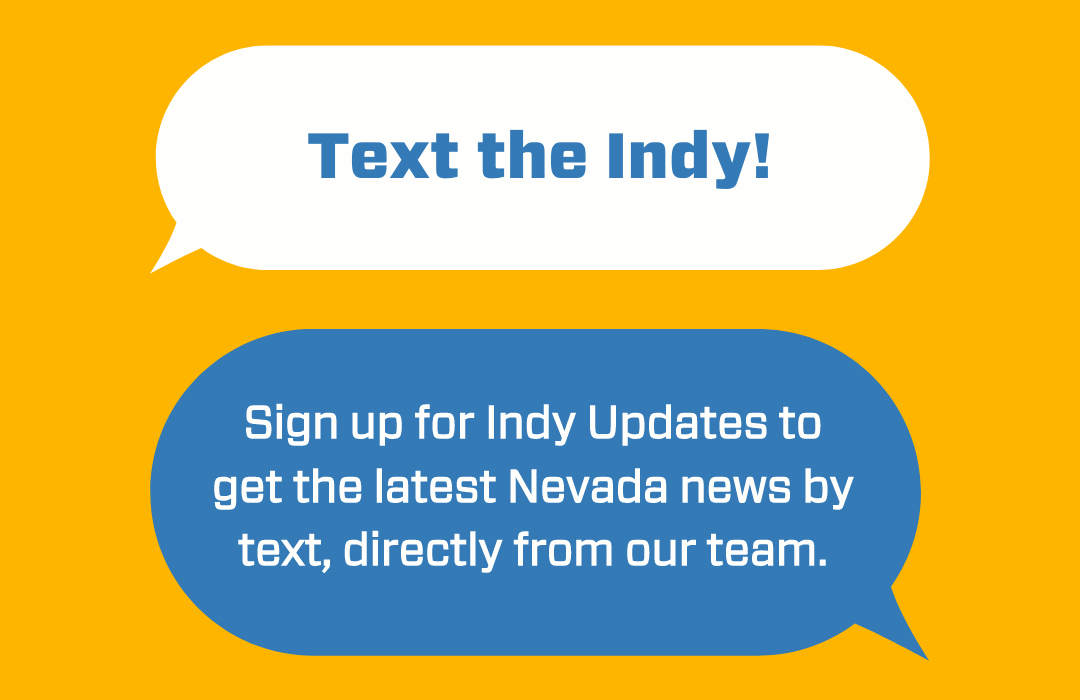 Featured Videos