Indy Fact Check: Conflicting comments make it hard to pin down how Heller would vote on DACA fix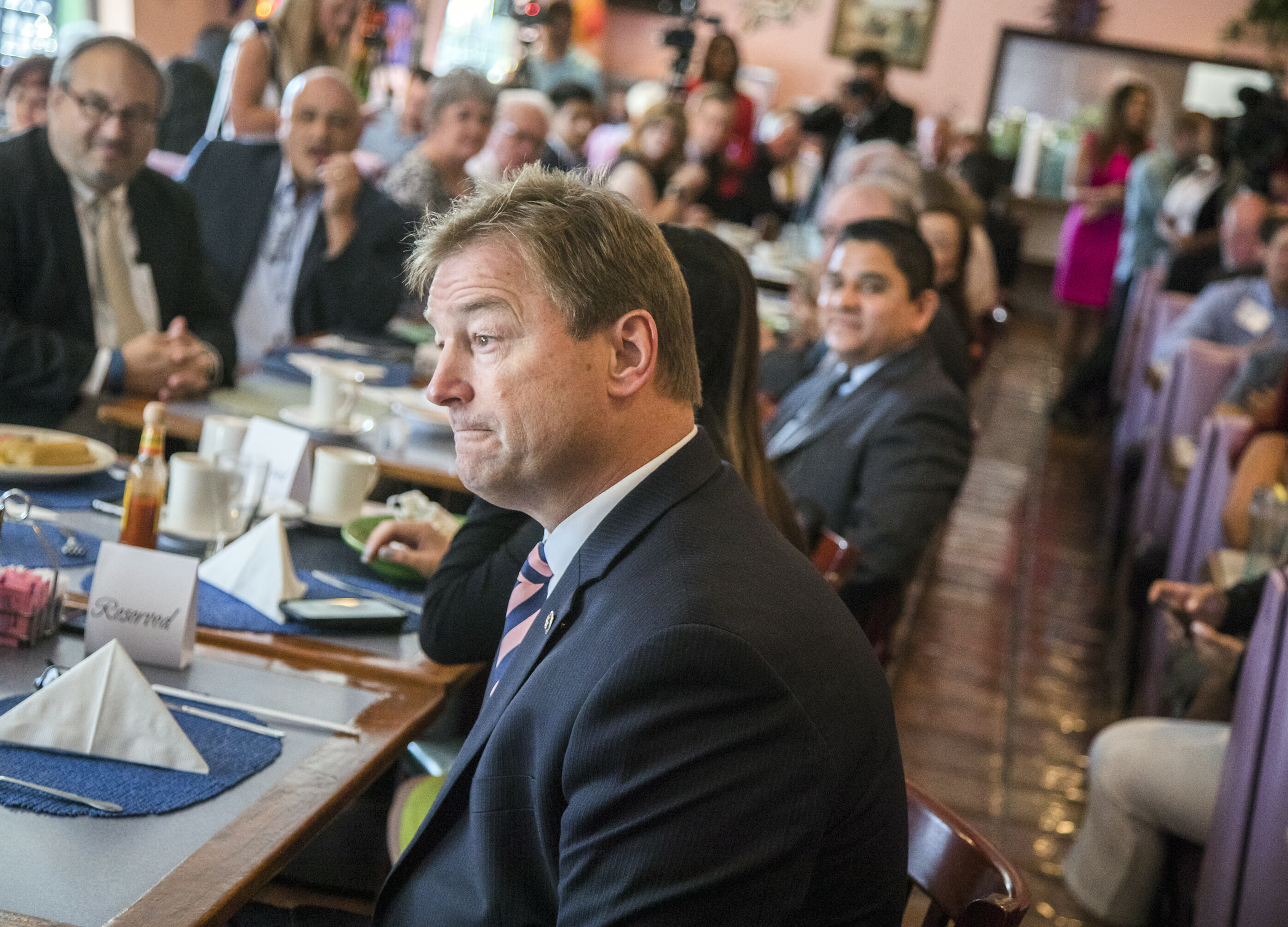 Republican Sen. Dean Heller's position on immigration has again drawn national and local attention as the timeline for Congress to renew a major deportation protection program is slowly ticking down.
Heller, who is facing a tough primary battle from businessman Danny Tarkanian and a well-funded likely general election opponent in freshman Rep. Jacky Rosen, has fended off attacks from all sides over his position on immigration, including the cancelled Deferred Action for Childhood Arrivals (DACA) program over the past few months.
The Republican, who represents a state that is 28 percent Hispanic and where Hispanics have made up close to a fifth of the vote in recent elections, has attempted to walk a fine line on immigration policy, balancing his previous, more moderate positions on granting earned pathways to citizenship for those brought to the country illegally as children while hewing to the party line on increased border security and implementing e-Verify checks to ensure U.S. businesses are employing legal citizens.
Heller is not an immigration hardliner like Iowa Rep. Steve King or Arkansas Sen. Tom Cotton, but the attacks from Rosen have come nonetheless. Back in September, we gave Rosen a Hardly Abe rating for claiming that Heller was essentially opposed to the DREAM Act because of the lack of clarity in his position.
We arrived at that rating because Heller has never out-and-out said he would vote against the DREAM Act or a similar concept. Despite never directly addressing how he'd vote on a hypothetical bill to that point, he had been generally supportive of people who would benefit under the DREAM Act.
We promised to update and revisit our rating if and when Heller either voted on a bill or took a firmer stance on the DREAM Act or a similar concept. Although no bill has come up yet — despite efforts by Senate Democrats that contributed to the three-day government shutdown — Heller has made several new comments on immigration that offer more clues as to how he might vote on a major immigration bill.
DREAMers and DACA
Before getting into what Heller has and hasn't said, it's important to lay out some definitions given that DACA and the DREAM Act, though sometimes used interchangeably, refer to two different programs and populations.
DACA is a program created through executive order by former President Barack Obama in 2012 that gives undocumented people brought to the U.S. the opportunity to obtain work permits and temporary legal status. Recipients must have been under 16 when they entered the U.S., and must have been younger than 31 in June 2012 to apply for the program.
The program has limitations — recipients must renew their status every two years, it doesn't lead to a permanent lawful residence and is only open to people with a high school degree or an honorably discharged veteran. More than 800,000 people have registered through the program, including approximately 13,000 Nevadans.
President Donald Trump in September decided to end the program, while giving Congress a six-month window to reach a solution before the program's legal protections end in March.
The DREAM Act, on the other hand, refers to several different legislative proposals that have been introduced since 2001 that aim to offer legal status and a multi-step process to citizenship for young undocumented immigrants.
Similar to DACA, the DREAM Act would only apply to children who entered the U.S. before they turned 16, lived in the U.S. for at least four years, are between the ages of 12 and 35 and graduated from high school or obtained a GED.
Unlike DACA, the DREAM Act would allow qualified people to obtain a 6-year "conditional" status, during which they would need to complete two years of college, graduate from a two-year community college or spend two years in the US Military. If they complete all those requirements, they will be able to apply for permanent residence status and eventually citizenship.
Heller and immigration
In our previous fact check, we documented Heller's statements and positions on immigration throughout his career in Congress.
To briefly recap, Heller took a much harder stance on immigration during his time as a congressman in the state's 2nd Congressional District, voting against the 2010 version of the DREAM Act and opposing "amnesty" and "benefits for illegals."
But Heller's stance softened after being appointed to the U.S. Senate in 2011 and after winning election in 2012, backing the concept of an earned pathway to citizenship and becoming one of only 13 Republican senators to vote for a compromise immigration bill in 2013.
Heller has also distanced himself from the administration on DACA as recently as August 2017, telling NBC News that he liked the "current law the way that it is" and wanted to keep a pathway for citizenship on the table. He's also co-sponsored a bill called the BRIDGE Act which would essentially codify DACA for three years and allow Congress more time to come to a solution.
Since we published our fact check in September, Heller has slightly shifted his position on a solution for DACA recipients, moving away from mentions of a pathway to citizenship while emphasizing the need for border security in any immigration bill.
Heller told the Las Vegas Review-Journal in November that he would support a DACA fix, but wanted to see additional measures, including funding for border security and expansion of e-verify employment checks included in any bill. Still, if push came to shove, Heller said he would vote for a "clean" DACA bill.
"It will be very difficult to have a clean DACA vote (i.e. a measure with only DACA and nothing else), but if that's what we end up with at the end of the day, I certainly am going to support it," he said.
Those comments were the clearest Heller has been on a solution to the expiring DACA program, but he's also made several other comments on immigration that are worth mentioning.
In an interview with conservative talk show host Kevin Wall, Heller said he didn't know when Congress would take up a solution to DACA, but emphasized that any solution would require funding for border security.
"I would also argue that it will include border security and will include some of the issues that are important to our movement," he said of a hypothetical DACA bill. "And that is to make sure those that are in this country and that they are committing crimes are removed from this country and I think that's the direction you're going to see this DACA bill move. We need to address it. We need to take care of this situation but it's not going to happen without, without some border security and extra security inside the country."
Heller continued emphasizing border security in a telephone town hall with constituents earlier in January, saying he was adamant that it must be included in any immigration legislation.
"And so that's why I'm going to continue to support these DACA individuals and give them the help and support they need, but I also believe at the same time that there has to be border security, must be border security, in the legislation," he said.
Heller was also measured in his reaction to the White House's outline of an immigration measure sent to lawmakers Thursday. It would provide legal status and a pathway to citizenship for up to 1.8 million undocumented people, but would end the existing visa lottery system and would limit family-based immigration to only include spouses and minor children.
In the statement, Heller said he welcomed the administration's "framework" and said he looked forward to a solution that "prioritizes" border security while providing "certainty" to individuals brought to the U.S. illegally as children.
"Sen. Heller welcomes the White House's proposed framework and strong leadership to fix our broken immigration system," his office said in the statement to the Las Vegas Review-Journal.
Heller's campaign didn't respond to an emailed request for comment on his position on the DREAM Act from The Nevada Independent.
Verdict:
We wanted to revisit our earlier "Hardly Abe" rating of a claim by Democratic Rep. Jacky Rosen that Sen. Dean Heller is opposed, or at least "hiding and sitting on the sidelines," in regards to the DREAM Act.
Heller has shifted his tone on the immigration debate over the last few months. He's said he would support a "clean" bill protecting DACA recipients, but he's also recently doubled down on a stated desire to include increased funding for border security. Rosen's campaign has seized on those comments as evidence that Heller had "apparently been hiding the truth about his opposition to the DREAM Act."
All that said, it's hard to know what Heller will do on any given immigration proposal. Although he's never said he wouldn't vote for the DREAM Act or similar legislation, his newly stated requirement that border security be included in any bill makes it appear that he wouldn't support a "clean" version of a measure granting relief to former DACA recipients.
Although it's highly unlikely that a "clean" DREAM Act or other bill addressing DACA recipients will come to the floor of the Senate without funding for border security or other changes to immigration, the shifting sands of immigration policy proposals make that difficult to predict. And while Heller has said immigration legislation "must" include border security funding, that doesn't necessarily translate to an automatic "no" vote on any hypothetical bill addressing DACA recipients.
Heller has clarified his position a little while changing his rhetoric around immigration, but it's still not entirely clear how he would vote. Rosen's claim that Heller opposes such a measure remains Hardly Abe.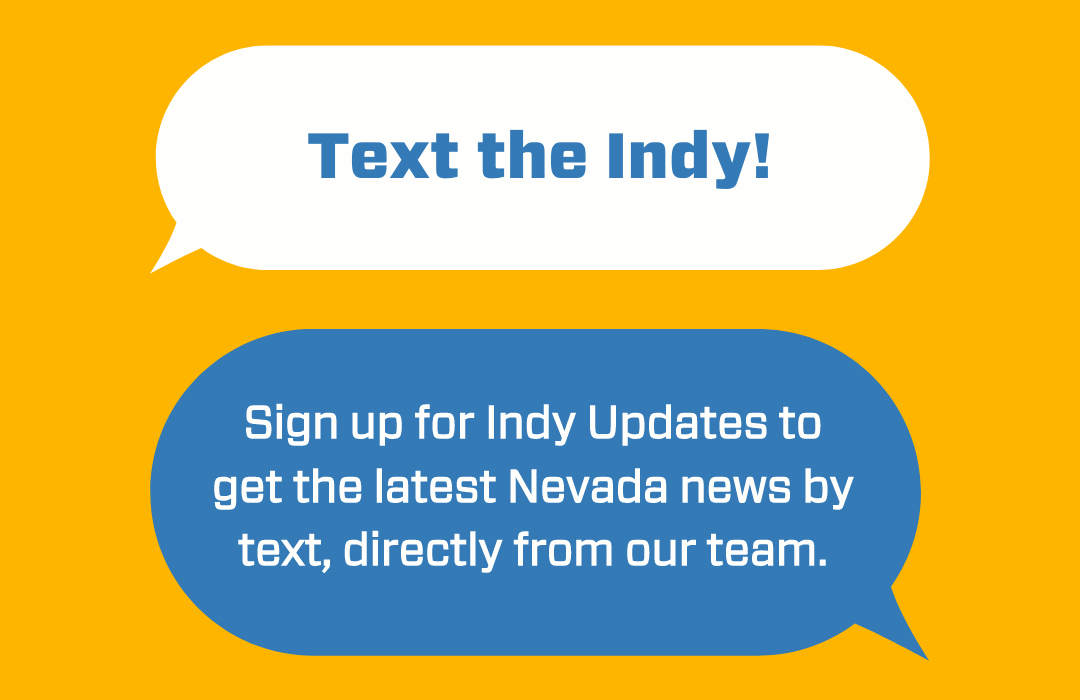 Featured Videos