Indy Gaming: Casino operators and investors concerned about Macau plans for gaming license overhaul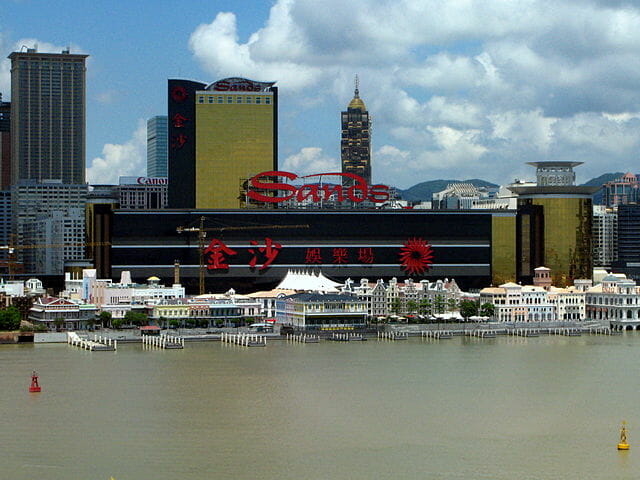 Good morning, and welcome to the Indy Gaming newsletter, a weekly look at gaming matters nationally and internationally and how they tie back to Nevada.
If a colleague or associate emailed this newsletter to you, please click here to sign up and receive your own copy of Indy Gaming in your inbox. — Howard Stutz
---
Macau casino operators finally got an answer to their question on the Special Administrative Region's plans for the gaming license renewal process.
The response caused a wipeout of more than $18 billion in stock market value by investors during a single trading session after analysts downgraded their view of the Macau market, according to Bloomberg News.
Las Vegas Sands, Wynn Resorts and MGM Resorts International have waited more than a year for the Macau government to explain the extension process for all six Macau casino licenses—the three concessions and the three sub-concessions— which expire in June 2022.
Stakeholders weren't expecting government oversight to tighten, but Macau Secretary for Economy and Finance Lei Wai Nong last week announced a 45-day regulatory overhaul that did not exactly receive positive reviews.
Jefferies gaming analyst David Katz said the release "raised more questions than answers."
J.P. Morgan gaming analyst Joe Greff lowered his firm's ratings on Macau casino operators following what he called the "uncertainty and opacity" of the policy. Greff said Macau is encouraging – "sort of requiring" – casino operators to spend more on non-gaming projects, both in Macau and on neighboring Hengqin Island as a consideration for a license renewal.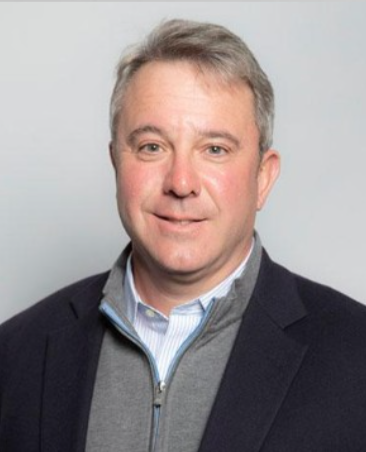 At the same time, the government hasn't provided guarantees the licenses will be renewed.
"Operators didn't have much clarity on timing regarding concession renewals, though this does not seem like a big concern,'' Greff said.
However, the government indicated a "potentially negative" policy change, pointing toward "incrementally heightened scrutiny" on casino operators' capital management and daily operations.
"We think this adds in renewal risk and uncertainty to Macau, whose fundamentals already have been murky and incrementally difficult to analyze," Greff said.
The top executives for Nevada-based Macau casino operators spent much of last week assuring analysts and investors they could work with whatever the government finally decides.
For Las Vegas Sands, unlike Wynn and MGM Resorts, Macau has a much higher importance to the company, which will soon be Asian-facing with six casinos in Macau and the Marina Bay Sands in Singapore. Its $6.25 billion sale of the Venetian, Palazzo and Sands Expo and Conference Center on the Strip closes later this year.
In March, Sands Chairman and CEO Rob Goldstein said the company had invested $15 billion in Macau since the early 2000s.
Macau's casino industry – once considered the world's largest in terms of revenue production – has been on a downward trajectory since 2013, primarily due to economic troubles in China and operating and travel restrictions brought on by COVID-19 since the start of 2020.
Macau casinos last year produced $7.56 billion in gaming revenue, a decline of 79.3 percent from pre-pandemic 2019 when casinos collected $36.6 billion from gamblers. Macau's record year for gaming revenue was $45 billion in 2013.
Last year was the first time the region collected less than $10 billion in gaming revenue since 2006, four years after the government ended the gaming monopoly in the former Portuguese colony and opened the market to U.S. based casino operators.
Macau's total gaming revenue is down 69 percent through the first eight months of 2021, compared to 2019.
Greff focused his concern on two sections of the secretary's announcement. One area seeks stricter control on capital, recommending license holders could only distribute profits to shareholders after getting pre-approval from the government.
"While it's unclear how strictly the government would control their capital, we believe the hefty dividends of pre-COVID-19 days, especially those from Las Vegas Sands and Wynn, would likely get scrutinized if not restricted," Greff said.
Also, Macau government plans to introduce a government representative for each license holder, in order to directly "monitor and control day-to-day operations and protect the interest of society." Greff suggested this rule could potentially be at the expense of the casino operators' own interests.
"Our concern is that this could still weigh on valuation multiples," Greff said.
He wasn't the only analyst expressing worries about the Macau situation.
Macquarie Securities gaming analyst Chad Beynon said Las Vegas Sands, Wynn and MGM Resorts were hurt financially by the U.S.-China trade war that developed over the last several years under former President Donald Trump.
"As we move forward, we still believe the group of concessionaires will maintain their position in the market," Beynon said in a research note. "This could happen through slightly different ownership structures, higher commitment/investment rates, or some sort of combination. We don't expect the most draconian situation to occur."
---
Gaming Hall of Fame: Jeffrey Silver cleaned up the industry; Mark Yoseloff advanced technology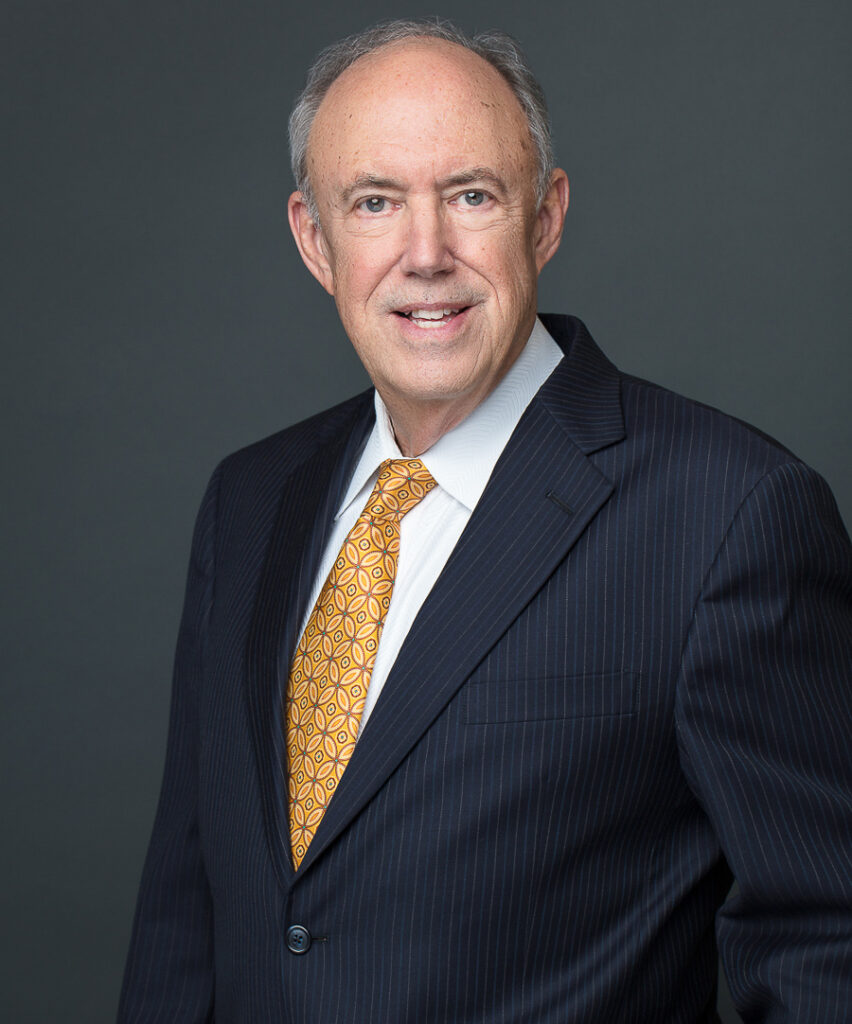 Jeffrey Silver had yet to celebrate his 30th birthday when Gov. Mike O'Callaghan appointed him to the Nevada Gaming Control Board in 1975.
That didn't stop him from coming face-to-face with legendary organized crime figures that federal law enforcement hoped to weed out of the Strip's casino business.
Silver, who grew up in Las Vegas and only left to attend college and law school, was a criminal prosecutor in the Clark County district attorney's office when he decided against seeking a job in private practice to apply for an open position on the three-person Control Board that oversees the agency tasked with regulating Nevada's gaming industry.
Silver's investigation and questioning of Frank "Lefty" Rosenthal eventually led to the Control Board voting to deny a gaming license for the reputed mob associate to operate the Stardust on the Strip.
Legal battles stretched the case for more than three years before the now classic confrontation at a Nevada Gaming Commission hearing between Rosenthal and Commission Chairman Harry Reid. The scene was played out in the film, "Casino."
Silver learned how deeply the mob disliked him when FBI agents allowed him to read a nine-page transcript of a wiretapped conversation between two hitmen.
"The guys were talking about the 'asshole' who worked at the (Control Board) and they should kill this 'Silverstein' guy," Silver recalled. "I was getting all puckered up until I got to the last page where they said they couldn't do it because it would create too much heat. The FBI guys had a good laugh."
His nearly four years at the Control Board helped plant the foundation for corporate investment into gaming, which began in earnest in the 1980s.
Silver, 75, who is of counsel for the Dickinson Wright law firm's gaming and administrative law practice in Las Vegas, is one six individuals who will be inducted into the American Gaming Association's Gaming Hall of Fame during a reception on Oct. 4 at the Global Gaming Expo.
His 50-year legal career touched all facets of the gaming industry, including regulatory oversight, casino operations and legal representation. Silver and a partner managed their own law practice for 29 years before the firm split up and he joined Dickinson Wright in 2015.
Silver recalled the days when Nevada was so small that he simply sent a letter and his resume to O'Callaghan inquiring about the open control board position. About seven days later, he received a phone call from the governor, who said gaming agents would conduct a background check on him. A week later, O'Callaghan called back and told Silver the job was his — but with one condition.
"He said I needed to come up and meet him since we had never met," said Silver, who flew to Northern Nevada the following Saturday and was picked up at the airport by then-Control Board member John Stratton, "although I didn't know who he was at the time."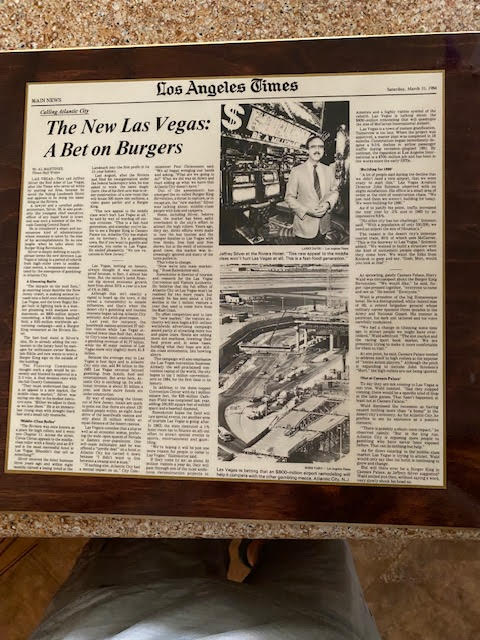 Silver's three-and-a-half years at the Control Board led to an appointment as chief operating officer and general counsel for the Landmark Hotel-Casino in Las Vegas after the property went into bankruptcy. He also spent a year as CEO of the Riviera when the Strip property was also in bankruptcy. Silver managed the Strip resort for owner Meshulam Riklis.
In both instances, Silver was able to turn around the properties' finances by cutting costs and instituting a more stable management structure.
He is still recognized for his most "notable" management decision at the Riviera: He contracted with Burger King to bring the fast-food restaurant chain to the casino. Silver said he got the idea after seeing the lines of tourists crowd into a McDonald's across the Strip from the Riviera.
That move led to a national story in the Los Angeles Times, calling Silver the "Burger King of Las Vegas." Silver said the restaurant "was successful. I showed everyone that a former regulator knows how to run a casino."
Silver, along with Gaming Laboratories International CEO James Maida and former Shuffle Master Chairman and CEO Mark Yoseloff, who is the founder of the UNLV Center for Gaming Innovation, represent the Hall of Fame's Class of 2020. Because of the cancelation of last year's G2E because of COVID-19, the Hall of Fame selection for 2020 was put off until this year.
Delaware North Chairman Jeremy Jacobs, IGT Vice President of Global Business Development and Tribal Ambassador Knute Knudson, Jr., and Seminole Tribe of Florida General Counsel Jim Shore represent the Class of 2021.
Shuffling into game design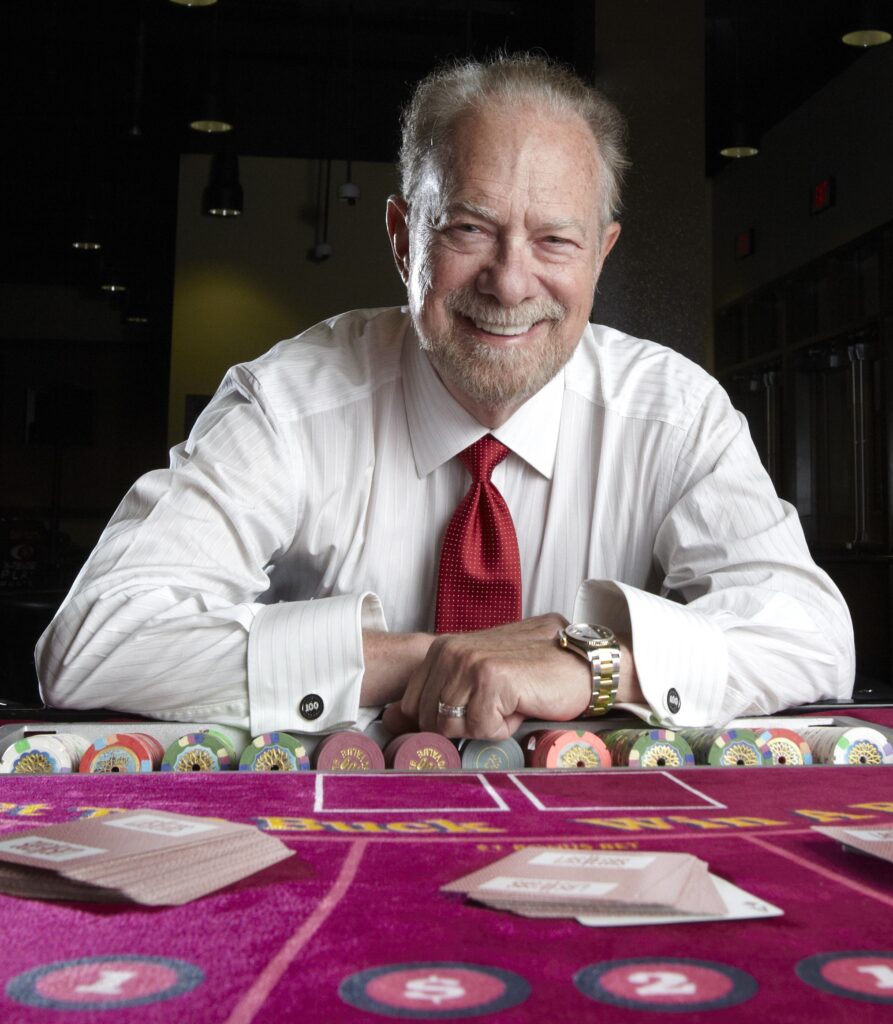 Yoseloff spent 12 years growing Shuffle Master from beyond table game management systems into a table game development company (Shuffle Master is now part of Scientific Games).
But retirement didn't sit well for a person with a Ph.D. in mathematics, especially after hearing then-Gov. Brian Sandoval announce during a State of the State address that Nevada needed to embrace innovation.
That sparked Yoseloff to approach UNLV about creating a gaming laboratory to boost innovation in the casino industry. Utilizing a grant from Sandoval's Office for Economic Development in 2013, Yoseloff launched UNLV's Center for Gaming Innovation as a place for students to learn and fuel game development. The program is housed within the school's International Gaming Institute.
"My desire was to see this center become as important for gaming and games as Stanford University is for computer sciences," Yoseloff said. "There is even more going on today with the program than ever."
The center has been showcased by national media outlets, which has highlighted UNLV as a center for gaming innovation.
The proof is the results. The center has filed 40 patent applications on behalf of student-designed games. Of those applications, 20 have resulted in issued patents and 18 gaming products designed by UNLV students have been commercialized and are being used in casinos.
Yoseloff said 12 former UNLV students hold innovation or game design positions with gaming companies while three student-run start-up companies are operating. The patented products "have generated or are projected to generate" more than $500,000. UNLV provides financial and technical support for the development of the games. Under an agreement, the school receives 20 percent of revenues with the bulk going to the students.
Yoseloff said he is "most proud and the most satisfied" by the work he has overseen at the center than anything he's accomplished in his career, which included several game design and start-up operations that were to gaming industry companies.
"The center continues to grow and flourish and that's important for the industry," he said.
---
Other items of interest: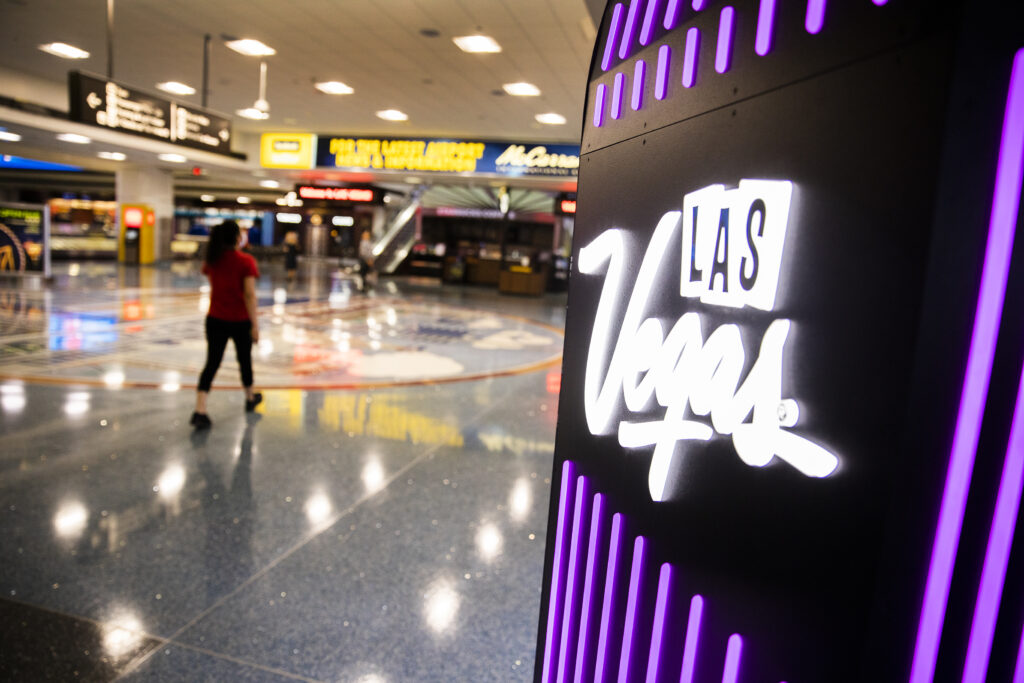 The announcement Monday that airline travel restrictions will be eased in November for international visitors who are vaccinated against COVID-19 could be good news for Strip resorts. The White House said the new rules would cover the United Kingdom and the European Union. Travel industry leaders hope the changes will increase bookings around the late fall and winter holidays. The international terminal at McCarran International Airport has been all but dormant since the pandemic began 17 months ago. International travel to and from Las Vegas declined 79.5 percent in 2020, with just 781,280 international travelers passing through the airport, down from 2019's 3.8 million. In 2019, McCarran had nonstop service to and from 11 different countries, including the United Kingdom, France, Germany, South Korea, China and Israel. In July, McCarran recorded just 64,425 international passengers with direct flights from two countries, Mexico and Canada.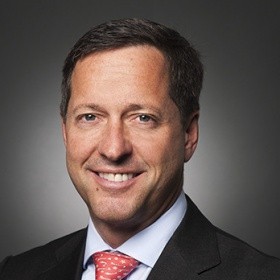 American Gaming Association CEO Bill Miller doesn't expect next month's Global Gaming Expo to reach the 27,000-person attendance figures the show saw in 2018 and 2019. However, he believes the gaming industry's largest tradeshow and conference will have a more engaged, albeit smaller audience. Last year's G2E was canceled amid the COVID-19 pandemic but sessions were held virtually. Miller said the Oct. 4-7 event at the Sands Expo and Convention Center will be the first time in two years casino industry decision makers and gaming equipment suppliers are meeting in mass. "G2E has always been about the new products, machines and technology and the hands-on comparisons. You can't do that on a Zoom call," Miller said. "I'm bullish on where we are today," he said in reference to pre-registration numbers. "I think a smaller G2E is more effective in some ways."
Note: Miller and MGM Resorts International CEO Bill Hornbuckle are participating in a panel discussion on the future of online gaming at IndyFest 2021, our two-day virtual conference on Oct. 2-3. For more information and tickets, follow this link.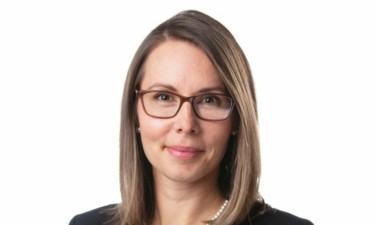 Gaming equipment provider Scientific Games named Connie James as chief financial officer last week. She is currently CFO of the Las Vegas-based company's gaming division. The move comes as Scientific Games looks to sell its legacy lottery business and sports betting operation the company spent billions of dollars to develop. Prior to appointing James, Scientific Games released financial projections for the lottery business, projecting annual growth of nearly 14 percent by 2022, well above analyst predictions of nearly 9 percent. James, who joined Scientific Games in January 2020, replaces Mike Eklund who resigned to "pursue other opportunities, James has nearly 20 years of gaming experience in financial and operational roles, including 10 years with Australia-based Aristocrat's U.S. division. "Connie has helped lead the Gaming business through the unprecedented disruptions caused by COVID-19 and played a critical role in our strategic review," CEO Barry Cottle said in a statement.
BetMGM promoted a pair of wagers placed last week by billionaire businessman Jared Isaacman as the first sports bets from outer space. Sort of. Isaacman, CEO of payment processor Shift4 Payments, was commanding SpaceX's Inspiration4 three-day mission and was 359 miles above the earth when he tapped in the bets on a keypad from the space capsule – $4,000 on the over in last Thursday's New York Giants-Washington Football Team game (a winner) and $4,000 on the Philadelphia Eagles winning the 2022 Super Bowl (outcome to be determined). But it was all for show. At the same time Isaacman "placed the bets," sports business and gaming reporter Darren Rovell of The Action Network was at the MGM Grand Las Vegas sportsbook to place the wagers as a "proxy." Even if the SpaceX capsule was directly above Nevada at the time of the wagers, geolocation would have registered the device as outside the state's boundaries. The stunt will at least benefit a good cause. All winnings from the bets will be donated to the St. Jude Children's Research Hospital in Memphis, Tennessee. BetMGM will donate an additional $25,000 to the medical facility.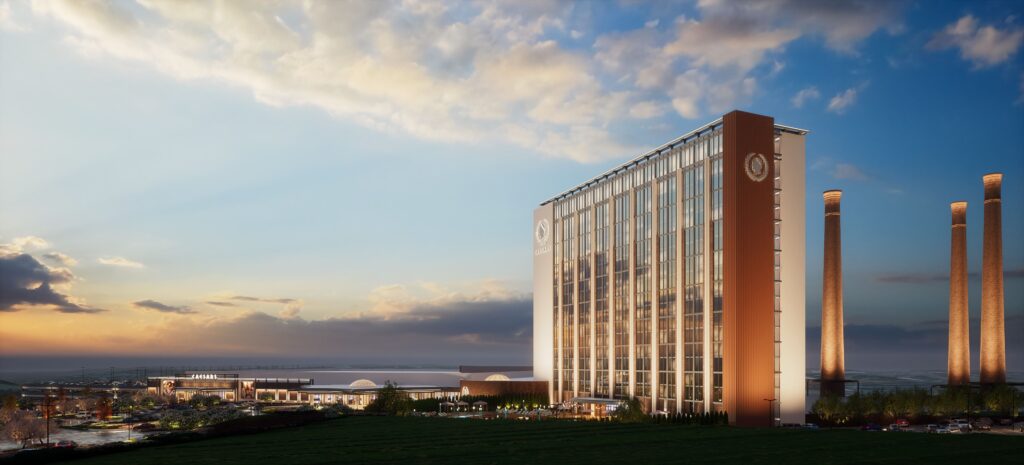 Caesars Entertainment made news last week in two states outside Nevada. The Las Vegas-based company released renderings for its planned $500 million casino resort in Danville, Virginia. The 500-room property was one of four casinos approved by voters in four Virginia cities last year. Danville is located in southern Virginia near the border with North Carolina, and the casino is expected to draw visitors from the Raleigh-Durham and Greensboro communities. Caesars Danville will include 500 hotel rooms, restaurants, entertainment offerings and a casino with 1,400-slot machines and table games, a poker room featuring the company's World Series of Poker brand and a Caesars Sportsbook. Caesars hopes to break ground on the property in December. Meanwhile, Caesars Sportsbook announced the first sports betting and sponsorship agreement between a gaming company and a university in the Southeastern Conference (SEC). The multi-year deal with Louisiana State University (LSU) includes naming rights to a club at the Baton Rouge university's stadium and branding throughout the school's athletic facilities. Caesars, which has already rebranded the Superdome in New Orleans with the Caesars name, expects to launch sports betting in Louisiana when the state goes live this year.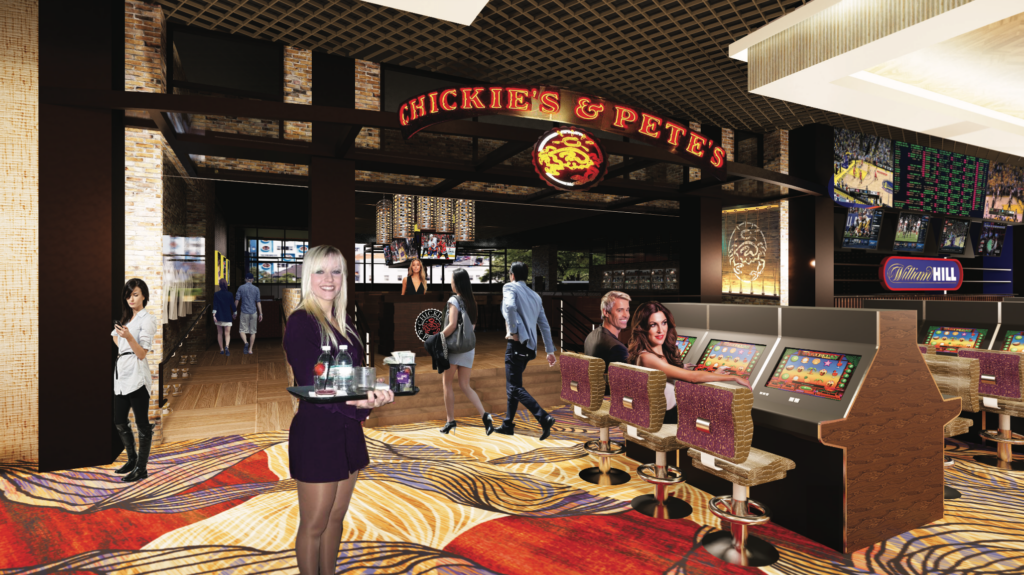 A Philadelphia sports bar that has been lauded over the years by ESPN will make its Las Vegas debut next month. Chickie's & Pete's Crab House and Sports Bar will open its first West Coast location at the Sahara on Oct. 6 with an 8,200 square-foot venue attached to the casino's sportsbook. The facility will include an outdoor patio overlooking the Strip and more than 50 televisions across the bar and dining areas. Three VIP gaming pods will include two televisions, oversized sectional sofas, video game consoles and a buffet table. Founded in 1977 by Pete and Henrietta "Chickie" Ciarrocchi, the owners added a location at Tropicana Atlantic City a few years ago and Las Vegas has been hinted at since 2018. The restaurant is famous for its "Crabfries," crinkle-cut French fries sprinkled with a blend of crab spices and served with the restaurant's white creamy cheese sauce for dipping.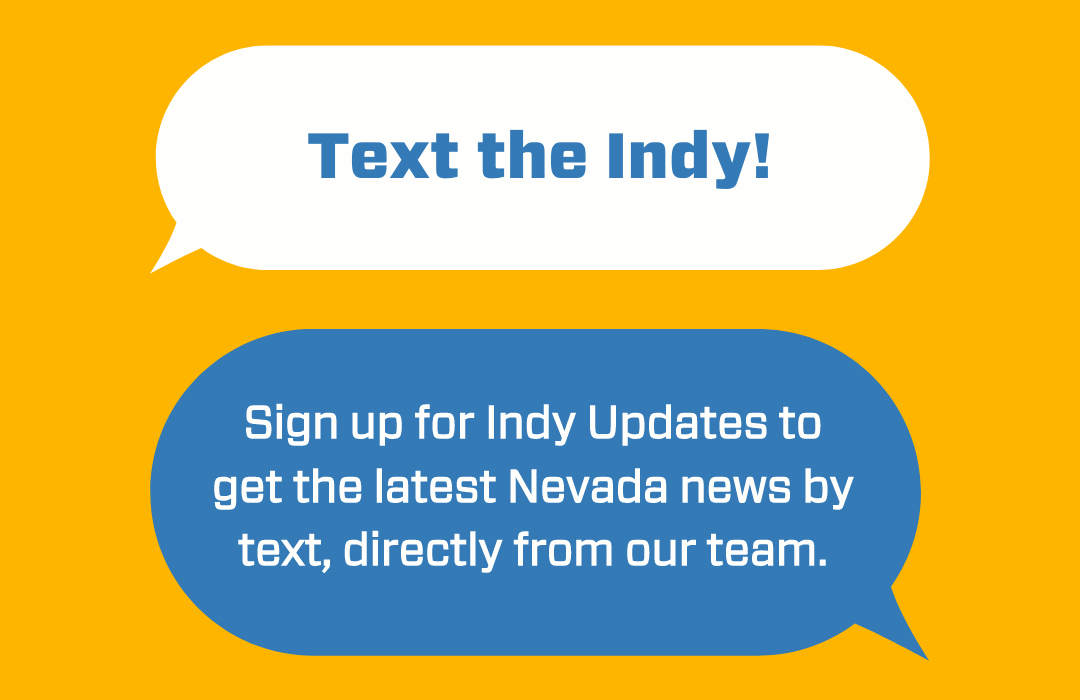 Featured Videos
Comment Policy (updated 4/20/2021): Please keep your comments civil. We reserve the right to delete comments or ban users who engage in personal attacks, use an excess of profanity, make verifiably false statements or are otherwise nasty. Comments that contain links must be approved by admin.