Indy Gaming: Expanding usage of mobile wallets and cashless payments requires education for players and casino staff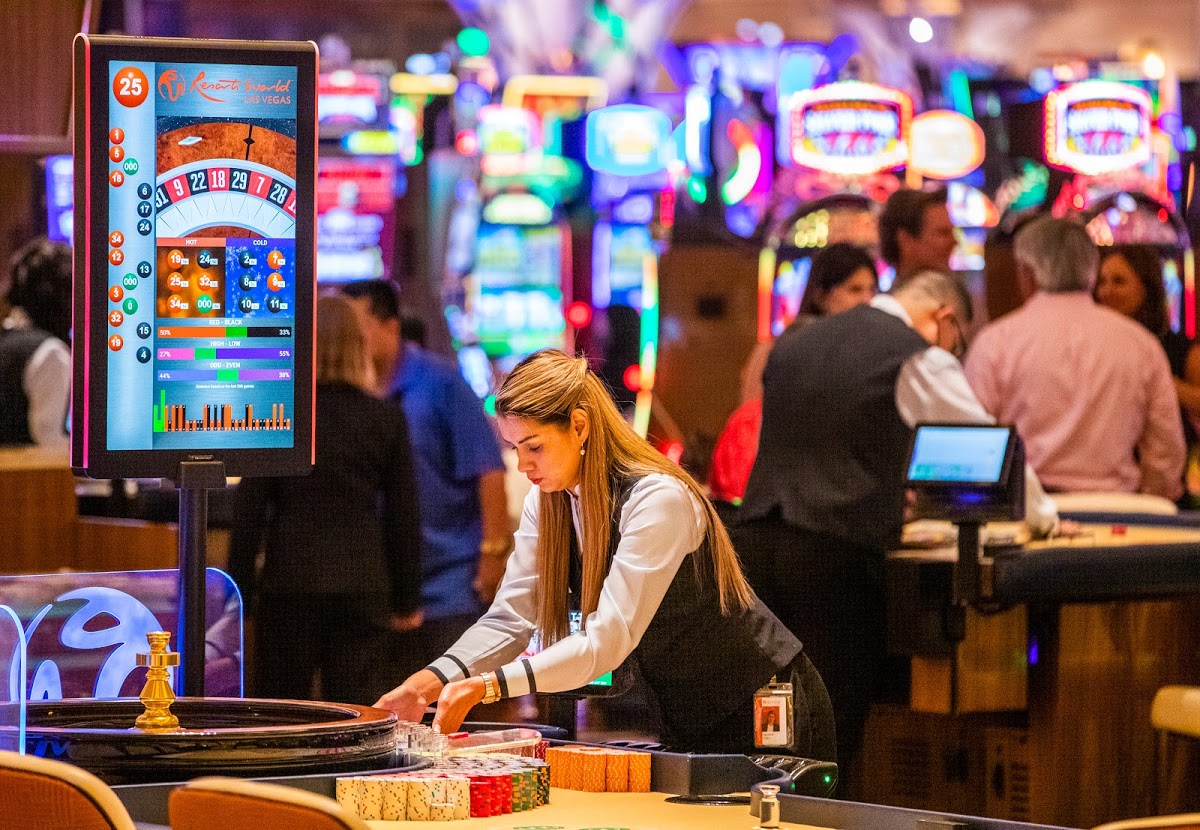 Good morning, and welcome to the Indy Gaming newsletter, a weekly look at gaming matters nationally and internationally and how they tie back to Nevada.
If a colleague or associate emailed this newsletter to you, please click here to sign up and receive your own copy of Indy Gaming in your inbox. — Howard Stutz
---
Sightline Payments Executive Vice President Omer Sattar compared the initial use of digital payment technology on casino floors to the rollout two decades ago of the now familiar ticket in-ticket out system on slot machines.
Acceptance by players was initially mixed.
Customers missed the clinking of coins into a tray and didn't understand why they received a voucher when they cashed out from a game after feeding the machine real dollar bills. Slot players had to be taught to take the ticket to a kiosk or casino cage for payment. They also needed instruction on using the receipt at another gaming device.
"There was a lot of learning and education for both players and casino staff," said Sattar, a co-founder of Las Vegas-based Sightline, a financial technology company that launched more than a decade ago.
Today, casino customers are hard-pressed to find coin-operated slot machines other than downtown in the historical second-floor gaming area at the D Las Vegas, inside the El Cortez and at a handful of rural Nevada properties.
The expanding use of digital wallets and cashless gaming in casinos will require a similar educational effort to the ticket in-ticket out system. But Sattar believes the technology will soon become commonplace.
Last week, Sightline completed $244 million in financing that will fund the company's training efforts for casino staff, pay for technology upgrades and expand usage of digital payment products. Earlier this year, Sightline completed a separate $100 million funding round that was partly utilized to acquire a digital platform for customer loyalty programs.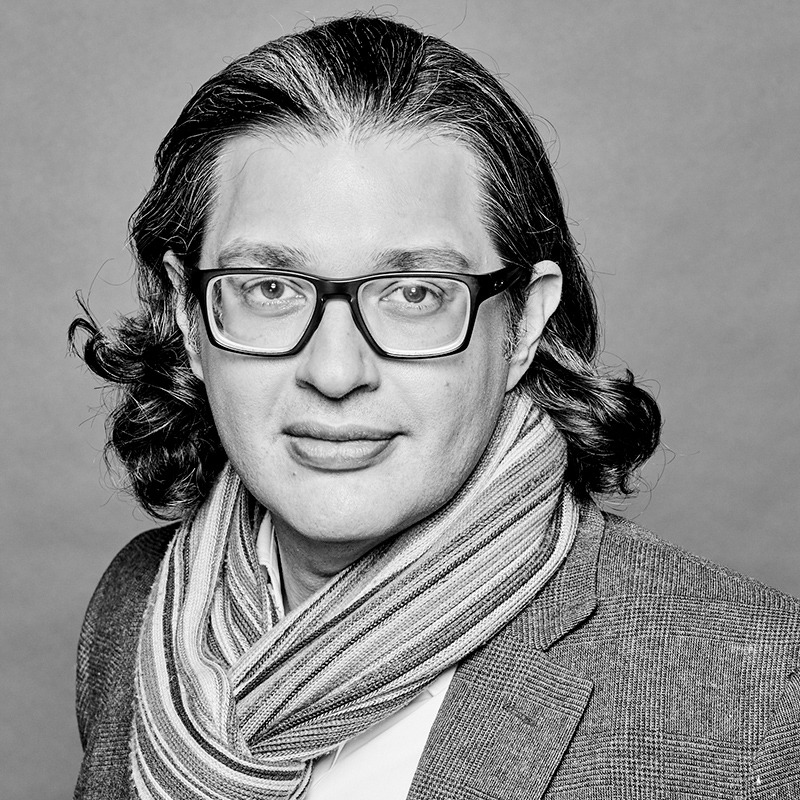 "Educating frontline casino staff is key to rolling out digital payment products," Sattar said. But that's just part of the effort. "It's a one-two punch. Not only do we have to build out our core product, but in rolling it out, we need to provide technology upgrades across the casino floor."
The good news is that unlike the rollout of ticket in-ticket out technology, gaming customers in 2021 are accustomed to paying for many products and services through digital wallets or credit cards linked to mobile devices.
"We use apps for everything, but the functionality of most casino apps has been confined to checking loyalty points or viewing maps of the casino floor," Sattar said.
With digital payment systems expanding everywhere, upgrades to casino apps are necessary improvements, he said.
The American Gaming Association's nearly two-year advocacy effort to modernize the industry and move casinos away from cash-centric gaming into a digital payment world was fast-tracked by COVID-19. Research conducted last year by the Washington D.C.-based trade organization found that more than 60 percent of casino customers wanted cashless or digital payment options.
Sightline's initial business was to provide payment systems and processes for legal online gaming. It grew quickly through the 2018 legalization of sports betting. States adopted mobile sports wagering along with retail sportsbooks.
Sightline's recent funding came from Cannae Holdings, the investment arm of Vegas Golden Knights owner Bill Foley, along with Resorts World Las Vegas owner Genting Group of Malaysia, Point Break Capital Management and Walter Kortschak, the company's founding investor. Previous funding came from hedge fund Searchlight Capital Partners.
"I think of Sightline as a company bridging the past and the future of the gambling industry," Eilers & Krejcik Gaming analyst Chris Grove said. "I think the industry needs more of those bridges in order to strike a balance between continuing to serve the customers of today while welcoming the customers of tomorrow."
Macquarie Securities analyst Chad Beynon credited Sightline, along with publicly traded gaming equipment providers Everi Holdings, International Game Technology and Scientific Games, for helping the gaming industry "advance the customer experience" with cashless and mobile wallet technologies.
"The pandemic has certainly served as an accelerator for gaming technology and cashless is one of the most important advancements the industry has seen for years," Beynon said.
Sightline was valued this month by its investors at $1 billion, making it Nevada's first "unicorn," a financial term referring to private technology companies with an appraisal of $1 billion or more.
In a statement, Foley said he was "more bullish than ever about Sightline's ability to be at the forefront of the digital transformation afoot in the North American gaming, sports, and entertainment ecosystem."
Foley commended Sightline for its part in the June 24 opening of the $4.3 billion Resorts World Las Vegas. The company was one of five gaming technology providers involved in the roll-out of cashless gaming capabilities for the new Strip property's slot machines, table games and the sportsbook.
Sattar said Sightline gained a valuable understanding of the ins and outs of the endeavor in launching cashless gaming throughout the casino. Staff from Sightline and other companies were "on the ground for weeks" as part of the training effort.
Sightline is also part of Boyd Gaming's cashless wagering rollout on slot machines in partnership with Aristocrat Technologies. A Boyd-branded mobile wallet has soft-launched at five regional casinos: Blue Chip and Belterra in Indiana; Valley Forge in Pennsylvania; Belterra Park in Ohio; and Aliante Casino in North Las Vegas.
Boyd Gaming CEO Keith Smith said in July that its mobile wallet could be live in 21 casinos by the end of the year, pending regulatory approval. He said the digital payment system was being tested in non-gaming areas of Aliante and could be available for table games as early as this fall.
Which brings Sattar to an immediate aim for Sightline — reducing the amount of time it takes for a customer to download the app and establish an account. He said the goal is lowering the time to three minutes or less, an industry standard.
"We're getting close," he said.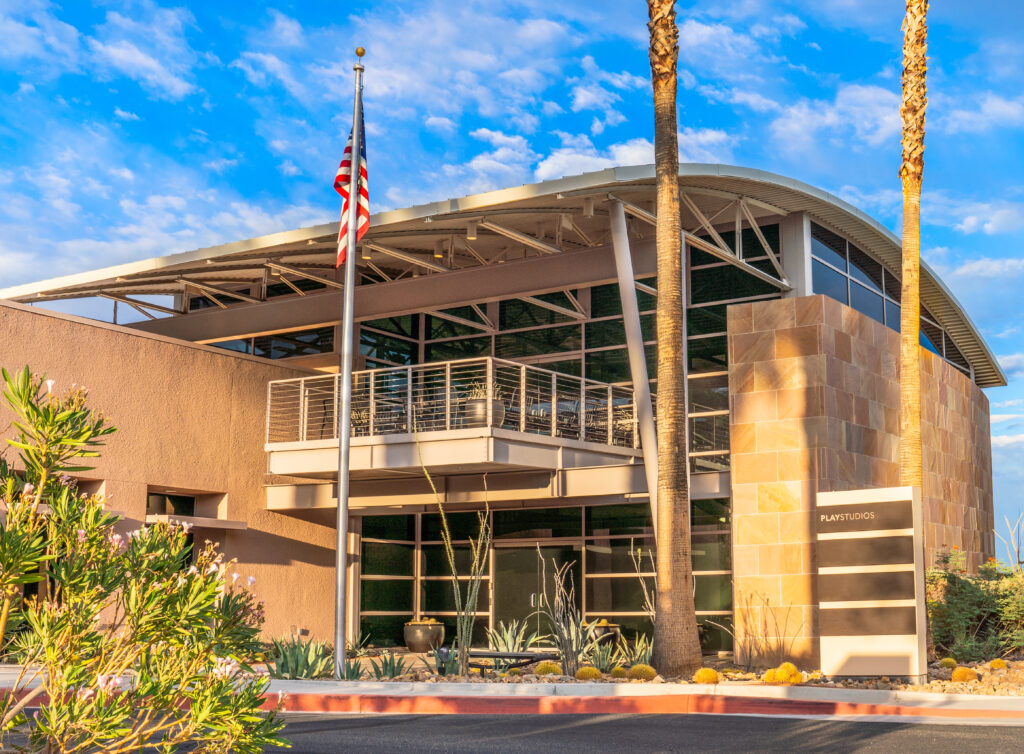 Stock price decline doesn't alter analyst's view of social game developer PlayStudios
Eilers & Krejcik Gaming analyst Adam Krejcik offered investors a positive outlook on Las Vegas-based social game developer PlayStudios in a research report released last week, despite a nearly 50 percent decline in PlayStudios' stock price on the Nasdaq since going public at the end of June.
Krejcik, a principal in the Southern California-based firm who follows the digital and interactive gaming industry, said the company's stock was battered as part of a market-wide sell-off by investors holding shares in special purpose acquisition companies (SPACs), a vehicle that took PlayStudios public.
"High redemptions rates and a flood of new companies has caused investors to sour on this space," Krejcik wrote.
He noted that PlayStudios, which he ranked as the eighth largest company in the roughly $7 billion-a-year social gaming sector, has a "strong" balance sheet with $230 million and another $150 million available in a revolving credit line.
"We believe PlayStudios will be very aggressive when it comes to [mergers and acquisitions] and is likely evaluating multiple targets," Krejcik said. "Management has stated the ability to execute [on mergers and acquisitions] was the primary reason for going public."
PlayStudios is headquartered in Summerlin and led by Chairman and CEO Andrew Pascal, a former casino and gaming equipment company executive. PlayStudios operates a large portfolio of free-to-play casual mobile and social games including myVegas Slots, my KONAMI Slots, myVegas Blackjack, POP! Slots and recently released myVegas Bingo.
Last month, PlayStudios said its release of Kingdom Boss would be delayed until the fourth quarter. The game will serve as the company's first new title outside of the social casino category, Krejcik said. PlayStudios reduced its 2021 full-year guidance for revenues and cash flow because of the delay.
Krejcik said the market for acquiring mobile games "remains extremely competitive with a number of large digital game companies, all with significant liquidity, vying for high-growth and scaled targets." He cited Zynga and Playtika as PlayStudios' primary competitors.
Although he doesn't provide stock recommendations or price-targets on companies, Krejcik said the shares of PlayStudios are "trading at a significant discount relative to the peer group."
PlayStudios controls the playRewards loyalty platform, where online and mobile players can earn real-world rewards from more than 95 partners and 290 entertainment, retail, travel, leisure and gaming brands.
PlayStudios merged earlier this year with Acies Acquisition Corp., a SPAC created by former MGM Resorts Chairman and CEO Jim Murren and two former Morgan Stanley investment banking executives. Shareholders own 64 percent of the company, and institutional investors control a combined 18 percent. Murren and the Acies sponsors own 3 percent. Following the merger, PlayStudios put 15 percent of the company on the open market.
Murren joined the board along with current MGM Resorts CEO Bill Hornbuckle.
Other items of interest:
Las Vegas-based Marker Trax, a cashless system for issuing casino markers, landed a partnership with gaming equipment provider Scientific Games. Marker Trax was founded in 2018 by gaming industry veteran Gary Ellis. The product scores and approves players for credit. The system is currently in place in Nevada at Ellis Island Casino in Las Vegas, properties operated by Golden Entertainment, including Strat Resort and Tower, and the Wendover Nugget in rural Nevada. Two Southern California tribal casinos also use Marker Trax. Scientific Games Senior Vice President Rob Bone said the system would be added to the company's cashless gaming technology. "We have followed the evolution of Marker Trax and we see low friction, player credit offerings as a compelling addition," Bone said. "This partnership enhances the player's gaming experience."
Japan's casino expansion efforts took another nosedive over the weekend. Yokohama elected an anti-integrated resort candidate as its new mayor, ending the city's quest for one of the country's potential casino licenses. Japan has debated adding casinos for more than a decade. The departure of Yokohama was a blow to Resorts World Las Vegas owner Genting Berhad of Malaysia, which had put all its chips into the city's efforts. In February, Wynn Resorts took itself out of the running for a Yokohama casino after withdrawing from the Osaka process in 2019. Las Vegas Sands withdrew entirely from the Japan effort in 2020. MGM Resorts remains heavily invested in Osaka, which one Japanese management predicted would be the only city to legalize an integrated resort.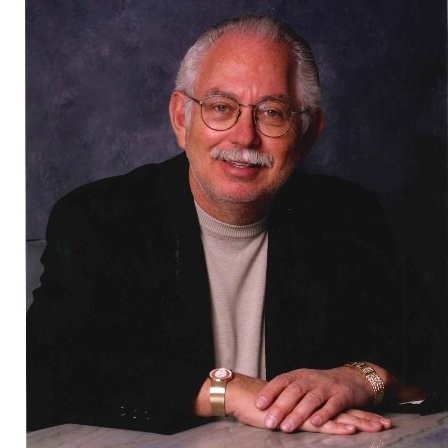 Lyle Berman has the distinction of being a member of three gaming industry halls of fame: The American Gaming Association's Gaming Hall of Fame, the Poker Hall of Fame and the Mississippi Gaming Hall of Fame. Last Friday, Golden Entertainment announced in a Securities and Exchange Commission filing that Berman, 80, was retiring from the company's board. Berman's Lakes Entertainment and Las Vegas-based Golden Gaming merged in 2015, and Berman served as a board member and consultant. He also was a co-founder in Grand Casinos, which helped establish Mississippi's casino market. In poker, Berman won three World Series of Poker individual event championship bracelets and helped create the World Poker Tour.
In an interview with reporter Tony Batt of (paywalled) Vixio Gambling Compliance, Nevada Gaming Control Board Chairman Brin Gibson said remote registration for sports wagering remains a challenge in Nevada despite its usage in other states. Nevada requires anyone signing up with a mobile sports wagering company to do so in person at a casino sportsbook. "What it really comes down to is that remote sign-up — I think some see it as sort of a camel's nose or incremental step toward potentially allowing operators that have not made the investment in brick and mortar to enter the marketplace here," Gibson said. Remote registration has been proposed, but has received harsh criticism from several casino operators. Gibson said support for remote registration is "still out there. It's still alive, and I don't know that it's going to go away."
A day after MGM Resorts set an Oct. 15 deadline for employees to be vaccinated against COVID-19, Las Vegas-based casino operator Golden Entertainment issued a similar mandate. In a letter to employees dated Aug. 17, Golden President Charles Protell wrote the company is preparing "to require unvaccinated staff at certain properties and corporate offices to present either proof of vaccination or a negative COVID-19 test on a weekly basis." In Nevada, Golden operates the Strat Tower and Resort, two Arizona Charlie's properties in Las Vegas, casinos in Pahrump and Laughlin and more than 60 taverns statewide. The company also has a casino resort in Maryland. Protell said Golden employees would receive more information on the requirement. MGM Resorts, which has 57,000 employees, was the first large nationwide casino operator and first Nevada casino company to require salaried employees to be vaccinated against COVID-19 as a condition of employment. The company is exploring an extension of the vaccine mandate to cover hourly employees and other positions.
In 1989, Deadwood, South Dakota became the nation's third legal casino market, following Nevada and Atlantic City. Voters legalized sports betting at the old west town's small stakes casinos last year. Now, casino giant MGM Resorts International is getting into the game. The company said last week that BetMGM, its 50-50 sports betting joint venture with Entain Plc., will open retail sportsbooks and provide mobile sports wagering to the small Tin Lizzie and Cadillac Jack's casinos operated by Liv Hospitality. Pending regulatory approval, BetMGM will be available in South Dakota next month, just in time for the NFL and college football seasons. South Dakota is one of 10 states that has legalized sports betting but has yet to launch operations. Sports betting is legal and active in 22 states and Washington D.C.
The Nevada Independent is raising $200,000 by Dec. 31 to support coverage of the 2024 election.
Tax-deductible donations from readers like you fund this critical work.
If you give today,your donation will be matched dollar-for-dollar.
Give + Get Matched
Featured Videos