Indy Gaming: Mathewson remembered as an industry founder and community benefactor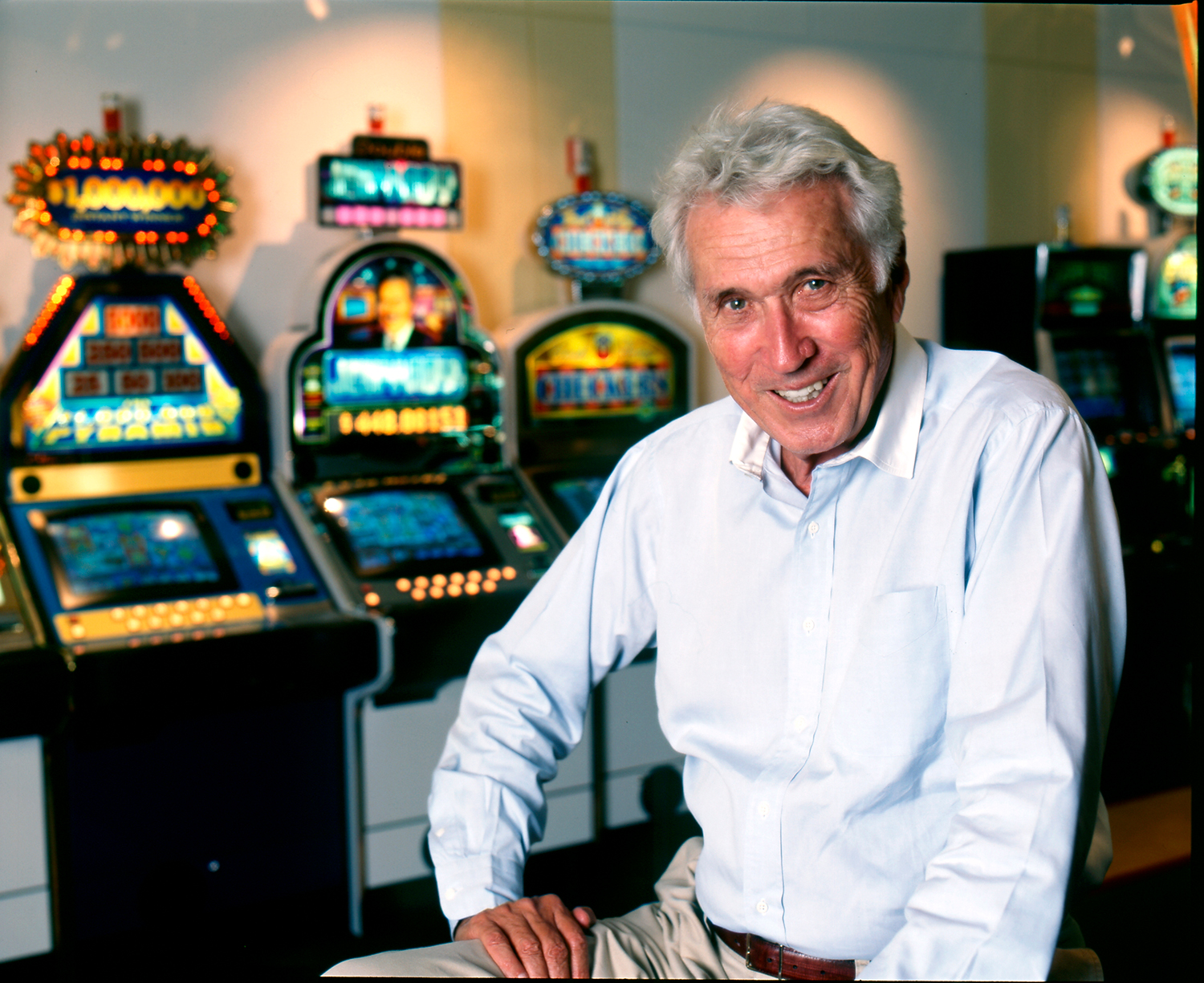 Good morning, and welcome to the Indy Gaming newsletter, a weekly look at gaming matters nationally and internationally and how the events tie back to Nevada.
If a colleague or associate emailed this newsletter to you, please click here to sign up and receive your own copy of Indy Gaming in your inbox. - Howard Stutz
---
At first, Chuck Mathewson viewed his initial investments into slot machine developer International Game Technology as a short-term deal.
However, IGT founder Si Redd asked him to join the board of the Reno-based company during the early 1980s and take a larger role in the operations. Mathewson figured the commitment wouldn't last too long.
"He really thought it was going to be kind of a short-lived situation where he could fix a couple of things (at IGT) and sell out of it at a profit," his son Robert Mathewson recalled in a recent interview.
More than 40 years later, Charles "Chuck" Mathewson, who died last week at his home in Reno at age 93, is remembered as a gaming pioneer whose leadership of IGT brought an industry-wide technology change to the slot machine floor. He helped transform IGT from a small Northern Nevada gaming machine manufacturer into the industry's worldwide standard-bearer.
Mathewson was inducted into the Gaming Hall of Fame in 1997.
"Charles, or 'Chuck' as he was known to his friends, demonstrated throughout his extraordinary life the art of the possible and helped make Nevada into what it is today," former governor and UNR President Brian Sandoval said in a statement.
Mathewson and IGT donated a combined $10 million toward construction of the Mathewson-IGT Knowledge Center at UNR, one of the most technologically advanced university libraries in the country. UNR is in the process of developing the Mathewson University Gateway — the future home of the school's College of Business, a life sciences building and a third-yet-to-be determined building.
Sandoval said the site "will be the physical manifestation of the connectivity and shared vision for the future that exists between our campus and downtown Reno."
Oddly, Mathewson originally declined having his name on the building,
"People he respected said to him, 'Chuck, you know if you put your name on this it will attract other people as well,'" Robert Mathewson said.
Growing IGT
During Mathewson's more than two decades at the helm of Reno-based IGT, the company introduced gaming innovations, such as computer-driven slot machine reels and the first wide-area progressive jackpots, commonly known as "Megabucks."
Mathewson was IGT's CEO when the company introduced "Wheel of Fortune," the slot machine based on the popular television game show that remains a staple on casino floors worldwide more than two decades later.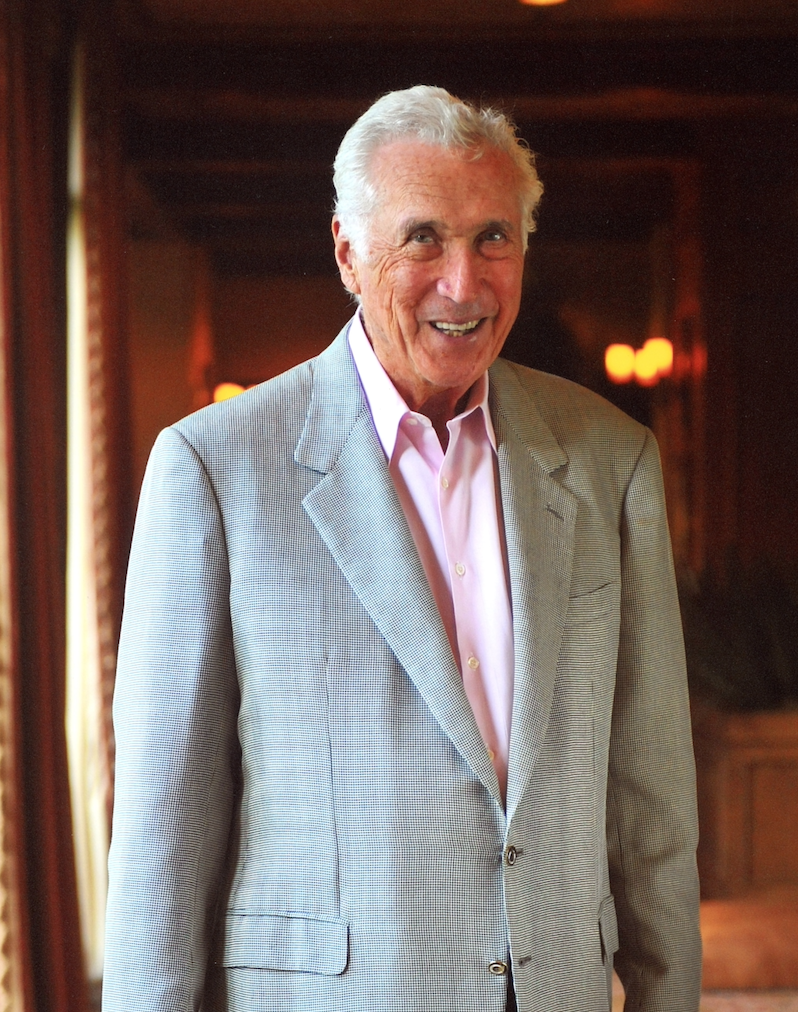 The "Wheel of Fortune" brand is now utilized across IGT's gaming, lottery and digital portfolios. The company has made more than 250 variations of the "Wheel of Fortune" slot machines and the games have paid out more than $3.3 billion in jackpots over the last 25 years.
"IGT extends its condolences to the family of Chuck Mathewson and would like to acknowledge his tremendous contributions to the gaming industry over many decades," the company said in a brief statement. IGT was acquired by Italy-based lottery giant GTECH Holdings in 2015 for $6.4 billion. The combined company retained the IGT name.
Mathewson was a Southern California-based investor in the early 1980s, having led several companies — including founding the Jefferies & Company investment firm — and was involved in businesses and arts endeavors. His investments into IGT started out slowly, but over time increased, leading to the offer from Redd.
"The next thing you know, he moves to Nevada and is telling me and everyone how much he loves it, what a great sense of community it had, and how he just loves the people working at IGT," Robert Mathewson said. "It really took his life in a different direction."
Legacy building, however, didn't drive the gaming executive, according to his son.
"He loved working, creating and doing deals," Robert Mathewson said. "What he loved most was meeting people early in their careers who were young, ambitious and working hard. He liked to help them out."
That interest in people was part of the reason IGT acquired rival slot machine developer Anchor Gaming in 2001. Anchor not only held several patents to the spinning wheel devices used in the "Wheel of Fortune" slot machine, but its chairman and CEO, T.J. Matthews, caught Mathewson's attention. Following the merger, Matthews became a board member and chief operating officer of IGT, eventually becoming chairman and CEO in 2003.
"Part of the reason he did the Anchor deal was because of T.J.," said Robert Mathewson, who served for several years as an IGT board member after his father retired. "He saw something in T.J.. If there is a legacy, I think it would be about the people he worked with and the friendships he developed."
Matthews said Mathewson was prominent throughout the entire industry.
"He was a bigger than life and an important figure that had influence in all the areas where he interacted," Matthews said. "He knew people on a much more intimate level than I did. During our expansion outside of gaming into other areas, he afforded us important introductions. He was one of three people that made a big difference in my professional life."
Supporting the gaming industry
Longtime gaming political insider and gaming attorney Frank Fahrenkopf Jr. said Mathewson was part of a small group of gaming CEOs who convinced him to start up the Washington D.C.-based American Gaming Association (AGA) in 1994. The trade organization was created to lobby against attempts at federal oversight into the rapidly expanding U.S. gaming industry.
Because IGT was the only gaming equipment provider among the founders, Mathewson was the logical choice to be the organization's first chairman. He held the role for seven years.
In 1997, the National Gaming Impact Commission was created to conduct a two-year study of the industry, and Fahrenkopf said Mathewson played key roles in advocating for the position of legal gaming.
"I always knew I could pick up the phone and call Chuck," said Fahrenkopf, who spent 19 years as the AGA's CEO. "He had great advice. He was a very wise man and had good instincts."
Fahrenkopf added the gaming industry faced headwinds from an anti-gaming movement in the United States.
"It was a tough time," Fahrenkopf said. "But Chuck was right there with good advice. He had a lot to do with our success. I don't know how we would have gotten off the ground without Chuck."
Robert Mathewson said his father "was very proud of helping create the AGA. The gaming industry needed a voice, and he was able to engineer IGT as a neutral party."
Disclosure: Frank Fahrenkopf serves on The Nevada Independent's advisory board.
Setting an example
One aspect of Chuck Mathewson's personality, according to Robert, was that he always answered his own phone.
"My father was really an old stockbroker. He was accessible and everybody was shocked by that," he said.
Mathewson remained an active investor after retiring from IGT and served on numerous boards and in advisory positions. He established the Charles N. Mathewson Foundation in 1993, which provides financial support for the arts, education, medical research, and social services.
"Chuck's example was one that all Nevadans could relate to," Sandoval said. "Respect the value of great ideas, encourage the value of great ideas in others, and use all of your energy and support in making these dreams a reality."
Reno Mayor Hillary Schieve said in a statement that Mathewson made numerous contributions to the community, including "an extremely generous gift to the Nevada Museum of Art.
"We will forever cherish these amazing contributions to our community and think of Chuck fondly whenever we get a chance to experience them," Schieve said. "I would be remiss not to recognize his unprecedented career at IGT. Transforming the company from a small Reno business to a household name known across the nation, Chuck will always be remembered as one of our region's greatest business leaders."
Mathewson died on Oct. 24 surrounded by his family. In a statement, the Mathewson family said "he came from humble beginnings and was proud of having worked in the family grocery business before serving our nation in the U.S. Army for two years." Mathewson later earned a degree in finance from the University of Southern California on the GI Bill in 1953.
Mathewson began his career in the securities business as a board marker, "the lowest position in the business because it was the only job he could get," according to his family.
"He was determined to succeed in that industry and his lifetime achievements from that inauspicious start were remarkable," the family said in a statement.
Mathewson is survived by his wife, Stacie, his five children Paulina, Robert, Curtis, Easter and Miles, and their families. A private family service will be held at a later date.
---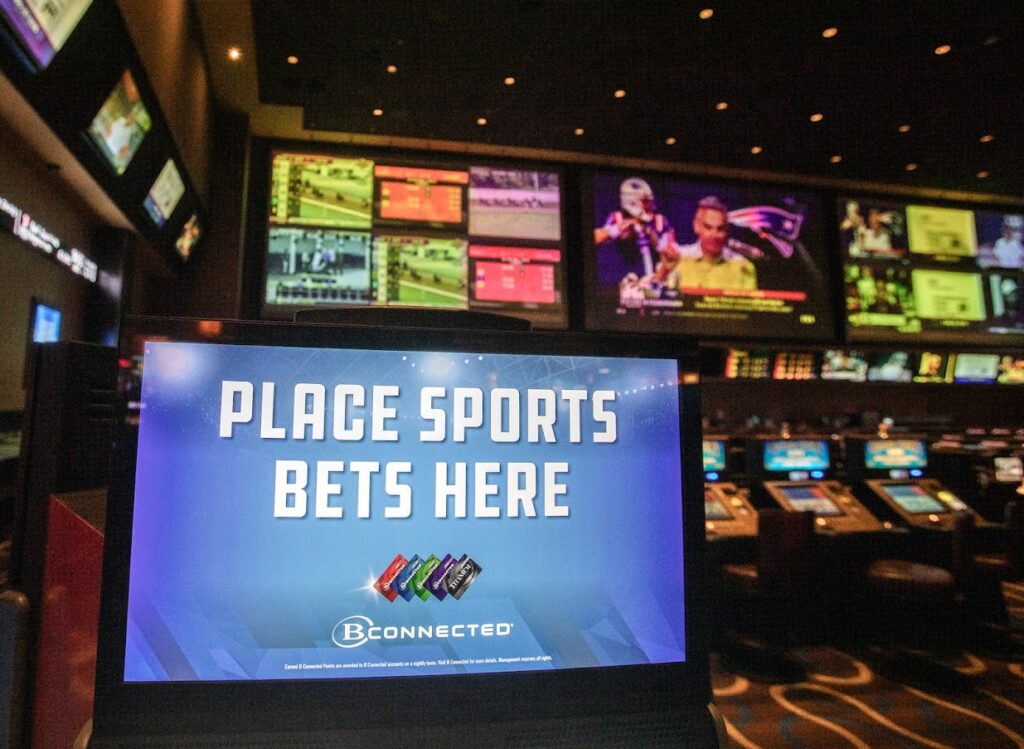 Boyd Gaming expanding its online gaming presence, but not in Nevada
Boyd Gaming expects that its digital gaming operations, which includes online casinos in Pennsylvania and New Jersey, will contribute some $20 million in cash flow to the regional gaming company's bottom line this year.
That's not a large figure for a company with 28 gaming operations in 10 states. In pre-pandemic 2019, Boyd produced almost $900 million in adjusted cash flow.
"It's not a big part of our business today, but it is a growing part, and will as time goes on become increasingly important," Boyd CEO Keith Smith told The Nevada Independent in an interview following the company's third-quarter conference call on Oct. 26.
While Boyd has long-term plans to launch its Stardust-branded online casinos in states that have legalized internet gaming and where the company has traditional casinos, Nevada isn't in the mix because the state only allows online poker.
That's not to say Las Vegas-based Boyd has shut the door in Nevada. Smith, however, didn't voice the full support for Nevada's expansion into broader online casino gaming suggested in early October by MGM Resorts International CEO Bill Hornbuckle.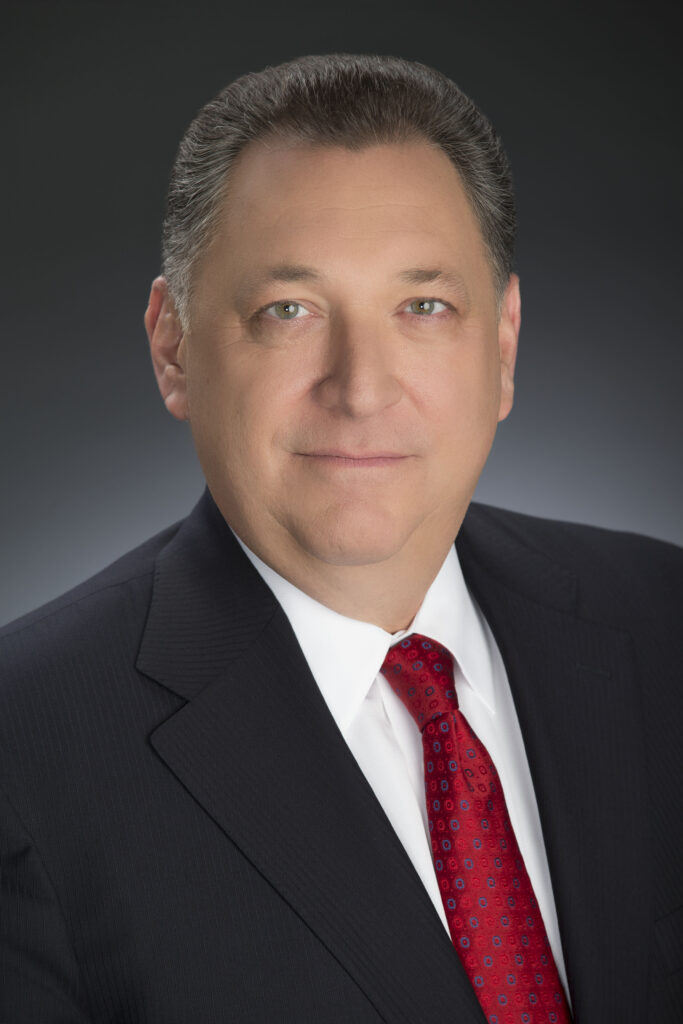 During a panel discussion at IndyFest, The Nevada Independent's annual conference centered on policy and politics, Hornbuckle said the state is "missing a significant opportunity for growth" amid reluctance to legalize online casino gaming.
"If you look at what the opportunity could be, I look forward to just talking more about all of it," Hornbuckle said. "It could be significant not only for the state, but for the industry and nationally, and potentially even on a global basis."
Smith said Boyd Gaming always thought online gaming could be a complementary business. However, every state including Nevada has different requirements, regulations and structure.
"In most every state outside of Nevada, you have limited licenses," Smith said. "So while I think it eventually comes to Nevada, there are significant nuances that need to be considered as we begin to have this conversation as a state and as an industry. We need to make sure that it gets implemented the right way. I'll leave it at that."
Boyd has 11 casinos in the Las Vegas Valley, including the small Joker's Wild Casino in Henderson and the Eastside Cannery, which has remained closed since the pandemic. The operations accounted for roughly 32 percent of Boyd's revenues in the third quarter.
Smith said Boyd has "always been thoughtful" about how the company expands its gaming footprint in the state.
"That's just what we have to do in this case," Smith said. "It's also about having the right dialogue. It isn't about being first, which we wouldn't be, but it is about doing it the right way."
Sports betting, however, is a different topic.
Boyd owns 5 percent of FanDuel, and the sports betting giant operates the activity in conjunction with the company's casino operations in five states. Louisiana, where Boyd has five casinos, will become the sixth state once the companies receive regulatory approval.
FanDuel is not licensed in Nevada, but that has not stopped Boyd from borrowing some of its partners' ideas — including recently announcing efforts to boost its mobile sports betting offerings in the state.
"That's the beauty of having a strategic partnership. You get to learn from what they do best," Smith said. "Through FanDuel and their parent company, Flutter, we have a tremendous base of knowledge. We look at what's been successful for them."
Stifel Financial gaming analyst Steven Wieczynski praised Boyd's partnership with FanDuel.
"Others are taking a more aggressive track to address the emerging U.S. sports betting opportunity," Wieczynski wrote in a research note. Although the company's stock price might not initially benefit from a market that is moving up on sports betting, he said Boyd's approach "could prove a far more efficient use of capital."
---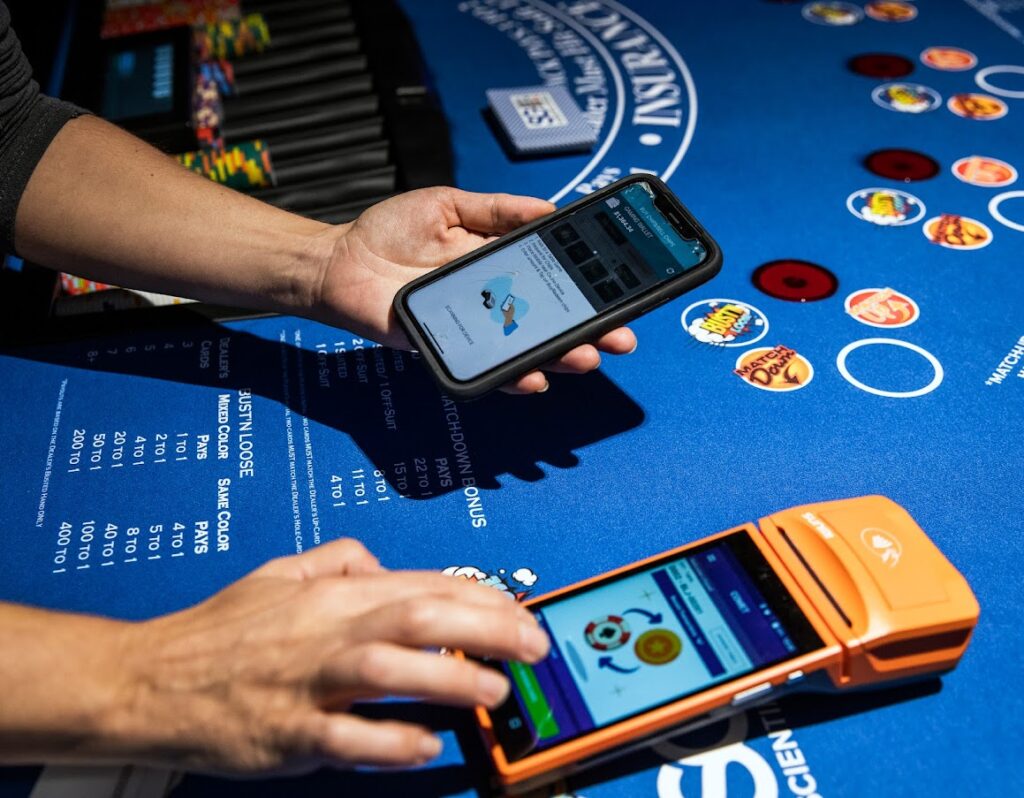 Sale of lottery and sports betting businesses will fund Scientific Games growth
A month after Scientific Games announced it was selling its sports betting division for $1.2 billion, the company signed a deal last week to part ways for its legacy lottery business for $6.05 billion.
When both transactions close next year, the Las Vegas-based gaming equipment provider will pocket some $7.25 billion – a figure far higher than analysts expected. But it's still unclear how much of the proceeds will go toward Scientific Games' stated goal of reducing a daunting $9.2 billion in long-term debt that has hung over its balance sheet for much of the past seven years.
Truist Securities gaming analyst Barry Jonas said the actual proceeds will be between $5.8 billion and $6.2 billion factoring out net operating losses, costs and tax of between 21 percent and 23 percent. Still, he said the company "will have plenty of dry powder" that could be used to expand its social gaming and digital gaming/cashless gaming businesses.
"We do however expect management to be disciplined on valuation," Jonas wrote in a research note. "Longer-term, once the full transformation is complete, we could see Scientific Games generating roughly $2 billion of (cash flow), split evenly between the segments."
Jefferies gaming analyst David Katz said as Scientific Games pays down debt, "the company will become a more broadly investable stock and in a strong position to pursue growth opportunities."
Scientific Games said in June it would focus its business on three areas: the games division that provides gaming equipment and management systems to the casino industry; development of its online gaming business; and the growth of its social gaming subsidiary, SciPlay.
"The remaining slot machine business and gaming systems business should be enhanced over time, given the personnel additions, but are not high-growth enterprises," Katz told investors.
The company's sale of its OpenBet sports wagering platform to Endeavor Group for $1 billion in cash and $200 million in stock turns the business over to the owners of UFC, the Professional Bull Riding Association and IMG Arena, a video service platform that delivers live-streaming video and data feeds some 470 sportsbooks globally.
Brookfield Business Partners is paying $5.825 billion in cash and up to $225 million based on the achievement of certain cash flow targets in 2022 and 2023 for a lottery segment, with roughly 130 government and non-government contracts in some 50 countries.
The lottery system, which will remain headquartered in Atlanta, provides instant and terminal lottery games, sports betting, lottery systems, retail tech and an online lottery platform. Scientific Games has said the lottery business is the market leader in instant games, providing 69 percent of retail sales globally.
"We conducted a thorough review of paths to divest the lottery business and we are confident that this transaction maximizes value," Scientific Games CEO Barry Cottle said in a statement.
The unanswered question in the minds of analysts and investors is Scientific Games' next move.
The company has undergone significant changes and rapid expansion. In 2013, the lottery-centric company acquired slot machine developer WMS Industries for $1.3 billion. A year later, it spent $5.1 billion to purchase Bally Technologies and solidified its focus on the casino gaming industry.
In 2020, billionaire Ronald Perelman, the company's chairman, sold his 39 percent controlling stake and new investors brought in Jamie Odell to assume Perelman's position. Odell, a former CEO of Aristocrat from 2009 to 2017, who was an advisor to Perelman and Cottle, announced the strategic review of the company's business operations.
Stifel Financial gaming analyst Jeffrey Stantial suggested the company's new leadership team will focus on using the land-based gaming business content to expand in the internet gaming market. He expects investors may learn additional details when the company reports its quarterly earnings on Nov. 9.
---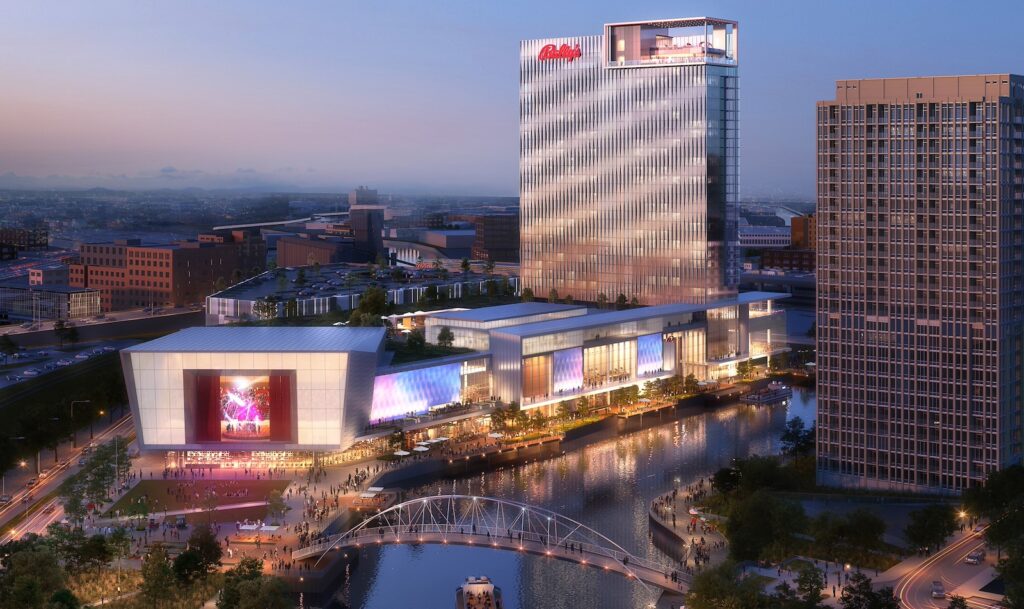 Bally's is the only casino operator with Las Vegas ties to bid on a Chicago casino
Chicago received bids from three gaming companies last week that are seeking the right to build a single casino-resort in the downtown area of the nation's third-largest city.
None currently operate a resort on the Las Vegas Strip, something that might disappoint the city's mayor, who has been the leading proponent behind the development.
Rhode Island-based Bally's Corp., Hard Rock International of Florida and Illinois-based Rush Street Gaming all submitted bids for the project, which is expected to cost more than $1 billion and would include a hotel and non-gaming entertainment attractions along with the casino.
The company that builds the downtown resort also will receive the right to operate slot machines at Chicago's O'Hare and Midway airports. Between the casino and the airports, the combined number of gaming positions (table games and slot machines) allowed is 4,000.
Chicago Mayor Lori Lightfoot said on numerous occasions she hoped the city would attract one of the major Strip casino operators to build a gaming complex in a metropolitan area of 9.5 million people and annual visitation of another 60 million people.
The only bidding company with any ties to the Strip is Bally's, which is in the process of acquiring the operations of the Tropicana Las Vegas from Gaming and Leisure Properties. The deal has been expected to close by the end of year.
Bally's proposed to develop and operate the $1.6 billion Bally's Chicago, which the company said in a statement would be its flagship resort. Bally's owns and manages 14 casinos in 10 states, including a riverboat casino in Rock Island, Illinois.
Rush Street Gaming, which operates Rivers Casino in Des Plaines – just 20 miles north of downtown Chicago — appears to have the hometown edge, but that doesn't deter Bally's Chairman Soo Kim. The company pitched two potential sites: The Chicago Tribune Publishing Center, located on the corner of Chicago Avenue and Halsted Street, and the McCormick Place Truck Marshaling Yard.
Kim said the company would partner with numerous Chicago businesses, including minority and women investors, contractors, suppliers, consultants and employees.
"This property will be built, owned, and operated by Chicagoans," Kim said in a statement. "It will generate tax revenue, create good-paying jobs, and attract international, national, and local visitors for generations to come."
MGM Resorts International, Las Vegas Sands, Wynn Resorts and Caesars Entertainment all decided against submitting bids for a project.
What scared them away was the tax structure for the deal – 40 percent on gaming revenues – and competition in Illinois, a state that has 10 casinos and more than 40,000 video gaming terminals operating in 7,670 locations. Four casinos in nearby northwest Indiana already draw business from Chicago-area residents.
Among the opportunities for the winning bidder is a license to operate a temporary casino for up to 24 months – which is subject to a 12-month extension – until the permanent casino opens.
"While we see the merits of having a flagship property in Chicago, we note the bidding process is competitive with the two well-resourced competitors." Jefferies gaming analyst David Katz said of Rush Street and Hard Rock, which is owned by the Seminole Indian Tribe.
---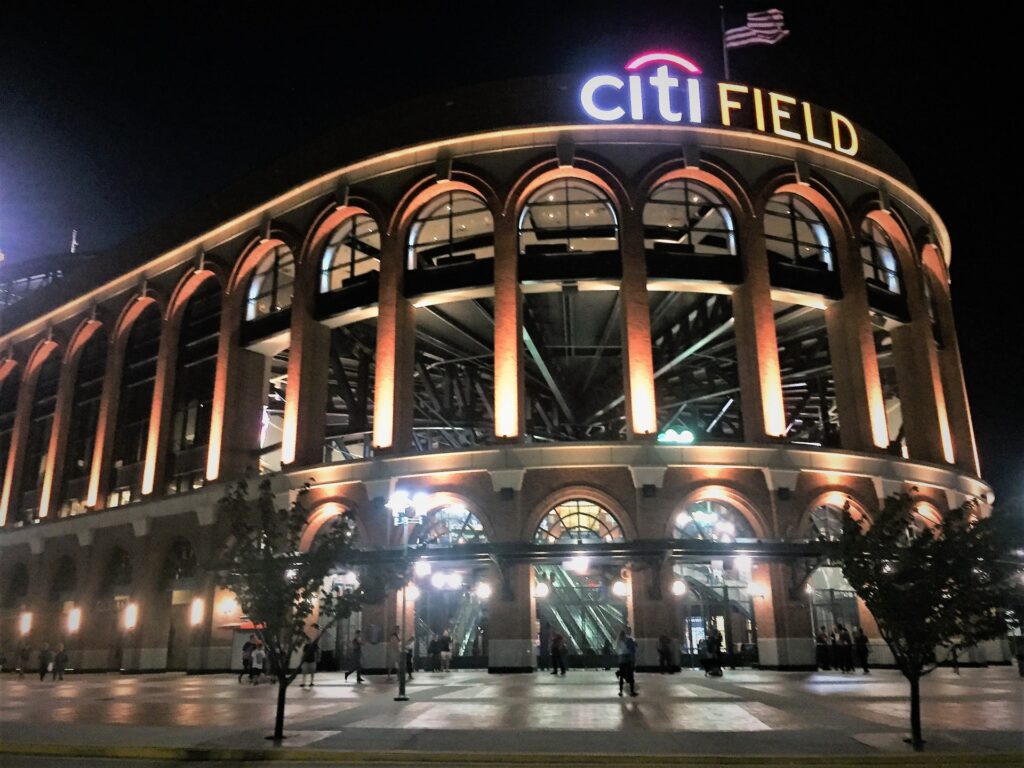 Other items of interest
Las Vegas Sands is selling its Strip holdings for $6.25 billion to VICI Properties and Apollo Global Management to focus on its casinos in Macau and Singapore. But the company, apparently, has not given up on New York City.
Sports business publication Sportico reported last week that New York Mets owner Steve Cohen was in preliminary talks with the gaming company about building a casino next to Citi Field, the Mets' home ballpark.
New York is exploring the possibility of placing casino licenses in the New York City area, an endeavor that has long interested Las Vegas Sands. Any formal plan requires regulatory and legislative approvals.
Building an integrated resort in New York City was a long-sought-after idea that Las Vegas Sands founder and Sheldon Adelson hoped to achieve. The billionaire died in January after a year-long battle with non-Hodgkins Lymphoma.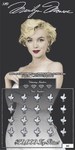 International Game Technology has long produced slot machines featuring the likeness of Marilyn Monroe. Now, the company has a deal to use the entertainer's likeness on its lottery games.
The company signed a multi-year licensing agreement with Authentic Brands Group (ABG), which owns the Marilyn Monroe Estate. IGT will develop and distribute Marilyn Monroe-themed, lottery games, including instant tickets, draw-based games and mobile and interactive games.
"Marilyn Monroe is one of the most recognizable female entertainment icons in history," IGT Chief Operating Officer of Lottery Jay Gendron said in a statement.
Nevada is one of just five states, including Utah, Hawaii, Alabama and Alaska, without a state lottery.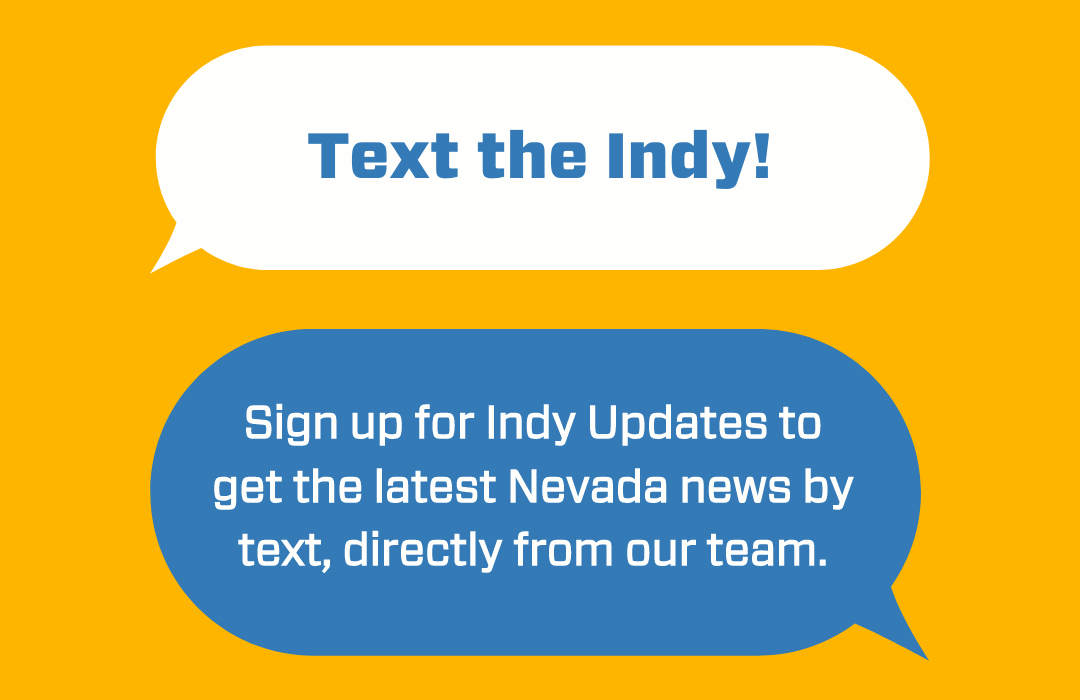 Featured Videos
Comment Policy (updated 4/20/2021): Please keep your comments civil. We reserve the right to delete comments or ban users who engage in personal attacks, use an excess of profanity, make verifiably false statements or are otherwise nasty. Comments that contain links must be approved by admin.