Indy Gaming: Major Strip casino operators snubbing downtown Chicago gaming project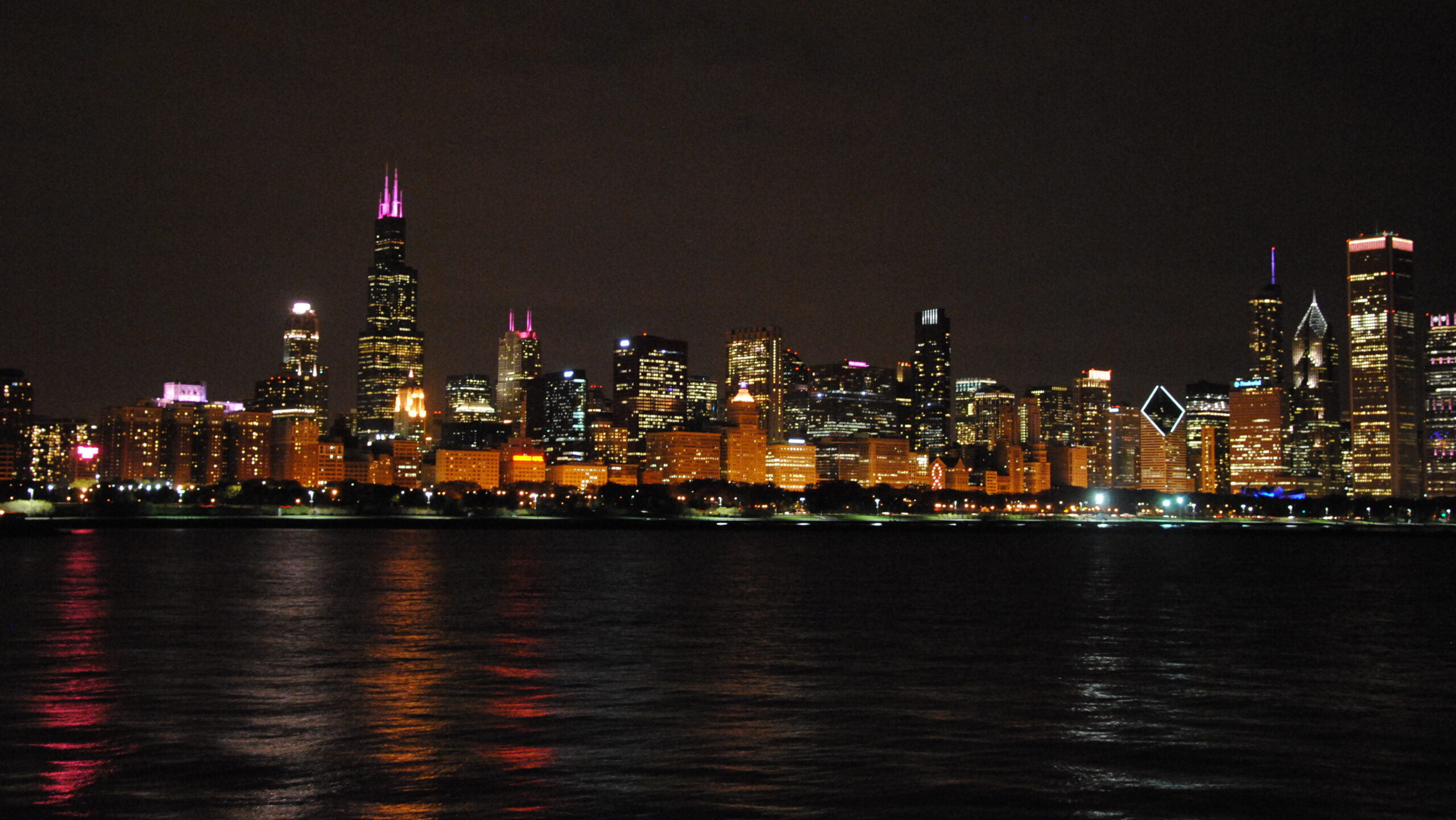 Good morning, and welcome to the Indy Gaming newsletter, a weekly look at gaming matters nationally and internationally and how the events tie back to Nevada.
If a colleague or associate emailed this newsletter to you, please click here to sign up and receive your own copy of Indy Gaming in your inbox. - Howard Stutz
---
Chicago gave potential casino developers another two months to submit a proposal for an integrated resort in the downtown area of the nation's third-largest city.
The extra time, however, won't change the opinions of Las Vegas' largest gaming companies, who have taken a pass on the Chicago opportunity.
"Extending the deadline for interested bidders will allow the city to collect as many robust, impactful and transformative proposals as possible," Chicago Mayor Lori Lightfoot said in a statement released Friday. "I look forward to seeing these bids roll in and working very closely with whichever team is ultimately chosen to develop Chicago's first-ever casino."
In reality, the mayor may only see a handful of offers.
The proposals won't come from MGM Resorts International, Las Vegas Sands, Wynn Resorts and Caesars Entertainment. The four large Strip operators decided against submitting bids for a project that Lightfoot and other Chicago leaders said was designed to attract Las Vegas Boulevard's best-known occupants.
What has scared them away is the tax structure for the deal – 40 percent on gaming revenues – and competition in Illinois, a state that currently has 10 casinos and more than 40,000 video gaming terminals operating in 7,670 locations.
Four casinos in nearby northwest Indiana draw business from Chicago-area residents. Meanwhile, the city of Waukegan, just 35 miles north of downtown Chicago, is considering bids for a gaming development from three casino operators, including Las Vegas-based Full House Resorts. Waukegan is one of five locations slated for a casino project as part of Illinois' 2019 gaming expansion legislation.
The word "oversaturated'' best describes gaming in the state.
That's not to say expansion is slowing. The state's venture into sports betting created some unique partnerships, including a deal announced last year between the Chicago Cubs and DraftKings that will land a sportsbook at historic Wrigley Field.
According to ESPN, the Commission on Chicago Landmarks unanimously voted last week to approve the plans for a two-story sportsbook adjacent to the landmark stadium.
Illinois-based Rush Street Gaming, which operates Rivers Casino in Des Plaines – just 20 miles north of downtown Chicago — seems to have the hometown edge. But Lightfoot, back in April when the request for proposals effort was launched, was hopeful the Strip would come knocking.
The idea seemed inevitable based on the response the city saw when it announced a request for information on ideas for the integrated casino resort.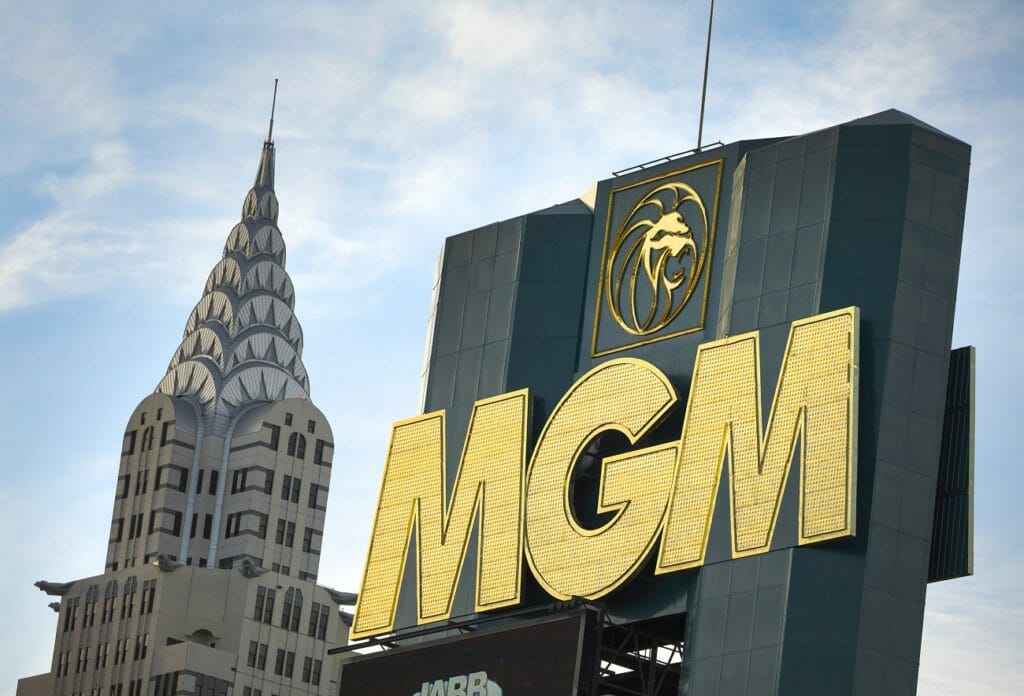 According to the summary that was released in December, MGM Resorts International and Wynn Resorts, along with Hard Rock International and Rush Street, were among 11 companies, real estate developers, consultants, and a neighborhood group that provided input to what the city termed as the first step in the planning process.
The attraction was there – a metropolitan area of 9.5 million people and annual visitation of another 60 million people.
Among the opportunities for the winning bidder is a license to operate a temporary casino for up to 24 months – which is subject to a 12-month extension – until the permanent casino opens.
Also, the casino operator can operate slot machines at the city's two major airports – Chicago Midway International Airport and Chicago O'Hare International. Between the casino and the airports, the combined number of gaming positions (table games and slot machines) allowed is 4,000.
But it wasn't enough for the Strip companies.
MGM Resorts was the first to drop out.
"Chicago is just complicated," MGM Resorts CEO Bill Hornbuckle said this spring. "The history there in Chicago, the tax and the notion of integrated resort at scale don't necessarily marry up. We're not overly keen or focused at this point in time there."
Las Vegas Sands CEO Rob Goldstein never mentioned Chicago when asked in July about potential casino developments around the country, instead citing New York City, Texas and Florida – even though none of those locations are currently considering casino expansion.
Wynn Resorts spokesman Michael Weaver reiterated his company's position that was made last month to the Wall Street Journal.
"We will not participate in the RFP for Chicago," he said in an email Monday to The Nevada Independent.
Last week, Caesars Entertainment CEO Tom Reeg was equally blunt when asked about a Chicago integrated resort during his company's quarterly conference call.
"I've got no interest in Chicago," Reeg said. Instead, he touted the company's planned Harrah's casino at a racetrack in Columbus, Nebraska.
Chicago is not deterred.
The city's upbeat statement that accompanied Lightfoot's remarks said the extension gives potential bidders "more time to fully assess the Chicago casino opportunity; conduct additional due diligence; assemble more competitive bid packages; and explore financing opportunities."
That might not solve the problem with lack of interest.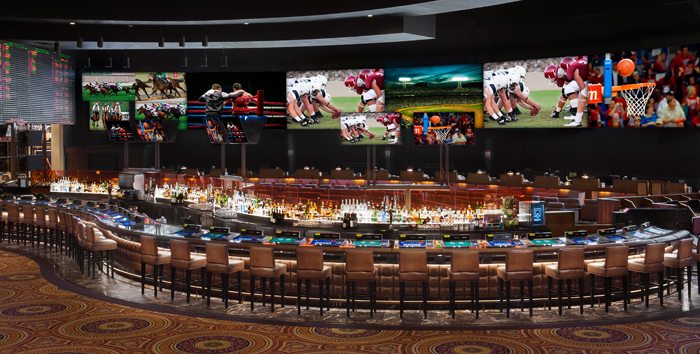 Analyst, unenthusiastic on sports betting, praises recent moves
In July, Stifel Financial gaming analyst Steven Wieczynski was hesitant to endorse the effort by Las Vegas Sands to expand into sports betting through the company's recently announced push into digital gaming.
"What we don't want to see Las Vegas Sands do is chase this sports betting/iGaming euphoria, which is going on right now," Wieczynski told investors following the company's second-quarter conference call. "Given their lack of a domestic presence, we believe they would just be overpaying for an opportunity which would probably not be overly relevant to their cashflow base at the end of the day."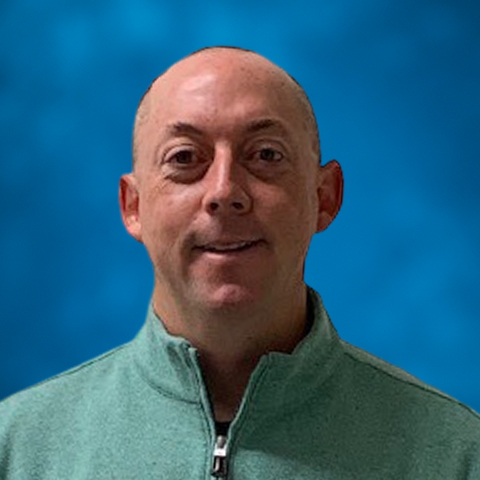 Last week, the Baltimore-based analyst had an opportunity to weigh in on two other billion-dollar sports betting efforts. But his lack of enthusiasm for the storyline – "We aren't the biggest sports betting bulls as we have indicated numerous times" – altered slightly.
Caesars Entertainment plans to spend $1 billion to expand its sports betting and iGaming presence in the U.S. as it integrates the company's customer loyalty program within an online presence acquired through its nearly $4 billion purchase of William Hill in April. Meanwhile, Penn National Gaming said it was spending $2 billion to acquire Canadian sports betting provider theScore to capitalize on an emerging market north of the border.
"Will investors feel comfortable having Caesars invest that much to grow their sports betting/iGaming business?" he asked in a research note. "This will be the most debatable subject around this story moving forward given the mixed results we have witnessed from other sports betting entities."
But Wieczynski found positives in both announcements.
He said Caesars, which operates 16 casinos in Nevada, isn't planning to spend more than 10 figures just on acquiring customers.
"We believe only a small percentage is being allocated toward that and we continue to hold the belief that Caesars is in the best position from a customer acquisition standpoint given their massive Total Rewards program," Wieczynski said.
Prior to earnings, Caesars unveiled a rebranding of its combined legacy and William Hill operations in the U.S. as Caesars Sportsbook. The company expects mobile wagering to be live in 14 states by the end of the year and has an advantage heading into the upcoming football season as one of three official sports betting partners of the National Football League.
"While we aren't the biggest believers in the sports betting opportunity, we are the biggest believers in this management team and trust their judgement that this investment will pay massive dividends down the road," Wieczynski said, adding Caesars exceeded all forecasts for cash flow following last year's $17.3 billion buyout by the former Eldorado Resorts.
"We are hoping the same comes true a couple years down the road, that this 'new' opportunity can produce more than their current $500 million to $1 billion (cash flow) projection," Wieczynski said.
As for Penn National, Wieczynski said acquiring theScore is more than just about capitalizing on the Canadian sports betting market. Integrating the platform created by theScore with Penn's current U.S sports betting operations with Barstool Sports will be an added boost.
"For many investors we talk to, the one thing missing from the Penn online story thus far has been a full, in-house technology stack," Wieczynski said. "Not only did Penn check that box today, they also greatly expanded their content/brand-based top of funnel customer acquisition opportunities and secured a likely leading position in Canada."
He said theScore reportedly had interest from other buyers without needing the supplemental technology.
"We expect Penn to derive significant value from the content/brand and positioning in Canada alone, with upside on the margins from taking remaining technology in-house," Wieczynaki said.
Penn is in the process of expanding its Barstool Sports betting presence to at least a dozen states by the end of 2021, but Nevada is not part of the growth plan. The company operates M Resort in Henderson and two small casinos in Jackpot near the northeastern Nevada border with Idaho, but is giving up its management of Tropicana Las Vegas, possibly by late fall.
Penn sold the Tropicana Las Vegas, which it has owned since 2015, to Gaming and Leisure Properties at the outset of the pandemic last year. The real estate investment trust leased the Strip resort back to Penn, but the operations are being sold to Bally's Corp.
Other items of interest: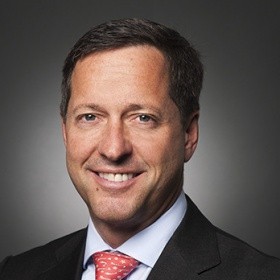 The American Gaming Association said Tuesday the casino industry nationwide is on track to eclipse 2019's record revenue total of $43.6 billion after just six months. The Washington D.C.-based trade organization said casinos nationally collected just under $25 billion in gaming revenues, an increase of 15.3 percent from this point in 2019. The AGA credited sports betting revenues of $1.8 billion through June, which has already surpassed 2020's yearly total revenues of $1.5 billion. AGA CEO Bill Miller added that brick-and-mortar casino gaming, "the backbone of this industry," had record slot machine and table game revenues. Nevada, according to the Gaming Control Board, has seen gaming revenues increase 1.5 percent through June compared to 2019, but with zero help from the Strip, which is down 11.3 percent in the year's first four months.
Accel Entertainment CEO Andy Rubenstein said the company's $140 million acquisition of Nevada slot machine route operator Century Gaming would be delayed until the first half of 2022 due a "large backlog of licensing applications." The Illinois-based company had hoped to close the transaction by the end of this year. Century is the second-largest route operator in Nevada and the largest in Montana. Rubenstein said during Accel's second-quarter earnings release last week that the backlog is in "several states." Century also provides games in South Dakota, West Virginia and Louisiana. Accel is Illinois' largest slot machine route operator with 2,527 locations and 13,177 video gaming terminals. The company said its revenue total of $202 million was the company's highest-ever for a single quarter. Gaming legislation in 2019 allowed Illinois slot routes to offer higher betting limits and add a sixth game per location.
Scientific Games is looking to sell its lottery business and sports betting operations, but don't look at International Game Technology as a potential buyer. During IGT's second quarter conference call last week, Truist Securities gaming analyst Barry Jonas asked CEO Marco Sala how the potential deal relates to the rival company. "We are focused on serving governments and licensed private operators as a [business-to-business provider]. And this role can expand that to comprise a full house lottery operation where appropriate." Scientific Games is looking to use a sale to reduce a daunting $9.2 billion in long-term debt.
On the same day DraftKings stole the sports betting headlines with its $1.56 billion acquisition of Golden Nugget's online and sports betting operations, two rivals had their own announcements. BetMGM announced two deals to give the company access into Arizona's sports betting market that is expected to launch this fall. The sports betting arm of MGM Resorts International said it will place sportsbooks in three Phoenix-area casinos operated by the Gila River Indian Community. Also, the company signed a deal with the NFL's Arizona Cardinals to build a sportsbook at State Farm Stadium in Glendale, which is near Phoenix. The deals also include mobile sports betting access through BetMGM. While the tribal casino sportsbooks will open this fall, the stadium sportsbook is targeted for 2022.
Also, WynnBet, Wynn Resorts' sports wagering entity, signed 15-time NBA All-Star and media personality Shaquille O'Neal as a brand ambassador. O'Neal will be featured in WynnBET's advertising campaigns and will attend in-person events for fans. To comply with NBA rules, O'Neal will sell his ownership stake in the Sacramento Kings.
Speaking of DraftKings, the company is a major proponent of remote registration for sports betting, where a customer doesn't need to visit a casino in order to sign up. Most of the major mobile sports betting states, such as New Jersey and Michigan, have remote registration. Mobile sports betting is often 80 percent to 90 percent of all wagers in those states. Nevada, where more than 60 percent of all sports wagers are made on mobile devices, does not allow remote registration. Las Vegas locals gaming companies have fought any change in the regulation. Could DraftKings move the needle in favor of a change? "The presence of DraftKings in Nevada will add another voice to the chorus calling for the authorization of remote sports betting registration and online casinos in the state," Eilers & Krejcik gaming analyst Chris Grove said. "On the other hand, the entrance of DraftKings may further entrench stakeholders who are opposed to expanding online gambling in Nevada. On balance, it's likely to move the state closer to an expansion of online gambling, but not necessarily to a material degree."
IndyFest is proudly sponsored by:
Comment Policy (updated 4/20/2021): Please keep your comments civil. We reserve the right to delete comments or ban users who engage in personal attacks, use an excess of profanity, make verifiably false statements or are otherwise nasty. Comments that contain links must be approved by admin.