Indy Gaming: MGM Resorts finally lands Cosmopolitan of Las Vegas, 13 years and two CEOs later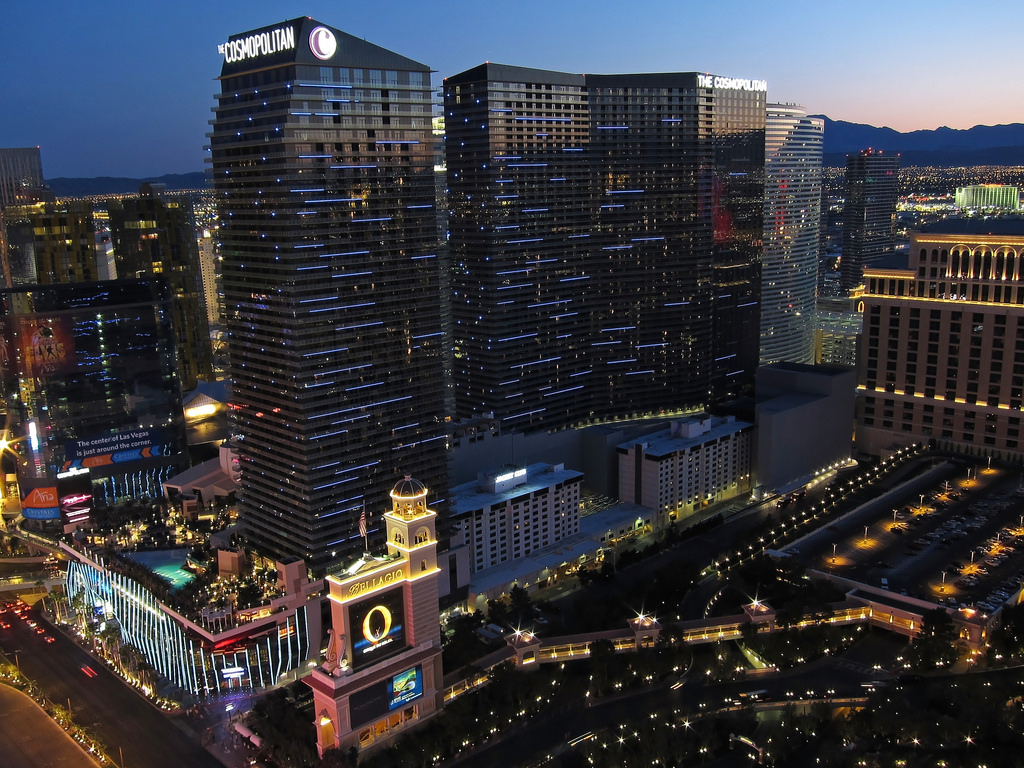 Good morning, and welcome to the Indy Gaming newsletter, a weekly look at gaming matters nationally and internationally and how the events tie back to Nevada.
If a colleague or associate emailed this newsletter to you, please click here to sign up and receive your own copy of Indy Gaming in your inbox. - Howard Stutz
---
Somewhere, Jim Murren is smiling.
In 2008, the then-CEO of MGM Mirage was scrambling to finance the remaining costs to build the massive CityCenter complex, which had a price tag of almost $9 billion. He approached Deutsche Bank with an idea to take the unfinished Cosmopolitan of Las Vegas off the financial institution's hands. Deutsche Bank had acquired the debt-ridden property out of foreclosure.
MGM and joint venture partner Infinity World would assume control over the Cosmopolitan in exchange for ownership shares in CityCenter. Deutsche Bank would also provide the joint venture with a loan of $1.2 billion to complete CityCenter.
"I thought it was a clever idea," Murren said in a 2009 interview. "Nobody else did."
Deutsche Bank eventually opened the Cosmopolitan in 2010 at a cost of $3.9 billion. New York-based investment firm Blackstone paid $1.73 billion for the hotel-casino in 2014, spending another $500 million on property upgrades, renovating the 3,000 hotel rooms and suites and adding new restaurants and bars.
On Monday, Blackstone said it was selling the Cosmopolitan for $5.68 billion.
A partnership between Stonepeak Partners, Cherng Family Trust (founders of the Panda Restaurant Group that includes the Panda Express chain) and Blackstone's real estate investment trust is paying $4.055 billion for the 8.7-acre Strip land parcel and the resort complex. MGM Resorts International is paying $1.625 billion to operate the Cosmopolitan and will pay annual rent of $200 million to the new landlords.
"The Cosmopolitan brand is recognized around the world for its unique customer base and high-quality product and experiences, making it an ideal fit with our portfolio," MGM Resorts International CEO Bill Hornbuckle said in a statement.
The transaction gives MGM Resorts control of gaming on the west side of the Strip, between Flamingo Road to the north and Russell Road to the south, covering eight resorts.
"While one could argue MGM has enough Las Vegas exposure and management has discussed potential regional expansion, we think the deal makes sense from a strategic perspective," Truist Securities gaming analyst Barry Jonas said, citing the Cosmopolitan's strong brand and location adjacent to Bellagio and the City Center complex.
Wells Fargo gaming analyst Daniel Politzer had a similar assessment. He said MGM Resorts' adjacent properties made the company "the natural owner" for the Cosmopolitan.
"MGM Resorts was likely one of the few companies that could extract meaningful synergies that also had the capital to make the acquisition," Politzer said.
MGM Resorts said in a statement The Cosmopolitan of Las Vegas generated revenues of $959 million and $316 million in cash flow in the 12 months that ended on Feb. 29, 2020 – all prior to the pandemic. The resort generated $234 million of net revenue and $92 million of cash flow in the quarter that ended June. 30.
Macquarie Securities gaming analyst Chad Beynon said Cosmopolitan is the perfect addition to MGM Resorts portfolio.
"Cosmopolitan carries a younger customer base, which will bode well with MGM's omnichannel approach of cross-selling database members into its online betting platform," Beynon said.
The deal won't close until sometime in the first half of next year.
By then, MGM Resorts won't own any of its Las Vegas Strip casinos and will be leasing the operations from two real estate investment trusts (REITs), VICI Properties and Blackstone.
On Tuesday, MGM Resorts completed its $2.125 billion purchase of the 50 percent stake in the CityCenter complex owned by Infinity World – the investment arm of the United Arab Emirates. The casino operator and the Blackstone REIT closed the $3.89 billion sales and leaseback of the Aria Resort and Vdara non-gaming hotel within the 67-acre CityCenter complex. The Blackstone REIT already owns Bellagio and will be partners in MGM Grand Las Vegas and Mandalay Bay with VICI once the company's $17.2 billion acquisition of rival REIT MGM Growth Partners is finalized.
Murren, who resigned as CEO of MGM Resorts in March 2020, said in the 2009 interview his idea was to make Cosmopolitan part of the second phase of CityCenter.
It took 13 years, but it appears Murren's original idea is finally becoming a reality.
---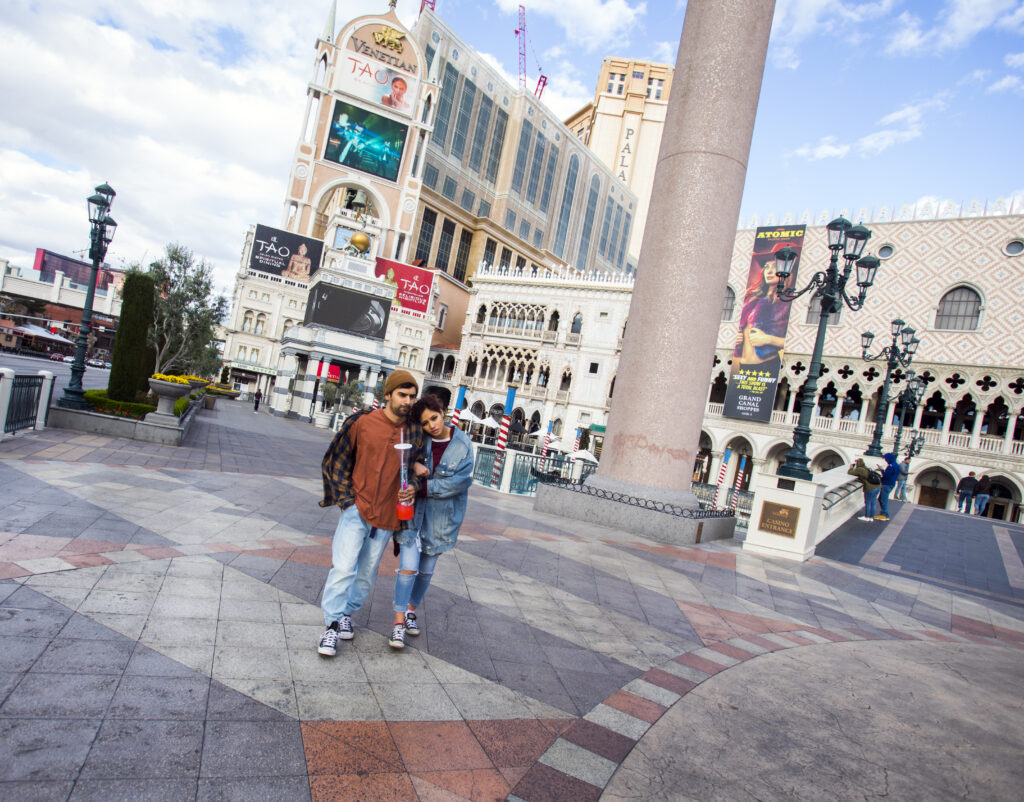 Rodio is the new CEO at Great Canadian Gaming, but is it a prelude to a Las Vegas return?
Former Caesars Entertainment CEO Tony Rodio is now managing Canada's largest casino operator.
But could this new position be a short-term stint for the veteran gaming operator, whose 40-year career includes overseeing corporate raider Carl Icahn's former casino holdings in Las Vegas and Atlantic City?
Private equity giant Apollo Global Management last week hired Rodio as CEO of Great Canadian Gaming, a Toronto-based company that the firm took private in a $2.48 billion buyout. Great Canadian has 25 casinos in four provinces, including flagship resorts near Toronto and Vancouver that feature hotels and concert venues.
Apollo, which once owned Caesars Entertainment, is in the process of buying the operating company for the Las Vegas Strip operations of Las Vegas Sands – Venetian, Palazzo and Sands Expo and Convention Center – for $2.25 billion. Real estate investment trust VICI Properties is buying the real estate and buildings for $4 billion and will become Apollo's landlord.
Venetian Operating Co. CEO George Markantonis has held the position since March 2015 and is expected to continue in that role once the transaction closes, possibly by the end of the year.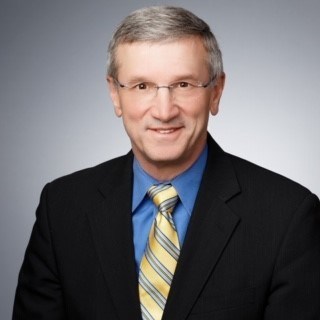 But could Rodio be part of Apollo's longer term plans?
Brendan Bussmann, a partner in Las Vegas-based gaming industry consultant Global Market Advisors, believes it's a possibility.
"With Apollo's latest acquisitions in the gaming sector, this may not be the last time we have seen Mr. Rodio," Bussmann said. "While the Venetian has an experienced property management team that will likely stay through the transition from Las Vegas Sands to Apollo, the long-term play may be to bring him back into the fold into Las Vegas because of his extensive experience in the market."
Apollo Partner Alex van Hoek, who is now chairman of Great Canadian, said landing Rodio showed the new ownership's commitment to improving operations north of the border.
"Tony is one of the industry's most accomplished executives, and we are confident that his experience leading businesses through transformative periods of innovation and growth will help to take Great Canadian to new heights," van Hoek said.
Rodio spent more than a year as Caesars' CEO after Icahn became the casino company's largest shareholder in early 2019 with a 20 percent stake acquired through a series of stock transactions. He was given several seats on the Caesars board and the control over hiring a new CEO. Icahn was pushing to sell or merge Caesars with another casino operator.
Two months after Rodio was named CEO, Caesars announced a $17.3 billion merger with Reno-based regional casino operator Eldorado Resorts. With Eldorado as the acquiring partner and CEO Tom Reeg waiting in the wings, Rodio was entrusted with operating Caesars' properties during the regulatory review.
But COVID-19 stretched the process out until the sale was finalized in July 2020. During those 13 months, Rodio was credited with keeping the operations on track in 16 states and reopening casinos across the country under health and safety protocols after their closures due to the pandemic.
After the sale closed, Rodio stayed on with Caesars briefly as a consultant, overseeing the company's expansion into Danville, Virginia, which included a successful ballot referendum last November.
For now, Rodio is focused on relaunching Great Canadian, which experienced COVID-19-related closures.
"Great Canadian is an incredible gaming and entertainment franchise," Rodio said in a statement. "Together with Apollo and my management team, we see tremendous opportunity to build on Great Canadian's leading market position, improving the guest experience and entering new channels for growth."
As a loyal lieutenant for Ichan, Rodio led the billionaire's seven-casino Tropicana Entertainment that was sold in 2018 for $1.8 billion to Eldorado and real estate investment trust Gaming and Leisure Properties. He spent more than three decades in Atlantic City, helping to lead the Boardwalk gaming community's growth and a subsequent resurgence after new competition sent the market into a prolonged nosedive.
Rodio spent seven months in between Tropicana and Caesars as CEO of Las Vegas-based regional casino operator Affinity Gaming.
Bussmann said Apollo may have grabbed Rodio with its Las Vegas expansion in mind.
"Mr. Rodio has been through some challenging transitions only to leave the companies in a better position than when he started," Bussmann said. "As Apollo continues to invest in gaming, it would not surprise me if they put to use his expertise in the other investments they have in the gaming sector."
---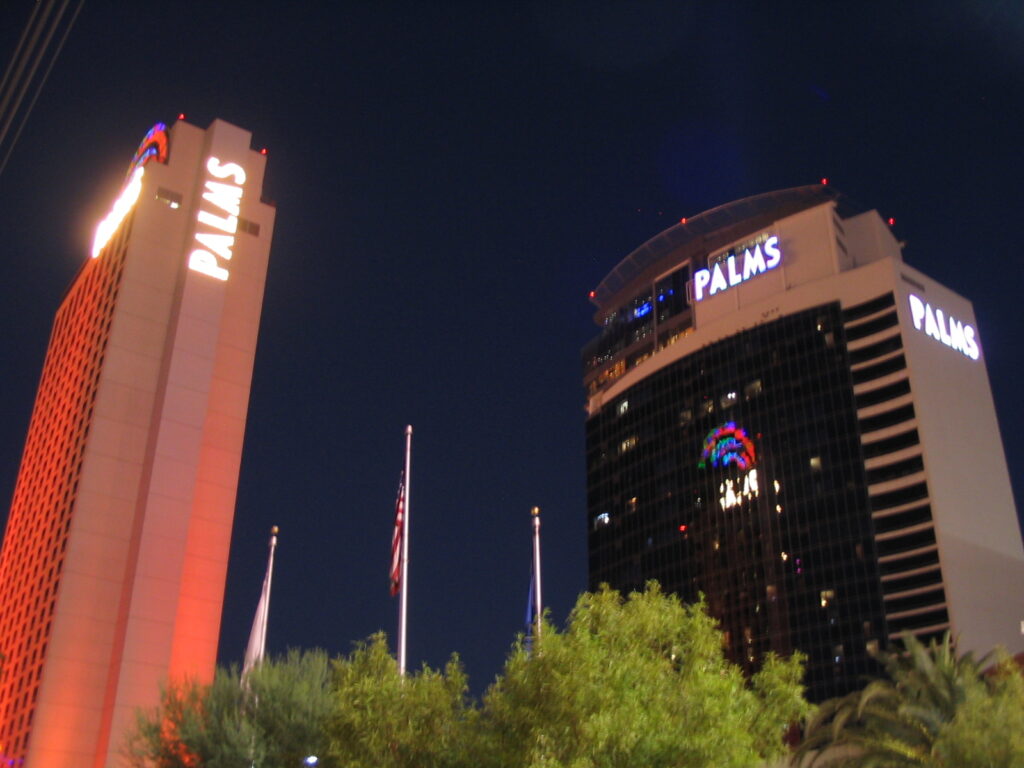 Veteran gaming executive Cynthia Kiser Murphey to oversee the off-Strip Palms
The $650 million purchase of the Palms Resort-Casino by Southern California's San Manuel Indian tribe is awaiting regulatory approval, but the property has a general manager.
Long-time Strip gaming executive Cynthia Kiser Murphey will oversee the 700-room resort, which has been closed for more than 18 months. San Manuel is buying the property from Red Rock Resorts, which closed the casino at the outset of the pandemic. It was one of four casinos not reopened by the company when gaming resumed after a 78-day shutdown.
San Manuel will become the first tribe to own and operate a casino-resort in the Strip corridor. Connecticut's Mohegan Gaming, the business arm of the Mohegan Indian Tribe, manages the casino space inside Virgin Hotels Las Vegas.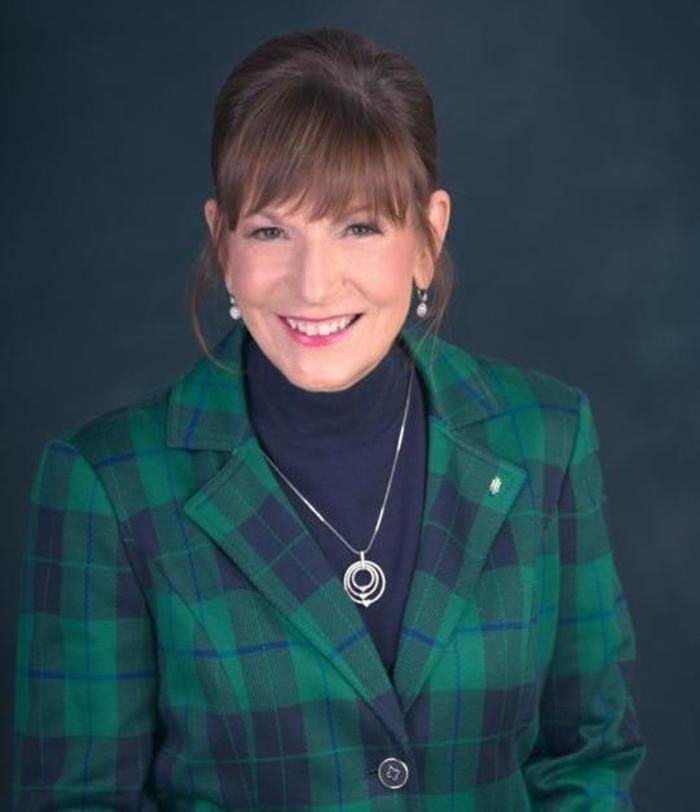 "It was important to our board that we find a leader for the Palms who shares our values, personifies our commitment to diversity, and exhibits a leadership style that puts people first," San Manuel Gaming and Hospitality Authority Chairperson Latisha Casas said in a statement. "Upon meeting Cynthia, it was clear that she has all three and more."
Kiser Murphey was president of MGM Resorts International's New York-New York Hotel-Casino on the Strip for more than 10 years and held several leadership positions with the corporation from 1992 to 2008, including senior vice president of human resources.
Since 2020, Kiser Murphey has been CEO of a large benefits fund.
Through a spokeswoman, Kiser Murphey declined to comment beyond the statement released by the tribe.
"The Palms is an iconic property with a rich connection to the community," she said. "I look forward to strengthening those ties while working with the team to create a wholly unique experience for team members and customers that reflects the San Manuel Gaming and Hospitality Authority's values and culture."
San Manuel announced the acquisition of the Palms in early May and hopes to close the transaction by the end of the year. Prior to the sale, the hotel-casino had multiple casual and upscale dining options, meeting and convention space, a 2,500-seat theater, and a pool and spa. The Palms Place condominium tower is attached to the resort.
The tribe has not discussed the status of the restaurants, a few of which were operated by celebrity chefs. Also, the Palms workforce was laid off after the closure by Red Rock Resorts' operating subsidiary, Station Casinos.
Red Rock spent more than $1 billion on the Palms, acquiring the property in 2016 for $321.5 million and another $690 million on a redevelopment effort that became a financial drain.
Much of the cost overruns were because of exorbitant spending on Kaos, a flashy 73,000-square-foot indoor-outdoor nightclub and day club attached to the pool area. The club closed seven months after opening in 2019 and the company reported $34 million in one-time charges during quarterly earnings, which included buyouts of contracts covering high-priced celebrity performers and DJs.
The property was also loaded with high-priced artwork, including several pieces created by Damian Hirst.
---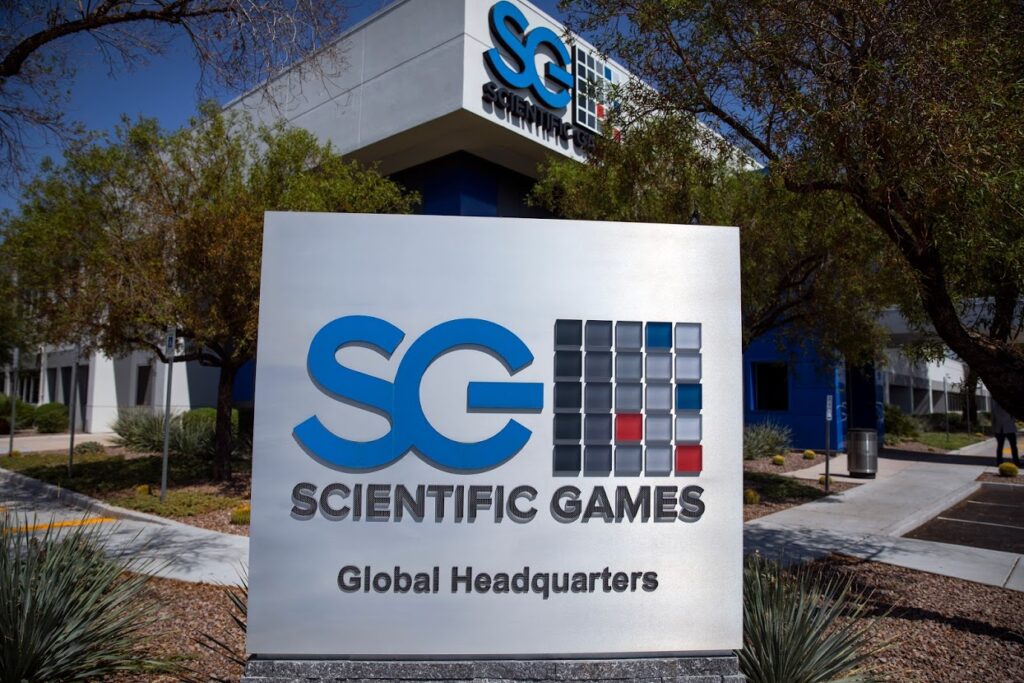 Other items of interest:
Scientific Games is set to sell its OpenBet sports betting platform to Endeavor Group Holdings, a global sports and entertainment company that owns the Las Vegas-based UFC, for $1.2 billion. Scientific Games announced in June it was looking to sell its sports betting and lottery divisions to help pay down long-term debt of $9.2 billion.
The company will receive $1 billion in cash and $200 million in stock. The transaction is expected to close by June 2022. OpenBet offers sports content, technology and services to casino and sports betting operators. It is used in 24 sportsbooks in 12 states.
"The transaction is a significant milestone towards optimizing our portfolio and de-levering the balance sheet to enhance our financial flexibility," said Scientific Games CEO Barry Cottle.
The American Gaming Association released new research last week showing Americans increasingly view gaming as a responsible economic driver and a community partner. The study was part of the week-long Responsible Gaming Education Week, which is sponsored by the AGA.
According to the study, which came from two online polls, two-thirds of adults view the industry as a positive economic contributor that provides high-quality jobs, while 73 percent support legalized sports betting in their state.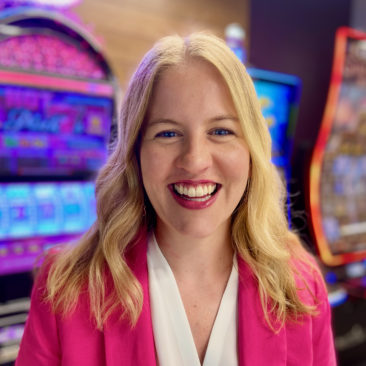 The study found the percentage of Americans who believe the gaming industry is committed to responsible gaming activities has increased by nearly 40 percent since 2018. Nearly 80 percent of gamblers are aware of industry-provided responsible gaming resources — pointing to specific measures like deposit limits, casino employee training, and time limits as most effective.
Cait DeBaun, theAGA's vice president of strategic communications and responsibility said gaming companies and casino operators promoted the industry's responsible gaming commitment on social media, through employee training, and through news releases and announcements. The AGA said it's Have A Game Plan. Bet Responsibly. campaign picked up seven new partners during the week, bringing the total to 19 since the campaign was launched a year ago.
"We are making steady progress in our mission to unite the broader sports betting industry around a strong, consistent, and fan-focused responsible gaming platform," DeBaun said.
UNLV's International Gaming Institute is receiving a founding grant from the Entain Foundation for a betting and gaming research initiative concerning responsible gaming. The announcement was made as part of Responsible Gaming Education Week. UNLV said the initiative will allow the school to take a multidisciplinary approach and develop strategies and establish evidence-based best practices that translate research insights into operational programs.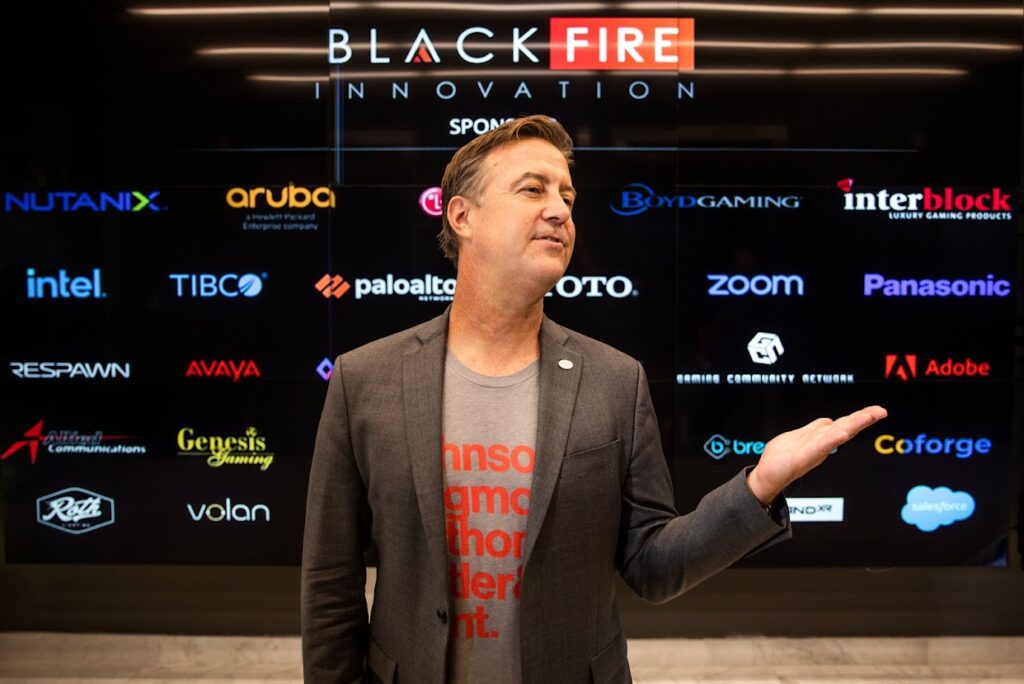 The initiative will focus on all gaming, including sports betting, online gaming and esports wagering. The study will cross areas related to problem gambling, responsible gaming, public health, education, economic impacts, research and technology. The Entain Foundation is funded by United Kingdom betting giant Entain Plc., which is the 50-50 joint venture partner with MGM Resorts International in sports betting operator BetMGM.
"For the first time in this field, this initiative brings vital academic research in the U.S. to the public domain in dozens of applied settings," Bo Bernhard, executive director of the Gaming Institute, said in a statement. "We are actively moving beyond the traditional 'research center,' since this project will translate scientific research into actionable, operational programs that can be implemented in real venues by operators, regulators, legislators, clinicians, and other stakeholders."
Speaking of Entain Plc, news last week that DraftKings is offering $20 billion to purchase the company led to speculation that MGM Resorts would acquire the 50 percent of BetMGM that is owned by Entain. Wells Fargo gaming analyst Daniel Politzer put a price tag on what the deal would cost – roughly $5.04 billion.
Politzer told investors the DraftKings offer presents an opportunity for MGM Resorts to remove any overhanging issues on the company's stock price. Earlier this year, MGM Resorts offered to buy Entain for $11 billion, but the deal was rejected by the company as too low.
"For DraftKings, we think the transaction makes both strategic sense … and financial sense," Politzer said.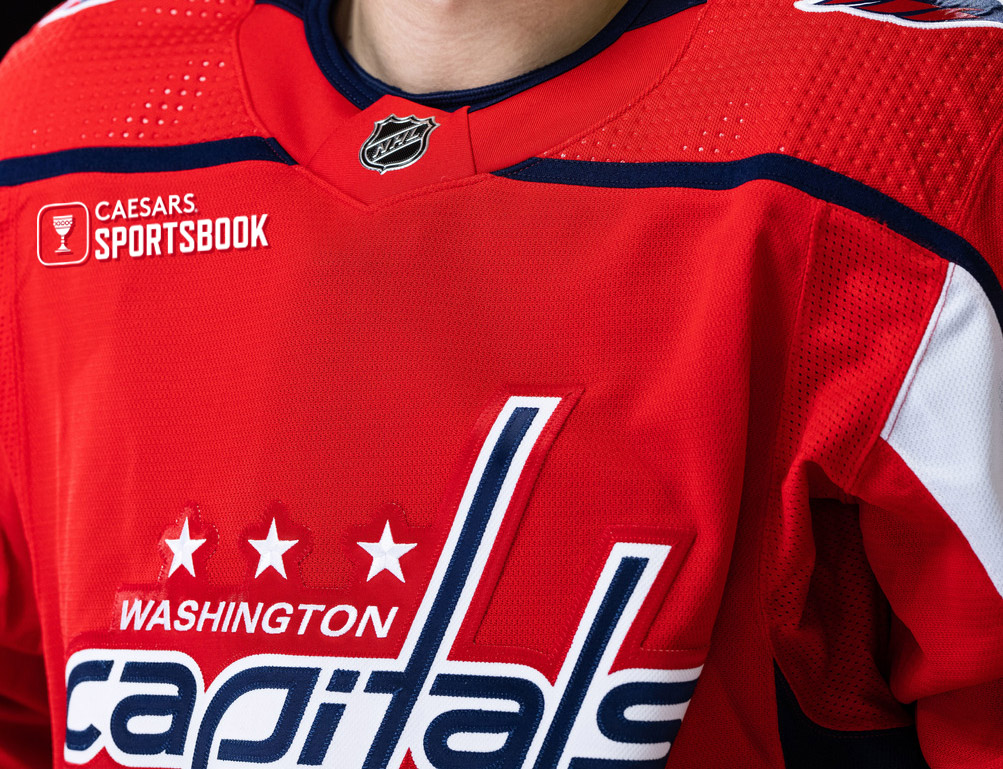 The National Hockey League's jersey advertising program won't kick in until the 2022-23 season. But Caesars Sportsbook isn't waiting around. The company signed a multi-year partnership with the Washington Capitals to place its Caesars Sportsbook logo on the team's home and third jerseys worn for games played at Capital One Arena.
The 3-inch by 3.5-inch patch is positioned on the upper right chest area of the jersey. The deal makes sense since Caesars already operates a sportsbook at the Washington D.C. arena that opened last spring. The agreement is the first since the NHL announced the program and, obviously, the first deal involving legal sports betting.
"We love blazing trails, and we are always looking for innovative opportunities that drive engagement and storytelling for fans," Chris Holdren, co-president of Caesars Digital, said in a statement. The agreement also includes a Caesars hospitality space and VIP seating at Capital One Arena.
The Reno Sparks Convention and Visitors Authority approved a $57,776 bonus for CEO Charles Harris last week, but the decision wasn't unanimous. Reno Mayor Hillary Schieve and Rick Murdock, vice president of government affairs for Caesars Entertainment's three Reno casino-resorts known collectively as The ROW, voted against the decision.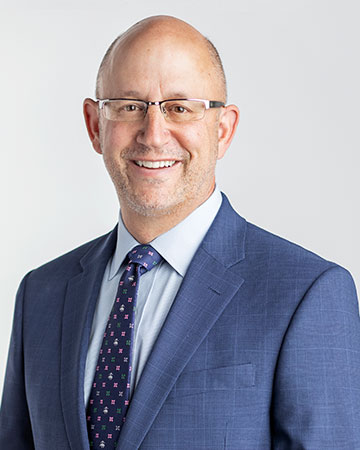 Schieve mentioned Harris' less than a year tenure at the RSCVA as one reason for her no vote, according to The Nevada Independent reporter Tabitha Mueller, who live-tweeted the meeting. Schieve also said she wanted to "check the temperature" of RSCVA's culture and talk with employees who took pay cuts during COVID-19.
The bonus represented 35 percent of Harris' annual $290,000 salary. The move also followed a 3 percent increase for all RSCVA employees. As a comparison, Steve Hill, CEO of the Las Vegas Convention and Visitors Authority, will earn nearly $400,000 annually when his 4 percent raise takes effect this fall.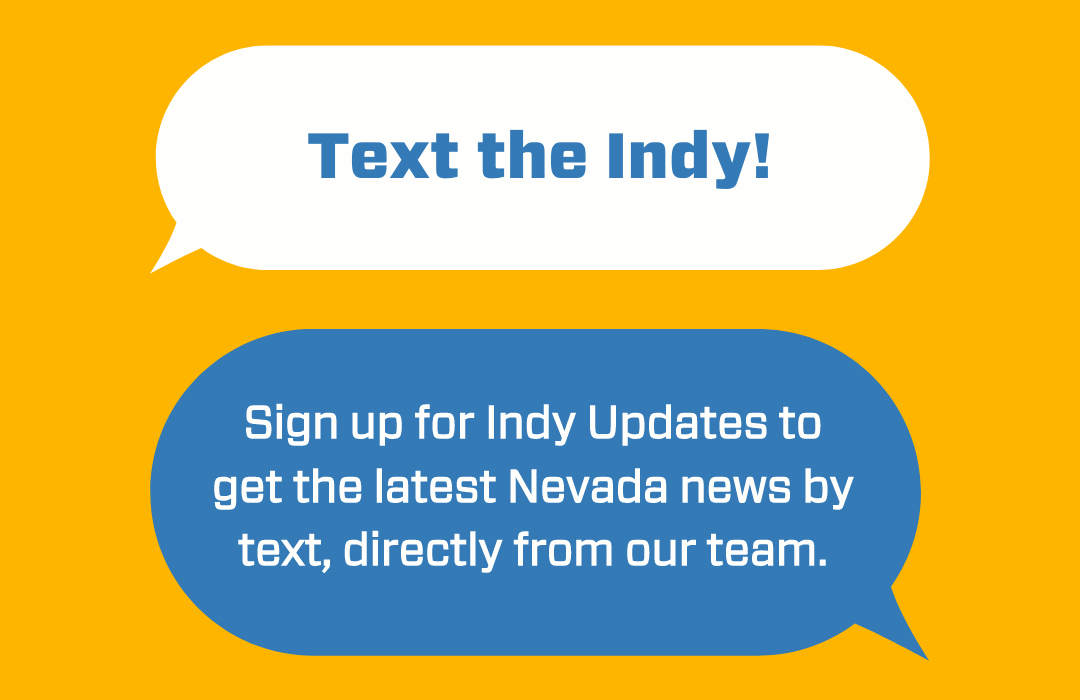 Featured Videos
Comment Policy (updated 4/20/2021): Please keep your comments civil. We reserve the right to delete comments or ban users who engage in personal attacks, use an excess of profanity, make verifiably false statements or are otherwise nasty. Comments that contain links must be approved by admin.