Indy Gaming: What is VICI? Just the Strip's largest landowner, but not a casino operator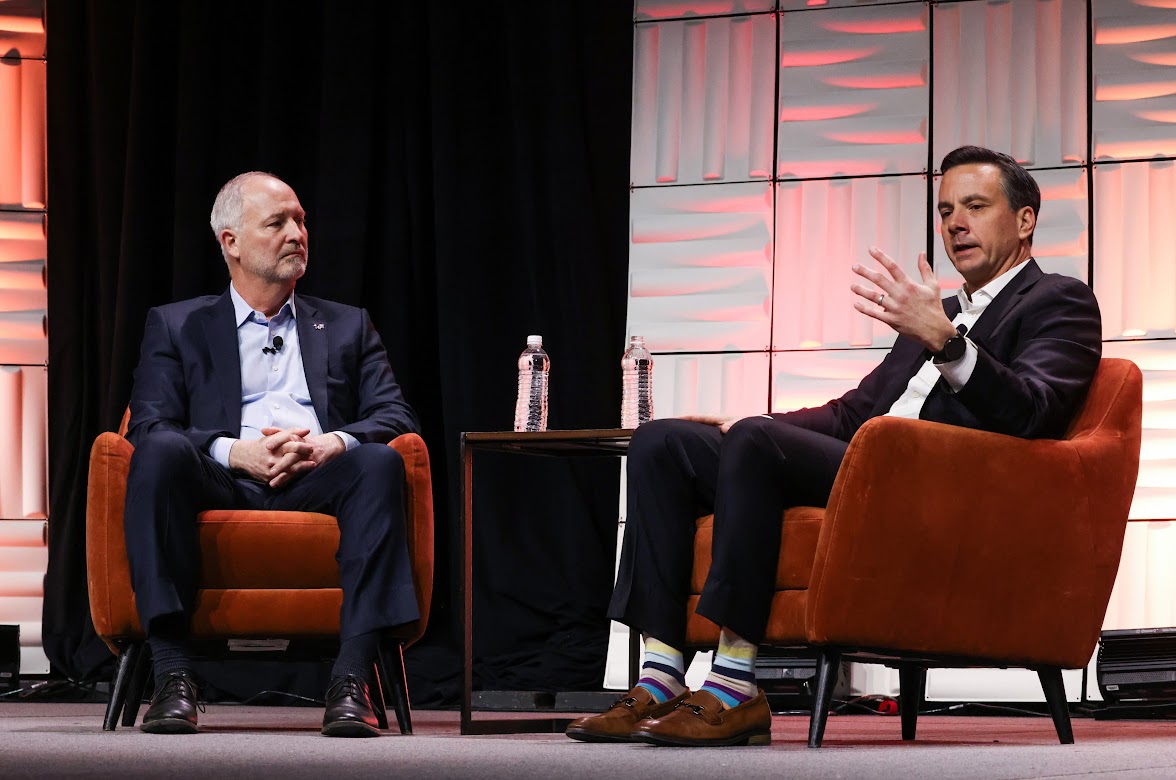 Good morning, and welcome to the Indy Gaming newsletter, a weekly look at gaming matters nationally and internationally and how the events tie back to Nevada.
If a colleague or associate emailed this newsletter to you, please click here to sign up and receive your own copy of Indy Gaming in your inbox. - Howard Stutz
---
David Kieske checked into the Venetian Resort ahead of Monday's Preview Las Vegas event. Front desk employees didn't know they were dealing with an executive from the company that owns the Strip property.
Anonymity is exactly what the CFO for VICI Properties prefers.
VICI, which is headquartered in New York City, is the gaming industry's largest real estate investment trust (REIT), owning the land and buildings associated with 49 gaming properties in 15 states and Canada. On the Strip, VICI owns roughly 660 acres covering 10 resorts operated by MGM Resorts International, Caesars Entertainment, Apollo Global Management and Hard Rock Entertainment.
"We're a passive real estate landlord completely behind the scenes," Kieske said during the Preview Las Vegas discussion at the Las Vegas Convention Center. "Our operators run the businesses in the shape or form they do best. We do not get involved. We're a very efficient business model because we collect the rent and let our operators succeed."
VICI also owns the Caesars Forum Convention Center behind the Linq. In December, the company contributed $350 million toward a $2.2 billion construction loan package for developers of the Fontainebleau to complete the long-stalled north Strip project.
VICI also owns two resorts in Lake Tahoe and one in Laughlin.
Kieske came to the half-day conference to help explain the company's presence in Las Vegas. With almost 40,000 hotel rooms and nearly 6 million square feet of convention space, VICI has a larger vested interest in the Strip than any company or individual in the boulevard's history.
"No other road in America can replicate or showcase what (happens) on the Strip. (It) is 4.2 miles long and it is the most economically productive street in the world," Kieske said, noting Strip gaming revenue through November is already a record $7.5 billion with $42 billion in total customer spending.
"We focus on experiential real estate and who are the best experiential operators, gaming operators," he said of the term for businesses that provide leisure attractions. "These are critical infrastructure projects."
In an interview after his 30-minute presentation, Kieske said VICI isn't done with Las Vegas. The company is seeking opportunities with downtown casino resorts and in the neighborhood casino market.
One real estate area the company shies away from is sports stadiums. VICI has not been linked to any of the recent discussions surrounding the potential move of the Oakland A's to Las Vegas.
"One of the troubles with stadiums is the economic productivity of the asset is actually misaligned," Kieske said. "You think about baseball, which is 81 games a season. What happens the rest of the year?"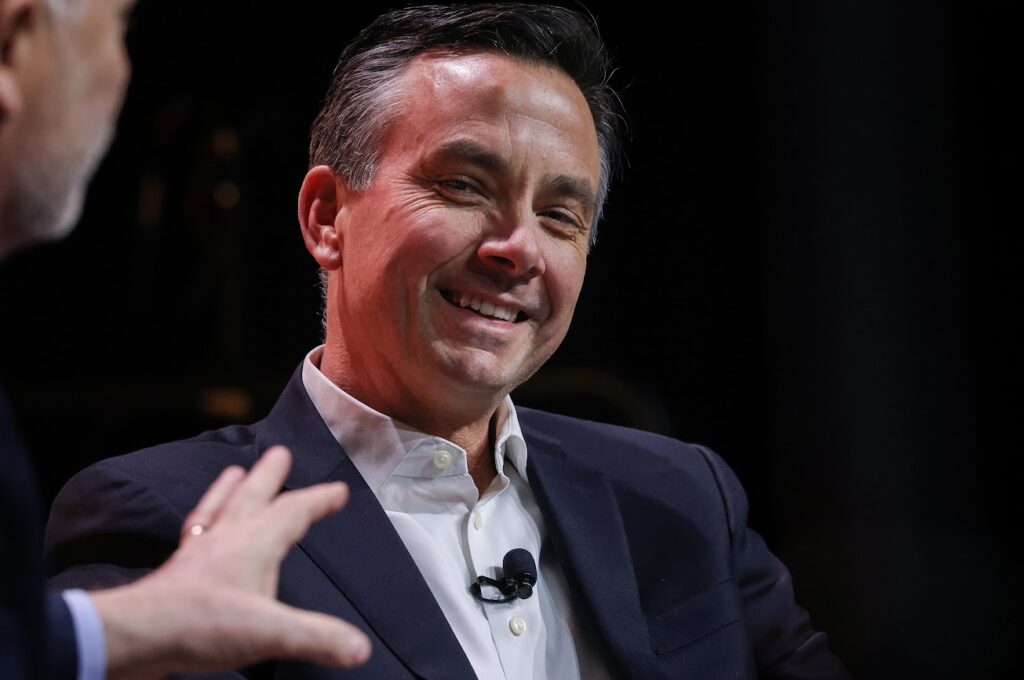 In just over five years, VICI has risen to national prominence. The company is a member of Standard & Poor's 500 and has an enterprise value of $50 billion. In the past few years, VICI has invested in indoor water parks, luxury spa resorts and golf courses (including Cascata and Rio Secco in Southern Nevada). The company also has just 23 employees.
VICI was born out of 2017's complicated Caesars Entertainment bankruptcy reorganization which spun off 19 Caesars casinos to VICI with an enterprise value of $13 billion – $6 billion in equity and $7 billion in debt.
"We had an upside down (capital structure) because nobody expected VICI to survive," Kieske said. "We were basically set up to fail."
Kieske, who had nearly two decades of real estate experience when he joined the emerging company, said he, CEO Edward Pitoniak and company president John Payne, weren't going to let failure happen.
"Part of what we do is just getting the real estate investor to look at a casino as a real estate investment asset," he said.
VICI's 49 casino properties nationwide are operated by 10 gaming companies. In December, VICI spent $200 million to acquire four casinos in Alberta, Canada that were leased back to the operator.
There also could be more opportunities on the Strip. The company has the right to buy 28 acres relating to the Caesars Forum Convention Center. VICI also owns 27 undeveloped acres along Koval Lane adjacent to The LINQ that cross Flamingo Road and continue behind the Horseshoe, Paris and Planet Hollywood properties.
Las Vegas Convention and Visitors Authority CEO Steve Hill, who moderated the discussion with Kieske, compared VICI to Howard Hughes, the founders of Valley Bank and Kirk Kerkorian. Together, the group is credited by historians with transitioning Las Vegas casinos away from organized crime ownership to a corporate structure.
VICI has converted much of the Strip's business model from an owner-operator version to a landlord-tenant dynamic.
The evolution hasn't been cheap. Last year, VICI completed a $17.2 billion buyout of rival REIT MGM Growth Properties and contributed $4 billion toward a $6.25 billion purchase of the Strip properties that were operated by Las Vegas Sands Corp. Earlier this month, VICI paid Blackstone REIT $1.27 billion and will assume the firm's $3 billion in debt on the properties for 49.9 percent of MGM Grand and Mandalay Bay.
"The way we think about our company and building a diversified portfolio of real estate is with the best leisure and hospitality operators in the world," Kieske said.
---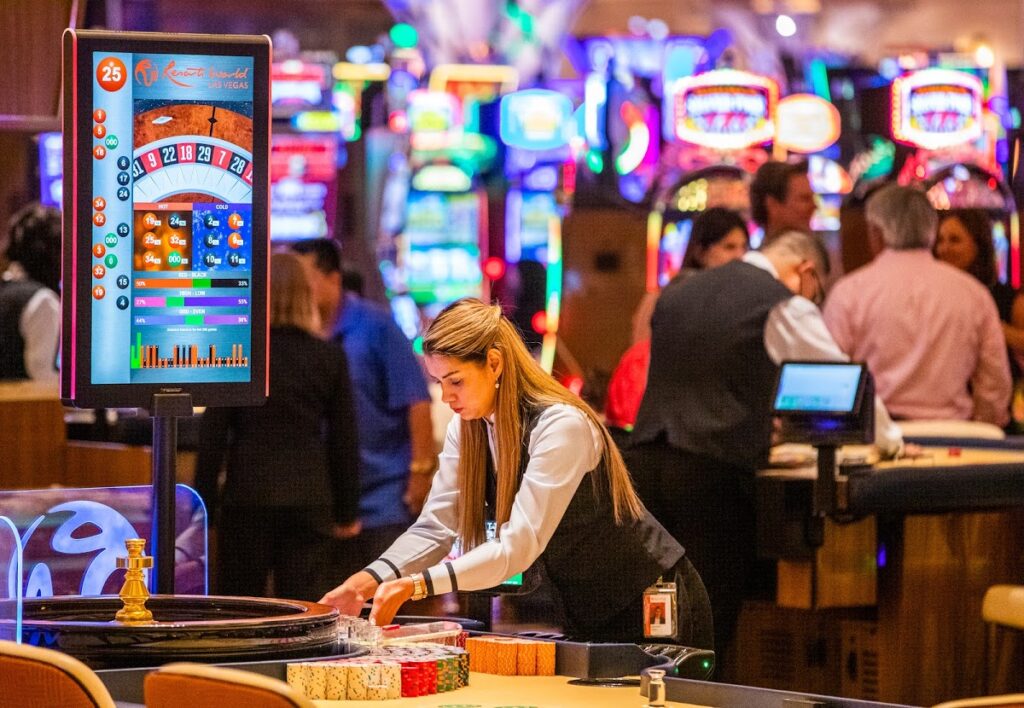 Nevada casinos smash fiscal year records, generate $4.1B in net income in 2022
Nevada casinos generated a record $4.1 billion in net income in the last fiscal year, smashing a pandemic-influenced net loss from fiscal year 2021.
According to the Gaming Control Board's Gaming Abstract Report, fiscal year 2022, which ended June 30, recorded total gaming and non-gaming revenue of almost $26.4 billion, compared with the previous fiscal year's total revenue of $16.1 billion.
Every reporting market statewide, with the exception of South Lake Tahoe, recorded improved revenue totals compared with 2021.
"Pandemic-related restrictions severely impacted revenues across all departments with the exception of the casino department in fiscal 2021," said Control Board Senior Economic Analyst Michael Lawton.
The annual abstract compiles figures from 296 casinos that recorded more than $1 million or more in gaming revenue during the 2022 fiscal year. Non-gaming revenue includes customer spending on hotel rooms, food and beverage, entertainment, retail and other areas controlled by the resort.
The net income figure was the highest total ever recorded in the abstract, breaking the previous high of $2.9 billion set in fiscal year 2020.
On the Strip, net income was $1.8 billion in fiscal 2022, the second-highest all-time total, trailing the $2.7 billion in net income recorded in 2018. The Strip accounted for 87.1 percent of the state's overall net income.
Gaming revenue statewide was almost $10.7 billion, an increase of 26.2 percent compared with the prior fiscal year. The casino figure accounted for 40.5 percent of the state's total revenue figure, down from 52.4 percent a year ago.
On the Strip, gaming revenue of $5.2 billion increased 45.7 percent from a year ago and accounted for 30.2 percent of the revenue total, marking the 24th straight year that gaming revenue made up less than 50 percent of all revenue.
Downtown Las Vegas casinos set fiscal year all-time records for net income of $269.7 million, total revenue of almost $1.5 billion and gaming revenue of $763.1 million.
Lawton noted one non-gaming revenue record. Average daily room rates on the Strip were $196.37 for the fiscal year, topping the previous high of $185.03 in 2020.
---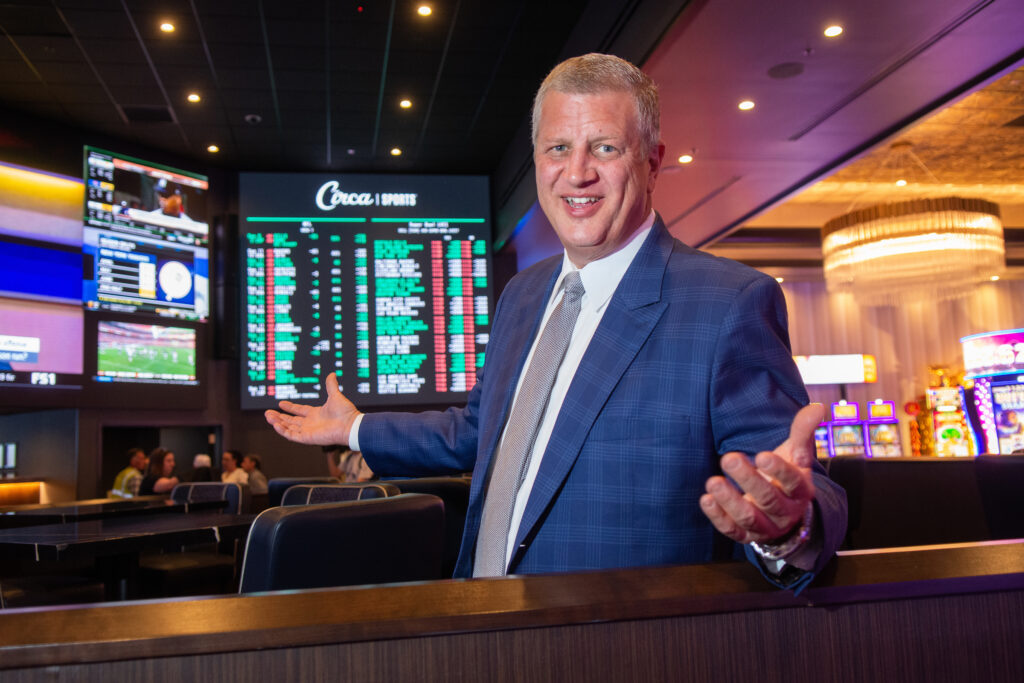 Circa to unveil sports betting in Illinois but analyst expectations are low
Circa Sports is ready to launch operations in a fourth state, but analysts from advisory firm Eilers & Krejcik Gaming are tamping down expectations.
Circa, which is controlled by downtown Las Vegas casino operator Derek Stevens, has a deal with Full House Resorts to operate sports betting at the company's planned casino resort in Waukegan, Illinois.
In Nevada, Circa operates a mobile app and has retail sportsbooks, including its flagship three-story facility at Circa Resort Casino, Stevens' other two downtown casinos and satellite locations at the off-Strip Tuscany, The Pass in Henderson and Legend's Bay in Sparks.
Circa also has online sports betting licenses in Iowa and Colorado.
"Circa has some undoubted strengths but may well need to upgrade its product for its U.S. expansion to gain traction," Eilers & Krejcik analysts Chris Krafcik and Brad Allen wrote in the EKG Line newsletter.
In Nevada's online sports betting industry, Circa has a 3.5 percent market share. But Krafcik and Allen said the competition is stiffer in Illinois, where DraftKings and FanDuel operate. Neither company is in Nevada.
"Circa (also) won't have the benefit of its Nevada destination sportsbook presence," the analysts wrote.
Full House plans to open The Temporary, in Waukegan, Illinois by the end of March. The casino, an interim property until the $500 million American Place opens in two years, will be the closest casino to 1.2 million residents in the northern Chicago suburbs.
Stevens told PlayIllinois earlier this month Circa would be ready to launch as soon as the company gains Illinois regulatory approval.
However, the analysts said Circa's mobile app finished 36th out of 39 mobile apps in the firm's fourth-quarter online sports betting app performance testing.
"Circa's performance in Colorado also suggests an uphill struggle when in competition with the big U.S. apps, and their marketing budgets," Krafcik and Allen wrote. "Circa has less than 1 percent of the online sports betting share in Colorado over the last three months, per our estimates."
---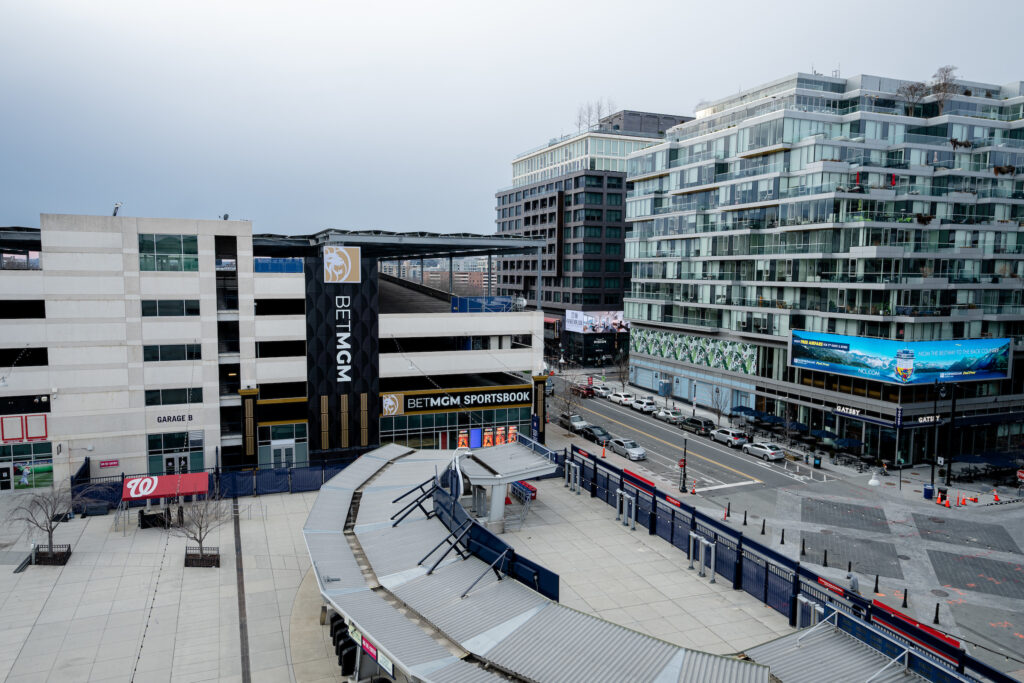 Stadium sportsbooks grow but not at Allegiant Stadium, T-Mobile
The Washington, D.C. area has four sportsbooks at stadiums or arenas, more than any other market in the U.S.
News website Axios pointed out that phenomenon, noting there are seven other in-venue sportsbooks either opened or planned across four cities – three in Phoenix, two in Chicago and one each in Cleveland and New York.
If you're wondering, in-venue sportsbooks are prohibited in Nevada, meaning T-Mobile Arena and Allegiant Stadium can't be part of the lineup. The State's Gaming Control Act requires sportsbooks only be located in and operated by a non-restricted gaming licensee – the term for a full-scale casino.
In reporting on the partnership between the NFL's Washington Commanders and Fanatics, which opened its first sportsbook at the team's FedEx Field in Landover, Maryland, Axios noted the other arena sportsbooks in the vicinity of the nation's capital. FedEx Field is 12 miles from Capitol Hill.
Caesars Sportsbook – when it was known as William Hill U.S. – opened the first Washington, D.C. sportsbook at the Capital One Arena, home to the NHL's Washington Capitals, the NBA's Washington Wizards and WNBA's Washington Mystics.
BetMGM opened a sportsbook last year attached to Nationals Park, home of Major League Baseball's Washington Nationals. Audi Field, a soccer venue for D.C. United of the MLS and the National Women's Soccer League Washington Spirit, has a sportsbook operated by FanDuel.
---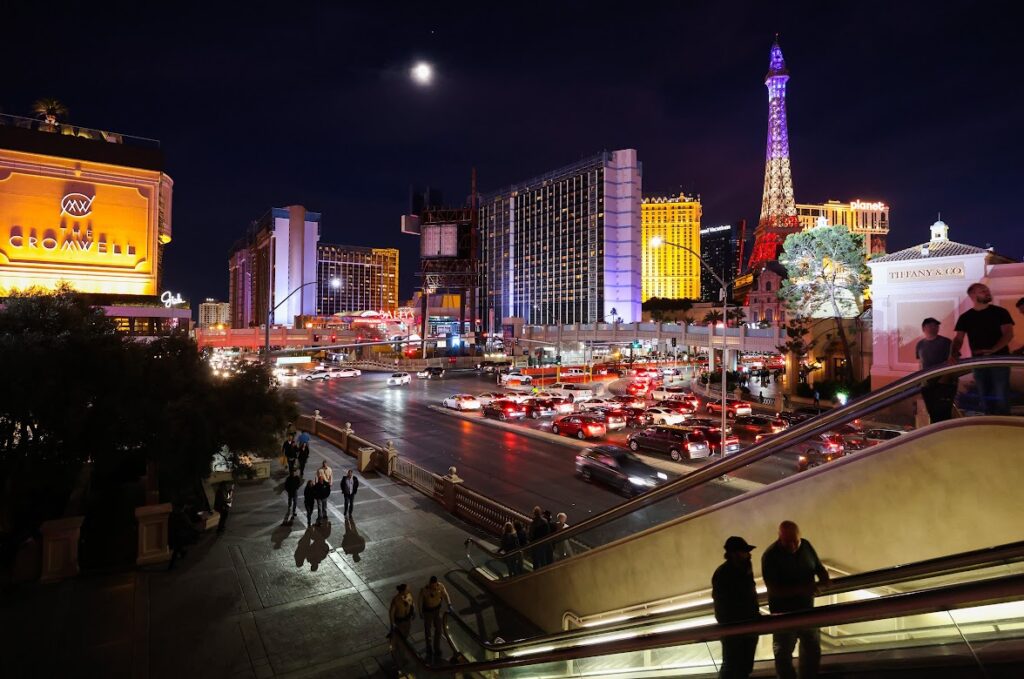 Quotable
Via Caesars Entertainment press release and Las Vegas Review-Journal
Horseshoe Las Vegas, formerly known as Bally's, is stepping up its restaurant game. The remodeled Strip resort announced last week Guy Fieri's Flavortown Sports Kitchen will open a 6,500-square-foot location inside the resort this summer as part of the ongoing brand transformation. At the same time, country music icon Blake Shelton unveiled plans for a branch of his Ole Red music hall at the front of the Horseshoe in the Grand Bazaar Shops. Shelton told entertainment columnist John Katsilometes the Las Vegas location would be four stories tall and have a 686-seat music club.
"Like I always say, 'Go Big or Go Home,' and that's exactly what we're doin' now by bringing Flavortown Sports Kitchen to Vegas, baby!"
- Guy Fieri
"If you're going to come to Vegas, you're not going to have to just go big, you've got to go huge," Shelton said. "And I feel like that's what we're doing with this location.
- Blake Shelton
Via SeekingAlpha.com
Two-year-old speculation that MGM Resorts International would acquire United Kingdom betting giant Entain Plc has renewed. A report by CTFN News, a financial services website, said a long-awaited whitepaper on gambling in the country was about to be published by the United Kingdom's Department of Digital, Media, Culture & Sports. Entain, MGM Resort's 50-50 partner in BetMGM, turned down an all-stock takeover bid from its partner in January 2021 as well as a cash and stock offer from DraftKings in September 2021.
"The continued debate over when and whether MGM will again pursue acquiring Entain remains topical with investors. We believe a deal is an eventuality given the strength of BetMGM and MGM's investor interest in a merger. Timing remains a matter of active debate."
- David Katz, Jefferies gaming analyst
Via Associated Press
New Jersey's casino revenue matched the state's all-time high in 2022, with the market reporting $5.2 billion. But there's a catch. In 2006, the last time the state hit that mark, gaming was solely from Atlantic City's 12 casinos. In 2022, gaming revenue includes online casino gaming and sports betting as well as Atlantic City, which has just seven casinos. Online casinos and sports betting, which also includes figures from racetrack locations in Northern New Jersey, was $2.52 billion of the overall total.
"To compare these returns, it is important to consider how much the market has changed in the past 16 years. To achieve the returns we have today took a substantial expansion and diversification of the New Jersey gaming product to compete with increased competition from neighboring states."
- Sarah Grady, assistant director, Lloyd Levenson Institute at Stockton University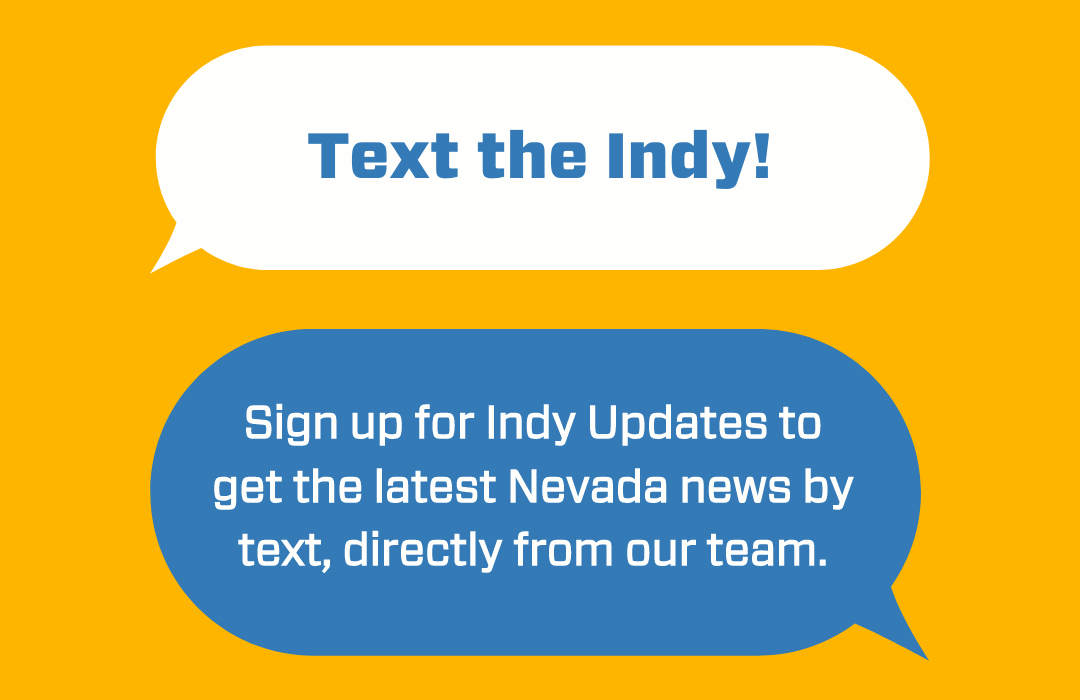 Featured Videos