Indy Q&A: Wynn CEO Billings touts $2 billion project in UAE, sports betting opportunities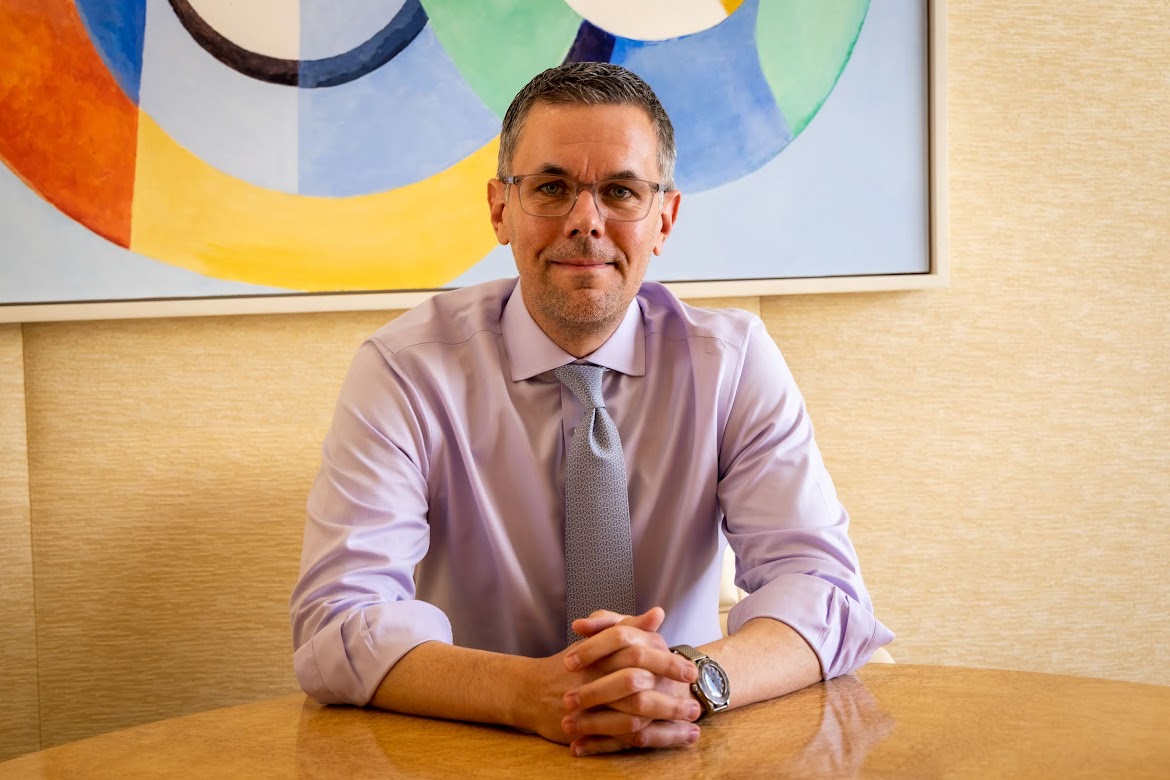 The process for naming Craig Billings chief executive at Wynn Resorts didn't take long, especially after he explained to the company's board why he was the best person to be just the third CEO in the casino operator's history.
After former Wynn CEO Matt Maddox told the board last fall that he was stepping down on Jan. 31, Wynn Chairman Phil Satre said the directors had to make one of two choices: promote Billings, the company's chief financial officer, or conduct a national search, typically the choice favored by corporate governance experts.
"We debated that decision very heavily," Satre said. "We ultimately decided after a lot of discussions and as an organization that we wanted to take the second route. But we also wanted Craig to come into the boardroom before we voted, and tell us why he wanted the job and why he thought he was qualified."
Billings' presentation changed the board's direction.
"I think one of the things that Matt did really well was to give Craig increased responsibility," Satre said. "That demonstrated to the board that Craig had not only the financial chops that were required to be an effective CFO, but he also had the leadership and the operational chops to be a CEO. He gave us a very good inside candidate."
Satre first became acquainted with Billings at International Game Technology. Satre was chairman of the company, and Billings held a financial executive role in the corporate office in Las Vegas.
Maddox was with Wynn Resorts for two decades, which included time as the top financial executive in Macau when the company's first resort was under construction in the mid-2000s. He became CEO in February 2018 after the sudden resignation of Steve Wynn as CEO and chairman less than a week after a Wall Street Journal article uncovered years of sexual misconduct and harassment allegations against Wynn, many brought forward by employees.
Maddox agreed to remain in the CEO position for four years.
Billings, who also worked with Australian slot machine developer Aristocrat Technologies as the chief digital officer and with sports betting platform provider NYX Gaming Group, said there are many similarities between the gaming equipment sector and the casino operations side of the industry.
He also grew up in Las Vegas.
"I've been involved in the nuts and bolts of how the gaming floor works for some time and learned what you have to do in order to foster creative (slot machine designs)," Billings said. "It is no different for the people who design the architecture for these amazing buildings. It's that same sense of artistry and creativity of swinging for the fences."
In addition to senior executive positions with companies in Australia and the United Kingdom, Billings held corporate and banking and accounting roles working with gaming equipment providers.
As Wynn's CEO, Billings said his "partners" are Wynn Resorts' property presidents.
"There is nobody better in the business, so it's really a general management role from that perspective and continuing to make sure that we are the standard-bearer for the casino industry," he said.
Wynn has two casinos in Las Vegas, Encore Boston Harbor in Massachusetts and two properties in Macau (Wynn Macau and Encore are considered one property).
He joined the company in 2017 as chief financial officer and took on the title of president when Maddox became CEO.
Last year, Billings was named CEO of Wynn Interactive, the company's sports betting and digital gaming division. At the time, Wynn Interactive was spinning off into a separate public company. But the transaction with a special purpose acquisition company was canceled the same day Billings was named incoming CEO.
He said the events weren't related.
"There was a healthy skepticism around the sports betting industry right around that time on how much was being spent to acquire customers," Billings said. "It was a coincidence in the way the markets were evolving at the time."
Billings is now six months into the CEO position. Recently, Julie Cameron-Doe took over as CFO. She had served in the same position with Aristocrat since 2018.
During an interview in the corporate office at Wynn Las Vegas last week, Billings discussed the company's efforts in interactive and digital gaming, future plans in Las Vegas, an expansion project at Encore Boston Harbor in Massachusetts, recovery in Macau and the company's $2 billion integrated resort project on the man-made Al Marjan Island in Ras Al Khaimah, in the United Arab Emirates.
This interview has been edited for clarity and length.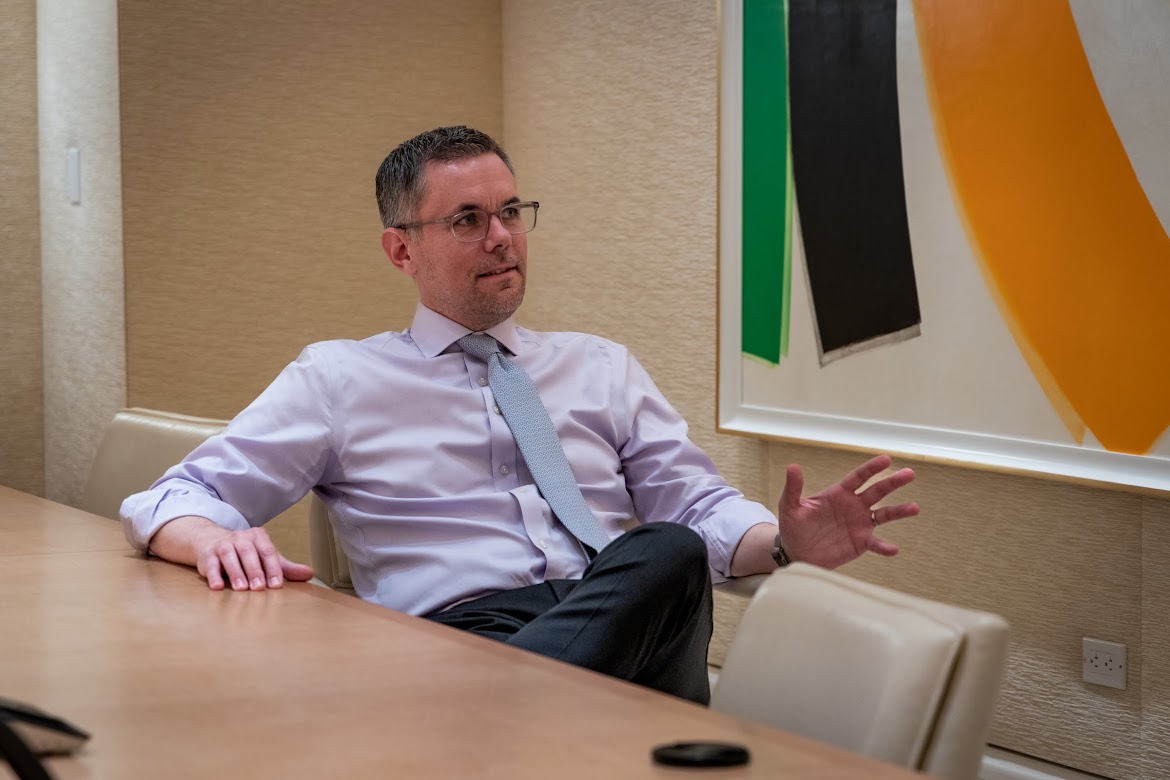 You had a wide-ranging career in the gaming manufacturing sector. What attracted you to casino operations?
When I left Aristocrat in late 2016, Matt called me and said, "Hey, we're thinking about doing something in digital. We'd love to pick your brain and see if there's a consulting relationship." There was no other company I would have gone to and I wasn't really looking for a job, per se. I spent my entire career in this industry and I've been a student of the industry for a long time. I understand the DNA of the industry that makes the industry tick.
I came in and Steve Wynn was still here and I worked very closely with Matt. So I was able to quickly develop that insider's view. We're blessed in this company with many things, but one of them is a relatively small portfolio of assets. You can see what's happening in the business every single day. The level of ownership and accountability amongst our people is incredibly high.
My love for this company is intense and it was forged not only from my history in gaming but from the events that have happened while I've been here. I feel pretty privileged to be in this position and I feel a pretty strong sense of responsibility.
You were part of the team that navigated Wynn Resorts through the departure of Steve Wynn and the pandemic. What were the challenges?
There were some harrowing moments, but I personally thrive on challenges. Both the team and I personally did not shy away from any of those events. It forged the team closer together and I say that all the way down to the line-level staff. I'm incredibly proud not of how we as an executive team reacted per se, but also of how the entire team reacted.
The reopening period (following the pandemic-influenced, 78-day gaming industry closure in 2020) for our folks in the property was difficult. I'm incredibly proud of how they performed and I personally derived a tremendous amount of pride and satisfaction from that.
If you look back to the beginning of the pandemic, we maintained employment throughout the closure. We maintained people's salaries, wages, tips, and benefits, and we kept the team together. You cannot replicate this culture in a short period of time and so we kept the team together and we reopened firing on all cylinders.
Were you surprised when Matt Maddox announced his departure as CEO?
Matt was here for a long time and did a tremendous job as a CEO. He made a decision to do something else and I respected that. Professionally, we were very close. He was a very good mentor to me.
Much has been written about the post-pandemic rebound in Las Vegas (a record $7 billion in gaming revenue in 2021). Can this trend continue and does Wynn Resorts have plans for the empty land the company owns across the Strip?
We weren't surprised by the resurgence in Vegas. I think others were surprised. All of the levers that you need to pull to be successful in Vegas have generally come back.
I think there is certainly room for growth and there is room for growth in what we do, which is the premium end of the market. It's really a question of timing. There are a whole bunch of factors that play into the cost to build and what the demand picture looks like. We do have land across the street, but we have other plans for the company.
In January, Wynn announced a $2 billion integrated resort in the United Arab Emirates. What is the thought process behind this project?
Matt and I were working on it together and it accelerated pretty meaningfully after I went over there in November. It's an amazing opportunity and the opening (planned for 2026) puts 95 percent of the world's population within an eight-hour flight of the Wynn brand.
There has been tremendous modernization and progression in the UAE. The Dubai airport sees more than 80 million passengers a year. There's an amazing amount of inbound visitation from Europe, the Middle East, India and other surrounding countries. We believe there will be a robust cash-based business like we have here. We see it as a real extension of our brand.
Will Wynn have the only gaming license in the Emirates?
It's a limited supply market. For the foreseeable future, we will be the only gaming in that area. The leadership is very forward-thinking and Ras Al Khaimah is a very progressive and thoughtful place where they do things with intention. We're building on a portion of a man-made island and the rest of it is greenfield. There is plenty of opportunities to develop beyond that.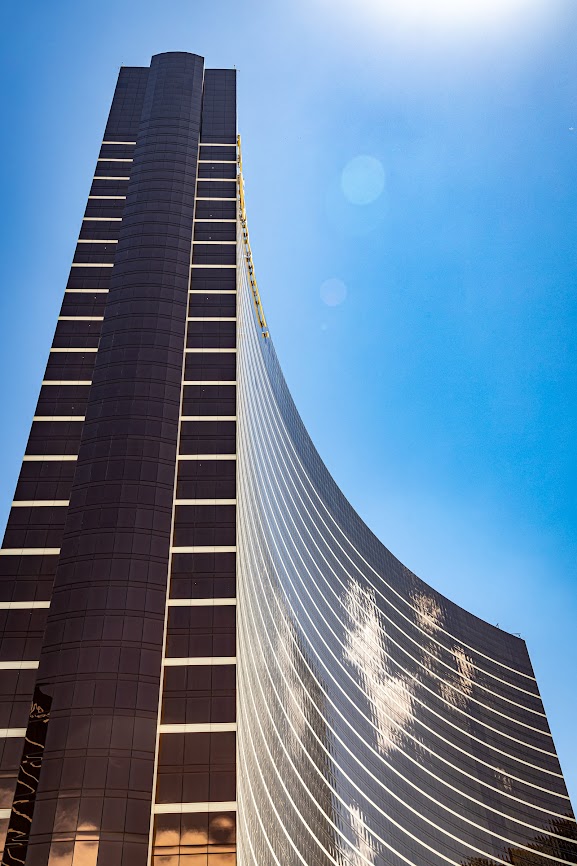 The UAE, especially Dubai (45 minutes to the south), is known for its modern architecture. How are you working through the project's design efforts?
The architectural design standards are extremely high in that part of the world. We don't take that lightly. A substantial portion of my time is spent with our design and development team right now on the programming as opposed to the exterior architecture. We want to make sure that we get the offering correct. You have customers at adjacent hotels and you have customers from Dubai. We will have customers from all over the world.
You were CEO of Wynn Interactive when you were named CEO of Wynn Resorts. Wynn Interactive's online sports betting business is in nine states – New Jersey, New York, Colorado, Michigan, Virginia, Indiana, Tennessee, Louisiana, and Arizona. How challenging is the digital gaming space?
Given my background in digital, I was the natural member of the executive team to spearhead that effort and my job was really to bootstrap that business and get it to become a real business. The real opportunity for us, right now, is Massachusetts (sports betting legislation is in its final stages). It's an important one because that's essentially a new market, where we'll be running on day one. We obviously have the land-based asset to bolster the business.
Still, there is opportunity in other states. California (where Wynn is one of seven operators backing a mobile sports betting ballot question) is an important one and it's an important one as it relates to Wynn Las Vegas.
The WynnBet mobile app is not available in Nevada. Why?
It's complicated because the state still forces in-person registration and in-person deposits. You can see how that would be a disadvantage to a company like ours. In-person registration certainly hinders the ability to scale the business. Massachusetts will take priority.
Is Wynn Resorts interested in casino opportunities in New York City and other emerging states?
We've told the world that we're interested in New York. It's a market with amazing demographics and inbound visitation. So I think we wouldn't be doing our shareholders their due if we didn't consider New York. There are conversations going on in Texas and in Georgia. But those are multi-year events. You have to deploy your capital carefully.
Wynn recently announced a land acquisition near Encore Boston Harbor. What are the plans?
The company has always done a really good job of acquiring land adjacent to its existing properties. We acquired (11 acres) and we've announced the intention to build a parking garage and a theater along with potentially some food and beverage and other elements. The important thing is that at peak, we don't have enough parking. So this gives us the opportunity to supplement that location.
Macau has been in decline since January 2020. What are the prospects for its recovery?
Macau is an important part of where this company goes over the course of the next 10 years. I can't prognosticate when the market will fully reopen. What I can tell you is that the nature of visitation and the nature of the consumer will inherently shift through changes that have been made in the structure of the market. Some of the changes that have occurred during the pandemic have led to an amazing amount of visitation that is more leisure and retail-focused. The latent demand for Macau is undeniable. I remain excited about the long-term prospects for Macau.
Clarified on 7/5/2022 at 5:58 p.m. to reflect Wynn Interactive is in nine states.
The Nevada Independent is raising $200,000 by Dec. 31 to support coverage of the 2024 election.
Tax-deductible donations from readers like you fund this critical work.
If you give today,your donation will be matched dollar-for-dollar.
Give + Get Matched
Featured Videos