Indy Gaming: Sparks Nugget purchase signals start of Century Casinos' growth plans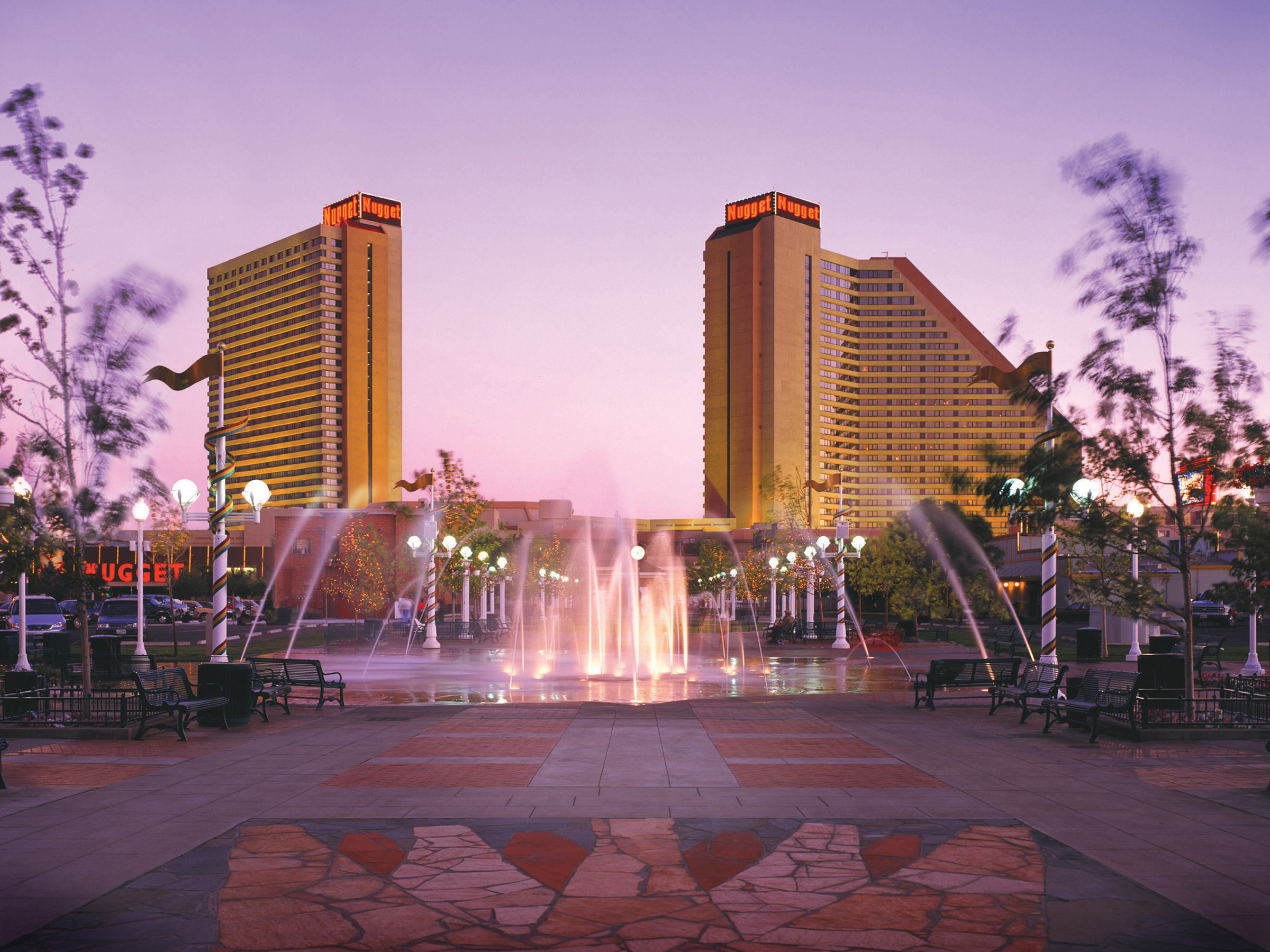 Good morning, and welcome to the Indy Gaming newsletter, a weekly look at gaming matters nationally and internationally and how the events tie back to Nevada.
If a colleague or associate emailed this newsletter to you, please click here to sign up and receive your own copy of Indy Gaming in your inbox. - Howard Stutz
---
Colorado-based Century Casinos may not be done buying casinos.
The company, which is acquiring the Nugget Casino Resort in Sparks for $195 million, has its eyes on other markets, including growing its Nevada presence.
"We'll continue to execute on our business plan by growing organically and by identifying and acquiring under-managed assets." Century co-CEO Peter Hoetzinger told analysts during a May 9 conference call. "In our (mergers and acquisition) strategy, we will remain prudent with pricing and valuation."
Century paid $95 million upfront to own half of the real estate covering the Nugget site and will pay another $100 million for the operations. Century has a five-year option to purchase the remaining 50 percent of the Nugget's site off Interstate 80 and roughly three miles from Reno-Tahoe International Airport.
The company is awaiting Nevada regulatory approval for a casino license, which could take until the end of the year.
"Century still sees attractive opportunities that would fit their operating strategy," Stifel Financial gaming analyst Jeffrey Stantial wrote in a research note. "Based on management's tone, we think we could see another deal announced here in the coming quarters."
B Riley Financial gaming analyst David Bain suggested there are two unnamed properties, which Century could acquire or at least be in the bidding to acquire.
"A key tenet of our thesis is that Century possesses the balance sheet, management will and expertise, as well as the track record, to acquire and execute acquisitions of domestic casino properties with little to no equity issuances," Bain said, citing the Nugget purchase as a reason his firm has a high rating for the company.
Century operates two casinos in Colorado, two casinos in Missouri and one casino in West Virginia. The company also operates four gaming properties in Alberta, Canada. Century has been trying to sell its stake in four casinos in Poland, but the political climate in the country due to the conflict in Ukraine has stalled the process.
Hoetzinger said the Nugget's operations would increase the Century's annual revenue by more than 25 percent. He said the company wouldn't have to spend much on the Nugget because current ownership, Las Vegas-based Marnell Gaming, invested more than $90 million in renovations since 2016.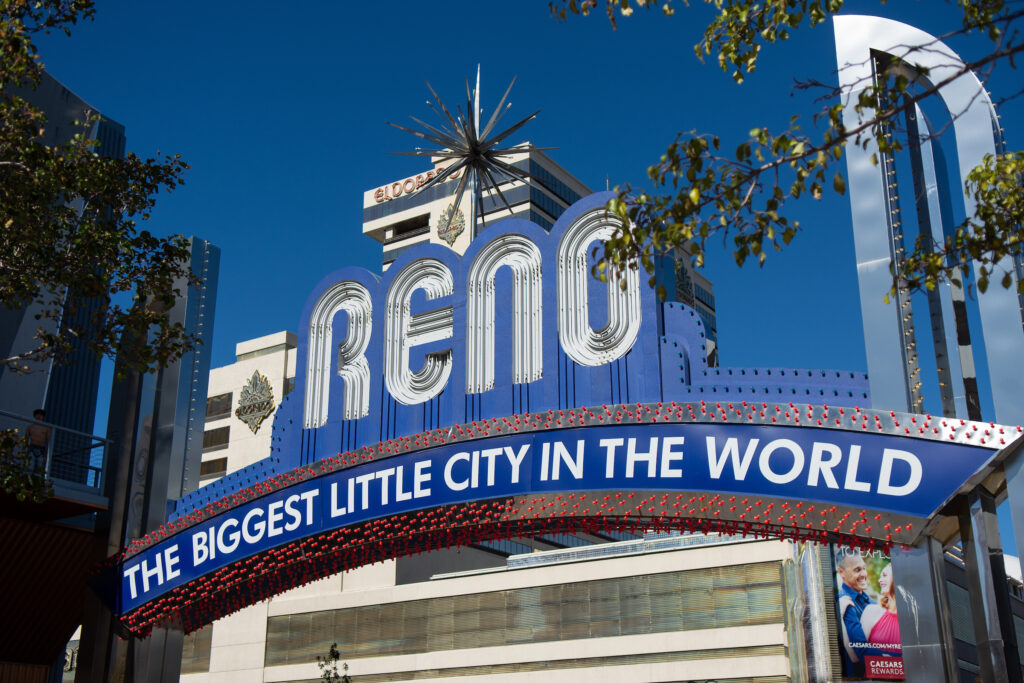 "The Nugget gaming floor provides the most promising opportunity for improvement and growth," Hoetzinger said. "We can renew and improve the slot mix, further improve the traffic flow and increase the square footage."
Downtown Reno redevelopment has focused recently on non-gaming opportunities, including the remodeling of the former Harrah's Reno into the mixed-use Reno City Center by Las Vegas-based CAI Investments, a real estate development and management company. On Friday, CAI broke ground on Nevada's first Kimpton Hotel in Reno. Kimpton is a boutique non-gaming hotel chain.
Macquarie Securities gaming analyst Chad Beynon said in a research note his positive outlook on the Nugget acquisition stemmed primarily from a favorable view of the Reno market, "underpinned by healthy population and income growth."
Hoetzinger touted entering Northern Nevada when Century first announced the deal in February.
"We're very excited about the Nugget transaction and we see considerable upside once we operate it," he said on May 9.
---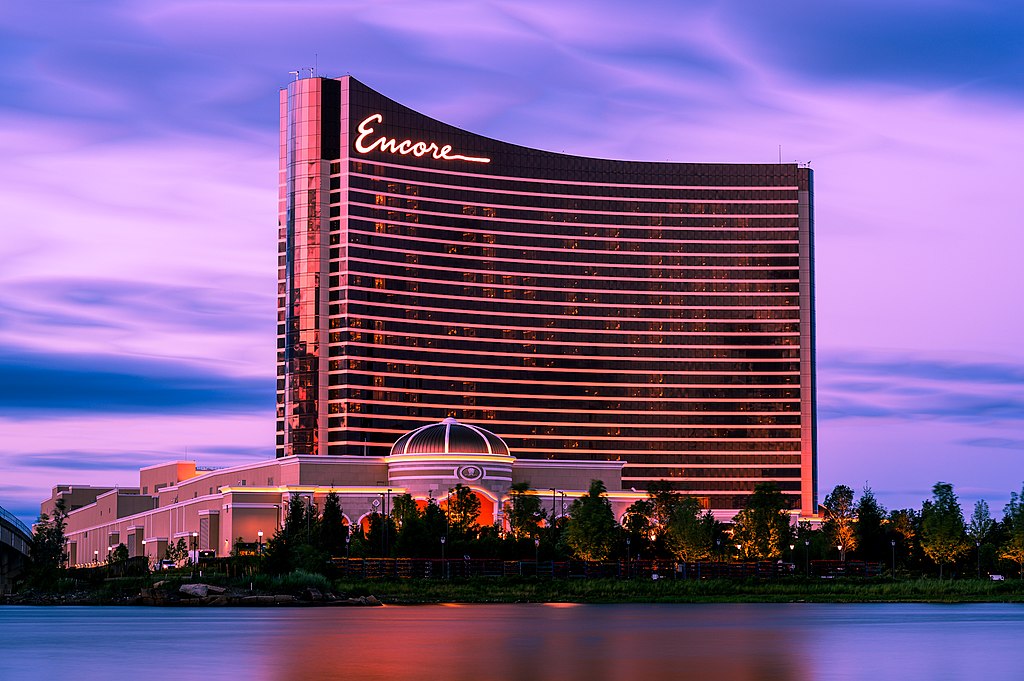 Massachusetts sports betting key in jump-starting Wynn Interactive
Wynn Resorts has renewed hope for its interactive gaming division and much of its future is tied to Massachusetts.
The Commonwealth is on the cusp of legalizing sports betting after the state Senate approved legislation supporting the activity at the end of April. The Massachusetts House passed sports betting legislation a year ago but added language and addressed issues such as gambling addiction and recovery.
If the house and senate can reconcile their differences, Massachusetts Gov. Charlie Baker said he would sign a legalized sports betting bill that would allow both retail sportsbooks and online sports wagering.
Wynn Resorts CEO Craig Billings said last week that legal sports betting in Massachusetts would be a financial boost for its Wynn Interactive subsidiary. The company operates Encore Boston Harbor, the largest of the state's three casino resorts in terms of revenue.
On the company's first-quarter conference call, however, he told analysts it was too early to discuss market share or cash flow targets from the potential Massachusetts sports betting.
Billings said Encore Boston Harbor has the largest database in Massachusetts out of the three casinos and the company would target its audience "in a prudent way."
Massachusetts is one of two "primary catalysts" for Wynn Resorts gaining traction in sports betting. The other is, "any additional online gaming states where we feel like we have a distinct advantage based on brand."
CBRE gaming analyst John DeCree wrote in a research note that investor interest in sports betting has declined over time, given the activity is legal and regulated in 30 states with another five states expected to launch this year.
He said legalization in Massachusetts, however, could serve as a spark for Wynn Interactive, "given its substantial brick-and-mortar presence in the most populated city in the state." DeCree said Wynn, "should punch above its weight here."
Deutsche Bank gaming analyst Carlo Santarelli agreed that Wynn would "have a clear advantage with the physical hotel" should Massachusetts sports betting come to fruition.
Digital gaming – online sports betting and online casino gaming – is dominated by four companies: DraftKings, FanDuel, BetMGM and Caesars Sportsbook, according to public revenue totals released by state gaming regulatory bodies.
A year ago, Wynn Resorts seemed ready to make a renewed push into the online sector when it announced a spin-off of Wynn Interactive into a separate public entity through a merger with a special purpose acquisition company (SPAC).
The firm, headed by billionaire and Vegas Golden Knights owner Bill Foley, was paying $640 million to fund the operations, which had an enterprise value of more than $3.2 billion.
However, in November, the company ended the spin-off. Billings, who at the time was CEO of Wynn Interactive, said the company needed to reduce customer acquisition costs, the term used to describe marketing efforts to increase player sign-ups.
Last year, Wynn and other sports betting operators suggested they would curtail the outlay of millions of dollars in marketing and advertising efforts that produced little return.
Billings, who took over as Wynn Resorts CEO on Feb. 1, said last week Wynn Interactive increased gaming revenue by 23 percent over the last quarter despite spending a "materially lower user acquisition (cost)."
He said the company's cash flow "burn rate" declined by $31.5 million, which was better than the $40 million range the company had previously predicted.
"The next step for us in light of real uncertainty in the market with respect to user acquisition behavior is to get (cash flow) to a breakeven point," Billings said.
Wynn Interactive's WynnBet is operating online in nine states, but the company doesn't have an online presence in Nevada.
Still, DeCree said Wynn Interactive "continues to grow interactive revenue nationally."
---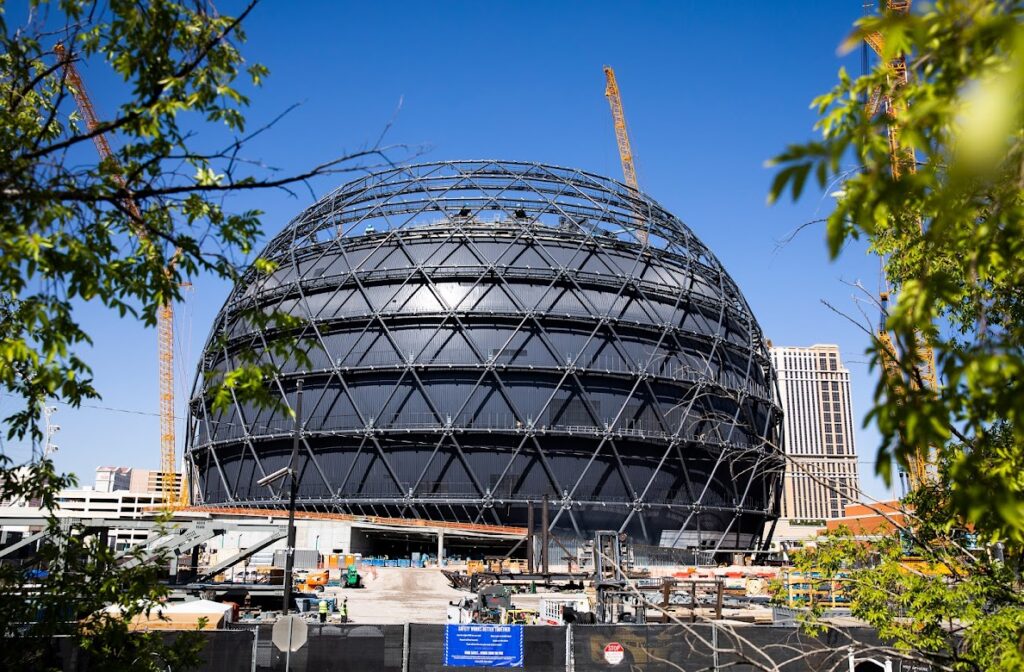 MSG Sphere operators sign a partnership deal with F1 for Las Vegas race
Madison Square Garden officials said the under-construction MSG Sphere will be on full display when Formula One hits the streets of Las Vegas in November 2023.
The map of the 3.8-mile, 14-turn course wraps around the $1.9 billion entertainment attraction just east of the Venetian off Koval Lane. The Sphere is expected to open in the second half of 2023, just in time for F1's Las Vegas Grand Prix.
Last week, Madison Square Garden CFO David Byrnes said the company formed a multi-year partnership between the MSG Sphere and F1, which is planning to have Las Vegas Grand Prix races annually through 2026.
"F1's entry into Las Vegas reinforces the market's position as the destination for major sports and entertainment events," Byrnes said during the company's first-quarter conference call. "MSG Sphere's prime position along the circuit presents a high-profile opportunity for both our company and F1."
MSG Sphere will have a 366-foot-tall spherical steel structure surrounding the venue and is covered with approximately 580,000 square feet of fully programmable LED panels. The company plans to have the exterior operational during the F1 race.
Brynes said Madison Square Garden is close to completing a studio in Burbank, California, where creative production and engineering teams can develop content for both exterior and interior screens at the Sphere.
"We're currently having discussions with potential partners, including leading filmmakers and global artists, to create content that will be specifically designed for the MSG Sphere," Byrnes said.
The Sphere is expected to have roughly 20,000 seats inside for audience members to view and listen to immersive entertainment experiences. Madison Square Garden expects to top off the structure by the end of the month.
The Las Vegas Grand Prix was announced on March 30 in an early evening closed-circuit press conference from the pool deck of The Cosmopolitan of Las Vegas. A stretch of Las Vegas Boulevard between Sands and Harmon avenues will be part of the racetrack.
Earlier this month, F1 commercial rights holder Liberty Media said it was buying 39 acres east of the Strip to lock in the course design and create space for the racecars' pit area and paddock.
"I expect that transaction will close in the second quarter and the purchase price was $240 million," Liberty CEO Greg Maffei told analysts on a first-quarter earnings call. "It will be funded by cash on hand at the Formula One Group level."
F1 anticipates the race will attract 170,000 people to Las Vegas.
---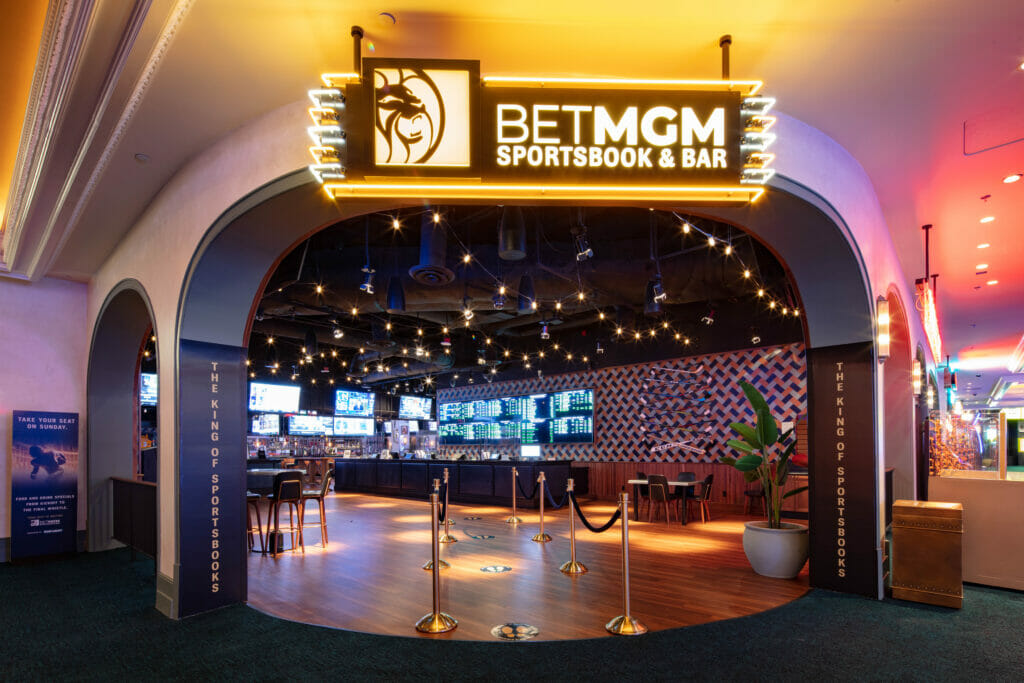 BetMGM eyes 25 percent share of anticipated $37 billion digital gaming market
BetMGM – the digital gaming joint venture between MGM Resorts International and United Kingdom-based Entain plc – told investors last week it expects to collect up to 25 percent of an estimated $37 billion in revenue the company says will be produced by North America's sports betting and online gaming industries.
During the company's bullish nearly two-hour "investor day" webcast last week, BetMGM executives said it would achieve its previously projected $1.3 billion in revenue for 2022 and targeted 2023 for being cash flow positive.
Left unsaid, however, was the effect MGM Resorts' $607 million offer to buy European online gaming company LeoVegas would have on the company's 50-50 partnership with Entain.
LeoVegas, which is based in Stockholm, Sweden, and operates primarily in the Nordics and Europe, is a competitor of Entain in several countries.
"We have achieved remarkable success with BetMGM in the U.S., and with the acquisition of LeoVegas in Europe we will expand our online gaming presence globally," MGM Resorts CEO Bill Hornbuckle in a statement announcing the offer.
In January 2021, MGM Resorts made an $11 billion offer to buy Entain and acquire its joint venture partner's notable online betting brands, including Ladbrokes, Coral, bwin and PartyPoker. Entain rejected the offer, saying MGM Resorts undervalued the company. Additional offers were never floated.
Analysts said the LeoVegas deal may have put an end to the MGM-Entain merger discussions.
"Entain's shares have fallen 17 percent since the (LeoVegas) announcement, with the inference that MGM may not revisit Entain again," Jefferies gaming analyst James Wheatcroft, who is based in London, wrote in a research note ahead of the BetMGM webcast.
Following the presentation, Wheatcroft wrote that an independent Entain "remains attractive," but the company's overall value has declined because of MGM's interest in acquiring LeoVegas.
Truist Securities gaming analyst Barry Jonas told investors he would prefer that MGM Resorts own 100 percent of BetMGM, but the LeoVegas transaction was "a step in the right direction" to grow the company's online gaming presence.
MGM Resorts and Entain formed Roar Digital – BetMGM's parent company – in 2018, a few months after the Supreme Court overturned a U.S. ban on state-regulated sports betting. The companies initially put in $100 million each to start the operation. Two years later, MGM and Entain added a combined $450 million investment into Roar Digital.
Today, BETMGM is in 23 jurisdictions, including Washington, D.C., and the Canadian province of Ontario, which launched sports betting in April. BetMGM has market access agreements in six states where legal sports betting has either been approved, legalization is weaving its way through the legislative process or there is a ballot referendum.
In California, BetMGM is one of seven sports betting operators backing an online sports wagering initiative that is opposed by the state's powerful tribal casino industry, which is seeking voter approval for a retail-only ballot question.
Analysts said the passage of the California mobile sports betting initiative would allow BetMGM to gain access to a market expected to produce $2.6 billion in annual sports betting revenue. But the cost of customer acquisition and other marketing efforts could delay the company's profitability by at least a year if the activity were to launch in 2023.
"BetMGM is upbeat on online sports betting in California, where polls indicate better than 58 percent of constituents are in favor," Well Fargo gaming analyst Daniel Politzer wrote in a research note.
---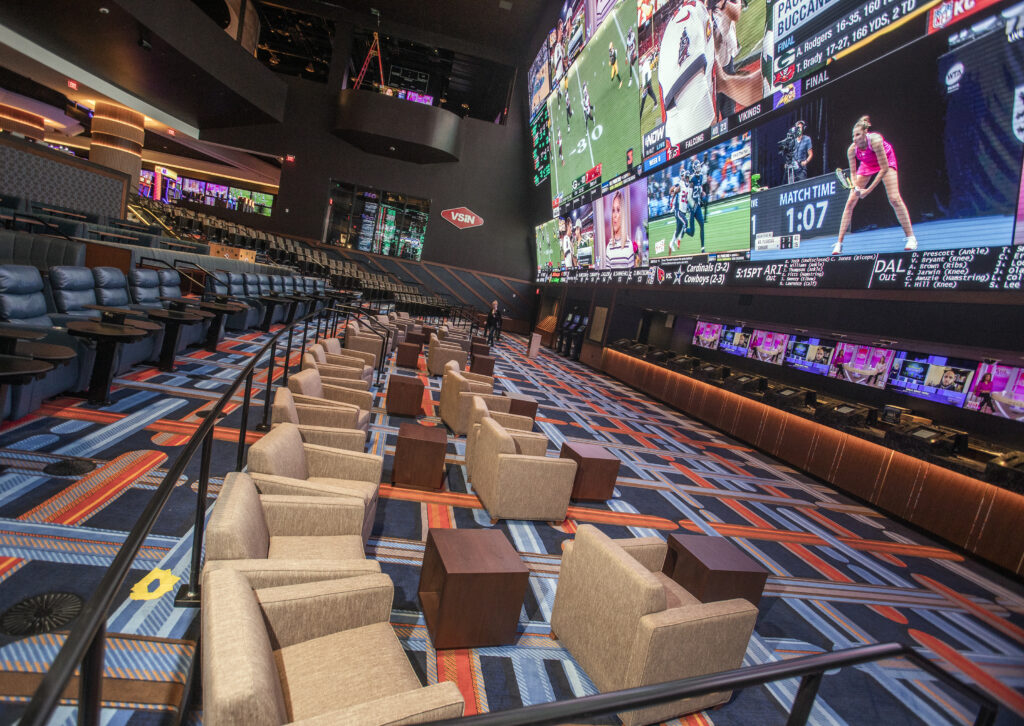 Other items of interest
Eilers & Krejcik Gaming analyst Chris Krafcik doesn't expect Full House Resorts' partnership with Circa Sports in Waukegan, Illinois, will result in a three-story Circa sportsbook being added to the company's American Place Casino development. But he believes the market access deal could be more lucrative for Circa Sports than its locations outside Nevada in Colorado and Iowa.
"Although Circa is very well-regarded among the betting public, its online product is regularly among the worst-performing in our proprietary testing," Krafcik wrote in the firm's monthly sports betting monitor. He said Circa Sports has a 1 percent market share in Colorado and Iowa.
"It does not have the financial firepower to go toe-to-toe with even mid-tier online sports betting brands like BetRivers and PointsBet," Krafcik wrote.
However, the two Las Vegas-based companies could pair up and provide an improved online product with a destination sportsbook that in some way resembles "the retail betting mecca Circa has established in Las Vegas," Krafcik said.
The analyst said the integration between Full House and Circa, "would not be simple or cheap to execute." But Circa and its "Vegas bona fides" offer a unique product to Illinois, which "features the same old lineup of online sports betting brands as nearly every other major U.S. market."
Caesars Entertainment and the Indianapolis Motor Speedway announced a partnership that will include a Caesars Sportsbook betting lounge at the home of the Indianapolis 500.
Caesars Sportsbook will sponsor the remaining races on the speedway's schedule this year. Through the agreement, users of the Caesars Sportsbook mobile app can utilize the lounge on race days.
Caesars operates three casinos in Indiana – Horseshoe Indianapolis, Harrah's Hoosier Park, and Horseshoe Hammond. The company recently spent $33.7 million on a renovation of the Indianapolis casino and is planning a $39 million expansion of Hoosier Park.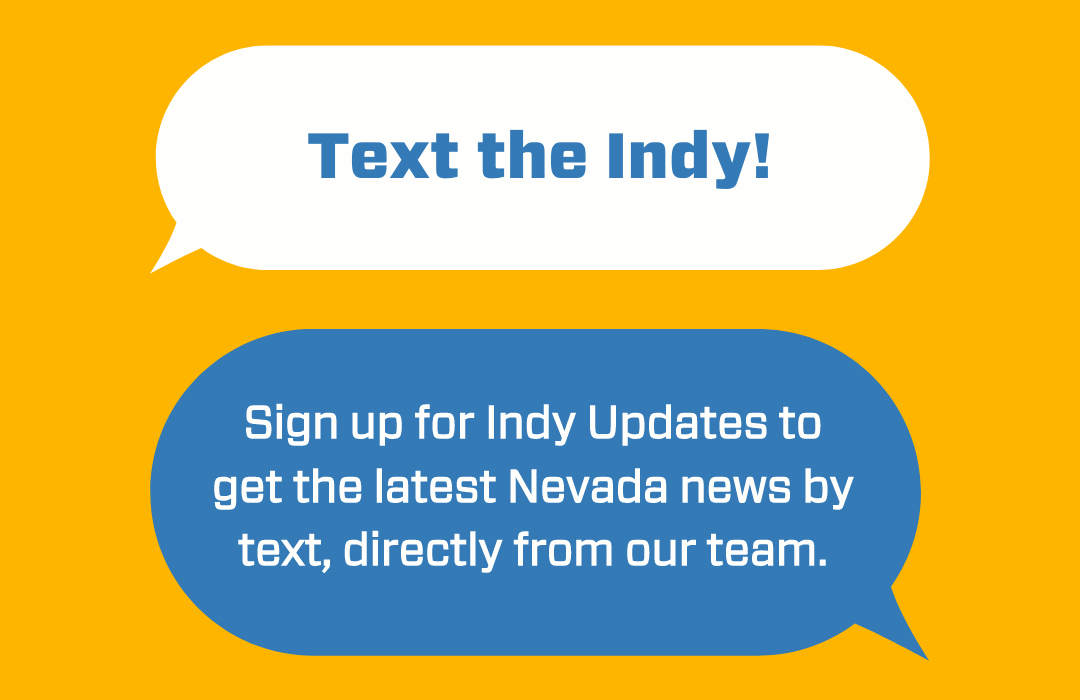 Featured Videos