Indy Gaming: CEO leaving, SPAC deal canceled; more changes ahead for Wynn?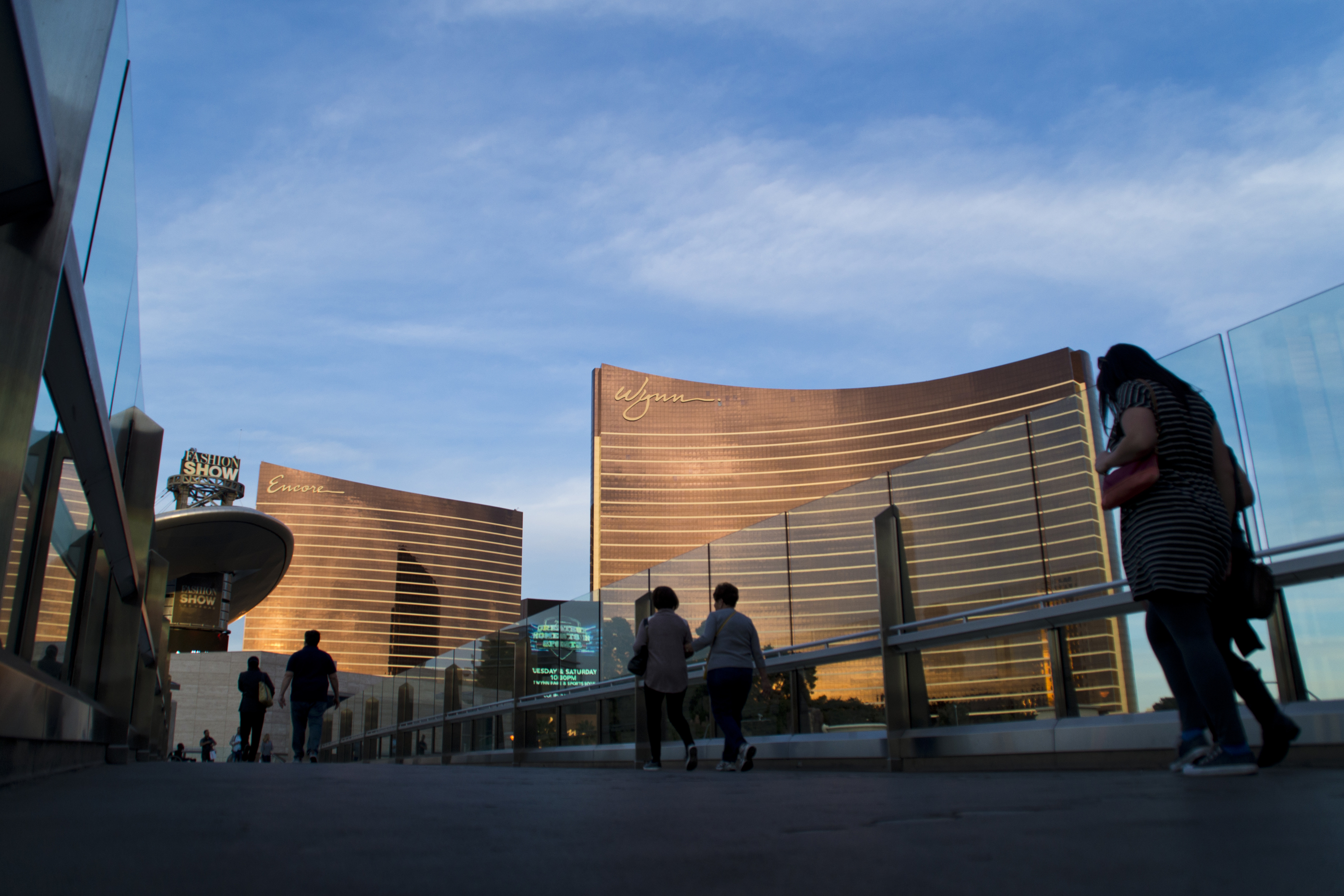 Good morning, and welcome to the Indy Gaming newsletter, a weekly look at gaming matters nationally and internationally and how the events tie back to Nevada.
If a colleague or associate emailed this newsletter to you, please click here to sign up and receive your own copy of Indy Gaming in your inbox. - Howard Stutz
(Note: Indy Gaming will be off next week due to the Thanksgiving holiday. The newsletter will return on Dec. 1).
---
The pending departure of Wynn Resorts CEO Matt Maddox wasn't the only unexpected news coming from the casino company last week.
Three days after Maddox's announcement that he would step down on Jan. 31, Wynn said it was ending a deal to spin off its interactive gaming and sports betting division into a public company. The transaction was valued at $3.2 billion when it was announced in May.
Craig Billings, Wynn's incoming CEO and current CEO of Wynn Interactive, hinted that changes were afoot during the company's third quarter conference call last week.
In response to an analyst question about the millions of dollars in costs Wynn and other sports betting operators are incurring to sign-up new players – "customer acquisition" is the industry term – Billings said those expenses need to be reduced.
Stock speculators, however, saw the back-to-back company news items as hints toward another potential change – ownership of Wynn Resorts.
Citron Research on Friday tweeted that Wynn's CEO transition was "the ultimate tell" that the "crown jewel of Vegas" was up for sale. The tweet, which has since been deleted, said Wynn's stock price, which closed Tuesday on the Nasdaq at $97.63 per share, might be worth as much as $165 per share. Other financial market websites, including Seeking Alpha and Benzinga, picked up the news. The 12-month high stock price for Wynn Resorts is $148 per share. The all-time high is $246.65 per share in March 2014.
On Monday, news website Axios chimed in on the speculation with the events at Wynn as "The BFD" in its Pro Rata newsletter. The item stated, "Wynn Resorts could now be in play as a takeover target" because of Maddox's pending departure and the interactive spin-off ending.
Potential buyers for Wynn are limited because of the company's operations in Macau. Wynn is one of six concession holders approved by the Macau government for Wynn Macau, Encore and Wynn Palace. Another Macau concession holder, Hong Kong-based Galaxy Entertainment, owns 4.9 percent of Wynn Resorts, which it acquired in March 2018 for roughly $927.5 million.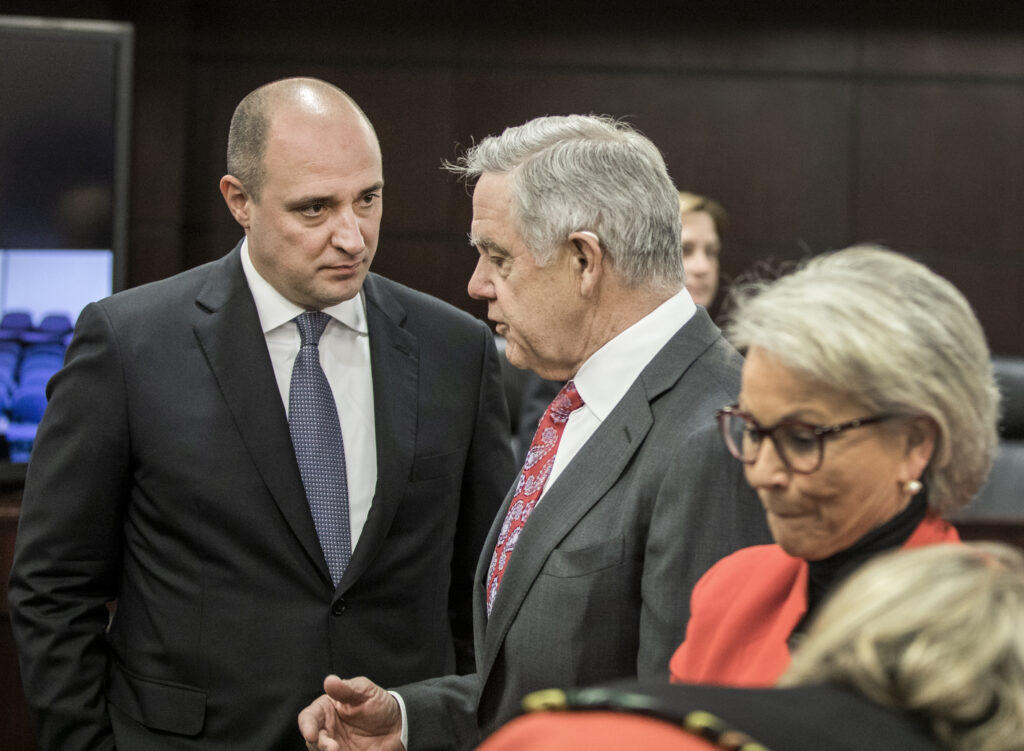 In the U.S., Wynn operates Wynn Las Vegas and Encore on the Strip and Encore Boston Harbor in Massachusetts.
Despite the chatter, analysts avoided speculation about a possible sale of Wynn Resorts, even as the Strip resort corridor is already in the middle of an active mergers and acquisitions market where more than $30 billion in deals have been announced in the past 10 months.
As for Wynn Interactive, the company's online gaming and sports betting venture was expected to close its merger with Austerlitz Acquisition Corporation by the end of the year.
Billings said Friday that Wynn Interactive wants to lessen "the capital intensity of the business" and show a meaningful decline in spending by the first quarter of 2022.
"In light of elevated marketing and promotional spend in the sports betting industry, we are pivoting our user acquisition efforts to a more targeted (return on investment)-focused strategy," Billings said in a statement.
Austerlitz, a special purpose acquisition company (SPAC), is controlled by Vegas Golden Knights owner Bill Foley, who has sponsored six SPACs through his privately held Cannae Holdings. Those deals created more than $140 billion in value. Austerlitz did not have a statement on the merger ending.
Deutsche Bank gaming analyst Carlo Santarelli said Friday the Wynn Interactive news wasn't surprising to investors reading "the tea leaves (that) were present in the days leading up to the announcement." He said Wynn expected to show "considerable" losses from its interactive gaming segment in the fourth quarter that would exceed the division's third quarter's net loss of $103 million.
Santarelli said the highly competitive sports betting industry is experiencing "irrational customer acquisition behavior" with 29 states and Washington D.C. all offering legal sports betting. Three more states could launch by the end of the year.
WynnBet, the company's online sports betting platform, is currently available in seven states and has plans to expand to 15 states covering 51 percent of the U.S. population. Wynn noted it achieved more than 26,000 customer sign-ups in Arizona's recently launched sports betting market through the end of September.
Efforts to encourage Arizona residents to download the WynnBet app and open an account have included television advertising during NFL games and other events, as well as promotions. (It wasn't cheap.) At the same time, others including DraftKings, FanDuel, BetMGM and Caesars Sportsbook – the industry's largest sports betting operators – were also flooding the Grand Canyon State with sign-up messages.
Jefferies gaming analyst David Katz said he expects to see consolidation among sports betting operators ahead of the four-year anniversary of the U.S. Supreme Court ruling that allowed states to legalize the activity.
"The growth strategy for Wynn Interactive remains less defined than some of its peers," Katz wrote in a research note.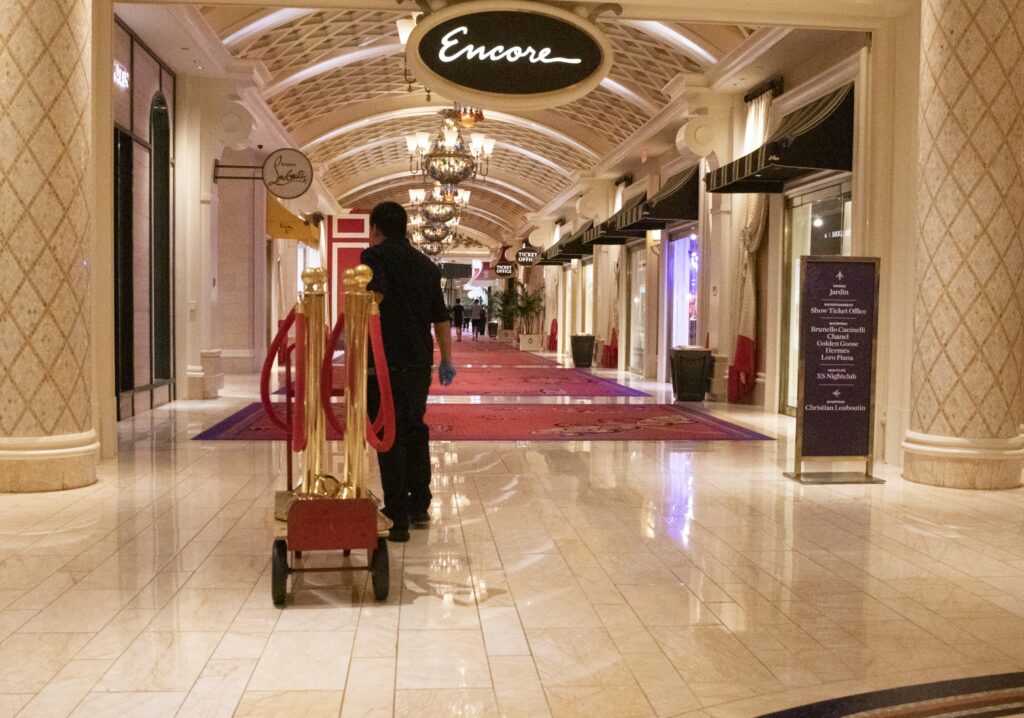 Maddox's planned departure left questions among the investment community.
Stifel Financial gaming analyst Steven Wieczynski called for calm among Wynn stockholders in a research note
"Speculation will run wild as to why Mr. Maddox has decided to leave the company at this current juncture, but we believe he has been pondering this decision for some time," Wieczynski wrote. "Anytime there is a sudden change in management, it leads investors to start asking themselves if something is wrong with the company. We actually don't believe that is the case."
J.P. Morgan gaming analyst Joe Greff said Maddox's four-year tenure as CEO, "probably felt like dog years given the ups and downs." Maddox initially faced the post-Steve Wynn company restructuring – Maddox himself termed it as "one of the messiest transitions in corporate history" – followed by COVID-19 closures and business disruptions and a convoluted and uncertain Macau concession relicensing process.
Maddox is remaining on the boards of Wynn Interactive and Wynn Macau through the end of 2022. He said on the earnings call that the Macau board position was primarily to help the company navigate the concession renewal.
He isn't, however, walking away empty handed.
In an 8K filing with the Securities and Exchange Commission on Nov. 9, Wynn Resorts said under the separation terms of Maddox's employment agreement, he will receive a cash payment of $3 million, equivalent to 18 months of his salary. Maddox will continue to be part of the company's health care benefits program for him and his dependents, and he will receive an annual bonus that equates to "11/12ths of his 2020 and 2021 annual bonus." He will also receive 82,238 unvested shares of company stock — currently worth about $8 million — that vest on Jan. 31.
As the new CEO, Billings' annual salary will be $1.8 million with a target bonus of 200 percent of his base salary. He will also receive an annual restricted stock equity grant equal to 375 percent of his 2022 base salary, totaling $6.8 million, along with an initial grant of restricted stock equal to $5 million, vesting over three years on each anniversary of his hiring as CEO.
---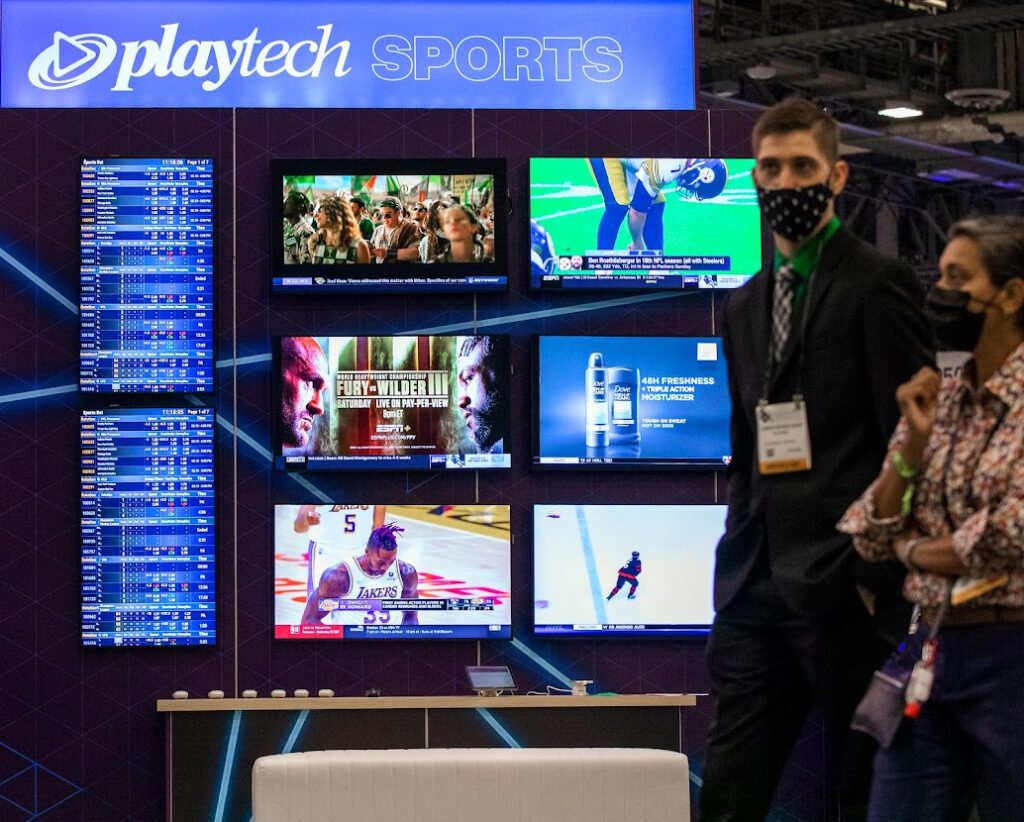 Analysts don't view New York's online sports betting as all that profitable
New York's 51 percent tax rate on online sports betting revenue would appear to be a non-starter in a hyper-competitive business already facing elevated costs for advertising and promotions.
Analysts say a tax rate that high is likely to drive down profits.
Nevada, for example, has a gaming tax rate of 6.75 percent on all revenues, including sports betting. New Hampshire has a 51 percent tax rate for sports betting, but there is just a single operator in the state – DraftKings.
The high cost of doing business in New York didn't stop nine companies – six with ties to Nevada's gaming industry – from earning approval last week from the New York Gaming Commission to enter the state's newly-created online and mobile sports betting opportunity.
"We believe New York is a market larger operators 'have' to be in, both for marketing/branding and competitive purposes," Wells Fargo gaming analyst Daniel Politzer told investors in a research note last week. He said legal sports betting in neighboring states, including Pennsylvania, New Jersey and Connecticut, could dilute the customer market.
Politzer said New York could be "a margin drag for the foreseeable future."
Macquarie Securities gaming analyst Chad Beynon had a similar opinion. He noted that roughly 20 percent of New Jersey's sports betting numbers come from New York residents. In September, the state became the first to take in $1 billion in sports bets in a single month.
"Operators will have to be more judicious with marketing levels," Beynon wrote in a research note. "As sports betting spreads across the U.S. … the shift to national marketing could become more efficient."
New York is the nation's fourth largest state by population with 20.2 million residents. The state allows retail sportsbooks at eight commercial and tribal casinos, mostly upstate or in the central region.
"From a gaming revenue perspective, we believe New York represents one of the most attractive sports betting states given its population, wealth/income, and sports culture," Beynon said.
Nevada is represented among the winning bidders by BetMGM, the sports betting apparatus of MGM Resorts International; Caesars Entertainment's Caesars Sportsbook; and Wynn Resorts' WynnBet.
Three other sports betting operators with ties to Nevada were also approved: Bally Bet, a subsidiary of pending Tropicana Las Vegas operator Bally's Corp.; FanDuel, which is 5 percent owned by Boyd Gaming; and DraftKings, a sports betting partner of Golden Nugget casinos. The three sports betting companies could eventually find their way into the Nevada market.
According to the American Gaming Association, retail and mobile sportsbooks in 29 states and Washington D.C. have produced $2.74 billion in revenue through September, more than three times the total sports betting revenue produced for the first nine months of 2020.
Retail sports betting in New York generated $1.27 million in revenues during July, down from $1.86 million in June. It's unclear how much mobile sports betting will contribute to the overall total given the access New Yorkers have to New Jersey's market.
New York City residents, for example, often make a quick trip across the Hudson River to Northern New Jersey sportsbooks at the Meadowlands or Monmouth Park, or through Garden State-based mobile apps.
Deutsche Bank gaming analyst Carlo Santarelli told investors the total available market may prove to be "overly optimistic" for most operators.
Politzer said the combination of the high tax rate, expenses and marketing costs will diminish the returns.
"We do not expect New York will be a profitable online sports betting market for at least several years, if ever," he said.
The dire prognosis didn't deter the successful bidders.
"New York will be the biggest mobile sports betting market in the country, and we feel we are uniquely positioned to bring an incredible product to that market," Caesars CEO Tom Reeg said in a statement.
Bally's Chairman Soo Kim was equally effusive.
"This license advances our overall market footprint and marks the latest milestone on our journey," Kim said in a statement.
---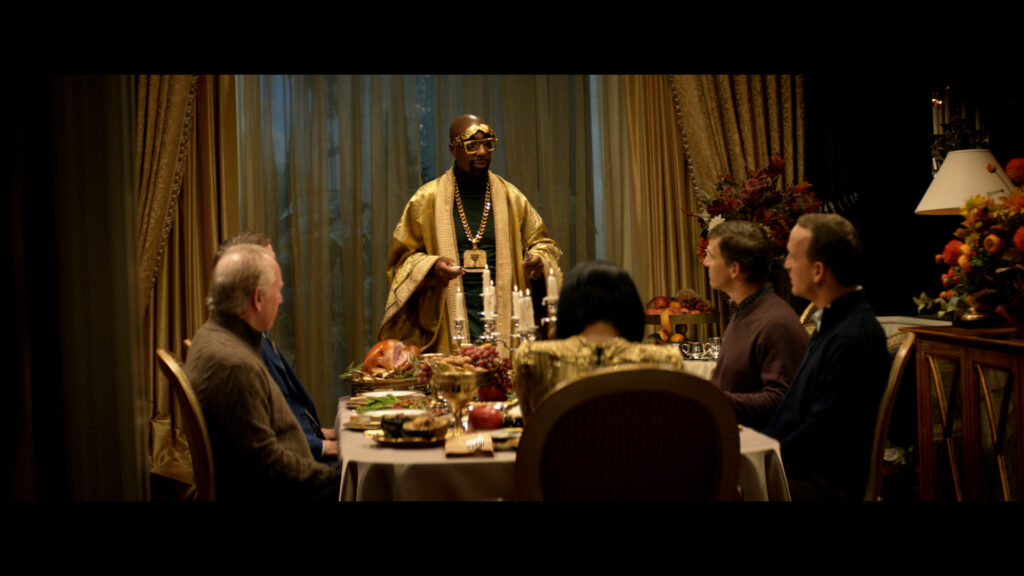 Other items of interest
Apparently, you don't hire just one Manning. You hire the whole family. Caesars Sportsbook announced a partnership last week with the Manning family – former NFL quarterbacks Archie Manning, Peyton Manning and Eli Manning, and multi-media personality Cooper Manning.
The Mannings will be part of various fan engagement opportunities, live events and commercial appearances on behalf of the sports betting business owned by the Las Vegas-based casino giant Caesars Entertainment.
"This isn't the typical partnership between a sports betting company and major talent," Caesars digital co-President Chris Holdren said in a statement. "We're welcoming the most acclaimed family in football history to be integrated holistically into the Caesars family."
The Mannings have roots in New Orleans; Archie Manning spent 10 years with the New Orleans Saints, while Peyton and Eli were high school football stars ahead of their collegiate and NFL careers.
Cooper Manning was also a New Orleans high school football star before he was diagnosed with spinal stenosis, which ended his career. Cooper's son, Arch Manning, is one of the nation's most sought-after high school quarterbacks by Division I universities. He is not part of the deal with Caesars.
Louisiana's recent sports betting launch offers Caesars — which operates four properties in the state — a potentially large market. In July, Caesars acquired the naming rights to Superdome in New Orleans in a 20-year deal valued at $138 million. Also, Caesars is spending $325 million to convert Harrah's New Orleans casino into Caesars New Orleans. The Mannings and Caesars operate Mannings Sports Bar & Grill out of Harrah's New Orleans.
The American Gaming Association said commercial casinos in the U.S. are on track to break 2019's single-year gaming revenue record figure of $43.65 billion based on results for the first nine months of 2021.
The $38.67 billion already collected through September by casinos in 25 states surpassed last year's pandemic-depressed total of $30 billion. In the third quarter, commercial casinos produced $13.89 billion in gaming revenue, the second consecutive single-quarter record.
"Two straight quarters of record gaming revenue is an incredible accomplishment in any context, let alone after the most challenging year in industry history," AGA CEO Bill Miller said in a statement. "Our recovery is not a flash in the pan, but rather a sustained result of our leadership in responsible reopening, world-class entertainment offerings and widespread favorability."
The four highest-grossing commercial gaming states in 2019 — Nevada, New Jersey, New York and Pennsylvania — saw record revenue totals for the July through September period. Las Vegas Strip gaming revenue of $2.06 billion for the three months was also a quarterly record, according to the AGA.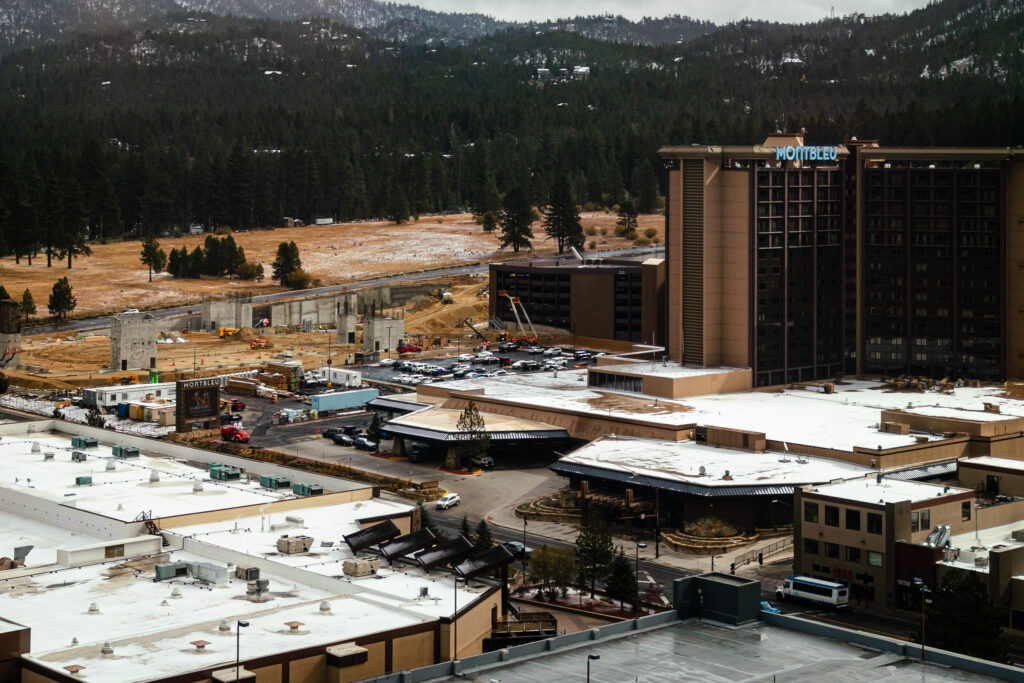 Bally's Corp. said this week it has started its rebrand of MontBleu Casino Resort in Stateline to Bally's Lake Tahoe. The Rhode Island-based company acquired the operations of the 438-room hotel-casino earlier this year for $15 million.
Bally's said in a statement the property-wide changeover, including new interior and exterior signage, will be completed in the first half of 2022. "We are proud to bring the Bally's brand to Lake Tahoe," said Bally's President of Retail George Papanier.
The property, which borders a portion of the Heavenly ski resort at the corner of Highway 50 and Lake Parkway, has had four names since 1978, when it opened as Park Tahoe. A year later, Caesars Entertainment acquired the resort, expanded the operations, and changed the name to Caesars Tahoe.
The name lasted for 27 years until it was taken over by Columbia Sussex and renamed MontBleu.
Bally's leases the land and buildings from Edgewood Companies, which also owns Edgewood Golf Course.
Las Vegas-based USBookmaking will begin offering online sports betting in New Jersey through an agreement with Ocean Casino Resort in Atlantic City. USBookmaking is operated by Las Vegas sports gambling pioneer Vic Salerno. The company is now a subsidiary of Italy-based Elys Game Technology Corp.
In a statement, Ocean Casino, which is located on the northern end of the Atlantic City boardwalk, will eventually offer a USBookmaking retail sportsbook at the property once approved by New Jersey gaming regulators.
"The combination of Ocean's knowledge of the Atlantic City players' market and our years of sports wagering experience make for a formidable recipe for success," Salerno said in a statement. "The Atlantic City market may be competitive, but with Ocean as our partner, USBookmaking is more than ready to take on the challenge."
USBookmaking currently operates sports betting for six tribal casinos, including three in New Mexico and one each in Colorado, Michigan and North Dakota.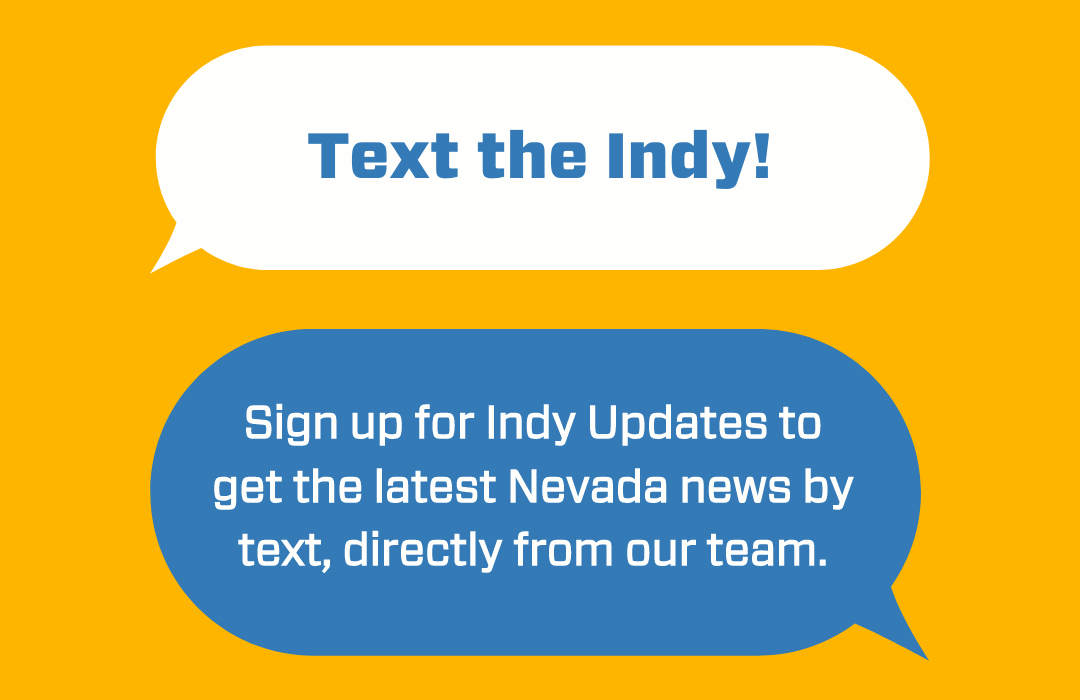 Featured Videos
Comment Policy (updated 4/20/2021): Please keep your comments civil. We reserve the right to delete comments or ban users who engage in personal attacks, use an excess of profanity, make verifiably false statements or are otherwise nasty. Comments that contain links must be approved by admin.