Indy Gaming: Arizona sports betting fuels the age-old question: 'Will Las Vegas be hurt?'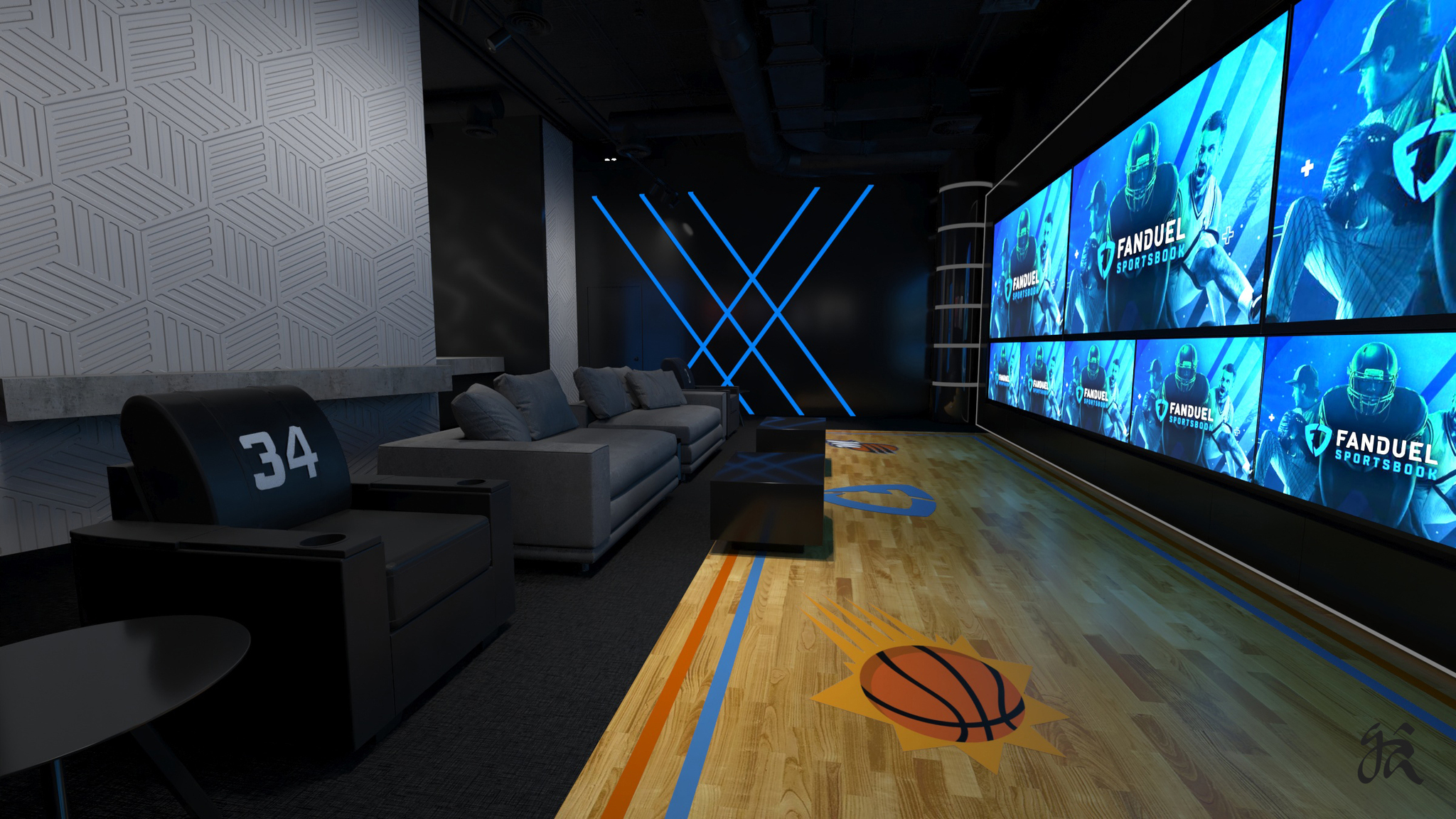 Good morning, and welcome to the Indy Gaming newsletter, a weekly look at gaming matters nationally and internationally and how they tie back to Nevada.
If a colleague or associate emailed this newsletter to you, please click here to sign up and receive your own copy of Indy Gaming in your inbox. — Howard Stutz
---
A few hours before Tom Brady and the Tampa Bay Buccaneers begin defense of their Super Bowl title on Sept. 9 in the traditional Thursday night start of the National Football League season, Arizona gaming authorities will flip the switch on the state's legal sports betting apparatus.
More than a dozen operators are expected to go live – primarily through mobile platforms – as Arizona becomes the 23rd state to legalize sports betting.
The gaming industry has been awaiting an Arizona launch since the end of January, when legislation was introduced following an agreement between the governor, tribal casinos and the state's professional sports teams and franchises.
Arizona has attracted the industry's largest players, including DraftKings, FanDuel, Caesars Sportsbook, BetMGM, Penn National/Barstool Sports, WynnBet and BallyBet. All are expected to launch mobile sports betting next week or during the NFL season.
Analysts believe Arizona could produce numbers similar to Colorado, where sports betting went live in May 2020 and quickly emerged as one of the top 10 state markets. Through May, Colorado sportsbooks took in nearly $2 billion in total wagers, rivaling Indiana and Michigan for the fifth and sixth spots in the overall ranking.
"Colorado and Indiana are two states where the density and variety of sports betting brands and distribution channels feel similar to Arizona," said Eilers & Krejcik Gaming analyst Chris Grove.
Global Market Advisors Partner Brendan Bussmann said Arizona's "strong centric fan base" provides some similarities to Colorado.
"With mobile, it will offer sports bettors a wide range of options as well as some synergies with Nevada operators that have developed partnerships with tribes and teams," Bussmann said.
But could the neighboring state ultimately slice into Nevada's sports betting market?
Currently, Nevada is the second largest state in sports wagers and revenues behind only New Jersey. Nevada's sportsbooks are also on track toward smashing records set in 2019 — $329.1 million in revenues and $5.319 billion in wagers.
There are some mitigating factors for Arizona, which is home to Phoenix, the nation's fifth-largest populous city and home of professional sports franchises in all four major leagues.
Drawing in DraftKings, FanDuel and Barstool gives Arizona sports gamblers options currently not found in Nevada.
Grove suggested that even if Arizona cuts into some of Nevada's sports betting business, the loss will be offset by new gaming consumers drawn not only to sports betting, but other forms of gaming.
"That's a group that now has a new reason to visit Vegas and a new type of gambling to try when they do visit," Grove said. "We continue to believe that sports betting will behave much like poker in that a rising tide will lift all boards, including Vegas. The one caveat is that Vegas must continue to develop experiences that you can only have in Vegas to avoid losing demand to regional operators."
Bussmann suggested some sports gamblers in Arizona border communities would stay home with betting options in place. But the Las Vegas experience, he said, is unmatched.
"People have predicted the fall of Las Vegas since the inception of Atlantic City," Bussmann said. "Sports betting will remain strong in Nevada, but it does need to modernize with the times to allow mobile registration like you will have in Arizona."
Maryland-based sports betting consultant Sara Slane, who advised some of the businesses soon to operate in Arizona, agreed that Nevada sports betting is hurt by lack of remote registration for customers — meaning gamblers need to go to sportsbooks in person to register, as opposed to signing up online. She also expects operators to have healthy marketing budgets to attract customers.
Caesars Entertainment CEO Tom Reeg told the investment community in early August the company will spend $1 billion or more over the next two-and-half-years to build out its customer base for the newly launched Caesars Sportsbook, the casino operator's expanding sports betting operation.
Top of the list for Ceasars? Arizona.
In addition to a deal with the Arizona Diamondbacks to build a sportsbook at Chase Field in downtown Phoenix, the company struck a multi-year partnership with organizers of the Fiesta Bowl, one of college football's premier bowl games, to become a primary sponsor and create a fan experience at the New Year's Day game.
A spokesman said Caesars is still looking at bringing a retail sportsbook to the Harrah's Ak-Chin resort in south Phoenix, a casino that the company has operated for the Ak-Chin Indian Community for more than 25 years.
Barstool Sports, a digital media platform that serves as the sports betting extension for regional casino operator Penn National Gaming, was named title sponsor and broadcast partner in July for the Arizona Bowl in Tucson, which will be renamed the Barstool Sports Arizona Bowl. Terms of the multi-year deal were not announced.
Barstool is also developing a retail sportsbook at the Phoenix Speedway.
But the Arizona process hasn't been without a few stumbles.
The Yavapai-Prescott Indian Tribe near Prescott sued the state, claiming the sports betting law was unconstitutional. Turf Paradise Racetrack in Phoenix also sued, saying it was cut out of the licensing process. Hearings on both lawsuits are scheduled for Friday.
Meanwhile, the Arizona Department of Gaming authorized and then rescinded a license to a partnership between PointsBet and Yavapai Apache Nation.
"Despite its fumbles to the starting line, Arizona can and should be a good sports betting market," Bussmann said.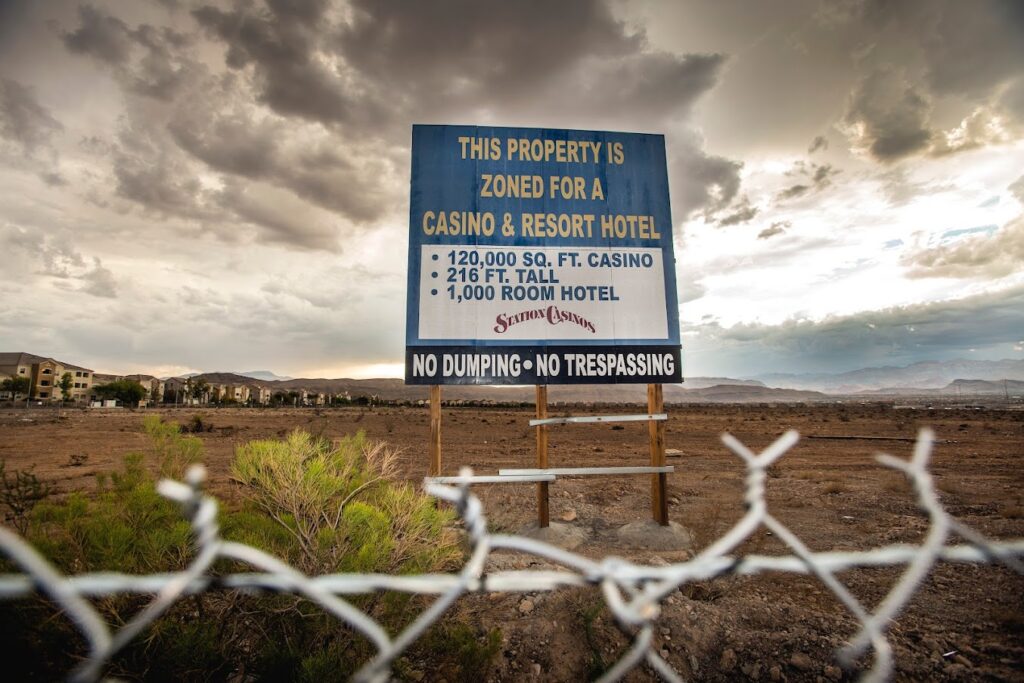 Culinary questions need for 'can't miss' Durango Station project
Red Rock Resorts recently peeled back the curtain on a hotel and casino development in fast-growing southwest Las Vegas. But the project has drawn opposition from the company's longstanding adversary – Culinary Workers Local 226.
In plans submitted to the Clark County Department of Comprehensive Planning, Red Rock – through its Station Casinos operating subsidiary – said it wants to build a 452-room hotel-casino with nearly 95,000 square feet of gaming space and multiple non-gaming amenities, including restaurants and a movie theater. The company said it would develop the 71-acre site at Durango Drive and the 215 Beltway in two phases.
On its past two quarterly earnings conference calls, Red Rock discussed "Durango Station" as a project that would cater to an area of the Las Vegas Valley that lacks casino-style gaming and has steadily grown in population since the company first acquired the land in the early 2000s.
The site is nearly 11 miles from the South Point on south Las Vegas Boulevard and roughly nine miles from Red Rock Resort in Summerlin. Residential development, including the Rhodes Ranch community, surrounds the site.
Gaming analysts believe Durango Station is a "can't miss" opportunity since it is the only non-restricted gaming location within that area of southwest Las Vegas.
The Las Vegas locals gaming market continues to exceed pre-pandemic gaming revenue totals for the areas outside the Strip and downtown, with figures up 16.1 percent for the first seven months of 2021 compared to 2019. July alone was a nearly 13.5 percent increase.
"Our primary focus right now has really been on Durango, which we think is a great development opportunity in the most underserved part of the Las Vegas Valley," Red Rock Resorts CEO Frank Fertitta III said on the company's quarterly conference call in July.
Station Casinos was scheduled to present its plans to the Spring Valley Town Advisory Board on Tuesday and the Clark County Commission on Sept. 22.
But the Culinary Union, which has attempted to organize the Red Rock's non-gaming employees for nearly two decades, is questioning the need for the property at the location.
In addition to the residential growth, developers broke ground in February on UnCommons, a $400 million mixed-use development with office space, retail, a movie theater and apartments on 40 acres directly across from the proposed Durango Station site.
"The project has the potential to generate even more traffic on top of what is already anticipated," the union said in a statement.
Plans for Durango Station were originally filed with Clark County in 2008, but Station Casinos halted the project because of the recession and its corporate bankruptcy reorganization that was settled in 2011. The union noted the current plans for the site are smaller than the original project and use just 50 acres of the property.
The Culinary recently sent mailers into the neighborhoods surrounding the site that question the proximity of an entrance to the planned development off Maule Street that is less than a half-mile from Wayne Tanaka Elementary School.
Also, the union questioned why Red Rock has not reopened the Fiesta properties in Henderson and North Las Vegas and Texas Station in North Las Vegas that have been closed for nearly 18 months.
Fertitta told analysts in July the company "continues to evaluate" the closed locations and will only reopen the properties "when we think they can add to the absolute profitability of the company going forward."
A fourth property, the off-Strip Palms, was sold to Southern California's San Manuel Indian Tribe for $650 million and won't reopen until after the sale is approved by Nevada gaming regulators.
In July, a federal judge ordered Station Casinos to negotiate a contract with the Culinary for more than 1,350 non-gaming employees at the Red Rock Resort, despite workers voting down the representation nearly 18 months ago.
Two Sundays ago, more than 100 employees of Red Rock's Palace Station and Boulder Station casinos protested in front of the union's offices, demanding the Culinary drop its NLRB challenge to reverse a union representation vote at the two properties in which employees rejected representation.
Add Durango Station to the latest chapter in the Station Casinos-Culinary feud.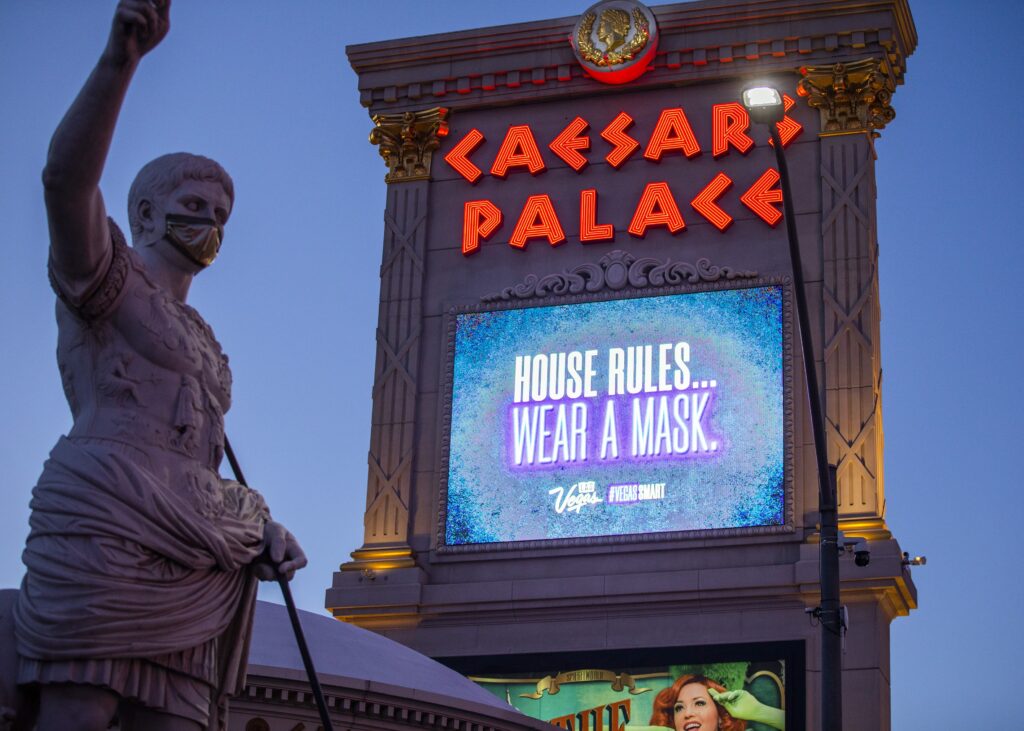 Shuffle up and get a COVID-19 jab: World Series of Poker requires player vaccinations
The World Series of Poker, which is owned by Caesars Entertainment, announced last week all participants in the upcoming tournament in Las Vegas are required to provide proof of being fully vaccinated against COVID-19 prior to registration.
The 52nd tournament runs Sept. 30 through Nov. 23 at the Rio Hotel Casino and will have 88 events, culminating with the $10,000 buy-in No Limit Hold'em World Championship.
Last year's tournament was canceled because of the pandemic, but a smaller tournament was held online.
"This is not a decision we have taken lightly," said tournament Executive Director Ty Stewart. "It is made with no agenda beyond protecting player eligibility and the operations of a unique televised gaming event. The nature of poker is to be in close proximity with your opponents for extended periods of time, and a seat at the World Series of Poker is a commitment for both our company and the participants."
But the vaccine mandate doesn't cover Caesars employees. Company spokeswoman Kate Whiteley said both Caesars Entertainment and World Series of Poker employees "are strongly encouraged to get the COVID-19 vaccine. Caesars is committed to making vaccination easy and accessible for all team members. Additionally, the company is providing significant incentives for team members who choose to be vaccinated."
The tournament's announcement drew support from many of the top names in poker.
"You have the freedom to play the WSOP if you abide by the rules. Wear a shirt. Wear shoes. Get vaccinated. It is your choice to do any of those three things. If you do, you get to play!" six-time World Series of Poker bracelet winner Daniel Negreanu wrote on Twitter.
Other items of interest:
A Las Vegas conference organized by a group closely linked to the far-right conspiracy-driven QAnon movement was canceled. It was unclear who pulled the plug on the "For God & Country Patriot Double Down" that was planned for late October at the Caesars Forum Conference Center behind the Linq on the Strip. "We can confirm that the Patriot Double Down will no longer be held at Caesars Entertainment properties," company spokeswoman Kate Whiteley said Tuesday in an emailed statement. Previously, Caesars said the conference attendees would have to comply with all state and local COVID-19 protocols, including a mask mandate. QAnon has been recognized by the FBI as a potential domestic terror threat. The event's hosting organization has been linked to the group. Confirmed speakers include former national security adviser Michael Flynn, who was granted a presidential pardon after twice pleading guilty to lying to the FBI about his contacts with Russia.
The Global Gaming Expo announced Tuesday it will require all attendees to the tradeshow and conference in Las Vegas to provide proof of a COVID-19 vaccination. The event, Oct. 4-7 at the Sands Expo and Convention Center, is produced by the American Gaming Association and RX. "We know how important vaccines are to continuing gaming's strong recovery," AGA Vice President of Global Events Meredith Pallante said in a statement. "Vaccinations are also one more tool to help us safely welcome the industry back to Las Vegas for another fantastic show." The vaccine mandate was supported by the Association of Gaming Equipment Manufacturers. "We are continuously following government and public health guidance and having data-driven conversations with health and safety experts to guide our decision making," said G2E Event Coordinator Korbi Carrison. G2E will still require masks to be worn by all attendees.
Three sports betting ballot initiatives could land in front of California voters next year. A measure backed by seven sports betting operators – all of which have ties to Nevada – announced the California Solutions to Homelessness and Mental Health Support Act – which would use revenues from legal and regulated sports gambling – retail and mobile – to fund social programs in the state. In a statement, the group said the campaign already has $100 million in the bank to fund the effort, which needs to be approved by California's attorney general and collect nearly 1 million signatures to be listed on the November 2022 ballot. One referendum backed by California's tribal casino community has already qualified for the ballot. A second initiative backed by several cities and counties with cardroom casinos has submitted paperwork to the attorney general. Backers of the third question said Tuesday the initiative was "complimentary" to the tribal referendum, which only allows for in-person sports betting. The measure states that any online sports betting operator seeking to participate in the California marketplace must do so by partnering with a tribe. "California, which represents the world's fifth-largest economy, is an extraordinary opportunity to expand on the success of online sports betting experienced now by nearly two dozen states," backers of the initiative said in a joint statement.
ESPN believes licensing its brand to a participant in the competitive legal sports betting industry could be worth $3 billion through a multi-year deal. The Wall Street Journal reported last Friday that ESPN, which is owned by the Disney Corp., already held preliminary discussions with Caesars Entertainment and DraftKings and expects to talk with other sports betting operators. ESPN already has marketing partnerships with both companies. In Las Vegas, ESPN built a studio at Caesars' Linq development overlooking the Strip and Caesars Palace. The studio serves as the base for the network's Daily Wager show, which is dedicated to sports betting. According to the Wall Street Journal, the ultimate ESPN partner would be able to use ESPN's name for branding and potentially renaming its sportsbook operations after the network.
Ben Affleck's gambling excursions to Las Vegas have long been documented, including his ban from the former Hard Rock Las Vegas for counting cards at blackjack. But he's been welcomed with open arms at Wynn Las Vegas. The two-time Academy Award winner directs and stars in an advertising campaign for WynnBet, the company's sports betting arm that is currently in six states. Affleck, who won an Oscar in 1998 for co-writing Good Will Hunting and another in 2013 for producing Argo, appears in the spot with former NBA standout Shaquille O'Neal and actor Melvin Gregg as they chat with fans and friends around the Wynn Las Vegas casino floor and sportsbook. They discuss wagers made on the WynnBet mobile app. "Every detail of this shoot was carefully considered, and Ben did a great job hand-picking the cast and crew as well as developing the characters to capture the fun involved with winning together," said Wynn Interactive CEO Craig Billings. Also appearing in the video as a slot machine player is Guadalupe Rodríguez, the mother of actress-singer and current Affleck partner Jennifer Lopez.
Comment Policy (updated 4/20/2021): Please keep your comments civil. We reserve the right to delete comments or ban users who engage in personal attacks, use an excess of profanity, make verifiably false statements or are otherwise nasty. Comments that contain links must be approved by admin.