Indy Gaming: Florida continues to attract, stymie Las Vegas Sands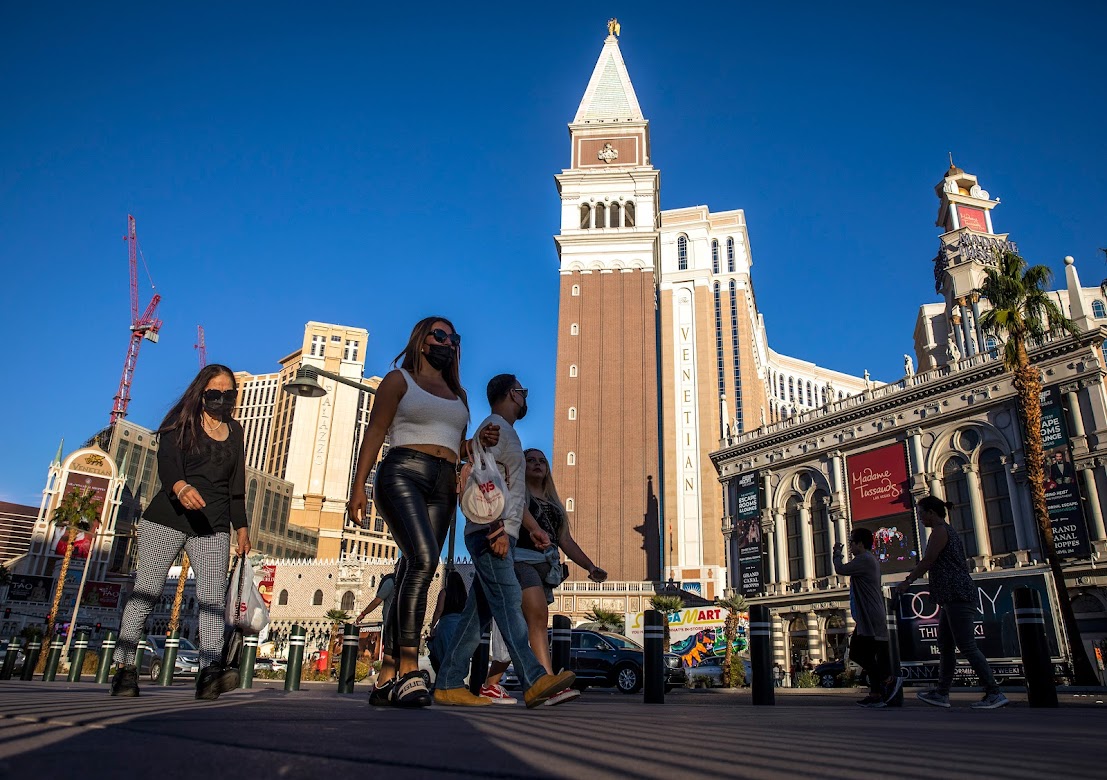 Good morning, and welcome to the Indy Gaming newsletter, a weekly look at gaming matters nationally and internationally and how the events tie back to Nevada.If a colleague or associate emailed this newsletter to you, please click here to sign up and receive your own copy of Indy Gaming in your inbox. - Howard Stutz
---
The allure of a potential multi-billion-dollar commercial casino market in Florida drew Las Vegas Sands to invest in several gaming expansion efforts in the state going back to 2012.
That year, the company sought to build an integrated resort in downtown Miami, but its effort, along with proposals by other Las Vegas Strip operators in Miami and Fort Lauderdale, was scuttled by state lawmakers. The Sands walked away from Florida for a few years to concentrate on casino expansion potential in Georgia.
The roadblocks to new casinos in Florida are often generated by the influential Seminole Indian Tribe, which owns Hard Rock International and operates six of Florida's seven tribal gaming properties.
However, the latest Sands' casino expansion proposal in the Sunshine State may have been derailed not by tribal opposition, but after Florida election officials said petitions supporting a constitutional amendment change contained falsified signatures.
A joint investigation published last week by the Tampa Bay Times and Miami Herald termed the matter "one of the largest cases of election-related fraud in recent history."
In a statement, an attorney for Florida Voters in Charge — the political action committee seeking a voter referendum that would allow the state's card rooms to be converted into full casinos — called Las Vegas Sands, "a donor to our committee and supportive of our stated end goal."
The newspaper investigation reported that Las Vegas Sands spent $49.5 million on the initiative effort. The company is reportedly eying a card room in Jacksonville as a possible casino expansion opportunity.
That card room, Bestbet Jacksonville, was also listed as a source of income for former Nevada attorney general and U.S. Senate candidate Adam Laxalt in his most recent federal financial disclosure form.
A spokesman for Las Vegas Sands declined to comment on the events in Florida.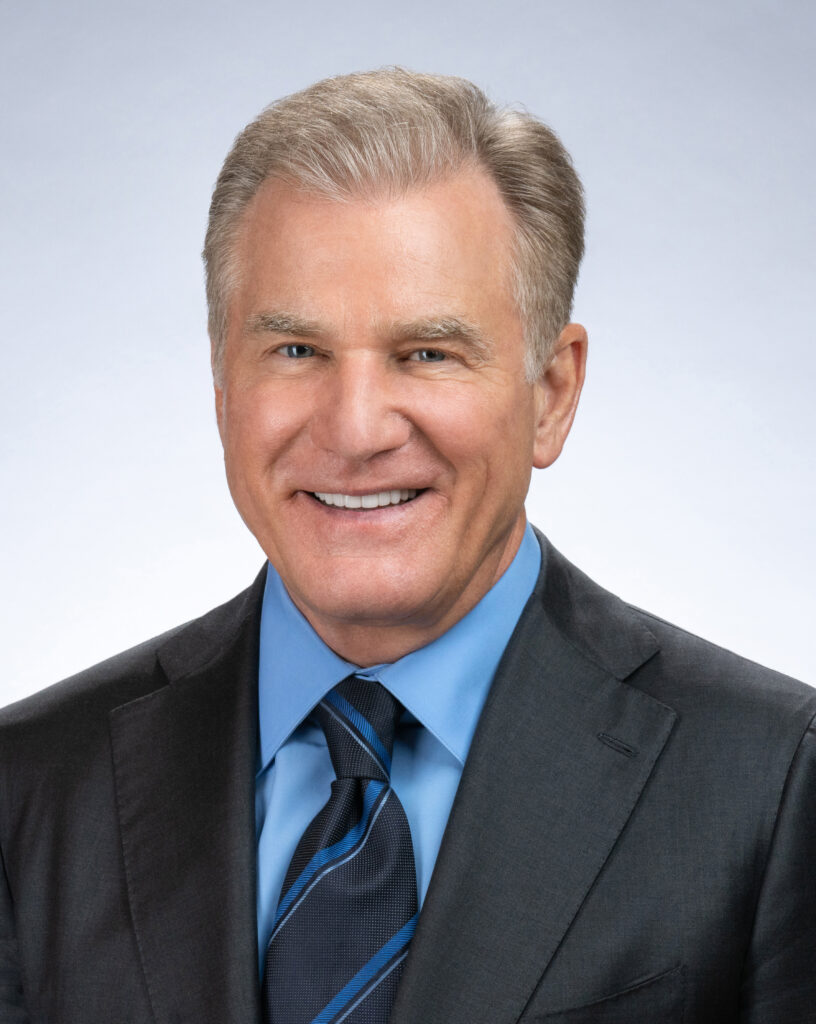 During Las Vegas Sands' second-quarter earnings conference call on July 21, Chairman and CEO Rob Goldstein said Florida had again risen as a potential emerging casino market and he said the company is putting a new effort into the state.
"We're successfully gathering signatures to get a vote in the fall of 2022 for a land-based opportunity," Goldstein said in response to an analyst question about U.S. casino expansion opportunities.
Last week, another political action committee, Standing Up For Florida (funded by the Seminole Tribe) filed a subpoena in Leon County Circuit Court in Florida. It wants Goldstein, Las Vegas Sands President Patrick Dumont, board members and the company's chief compliance officer to provide documents, phone records and other information concerning the company's interactions with Florida Voters in Charge.
Las Vegas Sands reports fourth quarter and year-end financial results on Wednesday. It's expected Goldstein, Dumont and other company officials will answer questions about Macau clarifying its casino relicensing process, which would see the gaming concessions for Sands and the other five Macau operators extended by 10 years with the potential three additional years, kicking the next relicensing period to 2035.
Also, the $6.25 billion sale of the Venetian, Palazzo, Sands Expo and the land underneath the under-construction MSG Sphere to VICI Properties and Apollo Global Management might come up. The matter is scheduled to be considered next week by the Nevada Gaming Control Board.
The company would much rather discuss those topics than Florida.
Meanwhile, the Seminole Tribe is headed to Las Vegas through Hard Rock's planned $1.1 billion purchase of The Mirage from MGM Resorts, which is expected to be completed later this year.
By that time, Sands will no longer own or operate a resort on the Strip.
In 2018, Florida voters overwhelmingly approved Amendment 3, which requires any gambling expansion in the state to be approved by voters. It was backed by the Seminole Tribe and the once anti-gaming Disney Corp., which has now embraced sports betting through its ownership of ESPN.
Last year, the Seminoles signed a new gaming compact with Republican Gov. Ron DeSantis allowing the tribe to operate online sports betting in Florida. However, a federal judge struck down the compact in November and the tribe halted its sports wagering efforts.
Global Market Advisors Partner Brendan Bussmann, who has watched Florida's long-simmering gaming landscape over the years, said the losers in the current dispute are voters, who, despite the passage of Amendment 3, should have an opportunity to voice their opinions.
"Florida right now is a three-ring circus when it comes to the ballot initiatives," Bussmann said. "Ballot measures are always a tricky process, especially when they are largely funded by one entity. While there is some level of separation, there also likely is periodic updates happening to make sure that the mission is being accomplished."
Florida Voters in Charge legal counsel Jim McKee said in a statement the allegations against his group were "very serious," but came from "individuals and entities whose sole goal" is to block the ballot initiative.
McKee said the organization is required by Florida law to submit all petitions gathered, "even those known or suspected to be inaccurate." The attorney added, "it absolutely does not benefit FVIC in any way to turn in petitions which cannot be validated by supervisors of election."
He said the group supports and encourages the investigation and prosecution of anyone who turned in fraudulent petitions.
"FVIC and its contractors have terminated thousands of petition gatherers who have not met the quality control standards … and will continue to do everything in its power to ensure full compliance with Florida law while working to give Florida voters a choice in the 2022 election," McKee said.
---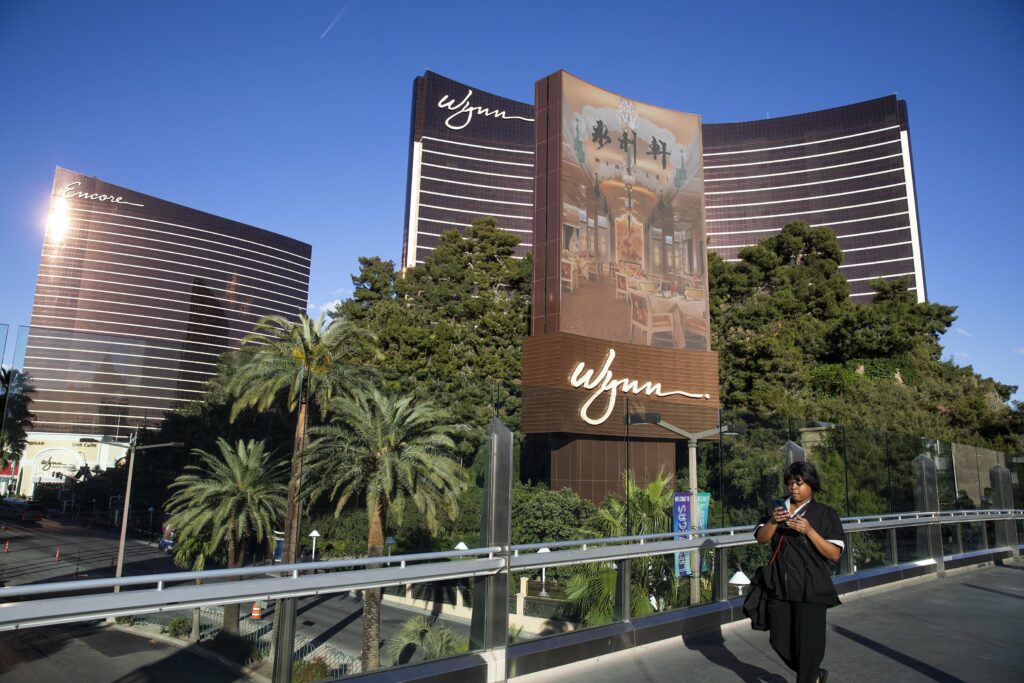 Wynn to develop first casino in UAE as part of a $2 billion project
More than a decade ago, Wynn Resorts lost out when Singapore selected Las Vegas Sands and Genting Berhad as the island nation's two resort casino operators.
On Tuesday, the Las Vegas-based company said it wants to develop an estimated $2 billion integrated resort on the man-made Al Marjan Island in Ras Al Khaimah, in the United Arab Emirates. Wynn is partners in the planned development with Marjan and RAK Hospitality Holding.
The project would mark the first gaming resort in the UAE under newly-enacted gaming regulations that are similar to Singapore's in structure. The regulations include different tax rates for casino play based on high-end (5 percent) or mass-market (15 percent), and a fee to enter the casino. Also, UAE citizens, who make up 10 percent of the emirate's population of 10 million residents, wouldn't be allowed to enter the gaming facility.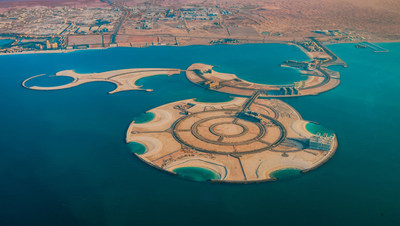 The project is still in its initial design and development phase and won't open until 2026. The Ras Al Khaimah Tourism Development Authority will serve as the gaming regulatory body.
In the announcement, Wynn Resorts said the project would include a hotel with more than 1,000 rooms, restaurants, retail, convention space, entertainment and gaming. The size and scope of the casino were not disclosed.
Dubai International Airport, the world's fourth-largest airport, is just 45 minutes away from Ras Al Khaimah, and the UAE hosts roughly 22 million tourists annually.
"We look at this beach resort as a super-regional-more-than-just-gaming high-end resort with a solid return on investment prospects, positioned in a tourism rich market with proximity to an affluent local population and supportive travel infrastructure," J.P. Morgan gaming analyst Joe Greff told investors following the early morning announcement.
The announcement was the first for newly-appointed Wynn CEO Craig Billings, who takes over on Feb. 1.
In a statement, he called Al Marjan Island "a pristine setting and an ideal greenfield location" to develop an integrated resort complex.
Deutsche Bank gaming analyst Carlo Santarelli told investors he expects Wynn Resorts to invest between $250 million to $400 million into the project. The company is expected to receive a 20-year contract to manage the resort complex.
"The region offers tremendous potential for the hospitality and tourism industry," Billings said in a statement.
Al Marjan Island is currently a tourist destination in the UAE and includes four islands, with almost five miles of beaches and 14 miles of waterfront property. The destination already includes hotels and residential developments.
Santarelli said Wynn Resorts would receive a management fee for 5 percent of net revenue and an incentive fee based on cash flow. The company would also own 25 percent to 40 percent of the real estate venture, from which it could receive dividend payments.
---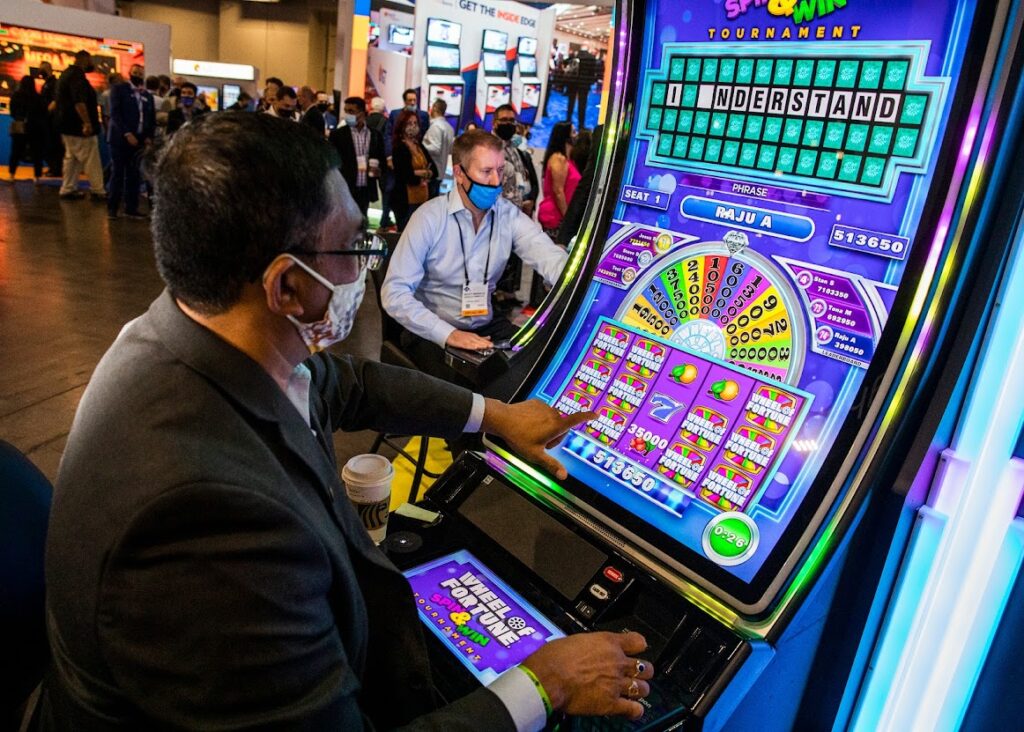 New IGT CEO signals focus on the digital gaming world
Slot machine pioneer International Game Technology named a new chief executive last week that one gaming analyst suggested reflects the company's shift toward the digital and online gaming world.
Vincent Sadusky, who has been a board member of IGT and its predecessor board since 2010, took over the CEO position on Monday from Marco Sala, IGT's CEO since 2009.
The management change was necessitated by the retirement of the chairman Lorenzo Pellicioli, who will be replaced by Sala.
Sadusky was most recently CEO of Univision Communications, the largest Hispanic media company in the U.S. Prior to that role, he was CEO of Media General, which has more than 50 local stations in the U.S.
Stifel Financial gaming analyst Jeffrey Stantial told investors in a research note following the announcement that Sadusky's history "navigating media companies into the modern digital landscape will prove useful as the global gambling industry shifts increasingly online (and) omnichannel."
The top-level management move marks the first for IGT since the company's $6.4 billion buyout in 2015 by GTECH Holdings, the first such combination between a casino-centric gaming equipment developer and an international lottery corporation. The merged company took on the IGT name and has headquarters in Rome, London and Rhode Island, where the U.S. side of the lottery business is centered.
"We believe the changes to leadership do not mark a meaningful change in strategy and that the company will continue to focus on growth and improving the capital position of the business," Jefferies gaming analyst David Katz told investors.
IGT maintains a corporate presence in Nevada with the global gaming operating unit headquartered in Las Vegas and the company's Reno facility serving as a primary manufacturing center.
Sala, who despite his maintaining his headquarters in Rome, has been the public face concerning IGT's corporate matters since the merger. Sala was also named chairman of De Agostini, that Italy-based holding company that is IGT's largest shareholder. It's expected he will be appointed CEO of the firm in June.
Truist Securities gaming analyst Barry Jonas said Sala moving into the CEO seat at De Agostini might give U.S. investors some visibility to the company that has control of IGT.
"We believe Mr. Sadusky, whose management experience is media (and) not gaming-focused, has supported Mr. Sala's strategy and (investors should) expect little changes," Jonas said in a research note. "If anything we think a U.S.-based CEO could be helpful for investor relations purposes.
IGT is best known for expanding the distribution of the "Wheel of Fortune" slot machines, which have been in casinos for a quarter of a century.
While slot machines remain a central part of IGT's business model, the company has branched into the digital realm of the gaming world. IGT's mobile wagering wallet, a key component of its cashless wagering technology, was recently approved by Nevada gaming regulators. Meanwhile, its sports betting platform is now being used by more than 60 operators in 20 states.
Stantial told investors the company's two legacy businesses – lottery and slot machines – look promising in the second half of 2022."Overall lottery demand remains robust, and our checks suggest casino purchasing behavior should improve in 2022," he wrote in his research note.
---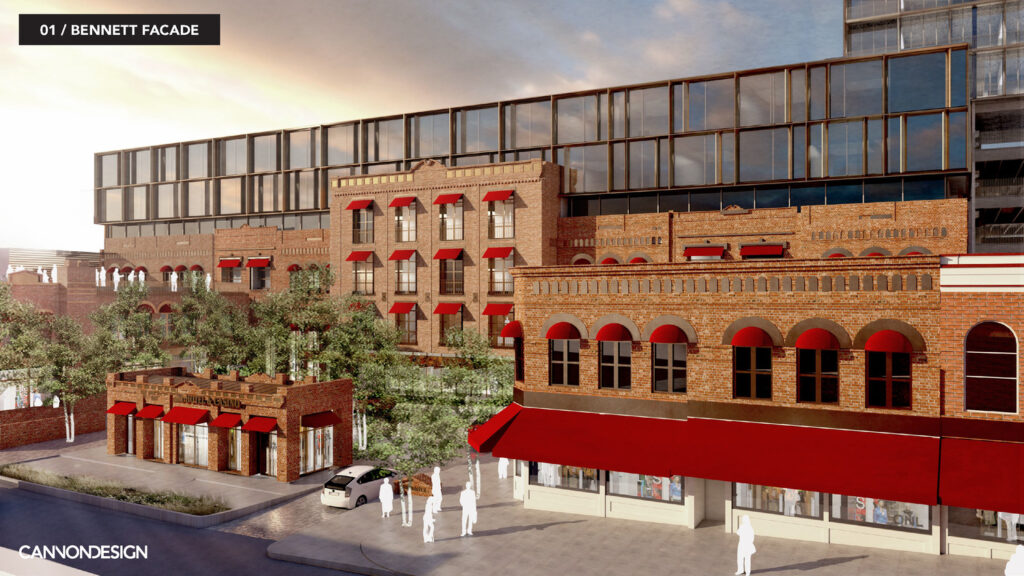 Full House discloses increased costs to build new Colorado casino
Las Vegas-based Full House Resorts told investors its investment for a new casino in Cripple Creek, Colorado is expected to increase to $250 million. Also, the company said it was spending $100 million to open a temporary casino in Waukegan, Illinois, ahead of permanent development.
Because those items could materially have a financial effect on the company, Full House preannounced its anticipated fourth quarter and 2021 financial figures, telling the investment community its revenues for the full year are expected to be its highest total "for at least the past eight years."
Full House operates five casinos in four states, including Grand Lodge Casino at Hyatt Regency Lake Tahoe and Stockman's Casino in Fallon.
Without comment from CEO Dan Lee, Full House said its full-year 2021 revenues are expected to range between $179.9 million to $180.4 million when the audited results are reported by early March. In 2020, when the company's casino suffered through shutdowns and pandemic-related operating restrictions, Full House reported $125.6 million in revenues.
Full House also said its expected net income range of $10.9 million to $12.6 million will be a vast improvement compared to roughly $100,000 reported in 2020.
The primary focus is on the company's development projects.
Full House said it had roughly $265 million in available cash, including $177 million directed toward Chamonix Casino Hotel, the Colorado project that it is building next to its Bronco Billy's in the town outside of Colorado Springs.
In announcing Chamonix in March 2021, Full House said the boutique hotel-casino themed after a French Alps resort would cost $180 million.
In last week's statement, Full House said it had "sufficient cash and resources to complete the project at the higher budget number" and was transferring cash to its restricted construction, "in accordance with its debt covenants."
Full House cited Colorado's increased gaming revenue totals last year from July through November, up 42 percent compared to 2020. Cripple Creek has seen a 26 percent jump.
In November 2020, Colorado voters approved Amendment 77, which removed the state's $100 wagering limit on a single bet and allowed casinos to offer previously forbidden games, such as baccarat, keno, and the big six wheel.
Lee cited the vote when the company said it would build Chamonix rather than just expand Bronco Billy's.
"Due to the strong recent increases in Colorado's overall gaming revenues, management remains confident that its high-end Chamonix Casino Hotel project will earn a high return on investment," the company said last week.
Also, Full House said its temporary casino in Waukegan – dubbed 'The Temporary by American Place' – will open in the middle of this year ahead of the company's planned $500 million American Place project.
The company said the $100 cost for the temporary 10-acre site next to the 29-acre permanent casino location will have "significant upfront gaming license payments" and slot machines that will be transferred to the future casino. American Place is expected to have 1,000 slot machines and 50 table games.
---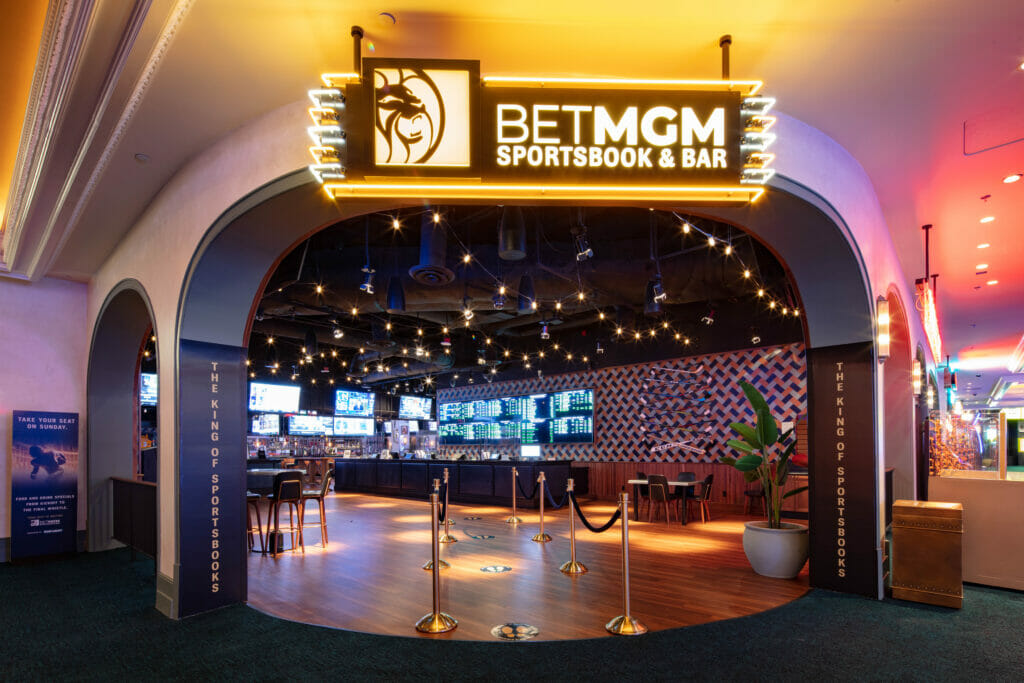 BetMGM expects to be cash flow-positive by 2023
BetMGM told investors its cash flow losses for 2021 will range between $420 million and $440 million when the sports betting and online gaming operation reports its 12-month totals.
The company also said it doesn't expect to have a positive cash flow until 2023.
Analysts weren't surprised.
In sports betting's hyper-active universe, where more than half of the U.S. states have legalized the activity in less than four years, the cost associated with acquiring new customers, including advertising and promotion spending, eats heavily into profits.
BetMGM – a 50-50 joint venture between MGM Resorts International and United Kingdom wagering conglomerate Entain Plc – operates sports betting in 19 states and has online casino gaming in four of those markets: Pennsylvania, Michigan, New Jersey and West Virginia.
CBRE gaming analyst John DeCree said online sports betting serves as the primary customer acquisition channel for BetMGM. But the online casino business "remains a core component in the path to profitability for BetMGM and the industry as a whole."
DeCree credited Michigan and New Jersey with having "reasonable tax rates" that other states should consider if they are serious about legalizing the activity.
"(Online casino) remains a core component in the path to profitability for BetMGM and the industry as a whole," DeCree wrote in a research note.
Truist Securities gaming Barry Jonas had a similar observation.
BetMGM is the No. 2 operator among the U.S. gaming companies operating in both sports betting and online casinos with 24 percent of the overall market share through November. However, Jonas estimated the company is No. 3 behind DraftKings and FanDuel when just online sports betting is considered.
"We remain somewhat cautious around profitability in the near-term given the market appears largely bonus-oriented," Jonas said.
In a statement, BetMGM said its net revenues are expected to reach $850 million in 2021 and could top $1.3 billion by the end of 2022. The company, which launched online sports betting in New York last week, expects to open online sportsbooks in Illinois and Louisiana by the end of March. The growth would put the company's sports betting product in front of 40 percent of the total U.S. adult population.
Also in 2022, BetMGM plans to have retail sportsbooks in Puerto Rico and both online sportsbooks and online casinos in Ontario, Canada.
BetMGM CAEO Adam Greenblatt called 2022 "a critical year" for the sports betting industry, believing national operators will reach a "critical mass" in the markets, which he termed "the next phase of the sector's financial evolution."
That could mean consolidation among a crowded roster of licensed operators. On Sunday, the New York Post reported that Wynn Resorts is looking to sell WynnBet, its sports wagering and digital gaming subsidiary.
BetMGM said it expects MGM Resorts and Entain to invest another $450 million into the company, bringing the total investment to $1.1 billion since the joint venture was launched in 2018.
A year ago, MGM Resorts made an $11 billion offer to acquire Entain, but the bid was rejected for being too low. DraftKings offered $20 billion for Entain in September, but that offer was also rejected.
Jonas said he would "still prefer" that MGM Resorts own 100 percent of BetMGM, which he believes would add $8 per share to the company's stock.
---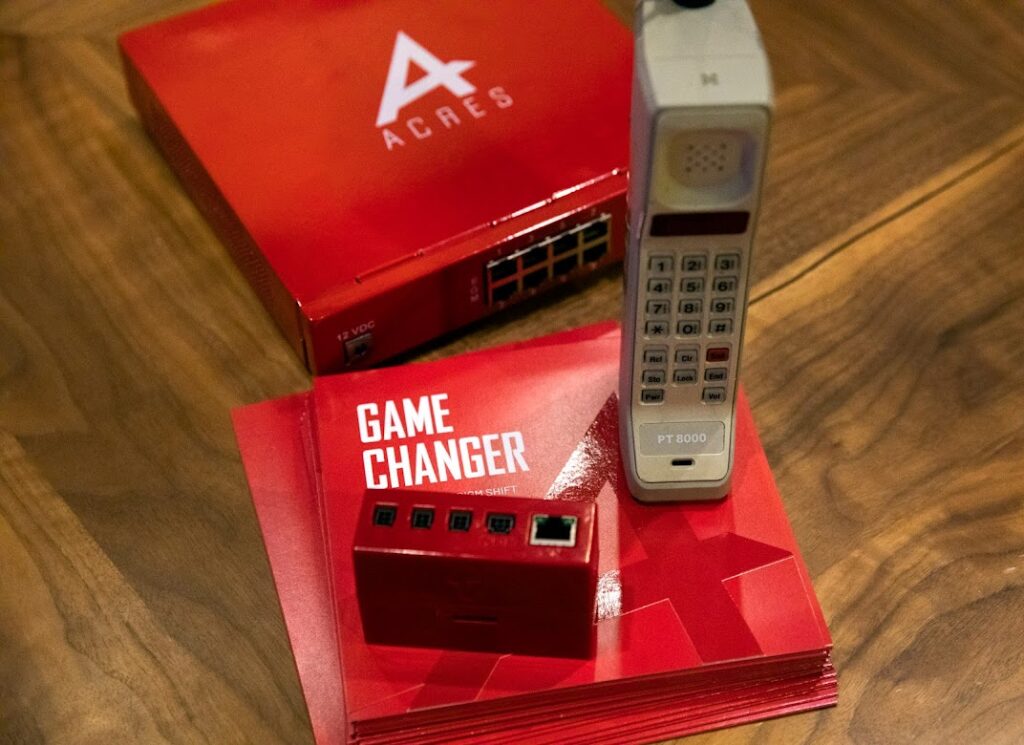 Other items of interest:
Gaming industry financial executive Matt Heyerdahl has joined Acres Manufacturing as the company's chief financial officer.
Heyerdahl previously served as CFO for Gaming Arts and held positions with Aruze Gaming America and in public accounting with Ernst & Young and Frazier & Deeter.
Acres founder John Acres said Heyerdahl's experience "will be an incredible asset to our team" as the company rolls out its new player loyalty system into new markets.
The Nevada Gaming Control Board appointed Carl Hoffman as chief of the Investigations Division, replacing Mike LaBadie, who retired in December after more than 35 years with the regulatory agency.
Hoffman has been with the control board since 1993 and served as the deputy chief of investigations since 2016.
"Chief Hoffman's career with the Gaming Control Board makes him the right choice to take the reins of the Investigations Division," Chairman Brin Gibson said in a statement.
New Hampshire's sports betting market topped $1 billion in wagers two years after the state launched the activity in partnership with DraftKings. Business New Hampshire reported the figure, adding that New Hampshire has seen more than 23 million wagers since the online activity was launched on Dec. 30, 2019.
Tax revenues from sports betting have driven more than $30 million toward public education, according to Gov. Chris Sununu. The state's figures have been boosted given that neighboring Massachusetts has yet to legalize sports betting.
To put the figure into perspective, Nevada took in more than $1 billion in sports wagers in both October and November and more than $7.1 billion in the first 11 months of 2021.
What did a Miami-bound cruise ship pursued by federal authorities have to do with Resorts World Las Vegas?
Both have ties to the same Malaysia-based ownership group.
Last weekend, the Crystal Symphony docked in the Bahamas, rather than Miami, after a federal judge ordered the ship to be seized for unpaid fuel bills. The ship is owned by Crystal Cruises, whose parent company, Genting Hong Kong, is preparing for liquidation.
Genting Hong Kong is associated with casino operator Genting Group, which owns Resorts World Las Vegas, but that's the extent of the connection.
Crystal Cruises canceled all ocean sailings through April because of the financial issues surrounding Genting Hong Kong.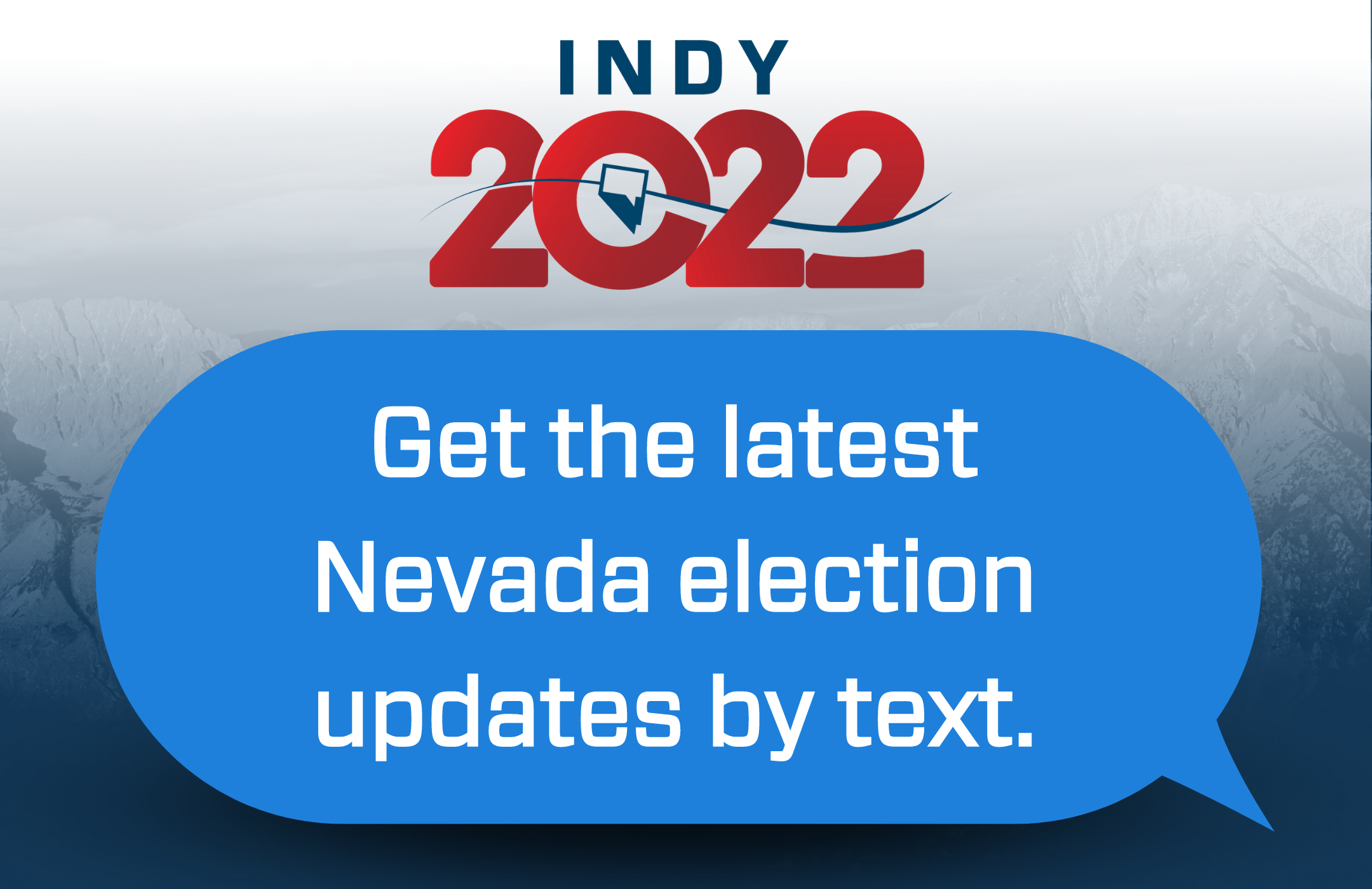 Featured Videos
Comment Policy (updated 4/20/2021): Please keep your comments civil. We reserve the right to delete comments or ban users who engage in personal attacks, use an excess of profanity, make verifiably false statements or are otherwise nasty. Comments that contain links must be approved by admin.