Joey Gilbert requests statewide recount after losing GOP governor primary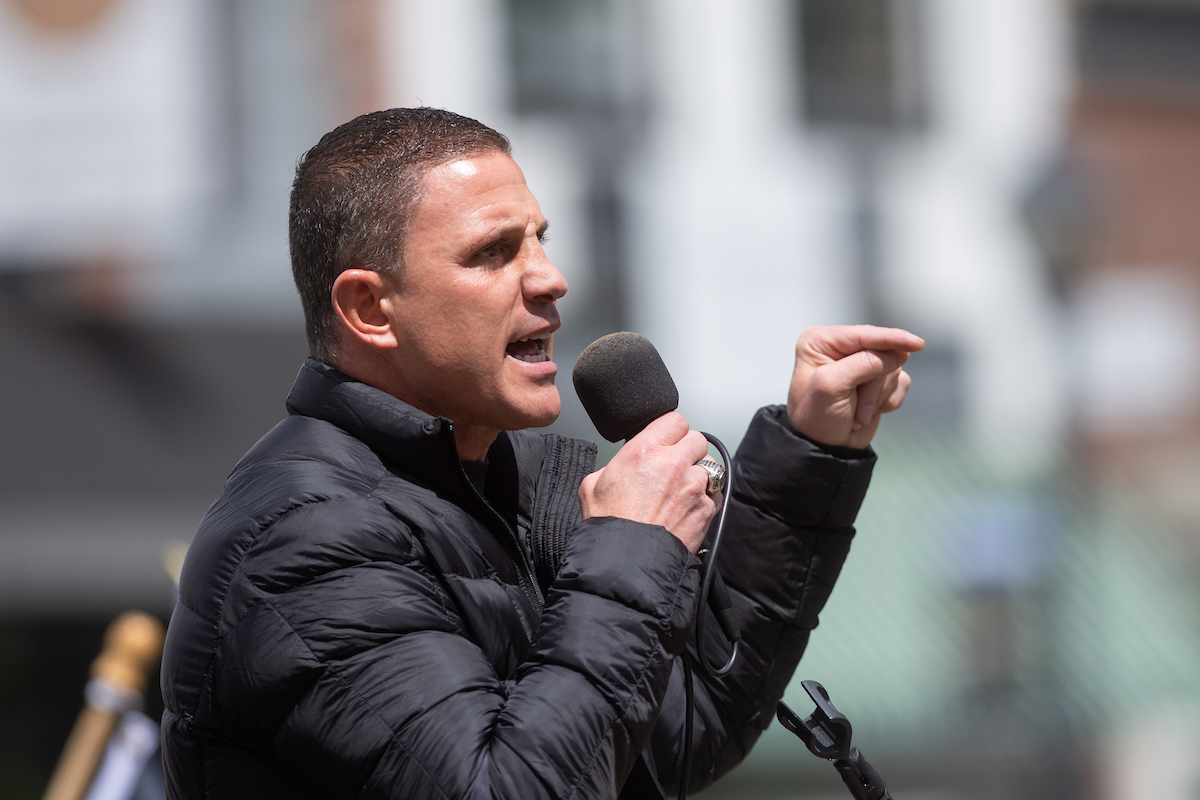 Republican governor candidate Joey Gilbert, who has loudly and without evidence alleged massive voter fraud in Nevada's 2022 primary election, requested a statewide recount of a race he lost to Clark County Sheriff Joe Lombardo by about 26,000 votes, according to state election officials.
Deputy Secretary of State for Elections Mark Wlaschin told The Nevada Independent that Gilbert had filed the required paperwork and payment for the recount, and was the only candidate to request a statewide or multi-county recount shortly before Wednesday's deadline to make such an ask.
Wlaschin said all counties are planning to start their recounts either Thursday or Friday and have five days to complete it. A full list of other candidates who may have sought a re-do in all other jurisdictions was not immediately available.
Elko County Deputy Clerk Aly Guaman said her county's recount is expected to take about a day. It will be conducted using electronic tabulation machines, and not by a hand count — a possibility Gilbert had suggested when discussing his recount options on an online broadcast Tuesday with right-wing activist Robert Beadles.
A candidate requesting a recount must pay for it, and Gilbert is facing a total bill of just under $191,000 with all 17 counties combined. Washoe County spokeswoman Bethany Drysdale said the recount in Nevada's second-largest county would cost $84,000, which accounts for staffing, overtime and weekend pay, the work of a certification board and a required on-site representative from voting machine company Dominion.
A letter calling for the recount in Washoe County also included requests from several additional Republican candidates who fell short in the primary election, including Washoe County clerk candidate Kenji Otto, school board candidates Cathy Reyes, Melanie Sutton and Graeme Reid, and Assembly candidates Bret Delaire and Gary Schmidt.
In Elko County, Gilbert won by about a 20 percentage-point margin among the nearly 5,500 votes cast in the Republican governor primary. Lombardo narrowly edged Gilbert in Washoe County by about 300 votes.
Gilbert has alleged a host of deficiencies in the primary election; his campaign says he believes "100% believes he received the most votes" in the governor's primary, and Beadles says he has information that hasn't yet been released that shows "Joey won astronomically."
Under Nevada law, recounts can be requested within three working days of the county or statewide canvass. Any losing candidate can seek a recount, but state law requires they front the cost for the recount, only receiving a refund if the recount changes the outcome in their favor.
According to Ballotpedia, only 31 recounts in statewide races nationwide were requested between 2000 and 2019, and only three led to a reversal. All three involved races with extremely narrow margins of victory.
The most recent recount requests in Nevada have not changed race results. In 2020, then-Clark County Commission candidate Stavros Anthony filed for a recount after losing by just 10 votes to Democrat Ross Miller. The recount upheld Miller's victory, growing his margin of victory from 10 to 30 votes.
This story was updated at 5:52 p.m. on 6/29/22 to add total cost of recounts statewide.