Joey Gilbert sanctioned over failed election contest, must pay attorneys fees to Lombardo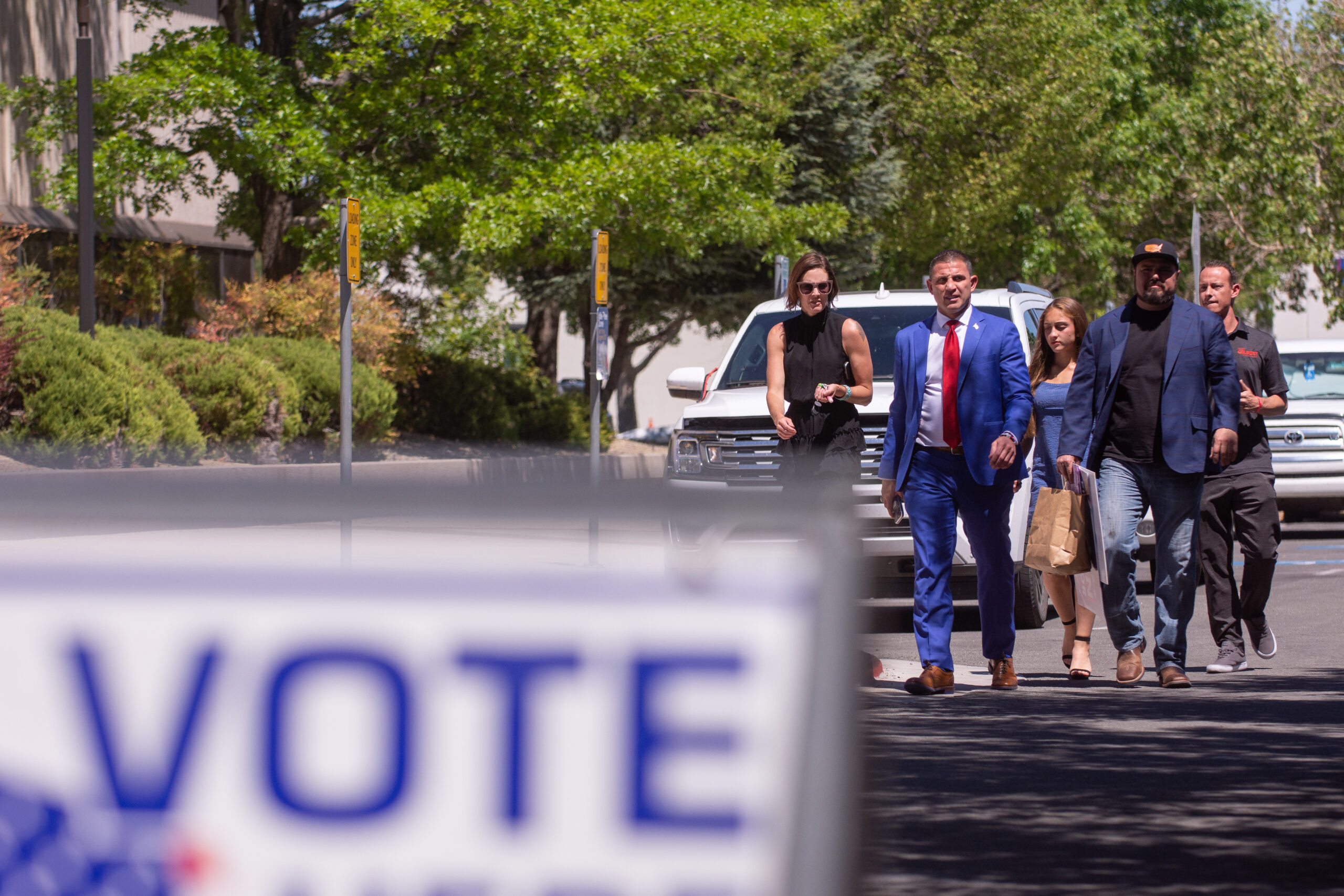 A Carson City District Court judge granted an order for sanctions against former Republican governor hopeful Joey Gilbert late Wednesday, awarding Clark County Sheriff and GOP governor nominee Joe Lombardo nearly $88,000 in costs over Gilbert's legal challenge of the primary results. 
Those costs were incurred in large part by the deposition of two expert witnesses for Lombardo, which together cost nearly $70,000. In a separate order, District Court Judge James Wilson also granted Lombardo attorneys fees under the state's frivolous lawsuit statute, though the amount will not be specified until a court-set deadline next month.
In the days after the June 14 primary election — an election that Lombardo won by roughly 26,000 votes — Gilbert refused to concede and, eventually, filed for a recount and formal election challenge in mid-July.
That challenge argued that the results of the election were "mathematically impossible," suggesting instead that election "algorithms" used by voting machines switched votes, and that Gilbert won by more than 80,000 votes once those election results were "corrected."
Much of Gilbert's case was built around an analysis by Edward Solomon, an amateur mathematician who since the 2020 election has claimed that elections in key states and counties are rigged by an algorithm — claims that have been disputed or debunked by outside experts.
However, Gilbert's legal team also sought to keep Solomon off the witness stand, in part because he did not qualify as an expert witness under state law. Instead, Gilbert's attorney, Craig Mueller, aimed to bolster the case through two other mathematicians who would vouch for Solomon's work.
Judge Wilson rejected Gilbert's challenge on Aug. 10, saying that Solomon's work was "hearsay, first of all," and that the mathematical claims made in the suit did not meet the standards of state election laws that would allow a judge to reverse an election result.
And on Wednesday, the draft order granting attorneys fees to Lombardo reiterated that it was the "fundamental lack of evidence" on the key mathematical thesis that ultimately proved fatal for the case.
"Mr. Gilbert did not — and could not — present any admissible evidence to support the case-dependent thesis that the restored election results show he received the most votes in the 2022 primary," the order said.
After the decision, on Aug. 16, Gilbert vowed to continue challenging the result and said in a Facebook live broadcast that "we're not going anywhere." However, as of Wednesday afternoon, no appeal of the case had been made to the Nevada Supreme Court.
Robert Beadles, a wealthy Republican activist who has financially supported both Gilbert's campaign and his election challenge, criticized Gilbert's attorney in a blog post published Wednesday. In that post, he wrote that Mueller was "very unprepared at best," adding that "Craig [Mueller] really screwed Joey [Gilbert]" and that "The Judge has no balls to do the right thing."
As the case has dragged on through the courts, it's unclear how the challenge would interfere, if at all, with the state's vote-by-mail deadlines. The first mail ballots are set to be distributed in some rural counties as early as next week, while sample ballots statewide have already been sent.
Beadles also acknowledged in that post that Gilbert could continue to contest the election, but that no challenge "will get Gilbert back on the ballot on time."
Featured Videos
Comment Policy (updated 4/20/2021): Please keep your comments civil. We reserve the right to delete comments or ban users who engage in personal attacks, use an excess of profanity, make verifiably false statements or are otherwise nasty. Comments that contain links must be approved by admin.