Like the coronavirus itself, much remains unknown about its effect on health care system, tourism sector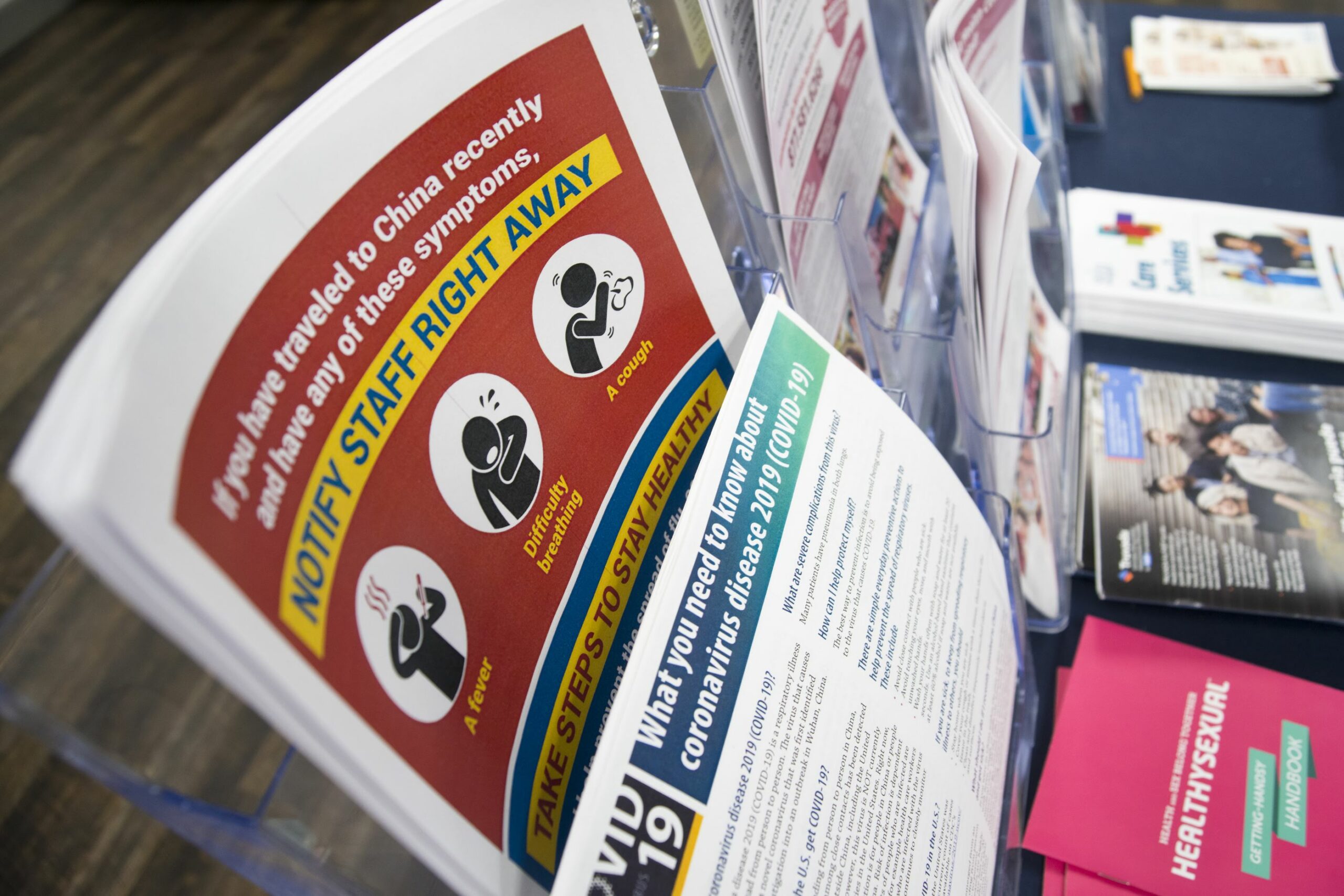 A little more than a week ago, a who's-who of Nevada leaders — the governor, attorney general, state superintendent and health officials from across the state — packed a government building lobby in downtown Las Vegas.
They came to display a unified front as Nevada braced for what seemed inevitable: a coronavirus case within the Silver State's borders. Gov. Steve Sisolak even demonstrated the proper technique for coughing or sneezing into an elbow.
"We're going to prepare, not panic," he said.
Five days later, on Wednesday, Nevada's first patient tested presumptively positive for COVID-19. Then came a second case in Reno the following day, and the third and fourth cases in Southern and Northern Nevada on Sunday.
While the state awaits official testing confirmation from the Centers for Disease Control and Prevention, a different kind of test has begun playing out in Nevada. The emergence of the upper respiratory disease that has sickened about 100,000 people worldwide and killed more than 3,300 stands to challenge the state's health-care system, tourism sector and education department to varying degrees. Hospitals are readying for a potential influx of patients. Resorts are installing hand-sanitizer dispensers in high-traffic areas. School districts are canceling student trips and forming contingency plans.
Still, no one knows how widespread the coronavirus will emerge in Nevada or how long it will last, making public health and economic predictions difficult, if not, impossible. Other tragedies that either directly or indirectly affected Nevada, such as 9/11, the October 1 mass shooting and natural disasters, had more clear-cut beginning and end points, at least in terms of the event itself.
"The challenge with this one is the event is either A) happening, or, B) still ahead of us," said Billy Vassiliadis, chief executive officer of R&R Partners, the ad agency that produces marketing campaigns for Las Vegas.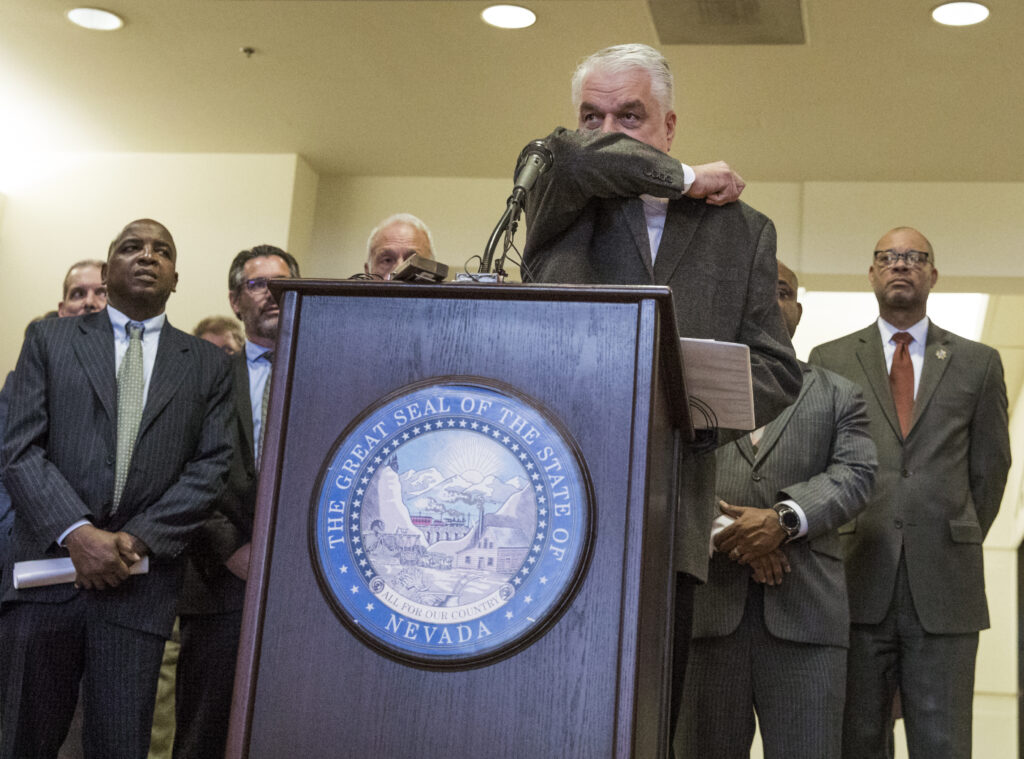 Planning for patient influx
When the United States' first case of the novel coronavirus was confirmed Jan. 21 in a 35-year-old Washington man who had recently traveled to the center of the outbreak in Wuhan, China, it was only a matter of time before it was Nevada's turn. True, there was only one airline, Hainan Airlines, that flew direct to China before suspending flights earlier this year. But with more than 50 million people flying through McCarran International Airport last year, the odds were never in Las Vegas' favor.
So some considered it a small mercy that the first case of the novel coronavirus in the state wasn't confirmed until Wednesday, in a Clark County man in his 50s who had known travel history to Washington, a locus for the virus's outbreak in the U.S., and Texas, which also has many confirmed cases.
"Every day that we don't have a confirmed case just gives us one more day to take a deep breath and plan," said John Packham, an associate dean at the University of Nevada, Reno, School of Medicine.
But the timing of the first diagnosis was also a byproduct of another mathematical reality. Labs in the state had only run 14 tests for COVID-19, which all came back negative, as of Tuesday evening. With a limited number of tests available, only a select number of patients, generally those with cough, fever and shortness of breath who recently traveled to a known affected region, have been tested for coronavirus in the state.
Where South Korea has gone so far as to offer voluntary drive-through coronavirus testing and identified thousands of patients with the virus, a botched test distributed by the Centers for Disease Control and Prevention has meant the U.S. has tested relatively few people. In the state of Washington, researchers have determined the coronavirus has been likely circulating for weeks based on DNA evidence.
"It's very likely that there is already community transmission here that we don't know about," said Dr. Kevin Murphy, an infectious disease specialist in Reno. "And that's in part because we haven't been able to ramp up our testing rapidly enough."
So far, officials with the Southern Nevada and Washoe County health districts have said there is no evidence of community transmission. At least three of the four patients who have tested presumptively positive for the disease are thought to have acquired it elsewhere — the Clark County man during his travels to one of two states, a man in Northern Nevada who was a recent passenger on the Grand Princess cruise ship linked to several cases of the virus, and a second Washoe County man in Santa Clara, Calif.
The Clark County man, a veteran who was identified through the Southern Nevada VA Health System, is in "serious condition," health officials said this week, while the Northern Nevada men are recovering from the virus in self-isolation at home. No further details were immediately available on Sunday about the fourth case in Clark County.
With the first four presumptively positive patients identified in the state, public health officials and doctors are continuing to prepare for additional cases to surface. On Friday, the Department of Health and Human Services said local health officials were monitoring a total of 40 residents who had recently traveled aboard the Grand Princess, and Washoe County Health District officials tested kids at Huffaker Elementary School in Reno, attended by family members of the Northern Nevada man and where there has been a recent uptick in influenza-like symptoms among students. All the tests for kids at Huffaker came back negative for COVID-19, officials said Friday night.
"It's a virus, and it's going to spread all over the world," said Dr. Dale Carrison, the former head of emergency at UMC and now an emergency room physician at Carson Tahoe Health. "There's nothing anyone can do about it. It's a virus. It spreads."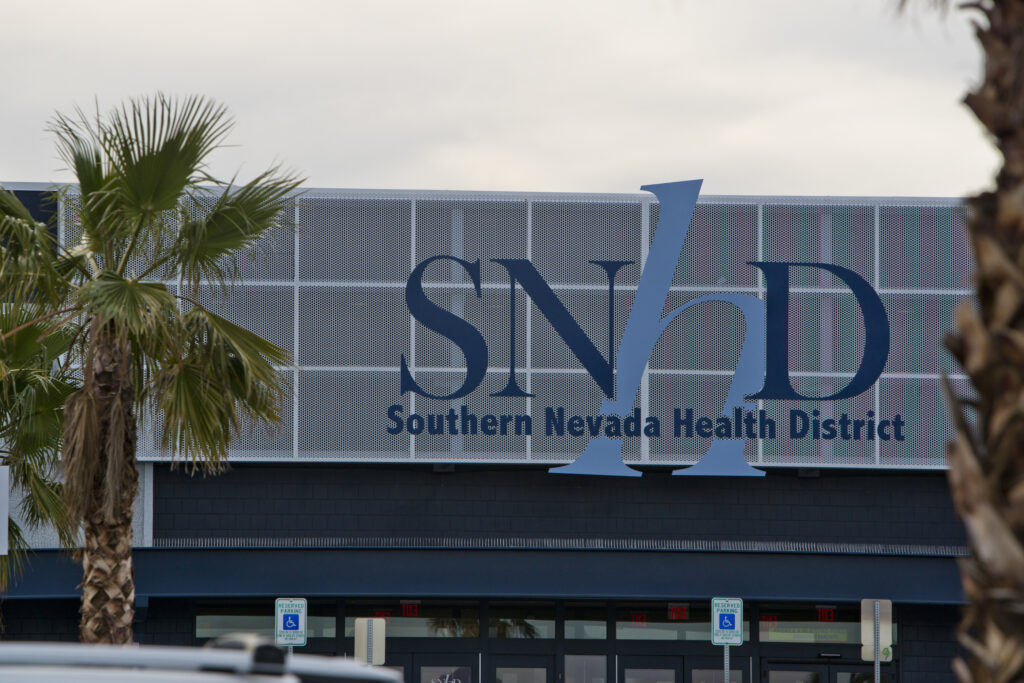 While Nevada is known for having some of the worst health care in the nation, health officials here aren't too worried about the state's ability to handle an influx of cases. Carrison, who at one point chaired the Nevada Commission on Homeland Security, noted the networks that exist between hospitals to support each other in the event of a crisis, public health or otherwise.
"You look at our statistics and say our medical care is bad, but you couldn't have had a more cooperative group of hospitals and people in the community on this earth," he said.
But if 500 people get sick in Las Vegas at the same time?
"Well, that's a problem," Carrison said. "But guess what? That's a problem in every city of the United States of America."
The biggest pressure point experts see here is in hospital emergency rooms, which are already overcrowded. They worry that an influx of coronavirus patients needing hospitalization — coupled with only minorly ill patients or those who may worry they have contracted the disease flooding emergency rooms — could put intense stress on the system.
"My biggest concern is hospitals really both north and south that are already operating at capacity," said Packham, who also chairs the Patient Protection Commission. "They already have disruption with just seasonal influenza, much less trying to think about how they're going to deal with or isolate patients that have tested positive and so forth in their current operations."
That's why health officials are spending so much time educating the public about the symptoms of the disease — typically cough and fever — and urging people to stay home, don't go to school or work, isolate themselves from others and treat their symptoms with over-the-counter medications. For those who do require medical attention, doctors advise calling ahead so as to not unnecessarily expose health care workers on the frontline of fighting the coronavirus.
"What we are trying to do is make sure that we're preserving our workforce so we're not having self-inflicted wounds on the front end," said Washoe County District Health Officer Kevin Dick. "Then we will be working to have individuals if they are tested positive for COVID and they can isolate at home and don't need hospitalization, our plan is to do that rather than to drive people toward the hospitals, and we would try to preserve their capacity for dealing with the more severe."
And while Nevada does suffer from a physician shortage — the state ranks 48th in the nation for active patient care physicians per capita — experts say there isn't much to be done about that right now.
"We have whatever we have. We're not going to increase the number of physicians in Nevada in time to make any difference," Murphy said. "We have to deal with what we've got."
It's not just doctors either. SEIU Local 1107, which represents 9,000 nurses and hospital workers throughout the state, is scheduling meetings with hospital administrators to discuss their preparedness plans for coronavirus.
"We're going to bring our members, representatives, to make sure that the plan is something that is okay because the members, the nurses and the ancillary staff, they will know more what are the things that needs to be done in terms of how to be safe," said Grace Vergara-Mactal, the union's executive director. "We want to make sure that we are part of that preparedness plan and not just them creating it and just giving us a piece of paper."
There's also a concern that patients who need to be tested for COVID-19 won't want to, for fear of the cost. To that end, the governor adopted an emergency regulation on Thursday barring state-regulated health from billing patients for visits to provider offices, urgent care centers or emergency rooms to be tested for the coronavirus.
"Countries like South Korean, Japan and even China where those cost considerations are not being weighed before you get medical treatment are not getting in the way like they will here," Packham said. "There will always be an element of that."
The bad news is that the coronavirus appears to be highly transmissible and the World Health Organization has pegged the global fatality rate at 3.4 percent. The good news is that experts predict that the fatality rate will likely decrease over time because the milder cases, including those with few to no symptoms, are probably going undiagnosed — particularly in the U.S., where testing has been limited.
"What proportion of people with this virus never get sick, just get immune — that may be a large percentage," Murphy said. "We know of those who get sick, 80 percent have mild disease, but that may just be the tip of the iceberg. There may be a much larger portion of infected persons who never get sick."
In the meantime, experts are reminding people to wash their hands, clean frequently touched surfaces, avoid shaking hands with others and stay home from school and work if symptomatic. Not only are they good measures for preventing the coronavirus, they said, but also the seasonal flu, which has already claimed 35 lives in Clark County this season.
"A lot of sick people come in, retirees, they fly all over the world," Carrison said. "I just have to do the things that I know work — wash your hands and if you're sick, don't go to work."
"I think I've had a flu-like illness once in the last three to five years and all I do is see sick patients," Carrison added. "I'm certainly not superman."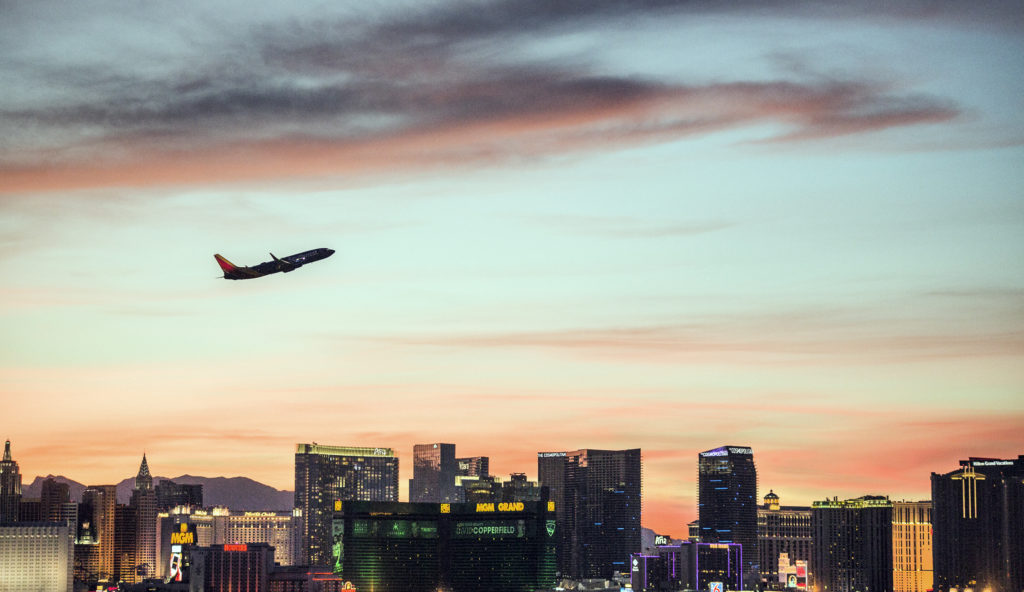 The tourism factor
The outbreak of the coronavirus in China served as a cautionary economic tale for Nevada from the get-go. Casinos in Macau closed for an unprecedented 15 days, tanking revenue in the process.
Bloomberg reported gaming revenue down by about 88 percent in February from last year, a slump that could hurt major Las Vegas companies in the first quarter given their Macau presence. Major Strip casino operators — Caesars Entertainment, Las Vegas Sands, MGM Resorts and Wynn Resorts — all discussed the potential impacts of the coronavirus in annual report filings with the Securities and Exchange Commission.
In an annual filing dated Feb. 7, Las Vegas Sands reported that its Singapore and Las Vegas operations could also be "adversely impacted" if travel restrictions stay in place "or the global response to contain the spread of the 2019 novel coronavirus escalates or is unsuccessful."
Citing similar restrictions in Macau, MGM Resorts also predicted it could "see material declines in MGM China's operating results during the first quarter of 2020 and potentially thereafter."
"Additionally, to the extent that the virus impacts the willingness or ability of customers to travel to our properties in the United States (due to travel restrictions, or otherwise), our domestic results of operations could also be negatively impacted," MGM Resorts said in its Feb. 27 filing.
Some properties have taken steps to address the coronavirus with employees and guests.
A spokesperson for Wynn Resorts, which also noted the coronavirus in a February federal filing, referred The Nevada Independent to a website it created with information about the virus. The website says the gaming company is consulting with a public health expert from Georgetown University Medical Center, mandating a stay-at-home policy for workers and sanitizing door knobs, elevator buttons, handrails and other touchpoints at an increased frequency.
"Just like you, we are closely monitoring new developments regarding the coronavirus, and we are taking every proactive step to make Wynn a haven in these uncertain times," the site says.
On Friday, MGM Resorts also released a statement saying that although the risk to the broader public remains low, it "implemented temporary enhanced cleaning procedures and protocols."
Those measures include placing hand sanitizer stations in heavily-trafficked areas, increasing disinfecting procedures and providing information to guests and employees about prevention.
What the industry can't control, however, is actual visitation. Several high-profile organizations have canceled upcoming meetings, conferences or conventions in Las Vegas. A special summit of the Association of Southeast Asian Nations, planned for mid-March, was canceled. Organizers of the 2020 NXT Global Summit, which focuses on the future of how people live and work, also canceled the mid-July event.
"Although our event is still a few months away, it is clear that our sponsor and exhibitor partners, as well as ticket holders, are making the choice to forego any and all large-scale events for the foreseeable future and it is simply not tenable for us to launch our event in this climate," the organizers said in a statement posted to their website. "Therefore, in keeping the health and wellbeing of our attendees as well as our own team in mind, we have decided we will cancel the 2020 NXT Global Summit and continue planning for our expanded 2021 event."
At least two other conferences — Adobe Summit and Magento Imagine and Atmosphere 2020 — canceled their in-person gatherings in Las Vegas and, instead, announced virtual events.
The Las Vegas Convention and Visitors Authority hasn't released a full list of cancellations, saying it could only speak for events happening at the Las Vegas Convention Center, not ones occurring at individual casino-resort properties. But announcements by event organizers indicate that cancellations or postponements haven't become a sweeping standard within the industry.
A major construction trade show known as CONEXPO-CON/AGG is proceeding with its March 10-14 event. The organization's website encourages attendees and exhibitors to stay home if sick but also notes 18,000 new people have registered since Feb. 21.
ASD Market Week, the nation's largest consumer merchandise trade show that meets twice a year in Las Vegas, is doing the same. Organizers weighed the current health circumstances with the long-term economic consequences for the many small- to medium-sized businesses that rely on attending the March 22-25 event.
"It's a really fine line, and it's a really difficult decision, but we've made the decision to proceed ahead," said Lori Silva, executive vice president of retail for Emerald, which organizes ASD Market Week. "We feel like we are doing everything we can to ensure the safety of everybody."
But she noted that decision is subject to change if the coronavirus situation worsens in Las Vegas.
"If there was a massive cluster going on, yes, we'd have to take a step back and revisit whether that balance of short-term safety and long-term economic safeties is still right," she said.
Likewise, the Republican Jewish Coalition has not scrapped its annual leadership meeting, including an address from President Donald Trump, planned for mid-March in Las Vegas.
Matt Brooks, the coalition's executive director, said the decision heeds the Trump administration's advice to go about normal routines while following basic hygiene prevention methods.
"We are giving all of our attendees a little bottle of Purell," he added.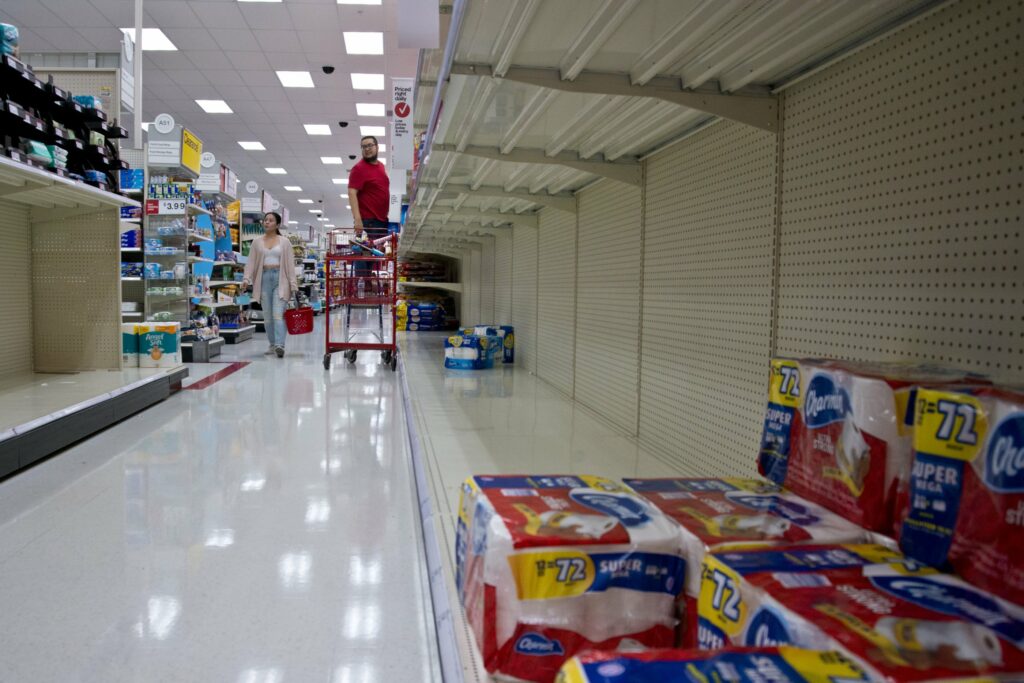 The proceed-as-normal mindset appears to be prevailing in the sports world as well — at least for now.
The NFL did not respond to an emailed request for comment, but a league spokesperson told the Las Vegas Review-Journal Thursday that the NFL had made no plans to cancel the draft. That follows an announcement the league made Tuesday that, while it continues to monitor developments, was making no plans to cancel the draft or any other offseason events.
The Raiders also did not respond to a request for comment, though a statement provided to The Nevada Independent from the Vegas Golden Knights hockey team — which routinely draws more than 18,000 fans to home games — said the organization plans to continue normal operations.
"We are closely monitoring the situation while following recommendations and guidance from the CDC and NHL. At this time, we are continuing our normal operations," the statement said. "We advise our fans, program participants and staff to continue employing the same precautions they do during cold and flu season, encourage them to stay home if they feel sick and frequently wash hands thoroughly as they would do to avoid any communicable illness."
The NHL released a statement Wednesday that it was continuing to monitor the virus' spread and draw up contingency plans ahead of the league's playoffs next month. But the quick spread of the disease in countries such as Italy and Japan has intensified scrutiny of everything from soccer games to the Olympics.
And in Washington state, where the coronavirus spread has been most acute in the U.S., season ticket sales for a soon-to-come NHL team in Seattle have been postponed amid lingering questions over the virus' short-term effects.
Even so, the U.S. Chamber of Commerce and representatives from the travel, hotel, airline and retail industries tried to assuage consumer fears during a news conference Wednesday.
"Our response has to be grounded in fact and not fear," Chamber Chief Executive Tom Donohue said. "What we're telling our members...is the same advice we are following ourselves. Be prudent, be prepared and don't overreact. We should be guided by the facts and the advice from medical experts and the federal, state and local officials who are dealing with this situation. That largely means business as usual with limited exceptions."
The U.S. Travel Association projects international inbound travel to the U.S. will fall 6 percent over the next three months as a result of the coronavirus outbreak and will cost the U.S. economy about $3 billion.
The decline would be the largest in international inbound travel since the 2008 financial crisis.
But Roger Dow, president of the U.S. Travel Association, said he expects travel to snap back once the crisis abates.
"There's going to be a short term, a few folks, and I say a few relative to the masses, that will stay away, but it's going to pop up bigger than ever," Dow said after the Chamber event. "And what happens is that they put off travel, they don't just say 'I'm not going to do it.' They say, 'I'll do it, not this week, but I'll do it next.' I'd be naive to say there's not going to be a small drop, but it's going to come back pretty fast."
He also said that Chinese travelers are also starting to come back, which is an important market for places like Las Vegas. Traditionally, about 80 percent of Las Vegas visitors come from within the United States, while foreign tourists make up the other 20 percent.
Ultimately, Las Vegas' reputation as the "escape capital of the world" may help during this period, Vassiliadis said. Domestic travelers who postpone elongated trips overseas may be more inclined to schedule a shorter getaway to Las Vegas.
"This is where people come to leave their worries and burdens behind," he said.
On the Las Vegas Strip, tourists who spoke to The Nevada Independent remained nonplussed — if not a bit more aware of how often they were washing their hands.
"I've been reading about it, but it hasn't been an issue where I live," tourist Susanne York said. "Other than when my husband went to Costco to get toilet paper, they were all out."
Updated March 8, 2020 at 10:45 a.m. to reflect a second case announced in Washoe County.
Updated March 8, 2020 at 2:55 p.m. to reflect a third case in Clark County.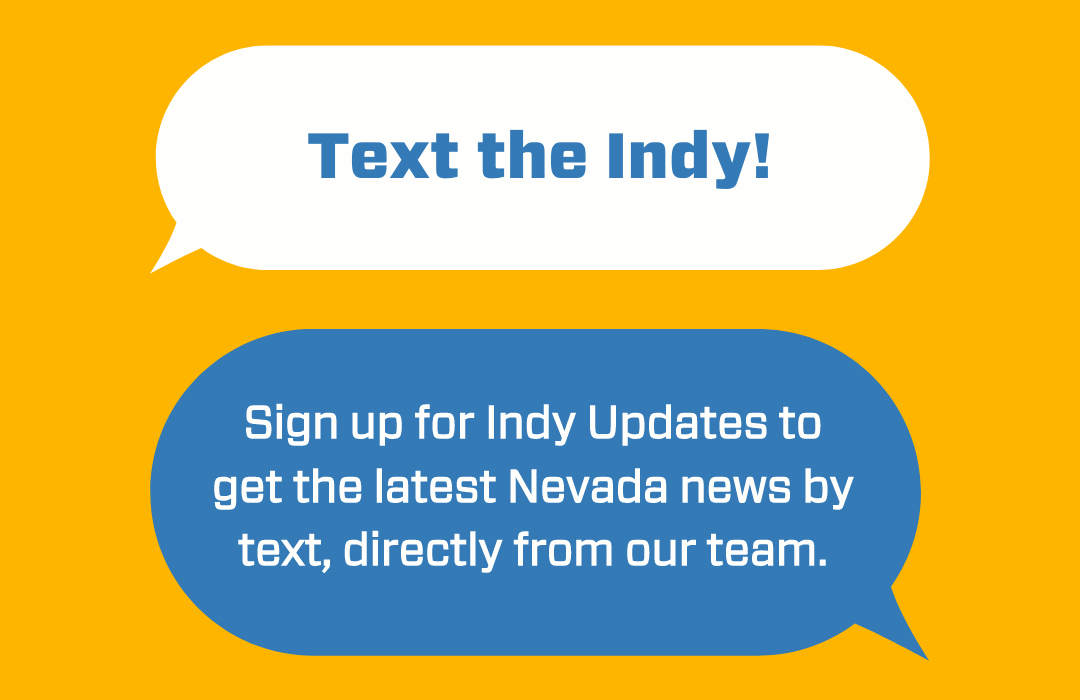 Featured Videos
Comment Policy (updated 4/20/2021): Please keep your comments civil. We reserve the right to delete comments or ban users who engage in personal attacks, use an excess of profanity, make verifiably false statements or are otherwise nasty. Comments that contain links must be approved by admin.