Megadonor Tom Steyer gets behind Nevada renewable energy ballot measure, criticizes DREAM Act negotiations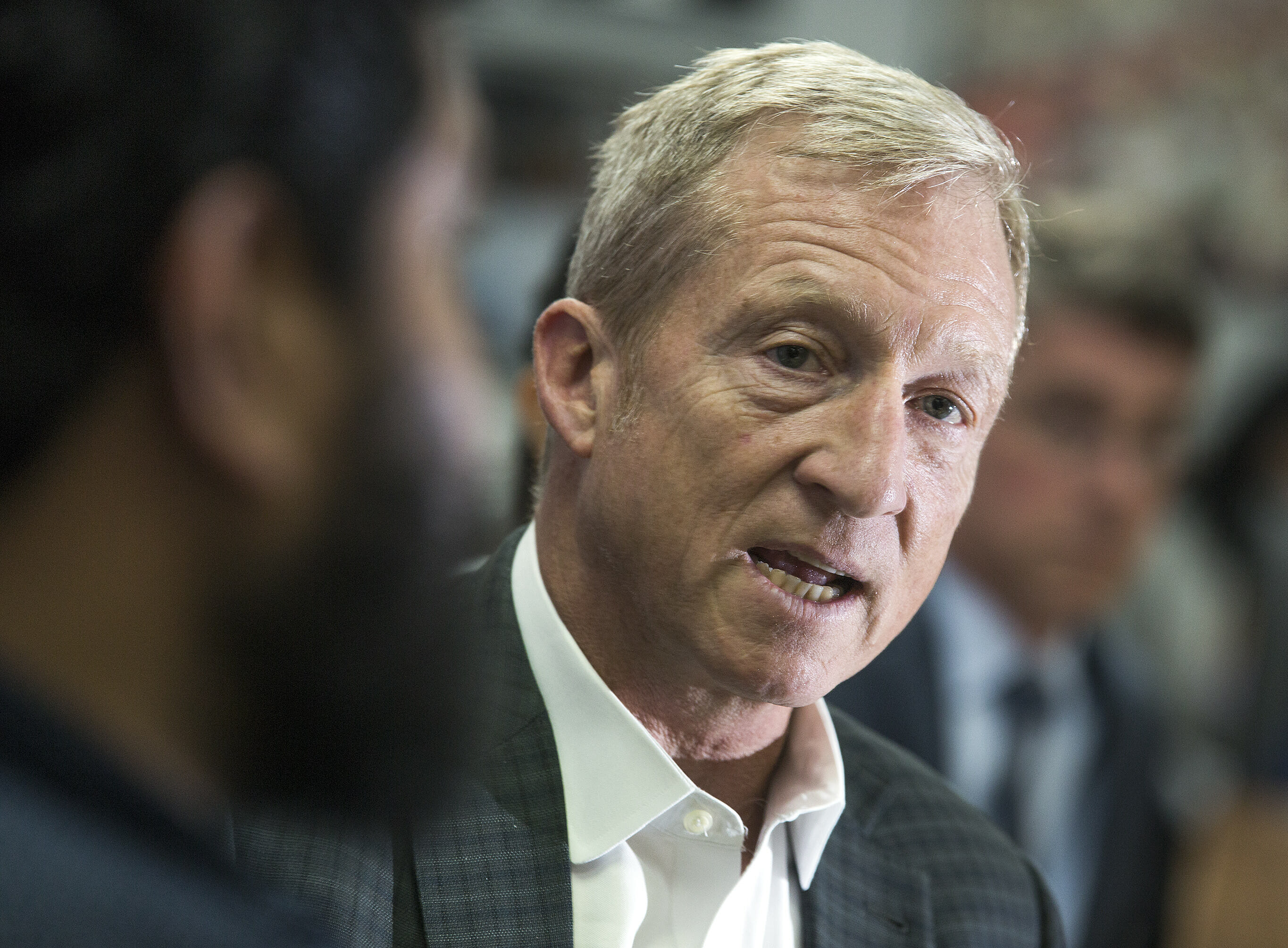 Progressive billionaire and campaign megadonor Tom Steyer says he'll be backing a Nevada ballot measure pushing for much tougher renewable energy mandates after similar legislation was vetoed last year.
He also discussed his activism on immigration issues through his millennial-voter focused group NextGen America — and the organization's Nevada efforts in the 2018 campaign — during an interview for the Indy Matters podcast.
Here are some highlights from the episode.
On raising renewable energy mandates at the ballot box
Steyer's group is one of the progressive and pro-renewable groups that form "Nevadans for Clean Energy Future." They're backing the newly announced "Initiative to Promote Renewable Energy," which would require the state to amend the Constitution to eventually increase its Renewable Portfolio Standard (RPS) to 50 percent by 2030.
Renewable Portfolio Standards require electric companies to provide a certain amount of electricity through renewable sources or energy efficiency measures. The state's current RPS target is 25 percent by 2025, and an effort to bump it to 40 percent by 2030 attracted a veto from Gov. Brian Sandoval.
Steyer, whose organization was initially called "Next Gen Climate" and focused wholly on environmental issues before expanding its scope, argued Nevada is the best state for solar power because it's so sunny but also not too hot.
"It turns out Nevada is the Saudi Arabia of solar energy in the United States, and Arizona is number two," he said about why he's getting involved. "Between the two of them they could actually produce enough energy to produce enough electricity for the whole United States."
He made the case that solar is quickly becoming far cheaper than traditional energy sources and the utility-grade solar arrays that a higher RPS would create a high number of construction jobs. Asked if the new 30 percent tariff Trump imposed on foreign-made solar panels would make it impractical to set such a high renewable energy goal, he said no.
"I believe the advantage and cost that solar has is so big that it won't stop it and that over time that 30 percent, even if it stayed — it goes away — but, even if it stayed, that 30 percent is something that we will shoot through, you know, in a matter of a couple of years," Steyer said.
He declined to say how much money he's willing to spend on the RPS measure. He spent $91 million on Democrats and liberal candidates in the 2016 cycle, making him the top individual donor in the country that year.
"You never know what's going to happen," he said. "You know, this is one of those things where you set out from the shore in your rowboat and you don't know if you're going to have big seas or … smooth sailing. So, I think that you don't really know what you have to do," he said.
On immigration negotiations
Steyer's organization is calling for a clean DREAM Act — with no border wall or other strings attached — and staged a press conference at the UNLV student union Thursday calling for all opponents of the project to be thrown out of office. He said Senate Democrats' repeated approval of legislation that doesn't include this isn't working, calling the president a "dishonest" negotiating partner.
"I think the only real way to negotiate with the president is to say this is what we're for, this is what we're not for, and not budge," he said. "Because you can't really negotiate with somebody who every time you negotiate, he takes everything you put on the table and takes everything that he put on the table off the table, and then starts negotiating again. I just think that's what has happened to the Democrats in the Senate and I think it just doesn't work. You can't really negotiate with somebody whose word is no good."
Steyer said he can't predict whether it will take a shutdown to force a clean DREAM Act:
"From our standpoint, this is very simple. This was agreed to, there's nothing else to discuss."
Part of the push for no strings attached is an effort to avoid pitting young immigrants against their parents and the rest of the immigrants in the country illegally.
Citizenship for those all those others "really is something that seems to me absolutely has to be negotiated, but it's separate from the DREAM Act, and so you know this is the thing that is on the table that is going to expire on March 5, which is why I think people are talking about it so much right now is the time pressure," he said "But also, I think right now there is no question that immigration reform and a path to citizenship is dramatically overdue, it's something that we consider to be an absolute justice issue."
He also had a message for people who can't get past the idea of allowing a path to citizenship for people who have broken a law by coming to or staying in America illegally.
"I think people came here by and large to work a really long time ago. And everybody knew what they were doing here, and everybody was complicit in it," he said, pointing to migrant field workers in California as an example. "They've contributed to the society, they've paid taxes, they've in effect lived here for year, maybe decades. The question is at that point the whole society has been involved in this situation."
And he argued that perhaps the existing immigration law itself is the problem.
"They have had a lot of laws, countless things that today we would find completely unconscionable," he said. "So, when I look at something like this I think the first question we should be asking ourselves is what's just?"
On whether Democrats are the problem
Asked about how he'd respond to the criticism that Democrats are part of the problem and have perhaps allowed immigration to remain a wedge issue to generate energy ahead of elections, Steyer pointed out he publicly opposed the way DACA negotiations have turned out so far.
"We have said publicly that we disagree with the idea of not standing up on DACA, that we believe this is something where we should be standing up and that we believe the way you establish your character is by doing things and standing for things when it is hard," he said. "You gotta stand up when it's tough. It's easy to stand up for Martin Luther King in 2018 when he's been dead for a long time, 50 years. It wasn't so easy to stand up for Martin Luther King 60 years ago, when people were putting him in jail and threatening to shoot him, and then shot him."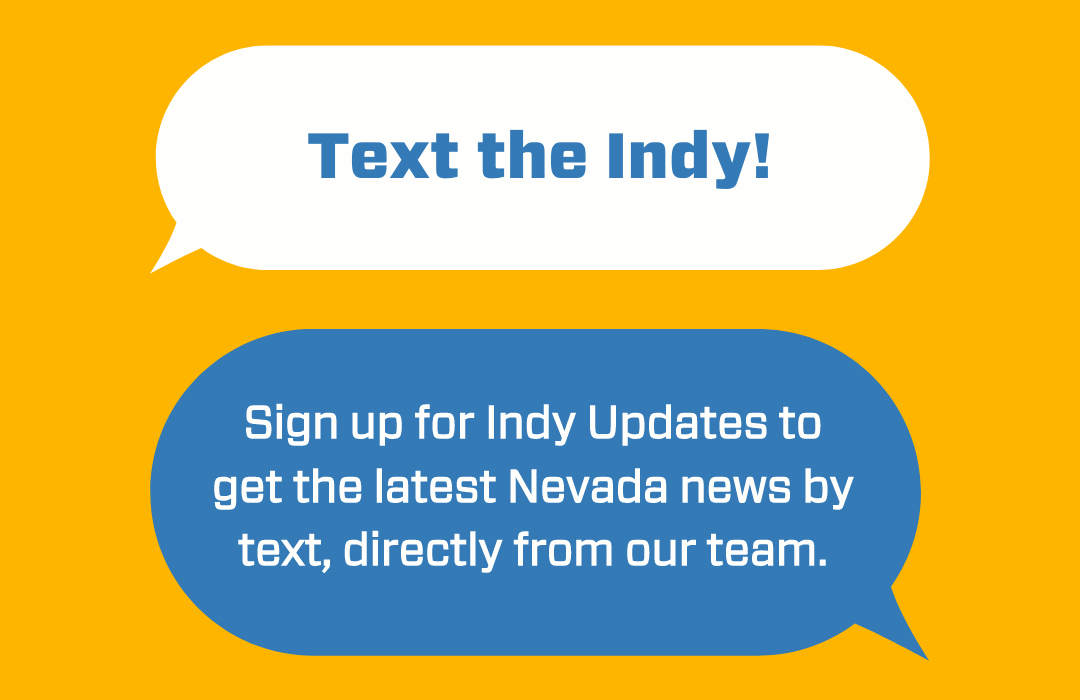 Featured Videos