Months after approving major pro-abortion rights bill, Nevada blacklisted by San Francisco for 'restrictive' policies
The city of San Francisco has blacklisted Nevada for its "restrictive" abortion policies, banning city-funded travel and new contracts with businesses here starting in the new year.
The Silver State earned a place on the blacklist because state law only allows abortions in the first 24 weeks of pregnancy — unless the mother's life or health is in danger — instead of allowing them until the fetus is considered viable, a similar but slightly looser standard. Fetuses are generally not considered viable before 24 weeks of gestation, but abortions in states that use the broader fetal viability standard could be performed between a 24 and 28 week viability window.
San Francisco's decision to blacklist the state of Nevada comes just a few months after Nevada's Democrat-controlled Legislature passed and Democratic Gov. Steve Sisolak signed into law a bill — nicknamed the Trust Nevada Women Act — removing longstanding criminal penalties on abortions and requirements that doctors ask a women's age and martial status and explain to her the emotional implications of having an abortion before performing the procedure.
"I am especially proud today to be a Nevadan," said Sisolak, the state's first Democratic governor in two decades, before signing the bill into law. "We protect a woman's right to choose to make her own decisions about her own body."
Opponents of the legislation were generally supportive of removing criminal penalties for women who receive an abortion outside the scope of state law, but argued it went too far by repealing other criminal penalties, including those on selling or giving away drugs to produce a miscarriage. They also argued that women should be told the emotional implications of receiving an abortion on the grounds that such information is medically relevant.
The move didn't go far enough for San Francisco, though, which lumped Nevada in with 21 other states including Alabama, which passed a near-total ban on abortion earlier this year, and Georgia, which approved a so-called fetal heartbeat law that essentially bans abortions after six weeks, in its blacklist. San Francisco Mayor London Breed said that the move would send "a clear message to states that disregard the right to abortion."
"Every day in this country, women's reproductive rights are threatened, and we have to fight back," Breed said. "Just as we restricted spending with states that have laws that discriminate against LGBTQ people, we are standing up against states that put women's health at risk and that are actively working to limit reproductive freedoms."
Emily Murase, director of San Francisco's Department of the Status of Women, said in an email that the city has taken the position that "any law that establishes a limit on abortion" between the range of viability "is taking away the decision from a woman and her doctor and therefore restricts the constitutional right to choose." She confirmed that Nevada is on the blacklist "due to restricting abortion at the beginning of the range of viability."
A Sisolak aide did not immediately offer comment on Breed's assertion that the state is "actively" trying to restrict access to abortion.
Democratic state Sen. Yvanna Cancela, who sponsored the Trust Nevada Women Act, noted in a statement that Nevada holds the distinction of electing the country's first female-majority Legislature and that voters here codified the landmark Roe v. Wade decision, which guaranteed a woman's right to access an abortion, in through a 1990 referendum. She said she would "welcome a conversation with San Francisco's leadership about Nevada's commitment to protecting women's reproductive health."
"Hopefully then they'll see Nevada's placement on their blacklist is an error," she said.
Caroline Mello Roberson, state director of the abortion rights group NARAL, said in a statement that there is "always more work to be done to protect our most fundamental freedoms and expand access to abortion care" but that she is "proud" of the passage of the Trust Nevada Women Act and NARAL's work "to make Nevada a place where reproductive freedom and abortion rights are affirmed and upheld."
"In 2019, we advanced reproductive freedom in Nevada while many of the other states on this list moved backwards," Mello Roberson said. "Every Nevadan should be able to decide if, when, and how to become a parent."
The new blacklist comes as the result of an ordinance sponsored by San Francisco Supervisor Vallie Brown and passed by the San Francisco Board of Supervisors in July to ban city-funded travel to and contracts with businesses in states with "anti-choice and restrictive abortion laws." Nine of the states were already on the city's banned list due to anti-LGBT laws. The blacklist goes into effect on Jan. 1.
Murase also said in a statement that the blacklist would encourage companies headquartered in the blacklisted states to "stand up for reproductive rights" and "advocate for a change to their state law." It was not immediately clear, however, whether any Nevada companies currently have contracts with the city and which ones might be prevented in the future from entering into new contracts.
Changing Nevada's abortion law to a broader fetal viability standard instead of the 24 week standard would require a vote of the people, as referenda here can only be changed by another vote of the people.
Updated 10-18-19 at 12:02 p.m. to include additional clarifying information from. Emily Murase, director of San Francisco's Department of the Status of Women.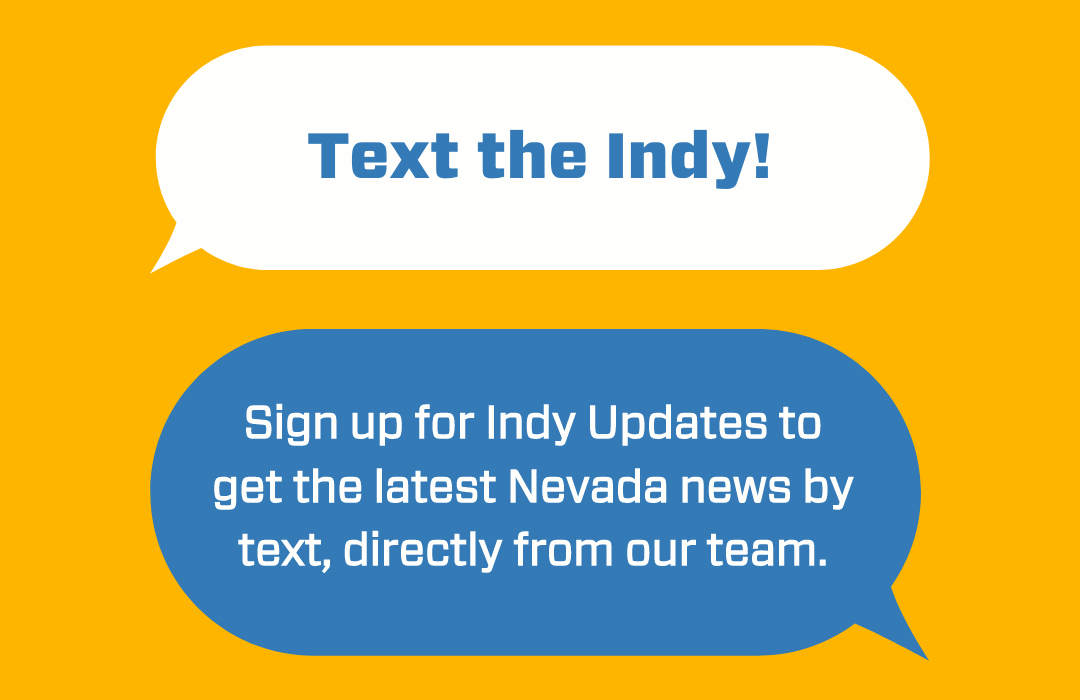 Featured Videos
Comment Policy (updated 4/20/2021): Please keep your comments civil. We reserve the right to delete comments or ban users who engage in personal attacks, use an excess of profanity, make verifiably false statements or are otherwise nasty. Comments that contain links must be approved by admin.