Nevada defends untested lethal injection plan as drugs near expiration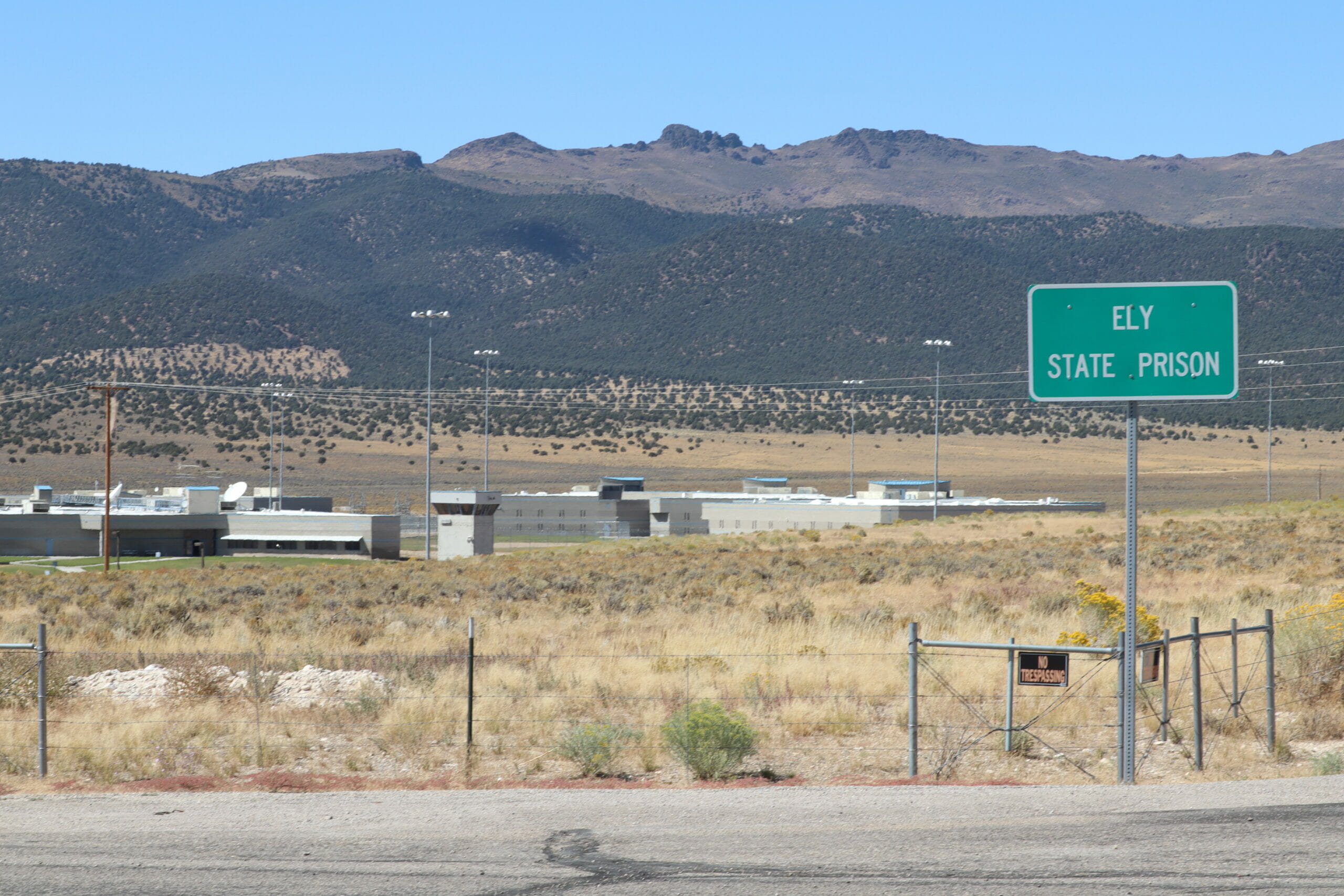 State corrections officials told a federal judge last week that they're quickly running out time before a crucial lethal injection drug proposed for use in the execution of death row inmate Zane Floyd will expire.
Last Friday, Nevada Department of Corrections Director Charles Daniels said in federal court that his chief concern with carrying out the execution is that the necessary drugs would expire before the state could proceed with its execution plan. His testimony followed days of hearings last week, during which medical experts called by the state made the case that the state's proposed drug cocktail, never before used in carrying out a death sentence, would result in a painless death for Floyd.
"My understanding is that it would be less painful than other methods," said Daniel Buffington, a clinical pharmacologist who works at the University of South Florida. "It would reduce the individual's anxiety… It would be quick."
Last week's hearings before U.S. District Court Judge Richard Boulware came several weeks after previous evidentiary hearings that saw Floyd's counsel implore the court to consider alternative methods, including a firing squad, and call upon their own medical experts to highlight the alleged inefficacy of the state's proposed execution plans that they claimed would result in suffering for Floyd. Floyd's lawyers have argued that unnecessary pain would violate Eighth Amendment prohibitions on cruel and unusual punishment.
In June, Boulware ordered a stay of Floyd's execution that was set for July, just weeks after Democratic leaders in the state Senate scrapped a bill to abolish the death penalty. As Boulware considers testimony about the state's novel lethal injection protocol, a new execution date has not been set for the 46-year-old Floyd, who was convicted and sentenced to death after killing four people and injuring a fifth person inside a Las Vegas grocery store in 1999.
The state's execution protocol includes plans for a three-drug injection of an opioid (either fentanyl or alfentanil), followed by an injection of ketamine and a drug to stop the heart (either potassium chloride or potassium acetate), or a four-drug protocol that adds a paralytic (cisatracurium) as the third drug in the sequence, between ketamine and the potassium-based drug.
Under the protocol, the medical personnel in the execution chamber will perform a consciousness check on the inmate (in the form of a medical grade pinch) following the administration of each drug, and after each check, the corrections director will have an opportunity to decide whether to wait longer, to administer additional drugs or to halt the execution if there are complications with the inmate or drug administration.
Officials have limited time to proceed with an execution because supplies of a key drug in the protocol, ketamine, are set to expire at the end of February. The Department of Corrections could also face problems moving forward with a different combination of lethal injection drugs, as most major drug manufacturers have publicly opposed the use of their products in executions and typically block prisons from purchasing certain drugs.
Floyd's lawyers have argued that a single-drug injection using pentobarbital, which was used as recently as October during an execution in Missouri, would be preferable for Floyd, compared with the state's proposed drug cocktail. But corrections officials have been unable to source pentobarbital, and experts called by the state noted problems could arise with a different drug protocol that uses a single drug at a higher dosage.
"I would not personally give positive remarks for a single opioid-only protocol, because it takes too long," Buffington said.
Quick and painless death
During last week's hearings, Buffington and other medical experts hired by the state sought to explain how the untested lethal injection protocol would act on Floyd's body, while minimizing or disagreeing with concerns raised by opposing counsel.
Buffington said he expects the high dose of fentanyl, the first drug proposed to be administered in the execution protocol, would induce deep sedation within 15 seconds. He added that it would have an enhanced effect when mixed with ketamine, the second drug in the protocol and another central nervous system depressant.
"You get a longer sustained effect, and you get a greater degree of amnesia or lack of awareness," he said.
Another expert called by the state, Steve Yun, a board-certified anesthesiologist who regularly uses fentanyl and ketamine in his practice, said the 2,500 microgram dose of fentanyl proposed in the execution protocol is ten times the amount needed to induce unconsciousness in the vast majority of cases.
The experts also discussed the possibility that the high dose of fentanyl could result in a phenomenon called chest wall rigidity, where chest muscles become rigid and make it difficult for a person to breathe. Yun said the chest wall rigidity would likely only occur after Floyd becomes unconscious.
Despite the state's confidence in the proposed lethal injection, Boulware raised questions about possible complications, given that the drugs have never been used together at the proposed dosages and order.
"What we're focused on here is what could happen that could create suffering," Boulware said.
But the experts, including Jeffrey Petersohn, an anesthesiologist and pain management specialist, repeatedly asserted that the drugs would effectively result in unconsciousness, amnesia and the inability to feel pain. He said the combination of the opioid and ketamine would block various receptors within the brain, preventing the person from experiencing any sense of pain.
"It is impossible to imagine a circumstance in which the individual would remain conscious," Petersohn said.
Petersohn also directly disputed testimony from experts called by Floyd's lawyers. He characterized anesthesiologist Joel Zivot's comments that ketamine could result in pulmonary edema — a condition caused by excess fluid in the lungs — because it is a strong acid as "irresponsibly sensational." Petersohn said the normalization of pH happens within milliseconds in the bloodstream and that the pulmonary edemas could be caused by the drug's high dosage.
Petersohn described another anesthesiologist Mark Heath's concerns about the drug administration room and execution chamber as "blown out of proportion." Though Heath testified last month that the state's setup does not allow for a clear view of the condemned inmate, Petersohn said he had excellent visibility of the individuals on the execution table, including of the person's extremities and head.
Training and personnel for execution
During the hearing last week, Daniels, who leads the corrections department, and the department's Deputy Director of Operations Bill Gittere provided more details to the court about the selection and training of staff for the execution.
Gittere, who previously served as warden of Ely State Prison where the execution is proposed to take place and who will serve as warden for the purposes of the execution, said the department has not yet contracted with an attending physician or the emergency medical personnel for the execution. He said he does not plan to contract with an attending physician until an execution date is selected.
Gittere also noted that a minimum of two training sessions will be required before the execution and that the drug administrators, who will be chosen from his agency's employees, will train separately from the other medical personnel involved.
Boulware raised questions about the department's preparedness for the execution.
"It sounds like what you're saying is that you don't feel it's necessary to work with a team in terms of their actual run through," Boulware said.
Daniels said he has run through the execution protocol before and had plans to do it again, and he noted that he could run through the training at any given time, with the possibility that he could call a third training if needed to ensure he can adequately oversee the execution.
Boulware also questioned why the department would not start training now for an execution that could be less than two months away, but Daniels noted the timing of the training would depend on the specific execution date and the availability of workers on that date.
Unclear path forward
Even with the upcoming February expiration date of the state's ketamine supply, Floyd's legal counsel is awaiting decisions in multiple courts that could potentially halt the execution.
Floyd has an appeal pending before the Nevada Supreme Court aimed at blocking the state's execution plans, and Clark County District Court Judge Adriana Escobar dismissed a civil case last week that was filed by Floyd's lawyers challenging the constitutionality of the execution protocol.
In August, Floyd filed a clemency petition, stating that Floyd suffered from brain damage caused by previously undiagnosed fetal alcohol spectrum disorder and post-traumatic stress disorder from his time in the military and abuse during childhood. Members of the state's Board of Pardons, which is composed of the governor, justices of the Nevada Supreme Court and the attorney general, have not considered Floyd's request for cancelling his execution.
At the close of last week's hearing, Boulware did not identify the next steps forward in the federal district court case.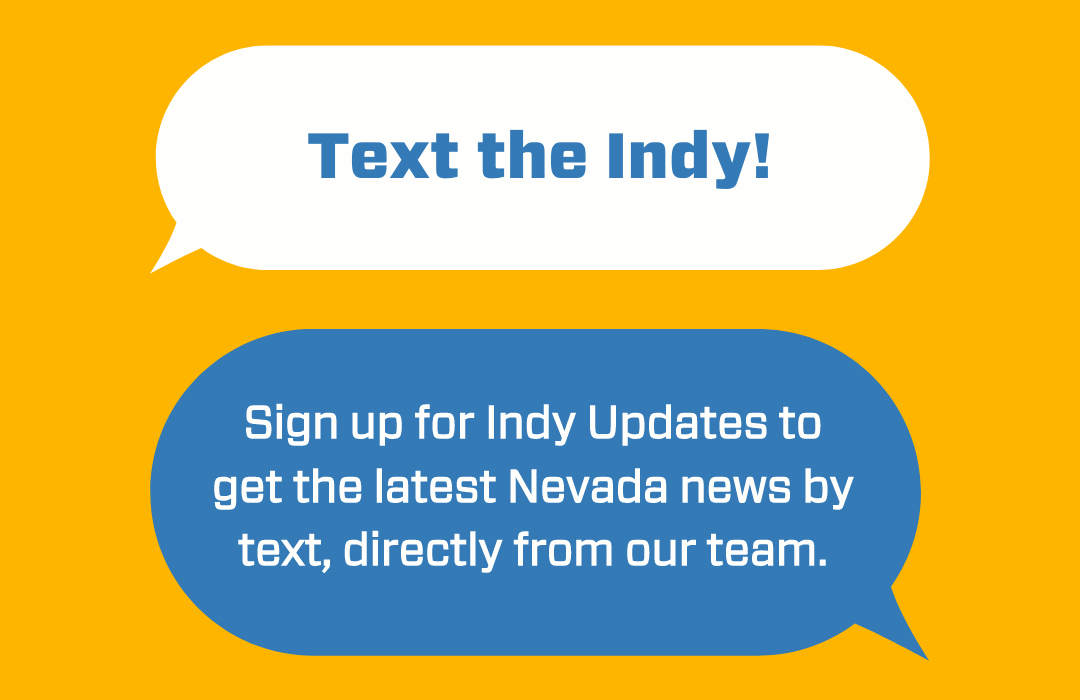 Featured Videos
Comment Policy (updated 4/20/2021): Please keep your comments civil. We reserve the right to delete comments or ban users who engage in personal attacks, use an excess of profanity, make verifiably false statements or are otherwise nasty. Comments that contain links must be approved by admin.