Nevada Democrats grow their voter registration lead, say they're beating internal goals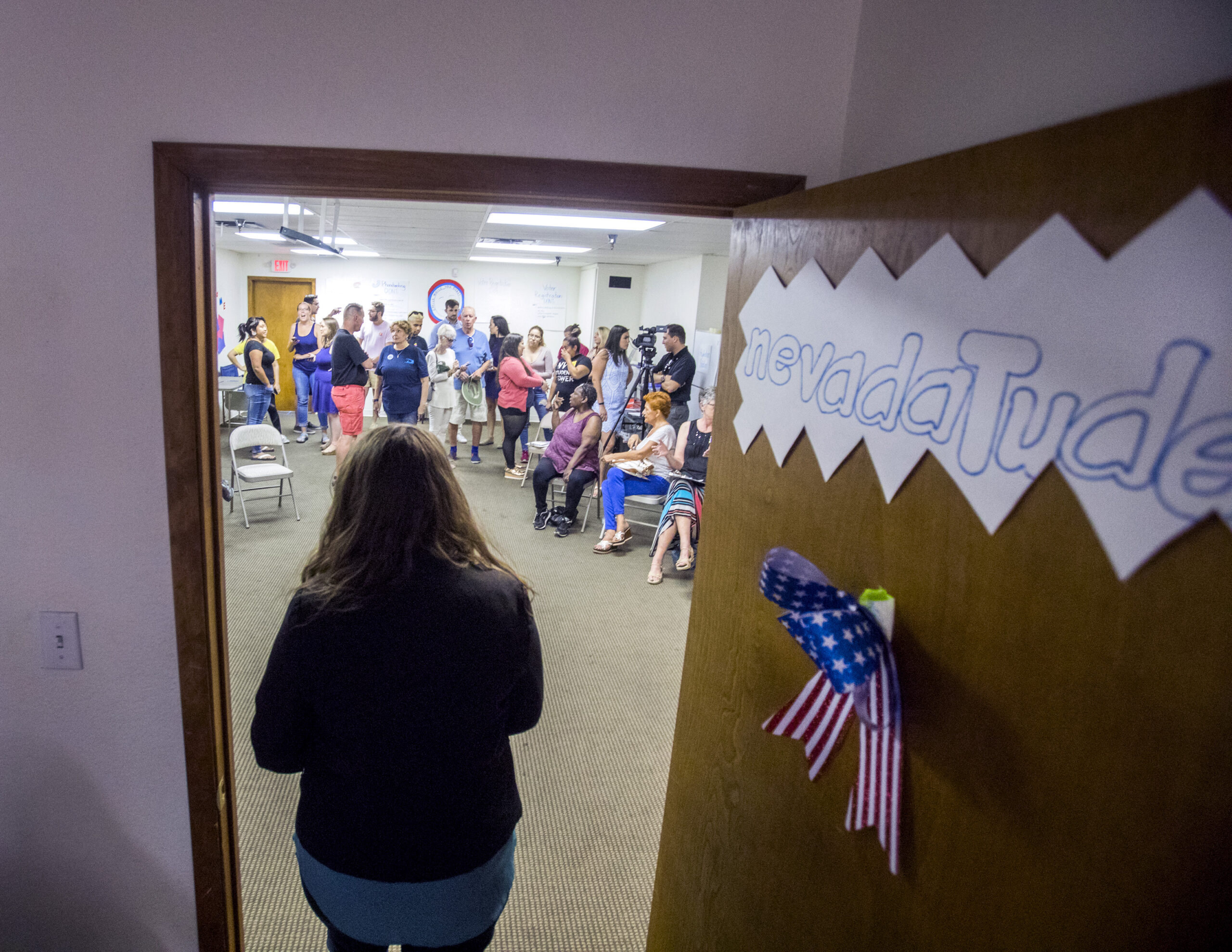 With less than six weeks until early voting begins, Nevada Democrats are continuing to grow their voter registration advantage over Republicans and say they're outpacing their internal voter contact benchmarks.
Democrats currently have a 68,000-person, or a 4.6 percentage point, voter registration advantage over Republicans — about 5,000 more in raw numbers but 0.8 percentage points less than they had at this point in 2014 — and have widened the gap by about 9,000 since March. As they grow their voter registration numbers, officials with the Nevada State Democratic Party say they're also about 10 percent ahead of their internal goals for numbers of doors knocked and voters registered.
Though messaging and the nuances of each individual race are important, control of a U.S. Senate seat, the governor's mansion, five other statewide offices and both houses of the Legislature could all be won or lost based on the parties' ability to register and engage voters, and both parties have vocalized their confidence in those efforts at this point in the cycle. Republicans, who traditionally have had the weaker ground game than Democrats, recently announced that they had hit a million voter contacts, more than they were able to accomplish in total last cycle, due to innovations in their volunteer and data programs.
But Democrats say that even as Republicans are taking steps to improve their ground game, they are eyeing different strategies to stay ahead of the curve.
"What they are doing is not new for Democratic campaigns and what we've done cycle after cycle," said Alana Mounce, executive director of the Nevada State Democratic Party. "For us, the floor is making sure we have a coordinated campaign, we have a very strong data infrastructure."
Mounce said that the Democratic Party has increasingly incorporated cell phone numbers into its voter files, with 72 percent of the database now having cell phone numbers attached. Doing so, she said, allows the party to have "more efficient" conversations with voters because it can reach them faster.
"We can text them, call them to make sure they're registered, committed to vote and then that they go vote on Election Day," Mounce said.
She also said that the state party is using a Democratic National Committee program that helps identify neighborhoods with higher numbers of unregistered voters, known as the Arbor Project, to boost its voter registration advantage. She described the program as essentially the Democratic voter file flipped "upside down."
"There are things that we have as resources that I don't think Republicans have in order to do our work smarter, better and more efficiently," Mounce said.
To that end, Democrats have been steadily growing their voter registration advantage over the last few months to avoid what happened last midterm cycle, when Republicans swept all six constitutional offices, took control of both the state Senate and Assembly and even won a House seat in a Democratic-leaning district. Because turnout is traditionally lower in midterm elections than it is during a presidential year, Democrats have to invest extra time and effort in ensuring their voters, who traditionally show up to the polls in smaller numbers than Republicans, turn out on Election Day.
Mounce noted that Democrats actually started with a much smaller advantage this cycle than they did four years ago. In March 2014, Democrats had a 64,000-person advantage over Republicans that actually decreased to about 62,000 by Election Day; in March of this year, Democrats had a 59,000-person advantage that they've increased by 9,000 over the last few months.
Mounce said the party's internal analysis of voter registration forms shows an influx of new registrants, not simply those who have moved and are updating their address.
"That's a big pickup opportunity for us so we're really growing the electorate," Mounce said.
But growing that voter registration list means nothing if those new voters don't actually show up to the polls, which is why voter contact matters. Democrats say that they've reached 109 percent of their goal for the number of voters contacted through knocking on doors and 111 percent for voters registered. (The party didn't provide the specifics of those goals, though Mounce described them as "aggressive.")
"One thing that we are always focused on is how are we building our list of supporters, our list of registered voters and then turning out that list and making sure people go vote in November," Mounce said. "For us it's, 'How do we reach as many people as we can?' using relational organizing tools, tools that rely on peer-to-peer relationships."
She said that the party has been using VoterCircle, a friend-to-friend voter outreach tool, and the texting platform Hustle to build out the party's capacity for relationship-driven engagement.
The party is also engaging in traditional organizing activities, such as a recent weekend of action with 208 events across the state. And with the margin of victory in the state's solid red rural counties potentially key in many of the statewide races, Mounce said Democrats have been "doubling down" on their presence there, with at least one organizer assigned to each county, a recent canvass launch in Elko, Douglas and Nye counties and Carson City and a planned upcoming rural day of action.
Mounce said the party has also been focussing on constituency organizing, doing small business voter registration, hosting welcome week activities at UNLV and UNR, conducting LGBT phone banks with the Human Rights Campaign and organizing issue-specific canvasses around immigration, education and health care.
Though there has been talk nationally of a blue wave fueled by Democratic and independent voters upset over President Donald Trump and his administration's policies — and Mounce says the party has seen increased "excitement and momentum on the ground" — Democrats aren't taking anything for granted.
"We are seeing more excitement and motivation with our volunteer base," Mounce said. "But we're keeping those volunteers on our team focused on the work, focused on the voter contact, the voter registration work and the turnout we need to do."
Updated 9-10-18 to correct that 111 percent refers to Democrats' voter registration goal, not their goal for phone calls made to voters.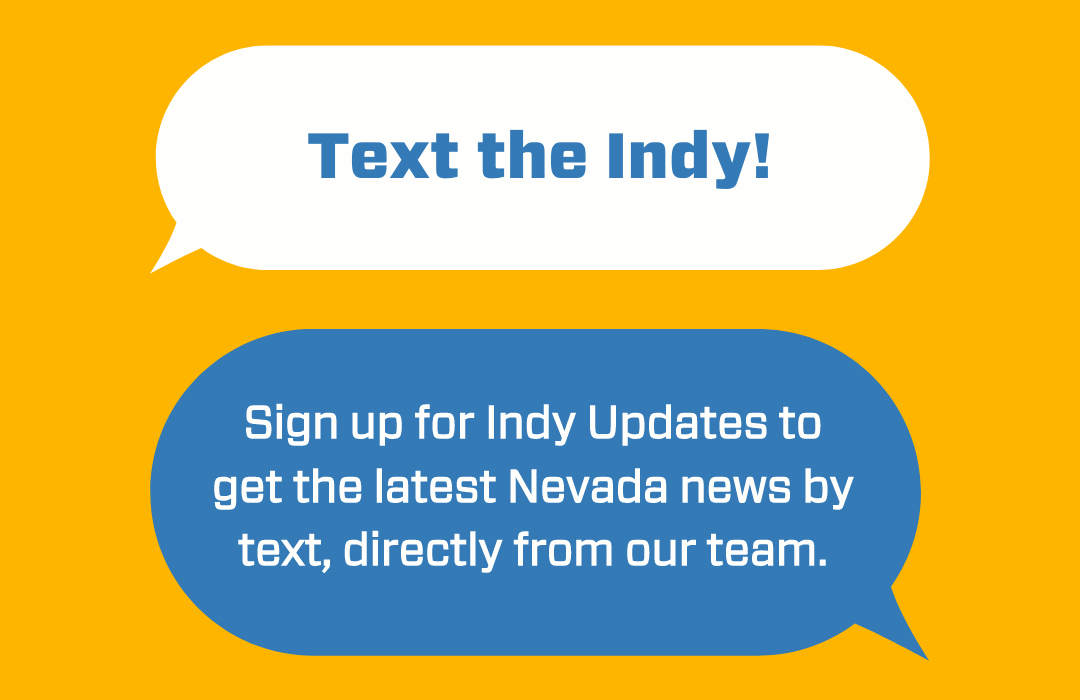 Featured Videos
Comment Policy (updated 4/20/2021): Please keep your comments civil. We reserve the right to delete comments or ban users who engage in personal attacks, use an excess of profanity, make verifiably false statements or are otherwise nasty. Comments that contain links must be approved by admin.