Nonpartisans now make up the largest group of Nevada voters. What does it mean?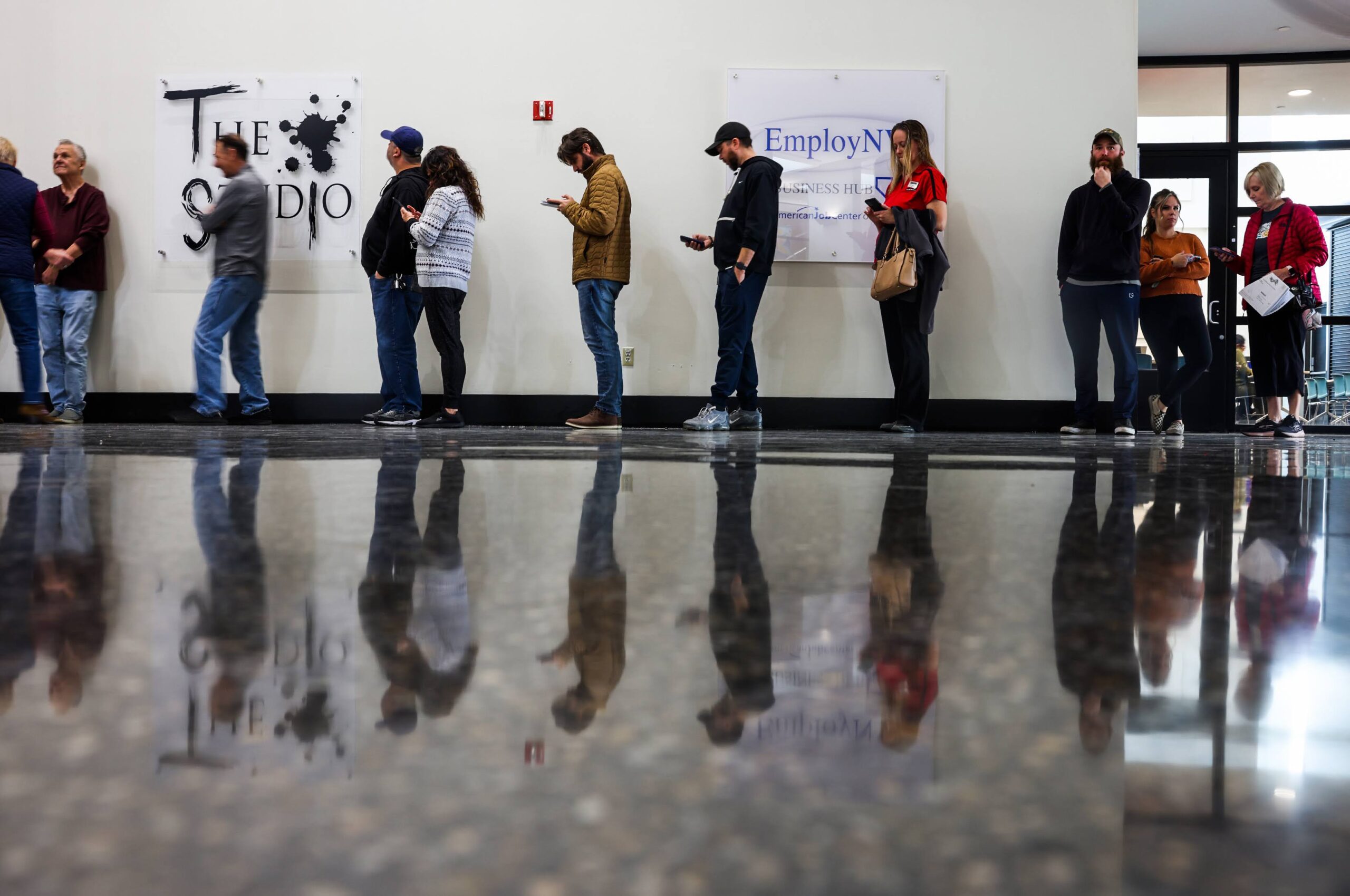 Many of them reside in the political middle, uninterested in the extremes of partisan politics. Some are ticket splitters. They've helped maintain Nevada's status as a purple state and a national bellwether.
And now, nonpartisan voters are officially the largest group of registered voters in the state, according to July voter registration data released earlier this month. They make up nearly one-third of the electorate and outnumber registered Democrats and Republicans.
The trend has been driven by several factors: young voters who have increasingly registered as independents, dissatisfaction with the major parties and an automatic voter registration system that defaults new voters to nonpartisan.
Eddy Torres, a 26-year-old nonpartisan voter from Mesquite, said that even though he leans left politically, he believes it's healthier for democracy when more people are independent and the parties have to appeal to a broader coalition of voters.
"Neither party is entitled to my vote," Torres said in an interview with The Nevada Independent.
Though nonpartisan voters are less likely to vote than engaged partisans on either side of the aisle, they've played a key role in recent Nevada elections. Across a pair of high-profile 2022 races, independents broke in favor of the Democratic candidate for U.S. Senate (Catherine Cortez Masto) and the Republican candidate for governor (Joe Lombardo), according to exit poll data from CNN.
Their support helped lead to a split at the top of the ticket, with Cortez Masto winning re-election and Lombardo becoming the only Republican to unseat a Democratic governor in 2022.
Outside of general elections, the rising number of nonpartisan voters are typically locked out of the process. Only registered Democrats and Republicans can participate in the state's closed primary elections for president and partisan offices, though nonpartisan voters can and do use same-day voter registration to participate in a party's primary before switching their registration back afterward.
David Damore, a political science professor at UNLV, highlighted in an interview four types of independent voters:
"strong Democratic leaners and strong Republican leaners," who are likely to vote for one party's candidates;
"apoliticals," who are unlikely to engage in the political process;
and "apartisans," a small group of voters who are more likely to vote "candidate over party."
He pointed to exit polling showing that independent voters in Nevada supported Republican Donald Trump over Democrat Hillary Clinton in the 2016 presidential election — though Clinton won the state on account of high turnout among Democratic voters. In 2020, Nevada's independent voters broke in favor of Democrat Joe Biden over Trump.
That shift was powered by voters such as David Farley, a landscape architect who lives in Henderson. After nearly two decades of not voting in the wake of the "hanging chad" incident during the 2000 presidential election — which made the then-Florida voter feel like his "​​vote doesn't count" — Farley, 57, said he voted again for the first time in the 2020 election, motivated by his distaste for Trump.
Farley said he was a "staunch conservative" when he served in the Marines, including supporting former President Ronald Reagan, and that he later "swung the other way to Democrats" prior to the 2000 election. But when he registered again in 2020, he did so as a nonpartisan.
"I don't want to swear loyalty or fealty to any political party," he said.
Automatic registrations drive growth of nonpartisans
As of July 2023, there are more than 605,000 active registered nonpartisans in Nevada, representing 31.9 percent of the state's 1.9 million active registered voters, according to data from the secretary of state's office.
That's more than the state's nearly 602,000 Democratic Party voters (31.7 percent) and 551,000 Republican Party voters (29 percent).
July marked the first month that nonpartisans outnumbered Democratic voters — a major shift from just a year ago when registered Democrats outnumbered nonpartisans by nearly 68,000 people.
The most significant driver behind the change has been automatic voter registration (AVR), a system implemented in January 2020 required after the passage of a 2018 ballot initiative that automatically registers eligible voters during DMV transactions, such as getting a driver's license, and defaults new voters to nonpartisan unless they select a specific party affiliation.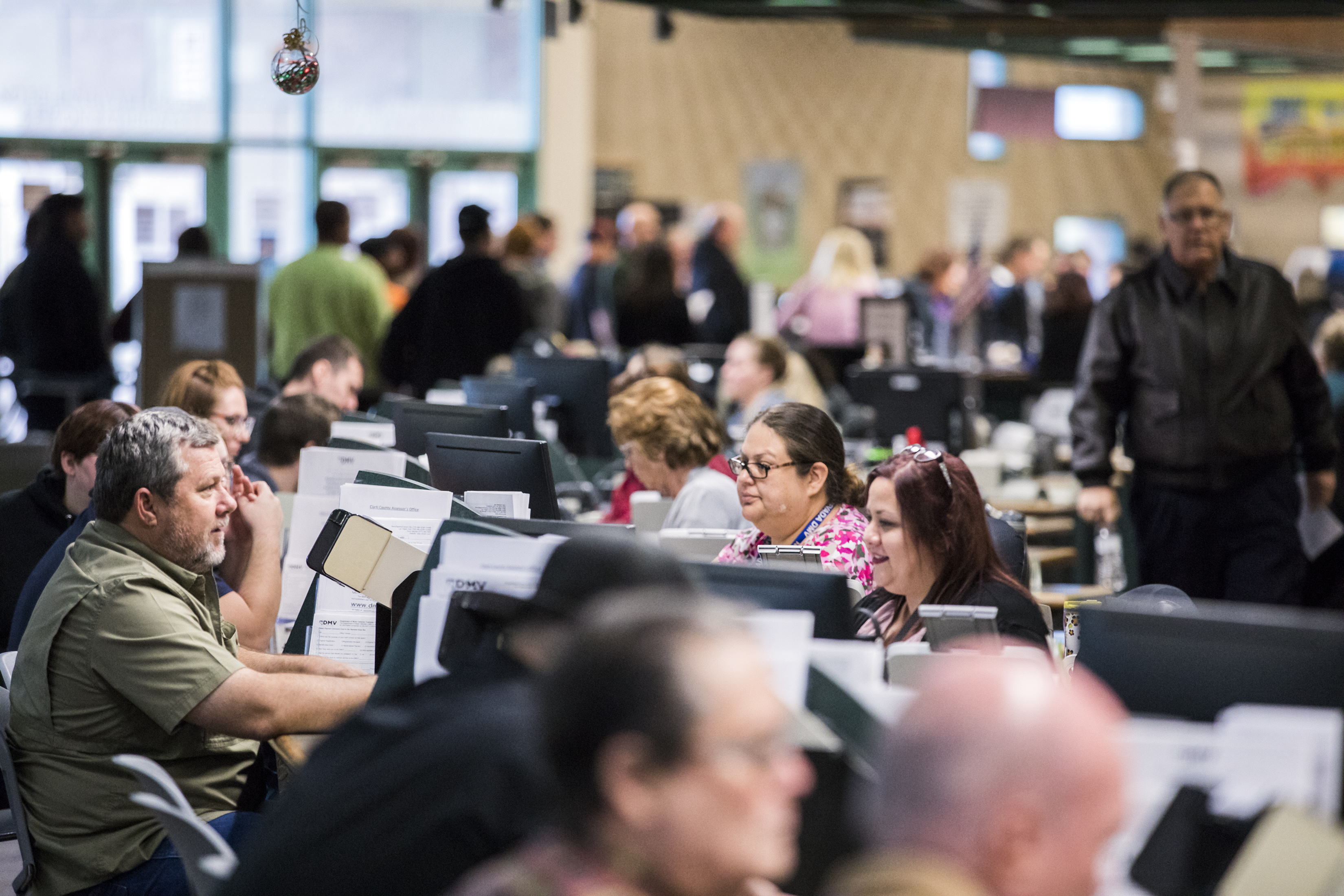 Though nonpartisan registrations have been on the rise for years, climbing from about 15 percent of registered voters in the mid-2000s to more than 20 percent by the late 2010s, their gains have soared under AVR.
From January 2020 through June 2023, the AVR system has registered nearly 569,000 new voters, of which more than 64 percent (365,000 voters) were registered as nonpartisans, according to data from the secretary of state's office. That boosted the share of nonpartisan voters in the electorate from 22 percent (346,000 voters) in July 2019 to nearly 32 percent (605,000) by July 2023.
Secretary of State Cisco Aguilar highlighted the trend in a statement earlier this month, saying "this growth of our electorate is due in large part to the implementation of" AVR.
Prior to the implementation of AVR, roughly two-thirds of the state's voting age population was registered to vote in July 2019, compared with about three-fourths of those 18 and older in July 2023, based on data estimates from the U.S. Census Bureau and state voter registration data.
But even putting aside AVR, national trends indicate that more voters have shed party labels over the past decade. Monthly survey data from Gallup shows that upward of 40 percent of Americans consider themselves non-major party voters, up several points from the late 2000s and early 2010s, though many of those voters still lean toward one major party.
However, non-major party voters (a group that includes nonpartisans and those registered with minor parties) are less likely to be politically active than those registered as a Democrat or Republican. In the 2020 general election — the most recent with comprehensive turnout data available from the secretary of state's office — 78 percent of registered Democrats and 83 percent of registered Republicans turned out to vote, compared with about 68 percent non-major party voters. The data does not break out nonpartisans from those registered with a minor party.
National data backs up that trend. Independent voters tend to be less politically engaged and less likely to vote than those registered as Democrats or Republicans, data from Pew Research Center shows.
Who's registering as nonpartisan?
Damore highlighted a range of other factors boosting the rise of nonpartisans beyond AVR, including generational changes, "negative partisanship by both parties" and increased political polarization.
"It's kind of a reinforcing cycle. The parties become more polarized. This turns off less ideological voters; they don't associate with the parties, so all you have left are these sort of ideologues," he said.
That cycle pushes more voters away from political parties, particularly younger voters. Among nearly 201,000 registered voters in Nevada aged 18-24, more than 102,000 (51 percent) are registered as nonpartisan. Younger voters in Nevada also generally tend to skew Democrat over Republican in terms of voter registration, but nonpartisans still make up the largest group of voters among those aged 44 and under.
Sondra Cosgrove, a history professor at the College of Southern Nevada and executive director of civic engagement nonprofit Vote Nevada, said she's seen that trend among her students.
"Over the last couple of years, what students say to me has shifted. They talk about the negative campaigning a lot more now. And they're like, 'I can't take it. It's hurting my mental health. All they do is scream at each other. I want to hear about issues,'" she said. "And so they desperately want people to know they're not apathetic. They want to be engaged."
Torres, the 26-year-old nonpartisan, said he's felt uncomfortable with the "acrimony" in partisan politics. As a voter, he's motivated by climate change and clean energy, as well as protecting democracy. He believes that with more independent voters, "both parties feel the need to make their platforms appealing to as many people as possible, and that would just be healthier for [the] political discourse."
Even outside the youngest age groups, nonpartisan voters are poised to play a key role through future elections. In the 45-54 age group, registrations are near even across the board as of July — 31 percent are registered as Democrats, 30.8 percent as Republicans and 30.2 percent as nonpartisans.
Rob Cohen, a 45-year-old nonpartisan voter from Henderson who works in live event production and is a member of a local union, described being a nonpartisan as calming, saying it helps separate him from a party's wins and losses.
"I don't like saying that I'm a Democrat or a Republican because I'm not running for office," he said. "I think it's good in Nevada that there's so many nonpartisans because I think it makes the parties a little less willing to pander to their extreme partisan voter base."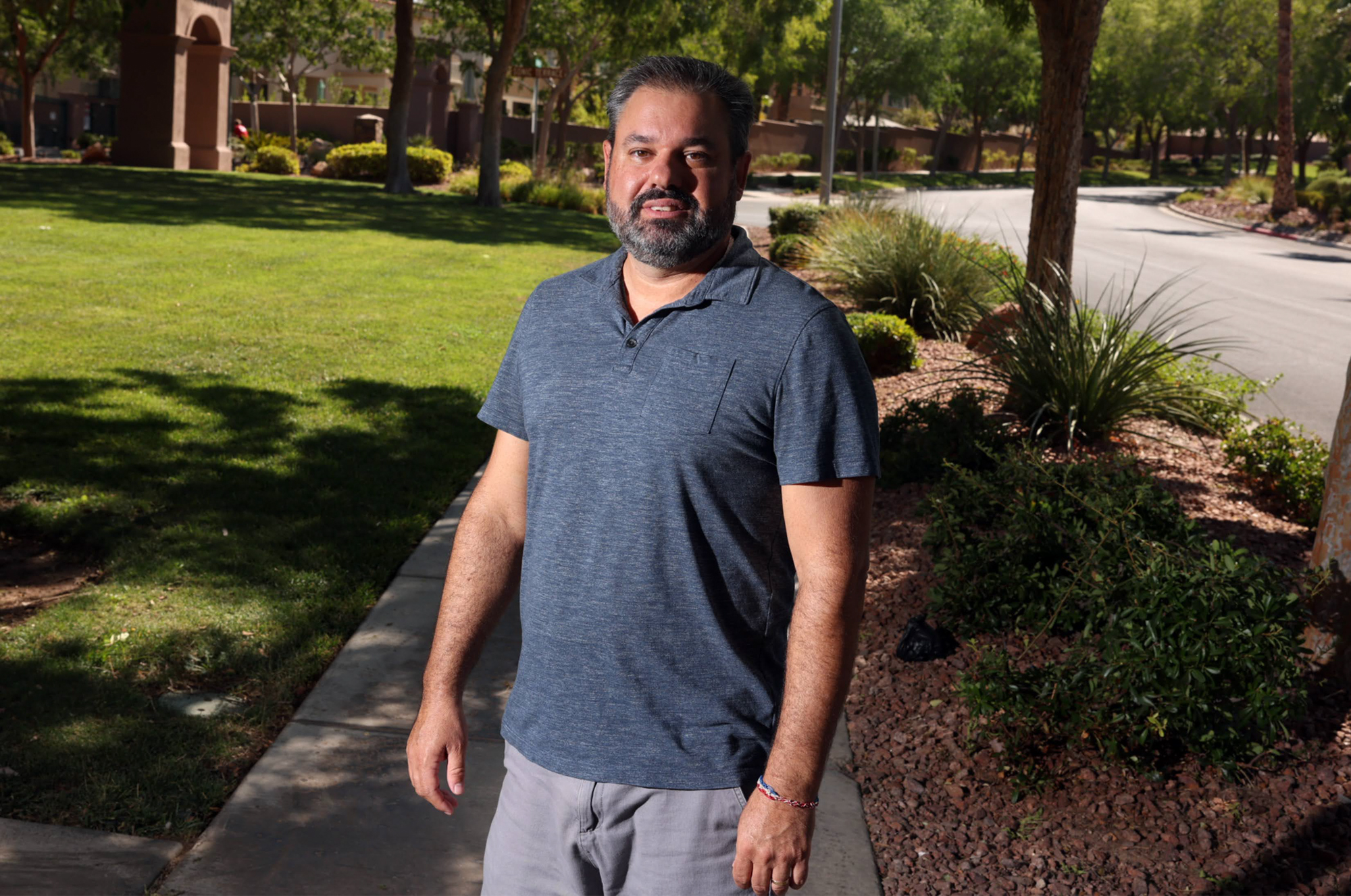 John Opdycke, president of Open Primaries and a board member with the National Association of Nonpartisan Reformers, said he's heard similar sentiments from talking with independent voters, noting how many are fed up with "the culture of toxicity and attack and nothing gets done" between the two major parties.
"They're not saying I'm no longer going to vote for a Democrat or Republican. They're more just saying, you know, 'I'm removing myself from the room where all the insanity is happening. And then I will figure out what to do on Election Day.' And people feel frustrated about that because there's no viable third party," Opdycke said.
Several nonpartisan voters who spoke with The Nevada Independent said they valued authenticity and professionalism when evaluating candidates, aligning with a sentiment of voting "candidate over party."
After growing up as a "Reagan Republican" and switching to independent status when George W. Bush became the Republican nominee for president, Cohen said he supported some independent candidates, including Ralph Nader, before later registering as a Democrat because of his support for President Barack Obama. He has since switched back to nonpartisan.
Despite now tending to vote for Democratic candidates, he highlighted Republican politicians he respected, including former Gov. Brian Sandoval and Sen. Mitt Romney (R-UT). But he said he felt "Republicans have moved away from me too far."
"I believe that America is working best when compromise is being made between the two parties," Cohen said.
Who is winning over these voters?
As the number of nonpartisans continues to grow, the major parties continue their efforts to appeal to these voters, while new parties and other political efforts — including the movement to enact ranked-choice voting and open primaries in Nevada — are also aiming to attract support from nonpartisans.
Assemblywoman Daniele Monroe-Moreno (D-North Las Vegas), who became chair of the Nevada State Democratic Party in March, said the trend of nonpartisans growing is "nothing that we as a party did not expect," and argued "it doesn't change the work that we've done in the past." She placed an emphasis on recruiting "quality candidates" and reaching out to voters statewide, particularly through "actually being there and talking to the voters" in local communities.
Monroe-Moreno also dismissed the notion that nonpartisan voters are harder to engage, saying "politics touches every aspect of our lives."
Though the Nevada Republican Party did not respond to multiple requests for comment, state party chair Michael McDonald touted the Republican Party's policies as "stronger for the working middle class" in an interview with the Las Vegas Review-Journal published in early August, saying that kind of messaging appeals to nonpartisan voters.
Cosgrove highlighted the large number of new voters who are nonpartisans, noting that political organizations don't have voting records for those first-time voters.
"I think you're gonna see candidates who feel like they're the underdog, who feel like they're not the chosen one, they're gonna look at that number of nonpartisan voters and say, 'The math tells me if I can get those voters to vote me, I can win,'" Cosgrove said.
That approach could come from certain individual candidates and not necessarily from a minor party candidate, she added.
But in the vacuum between the major parties, some third parties are looking to capitalize. Former 2020 Democratic presidential candidate Andrew Yang founded the Forward Party, which has targeted voters dissatisfied with the major parties and bills itself as a "party that actually works for the people, not the extremists."
The Forward Party was recognized as a minor party in the Silver State earlier this year.
Meanwhile, a new centrist group, No Labels, has pitched itself to anti-Trump Republicans and has gained ballot access in several states, though it is not yet fielding a presidential candidate for 2024. In Nevada, No Labels has qualified as a political party, and last week qualified for ballot access as a minor party in 2024, the Nevada Current reported.
But No Labels' unity message isn't landing with all independents. Farley said he believes the movement is meant to siphon votes from Biden in 2024 and ensure the Republican presidential candidate wins.
But he said he'd be interested if there was a viable third party that aligned with his political values, such as having a strong foreign policy.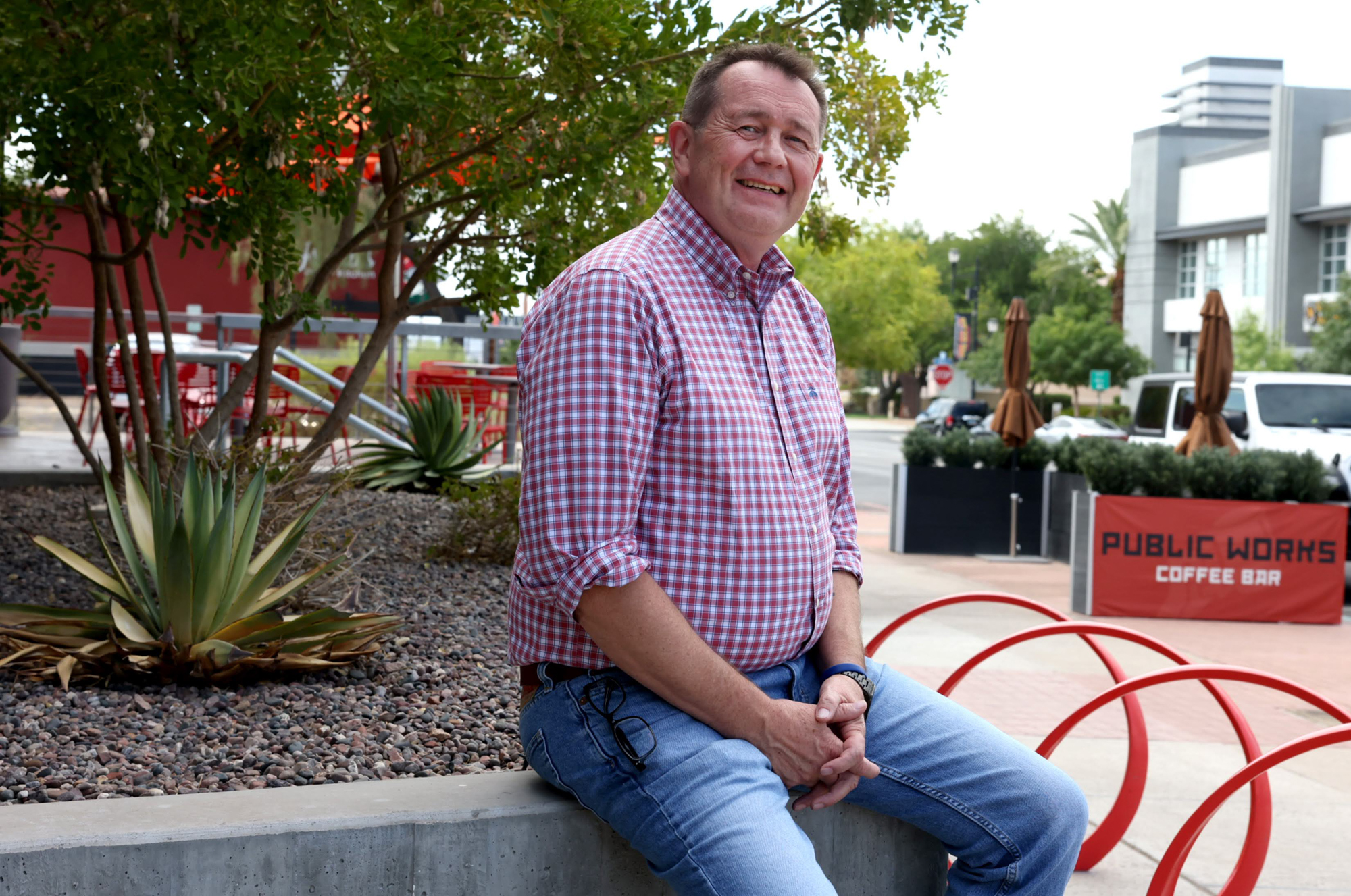 Question 3 seeking nonpartisan support
Outside of partisan politics, Cosgrove is helping lead an effort to engage more nonpartisan voters through the Ballot Question 3 campaign — which proposes to amend the Nevada Constitution to enact open primaries and ranked-choice voting in general elections. During the 2022 election, the question passed with 53 percent of voters in support, but will need to be approved by voters again in 2024 before it can take effect.
Cosgrove takes issue with nonpartisan voters being locked out of primary election races.
"It is not right that the largest group of voters, who are taxpayers, paying for elections, and then being told, 'Yeah, we'll tell you when you're allowed to vote.' That's not right," she said.
Opdycke, whose organization backs open and nonpartisan primary systems, said he believes open primaries ensure candidates "appeal to more voters than just the base."
Cosgrove also sees ranked-choice voting — a system that under the Question 3 proposal would see the top five vote-getters in the primary advance to the general election and allow voters to rank those picks from one through five — as essential to expanding choices for voters.
"Without ranked-choice voting, you're not going to get a viable third party ever," she said.
Now as Question 3 is set to appear on the ballot again, the two major parties remain firmly opposed to the change. Monroe-Moreno said she doesn't "see a need for open primaries," noting that voters can use the same-day registration process to change their party and participate in a partisan primary if they wish.
Damore said the fight over Question 3 reminds him of another Ballot Question 3, which, after passing in 2016, saw opposition efforts significantly increase before failing to pass in 2018.
But as nonpartisans continue to grow their ranks in Nevada, some independent voters are still looking for more options.
"When you go nonpartisan … you can separate yourself from that [party] aspect of it and just vote for the candidate that you think is best," Cohen said.
To check your voter registration status, register to vote or update your registration, click here: https://registertovote.nv.gov/