On the Record: Republican Congressional District 4 candidate Lisa Song Sutton
With few to no debates and only scattered advertisements and social media posts amid the coronavirus pandemic, it can be difficult to distill what candidates stand for and what they'd like to do if they win the office.
That's why The Nevada Independent is taking a closer look at candidates in a few major races, sitting down for a one-on-one conversation and breaking down where they stand on a few of the most pressing issues of the 2020 election.
Today: An interview with former Miss Nevada, local business owner and Republican candidate for Congressional District 4 Lisa Song Sutton.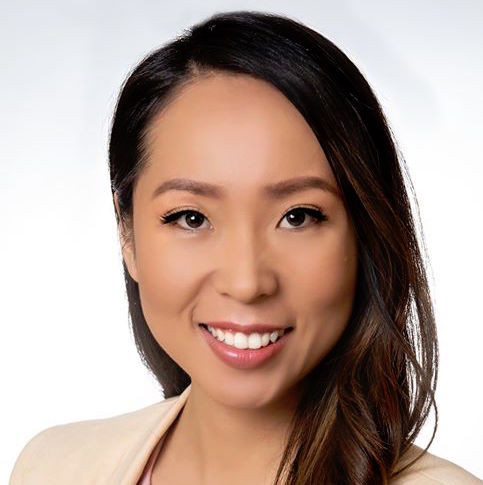 After moving to Las Vegas in 2010, Sutton founded a handful of small businesses, including a cupcake bakery and businesses involved in shipping, real estate and swimwear. Now in the crowded Republican primary for Congressional District 4, Sutton has emerged as one of the top fundraisers, entering the final few weeks of the election with more than $198,000 in cash on hand.
---
WHY RUN FOR CONGRESS?
In a line she's used often in campaign advertising, Sutton said 2020 was the year for "for private sector individuals like myself to come off the sidelines," adding that she personally thought "politics was never in the plan."
"After hearing from my own customers at my shipping store in northeast Las Vegas, that they were unhappy with the current congressman and that he had quote, 'gone D.C. on them,' and that he was inaccessible to them, I started doing some research into seeing how I could help it," Sutton said. "And I came to the realization that I should just jump in, both feet first, and get involved and become a candidate."
CORONAVIRUS RESPONSE AND RECOVERY
Saying that "hindsight is always 20/20," Sutton said voters she has spoken to have been appreciative of the Trump Administration's response in acquiring personal protective equipment and setting up small business relief.
But she also described the employment crisis as "frustrating" on multiple levels.
"I even have inbound emails and also Facebook messages, direct messages, from voters who are expressing frustration over the fact that they have not been able to access unemployment — or frustration from small business owners who just want to get their doors opened fully in a safe and responsible manner and start to be able to try to moving again," she said. "Because unfortunately, small business owners are running into a problem where they have maybe entry level workers who are making more money, staying on unemployment, and don't actually want to come back and be rehired."
On the question of how she thinks it's best to kickstart an economic recovery, Sutton said there should be a balance between reopening businesses and continuing federal coronavirus relief.
"We need to protect the most vulnerable," she said. "We need to be finding a way to support our economy and help get people back to work in a safe and responsible manner. And also, you know, keeping our eyes focused on future execution."
Sutton said that on a broader, long-term level, any economic recovery should also include a return of American manufacturing and a decreased reliance on factories in China.
Citing the theft of U.S. intellectual property by Chinese manufacturers, Sutton said it was "critical" for the federal government to explore avenues to increase the manufacturing of "critical supplies and ingredients that we need for medicine and those types of things" inside the U.S.
HEALTH CARE
Sutton, citing her father's experience with the Veterans Affairs' health care system, said the country should not look to the health care proposals often offered under the broad umbrella of Medicare-For-All type programs.
Sutton said navigating a recent heart surgery for her father was "difficult and frustrating," adding that they were frequently bounced through "layers and layers" of representatives as they tried to work through the process.
"I feel like we've seen an example of how the government runs health care and then offers it, and it's not an ideal situation," Sutton said. "I think anytime that you can introduce the free market and competition is incredibly important."
On the issue of protecting access to preexisting conditions — a sticking point that eventually killed an effort by Republicans in 2017 to fully repeal the Affordable Care Act — Sutton said that she didn't believe access to health care should be denied on account of preexisting conditions.
Instead, Sutton said any federal solution should avoid a "one-size-fits-all" approach.
"I think there has to be opportunities for customization and for, you know, truly exploration of what's going to fit for individuals," Sutton said. "Having any sort of blanket rollout or blanket policy, as we see time and time again, doesn't work."
IMMIGRATION
Sutton, whose mother immigrated legally to the U.S. from South Korea, said that, though legal immigration is a "cornerstone" of the country, "we have to have the courage to reform our current system" of immigration.
"I don't think you should be able to 'cut the line,' but I do think that we need to be exploring and advocating for merit based systems that reduce delays for law abiding work oriented immigrants, while also eliminating taxpayer funded incentives to either illegally cross our border or to overstay a visa," Sutton said.
Sutton added that any reforms to the legal immigration system — which has been openly curtailed by the Trump Administration as part of a broader plan to reduce immigration to the U.S. — should be tackled only after the issue of illegal immigration has been suitably addressed.
"I think we as the United States, we kind of have to get our house in order first before we can help others."
BIPARTISAN COMPROMISE
Sutton said the most important issue following the November election — and the issue she'd most likely be willing to work with Democrats to solve — would be addressing the economic fallout of the coronavirus pandemic.
She also said that immigration and military issues, especially addressing lingering issues in the V.A. health system, also rank highly on her list of problems with possible bipartisan solutions.
THE TRUMP ADMINISTRATION
Like many of the Republican congressional hopefuls across the state, Sutton has frequently touted herself as "pro-Trump" in campaign messaging, often referencing an "America-first" agenda.
When asked if there were issue areas where she and the administration differed, Sutton said that "a lot of great policies have been done" by the Trump White House and that her focus, if elected, would remain on being a "constituent focused representative."
"I want to work with this administration," Sutton said. "I want to work with my colleagues on both sides of the aisle. I want to work with Nevadans. I want to help in any way that I can. And it's going to take having to work with all parties as well.
On the issue of the release of the president's tax returns — long a political football on Capitol Hill as Democrats have sought to compel their release through oversight probes — Sutton did not say if they should be released, saying instead that the issue is now in the Supreme Court's hands.
"I'm curious to see how they end up ruling on it, but I believe that there already are mechanisms in place, like, for example, the financial disclosures that are required to safeguard against conflicts of interest and those kinds of things," Sutton said. "So that way the American people do know what your assets are and kind of what's going on in your financial life as a public servant, so we already have those safeguards in place."
For more on the 2020 primary elections, including maps, fundraising roundups, race breakdowns and more, visit our 2020 Elections page.