On the Record: The policy positions of Republican congressional candidate Scott Hammond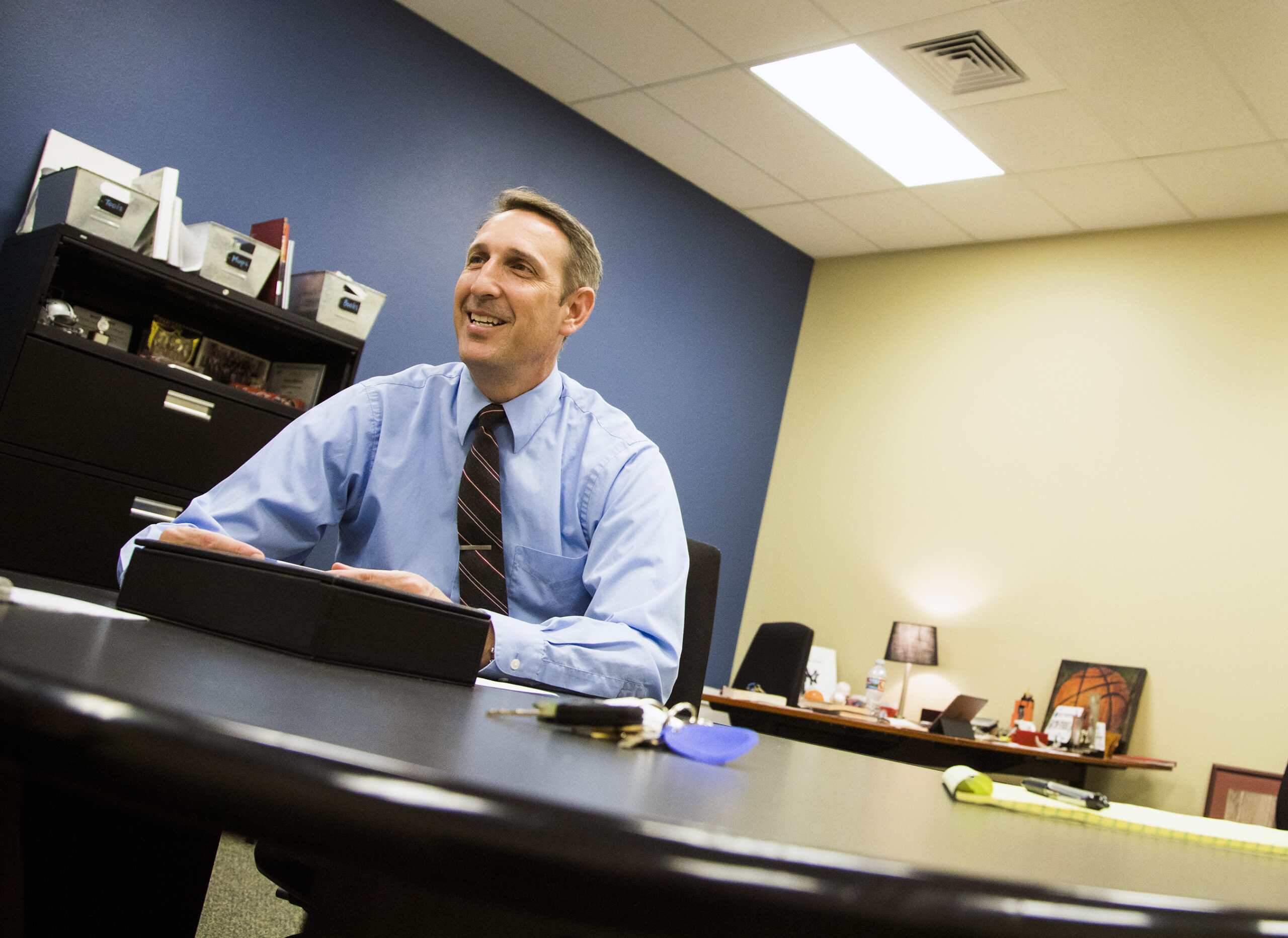 It happens like clockwork.
Candidates announce their bids for office. Then the attack ads follow in short order, unabashedly targeting their voting records and more.
We're here to help. The Nevada Independent already produces fact-checks for political advertisements and off-the-cuff remarks, but we also want to get ahead of the campaign game.
When politicians announce their candidacy for public office, we'll roll out "On the Record" — our look at their voting history and stances on a broad array of subjects.
Now up: Republican congressional candidate and state Sen. Scott Hammond. Issues are in alphabetical order.
Abortion
Hammond is pro-life and does not support federal dollars paying for abortions.
In an interview with The Nevada Independent, he noted the difficult experience he and his wife went through early on in their marriage of losing a baby four months into the pregnancy. He said that it was after his wife came home from the hospital and he was lying in bed with her, crying, that they realized "how precious every life is."
After that, he said that he and his wife made the decision that they would try to adopt as many children as they possibly could whose mothers had made the decision to give them up for adoption. Hammond and his wife adopted three children and had one more.
Education
Hammond, a former Spanish and government teacher who spent 16 years in the classroom, is the man behind Nevada's school choice law, passed by the Legislature in 2015. The legislation created so-called Education Savings Accounts (ESAs) and directed grants — from funds given to the public school system through the Distributive School Account — to individual ESAs. The idea behind the legislation was that money would flow into each child's ESA each quarter, and then parents could use the money to pay for tuition or other education expenses.
However, the Nevada Supreme Court ruled in 2016 that the funding model behind the ESAs was unconstitutional. A measure to fund the program during the 2017 session failed after days of intense negotiations between Democrats and Republicans, and the program remains unfunded to this day.
Still, Hammond is a vocal proponent of school choice, saying that he experienced during his time in the classroom that "not all kids learn the same."
"Even in a small school we still had different levels of learning and different kids that had different desires to be taught different ways, different learning styles, and so I'm very proud of the fact that I was in the classroom," Hammond said. "I understood what students wanted but I also brought that same understanding and that passion with me to the legislative process and I think that sometimes we're missing that."
Hammond actually prefers to call school choice "educational choice," highlighting the learning opportunities that can happen outside the four walls of a school.
"School choice sort of denotes that it's an establishment, a brick and mortar, and I'm not so sure that it will always be that," Hammond said. "But it will be educational choice. As we customize our education and try to figure out what each one of our children need, I think that we'll be able to fashion education that fits their style and their need and their educational levels."
Hammond says he supports President Donald Trump's proposal to allocate $20 billion toward school choice or any proposal similar to that. (Under the president's proposal, the money would be distributed to states with school choice programs, thereby creating incentives for states without such programs to adopt them.)
"With the area of educational choice the federal government can help out, they can help with money, especially those states that do have the infrastructure in place," Hammond said. "I'd like to push that a little bit, make sure that, for example, our ESA program that's there on the books, it just doesn't have any funding. I'd love to see an infusion of money come from the federal government to see if this works."
However, in general, Hammond believes that the federal government should "take a step back" and allow states to develop their own education policies, calling states the "petri dishes."
Hammond, a former charter school administrator, said he is also supportive of additional federal money for charter schools. (Congress's most recent spending package included $400 million for charter school grants, an increase of $48 million over the previous year.)
"I am very supportive of making sure these schools have some of those startup costs," Hammond said. "I think what's prohibitive for the charter world is really, well, we don't have as much funding as traditional public schools, so we kind of miss the capital monies for example. We have to find innovative ways to provide the capital if it's needed."
During the 2013 session, Hammond sponsored a bill to allow the state to issue bonds for the acquisition, construction or improvement of buildings for charter schools, so long as the school shows certain levels of academic success and financial stability. The bill passed unanimously in the Senate and 32-9 in the Assembly and was signed into law.
Hammond also highlighted a trip he took to Idaho before the 2017 legislative session to look at how that state is implementing competency-based education, which provides flexibility in the way students can earn credit. Nevada passed a bill in the 2017 session to create a pilot program to offer competency-based education.
"It's not going to suit every single student, but there are going to be some students who feel like that is the education that they want," Hammond said. "They want to be able to go at their own pace and then still get a lot of the job training so that when they get done with high school some of them are ready to go right into the workforce."
He said a lot of students are "brilliant" but not in the sense that they want to sit down and take a sociology or economics class.
"But they're brilliant in other ways and they'll add to the economy in different ways," Hammond said. "But we have to allow them to branch out and to explore who they are and really, I think, add to our society in their way."
Guns
Hammond said that he wants schools to be safe as possible, noting that he spent many years in the classroom teaching kids about their rights as American citizens. But he said that one of the conversations he had often with his students is what happens when you give up some of your rights, particularly in the wake of 9/11 and in the context of increased security at the airports.
"The question I always asked them was, 'What are you comfortable with to make sure you're safe getting on the plane? What are you comfortable with?' So we always had those discussions," Hammond said.
He said that that's the same question people should ask now, with regard to the debate over guns.
"At what point are you comfortable starting to strip away some of your rights, whether that be First Amendment rights or any amendments — and the Second Amendment is no different," Hammond said. "I think you have to be very careful when you start stripping away rights because the Framers [of the Constitution] were very cautious about what went into the Bill of Rights, what did we include in there, and the Second Amendment, it's not there just haphazardly. It's there for a very specific reason, and I think people have to remember that."
Asked about proposals to enable family members to take guns away from potentially dangerous people, Hammond said that you have to be "very careful" and that person's right to due process has to be a part of the discussion.
"If you're going to have a discussion, you better make sure you include the due process rights before you start taking weapons or anything away from Americans," Hammond said.
Hammond also said that he is comfortable with the idea of banning bump stocks — the devices, used in the Las Vegas shooting, to speed up the rate of fire of semi-automatic weapons to make them operate more like automatic ones.
"I think, for the most part, we all are in agreement that that circumnavigates the idea of no automatic weapons, so I'm comfortable with the idea of banning bump stocks," Hammond said.
Health care
Hammond called the rising premiums for people who do not qualify for premiums on the health-care exchange "troublesome."
"I think everybody does agree, I think both Democrats and Republicans are worried about how premiums are going up for especially middle-class Americans and businesses," Hammond said.
He criticized the Affordable Care Act (ACA) as a "long and lengthy bill" that "nobody really had time to read" before it was passed — a frequent refrain among Republicans during the repeal-and-replace efforts last summer, though some have pointed out that the ACA was debated in three House committees and two Senate committees and subjected to hours of bipartisan debate and markup in committee.
But Hammond was also critical of Republicans, saying that it was a "grievous error" that they put forward a very large repeal-and-replace bill without giving lawmakers adequate time to read through it and talk with their constituents about it.
"We have to allow legislators time to read bills, and we have to allow them to talk to people, especially the ones who are the stakeholders and are going to be the most impacted by a particular bill," Hammond said.
He said that he was "sort of shocked" that congressional Republicans had talked about repealing and replacing the ACA but that when it came time to do so, "nobody had a better idea."
Asked whether he leans toward scrapping the ACA entirely or would support a measure to stabilize it, Hammond said that he believes lawmakers should look at the most "unwieldy" parts of the federal health-care law and change that first. But he also says it depends on how any such measure is worded.
"I'd like to look at what are the parts that we can change right now and have the most impact and benefit the most vulnerable, I guess, and make those changes," Hammond said. "So that's where I kind of lean towards that."
But overall, Hammond, who sat on the Senate Health and Human Services Committee in the 2017 session, said that the state of health care in Nevada needs to be improved. He highlighted a recent trip he took to Denver where he visited a health-care complex with doctors and researchers all in one place that's easily accessible by bus and light rail and how convenient that makes access to health care for patients.
"I think overall as a community and as a state we have to look at how do we get access, how do we get or allow more access to these people?" Hammond said. "And I think that's also a transportation issue as well."
On Medicaid, Hammond noted that he was in the Legislature when the state made the decision to opt into Medicaid expansion under the Affordable Care Act. He said that the state was in the middle of the recession and there were a lot of people who were hurting, and the federal government was offering additional money to help those people out.
"The concerns were always what happens when the federal money goes away and now they're on the books and how do we afford that?" Hammond said. "And it's still worrisome, but at the time we also had a lot of needs, and I really felt like I was part of that, and we did it, and I was happy that we were able to help those people out."
However, Hammond said that he is still always concerned about people getting any kind of help from the government and then continuing to rely on the government instead of providing for themselves. He said that the government needs to do a better job to make sure that people really are eventually moving on so that other people can get help.
Asked what the role of Congress should be in drug pricing, Hammond said that he supports increasing transparency throughout the drug pricing process.
"You really do have to make sure that everybody knows what's going on in that whole chain from the manufacturer to the retailer — and there are steps in between — and I think that if people saw what was happening and they understood what was happening and there was a light shed on that, I think that would actually be informative to the consumer," he said.
Hammond supported a measure in the 2017 legislative session to require manufacturers of insulin and other essential diabetes drugs, as well as so-called pharmacy benefit managers who negotiate rebates and discounts on those drugs, to disclose certain pricing information to the state.
Immigration
Hammond said that the conversations around immigration need to be had together, not in "separate silos." He said that includes fixing the legal immigration process and securing the U.S. borders, not only with Mexico but at all points of entry, including ports and airports.
"I think most people would agree that is important because you can't have a porous border," Hammond said. "You can't have people coming in and out without knowing who they are."
He said that he thinks the discussion over border security and any path to citizenship for participants in the Deferred Action for Childhood Arrivals (DACA) program has to be done together.
"I don't want to do a separate thing with just DACA, I want to make sure its a comprehensive discussion on immigration," Hammond said.
He said that ending so-called chain migration, or family-based migration, should also be part of the immigration reform conversation. He said that he believes that parents and children should be kept together, but that there should be a broader conversation about whether extended family should be included as well.
"I think it's our generation that gets to discuss whether or not we're bringing in the grandfathers and the aunts and the uncles and the cousins," Hammond said. "I think that it's fair enough for us to be able to have that discussion."
He said he "doesn't mind" limiting chain migration to a smaller group of people and said that immigrants can always go back to their home countries to visit family there.
Hammond also said that he does not support federal funding going toward so-called sanctuary cities that do not cooperate with federal immigration activities.
On refugees, Hammond said that the United States has "always been very generous about opening their arms" and that as long as there is some sort of vetting happening, he is not opposed to refugees entering the country.
"Americans are just always very generous with their time, their money and their aid, so I don't know if there's got to be a limit," Hammond said. "I just know we as Americans would feel a lot better if we were vetting people before they came in, their backgrounds, what kind of involvement have they had in activities, perhaps suspect activities."
Hammond said that he thinks the procedure for vetting refugees should be "fairly applied to everything" although he said there will be "troublesome spots in the world all the time."
"I think you have to put a procedure in place, a vetting policy in place, and say this is what everybody has to go through and then fairly apply it to everybody," Hammond said.
Marijuana
Hammond said that, although he did not support the ballot measure legalizing recreational marijuana, he believes the federal government "has to speak" on the issue of marijuana and that the federal government should leave whether or not marijuana should be legal up to the states to decide.
"I think the federal government has to, at this point step in," Hammond said. "The horse is out of the barn."
He said he is also concerned about the vast quantities of cash marijuana businesses keep on hand since they are barred from dealing in credit because marijuana is still classified as a Schedule I drug. He said he's concerned about the safety of the businesses housing that cash, the vehicles that transport them and the state agencies that have to count the money.
"Every single one of these establishments, they're dealing in cash. They are targets," Hammond said. "Every time they transport all the cash, then it's a public safety concern not only for the vehicle and the folks inside, and the employees of that business, but also for the people who might be inadvertently in that area."
He said that the federal government is going to make changes to allow marijuana-related establishments to deal in credit "otherwise we're going to have several horrible incidents in the near future."
And while he is not personally in favor of the use of marijuana, he said he has toured grow houses and kitchens and that they do a "fantastic job" and are "very well-run businesses."
"I think if a citizen went into a grow house right now, they would see how clinical it looks, how professional it looks, that it does not attract, there's not a bunch of unemployed, young, single males hanging out front of their business establishments," Hammond said. "It's nothing like that at all."
In fact, Hammond was one of several lawmakers who took a trip to Arizona in 2013 to find solutions to what was then a quandary for medical marijuana patients in Nevada: The Constitution allowed for the use marijuana for medical purposes but there was no convenient or lawful way to obtain marijuana at the time.
Out of that trip, the Legislature passed a bill sponsored by state Sen. Tick Segerblom, which allowed for the establishment and regulation of nonprofit medical marijuana dispensaries. Hammond was one of six Republicans to vote in favor of the bill, with the other four voting against.
Public Lands
Hammond said that he would like to see the state government have more control over Nevada's public lands, most of which are controlled by the federal government, but not total control. He said that he doesn't think that the state can afford to maintain all of the state's public lands.
However, he said he is very supportive of Rep. Mark Amodei's work on the state's so-called checkerboard lands, which exist across broad swaths of the state as a result of railroad land grants in which railroads were granted every other section along a rail corridor. Amodei has proposed selling off some of those checkerboarded federal lands — with the profits to be used for education, wildfire pre-suppression, sage-grouse conservation projects and efforts to address the drought — designating some wilderness areas and releasing other wilderness study areas back to multiple use.
"The reason why it's important to work on that is because when you have that checkerboard scenario, you don't have enough land that's privately together to do something with it, and it's important because when you develop those private lands, you actually are bringing in revenue, to the state to the schools, communities, services that can be provided so forth," Hammond said. "So it's really important, and yet you want to have continuity in your public lands."
He said that he does not want to see all the state's public land go to private use, adding that he supports the sportsmen and women of Nevada and their rights to use that land for hunting, fishing and trapping, among other things. In fact, Hammond introduced a measure in the 2015 session to amend the Constitution to preserve the right to hunt, trap and fish in the state.
"It's important in our heritage and the way we have developed here in the state of Nevada," Hammond said.
He noted that there are still patches of land owned by the federal Bureau of Land Management in Las Vegas and suggested that those patches could be traded for privately owned land somewhere else to actually allow those parcels within the metropolitan area to be used.
"It would make more sense instead of it being an open field," Hammond said. "We might even make a park out of it. I don't know."
Taxes
Hammond said that he supports the congressional tax package passed in December, but says that it is "alarming" that there is nothing in either the budget for this year or the proposed one for next year that addresses bringing down the deficit. He said that there should be something included in every budget going forward that measures the level of concern about the deficit and addresses how that concern is being addressed each year.
"I believe that most Americans believe the same thing — we don't want to push that burden onto our children or our children's children," Hammond said. "It hurts families when we don't live within a certain budget and having deficits out there is not good."
In general, he said that the public lets lawmakers know when they think taxes are appropriate for certain purposes. For instance, he said that the country has generally agreed that educating every child is important and that taxes should be collected for that purpose.
Asked about the $1.1 billion tax package passed during the 2015 legislative session that he supported, Hammond said that he's "no fan of increasing taxes all the time" but that he was "fairly happy" with the education programs the state was able to fund because of the new and extended taxes. The programs included helping English Language Learners, ensuring students read by third grade and put state-funded full-day kindergarten in all elementary schools.
"I know that there's going to be a lot of people who complain about it, and obviously there may have been some points to the bill, unintended consequences, that we probably need to go back and address," Hammond said. "However, you look at it several years later, and what you have is still the fifth best tax structure in the United States."
(The Tax Foundation ranks Nevada as the fifth best state in its business tax climate index.)
Hammond also said that businesses looking to relocate to Nevada appreciate the improvements to the state's education system and that education was actually one of the biggest obstacles to getting businesses to come to Nevada, in terms of quality of life for their employees and their families. He said that while the state's education system is still not where people want it to be, the improvements will help.
"We've put things in place. It'll take time to make those improvements," Hammond said. "But businesses are reacting by coming to our state. Business are coming in. Businesses that are located here are expanding. Investment in the state of Nevada on the Strip and elsewhere in the state of Nevada is increasing."
Trade
Hammond said that some of the trade negotiations that the United States has participated in, including the North American Free Trade Agreement (NAFTA), have harmed the country because the American worker has not been kept on a "level playing field" with workers from other countries. For example, he said that the lack of benefits and protections for workers in Mexico may have allowed companies to produce cheaper products but to the detriment of American workers.
"I think it's good to have free trade but not at the expense of the American worker if there's not a level playing field," Hammond said.
However, he also said that trade wars are "never good" and said he worries about the potential adverse effects on Nevada.
Veterans
Hammond said that it may take a "hybrid" model to provide some mix of public and private health care to veterans. But he said that veterans and their desires need to be at the center of the conversation.
"I don't think we give them enough of a voice. If we had to have a hybrid to satisfy those who were older and those who were younger, or those who came into the military later or are getting services now, then that's what we're going to have to try to figure out, how to deliver that hybrid service," Hammond said.
He noted that although some of the Department of Veterans Administration hospitals "get a bad rap," he also knows that a lot of veterans love the VA hospitals and that they "delivered a really good product, depending on when you started getting services." Hammond said that his father worked at the boiler plant in a Department of Veterans Administration hospital in Queens, and that he knows how important those hospitals are to many veterans.
"I grew up in a military family and know that health care for veterans is vital," Hammond said. "And I don't think we've been doing enough for them so I think that we have to look at alternatives as well."
Hammond said that he grew up in a military environment, with his father in the Navy and his stepfather in the Army, and spent years traveling around with both. Because of that, he says he knows that health care, and particularly mental health care, for veterans is vital.
He said the focus should be on destigmatizing access to mental health services for veterans, noting that it took his father years to tell him about some of the difficulties he struggled with coming back from Vietnam and to seek help. He said that a lot of veterans want to work through the issues on their own, but that mental health professionals are simply the guides and the veterans still have to do the "heavy lifting" themselves.
"I think that we have to make sure that a lot of these veterans know that this service is available, and we have to make it available. We have to make sure it's sustained," Hammond said. "It's not just for a month or two or three or a year or two years, it's got to be available because it takes awhile to work through what a lot of these veterans experienced."
Yucca Mountain
Hammond opposes building a high-level nuclear waste repository at Yucca Mountain.
"This has been around since the 1980s, and the people of Nevada are pretty adamant about where they're at with it, and I don't think that's changed at all," Hammond said. "People just don't want it here, and so I just don't."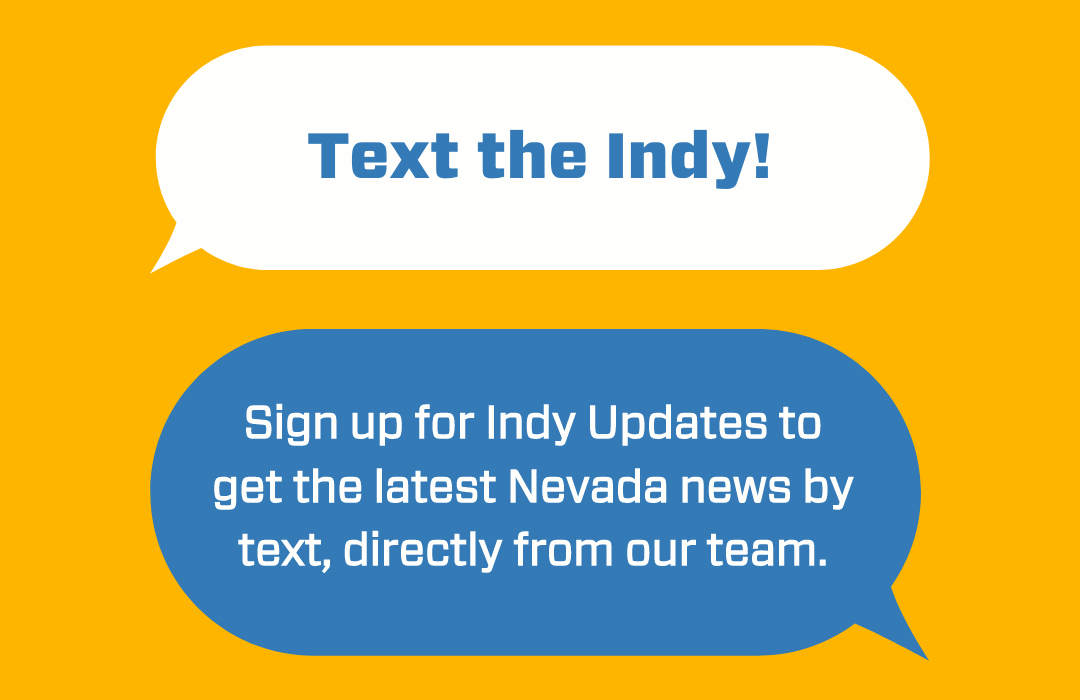 Featured Videos
Comment Policy (updated 4/20/2021): Please keep your comments civil. We reserve the right to delete comments or ban users who engage in personal attacks, use an excess of profanity, make verifiably false statements or are otherwise nasty. Comments that contain links must be approved by admin.