One Year Later: Undocumented festival workers who survived Oct. 1 shooting hope for peace after trauma, successful visa applications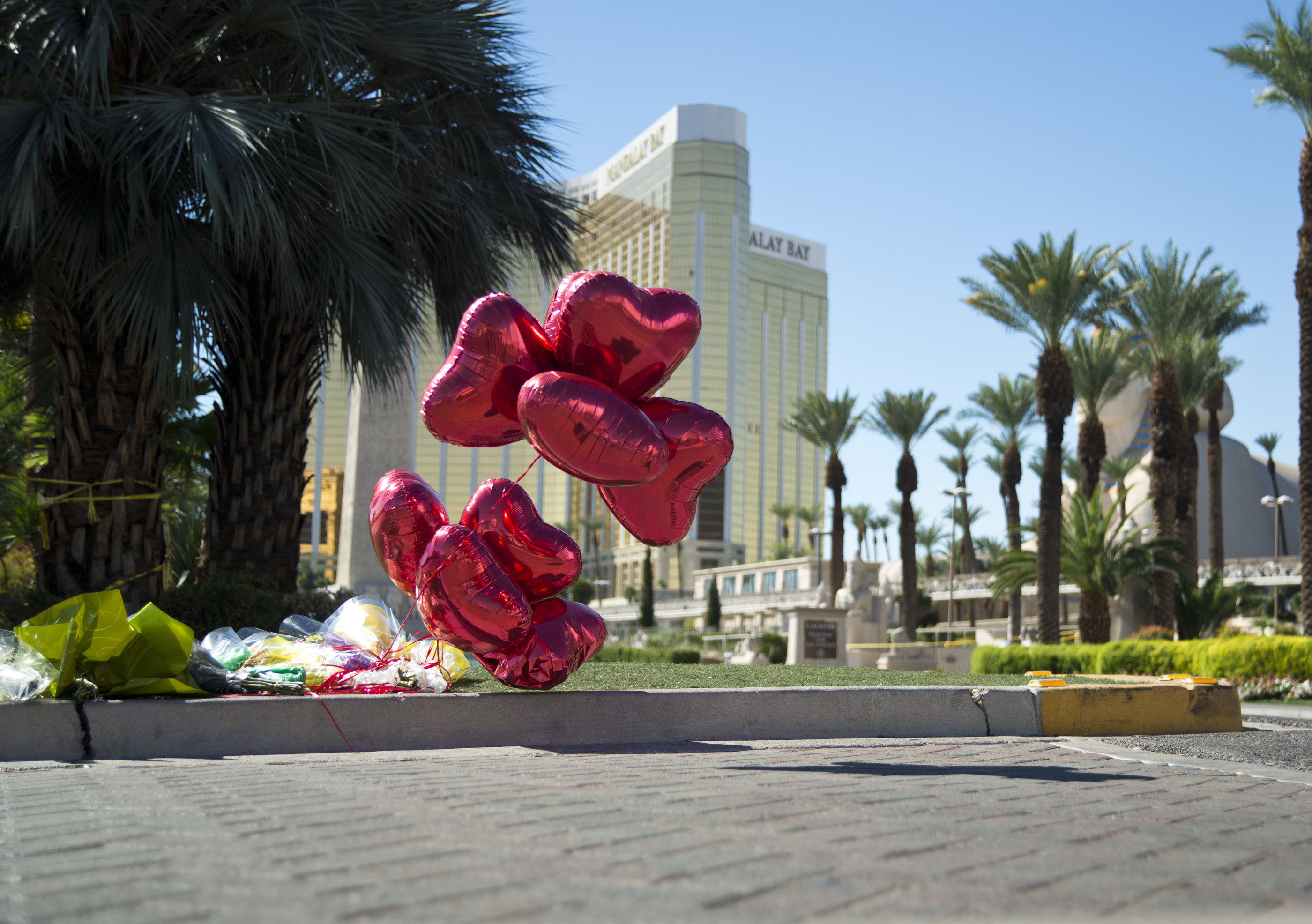 This story has been translated and edited for clarity from its original Spanish version.
Marcela's story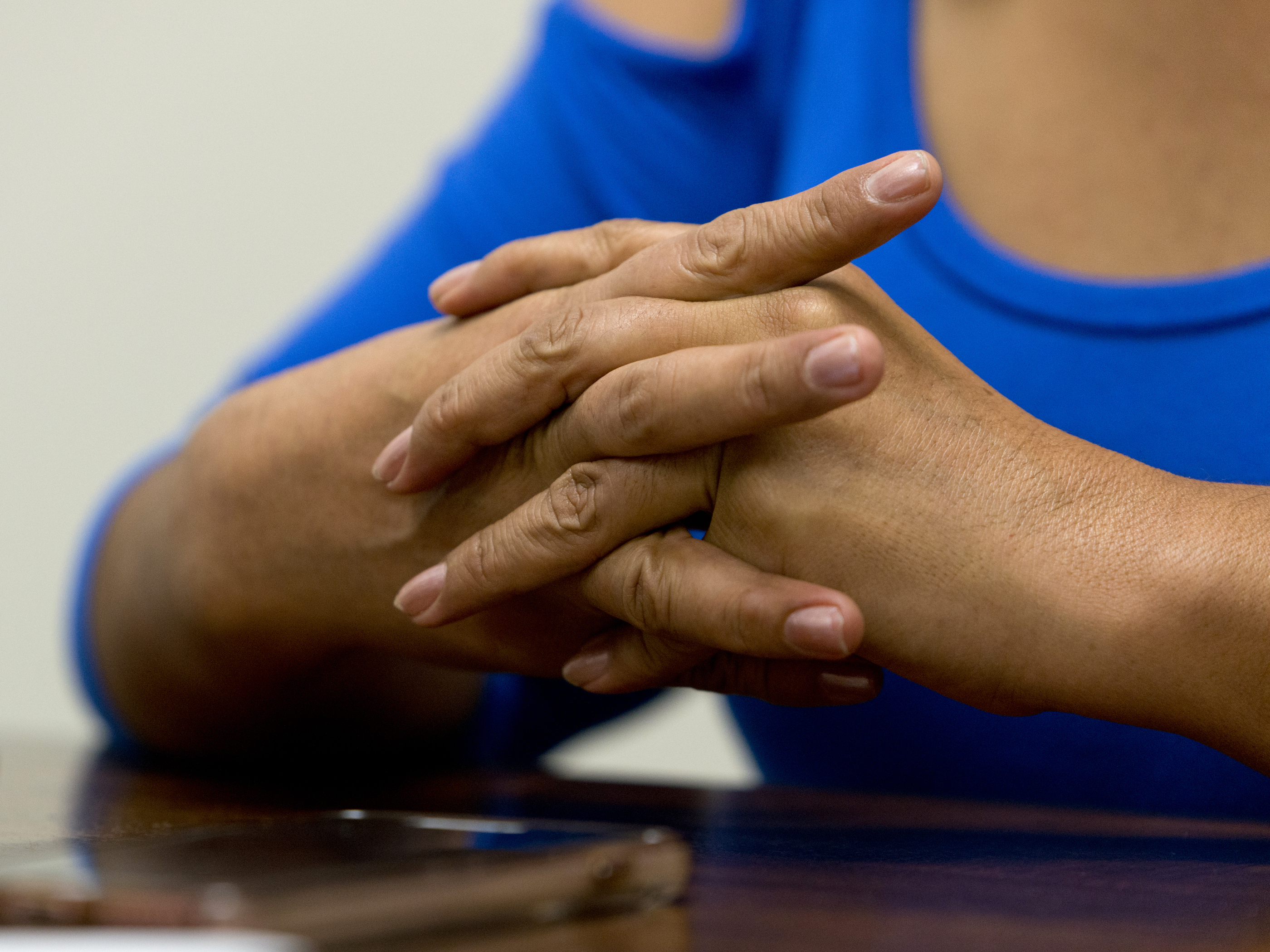 Sleepless nights. Days trying hard to move forward. Dreams yet to be fulfilled.
This is how Marcela — who did not want her last name published — remembers the 365 days that have passed since the mass shooting at the Route 91 Harvest Festival.
Country music wafting from the stage was the soundtrack of Marcela's workday during the three nights of the festival, where her task was to sweep several areas of the event venue.
On that fateful day, she had finished her shift, but decided that before going home, she and another coworker would get something to eat and sit near the stage to enjoy the food and the music. They couldn't imagine the turn of events that was about to happen.
Rubbing her hands together, her voice soft, Marcela told The Nevada Independent en Espanol that they suddenly heard a noise that she thought was fireworks coming from the show. Then she realized they were gunshots. And then she heard screams.
"People said 'we're all gonna die, terrorists are shooting.' We wanted to run, but more people were coming our way because we were near the exit. Then, while trying to run, people trampled us," she said. "I could not see anything. And I was looking for my friend, and I did not see her anymore. I shouted to her, but she did not answer. I panicked, I was screaming."
Marcela, a mother of two, was born in Mexico and has been living in Las Vegas for three years. She also recalled that in a matter of minutes chaos reigned.
"There were people lying on the floor... with blood. It was very frightening. I was so scared, I did not know what to do," she said. "I could not get up, I was sitting down because I had been lying on the floor, people stepped on me. I was, like, paralyzed."
As they reached their car they saw a flurry of police cars, ambulances and people who were helping the injured.
Marcela remembers this well because she could not control her legs. They kept shaking and she felt short of breath.
Seeing she was in danger, she mustered enough strength to reach her home. It wasn't just her bed that awaited her there — it's a life punctuated by sleepless nights, tense reactions when she hears the sound of fireworks on the 4th of July and a fear that something bad might happen whenever she sees a crowd.
"Maybe I did not experience what other coworkers who were inside did, who were facing the bullets," she said. "But as far as I'm concerned, it was something very frightening ... I thought they were going to throw bombs, because we were still hearing gunshots."
Marcela currently works at a construction company and is part of a group of migrant workers who were present at the festival on October 1 and are applying for a U Visa, which is reserved for immigrants who have been victims of crime and could be helpful to law enforcement or government authorities who are investigating or prosecuting.
Marcela said she hopes Clark County Sheriff Joe Lombardo will sign off on her application and allow her to continue pursuing the visa and, she hopes, legalize her status.
"We worked that day like the previous ones. We did not expect that to happen," she said. "I want to have a good job to get ahead because sometimes I do not make enough ... what little money I earn because I do not have documents sometimes is not enough to pay the rent and have what I need."
Marcela said she is moving forward day by day thanks to her family, the free therapy in Spanish that she receives at Behavioral Bilingual Services (BBS Counseling) and the support she has found in Make The Road Nevada, an immigration advocacy group that has sought to assist immigrants affected by the massacre. She dreams of starting her own business selling nutritional products.
Reflecting on all that has happened since the night of the shooting, she stressed that she would like to see authorities increase surveillance at events so they can provide a safer environment for guests and employees, and to see the community work together to contribute to that purpose.
On this Oct. 1, she will be with her loved ones and members of Make the Road Nevada praying for the deceased and for those who lost family members.
"I think I will join my coworkers to support these people so they can see we are with them in their time of loss. We share their pain," she said. "I am a Christian and I will ask God for all those people and all those who lived those moments ... Sometimes you think you already are past them, but those difficult moments come back and touch each one of us."
Marta's story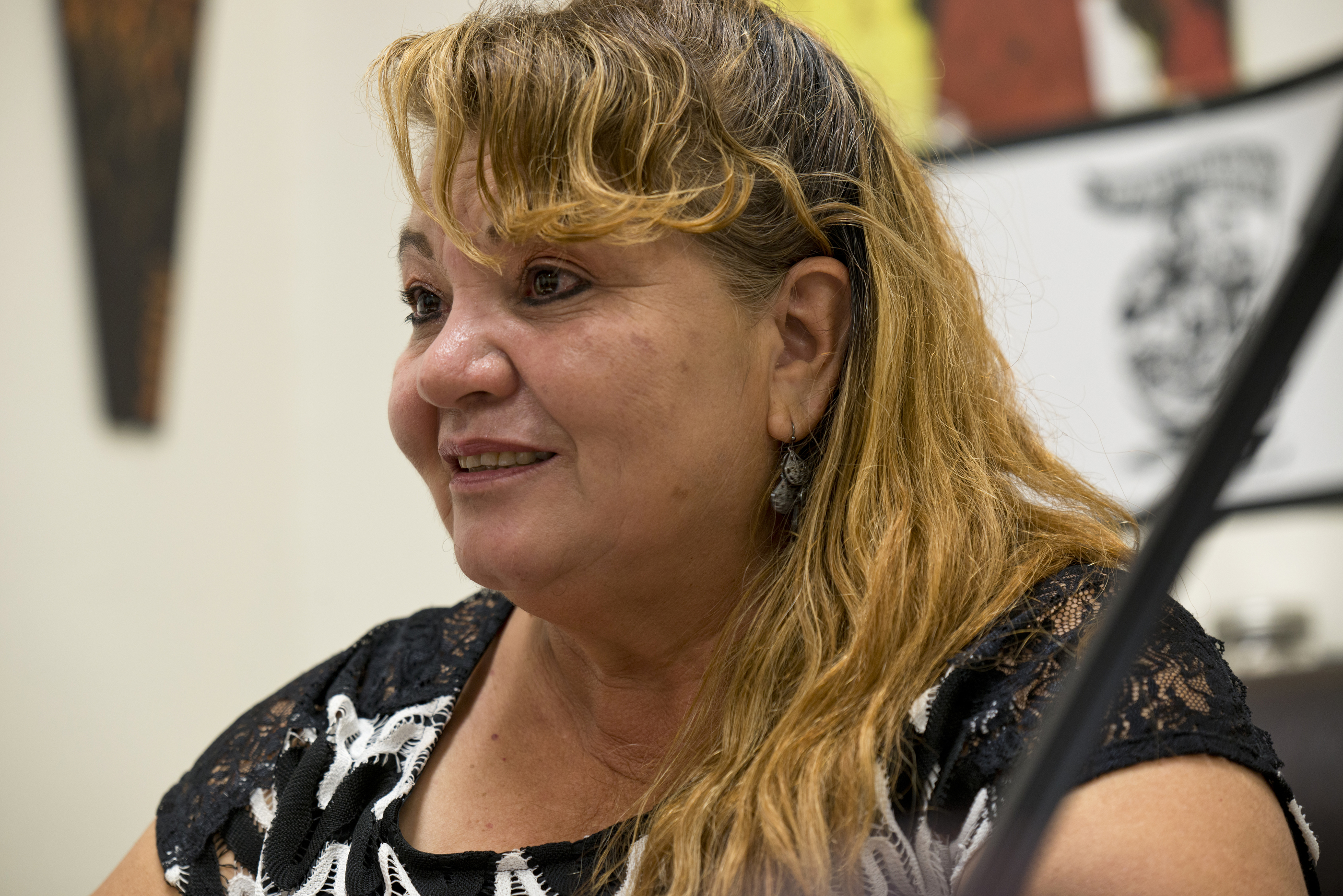 Her favorite tamales have hot peppers and cheese. But rather than eat them, Marta Duran prepares them for others as a way to get her mind off things.
Cooking is a kind of therapy she uses to cope with her experience on Oct. 1, when she was working to clean bathrooms at a country music festival and started to hear the sound of gunfire.
Duran is one of the survivors who is still recovering. She did not suffer physical injuries, but the memories of what she lived through still bring her to tears.
"What I remember most are those 10, 12 minutes — I do not know how many they were ... they were the worst of my life. We do not have a bullet wound or something, but the aftermath of this trauma is there," she told The Nevada Independent en Español on Wednesday at the offices of Make the Road Nevada. "I want to be strong, but sometimes I break. A year went by, another one will pass too and we will remember, but when I work I feel I get my mind off this."
Originally from El Salvador, Duran said she came to Las Vegas without documents 15 years ago in search of better opportunities for her three children, who still live in Central America and who she has not seen since.
She thought of them as she, along with others, took shelter from the rain of bullets.
"Everything was happiness. We were working, and people were having fun," said Duran in a previous interview. "Then we heard 'prrrrrrrr' [the sound of gunfire]. Those are shots! And we threw ourselves to the ground, and we crawled on our knees until we reached a storage room. There were many of us; many of us huddled there, just crying out to God."
Duran said that her life hasn't been the same since. Now she scans the area to locate exits whenever she works in crowded places. She no longer attends parties, and she sits on the edge of the pew when she goes to church rather than in the middle of other people.
Duran said she has found support at Make the Road Nevada, that she continues therapy, and hopes that the authorities responsible for reviewing the U Visa petitions submitted by her and other migrant workers who survived the events of Oct. 1 will consider their contributions to the United States and the fact that they support their families.
She still does not have a steady job and she supports herself by doing cleaning jobs at conventions. A year after what she experienced on Oct. 1, she now embraces the dream of a new life.
"The process is ongoing. Thank God my letter was signed by the sheriff," she said of her U Visa application. "My package has been sent to immigration."
But that's not the only dream Duran has. She envisions a day when authorities and politicians have better control of security in mass events, not only in Nevada, but in the entire country.
"Our life changed that year," she said. "I hope God will allow me to have peace again and that we can all have it, because those of us who lived through this tragedy, I know they have in their heart that bad memory that we don't want to carry anymore."
Disclosure: Joe Lombardo has donated to The Indy. You can view a full list of donors here. 
IndyFest is proudly sponsored by:
Comment Policy (updated 4/20/2021): Please keep your comments civil. We reserve the right to delete comments or ban users who engage in personal attacks, use an excess of profanity, make verifiably false statements or are otherwise nasty. Comments that contain links must be approved by admin.