Paul Laxalt, former Nevada senator, governor and Reagan confidant, dies at 96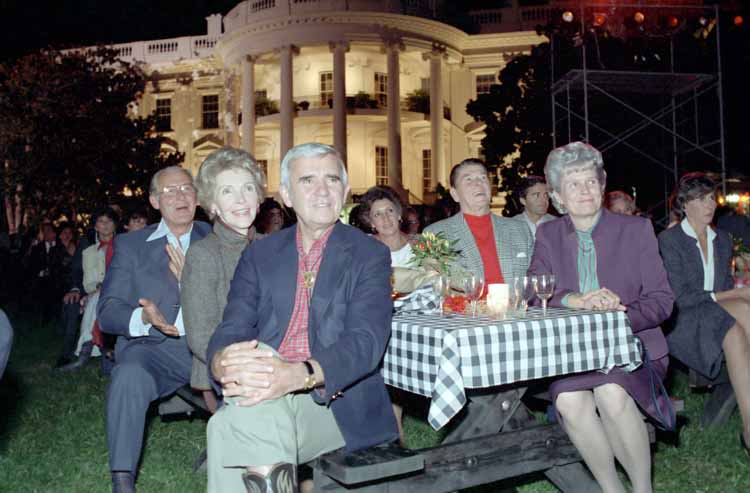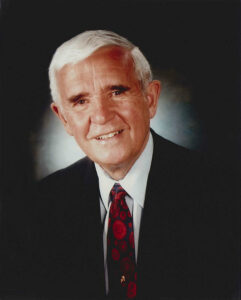 Former Gov. and Sen. Paul Laxalt, a Nevada political giant whose career coincided with the resurgence of the Republican Party and who was known on the national scene as Ronald Reagan's best friend, died in Virginia on Monday, just four days after his 96th birthday.
Laxalt family spokesperson Greg Ferraro said he died at a health-care facility in the company of his wife, Carol, and the nurses who had attended him. Friends and family eulogized him as a man of dignity and a credit to the state he represented.
"With my Dad's passing, an era of true statesmanship and integrity has taken another step away," said his daughter, Neena Laxalt. "There will never be another Paul Laxalt."
Attorney General Adam Laxalt, Laxalt's grandson and the Republican nominee for governor, called his grandfather "the rare man in the arena that never lost sight of who he was or where he came from."
"To me, my grandfather was the ultimate role model, and much of what I know about being an American, a citizen and a leader, I learned from him," he said in a statement.
Laxalt served as a mentor and influence for scores of Nevada political figures during his three decades in office and after he had left the Senate. His closeness with Reagan, whom he decided to back in the 1976 presidential primary against President Gerald Ford, cemented his status as a confidant of the future president and thrust both the senator and Nevada into the political spotlight.
"He had a relationship with Reagan that no one else had," said Frank Fahrenkopf, a former chairman of the Republican National Committee whose friendship with Laxalt spanned more than 50 years. "From a small state like Nevada, it was so critically important."
But he had a humble approach. Fahrenkopf said Laxalt was on track to be Senate majority leader after Reagan won the 1980 election, but turned down the opportunity because it was too much of a formality.
"I don't have to do that, because Ron's going to call me first," Laxalt said, according to Fahrenkopf.
Former Democratic Sen. Harry Reid — who Laxalt narrowly defeated in the state's 1974 U.S. Senate race — said in a statement that Laxalt had left an "indelible mark" on the state, and credited him for his kindness and generosity regardless of party.
"In Washington, Paul Laxalt set the example for how members of a congressional delegation should be treated," Reid said in a statement. "When I came to Congress as a freshman in the House of Representatives, Paul was there for me with sincere friendship and support. He was equally gracious following our difficult and incredibly close race for Senate in 1974. I lost by 624 votes, but Paul and his family were my friends for life."
Republican U.S. Sen. Dean Heller lauded Laxalt in a statement as "the very best Nevada had to offer."
"He served as a friend and confidante to numerous Nevadans as his wealth of knowledge steered many of us to seek his valued advice and insight. His down-to-earth, kind demeanor was befitting of his campaign slogan of choice, 'One of Us,'" Heller said. "Paul was a son of Nevada and indeed one of us."
Laxalt was born Aug. 2, 1922 in Reno, the son of Basque immigrants Dominique and Therese Laxalt, both of whom immigrated from the Pyrenees. One of six children, his siblings included Robert Laxalt, who wrote acclaimed novels about Basque sheepherding culture in Northern Nevada, including "Sweet Promised Land."
Laxalt attended Carson High School, playing on the state's championship basketball team before heading to Santa Clara University for college. He served in the U.S. Army during World War II, where he was a medic and saw action during the Battle of Leyte in the Philippines.
His foray into politics began in 1950 when he ran for district attorney in Ormsby County and won. Laxalt held that public office until 1955, leaving to enter the private sector as an attorney. He proceeded to run for lieutenant governor in 1962 and, again, won by a comfortable margin.
Laxalt's first defeat came in 1964 when he ran for the U.S. Senate against Democratic incumbent Howard Cannon and lost by 48 votes. It was a tough year for Republicans in which presidential candidate Barry Goldwater — with whom Laxalt appeared publicly in spite of Goldwater's doomed campaign — was soundly defeated by Lyndon B. Johnson.
A television network prematurely declared Laxalt the winner of the Nevada Senate race, but when he arrived in Las Vegas the next morning, he learned that several precincts reported late — reversing the result of the election. Cannon had won, and the election remained the subject of controversy for years.
Even so, Laxalt decided to give a statewide race another shot and challenged two-term Governor Grant Sawyer in 1966. Laxalt launched his campaign more than a year earlier and dealt with hot-button issues, such as whether the federal government should be involved in the state's gaming operations. Sawyer said no, but Laxalt took the opposite stance. He thought Nevada should cooperate with federal authorities for the sake of being in a position to regulate gambling in a credible manner.
As governor, Laxalt supported corporate involvement in Nevada casinos, which laid the groundwork for the massive gambling companies that dominate the Las Vegas landscape today. He also raised taxes during his tenure in spite of his fiscal conservatism, eventually leaving office with a budget surplus.
He also became good friends with Reagan, the then-California governor, working on issues of mutual Nevada and California interest, including the preservation of Lake Tahoe. Laxalt ended up serving as national chairman of Reagan's three presidential campaigns, and his name was once floated as Reagan's vice presidential nominee, a position that was eventually filled by George H.W. Bush.
After leaving the governor's mansion after a single term, Laxalt opened a hotel and casino in Carson City, Ormsby House, just blocks away from the Legislature.
But he returned to politics in 1974, narrowly winning a seat vacated by former Sen. Alan Bible against the state's then-lieutenant governor — Harry Reid. Laxalt, who won by fewer than 700 votes, was described in a 1974 New York Times article as an "ardent foe of foreign aid and 'international giveaways to tiny countries that sell out to the highest bidder.'"
After Reagan was elected president in 1980, Laxalt served as a go-between for the White House and Congress, eventually getting him named an ex-officio member of the Senate leadership. He also went to the Philippines at Reagan's behest during a period of political revolution in the country, where he urged then-Philippines President Ferdinand Marcos to leave office, which Marcos did 16 hours later.
During his Senate tenure, Laxalt earned a reputation as a "straight shooter" who didn't let political differences turn personal. A 1981 Washington Post article described the senator as having "steel-gray hair," with "a handsome Marlboro man's face, a banker's huge cigar, a perfectly fitted pin-striped Wall Streeter's suit and, finally, lizard skin cowboy boots."  He was popular among colleagues from both sides of the aisle and friendly with peers such as Republican Sen. Jesse Helms and Democratic Sen. Ted Kennedy.
Laxalt retired from the Senate in 1987, when he was replaced by his onetime rival Reid. He made a short-lived presidential bid in 1988, but dropped out after only a few months because of lackluster fundraising.
After leaving office, Laxalt remained politically active and acted as an adviser for George H.W. Bush's 1988 presidential campaign and Bob Dole's 1996 presidential bid. He also stayed out of his one-time opponent Reid's narrow 1998 Senate win over Republican John Ensign.
He's also credited with establishing a Senate intern program, which helped launch the careers of several notable figures, including Ralph Whitworth, who once served as chairman of Hewlett-Packard, and Gov. Brian Sandoval, who tweeted about Laxalt's passing.
"I am devastated by the loss of my friend and mentor, Paul Laxalt today," Sandoval wrote. "He was a statesman and a consummate gentleman. May he Rest In Peace."
Sandoval told The Territorial Enterprise magazine in 2015 that Laxalt later told him he chose him as an intern because Sandoval had raised sheep, as did Laxalt's family. The current governor said the experience opened doors for his future career, and gave him a chance to observe Laxalt, whom he described as "an optimist ... who treated everybody with dignity and respect."
Laxalt had five daughters (Gail, Sheila, Michelle, Kevin and Neena) and one son (John Paul) with his first wife, Jackalyn Ross. The couple divorced in 1972. Laxalt married his second wife, Carol, in December 1975. She had a daughter named Denise from a previous marriage, and Laxalt later adopted her.
The couple continued to live in Northern Virginia after he left politics, making weekend getaways to their cabin near the Blue Ridge Mountains. He refused to install a phone in the cabin, leaving it up to a manager of the development to knock on his door when important people, like Reagan, needed to reach him.
But his love for Nevada — and one place in particular — never faded. Laxalt made it a point to visit family property near Marlette Lake, which sits about 1,000 feet above Lake Tahoe's eastern shores, whenever he traveled to his home state. He often described Marlette Lake as his "slice of heaven on earth."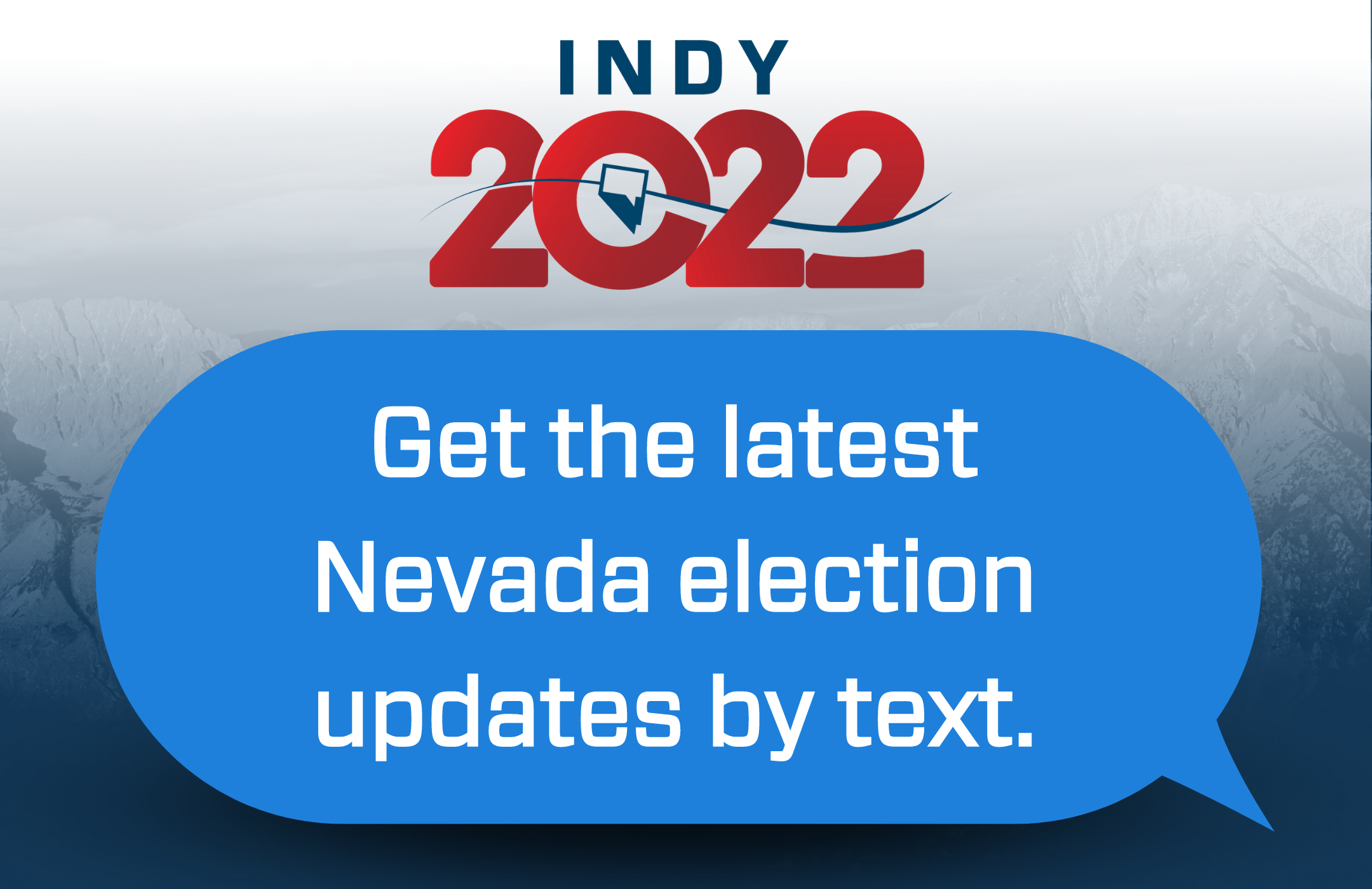 Featured Videos
Comment Policy (updated 4/20/2021): Please keep your comments civil. We reserve the right to delete comments or ban users who engage in personal attacks, use an excess of profanity, make verifiably false statements or are otherwise nasty. Comments that contain links must be approved by admin.