Piden apoyo a leyes para contratar a profesorado bilingüe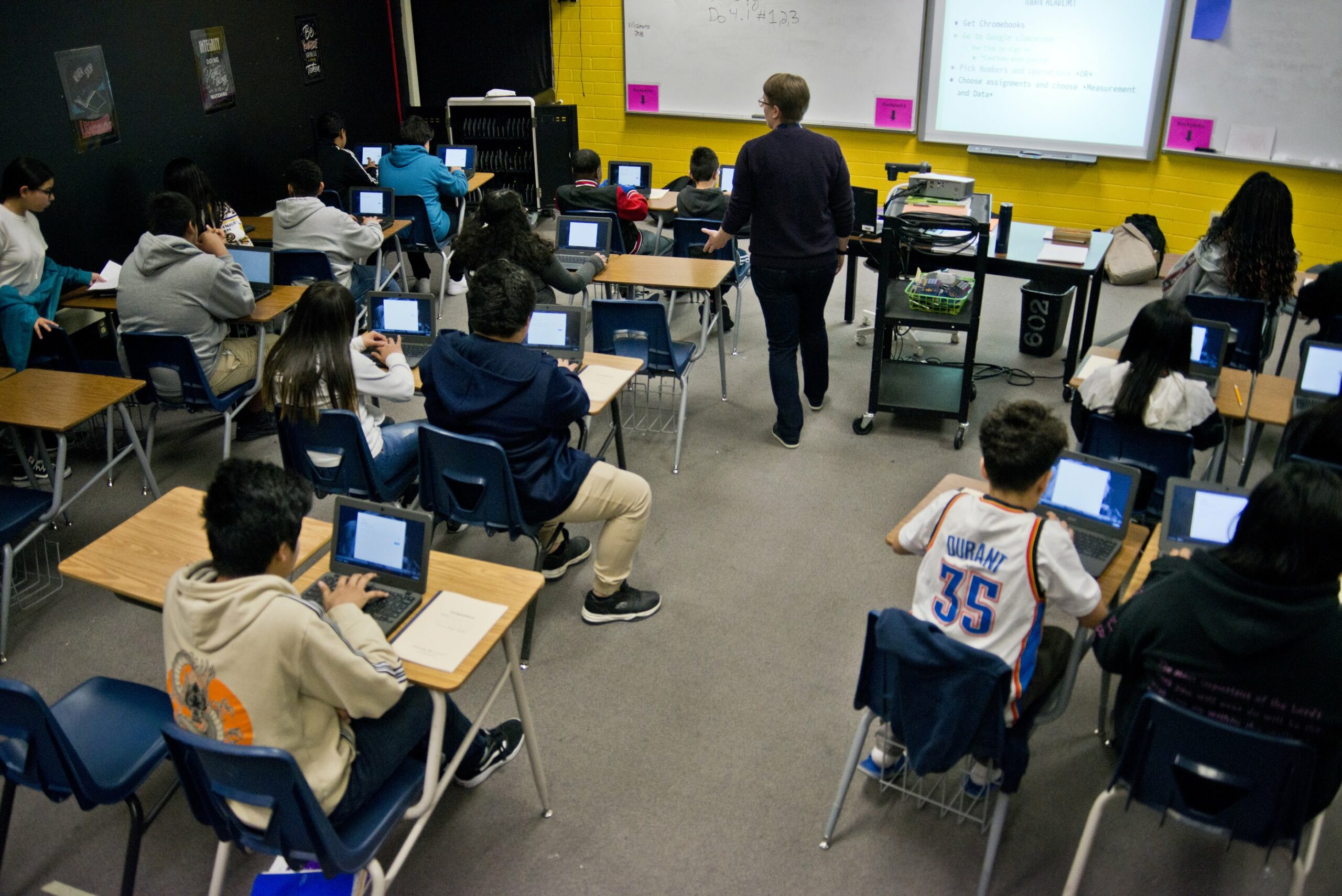 Casi la mitad de los estudiantes del Distrito Escolar del Condado Clark son de origen hispano, pero solo cerca del 13 por ciento del profesorado y administradores también se identifican como tal.
Lo anterior es una disparidad en la que defensores de la educación están tratando de trabajar con legisladores para contratar y conservar mejor puestos de maestros que sean culturalmente diversos y bilingües.
La semana pasada, Ramona Esparza, presidenta del Instituto de Liderazgo de Nevada, y LeAnne Salazar Montoya, profesora asistente de la Universidad de Nevada, Las Vegas (UNLV) afiliada a la Asociación de Administradores y Superintendentes Latinos de Nevada (NVALAS), presentaron en la Legislatura estatal sus programas para mejorar el suministro de personal para maestros bilingües e "invertir en la comunidad minoritaria".
"Tener un liderazgo que refleje los antecedentes y la cultura de los estudiantes puede tener un impacto positivo en el rendimiento de sus estudiantes", dijo Salazar Montoya. "Los estudiantes quieren y necesitan líderes con los que no solo se puedan comunicar, sino que se puedan relacionar con sus experiencias vividas ... Nuestros estudiantes son nuestros futuros maestros que trabajarán aquí en el valle".
Esparza dijo que, gracias a una asociación establecida con el Sistema de Educación Superior de Nevada y el Colegio Estatal de Nevada cuando ella fue directora de una preparatoria, sus estudiantes podían tomar cursos de doble crédito para ser maestros y ser voluntarios tutores en una escuela primaria cercana.
Esparza agregó que más tarde ella los "contrataba de nuevo" cuando obtuvieran su certificado como tutores de enseñanza mientras completaban su título universitario.
El proyecto Conectando Líderes Latinos de Nevada (Linking Latino Leaders of Nevada) que tiene el grupo con UNLV, es un programa gratuito de desarrollo profesional para maestros de minorías locales.
Dicho esfuerzo es financiado con fondos del Instituto y Colaboración de Preparación de Educadores de Nevada (NV-EPIC). Esparza dijo que la misión principal del programa es crear una red de líderes latinos y brindar apoyo, recursos y capacitación para construir una fuerza laboral más diversa que represente al estado.
"Esas sesiones son un lugar seguro y están dirigidas a incentivar, apoyar y empoderar a quienes históricamente han sido marginados, por lo cual las barreras les han impedido y desalentado a postularse para puestos clave", dijo Salazar Montoya.
Esparza y Salazar Montoya pidieron a los legisladores que apoyen leyes que "repararían las fugas de suministro de personal de maestros" mediante eliminar barreras y promover "rutas alternativas" hacia la profesión.
Esta nota fue traducida al español y editada a partir de una versión en inglés que aparece en nuestro boletín informativo en inglés Behind the Bar.
The Nevada Independent is raising $200,000 by Dec. 31 to support coverage of the 2024 election.
Tax-deductible donations from readers like you fund this critical work.
If you give today,your donation will be matched dollar-for-dollar.
Give + Get Matched
Featured Videos