Primary election narrows field of regent, school board candidates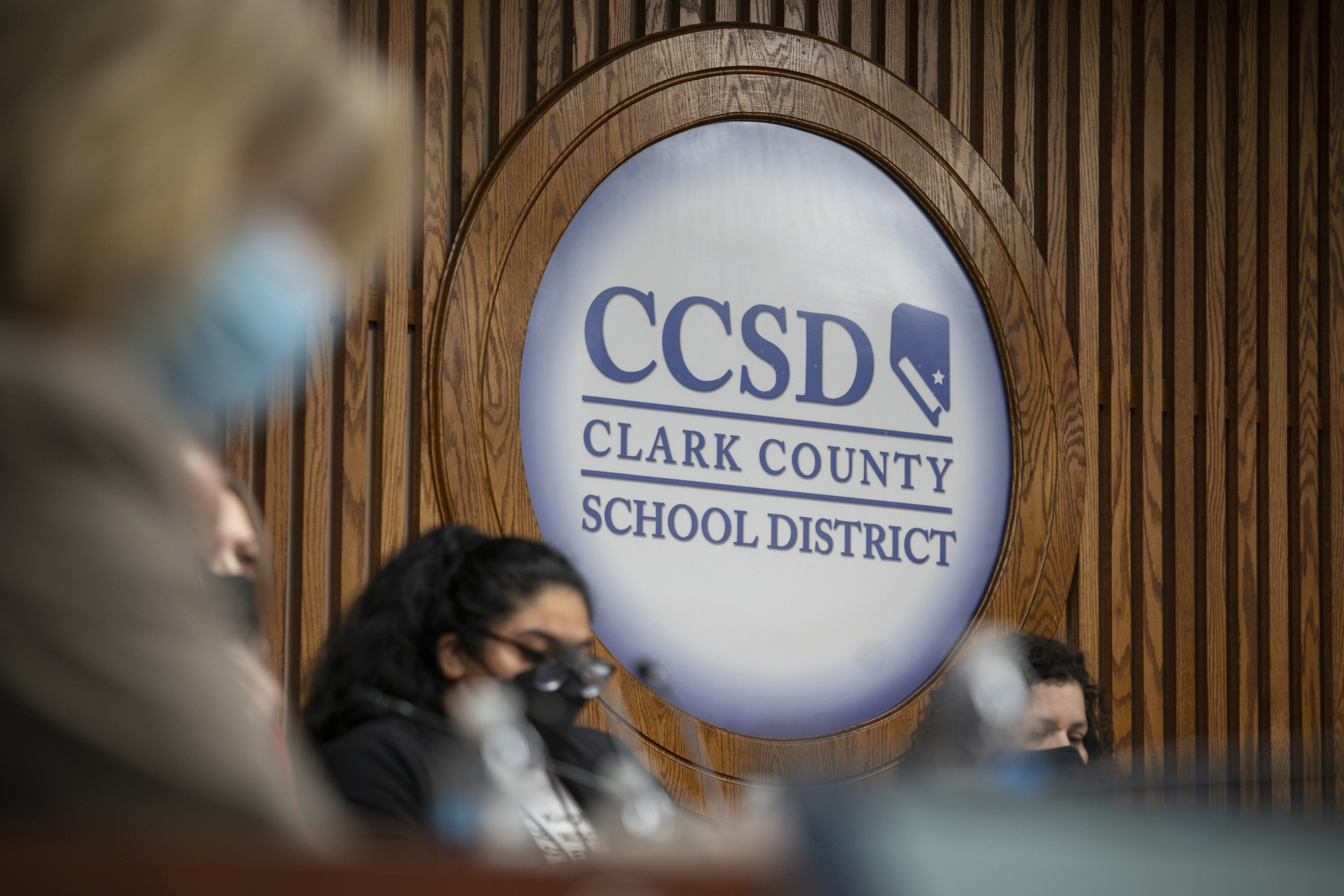 The primary election narrowed the candidate field in a number of nonpartisan, down-ballot races for school board and Board of Regents members.
The three incumbent school board members in Clark County — Linda Cavazos, Danielle Ford and Irene Cepeda — appear to be moving  on to the general election. Only Cavazos has a comfortable lead over her challengers. Ford came in second place in her race, and Cepeda has a slight lead as of this weekend, but her race is still too close to call with some ballots still thought to be outstanding.  
The primary landscape was murkier in Washoe County where three of the incumbents – Adam Mayberry, Joe Rodriguez and Ellen Minetto – appear to be moving on to the general election as of results from Wednesday afternoon. Minetto holds only a slight lead over the challenger with the third most votes. The Washoe school board incumbents will likely face challengers affiliated with a right-wing conservative group.
Incumbent Beth Smith received more than 50 percent of the votes in the District D, meaning she has already won the seat outright and won't need to take part in the general election.
Across five open seats for the Board of Regents for the Nevada System of Higher Education, several candidates either critical of the regents and their relationship to lawmakers or backed by outside groups that have been highly critical of the board — from the Vegas Chamber to major unions — rose to the top.
However, no races were decided with more than 50 percent of the vote.
Here's a closer look at all those races:
Clark County School District
District F
Incumbent Danielle Ford will face off against Irene Bustamante Adams, a former Nevada assemblywoman and Workforce Connections deputy director and chief strategy officer, in hopes of representing District F, which covers the southwest valley. If re-elected, Ford said one of her priorities is to replace Superintendent Jesus Jara.
"I'm encouraged by the numbers and thankful to the voters for having faith in me," she said. "I will continue to represent my constituents by listening to their concerns and being their voice on the school board."
Bustamante Adams, who received more votes than Ford, is more supportive of Jara, who's a Workforce Connections board member. If elected, Bustamante Adams wants to focus on getting students access to alternatives to traditional higher education.
"I am motivated to ensure the success of all students and strengthen the public education system so it exceeds the needs of our diverse student population," she said. "I will continue to engage with parents, CCSD staff and members of our community about how we can all work together for the benefit of our children."
District G
Incumbent Linda Cavazos is running against challenger Greg Wieman, former Eureka County schools superintendent, to represent District G, which includes parts of Henderson and the eastern valley. Cavazos has served on the board since she was appointed to it in 2017. If re-elected, Cavazos said she wants to focus on school safety.
"Our kids, families, educators, and community deserve to know how we will keep our children physically, emotionally and mentally safe," she said. "Without that assurance, student academic outcomes cannot improve."
Wieman is also prioritizing school safety as well as teacher recruitment and retention and academic achievement.
"We should be embarrassed by our performance as a district," he said. "I have no big agenda other than improving the educational environment and performance of the schools."
District D
Incumbent Irene Cepeda is holding a slight lead in the race for District D, which spans through parts of downtown Las Vegas and the northeast valley.
Cepeda was part of the group of trustees that voted to fire Superintendent Jesus Jara, but she later changed her mind and voted to rehire him. If re-elected to represent District D,Cepeda wants to focus on student outcomes.
Challenger Brenda Zamora has advanced to second place. Zamora is a community advocate and mother of two Clark County students. She's also helping raise her brother, a Clark County high school student.
She serves on a school organizational team that supports the school principal on developing a plan of operation, which includes the school budget and the School Performance Plan. If elected, she said she wants to build a bridge between the district and the community and hold community meetings where she can recap the school board meetings in Spanish.  
About a hundred votes separate Zamora from the candidate in third place, Steven Conger, a Clark County substitute teacher and former lobbyist with ties with the conservative parent group Power2Parent.
Washoe County School District
District B
Incumbent Ellen Minetto and Colleen Westlake appear to be moving on to the general election, according to early results posted Wednesday afternoon. Minetto represents District B, which encompasses Sun Valley and parts of Sparks. Minetto, a former Washoe County teacher, has been on the board since 2019.
Westlake works for an orthodontist and has been in the dental field for over 30 years. She is affiliated with the far-right group, Save WCSD, that stands against critical race theory, COVID mandates and certain policies around gender identity.
District D
District D incumbent Beth Smith enjoyed strong support during the primary election, and succeeded against her two challengers and won her seat outright, meaning she won't need to proceed to the general election. Smith was appointed to the board in July 2021 to represent District D, which covers central Reno and includes 20 schools. She's also a diversity and inclusion manager for International Gaming Technology.
"I take this as a clear mandate to keep common sense on the school board, which is the number one thing that I represent — making good decisions that are fair, for children, for teachers and for our community," she said.
Her priorities as a trustee include advocating for more funding for the district, lowering class sizes, supporting career and technical education and increasing staff pay.
District C
Incumbent Joe Rodriguez is moving on to the general election along with Melanie Sutton, a stay-at-home mom who has home-schooled three of her children since pulling them out of the Washoe County School District.
If re-elected, Rodriguez said he wants to continue to improve schools, increase staff pay and reduce class sizes.
"I have been actively working on these obstacles and plans to continue my work," he said. "I am proud to be supported by Republicans, Democrats and non-partisan elected officials. I want to thank everyone for their continued support."
Sutton said she ran for the school board because she's unhappy with some of the curriculum that the board is considering, including topics around sexual education that she feels are "sexualizing children."
"I want politics and social issues out of the classroom," she said. "I would like to focus just on the education of our children."
Sutton is also affiliated with the SaveWCSD group.
District F
In District F, incumbent Adam Mayberry will defend his seat against Graeme Reid, a Reno attorney originally from Scotland who's also affiliated with the SaveWCSD group. They are both hoping to represent at-large District F, which comprises the eastern part of the district.
Mayberry is a spokesperson for the Truckee Meadows Fire Protection District. His platform includes increasing proficiency in reading and math, school safety and building new schools and modernizing existing ones, according to his website. 
"We are very pleased with the results and it is about what we expected with a crowded field," he said. "Given our strong performance in the primary, we feel exceptionally good going into November and not going to take anything for granted."
Reid opposes "the politicization of the education of our children," according to his profile on SaveWCSD's website.
"The role of WCSD should be singular – to provide a first-class education to all students," he said. "It is not to advocate for political causes. It is not to reinvigorate racism. It is not to indoctrinate students."
---
Board of Regents
District 6
A relatively large district that encompasses both parts of Las Vegas and much of the southern tip of Clark County, District 6 has been represented since 2016 by Regent Patrick Carter, who announced earlier this year that he would not seek re-election.
Heather Brown, the president of the tech nonprofit StartUp Vegas, led all candidates in District 6 with roughly 45 percent of the vote as of Wednesday morning, a vote share that made her the single candidate closest to the 50 percent outright-win threshold.
Endorsed by a number of organizations that have been highly critical of the Board of Regents — including the Vegas Chamber, the state AFL-CIO and the Clark County Education Association — Brown has called for a "refocus" of the higher education budget that cuts out alleged wasteful spending.
Brown will likely face Jeanine Dakduk, a higher education personnel administrator who has pledged not to seek endorsements, not to take campaign contributions and only serve a single term as regent.
Two other candidates, Karl Catarata and Brandon Manwill, finished in third and fourth, respectively.
District 7
In District 7, the Las Vegas-area district represented by termed-out Regent Mark Doubrava since 2010, former Clark County Commission Chair Susan Brager emerged as a clear favorite among a crowded field — though she, too, failed to secure an outright win Tuesday when she won around two-fifths of the vote in early returns.
On her website, Brager has called for "accessible and affordable" education "within a system that allows top-flight presidents to run their schools without interference from regents" — an apparent reference to divides over the last year between regents and the chancellor's office.
In a questionnaire submitted to the Nevada Faculty Alliance, Brager also signaled support for "breaking up" the Nevada System of Higher Education into discrete governing systems for universities and community colleges, under the auspices of no longer "Robbing Peter to pay Paul."
That policy has been backed by some of the same backers behind 2020's Ballot Question 1, which sought to remove regents from the state Constitution, and most recently has emerged as a point of contention within the so-called AB450 committee, an interim state committee tasked with analyzing the relationship between Nevada's higher education governance and its workforce development outputs.
In November, Brager will face David "Coach" Crete, a Las Vegas real estate agent who has criticized Nevada universities on his campaign website for lacking a "competitive edge."
Three other candidates — MJ Ivy, Hieu Le, and Aury Nagy — also ran for District 7.
District 8
A sprawling eastern Nevada seat that stretches from Humboldt to Elko to Clark County in the south, District 8 has been represented since 2016 by sitting Board Chair Cathy McAdoo, who did not file for re-election after a single term in office.
In a contest that saw the tightest spread of votes between a large field, Clark County school principal Shelly Crawford emerged as the top vote-getter with nearly a quarter of the vote in early returns Wednesday morning.
Crawford, also a member of the National Guard, has been endorsed by a raft of labor groups, including two major ones — the state AFL-CIO and the Clark County Education Association — that have been previously critical of the Board of Regents or backed legislative efforts to rein in the power of the board.
John Patrick Rice, a longtime college educator and professor of fine arts at Great Basin College in Elko, finished in a close second with just over a fifth of the vote in early returns.
Both Rice and Crawford have campaigned in part on expanding access to higher education, though Rice's candidacy, among several others, has resurrected as-yet unresolved legal questions over whether or not employees of the Nevada System of Higher Education can serve as regents and as employees without generating a conflict of interest.
Four other candidates — Elmer Porter, Aaron Manfredi, Stacy Smith and Jonathan Baltera — also ran for District 8.
District 11
A Northern Nevada seat encompassing both parts of Reno as well as parts of rural Washoe, Pershing and Humboldt counties, District 11 has been represented by termed-out Regent Jason Geddes since 2006.
Jeffrey Downs, a longtime faculty member at Western Nevada College in Carson City who most recently served as WNC's interim vice president for support services, led the field with around 41 percent of the vote in early returns.
Downs, a former chair of WNC's chapter of the Nevada Faculty Alliance (NFA) and a one-time collective bargaining negotiator for faculty at the college, has explicitly called for addition of faculty members to the Board of Regents. In answering the NFA questionnaire, he said the lack of representation has hit campuses "to the detriment of faculty."
Steve Laden, a retired financial advisor and investor, is set to face Downs after securing roughly a third of the vote as of Wednesday. Laden, who has also called for increased access to higher education, has been endorsed by Geddes, as well as Republican State Sen. Heidi Gansert (also a former UNR employee) and Jane Nichols, who served briefly as acting NSHE chancellor in 2017.
John Gwaltney, a former president of Truckee Meadows Community College between 1986 and 1994, finished in third and did not qualify for the runoff.
District 13
A Las Vegas-area district encompassing parts of Spring Valley and Centennial Hills, District 13 is the only open regents seat to see an incumbent, John T. Moran, run for re-election in 2022.
That incumbency advantage did not appear to aid Moran, however. Stephanie Goodman — the executive director of the Robert Hunter International Gambling Center, the one-time chief of staff to former Las Vegas Mayor Oscar Goodman and the former daughter-in-law of Goodman and his wife, Las Vegas Mayor Carolyn Goodman — led the field with roughly 41 percent of the vote in early returns, edging out the nearly 40 percent won by Moran and ensuring a November run-off.
In her own responses to the NFA questionnaire, Goodman called for a "synergy" between the higher education system and economic development, and signaled that she would oppose an amendment like 2020's Ballot Question 1 or its current iteration, SJR 7. She added, however, that "I am not a fan of constitutional amendments, period."
Moran — a Las Vegas lawyer by trade whose father chaired the Nevada Gaming Commission and whose grandfather was a longtime Clark County sheriff — has sat on the Board of Regents since 2016.
Amid upheaval on the Board of Regents over claims of a hostile work environment lodged by former Chancellor Melody Rose against top regents McAdoo and Carter, Moran was frequently and publicly critical of the board's behavior.
After that complaint was filed, Moran called on McAdoo and Carter to step down as leaders of the board, and last week, tried to block the re-nomination of McAdoo as board chair on the grounds that her term as chair would extend roughly six months beyond her term as regent. McAdoo was ultimately re-elected as board chair.
He was also a staunch supporter of Rose, and he opposed a February vote by regents to formally close an outside investigation into Rose's complaint that found "insufficient evidence" of alleged gender discrimination.
A third candidate, Jennifer Bandiero, finished in third place with roughly 19 percent of the vote. 
Update (June 20, 2022 at 12:10 p.m.): The story was updated to reflect shifts in races based on latest election results.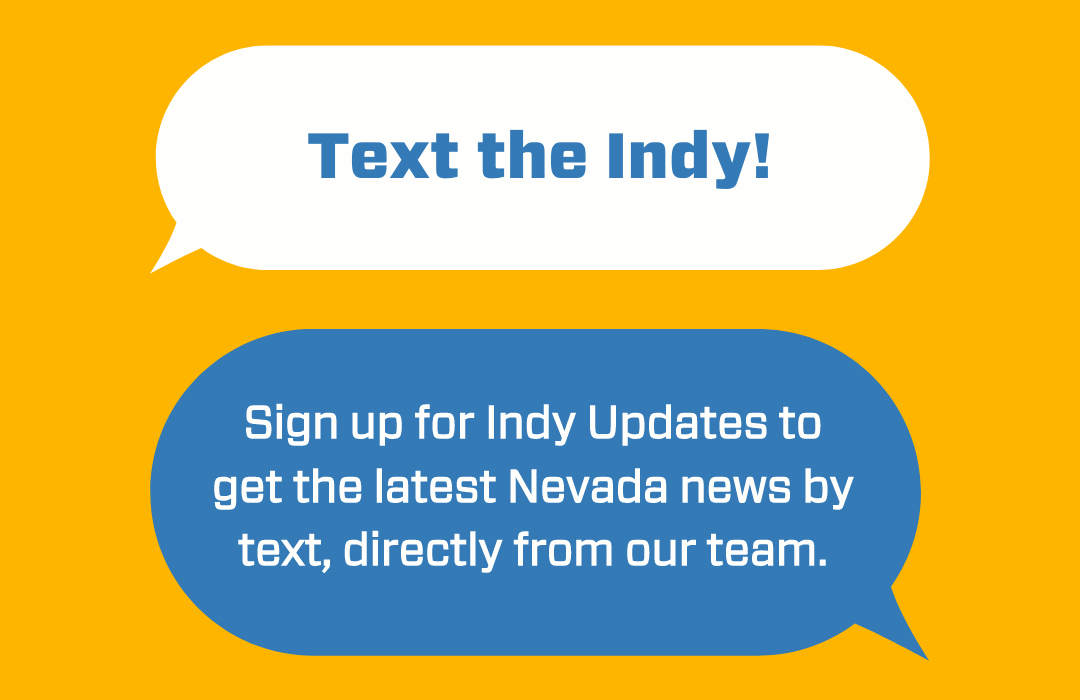 Featured Videos
Comment Policy (updated 4/20/2021): Please keep your comments civil. We reserve the right to delete comments or ban users who engage in personal attacks, use an excess of profanity, make verifiably false statements or are otherwise nasty. Comments that contain links must be approved by admin.