Prison officials defend response to pandemic as cases near 1,600, death toll hits 7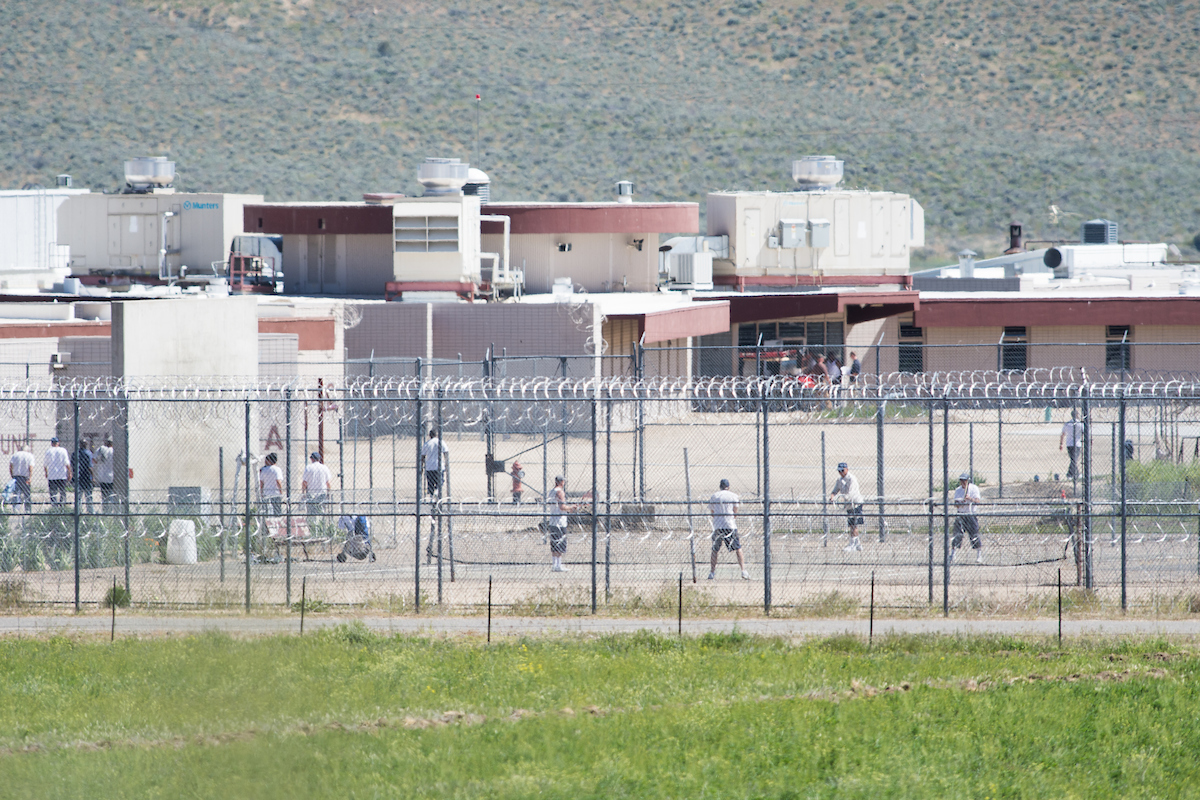 The head of the Nevada Department of Corrections defended his agency against criticism over a rapid rise in coronavirus cases within prisons, arguing that staff are doing the best they can and that his authority to release people early in response to advocates and inmate family members is very limited.
NDOC Director Charles Daniels offered the updates to the Nevada Sentencing Commission on Wednesday as a new wave of cases has swept through the prison population, infecting nearly all inmates in certain facilities and 12 percent of all inmates and staff within the system. To date, there have been 1,558 cases among the 10,251 inmates and 2,700 staff; two employees and five inmates have also died of COVID-19.
"It's somewhat heartbreaking to hear people think that we don't take this seriously, that we're out there to hurt their loved ones," Daniels said, adding that his father recently died of COVID-19 and so did his father's wife. "That's completely untrue."
Daniels attributed the exponential growth of cases in recent weeks to burnout and COVID fatigue among staff, who started to socialize more frequently with people as cases rose and increasingly turned up with coronavirus symptoms. He said there are 1,237 inmates who are positive, 2,971 in quarantine and eight in the hospital. Among staff, there are 189 positive cases, 217 in quarantine and seven in the hospital.
Families of incarcerated people and advocates for inmates have been sharply critical of the state for not taking more action to release some inmates. Several state boards discussed concerns about coronavirus in prison in the spring and summer, but resisted substantial action toward early releases, with some members saying it was premature to consider depopulation because no COVID-19 cases had been identified at the time.
NDOC has said it has identified only two inmates who would qualify for "compassionate release" based on their vulnerability to COVID-19. Daniels argued during the hearing that his duty to keep inmates away from the general public until their release date was paramount.
"I don't make public policy, I just execute the duties of the Department of Corrections, which is primarily public safety, then secondarily, of course, offender and staff safety," he said. "I have an obligation to ensure that those people are kept within our confines until they are appropriately designated the right to go home."
To date, Gov. Steve Sisolak has not heeded calls from advocates to use his emergency powers to release inmates who are within six months of their release date, or who are medically fragile and within two years of their release date.
In response to the request last month, Sisolak issued a statement saying he was deeply concerned about the spread of coronavirus, including in correctional settings, and pointed to a mitigation plan he later announced to reduce capacity limits at businesses and order smaller gatherings.
Attorney Dayvid Figler, a proponent of broader releases, cited several statutes that give the prisons director authority to release people to house arrest if they meet certain conditions. But he argues that policymakers are defaulting to a mentality that everyone in prison deserves to be there, and for precisely as long as the judge originally sentenced them to be.
"Everyone is saying 'it's not our job,'" Figler said in an interview. "Nobody wants to be the person that says the system is inequitable."
Daniels also linked the situation within prison walls to the broader escalation of COVID cases and deaths worldwide.
"Any death, especially as it relates to this pandemic, is horrible. And I wish, quite frankly, we could save everyone, but I really like to remind everyone this is a global pandemic," Daniels said. "This is not a Nevada Department of Corrections-generated issue, nor is it something that we have failed to respond to."
Among the actions the department said it is taking in response:
A new, $10 million contract with Quest Diagnostics that is effective through the end of the month allows NDOC to carry out essentially unlimited COVID testing on inmates and staff. Dr. Michael Minev, the prison system's medical director, has ordered all inmates and staff to be tested weekly.
Minev said he is petitioning to have vulnerable inmates vaccinated. Under the existing plan, correctional officers have highest priority and inmates are not allowed access to the vaccine until later, but Minev said the vaccine could be of great value to chronically ill inmates, especially those in the Northern Nevada Correctional Center in Carson City.
While staff are first in line to be inoculated as early as this month, agency officials said they did get some pushback from employees who said they would rather quit than be forced to be vaccinated. Agency lawyers said it may take a law change to require the vaccination.
Officials are trying to strategically place staff who have recovered from the virus and have some level of immunity in facilities where they would oversee vulnerable inmates or those who have not been infected.
Facilities have suspended visitation, distributed masks and ramped up cleaning routines.
The measures have been unsatisfactory to some. Family members who offered public comment asserted that staff can be lackadaisical about wearing masks, officials are not as responsive to families' concerns as they should be, and that the agency has previously fallen short of its own goals to conduct widespread testing every three weeks.
One commenter who identified herself as Nicole of the inmate advocacy organization Return Strong took issue with the fact that NDOC has not publicly reported any deaths — none among inmates and staff are listed on a state dashboard as of Wednesday — in spite of Daniels acknowledging that there have been seven.
And she pushed back on Daniels' caveat that some of the inmate deaths have been among people who had other serious underlying conditions.
"Saying that these individuals have died by these conditions not only downplays their deaths that were caused by COVID, it downplays the deaths of all COVID cases worldwide," she said. "Those that have died at NDOC died from COVID. And I want people to say it with me — that they died from COVID and that your staff brought it in."
Updated at 8:40 p.m. to add comment from Dayvid Figler.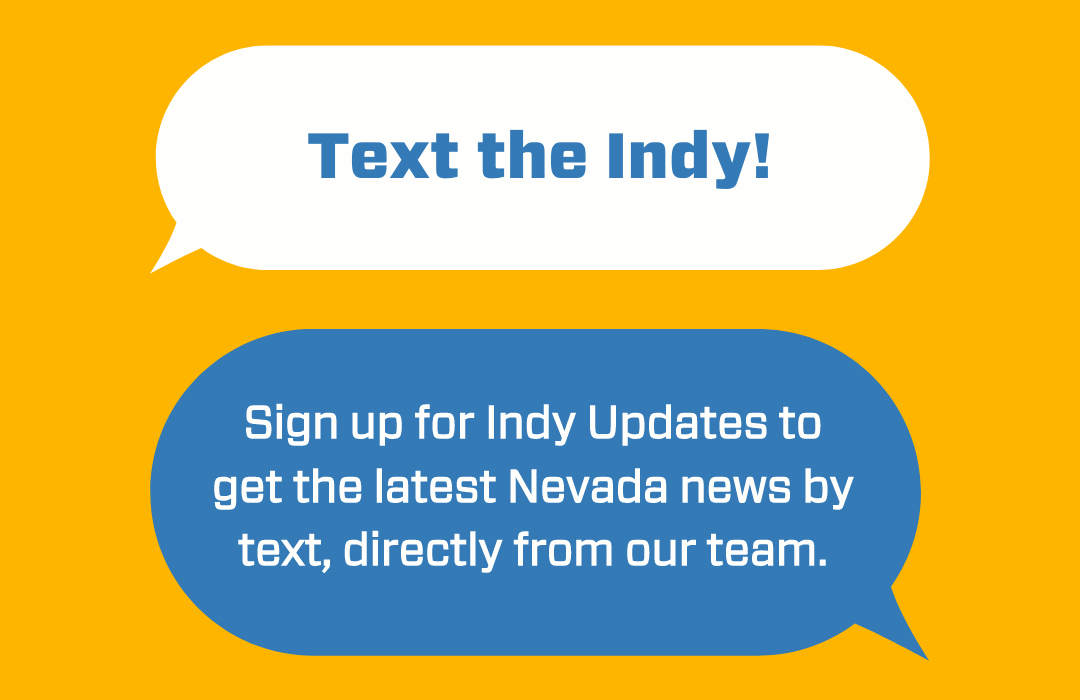 Featured Videos
Comment Policy (updated 4/20/2021): Please keep your comments civil. We reserve the right to delete comments or ban users who engage in personal attacks, use an excess of profanity, make verifiably false statements or are otherwise nasty. Comments that contain links must be approved by admin.