With Nevada prison COVID-19 cases nearly quintupling in two weeks, families call for early releases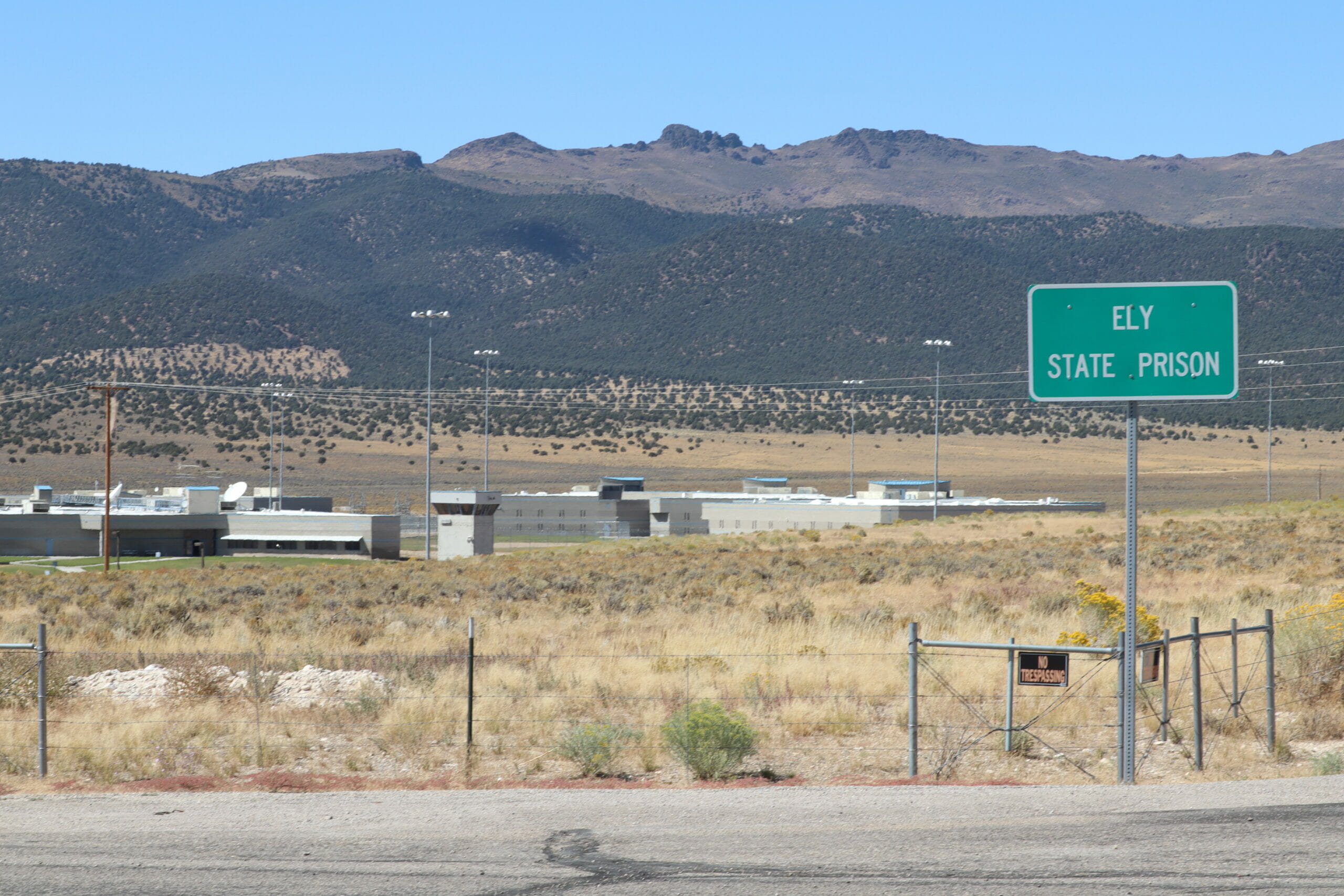 Inmate advocates are asking Gov. Steve Sisolak to order the liberation of prisoners who are close to their release dates after COVID-19 cases within the Nevada Department of Corrections (NDOC) have nearly quintupled in the last two weeks.
In a virtual press conference on Thursday, representatives from the ACLU of Nevada, the Mass Liberation Project and family support group Return Strong called on Sisolak to use his emergency powers to reduce the prison population, which stands at nearly 14,000. They want the release of people within six months of their release date, or those two years out from their release date if they are considered by Centers for Disease Control and Prevention criteria to be particularly vulnerable.
"This isn't about partisan politics. It's about fighting for the survival of people and seeing the humanity in those who are not defined by the worst thing they've ever done," said Leslie Turner of the Mass Liberation Project, which is affiliated with the Progressive Leadership Alliance of Nevada. "And we all should believe that COVID-19 shouldn't be a death sentence for anyone, including those who are incarcerated."
Sisolak provided a statement to The Nevada Independent on Friday praising the state's "creative solutions" to the matter — including a new $10 million contract with Quest Diagnostics funded by CARES Act dollars that aims to reduce turnaround time for tests. Testing inmates accounts for 26 percent of the testing volume at the Nevada State Public Health Laboratory.
But he did not directly answer calls for releasing more people early and instead pointed to an expected announcement about further coronavirus mitigation measures.
"The Governor remains deeply concerned about the increased spread of COVID-19 in our communities, and that includes spread from the communities making its way into vulnerable populations," his office said in a statement. "In addition to taking immediate actions to address outbreaks in our facilities, we must also address the root source of the problem: the community spread that has reached wildfire levels throughout the State. As mentioned earlier this week, he will be announcing a mitigation plan in the near future."
The request for depopulation is similar to calls made by the ACLU as early as March, but has intensified as an outbreak at Warm Springs Correctional Center in Carson City led to 470 inmates testing positive as of Thursday, which is 90 percent of the facility's population. On Friday, the state announced that 79 inmates at the Humboldt Conservation Camp in Winnemucca had tested positive for COVID-19, or 83 percent of the population.
Nine are reporting symptoms, including chills, cough and loss of taste and smell. Six of the 11 staff are also out with COVID-19 or after being exposed, and relief workers are being assigned from Lovelock Correctional Center, according to the agency.
One inmate at Carlin Conservation Camp near Elko has tested positive, and results for the rest of the inmates are pending.
Systemwide, the prison agency reports 971 cases on a state dashboard — more than four times the case count from Nov. 6, when 208 inmates and staff had tested positive.
NDOC has suspended visitation, conducted rounds of widespread testing and lists a series of policies on its website aimed at preventing the spread of COVID, including screening employees for symptoms, requiring masks and sanitizing surfaces. But Nikki Levy, an attorney with the ACLU of Nevada, said "we have not really gotten much of a substantive response" from state officials to their calls for a more dramatic response to the pandemic within the prisons.
Efforts to identify larger groups of inmates who could be released early stalled this spring and led to no large-scale release. And after the Board of Pardons Commissioners — headed by Sisolak — asked the agency to identify people who could be eligible for early release, prison officials said they have only deemed two people to qualify.
During the press conference, women with incarcerated family members described the fear they felt for their loved ones.
"I think for a little while we were deceived into thinking maybe they did have it under control. We were focused on when visiting would reopen and now we are looking at 'will he make it out alive?'" said one woman, who gave her name as Shasta and said her partner was incarcerated in Warm Springs.
Advocates pushed back against criticism expressed by NDOC Director Charles Daniels in April that "we can't just see this as an opportunity … to further or to hasten sentencing reform or criminal justice reform if we don't have a plan."
"This is not an attempt to try to expedite some sort of quote criminal justice reform agenda. This is a human rights crisis occurring in Nevada prisons," said Holly Welborn, policy director at the ACLU of Nevada. "And if we can't be moved by the stories of people who are baring their hearts for us today, consider how this is going to impact the community at large, with correctional officers who likely were in the community."
Jodi Hocking, founder of Return Strong, said the prison system should be more proactive about communicating information about their response to coronavirus and the condition of inmates, such as how many people are hospitalized for COVID-19. She said Washington state provides more granular information about coronavirus in prison facilities.
"I just don't want us to leave this meeting and think that this is normal, that this is what is expected, that NDOC has to hide behind the screen and keep everything secret. That is not normal," she said. "Now we have to hold them accountable because they didn't do that themselves."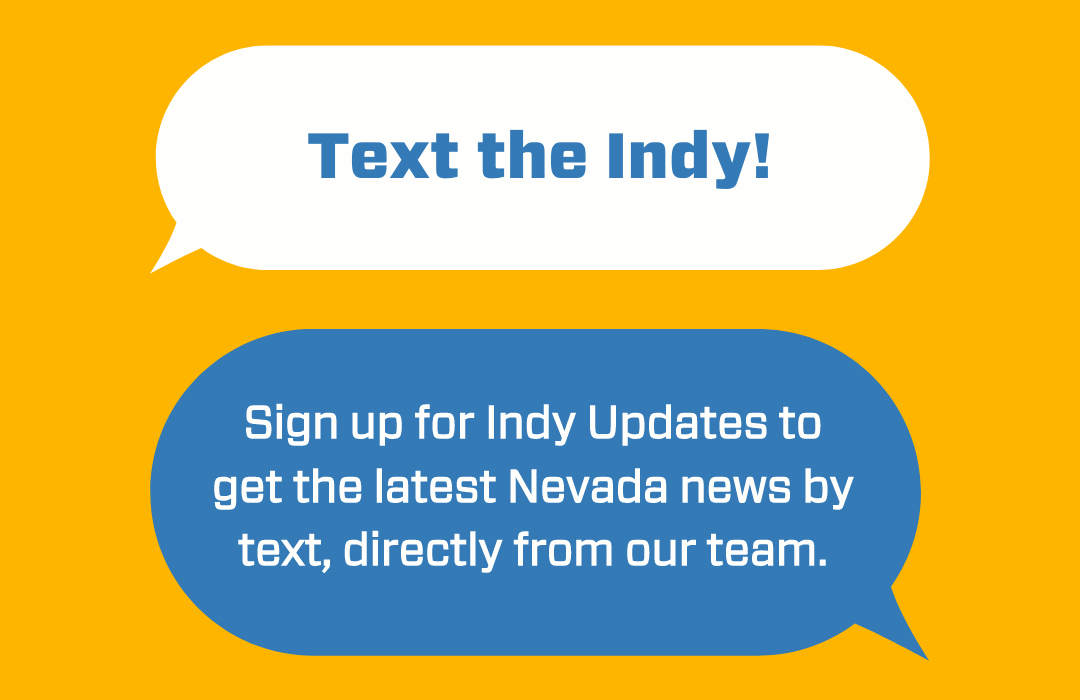 Featured Videos