Pro-Trump protesters in Carson City peaceful even as supporters of president storm, occupy U.S. Capitol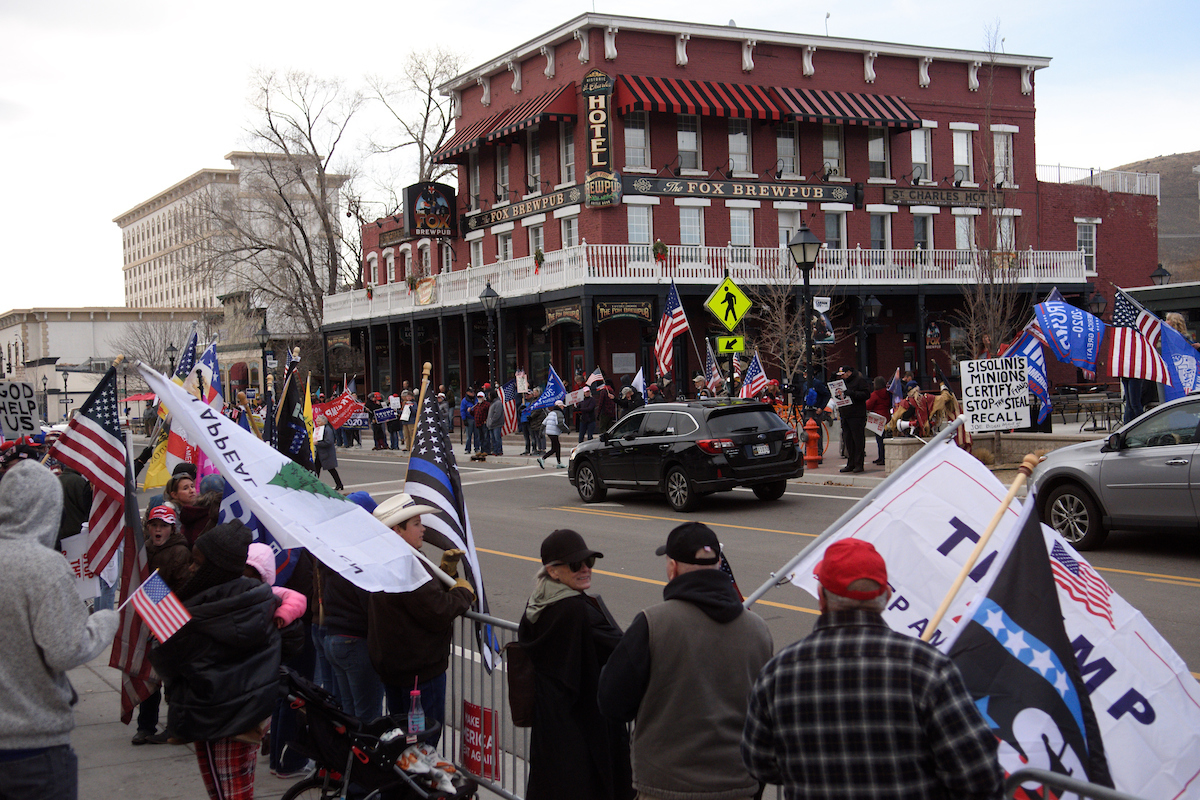 As supporters of President Donald Trump stormed the U.S. Capitol and forced members of Congress into hiding as the certification of Joe Biden's victory began, a few hundred protesters lined the main thoroughfare in Carson City for a more subdued demonstration.
Authorities had set up metal barricades to keep protesters out of the street and off the grounds of the Governor's Mansion, and Carson City Sheriff Kenny Furlong issued a warning telling people to avoid the downtown area. Demonstrators were seen waving Trump flags, and some wore fatigues and toted guns, while the president's speech Wednesday morning sounded through a loudspeaker.
"State and local law enforcement agencies are collaborating to ensure all resources are available in response to the anticipated demonstration," Furlong said in a statement ahead of the protest. "Law enforcement will continue to respect the rule of law and the rights of those in peaceful demonstrations, without regard to a particular agenda."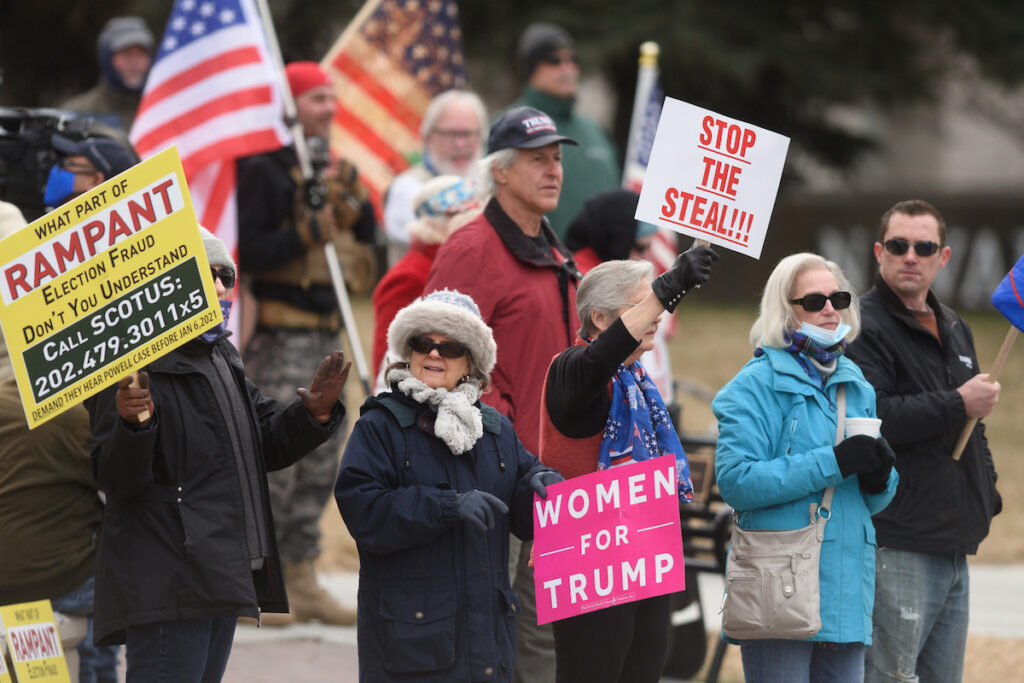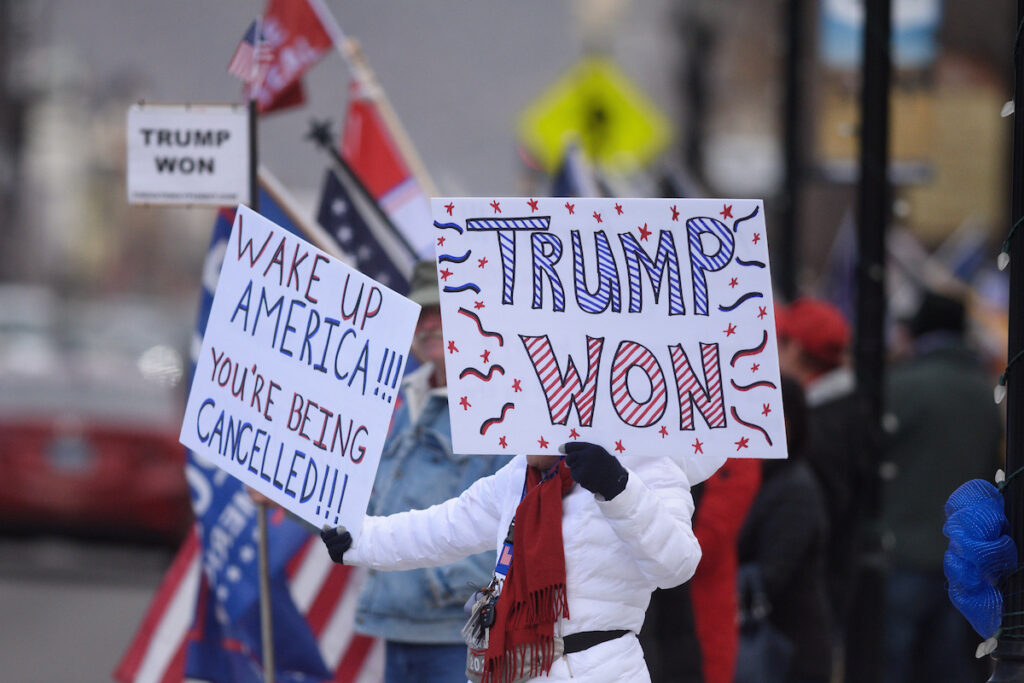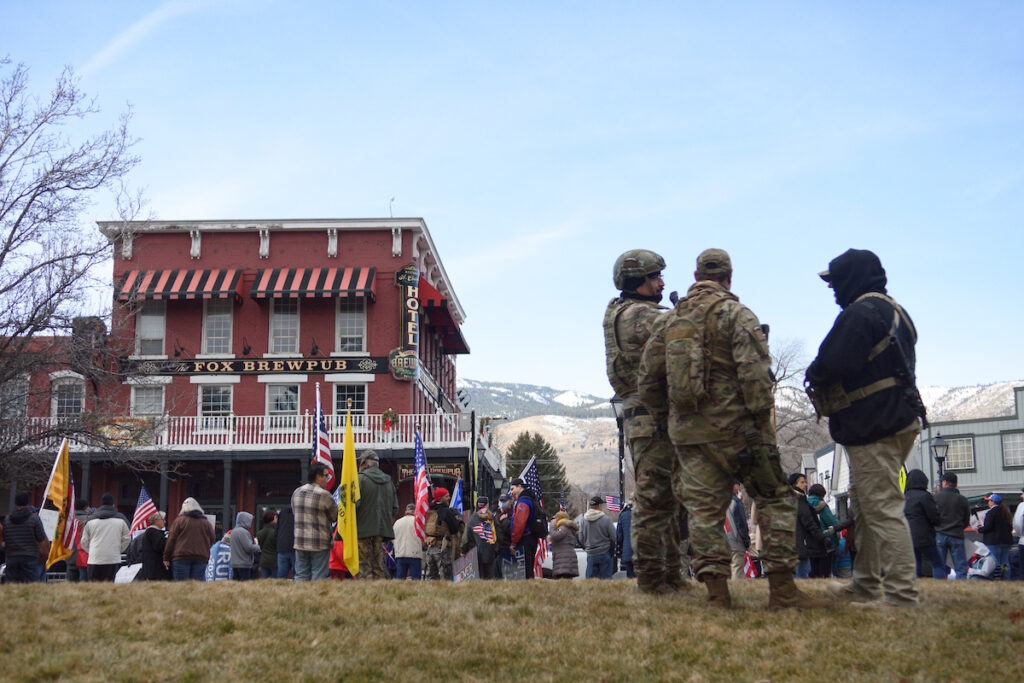 The atmosphere at the Carson City gathering was festive, with rock and country music playing over a PA system including a version of the YMCA song with the acronym "MAGA" swapped in. Participants drank beer, shook hands with uniformed officers, cheered passing motorists that showed support and booed those that flipped them off.
No government property was damaged, at least in the initial hours of the demonstration.
On the other side of the country, however, chaos reigned on the day that Congress was set to count Electoral College votes and some members were expected to challenge the results. Following a speech from Trump, supporters breached barriers and pushed their way into the Capitol, smashing windows and taking over the floor of the Senate as members hid.
The siege disrupted the proceedings well before Nevada's Electoral College votes were counted and drew condemnation from elected leaders in Nevada.
"The chaos that has erupted in the United States Capitol is the opposite of patriotic -- it is undemocratic and un-American," Democratic Gov. Steve Sisolak said on Twitter. "I am praying for the safety of Nevada's federal delegation, all congressional members and staff, & law enforcement officers. This must stop."
Sen. Catherine Cortez Masto was slated to speak against the Arizona objection before the chamber was cleared at about 2:30 p.m. on the East Coast. A commotion was heard just before the chamber was cleared, according to the pool report.
"Capitol Police circled the Senate chamber, ordering all staff and reporters and any nearby senators into the chamber -- which was immediately sealed off, locked down on the second and third floors, sealing off any entry to the chamber," the report said.
In the House, lawmakers in the chamber and near it were told by Capitol Police to don gas masks to protect themselves from what some members said was tear gas used to repel rioters.
Cortez Masto gave her speech after the proceedings resumed about six hours later.
Rep. Susie Lee said in an interview that she was evacuated from two locations before being moved to an undisclosed location with her colleagues.
She started the day in her office, having been driven by a staffer to avoid the protests. She typically walks or bikes to work.
Democratic leaders had asked that members not be on the floor if they were not speaking because of the pandemic. The counting of the electors had just begun and the House was debating the objection to Arizona's election result, so there was no need to be on the floor.
Lee said she saw no sign of panic and that the Capitol Police "were good at really keeping us informed."
Her office is pretty far from the House floor, so she felt safe. "I imagine if I were on the floor of the house, I probably would have seen a little more panicking," Lee said.
Asked what punishment, if any, Trump should suffer, perhaps impeachment as Rep. Steven Horsford called for. She said all sanctions should be explored: "When something this horrific happens, I think all options are on the table."
Biden's 33,596 vote margin of victory in Nevada has been baselessly challenged by both President Trump and his campaign operation, despite the state's Republican Secretary of State Barbara Cegavske declaring that her office has not seen any evidence of widespread fraud and with multiple state courts ruling against Trump campaign lawsuits alleging mass voter fraud.
Mark Amodei, the state's lone Republican congressional representative, tweeted that all of his Washington staff is safe and that "History made today for all the wrong reasons. Shameful."
In an interview with the Reno Gazette-Journal on Tuesday, Amodei declined to say if he would vote against certifying Biden's win during the congressional ratification process.
The state's other congressional representatives were much more forceful in public statements denouncing the violent actions by supporters of the president. Democratic Rep. Dina Titus said on Twitter that "lawless domestic terrorists encouraged by the President of the United States are attempting to destroy our democracy. They will not succeed."
Fellow Democrat Lee wrote on Twitter that she and her staff were safe, while calling on President Trump to "unequivocally call for an end to this violence."
"This is more than protesting. This is more than rioting. This is violent extremism aimed at the very heart of our democracy. It needs to stop," she wrote on Twitter.
Trump put out a video message on Twitter Wednesday afternoon that was dominated by his claims that the election was stolen from him, but also told occupiers that he loved them and they should go home.
Horsford blamed Trump for causing the occupation and called for accountability for those involved.
"This violence and chaos around the Capitol is a direct result of the call to arms by President Trump and his allies who organized and incited today's events," he said. "While there are some forces who want to destroy our democracy and deny the results of the election, make no mistake: I remain resolved to perform my duty, certify the election results and defend free and fair elections."
Cortez Masto, meanwhile, denounced the events at the Capitol as "un-American and unacceptable" and condemned the violence "in every way possible." Sen. Jacky Rosen described the storming of the Capitol as "reprehensible."
"It's time for us as a nation to come together and denounce hate and violence," Rosen said on Twitter. "Together, we will overcome and rebuild our nation."
Former Gov. Brain Sandoval, a Republican, described the situation in Washington, D.C. as "a clear attempt to hijack the very foundation of our democracy."
In Las Vegas, protesters participated in a car caravan that started at the Ahern Hotel, according to KLAS-TV. Trump supporters were seen carrying flags on the sidewalk outside the federal courthouse, and cars honked at demonstrators as they drove past.
Republican and Democratic members of the Legislature took to Twitter to condemn Thursday's events. Assemblyman Jim Wheeler, the former Republican leader, said on Twitter that anyone in the Capitol who is "causing violence" should be "immediately arrested and prosecuted."
State Sen. Ben Kieckhefer, a Republican, called the storming of the Capitol "patently un-American" and described the images emerging from Washington, D.C. as "horrific."
"Every leader who believes in the value and virtue of our nation needs to condemn these actions, and the criminals should be arrested and prosecuted to the full extent of the law," Kieckhefer wrote on Twitter.
Senate Democratic Leader Nicole Cannizzaro described rioters' actions as "nothing short of an illegal attempt to overturn a free and fair election" and called on all elected officials to denounce the violence and "the disgraceful lies that led to it."
"It is unimaginable that some would seek to dismantle our government because they do not like the results of an election," Cannizzaro wrote on Twitter. "This violence cannot be the answer and we cannot sit idly by and either ignore or encourage it."
Others were more succinct in their thoughts.
"No words," state Sen. Yvanna Cancela, a Democrat, wrote on Twitter. "Just awful."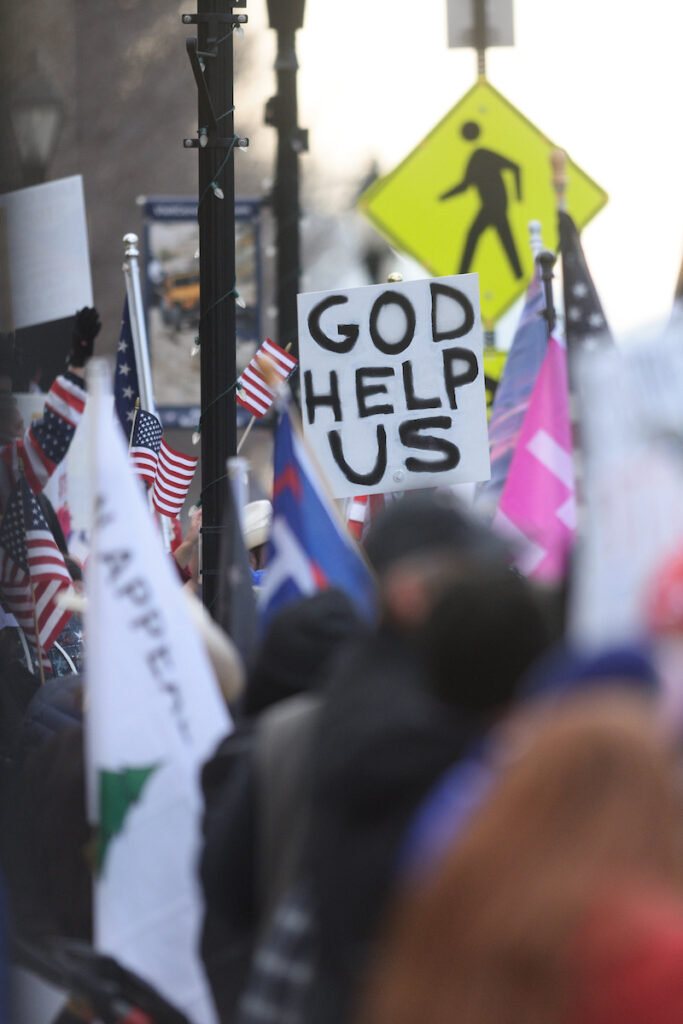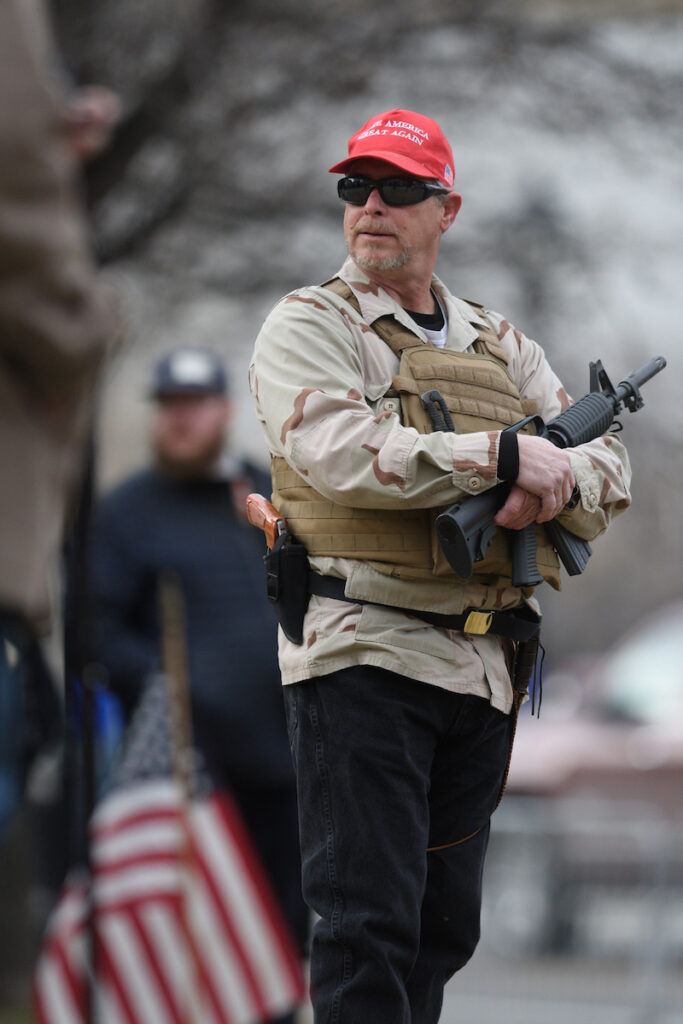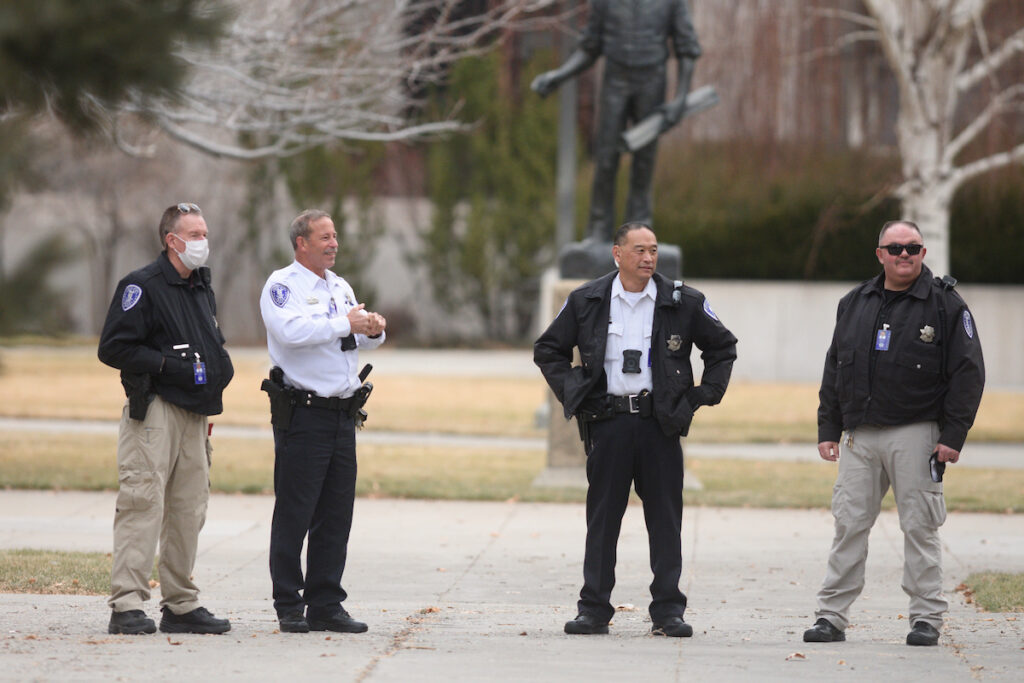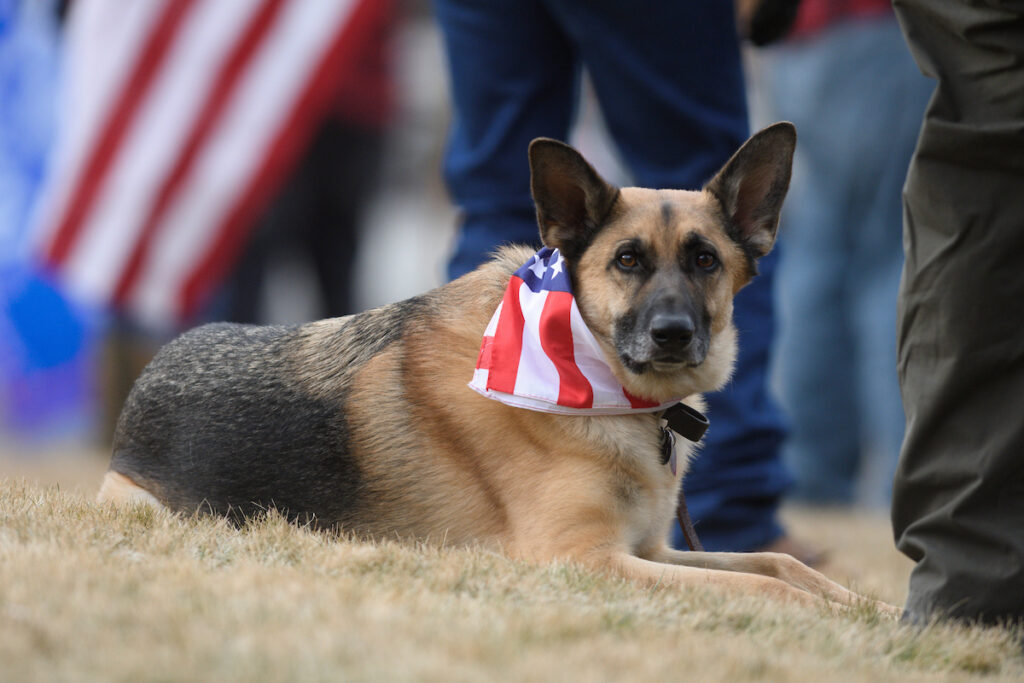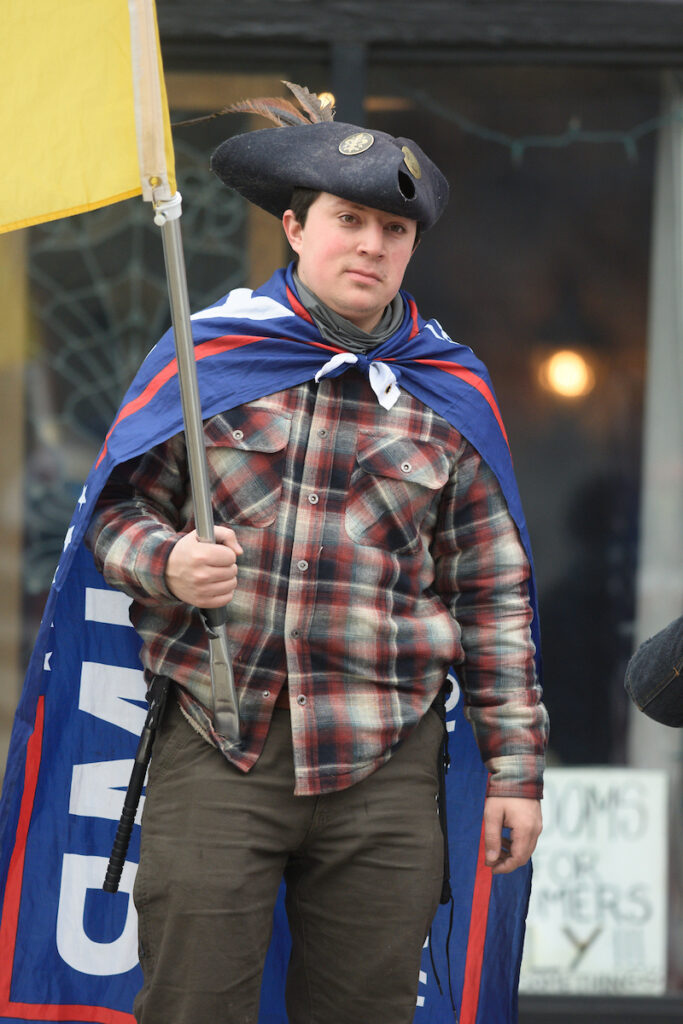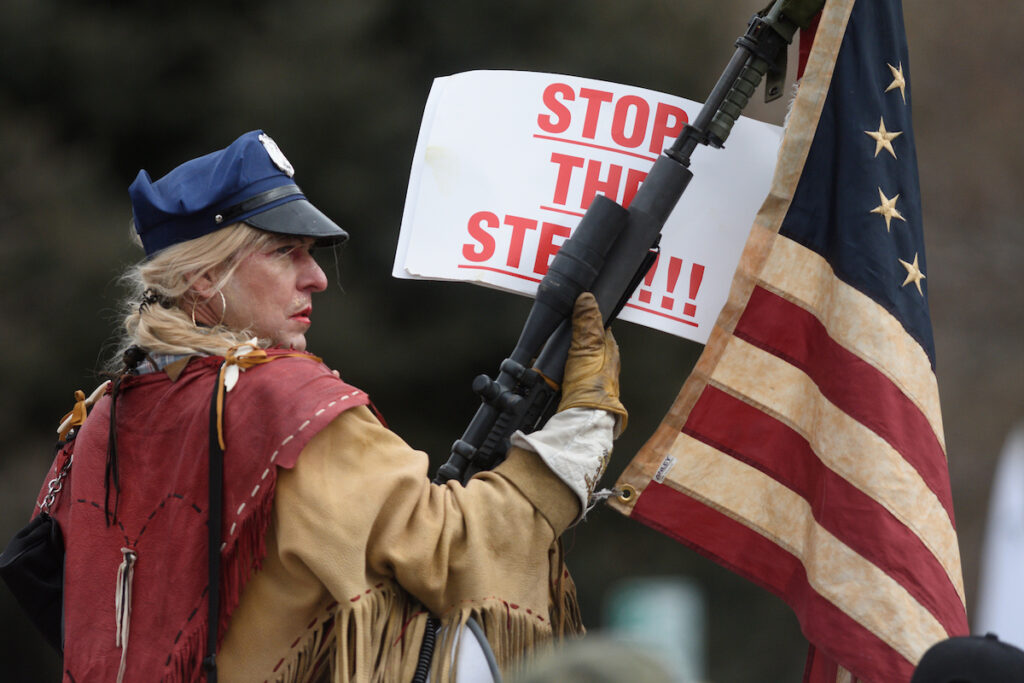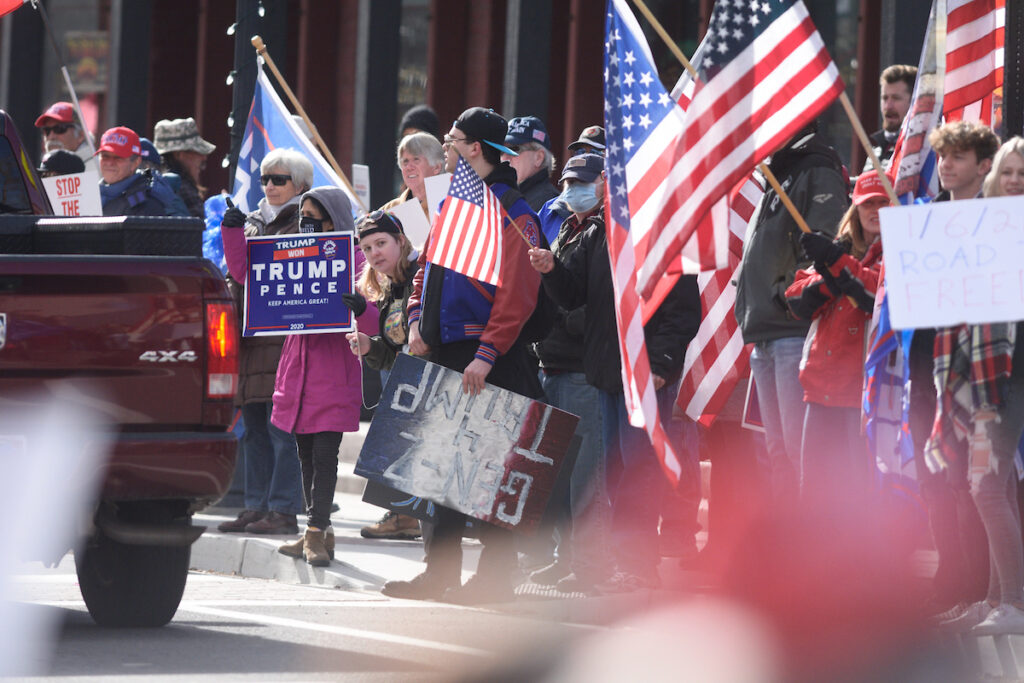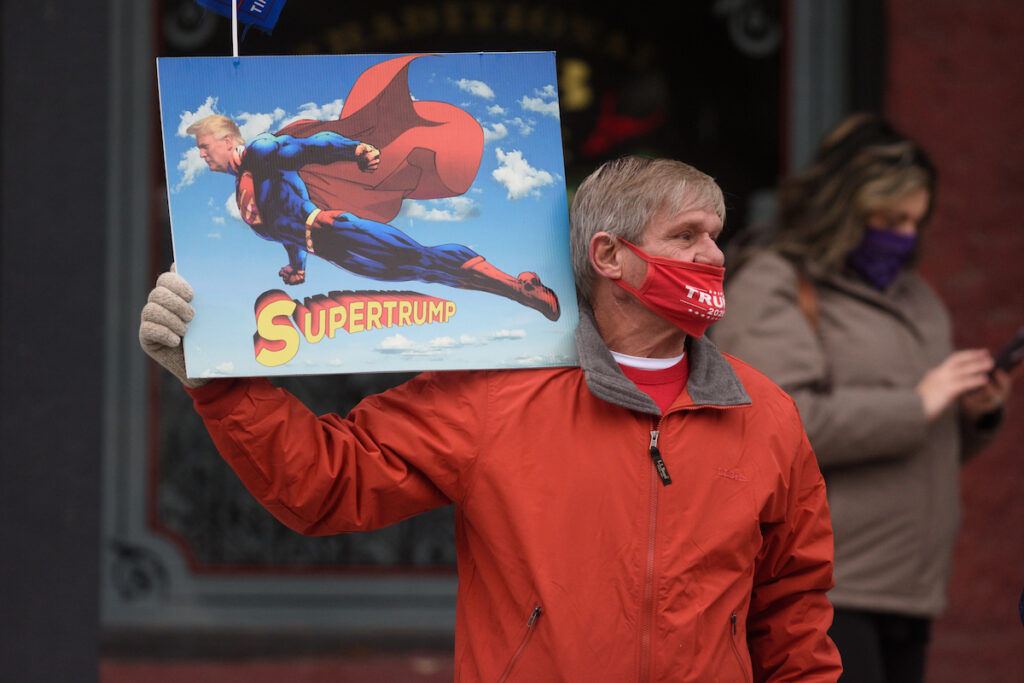 This article was updated Wednesday Jan. 6, 2021, at 7:16 p.m. to include comments from Rep. Susie Lee. This article was updated Wednesday Jan. 6, 2021, at 3:55 p.m. to add details about Sen. Catherine Cortez Masto being in the speaking queue and about the use of tear gas around the House chamber.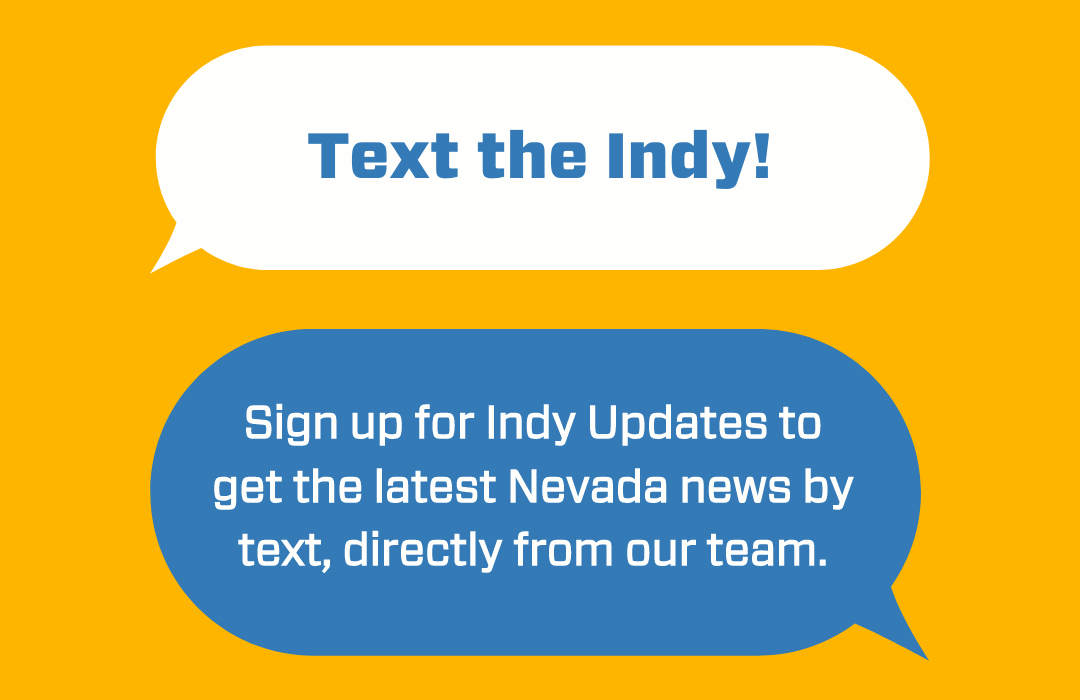 Featured Videos
Comment Policy (updated 4/20/2021): Please keep your comments civil. We reserve the right to delete comments or ban users who engage in personal attacks, use an excess of profanity, make verifiably false statements or are otherwise nasty. Comments that contain links must be approved by admin.