Proponen instalar cámaras en ciertas aulas para 'proteger' a estudiantes con discapacidades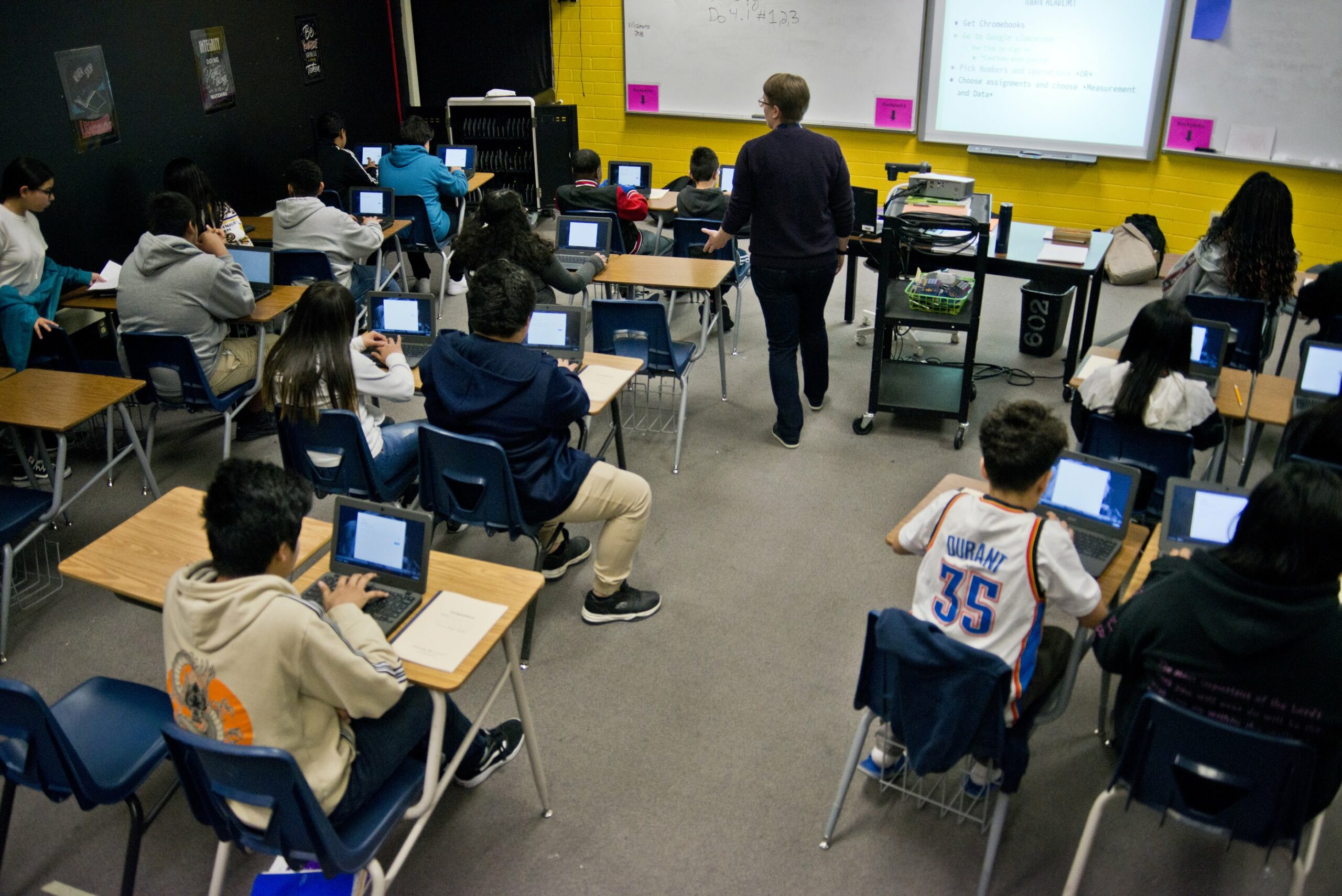 Esta nota fue traducida al español y editada para brevedad a partir de una versión en inglés.
El Senador estatal Republicano Scott Hammond quiere que las escuelas públicas de Nevada instalen cámaras en todas las aulas en las cuales una mayoría de estudiantes reciban servicios de educación especial.
Bajo el proyecto de ley SB158, se requeriría que las escuelas graben video y audio en dichos salones de clases a lo largo de un día escolar regular. También se daría un aviso por escrito acerca de las cámaras a todas las personas que probablemente serían grabadas, así como a padres y tutores de los alumnos en los salones grabados.
"Lo que en realidad estoy pidiendo en este proyecto de ley en particular es tratar de proteger a los niños que son no verbales, que no pueden comunicar lo que les ha estado pasando en el salón de clases", dijo Hammond en cuanto al concepto, mismo que se ha presentado en al menos dos sesiones legislativas anteriores, pero que nunca ha sido aprobado.
También se solicitaría que las escuelas conserven las grabaciones por al menos 45 días a partir de la fecha en que se realizaron. Solo se tendría acceso a audio e imágenes en ciertas situaciones, como procedimientos legales iniciados por el padre o tutor de un estudiante, ciertas denuncias o investigaciones, posible actividad delictiva y citatorios.
La iniciativa de ley da a las escuelas primarias hasta el 30 de junio de 2026 para instalar cámaras en las aulas requeridas, y a las escuelas secundarias y preparatoria hasta el 30 de junio de 2028.
Tres madres de familia quienes hablaron a favor del proyecto durante una junta este lunes, dijeron que sus hijos han experimentado abuso en un salón de clases.
"Las cámaras en su salón podrían haber salvado a nuestros niños del abuso", señaló la madre Yesenia Gonzales, del grupo Azulblue United by Autism. "SB158 les daría una voz cuando ocurra un incidente, ya que lamentablemente muchos no pueden hablar".
La instalación y costos actuales de las cámaras varían entre cada distrito escolar, así como en las escuelas gobernadas bajo la Autoridad de Escuelas Públicas Chárter del Estado de Nevada. El Distrito Escolar del Condado Clark, por ejemplo, calcula que ese esfuerzo podría costar entre $45 a $55 millones de dólares en los próximos cuatro años.
El Superintendente del Distrito Escolar del Condado Douglas, Keith Lewis, calcula que el "mandato sin fondos tendrá costos por más de $3.1 millones de dólares para implementarse y luego seguirá siendo costoso tener el equipo y los sistemas actualizados y con mantenimiento".
Hammond agregó que las escuelas ya han perdido cantidades sustanciales de dinero en juicios por incidentes en los salones de clases, y que el propósito de su proyecto de ley es tratar de mitigar la cantidad de casos que llegan a juicios.
The Nevada Independent is raising $200,000 by Dec. 31 to support coverage of the 2024 election.
Tax-deductible donations from readers like you fund this critical work.
If you give today,your donation will be matched dollar-for-dollar.
Give + Get Matched
Featured Videos