Recovery slows but Nevada casinos still have 14th straight billion-dollar month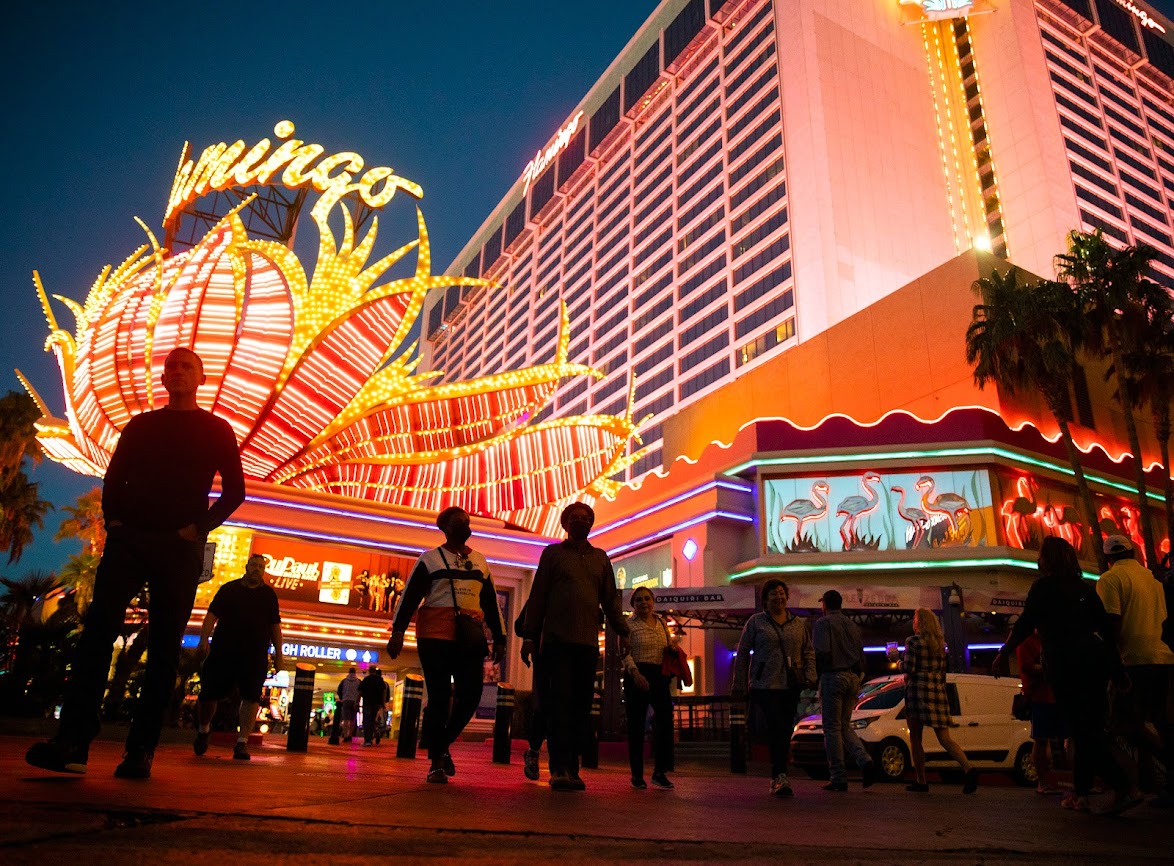 Nevada casinos recorded their 14th straight month of at least $1 billion in gaming revenue during April, but the total marked the first time in more than a year the state didn't experience a double-digit increase.
The Gaming Control Board said Thursday that casinos statewide collected almost $1.13 billion in gaming revenue in April, with more than 85 percent of the total coming from Clark County.
The April total was nearly 8.6 percent higher than April 2021. In March, Nevada casinos saw a nearly 23 percent gaming revenue increase.
Gaming revenue statewide in the first four months of 2022 is up 28.4 percent, 33.5 percent in Clark County and 51.5 percent on the Strip compared to the first four months of 2021. Washoe County gaming revenue is up 5.9 percent through April over the same period last year. Statewide gaming revenue smashed records in 2021 with $13.4 billion statewide and more than $7 billion on the Strip.
But analysts have expressed concern in recent weeks that high consumer costs associated with rising inflation might slow the casino industry's post-pandemic recovery that saw record gaming revenue both nationwide and in Nevada during 2021.
Gaming Control Board Senior Economic Analyst Michael Lawton said the monthly comparisons "will become very difficult for the foreseeable future, (and) as a result the growth rates will be moderate."
Clark County and the Strip drove the statewide results during April, with the two markets and the state shattering their highest revenue records for the month.
Clark County collected $960.4 million in gaming revenue, a nearly 11 percent increase compared to a year ago. Strip gaming revenue of $593.4 million was almost 22.8 percent higher than April 2021 and accounted for more than 52 percent of the state's mark.
However, several state reporting markets had notable declines that Lawton attributed to the month ending on a Saturday, which skewed the timing of recording slot machine revenue. Downtown Las Vegas casinos saw an 11.4 percent gaming revenue decline and the Boulder Strip, which includes casinos in Henderson, was down 10.3 percent.
In Northern Nevada, Washoe County saw gaming revenue decline 2.4 percent to $85.3 million. Reno was the only market in the region that experienced a gaming revenue increase, albeit less than 1 percent to $62.2 million.
South Lake Tahoe saw gaming revenue decline 15 percent to $18.5 million.
Strip remains 'resilient'
Lawton credited "a very robust event calendar" during April and an increase in international visitation with aiding the Strip's results. A year ago, the pace of recovery for Strip casinos trailed the rest of Nevada.
"The Strip's results benefited from strong demand for gaming activity," Lawton said. "Consumers continued to display resiliency as their behavior remained consistent across multiple customer segments."
However, the Strip "will begin to face very difficult comparisons over the next several months," he added.
J.P. Morgan gaming analyst Joe Greff told investors the Strip results could have been higher.
Compared to pre-pandemic 2019, baccarat wagering was up 13.1 percent while revenue from the game fell 28 percent.
"Broadly speaking, demand was resilient in light of macro concerns and higher gas prices impacts on the consumer," Greff wrote in a research note.
The special event calendar in Las Vegas included four nights over two weekends of concerts by the Korean pop band BTS, a return of the National Association of Broadcasters convention and the NFL Draft at the end of the month.
However, it's unclear how much the events contributed to gaming totals.
During Caesars Entertainment's first-quarter earnings conference call, CEO Tom Reeg said the NFL Draft brought in visitors but not casino customers.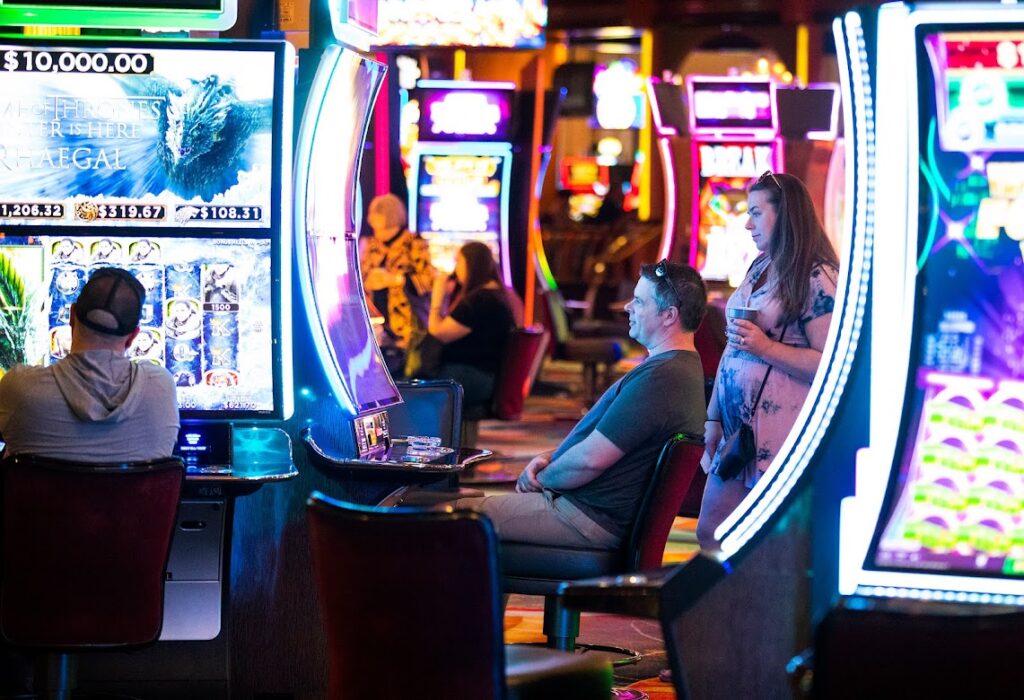 Visitation rebounds
Las Vegas saw just under 3.4 million visitors in April, a 31.4 percent increase from a year ago, according to the Las Vegas Convention and Visitors Authority. The figure was 4.4 percent less than the more than 3.5 million visitors the Strip saw in pre-pandemic April 2019.
LVCVA Vice President of Research Kevin Bagger said through the first four months of the year, Las Vegas visitor volume is 54.6 percent ahead of the same time frame in 2021, and 14.7 percent below the same period in 2019.
Las Vegas hosted 377,400 convention and trade show attendees in April, which is 29 percent below April 2019.
Hotel occupancy on the Strip was 84 percent, an 18.4 percent increase from a year ago with an average daily room rate of $177.12, more than 62 percent higher than in April 2021 and 36 percent higher than room rates from April 2019. Bagger said the April room rate figured broke the previous monthly record sent in October
Weekend occupancy on the Strip was 93 percent with revenue per available room – a non-traditional figure used to gauge profitability – at nearly $149, more than 107 percent higher than April 2021 and 25.4 percent higher than April 2019.
Sports betting and slot play
Nevada sportsbooks saw a nearly 7 percent decline in revenue during April to $25.4 million, while total wagers grew 27.2 percent to $582.6 million. Almost 73 percent of all sports wagers – $424.9 million – were made on mobile sports wagering apps.
Meanwhile, slot machine revenue accounted for $804.1 million of the overall statewide total, an increase of 1.4 percent from a year ago. Gamblers wagered more than $11.8 billion on slot machines during the month, an increase of 6.3 percent.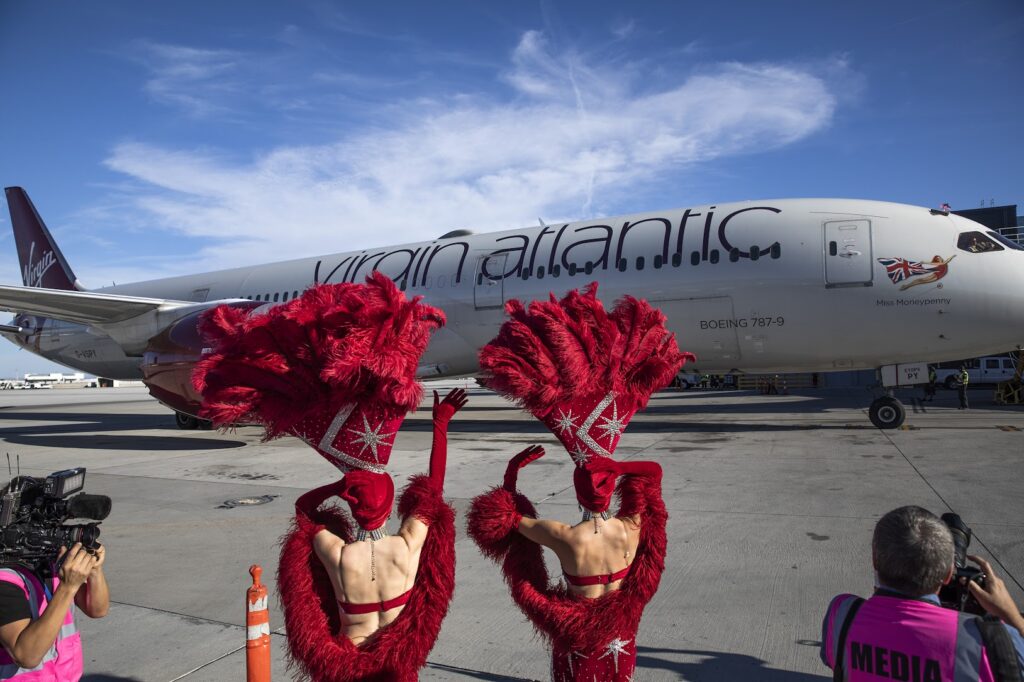 International airline passengers surpass 200,000
Direct airline service between seven countries and Harry Reid International Airport during April was 200,113 passengers, the highest single-month total in 25 months.
Reid Airport reported more than 4.25 million arriving and departing passengers during the month of April, just below the 4.27 million passengers in March, which was the facility's highest single-month total since the pandemic began in March 2019.
For the first four months of the year, the number of passengers was almost 75 percent higher than the first four months of 2021.
The number of international visitors to Las Vegas has been ticking upward since November, when pandemic-related travel restrictions for vaccinated travelers on flights from Europe were lifted. April's figure was almost 30 percent higher than March.
Las Vegas Convention and Visitors Authority representatives have long touted international visitors as an important component of the region's overall tourism profile, primarily because they tend to stay longer and spend more. It was one of two significant segments, along with convention business, that had all but disappeared during the pandemic.
Reid Airport Chief Marketing Officer Chris Jones said earlier this month that 16 international air carriers are servicing the facility with flights from Mexico, Canada, the United Kingdom, Germany, Switzerland, the Netherlands and Panama.
Jones said load capacity on international flights – the number of seats filled by passengers – grew from 52 percent in January to 90 percent in March.
(Updated at 11:46 a.m. on 5/26/2022 to include Las Vegas visitor totals for April.)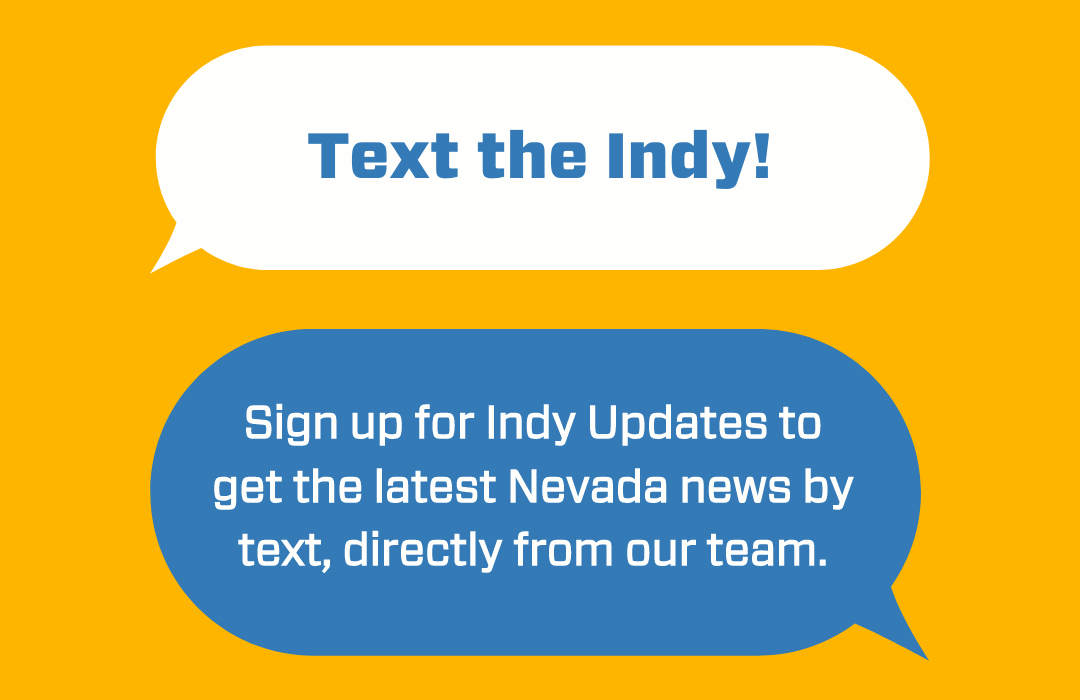 Featured Videos