Indy Gaming: Century Gaming leadership eases Nevada regulators' worries about Accel takeover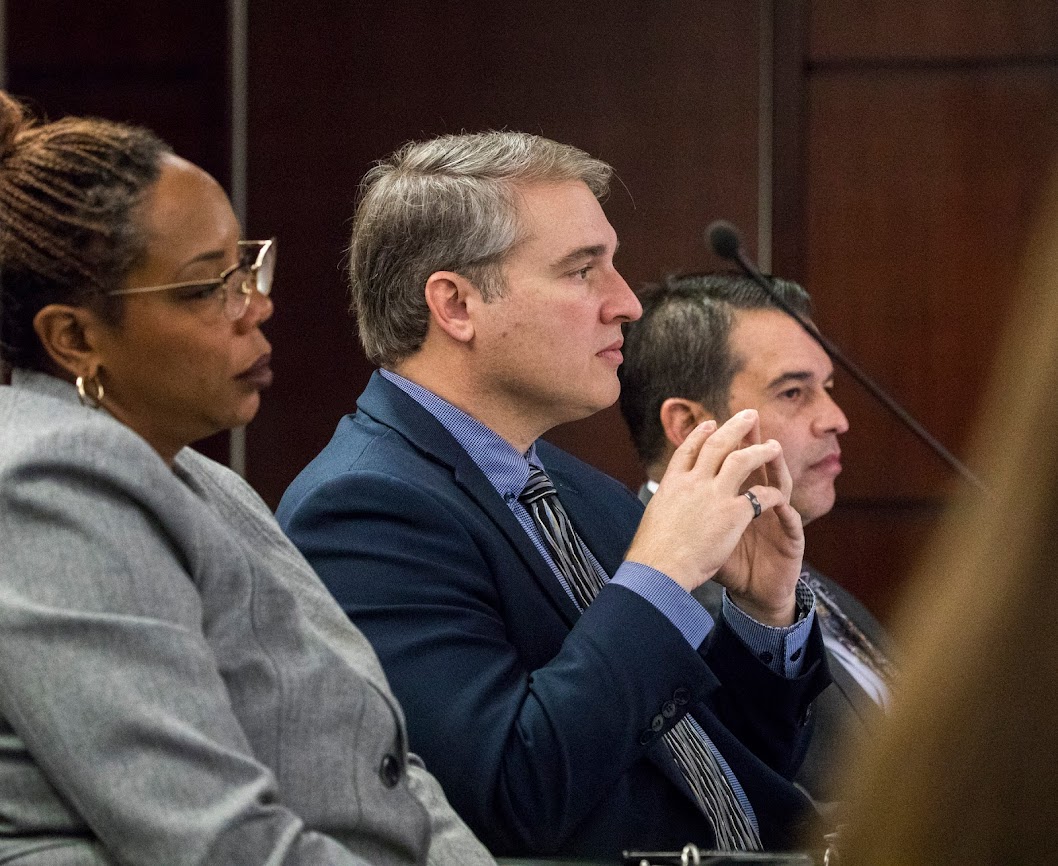 Good morning, and welcome to the Indy Gaming newsletter, a weekly look at gaming matters nationally and internationally and how the events tie back to Nevada.
If a colleague or associate emailed this newsletter to you, please click here to sign up and receive your own copy of Indy Gaming in your inbox. - Howard Stutz
---
The Nevada Gaming Control Board was nearly two hours into a contentious licensing hearing for slot machine route operator Accel Entertainment before hearing from Century Gaming CEO Steven Arntzen, whose company was being purchased by the Illinois-based firm for $140 million.
"It's been a rough hearing to sit through," Arntzen said when he was brought forward to discuss the transaction that was announced a year ago.
Regulators had several concerns with Accel, Illinois' largest slot machine route operator with more than 2,500 locations and 13,600 video gaming terminals in the state.
One issue involved a $5 million fine the company is facing in Illinois over an agreement it signed with DraftKings. Another matter was the handling of sexual harassment charges against a former company official. There were also questions about regulatory compliance.
So licensing was not a foregone conclusion.
"I will tell you that I don't want to be in a position of filing complaints," Control Board Chairman Brin Gibson said about concerns with Accel's compliance record. "I don't know that I believe you're going to be fully compliant."
After Arntzen addressed the Control Board, though, the concerns were somewhat alleviated.
His comments and his intention to remain as Century's CEO led the Control Board to recommend that Accel receive a two-year gaming license. The company will have to reapply in 2024. The Nevada Gaming Commission will make a final decision on the recommendation on May 19.
"Century is very well known to us. We have no questions with Century," Control Board Member Philip Katsaros said, echoing Gibson and Board Member Brittnie Watkins' concerns with Accel.
Slot route operators such as Century manage 15 or fewer slot machines in non-casino locations statewide, such as taverns, bars and restaurants, as well as grocery, drug and convenience stores. Route operators either pay a fee to the location's owner to lease the space for the games or have a revenue-sharing agreement with the business.
As of the end of March, Nevada had 2,034 restricted gaming locations that operated 19,141 games. Revenue from slot routes is categorized as restricted gaming and is not publicly disclosed by the state.
Century is Nevada's second-largest slot route operator and the acquisition would expand Accel's footprint nationally through the company's operations in Nevada and Montana, where Century's corporate offices are located.
In Nevada, Century operates 2,580 games in 500 locations. In Montana, the company has 5,800 games in 475 locations.
The sale would put Accel in direct competition with Las Vegas-based Golden Entertainment, Nevada's largest slot route operator, which has 8,324 slot machines and 761 locations. Golden also has 3,527 slot machines in 329 locations in Montana.
The deal includes two Century-owned gaming technology divisions: the Nevada-based Gamblers Bonus player rewards program, which has a database of 127,000 customers, and slot machine developer Grand Vision Gaming, which has almost 9,000 games across five states.
Arntzen told the Control Board he would continue to lead the company's management team that operates Century's slot route business in Nevada and Montana once the acquisition closes.
"I want to be the CEO of (Century) until I retire," Arntzen said. "In a few days I'll be 67 and I have a five-year-to-seven-year window. I fully intend to continue. I'm not ready to go home and watch Netflix."
Arntzen said Accel seemed to be "the right fit" when he was approached with the deal. He said Accel's backing would help Century expand in Nevada and Montana, as well as grow into other markets. Arntzen told the Control Board that Accel didn't "overlap significantly" with the company's current business.
"We believe strongly that our employees are what got us here, and it's a very competitive market in both Nevada and Montana," Arntzen said.
Accel CEO Andy Rubenstein said the company could operate 23,000 to 25,000 video gaming terminals by the end of 2022. During Accel's first-quarter earnings call a day after the Control Board hearing, Rubenstein said the company will go from operating in one state to nine states after the Century transaction closes.
Analysts did not ask about Century, but Rubenstein, in his prepared remarks, touted the transaction and its expansion prospects.
"Our pipeline remains active, and we are evaluating multiple opportunities in Illinois and across the country," Rubenstein said. "Our long-term goal is to continue to increase the percentage of our revenue generated outside of Illinois. Century is the first step towards achieving our goal."
---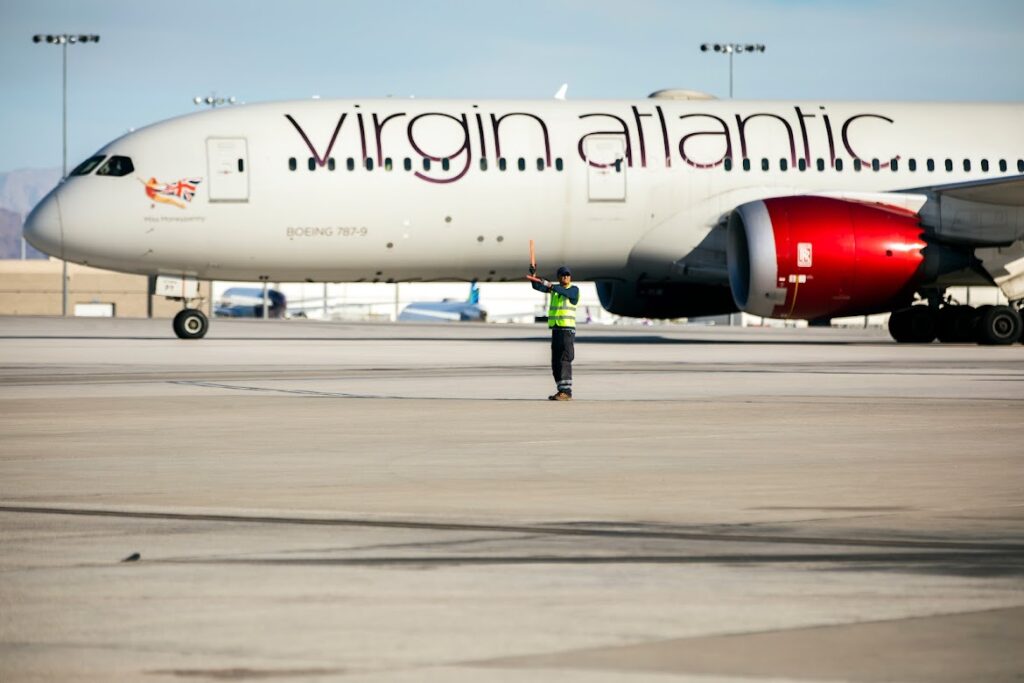 Las Vegas Airport official: international passenger volume 'surging back like crazy'
The number of international visitors to Las Vegas has been ticking upward since November, when pandemic-related travel restrictions for vaccinated travelers on flights from Europe were lifted.
A few weeks before Thanksgiving, Virgin Atlantic Airlines became the first air carrier to resume service between Las Vegas and London in 20 months.
In March, Harry Reid International Airport welcomed more than 154,000 international passengers on flights between seven countries, the highest total in 24 months.
Reid Airport Chief Marketing Officer Chris Jones said there is evidence of a strong return of international visitors beyond the raw passenger totals. The airlines are adding flights and passengers are filling those seats.
In January, international flights to and from Las Vegas totaled 179,266 seats that were filled by 93,292 passengers, a load capacity of roughly 52 percent. In March, the airport's international flights totaled 194,728 seats filled by 155,778 passengers, a load capacity of 80 percent.
"That's a significant increase in just three months," Jones said. "The demand is there and the international volume is surging back like crazy."
Las Vegas Convention and Visitors Authority representatives have long touted international visitors as an important component in the region's overall tourism profile, primarily because they stay longer and spend more.
It was one of two significant segments, along with convention business, that had all but disappeared during the pandemic.
Jones said Reid Airport now has 16 international air carriers servicing flights from seven countries – Mexico, Canada, The United Kingdom, Germany, Switzerland, The Netherlands and Panama.
In July, Korean Air will resume flights between Seoul, South Korea and Las Vegas. Jones said that leaves just Israeli airline El Al as the only pre-pandemic international air carrier yet to resume service to Las Vegas. A third airline, InterJet, is no longer in business.
The airport's busiest year for international airline travel was 2019, when more than 3.8 million international passengers came through Reid Airport – part of the single-year record 51.5 million travelers. The largest single month for international travel was October 2016, when the airport saw 348,695 arriving and departing international passengers.
"There is still a ways to go, but the recent trends are really encouraging," Jones said.
---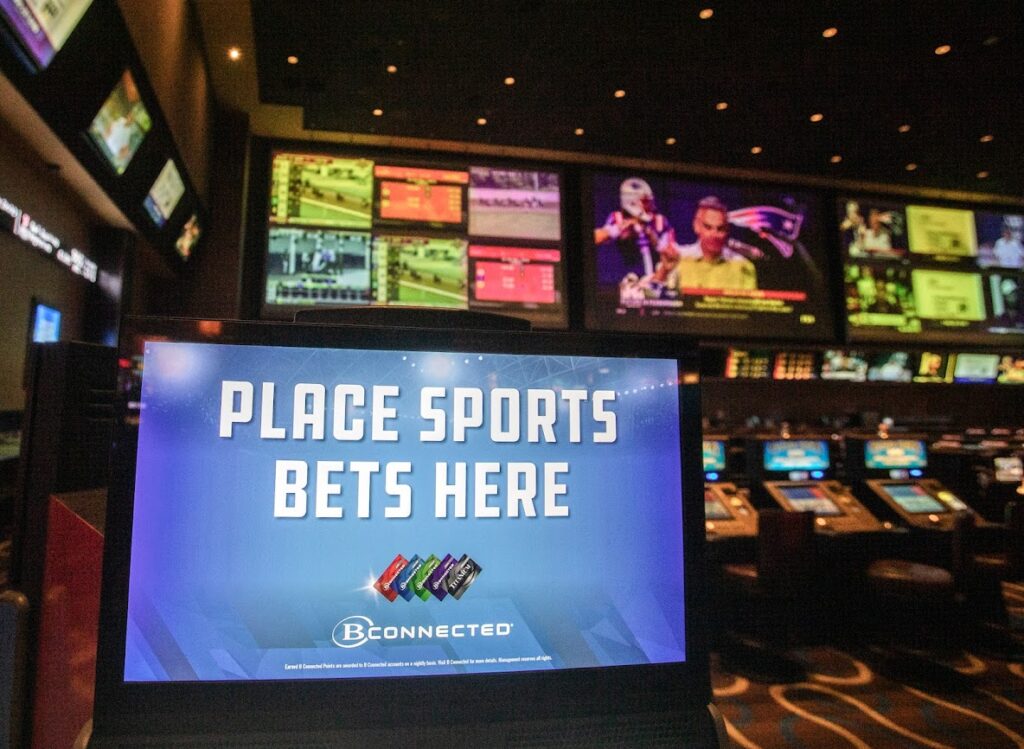 Sports betting operators upbeat about 'a significant opportunity' in California
DraftKings CEO Jason Robins said the prospects for legal sports betting in California "represents a significant" revenue and cash flow opportunity.
Home to approximately 12 percent of the U.S. population, Robins suggested promising prospects of market development in California, the fifth-largest economy in the world ranked by gross domestic product.
"From a legalization perspective, there is a lot to look forward to," Robins said last week.
The remarks came during DraftKings' first-quarter earnings conference call and marked the first comments on the effort from one of the seven sports betting companies backing a ballot question that would legalize online and mobile sports wagering in California.
Two days earlier, the coalition – Californians for Solutions to Homelessness and Mental Health Support – submitted more than 1.6 million signatures in support of the ballot question to California election officials.
DraftKings is backing the measure along with sports betting operators FanDuel, BetMGM, WynnBet, Bally's Interactive, Barstool Sports and digital sports marketing and merchandising company Fanatics.
"We are very excited by momentum in California," Robins said during his prepared remarks. Analysts on the conference call did not ask any questions about the California effort.
The signatures – 600,000 more than were required – still need to be verified.
If the signatures receive verification, the initiative would be placed on the November ballot alongside a question that qualified last year and is backed by a coalition of nearly two dozen tribal casino operators that seek approval for retail sportsbooks inside their properties and licensed horse racing tracks.
"If the initiative passes with a simple majority, then it becomes law," Robins said of the mobile sports betting question. "From there, regulators will implement the framework, and we are hopeful that we can go live sometime in 2023, pending licensure and regulatory approval."
California, with a population of nearly 40 million, is the largest of the 17 states still without legal sports betting and an untapped market that could be both an opportunity and competition for Nevada-based companies.
The mobile sports betting initiative calls for a 10 percent tax on the revenues to be directed toward funding mental health awareness and treatment programs and combating homelessness in the state.
California political consultant Nathan Click, who serves as the spokesman for sports betting operators, told USA Today that $500 million could be raised annually through online sports betting.
"This is the state's No. 1 need, its greatest humanitarian challenge, and right now there is no permanent revenue source for housing and the services required to help elevate people out of homelessness," Click said.
In a research note to investors, Wells Fargo Securities gaming analyst Daniel Politzer said management from Flutter Entertainment plc, the parent company of FanDuel, was also upbeat about the California effort.
Politzer said both the online sports betting and the tribes' retail sports betting initiatives could pass.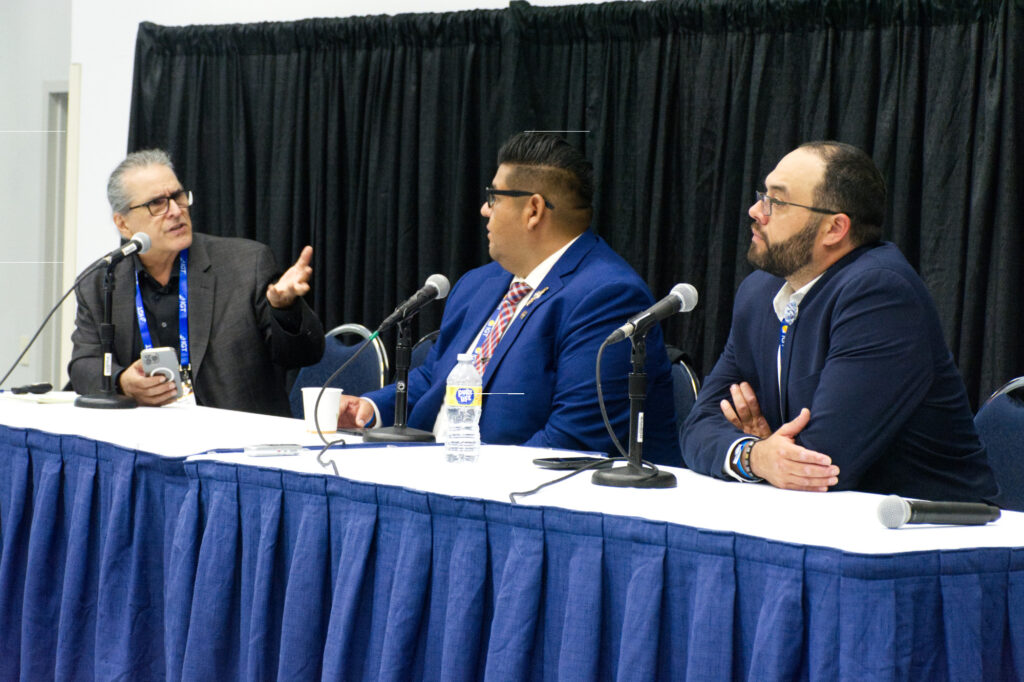 That doesn't sit well with tribal gaming leaders backing the retail-only ballot question.
Cody Martinez, chairman of the San Diego-area Sycuan Band of the Kumeyaay Nation, said in a statement a tribal-backed group would run "a vigorous campaign' against mobile sports betting.
"(We) are confident the voters will see through the deceptive promises being made by these out-of-state gambling corporations," Martinez said of the measure.
Kenneth Kahn, chairman of the Santa Ynez Band of Chumash Indians near Santa Barbara, said the retail-only initiative "represents a responsible, incremental approach to allowing sports wagering in California."
Meanwhile, an effort by three other California tribes to allow mobile sports betting in their casinos, but without outside operators, was put on hold, at least for 2022.
Rob Stutzman, a spokesman for the coalition, "Californians for Tribal Sovereignty and Safe Gaming", said in an email that campaign strategists recommended holding back their ballot question until 2024. He described the move as "a better path for victory."
Stutzman said the three tribes – San Manuel Band of Mission Indians, Rincon Band of Luiseño Indians, and Wilton Rancheria – would continue to fund the signature-gathering effort until July, and submit the petitions for the 2024 election.
He said internal polling found support for the online outside operators' initiative was declining.
Stutzman said the tribal-operated mobile sports betting measure offers "a far better revenue-sharing deal for California."
---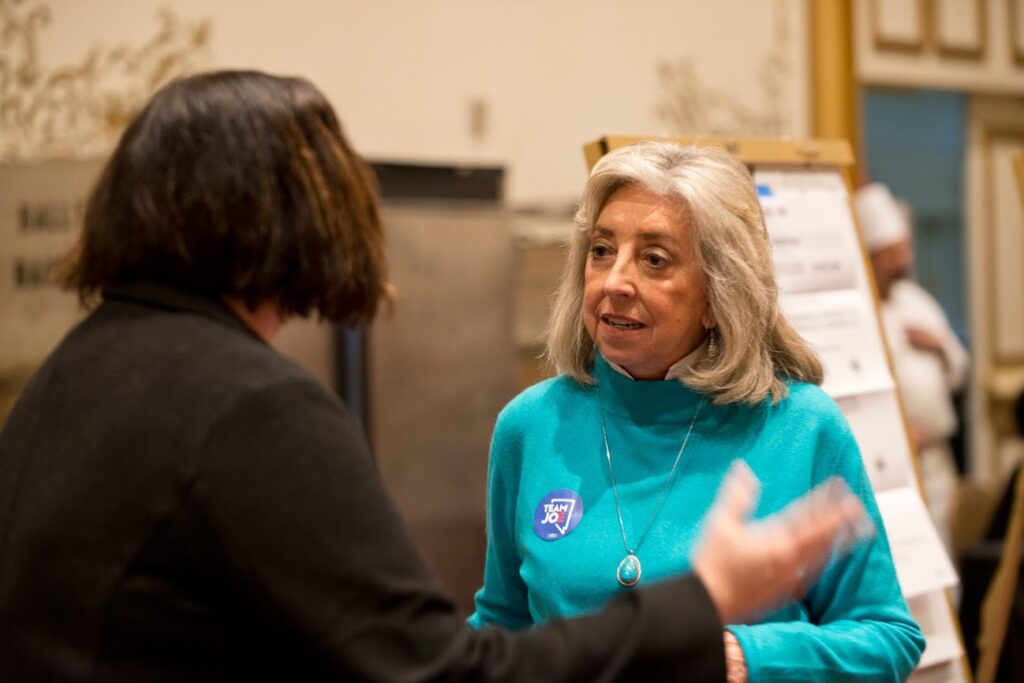 Titus pushes post-COVID grant program for tourism communities
Through the $1.9 trillion American Rescue Plan, Nevada's gaming and tourism industry secured millions of dollars in federal funding to help recover economic losses suffered during the pandemic and rebuild their damaged business models.
Rep. Dina Titus (D-NV) said the recovery effort should be more than "a one-shot deal."
She recently introduced legislation to establish a permanent grant program for regional communities dependent on travel and tourism to gain available federal funding.
"It takes what was done before and makes it permanent, but it will set some parameters on who is eligible, how you apply for it and how the system works," Titus said in reference to the "Economic Development Promotion and Resiliency Act," which she is sponsoring through a House subcommittee that she chairs.
The legislation establishes $100 million annually to increase economic development in communities where travel-sector businesses experienced financial losses and unemployment.
"There are many places that are dependent on travel, tourism and outdoor recreation, like southern Nevada," Titus said.
Under the legislation, the grant program would be applied regionally. Nevada would be included in the western region, "which would make us really competitive," she said.
Titus said the legislation would help small businesses that are ancillary to tourism and depend on a thriving Nevada resort industry. She said the pandemic caused Las Vegas to have the highest unemployment rate of any large metro area in the United States.
"We are still recovering from these economic losses," she said. "There are all kinds of businesses that are not directly tourism, but they certainly feed the resort industry."
Titus suggested the legislation would have bipartisan support from other state delegations, where travel and tourism are an important component of their local economies.
"It's kind of the big picture type of legislation that ensures the economic development administration recognizes the value of tourism," Titus said.
Even so, she acknowledged it will be challenging to get the legislation passed as the midterm election nears. But Titus, who chairs the committee, said she was hopeful the bill language could be included in any continuation funding bills.
---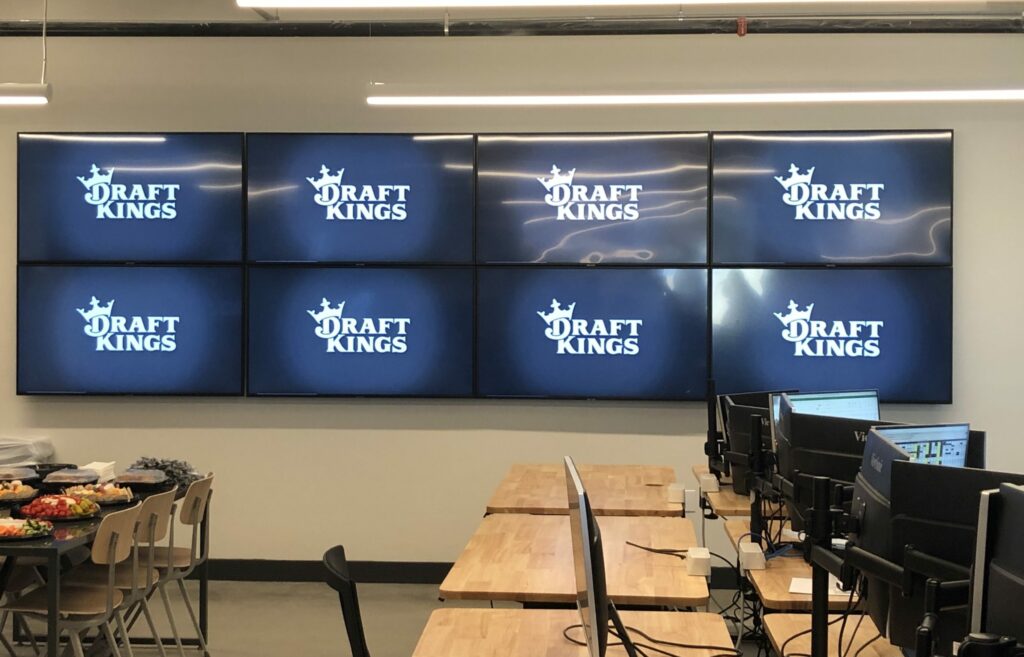 DraftKings CEO 'very interested in Nevada' and 'exploring opportunities'
DraftKings completed its $1.56 billion acquisition of Golden Nugget Online Gaming last week, which could give the sports betting operator a presence in five Golden Nugget casinos in four states.
The all-stock transaction with Tilman Fertitta gives DraftKings ownership of the technology and products operated by the online company and provides the Texas billionaire a seat on the DraftKings' board.
But the deal also allows DraftKings to rebrand current and future retail sportsbook locations at Fertitta Entertainment-owned Golden Nugget properties into DraftKings sportsbooks.
Two of those Golden Nugget properties are in downtown Las Vegas and Laughlin.
DraftKings CEO Jason Robins was non-committal about Nevada on Friday during the company's first-quarter earnings conference call when asked by Truist Securities gaming analyst Barry Jonas if there was any interest in the Silver State.
"We've been very interested in Nevada, and right now, we're exploring opportunities there," Robins said. "It's obviously a state that attracts a lot of attention because of its association with gaming. There's a decent-sized market there in terms of online sports betting."
However, Robins said there were drawbacks that make the market "a little bit less integrated with our business."
He cited the lack of remote registration for sports betting, forcing customers to physically come into sportsbooks to open a mobile account. Remote registration is common in most other states that offer mobile sports wagering.
Also, Robins said there were "some processes that make it difficult to connect wallets and apps with the rest of the country."
Still, evidence of the company's interest in Nevada lies in southwest Las Vegas, where DraftKings is building 90,000 square feet of office space inside the UnCommons complex. The company has described it as a "technology hub" that will employ more than 1,000 workers.
The company has maintained office space since January 2020 at the Town Square complex at the south end of Las Vegas Boulevard. The facility has expanded its footprint by some 400 percent and increased its workforce since opening.
Last year, DraftKings acquired Vegas Stats & Information Network (VSiN), a sports betting radio network and streaming television service that has studios and offices at the South Point Casino and Circa Casino Resort.
DraftKings has an application on file with the Nevada Gaming Control for licensing, but it's not connected to the Golden Nugget Online Gaming transaction.
"I think if the opportunity presents itself, we'd love to be able to offer customers in Nevada our products," Robins said.
---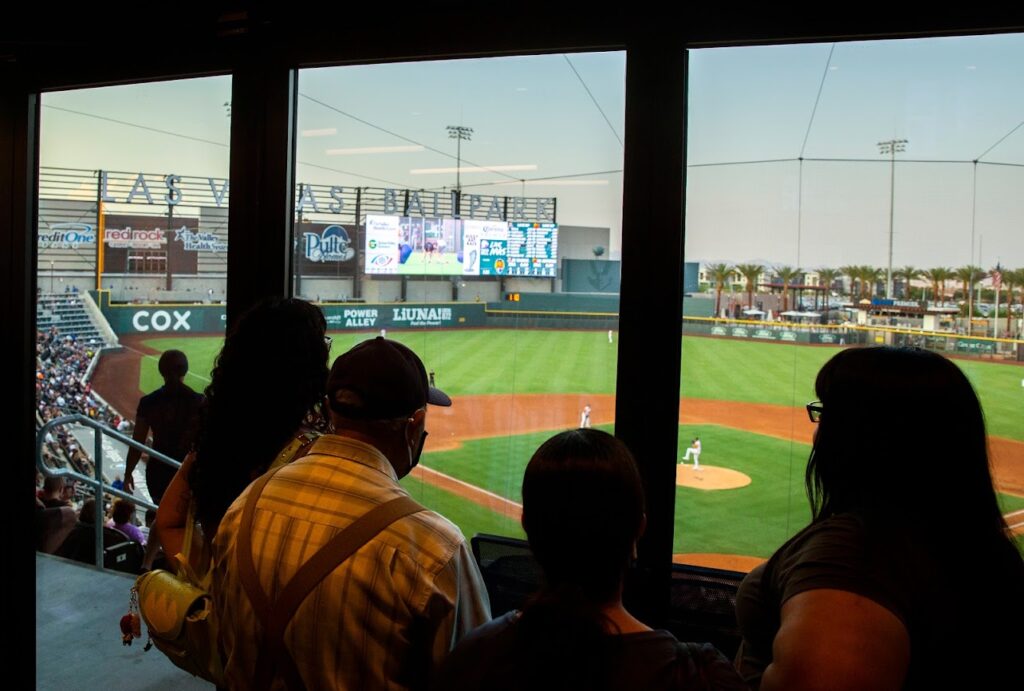 Tropicana buyer Bally's quiet on any baseball stadium plans
A week after its partner in the acquisition of Tropicana Las Vegas expressed a general interest in the south Strip location turning into a Major League Baseball stadium, Bally's Corp. executives took a "wait and see" attitude concerning the prospects for a ballpark.
Rhode Island-based Bally's is buying the operations of the 1,500-room hotel-casino in a $308 million deal from Gaming and Leisure Properties, the real estate investment trust that owns the 34-acre site. The transaction is not expected to be completed until the third quarter.
When questioned last week about plans for the Tropicana during Bally's first-quarter earnings conference call, Chief Financial Officer Robert Lavin said the company had plenty of "strategic opportunities" for the Rat Pack-era property and its adjoining acreage.
"It's a very substantial land block and anything we would do would probably include an investment partner," Lavin said. "There will be more to come on that. We'll be talking about it over the next few months."
The Tropicana site is reportedly one of five locations in the Strip corridor being considered by the Oakland A's for a $1 billion, 30,000-seat domed stadium that would allow the American League team to relocate to Las Vegas.
Two weeks ago, GLPI Chairman and CEO Peter Carlino said he and company executives had discussions "with all parties" concerning the future of the Tropicana Las Vegas. He noted that "it's been widely publicized [that] the A's are looking at this site."
On the Bally's call, analysts asked several times about plans for the Tropicana, but didn't bring up the topic of a baseball stadium.
"We look at the Tropicana as a longer-term development opportunity," CEO Lee Fenton said. "Anything we do there will be a development partner and we'll give more color over the next couple of months."
Bally's, which operates 14 casinos in 10 states, including Bally's Lake Tahoe, was more focused on other corporate developments last Thursday.
Chicago Mayor Lori Lightfoot announced Bally's was chosen as the preferred bidder for a casino complex in the downtown area of the nation's third-largest city, following a yearlong permitting process. Bally's said it would build a $1.7 billion casino, hotel and entertainment development along the Chicago River on a 30-acre site that housed the Chicago Tribune Publishing Center.
During a press conference in Chicago with Lightfoot, Bally's Chairman Soo Kim said the company understands "all the responsibilities that we take on by being selected and accepting this selection to build a casino in Chicago, a dream that's decades in coming."
Bally's is looking to build a 500-room hotel and entertainment complex that includes a casino with 3,400 slot machines and 170 table games. The facility could open by 2026.
Meanwhile, just ahead of Thursday's earnings announcement, the board of directors for Bally's rejected a buyout offer made in January by Kim, whose New York-based Standard General investment firm already owns 21 percent of Bally's.
The investment firm offered to pay $38 a share for all outstanding shares, a 30 percent premium above the previous day's closing price on the New York Stock Exchange.
In the rejection, Bally's said its board would pursue a cash tender offer for its shares.
"While we are of course disappointed with the outcome of the discussions of our proposal, as we said from the outset, we intend to remain a supportive, long-term investor in the company," Kim said in a statement.
---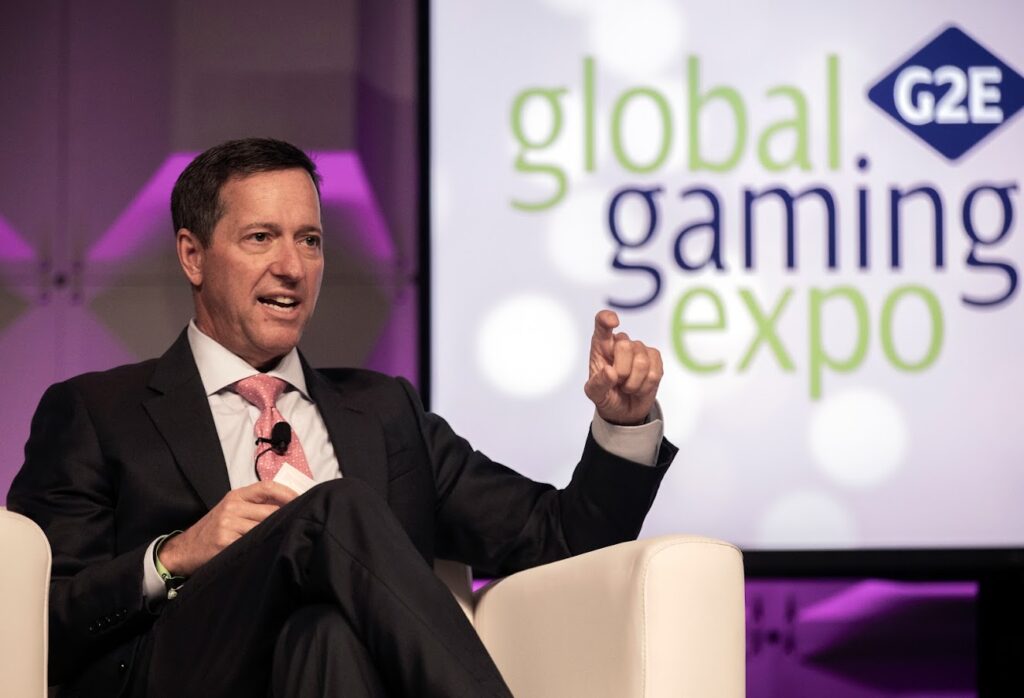 Other items of interest
American Gaming Association CEO Bill Miller was listed as one of the most influential people in Washington, D.C., by Washingtonian Magazine for the second year in a row.
Miller, who has headed the gaming industry's leading trade organization since 2019, was listed among the nearly 70 names in the Business & Labor category that included, Chef José Andrés, founder of World Central Kitchen; U.S. Travel Association CEO Roger Dow and Consumer Brands Association CEO Geoff Freeman, who was Miller's predecessor at the AGA.
Miller has been credited with helping steer the commercial casino industry's recovery to a record-breaking revenue year in 2021 following the COVID-19 pandemic, which saw nearly 1,000 gaming properties nationwide close during parts of 2020.
"After the roughest year in its history, with nearly 130 casinos transforming into vaccination clinics, Miller is convinced that the gaming industry is back on its strongest footing ever," the magazine wrote.
Circa Sports will enter its fourth state through a deal with Las Vegas-based Full House Resorts. The sports betting operation is owned by downtown Las Vegas casino developer Derek Stevens.
Circa will operate retail and mobile sports betting at American Place in Waukegan, Illinois, the hotel-casino that Full House is building 40 miles north of downtown Chicago. Full House is opening a temporary casino at the site this fall and Circa plans to launch its sports betting operations at the same time.
Full House received $5 million from Circa for market access and will receive $5 million annually from the sports betting operator over eight years.
Circa Sports signed an agreement last month with Olympia Gaming to bring a retail sportsbook to Legends Bay Casino in Sparks, which is expected to open this summer. The site will be Circa's first location in Northern Nevada.
Circa Sports has sports betting facilities at Stevens' three downtown Las Vegas casinos – Circa Casino Resort, D Las Vegas and Golden Gate – and operates sportsbooks at the off-Strip Tuscany and The Pass Casino in Henderson. The Circa Sports mobile app is also available in Colorado and Iowa.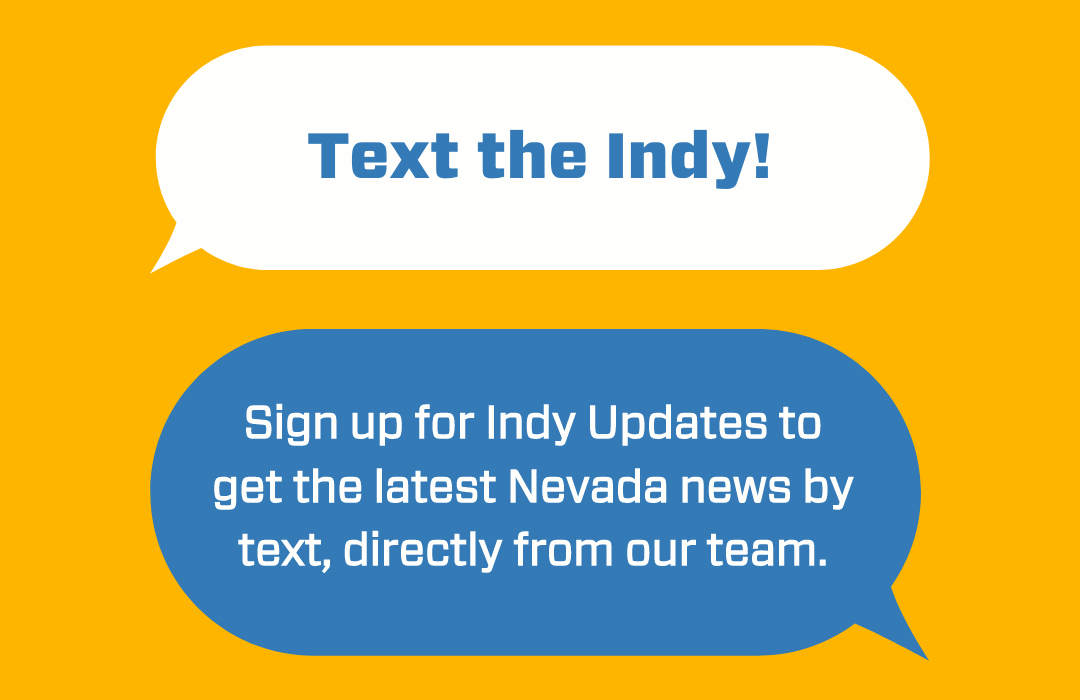 Featured Videos