The U.S. Capitol Building on April 1, 2017. (Courtesy/Jeff Slinker under Creative Commons)
Regent Allison Stephens, a Democrat, announces candidacy for Congress after weeks of testing the water
March 12th, 2018 - 10:49am
Allison Stephens, who is one of 13 regents for the Nevada System of Higher Education, is officially running for Congress as a Democrat after weeks of testing the waters.
Stephens posted a slick video campaign announcement on her Twitter account on Monday morning, saying she's running for the 4th Congressional District seat to take "real life to Washington."
The video features her two children and scenes from the district, including Craig Ranch Regional Park in North Las Vegas. She said one motivation for stepping forward in her public service career is to set an example for her 11-year-old daughter.
Stephens said she approaches issues of child care from the perspective of a single mother, approaches disability rights as a person whose son and sister have disabilities and approaches veterans issues as the daughter of a veteran. Her perspective on abortion rights is informed by her experience as a woman who almost died in childbirth, she said.
In addition to her work as a regent, Stephens is one of two Democratic National Committee members from Nevada.
The Democratic primary for the open seat is already crowded — former Rep. Steven Horsford, state Sen. Patricia Spearman, Medicare-for-All advocate Amy Vilela and high school principal John Anzalone have thrown their hats in the ring, just to name a few.
North Las Vegas Mayor John Lee and incumbent Rep. Ruben Kihuen — who had previously said he wasn't running for reelection because he's faced allegations of sexual harassment — may also jump into the race during the final week of candidate filing.
Nevadans are tired of Washington talking points. Our community needs someone who is ready to take real life to Washington. That's why I'm running for Congress.

We can't do this without you. Run with me at https://t.co/6mkchXXnqO pic.twitter.com/Ll3UWgiZXx

— Allison Stephens (@Allison4Nevada) March 12, 2018
INDY FAST FACTS
Steven Horsford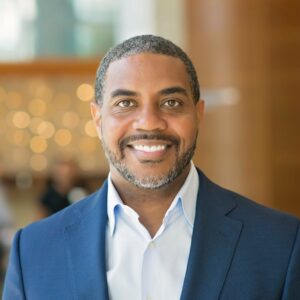 Job: Businessman
Party: Democratic
In current office: None
Birthdate: April 29, 1973
Education:
University of Nevada, Reno - attended
Other public offices held:
Nevada's 4th Congressional District (2012-2014)
State Senate, District 4 (2004-2012)
Total Donations: $4,299,759 (4/12/2004-6/30/18)
Top Donors:
MGM Grand International $66,400
Agassi Enterprise $25,000
Nevada Association of Realtors $17,500
Berkshire Hathaway $16,200
Pursiano Barry Lavelle LLP $12,200
INDY FAST FACTS
Ruben Kihuen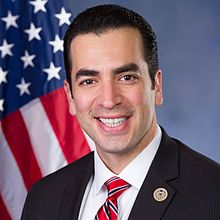 Job
: Member of the U.S. House of Representatives Nevada's 4th Congressional District
Party
: Democrat
In current office
: 2017-present
Birhdate
: April 25, 1980
Education
: University of Nevada, Las Vegas (B.A.)
Other public offices held:
State Senator, District 10 (2010-2016) State Assemblyman, District 11 (2007-2010)
Total donations
: $3,566,274 (7/1/11-6/30/18)
Top donors
: Naqvi Injury Law $10,800 Border Health $10,000 Jobs, Opportunities & Education PAC $10,000 Tpp Export America $10,000 UNITE HERE $10,000 Last Report: 12/31/2017 Credit:  Center for Responsive Politics
From the Editor
The Nevada Independent
is a 501(c)3 nonprofit. We need help to attain the elusive goal of sustainability. We depend on recurring donations from you, the readers who believe in our mission of nonpartisan, transparent journalism. I know you are busy. I know you have many commitments. But if you would take a moment to
support our work
or bump up your current donation, I would be forever grateful.
Thanks for all of your support.
Best,
Jon Ralston
get our morning newsletter,
The Daily Indy
Stars & Struggles
Take a peek into today's education world through the lens of Sunrise Acres Elementary School in Las Vegas.
@TheNVIndy ON TWITTER